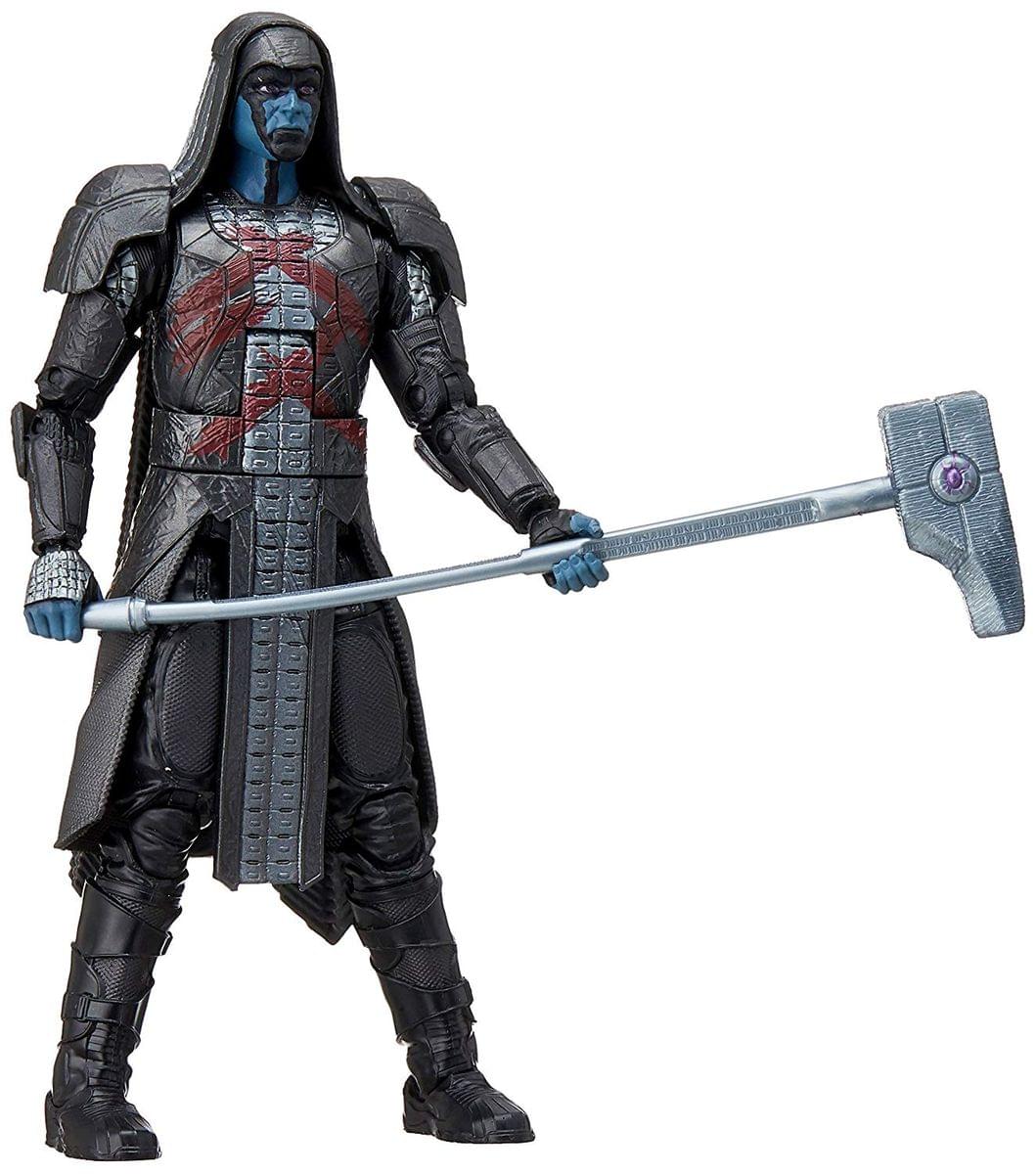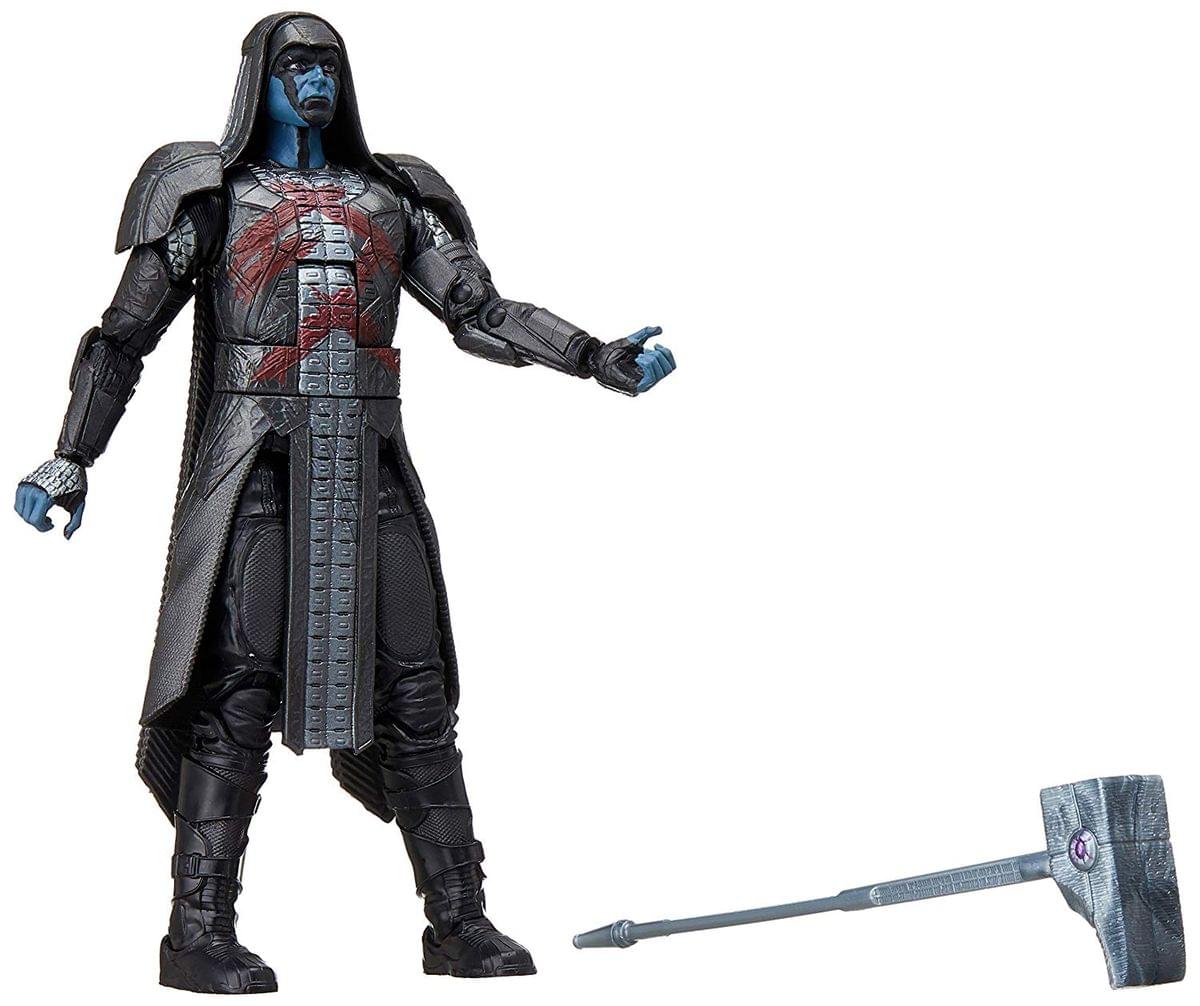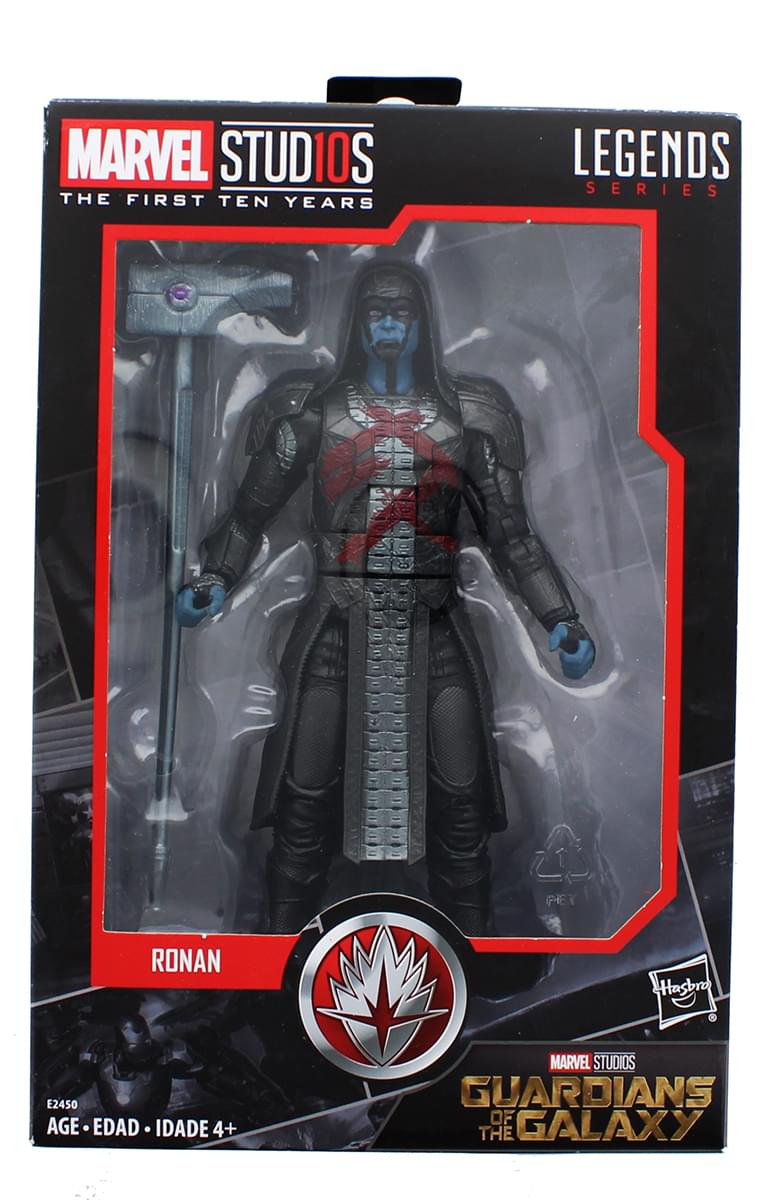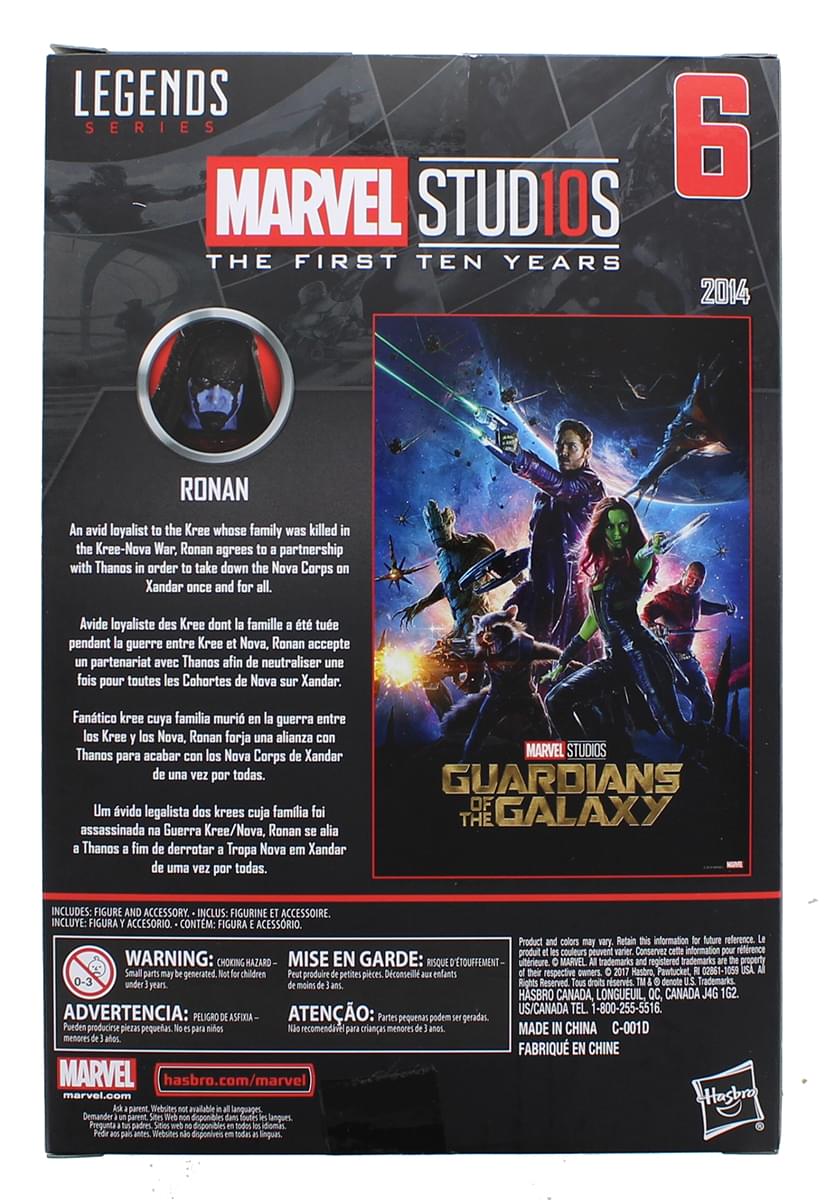 Marvel Legends Cinematic Universe 10th Anniversary Ronan the Accuser 6-Inch Action Figure
Action figure inspired by the 2014 Marvel movie Guardians of the Galaxy!
Ronan stands 6-inchs tall and is fully articulated.
Includes hammer accessory.
Modeled after the Kree loyalist and partner of Thanos.
#6 in the Marvel Studios: The First Ten Years collection from Hasbro Marvel Legends Series.
For ten years, the Marvel Cinematic Universe has been bringing the mightiest and most beloved characters to life on the big screen. In commemoration of this incredible cinematic collection of the world's greatest super heroes and super villains, Hasbro has partnered with Marvel Studios to create the Marvel Studios: The First Ten Years line for Marvel Legends, including premium figures from across the MCU's most patriotic, mystical, Hulk-busting, and dance-worthy blockbuster hits.
Read All About It on Our Blog
Trending Geek