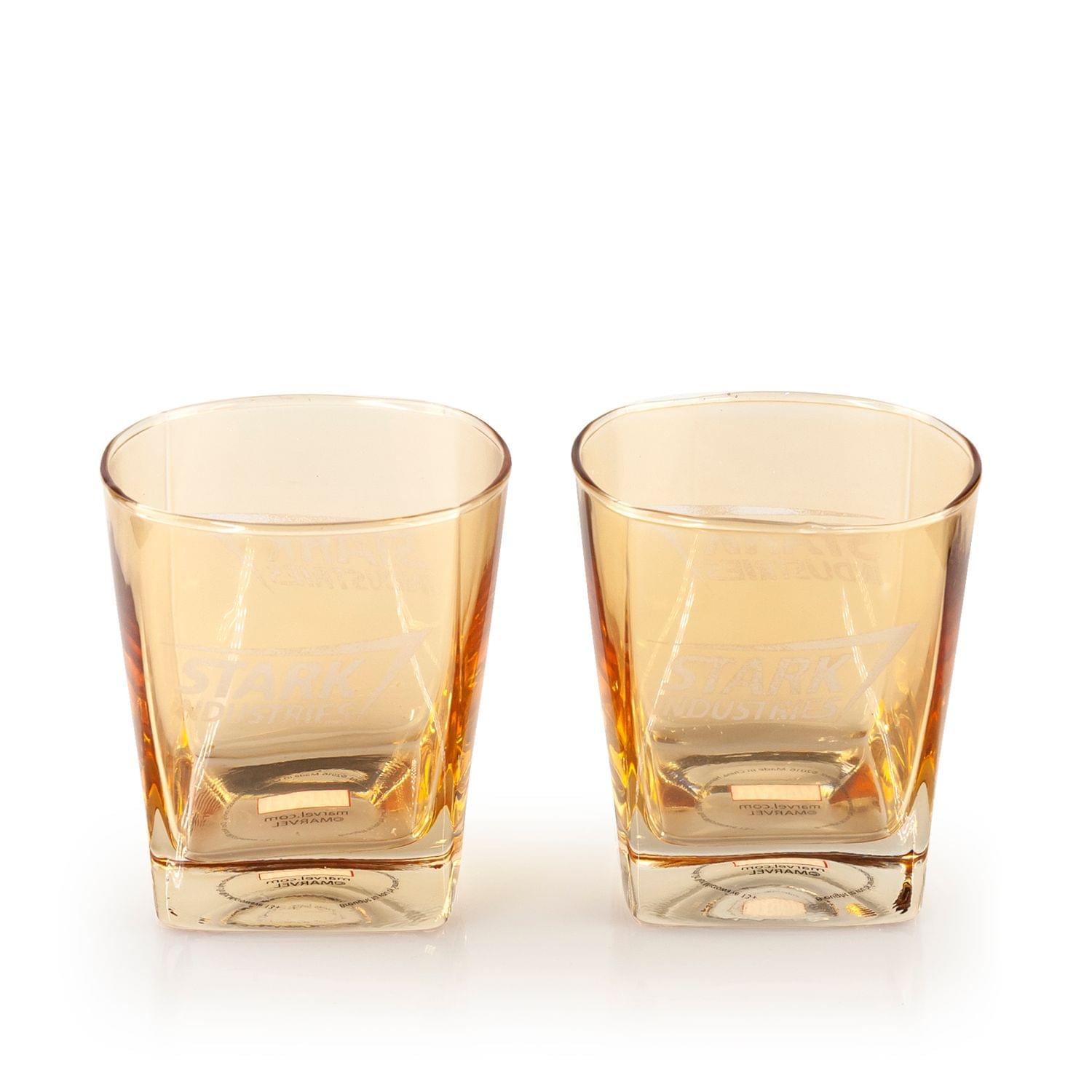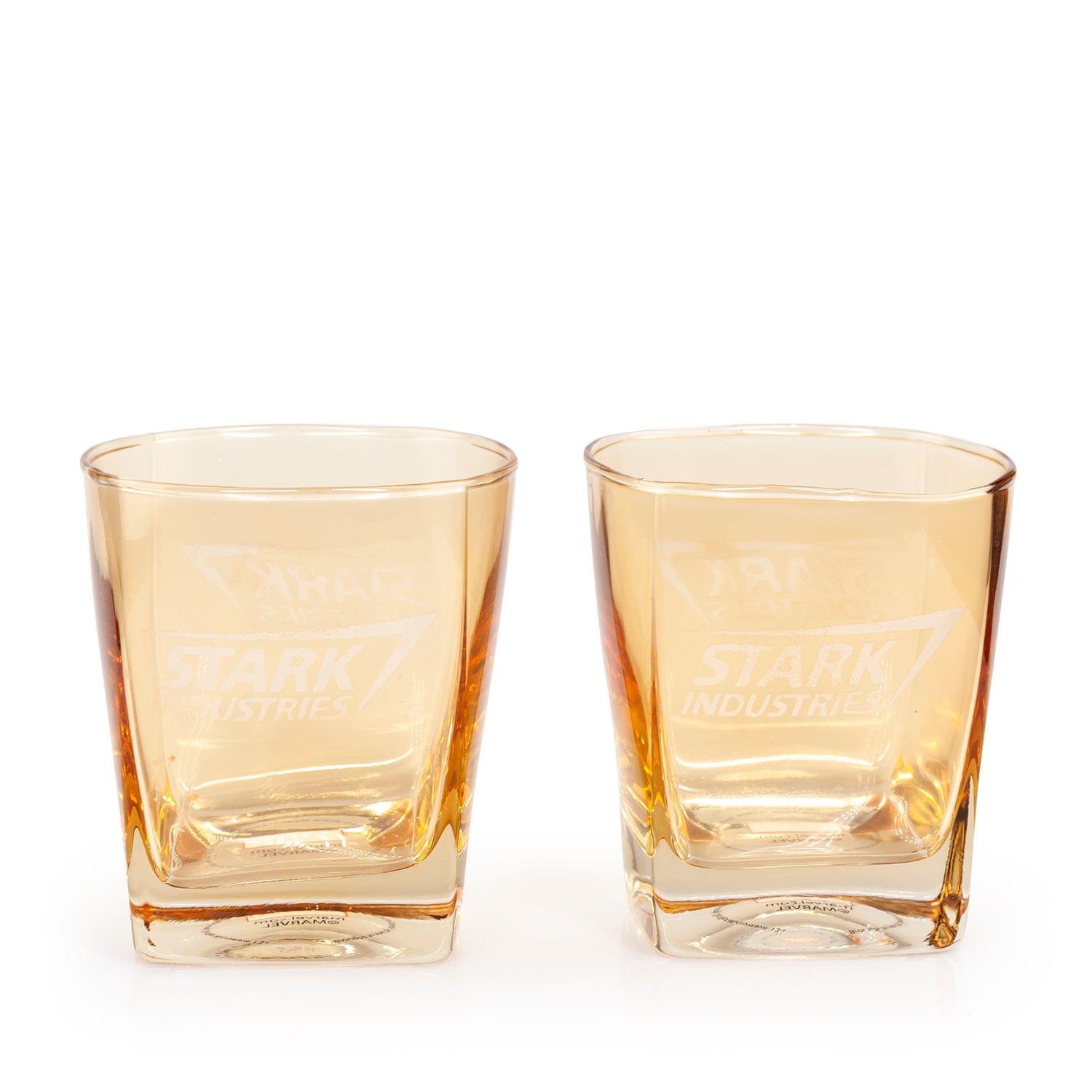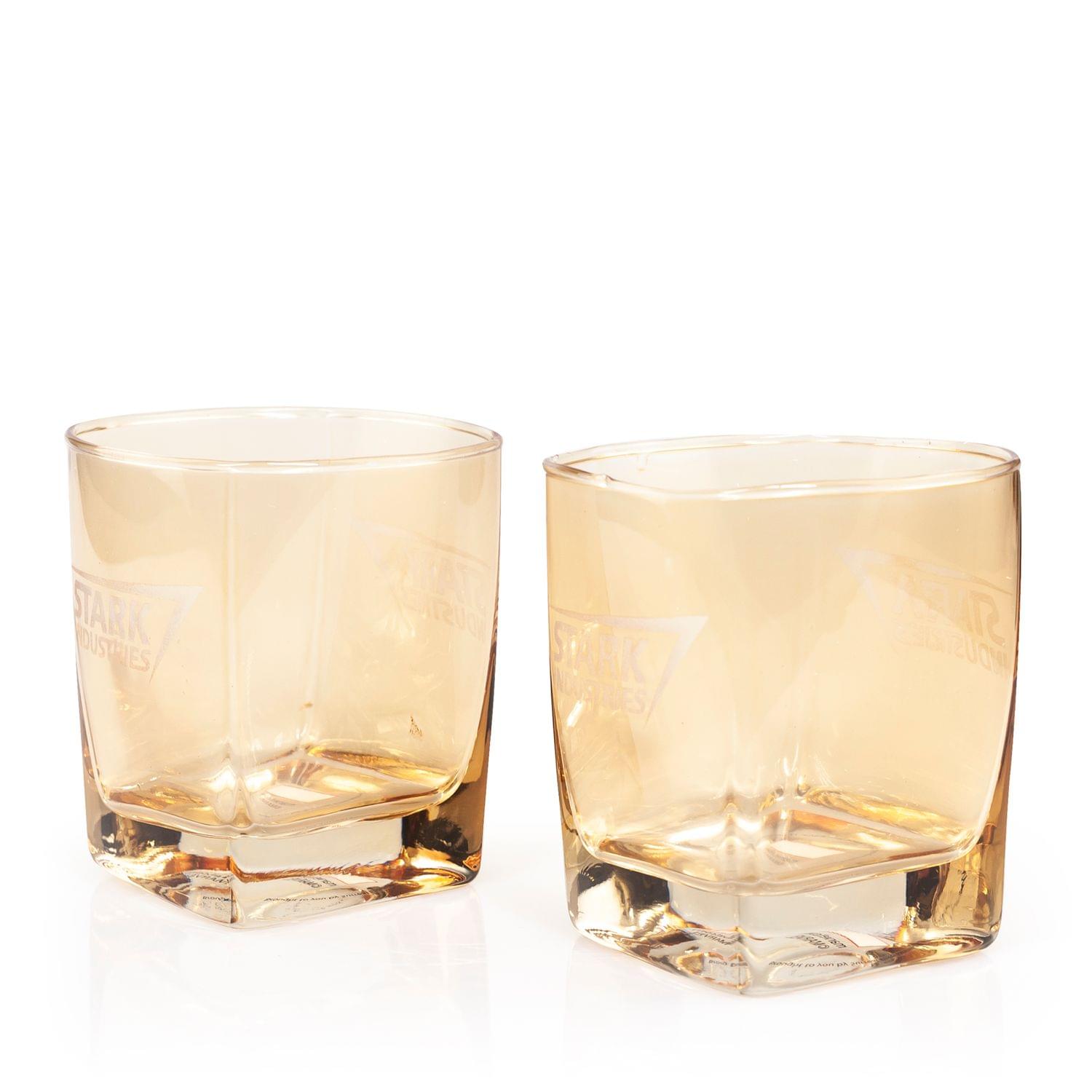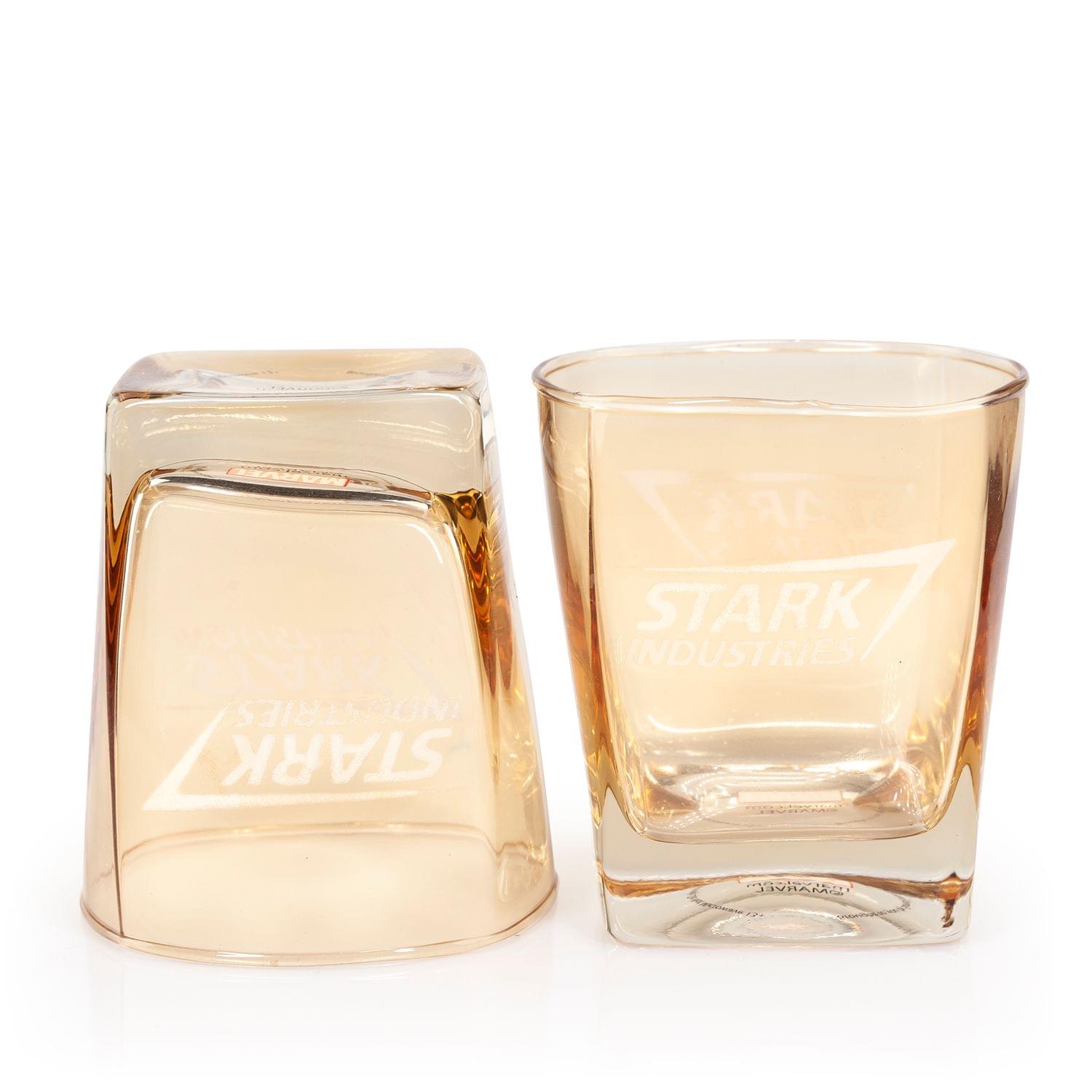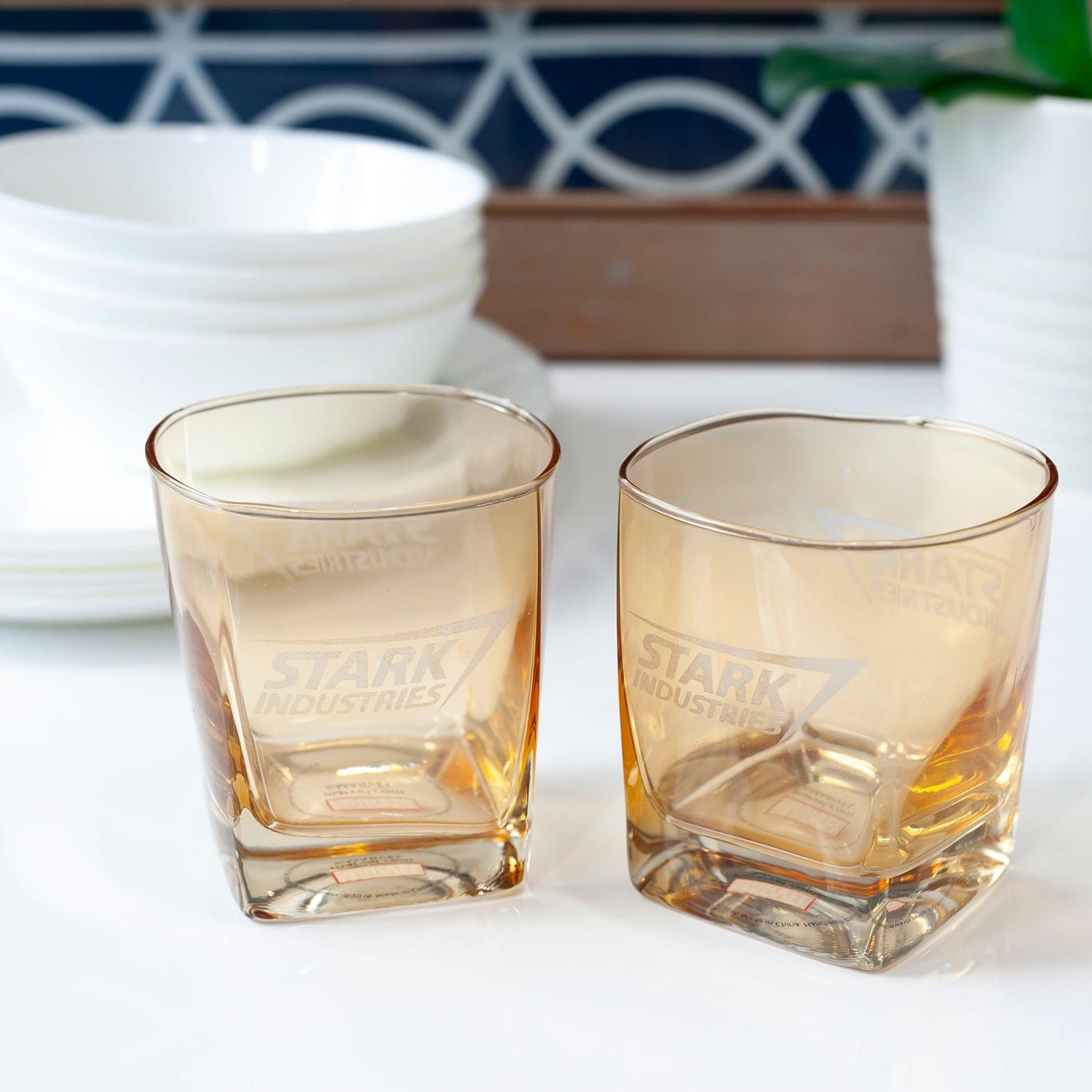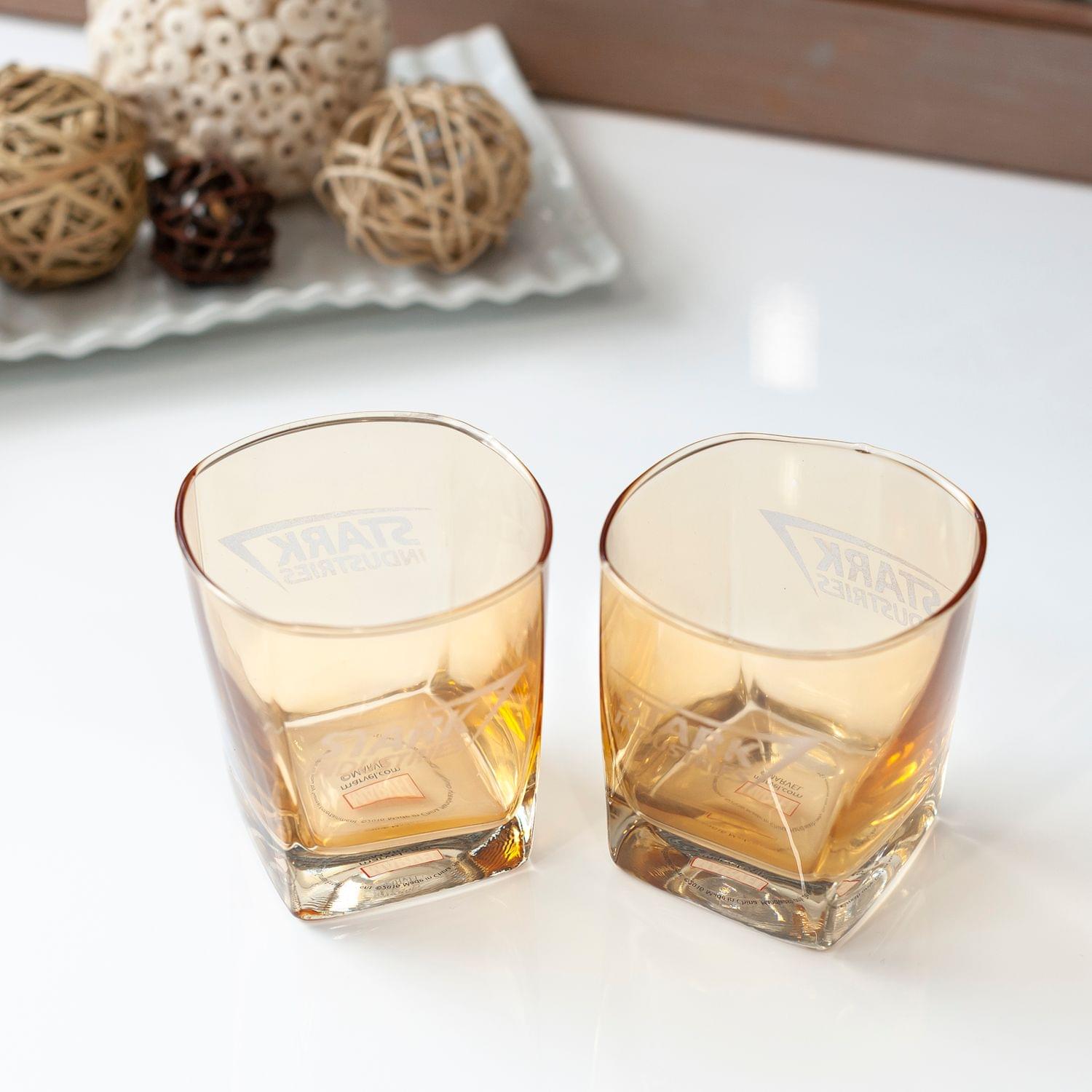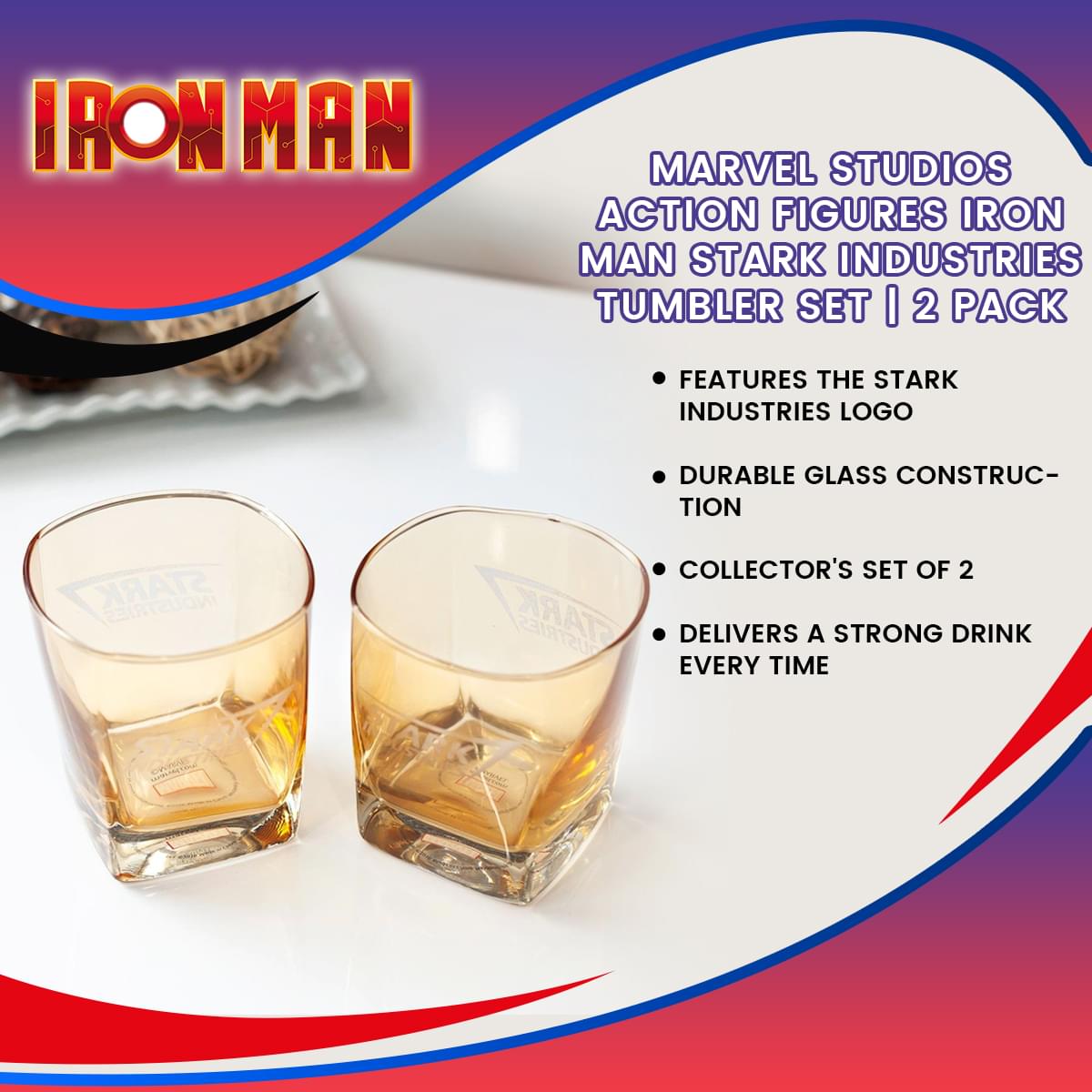 Marvel Studios Action Figures Iron Man Stark Industries Tumbler Set | 2 Pack
ELEGANT DESIGN. The 2 pack glass tumbler with simple and elegant featured white Stark Industries logo.
DURABLE MATERIAL. Durable material is used to make the tumbler set to prevent it from breaking.
OFFICIAL LICENSED. We are licensed manufacturer of Iron Man costumes and other accessories.
COLLECTOR'S PACKAGING. This exclusive tumbler set comes in Iron Man themed collector's packaging.
GREAT GIFT. The Marvel Studio merchandise is an awesome gift for any Iron Man or Marvel fan.
Make a toast to your favorite people with this awesome Iron Man Stark industries tumbler set. The design of this Marvel studio merchandise is simple and elegant. The collection contains 2 sets and each glass tumbler features the Stark Industries logo written in white. The material used to make this Iron Man merchandise is made of durable glass. The stark industry merchandise is a great gift for any Iron Man fan. The officially licensed merchandise is a must have for any Marvel studios fan.