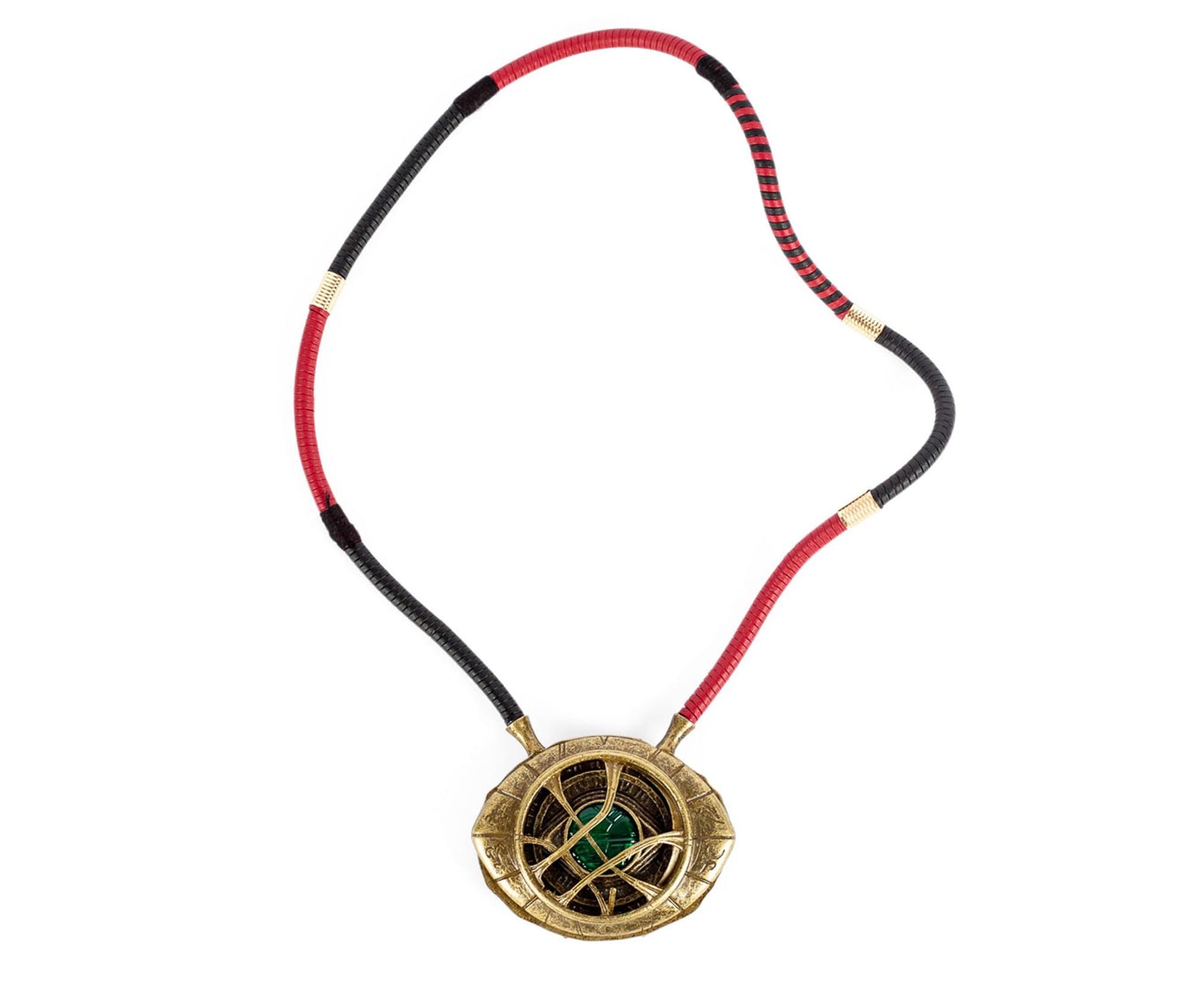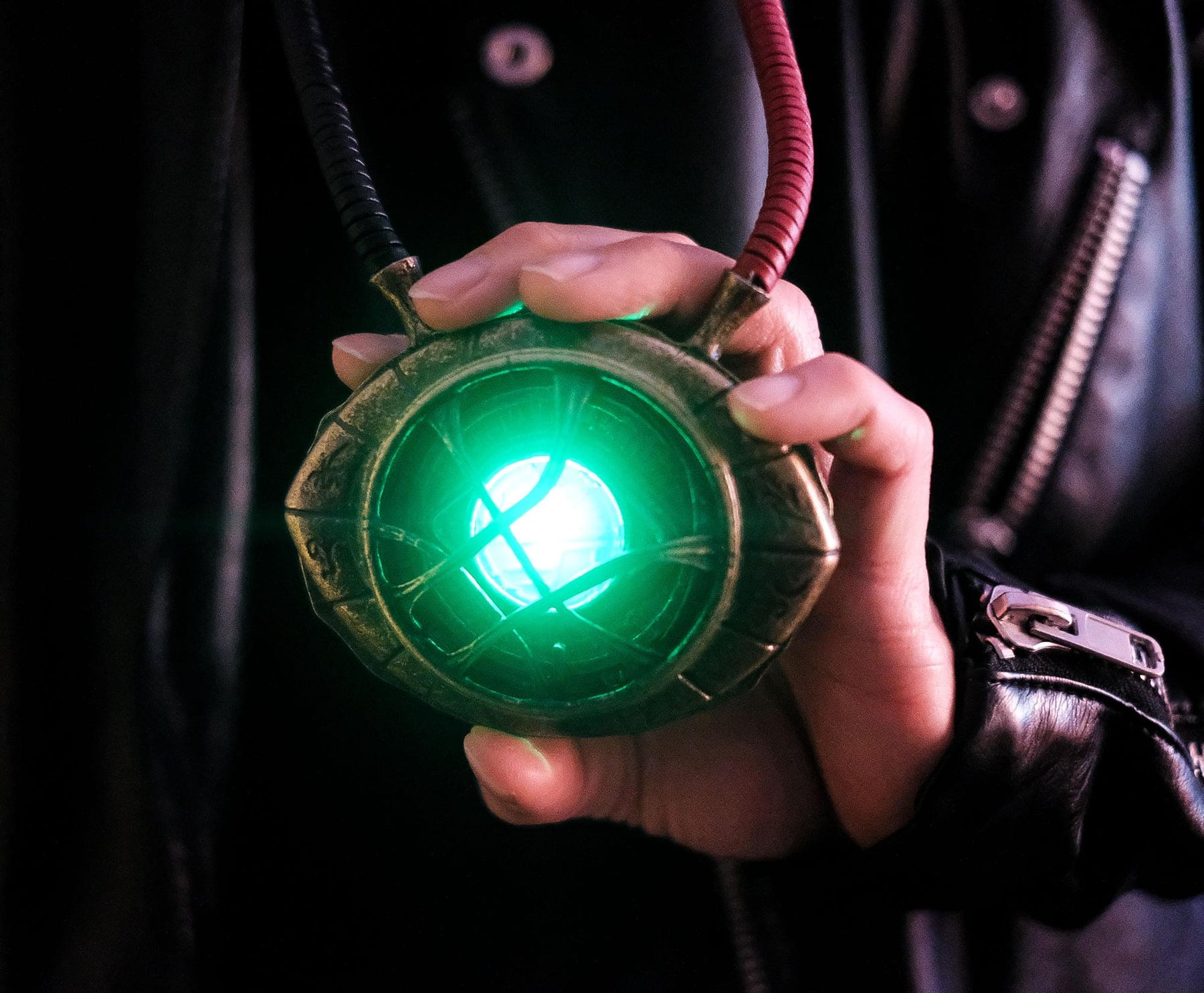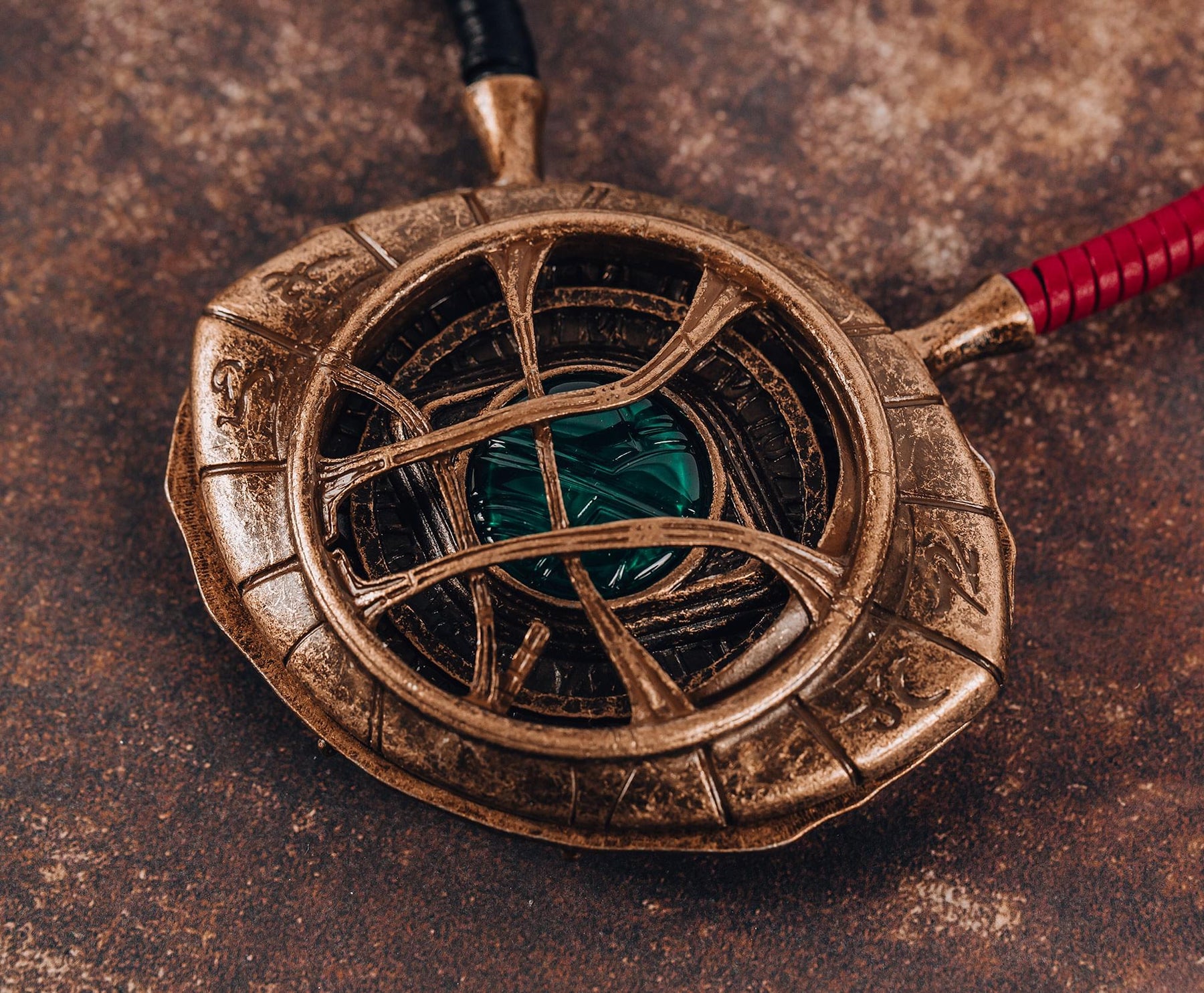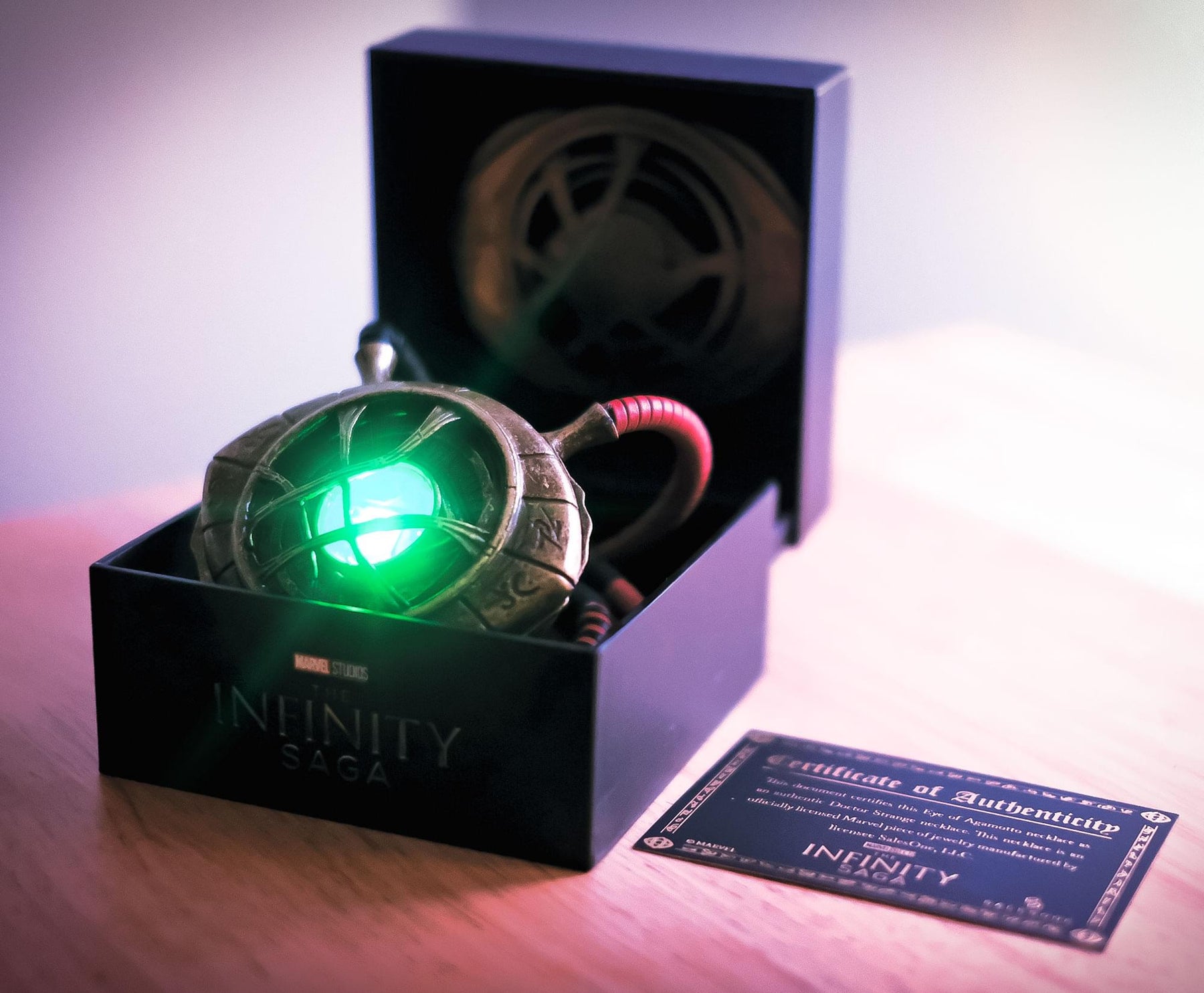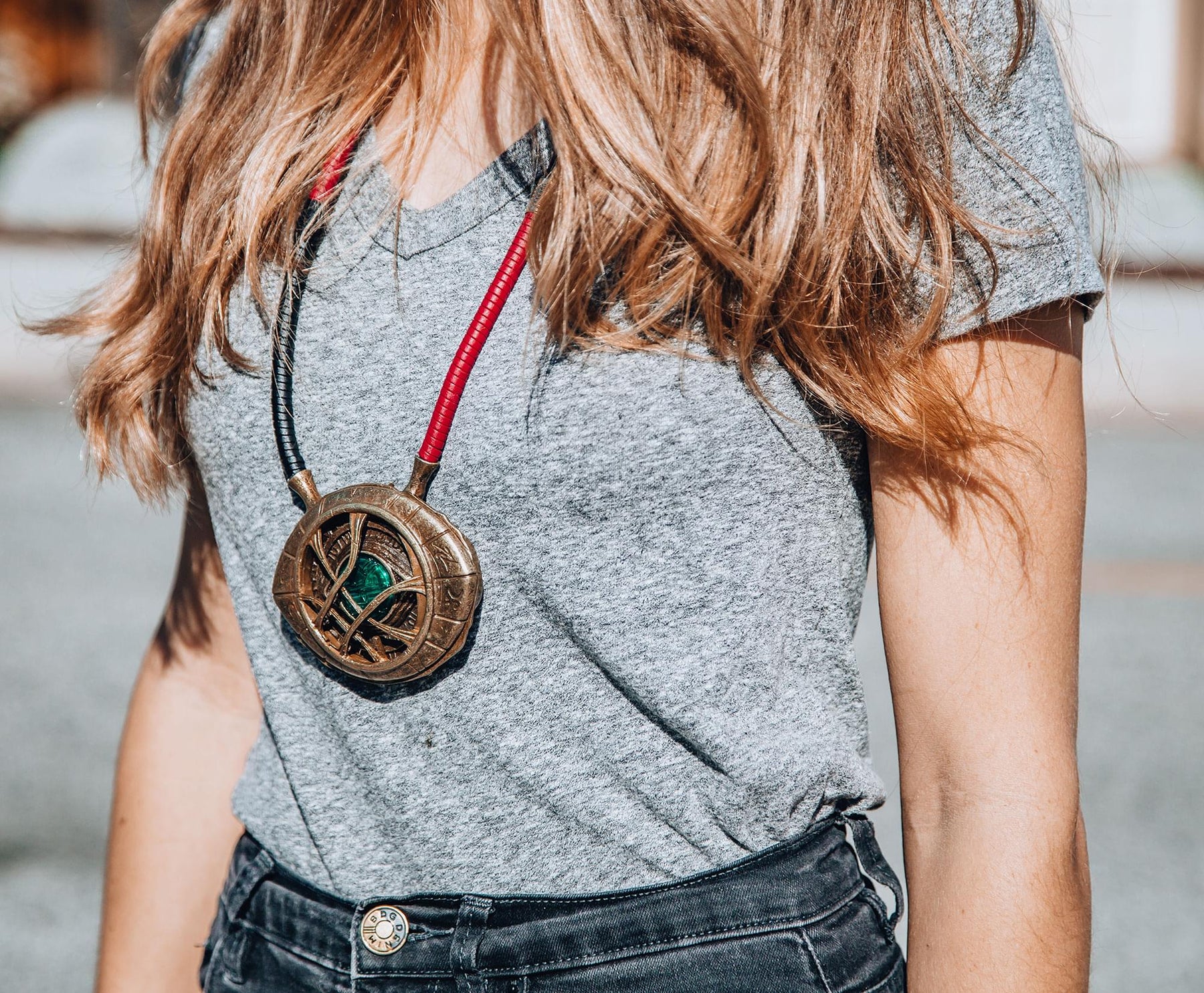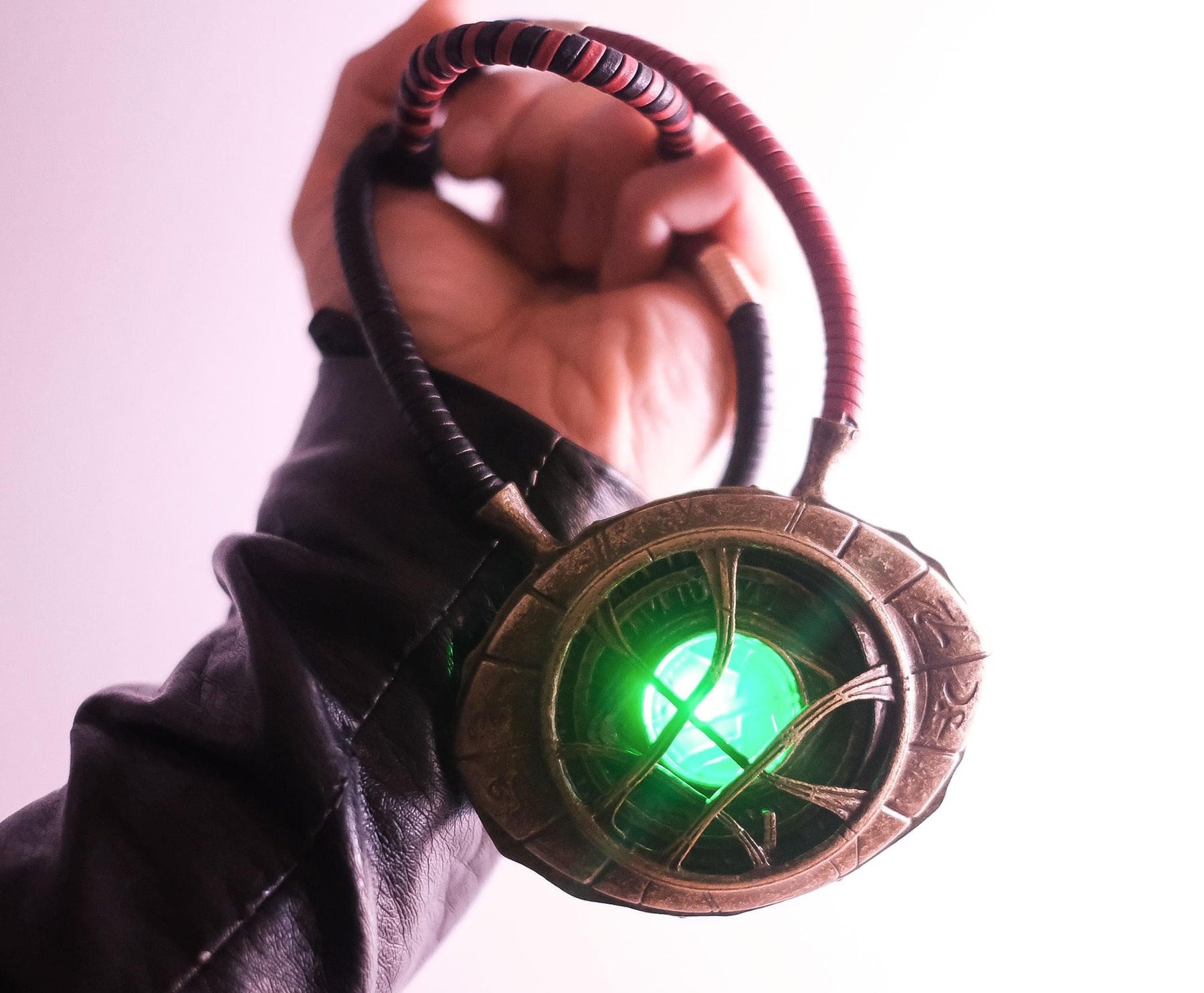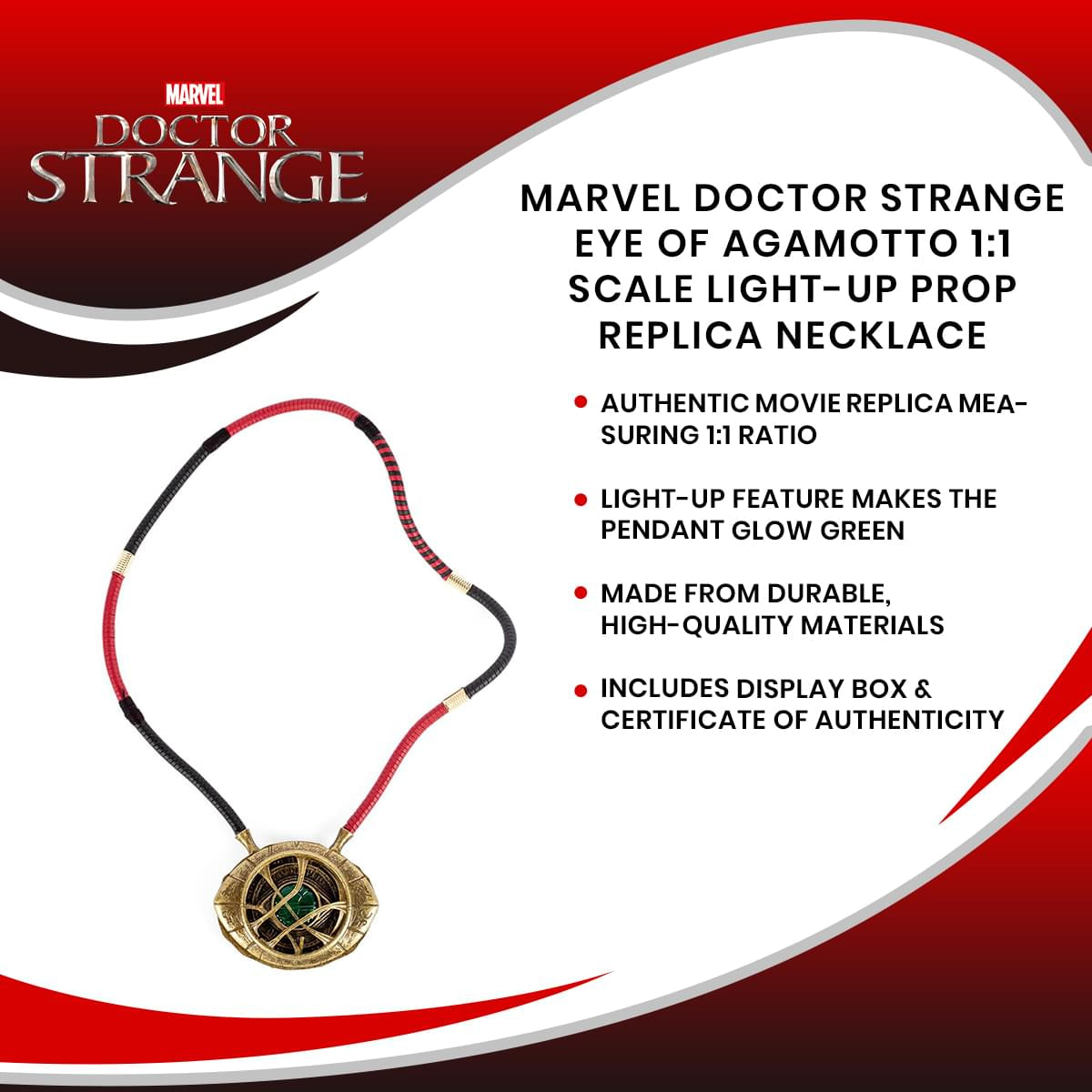 Marvel Doctor Strange Eye of Agamotto 1:1 Scale Light-Up Prop Replica Necklace
Become The Sorcerer Supreme: Protect the Earth from magical and mystical threats with this limited edition reproduction of the Eye of Agamotto, featuring a cool light-up effect. Take on the mantle of Sorcerer Supreme with this powerful relic.
Now With Light-Up Feature: This version of the Eye of Agamotto lights up green, just like the Time Stone from the Marvel Universe. Simply flick the on/off switch on back of the pendant. Battery is included and takes a CR927 battery replacement.
Mystic Arts Quality: Made from the finest materials, this authentically designed Eye of Agamotto features expert craftmanship. Guaranteed to wow any sorcerer, this pendant necklace lights up with an ethereal green glow like a real Infinity Stone.
Perfect Size: Based on Doctor Strange's pendant necklace from the Marvel Cinematic Universe, this movie-authentic prop is scaled to size (1:1 ratio). Measuring 4 x 3 x 1 inches, this replica necklace comes complete with a 32-inch faux leather strap.
Authentic Replica Collectible: Wield the powers of time! This officially licensed Eye of Agamotto from Marvel is a must-have for collectors. Put this pendant necklace on display or pair it with your Doctor Strange cosplay for a movie-accurate look.
BECOME A MASTER OF THE MYSTIC ARTS
A stunning recreation of Doctor Strange's powerful relic... made better! Crafted with high-quality materials, our Eye of Agamotto replica necklace will have you fooled — you might even believe you are holding the original one. This limited edition collectible is perfect for serious Marvel merchandise and memorabilia collectors.
Complete with a certificate of authenticity, this officially licensed Eye of Agamotto is one of the best prop replicas available. The necklace is packaged in a beautifully designed Marvel collector's box, which is stamped with "Marvel Studios The Infinity Saga" and the Eye of Agamotto logo in gold foil. This premium-quality Time Stone necklace will complete your movie-realistic Doctor Strange costume or cosplay. Guaranteed to make other cosplayers both impressed and envious!
LIGHTS UP WITH THE GLOW OF THE TIME STONE
This version of the Eye of Agamotto lights-up a brilliant green via an ON/OFF switch on the back of the pendant. As a true weapon of wisdom, this pendant necklace glows with a mystical light just like the Time Stone from the Marvel Cinematic Universe. The gorgeous glossy green eye is made from the finest green translucent resin, while the amulet is made from sturdy and durable metal.
The necklace cord is made from faux red and black leather straps, measuring approximately 32 inches long (not including pendant). The attached amulet measures approximately 4" wide x 3" high x 1" deep.
BECOME THE SORCERER SUPREME AND THE KEEPER OF TIME
While our officially licensed Eye of Agamotto Replica Necklace may not be able to open portals or fully read minds, it is a wise gift to give to a Doctor Strange fan or comic book enthusiast. Make a loved one's birthday or graduation extremely "super" with this specially designed pendant necklace. See — our Doctor Strange Eye of Agamotto can ALMOST help you read minds.