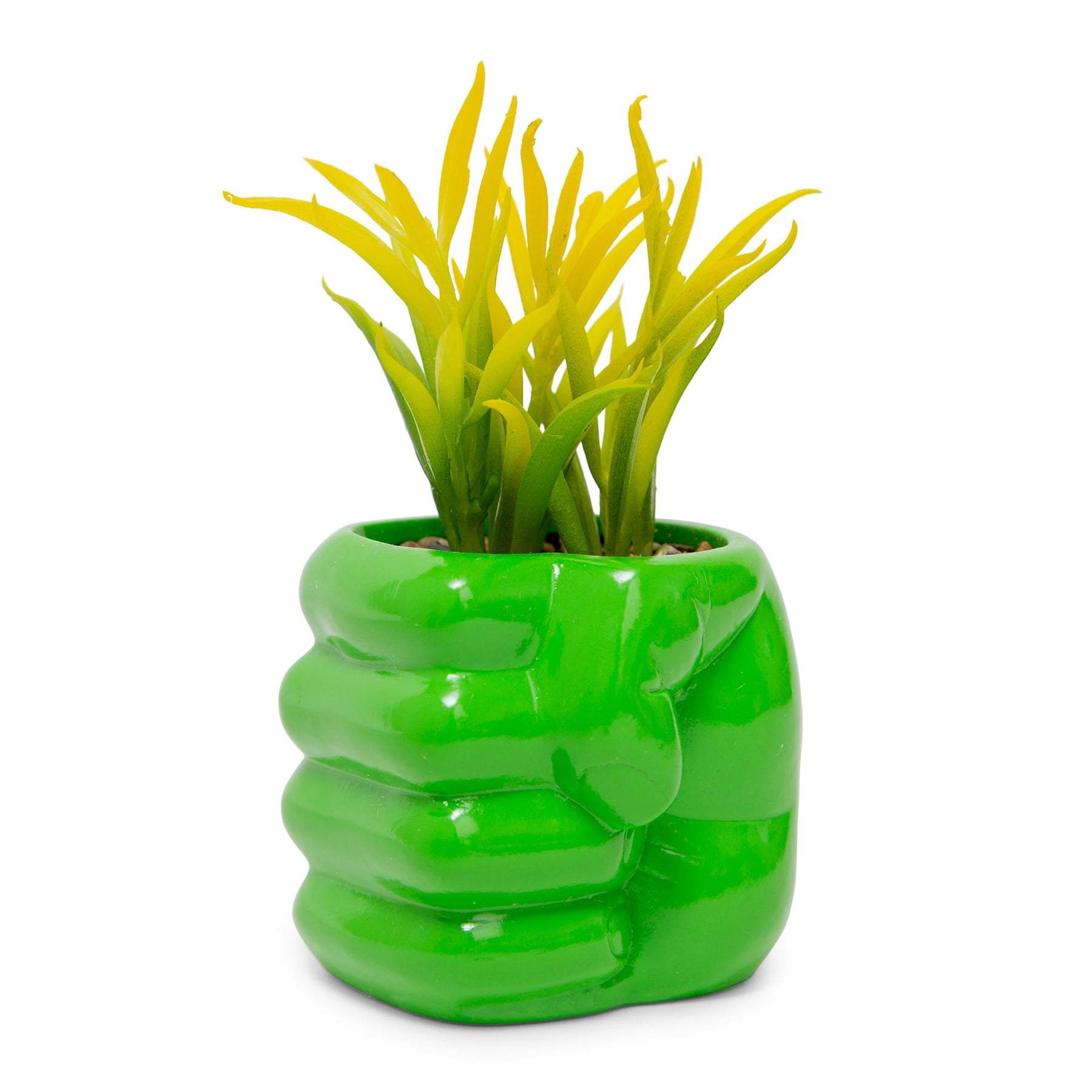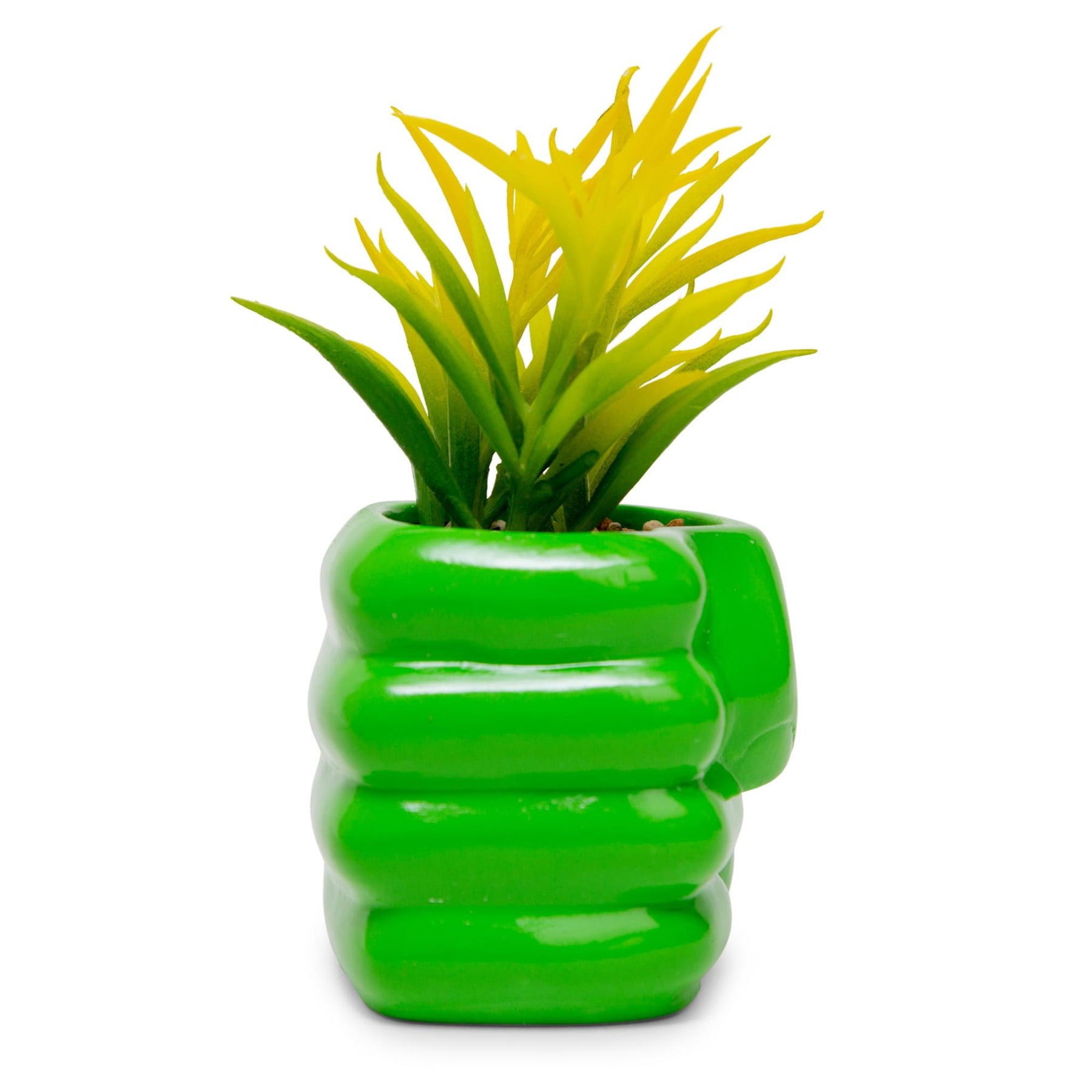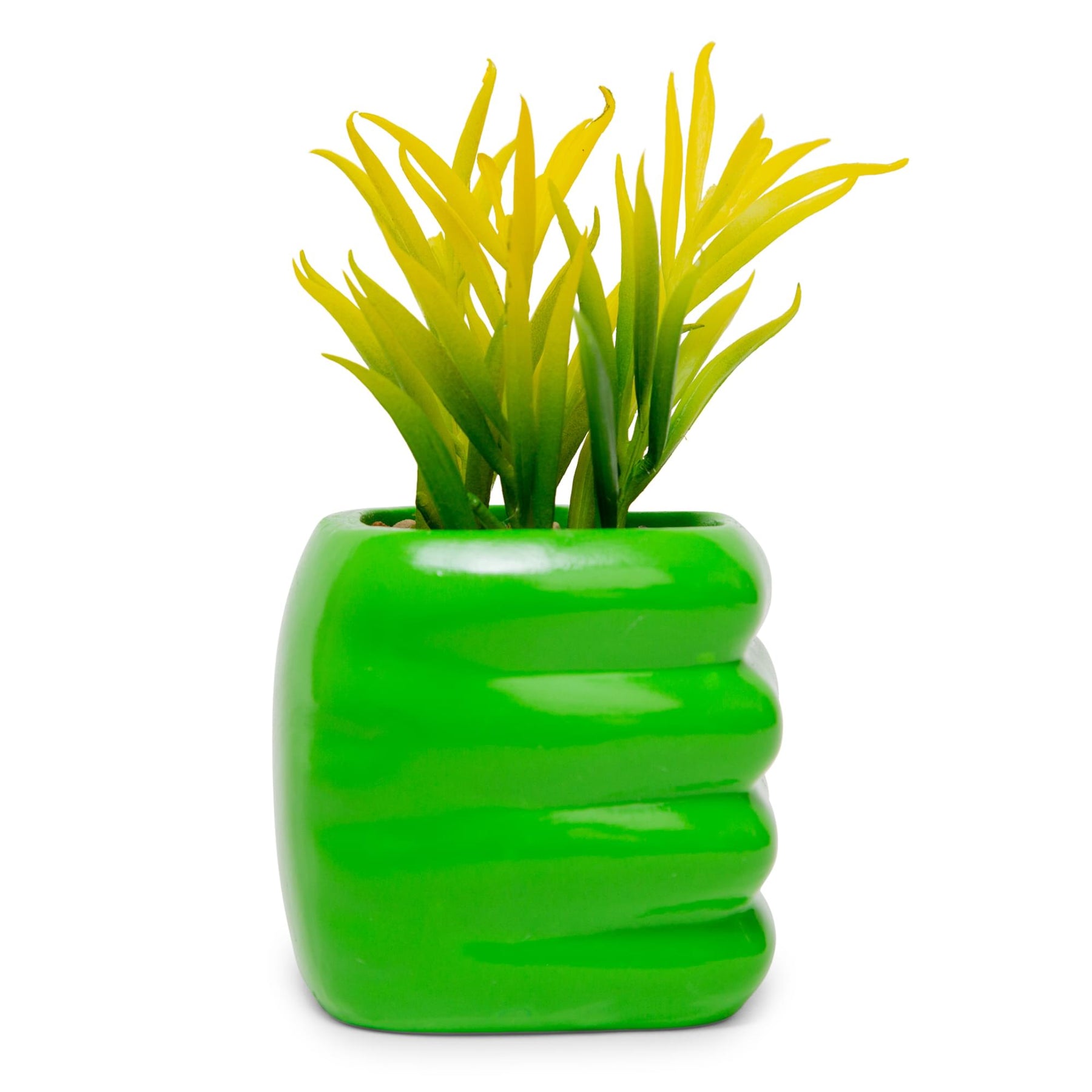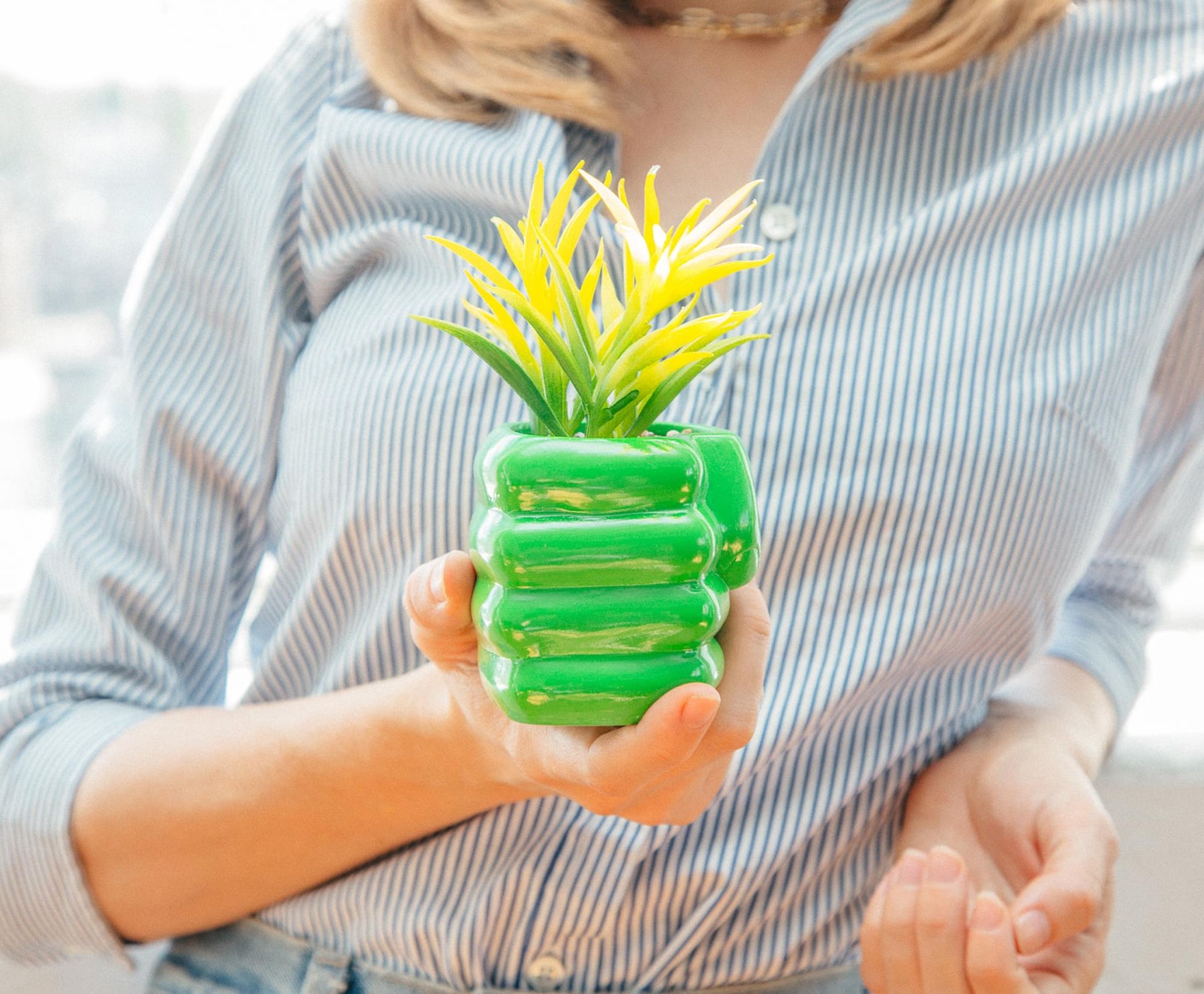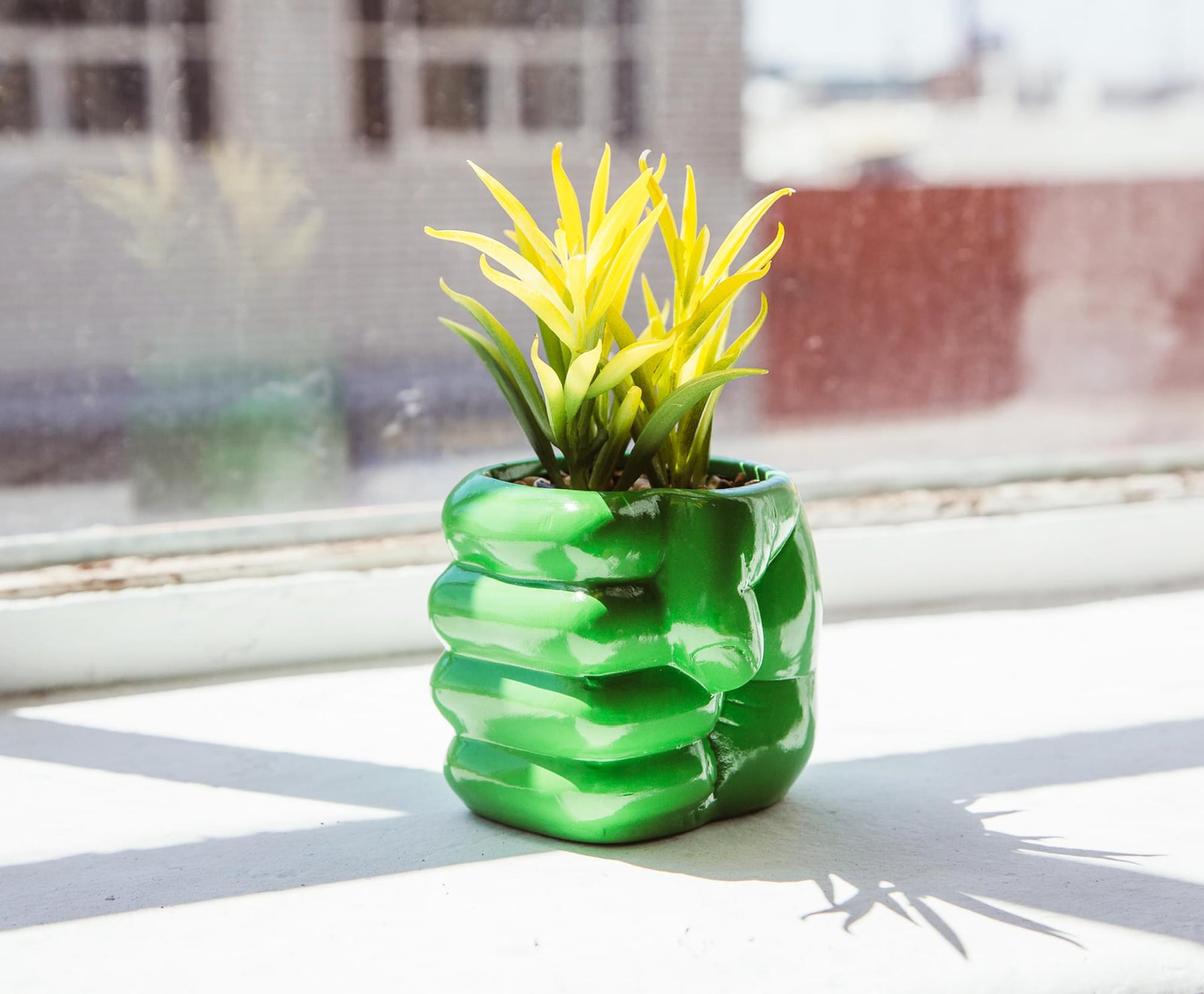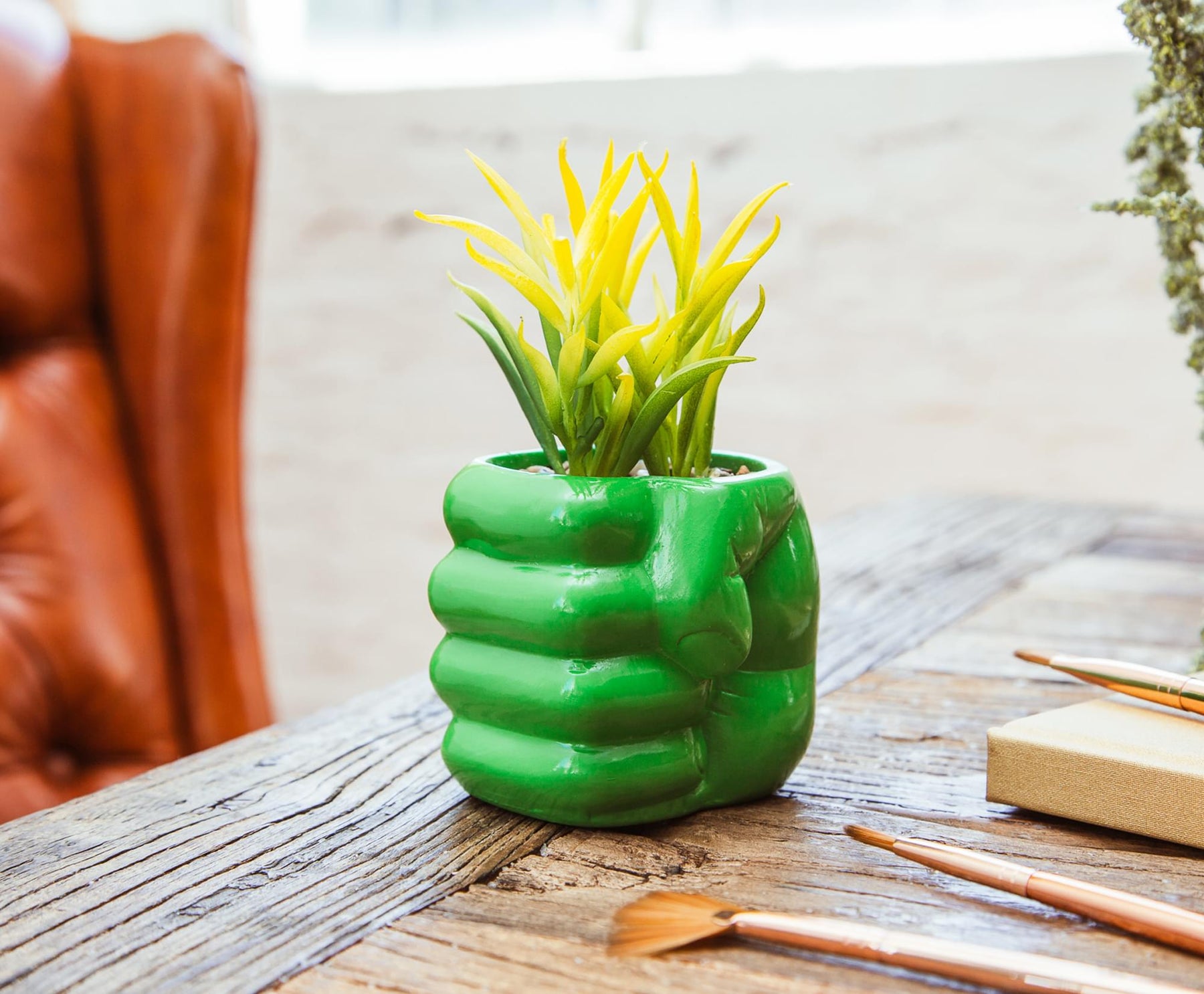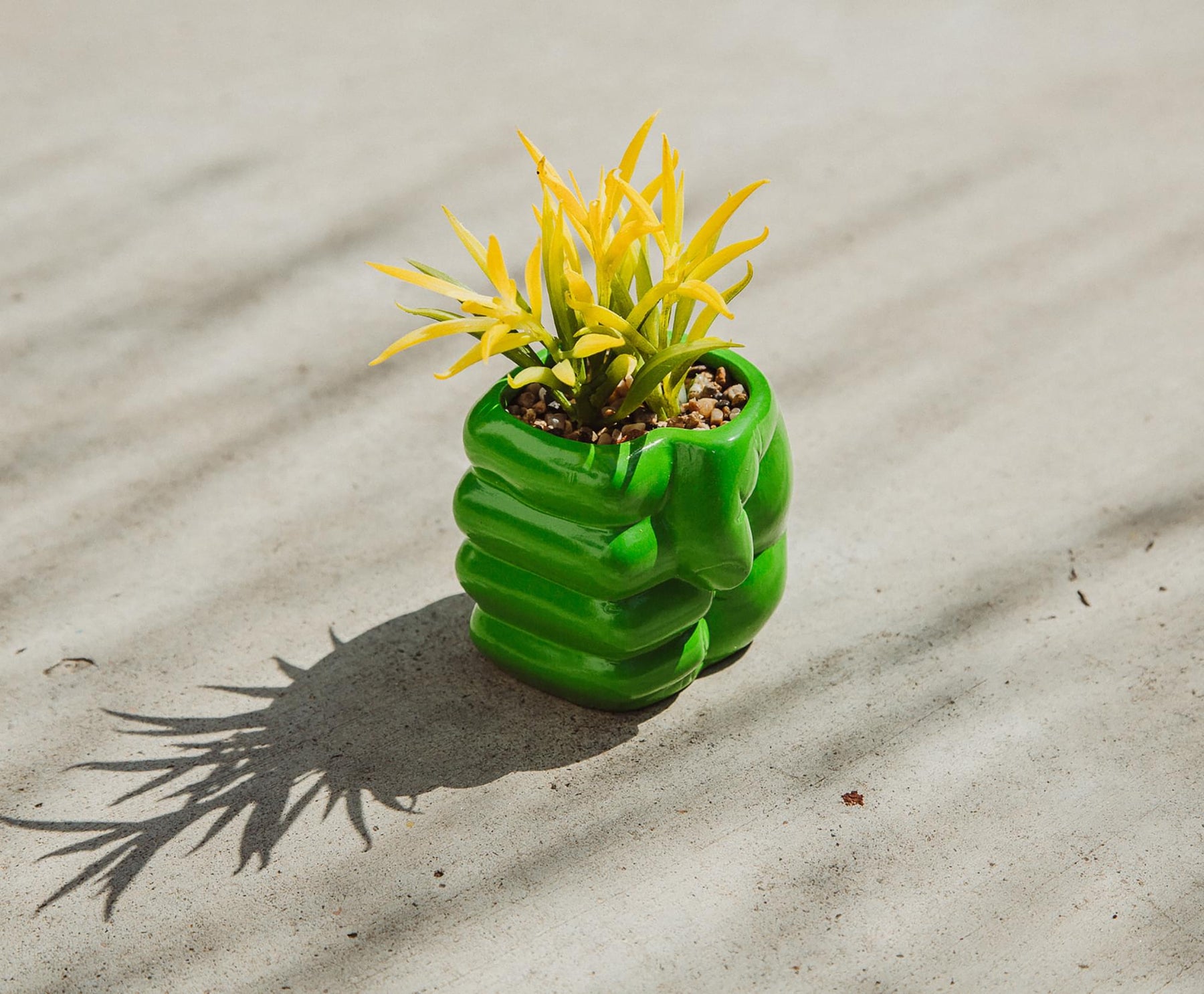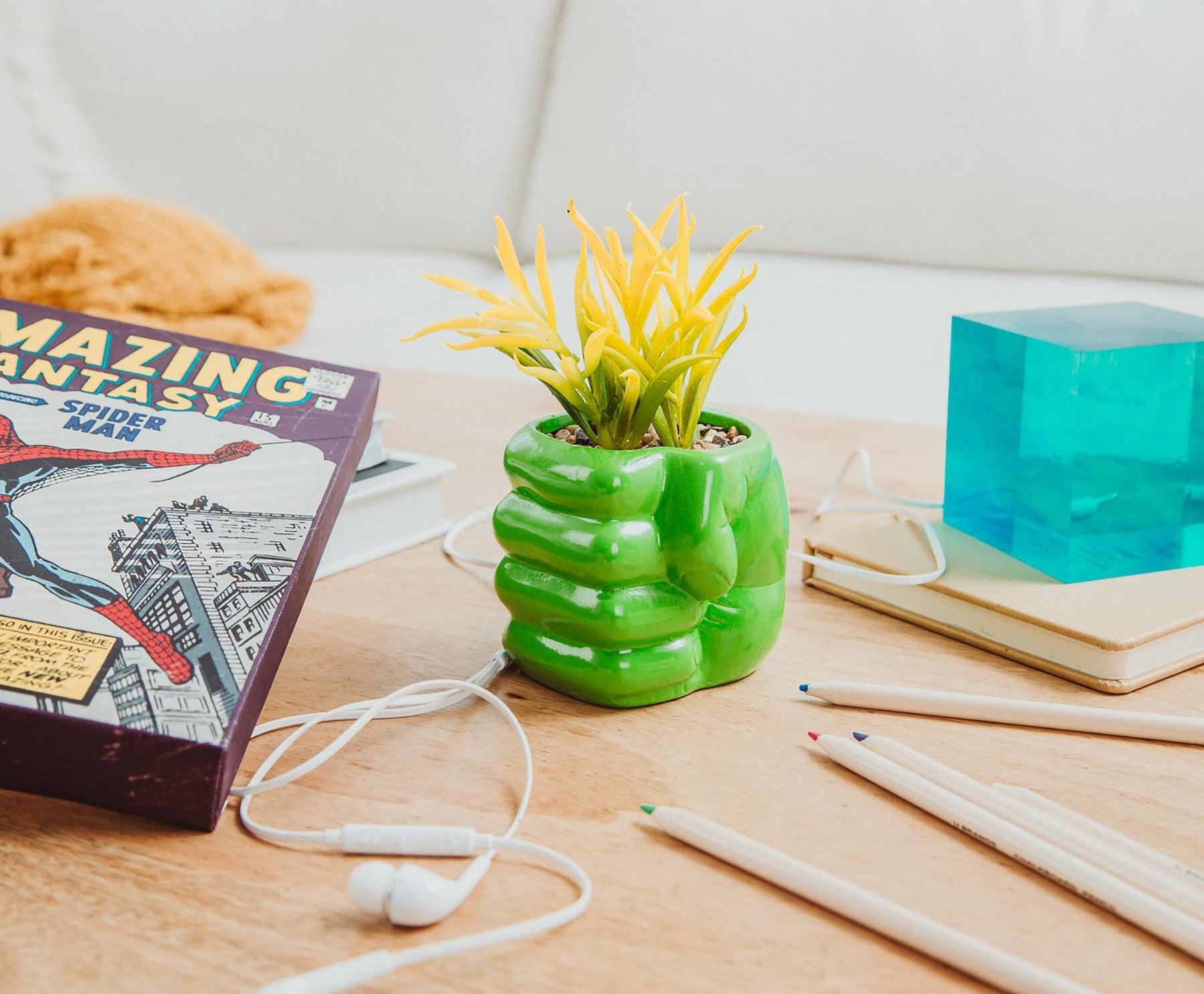 Marvel Comics Hulk Smash Hand 3-Inch Ceramic Mini Planter With Artificial Succulent
THE AVENGERS' MOST INCREDIBLE HERO: No gamma radiation here, just smashing home decor. Hulk is busting onto the scene in the form of this exclusive mini planter inspired by the popular Marvel Comics character.
DECOR FIT FOR A HERO: Soothe your inner raging green monster with a little interior decorating. This marvelous planter pot features a sculpted base in the shape of the Incredible Hulk's hand.
HULK'S SMASH OF APPROVAL: Decorative ceramic planter measures approximately 3 inches tall. The realistic-looking faux plant features a special plastic design with detailed, multi-toned coloring.
EASY NO FUSS DECOR: Assemble all the best pieces for your space, starting with this planter pot that comes with an artificial succulent. Perfect for displaying with your other Marvel collectibles.
OFFICIAL MARVEL COLLECTIBLE: Save the day with this officially licensed mini planter from Marvel Comics. Take a page out of Bruce Banner's book with a cozy home accent fitting for any hero's space.
HOME DECOR THAT'S SIMPLY SMASHING
The Incredible Hulk is introducing even more greenery to your humble abode.
Always one to make a smashing entrance, the green meanie has transformed into this exclusive mini planter. Sculpted in a bulky physique that resembles the Hulk's mighty hand of fury. Usually, a clenched fist means serious damage, but decorating your space with plants has a way of calming that inner raging green monster.
MINI CERAMIC PLANTER COMES WITH FAUX SUCCULENT
Don't worry about Hulk making a mess. (He has something of a green thumb, you might say.) The included artificial succulent "growing" at the top of the planter pot means there's no upkeep necessary. It's an especially handy feature for when you're off saving the world and don't have time to water your house plants.
Bust out the best home decor for your space with this officially licensed collectible from Marvel Comics.
Read All About It on Our Blog
Trending Geek