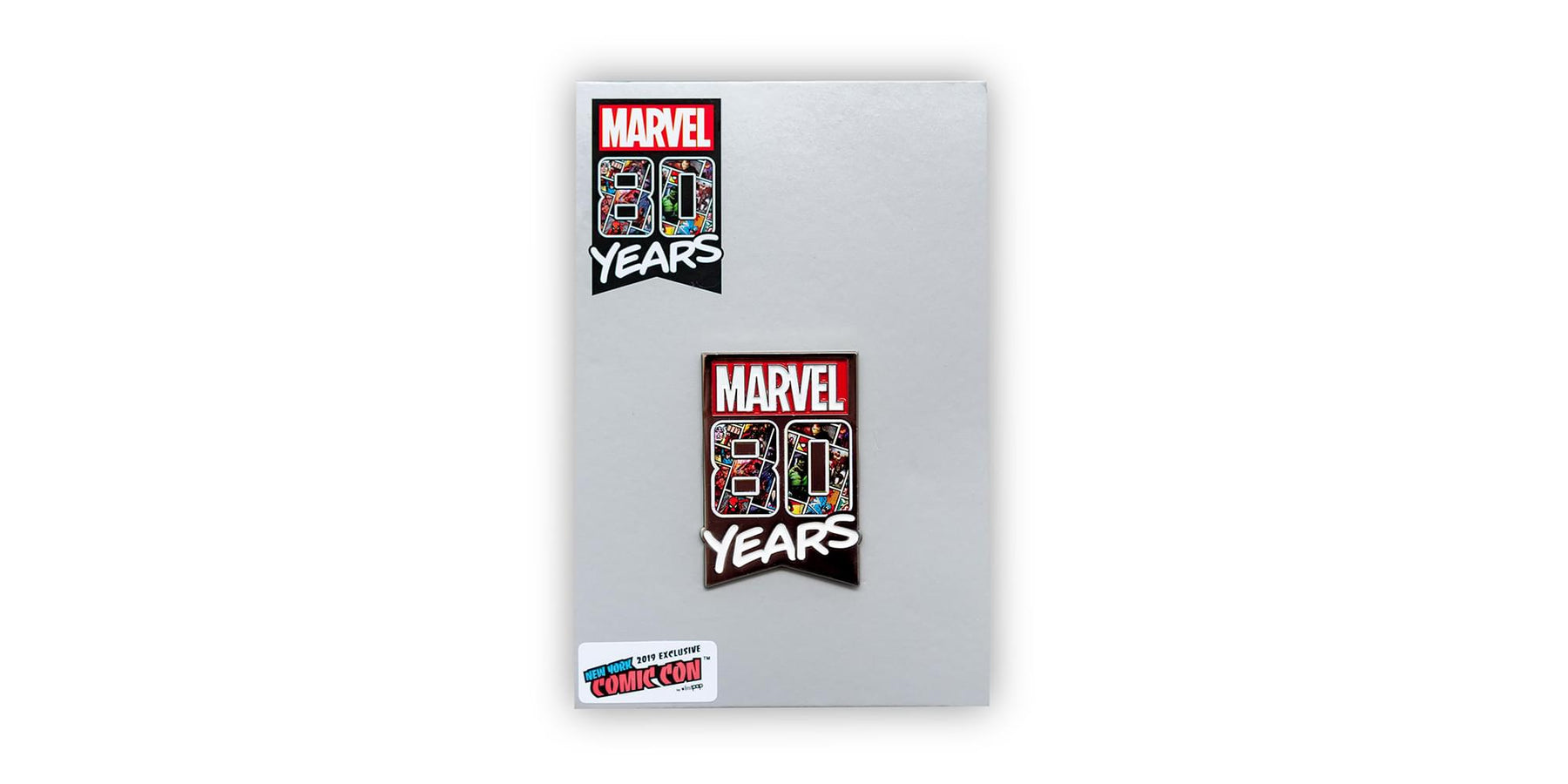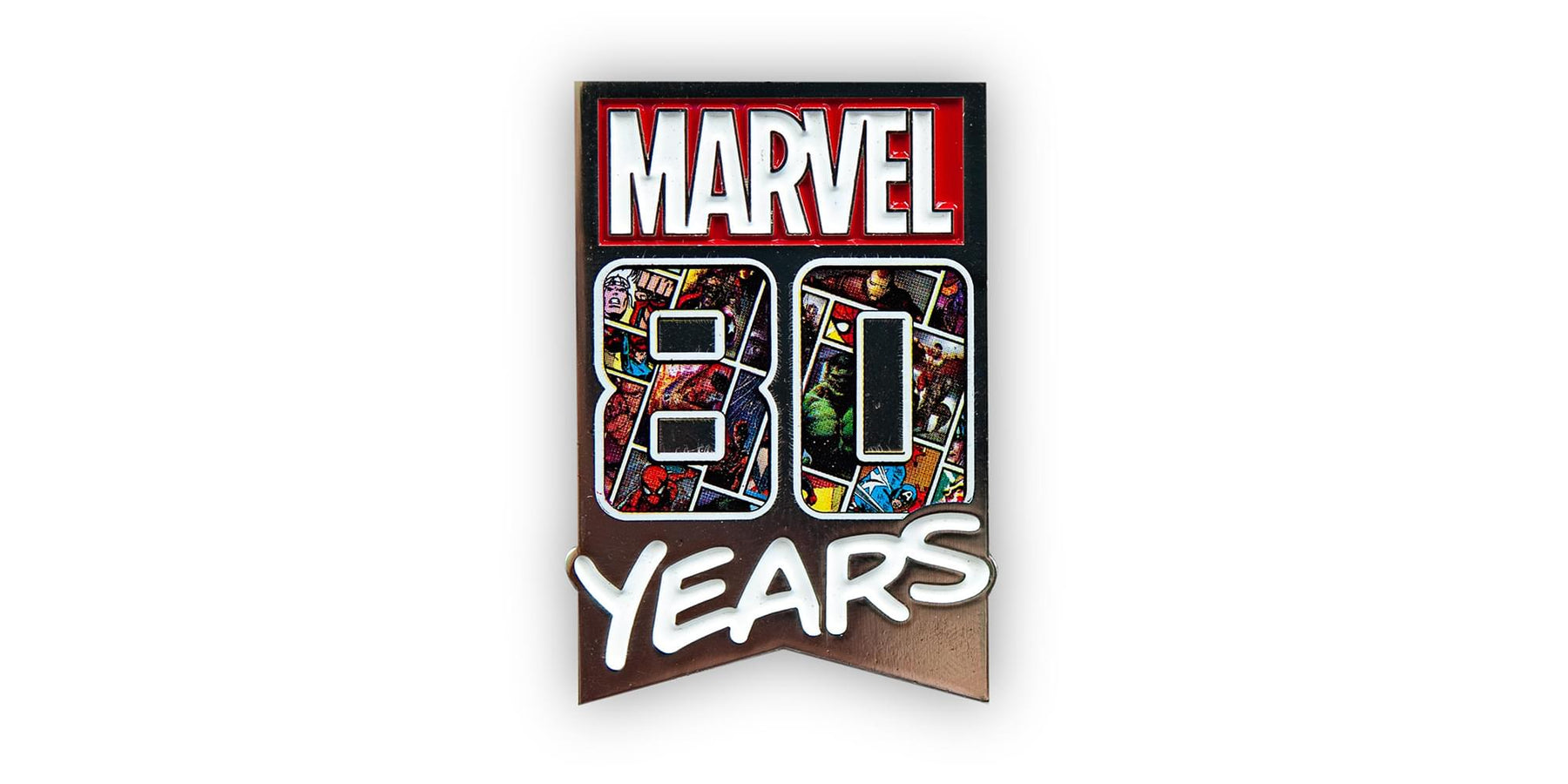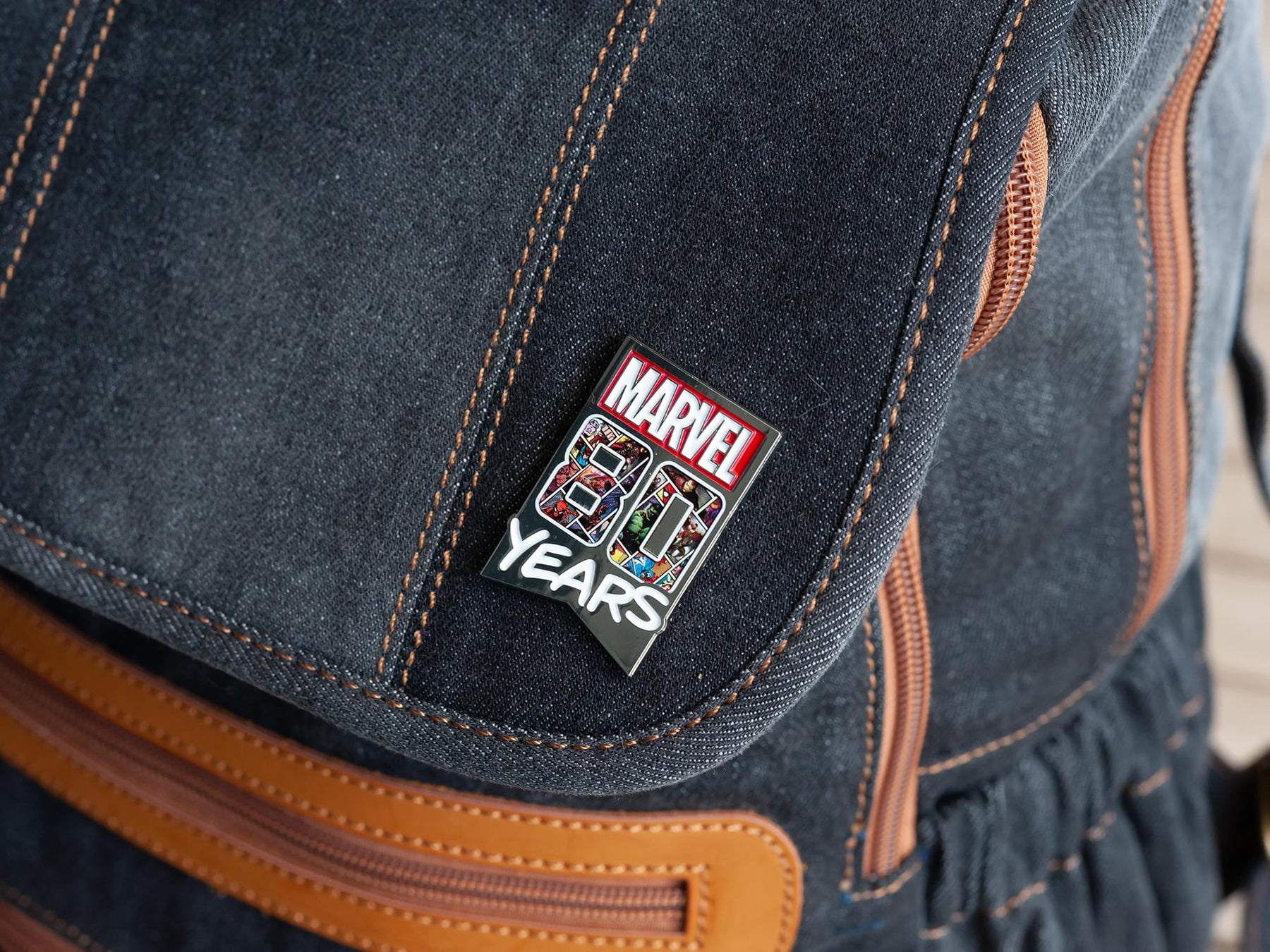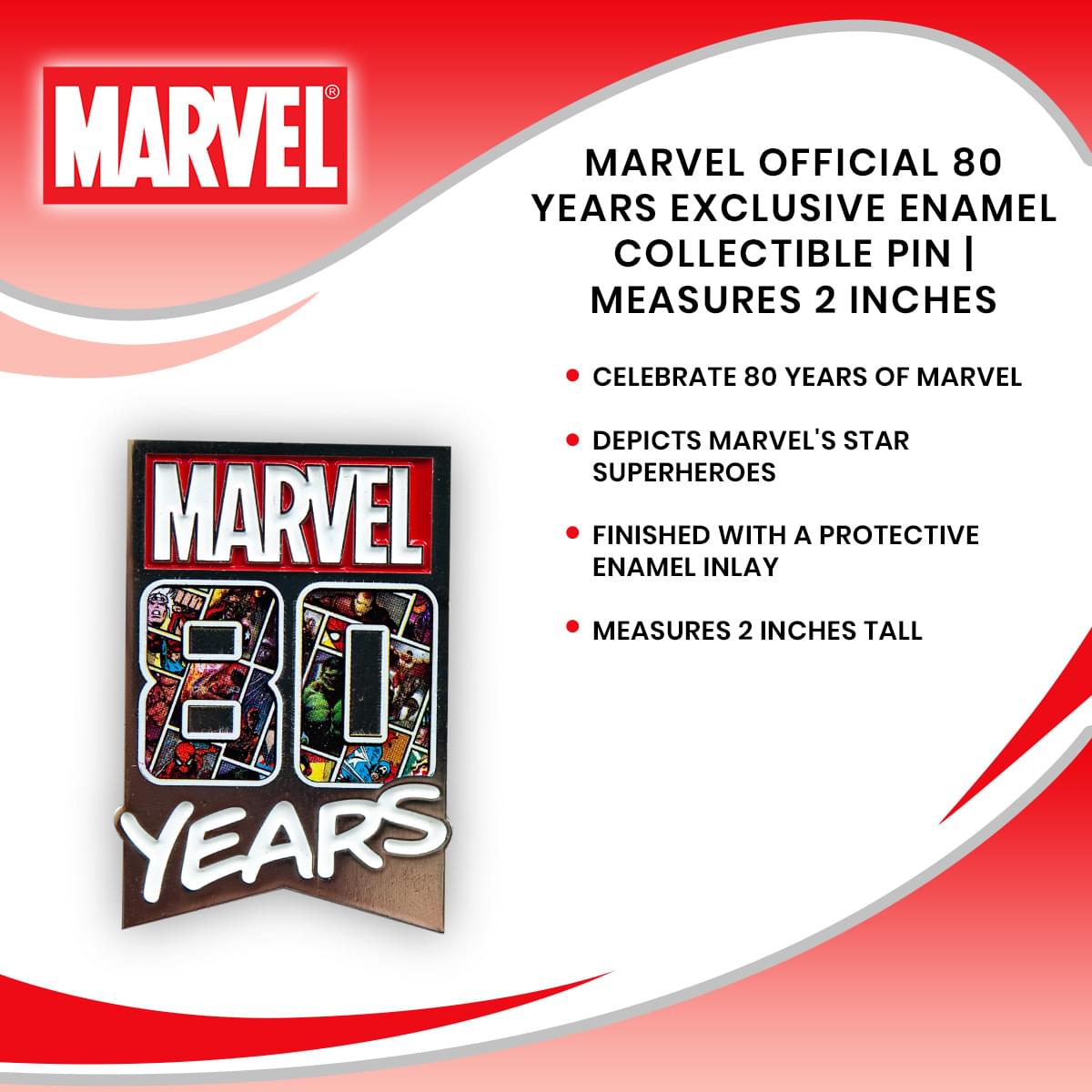 Marvel Official 80 Years Exclusive Enamel Collectible Pin | Measures 2 Inches
MARVEL AT THIS COLLECTIBLE PIN: From heroes to villains, Marvel has painted an entire universe of superpowered characters, locations, and stories. Now you can add this pin which celebrates the company to your collection of super-themed treasures!
CELEBRATE THE MARVEL WAY: Since 1939, Marvel has been filling the world with heroes and adventures bigger than our imaginations. This pin is designed to commemorate Marvel's 80-year dedication to action-filled stories and characters!
THE TREASURE OF A LIFETIME: Crafted from durable metal, this Marvel pin measures 2 inches tall. Finished with an enamel coat, this pin is also designed to last a lifetime in your collection of superhero treasures!
SHOWCASE YOUR MARVEL OBSESSIONS: A perfect addition to any collection, Marvel fans will enjoy displaying their pin proudly on their jackets, backpacks, hats, and more! Wear your love for this heroic brand everywhere!
AN EXCLUSIVE MARVEL COLLECTIBLE: Debuting at the New York Comic-Con in 2019, this exclusive Marvel pin was designed to celebrate Marvel's 80th anniversary. Now an exclusive collectible, this pin will look amazing in any Marvel-themed display!
A MUST-HAVE PIN FOR ANY MARVEL COLLECTION

When it comes to all things superhero, there is perhaps no better authority on the matter than Marvel Comics. With origins dating back to 1939, this company has been delivering action-packed adventures ever since. This collectible pin commemorates the company's 80th anniversary. Debuting at the 2019 New York Comic-Con, this enamel pin that depicts the comic-book style art of some of the greatest heroes ever created! Be sure to grab this officially licensed Marvel collectible today before they're gone!


BRING HOME THE MARVEL OBSESSION

Recent years have proved that Marvel is a household name. Whether you're a fan of the toys, comics, games, or the movies, Marvel usually has something that anyone can enjoy. For the die-hard fans, this collectible pin is a perfect way to sum up all of the appreciation and fandom that one could have for the Marvel universe. Celebrate Marvel's 80 years of giving the world something to believe in that's just a little bigger than itself and take home one of these pins today!