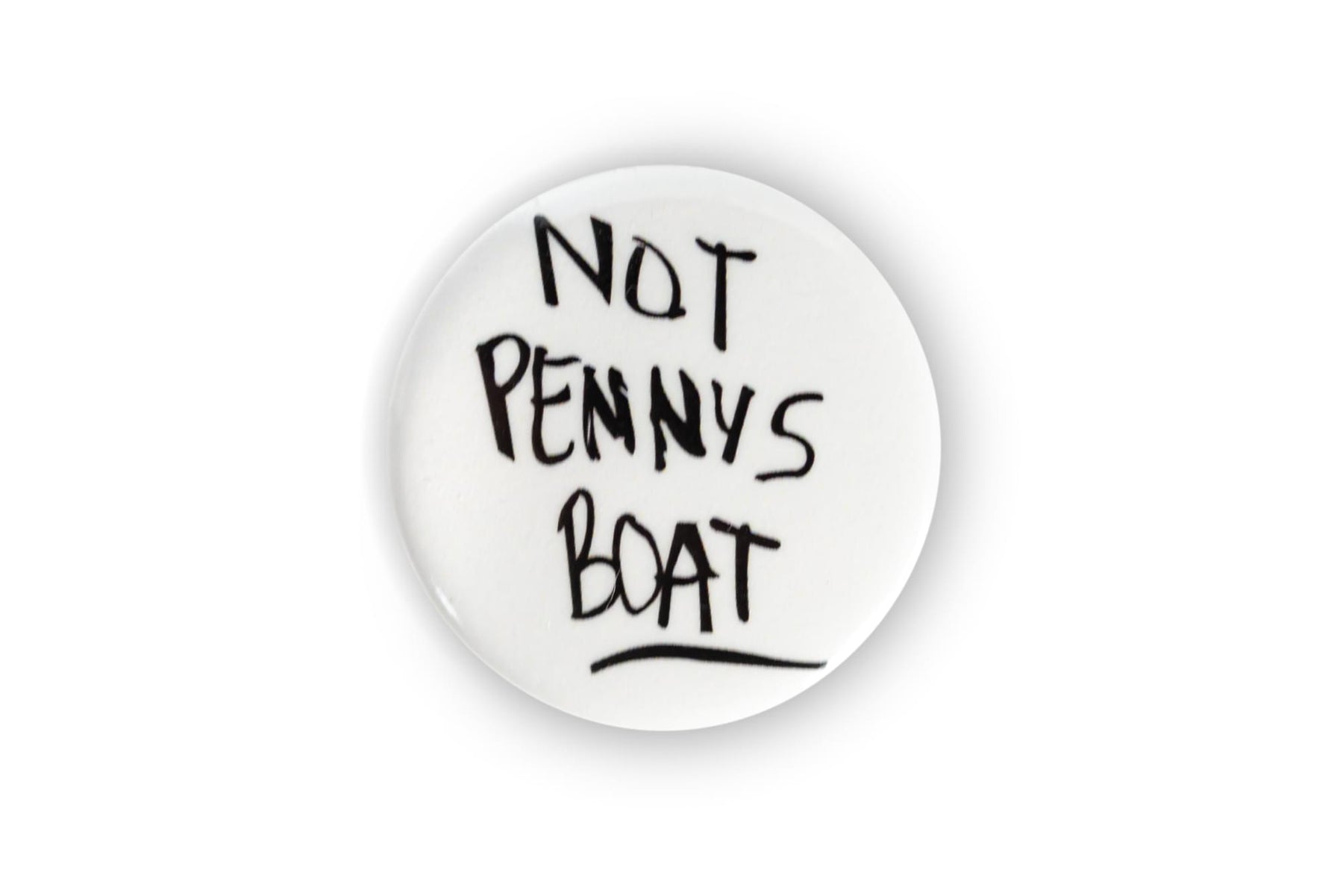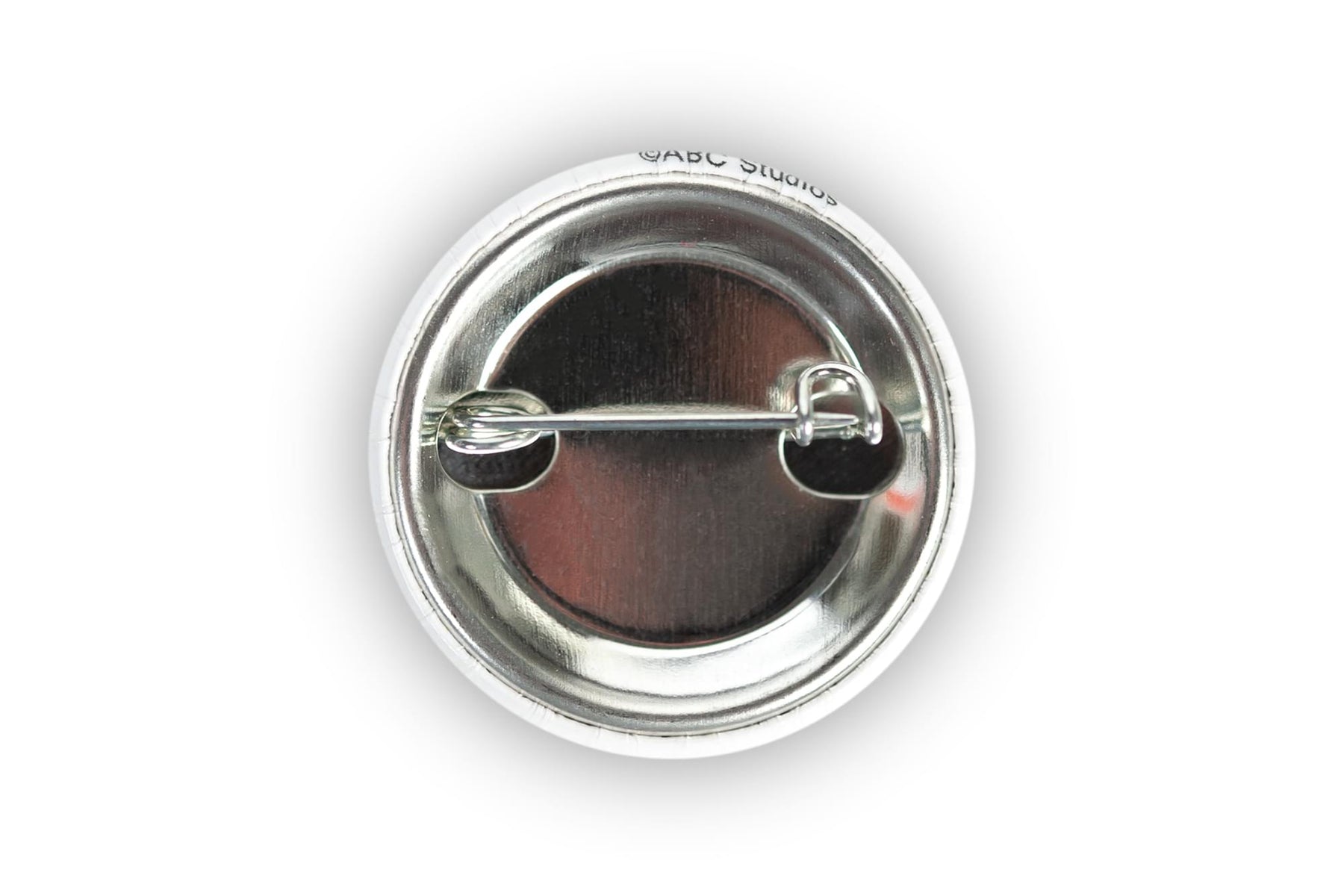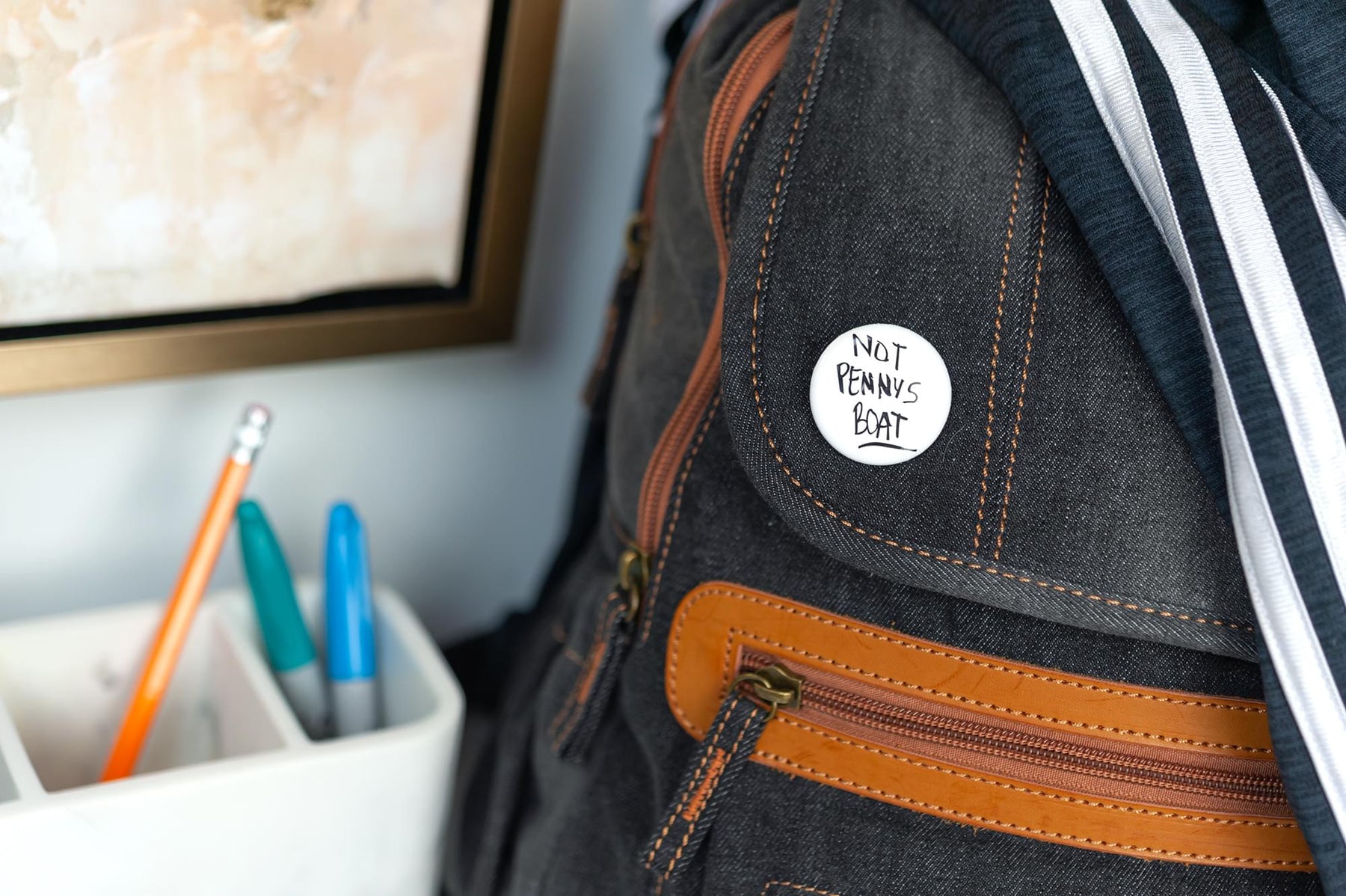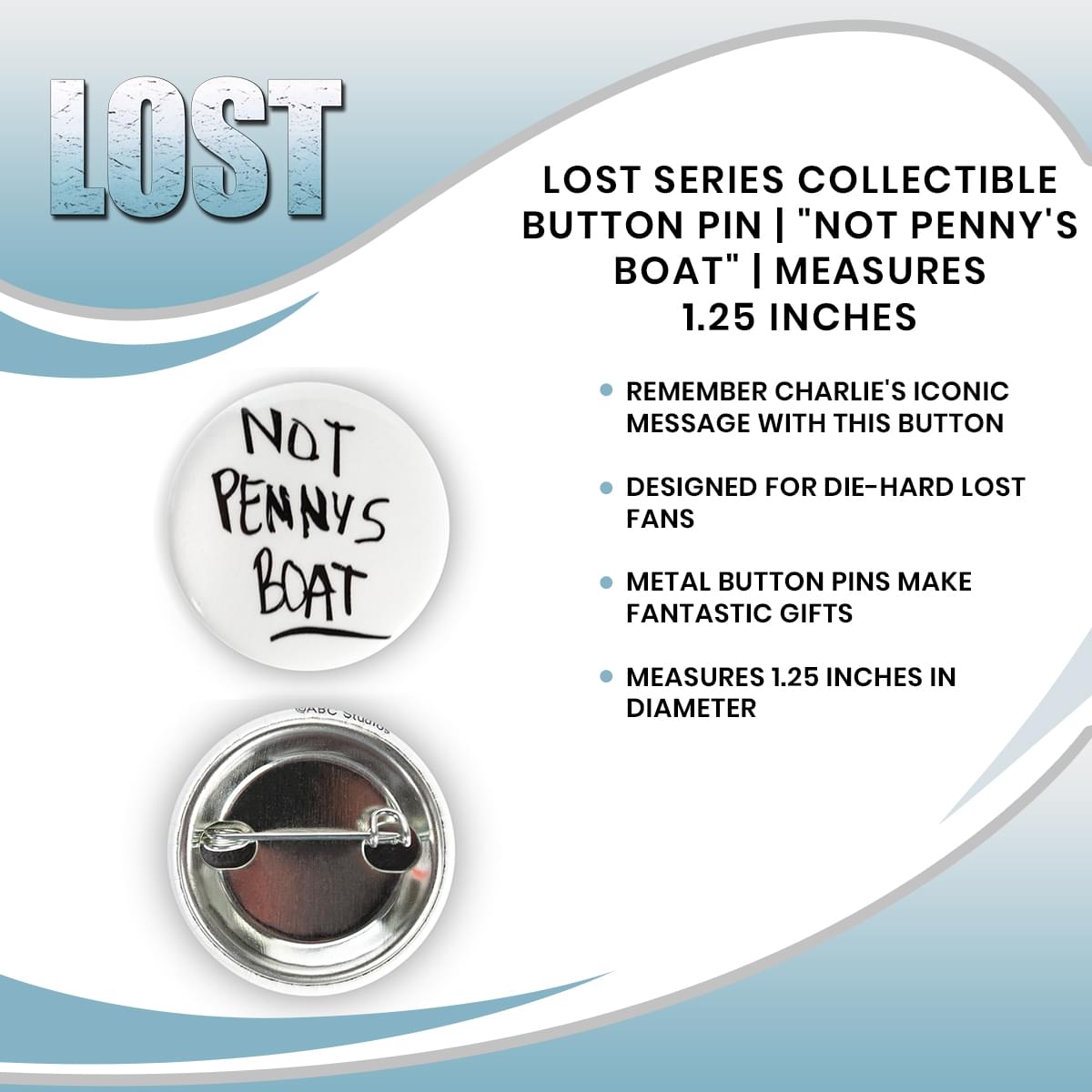 Lost Series Collectible Button Pin | "Not Penny's Boat" | Measures 1.25 Inches
REMEMBERING CHARLIE PACE: A fan favorite character, Charlie proved to be invaluable in the series and especially in the moment where he delivers the fateful message, "Not Penny's Boat," written on his hand.
CARRY THE MESSAGE WITH YOU: Now fans can take home Charlie's hand-written message in the form of this collectible button pin! Wear this message as a stylish accessory and let others know just how big of a Lost fan you are.
STYLISH METAL BUTTON PIN: Featuring a secure metal fastener pin and clasp, this button pin measures 1.25 inches in diameter and is the perfect accessory to complete your wardrobe! Featuring printed graphics, this durable button is designed to last a lifetime!
TURN YOUR PASSION INTO FASHION: For die-hard fans of the Lost series, the "Not Penny's Boat" pin is the perfect way to take your love of the series and turn it into a statement piece on your hat, jacket, backpack, and more!
OFFICIAL LOST COLLECTIBLE: Complete your button pin collection or your Lost series collection with this unique and officially licensed pin. Perfect for any fan of the series, this button pin will also make a wonderful gift!
NEVER FORGOTTEN
As Charlie scrambles to write out the important information he's just learned onto his hand, water rushes into the sealed communications room he's in. Finishing his message, Charlie presses his hand up against the viewing port so Desmond could read his message, "NOT PENNYS BOAT." This shattering revelation was a major twist in the Lost series plot. Fans everywhere can recall this emotional moment and the quote, "Not Penny's Boat" has led to some pop-culture art and memes. This button is a perfect way to symbolize your die-hard fandom for the legendary television series, Lost!
CLASSIC BUTTON PIN CHARM
Button pins are iconic and a great way to flaunt your dedication to a cause or your favorite social icons. In the case of this Lost pin, you have the opportunity to carry a symbolic quote from the series, "Not Penny's Boat", around with you wherever you go! Button pins also make a wonderful addition to any collection of pins and other assortments. Wear your pin with pride and decorate your hats, shirts, jackets, backpacks, and anything else that could use a dash of personality straight from your personality! Grab your pin today!