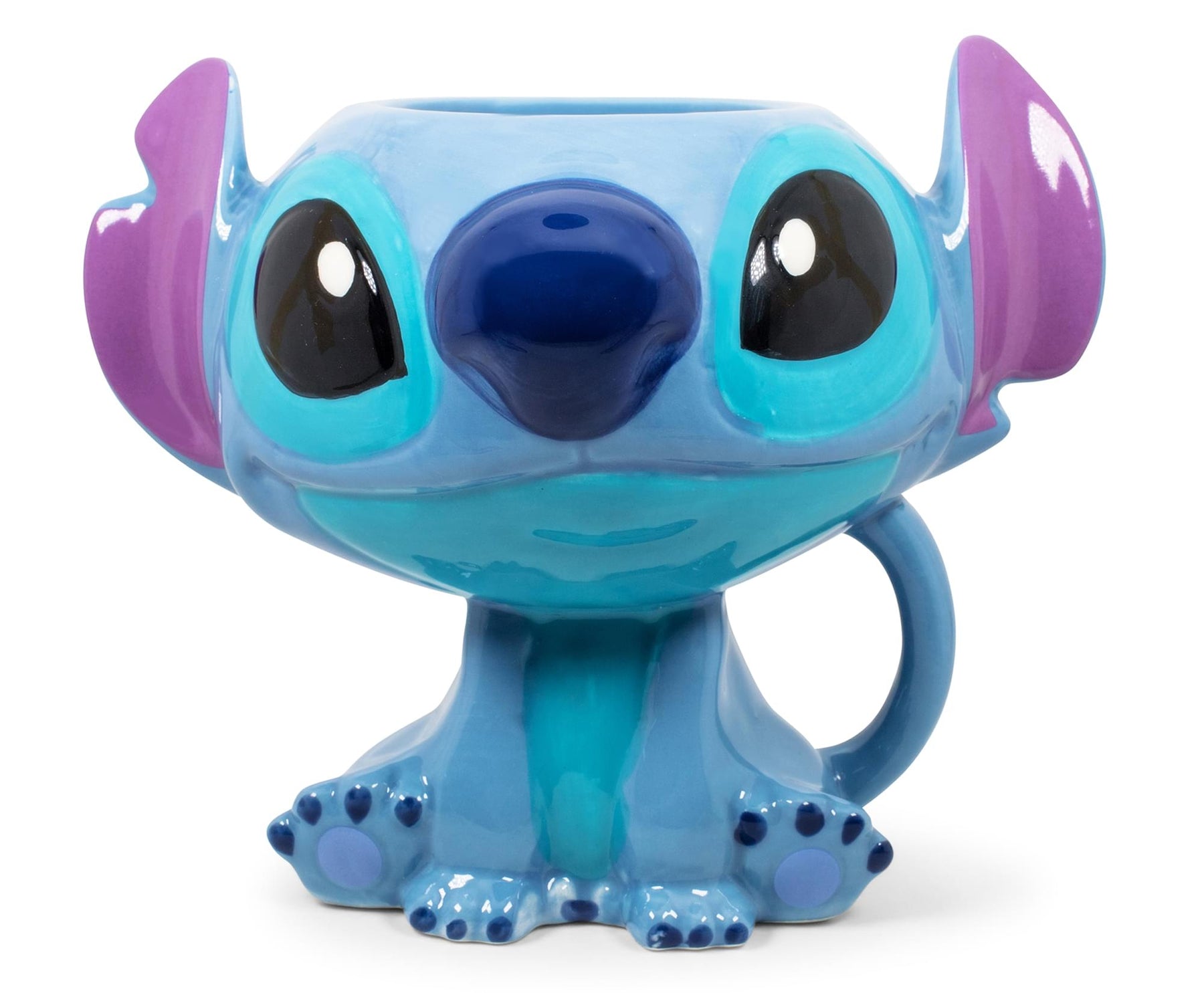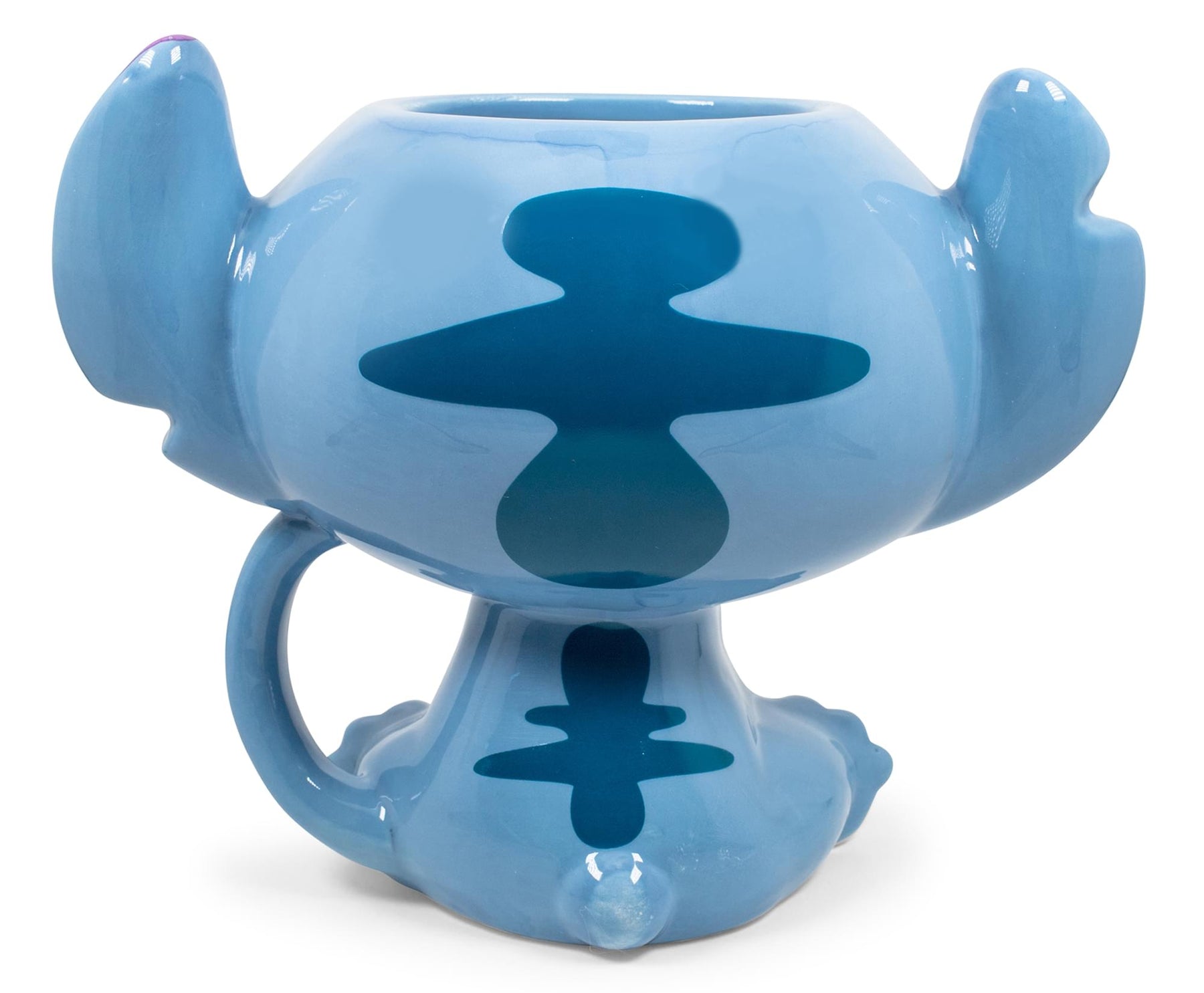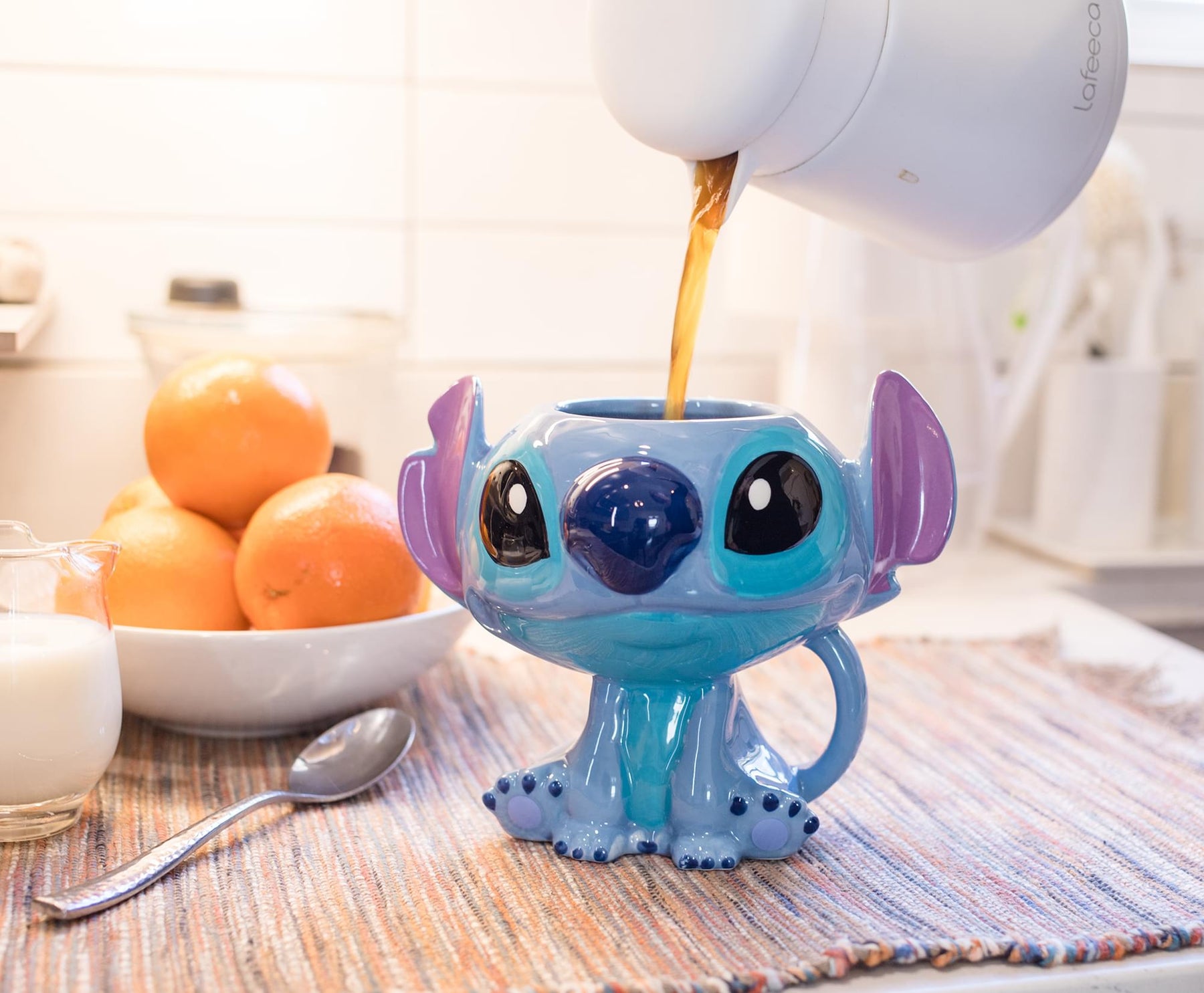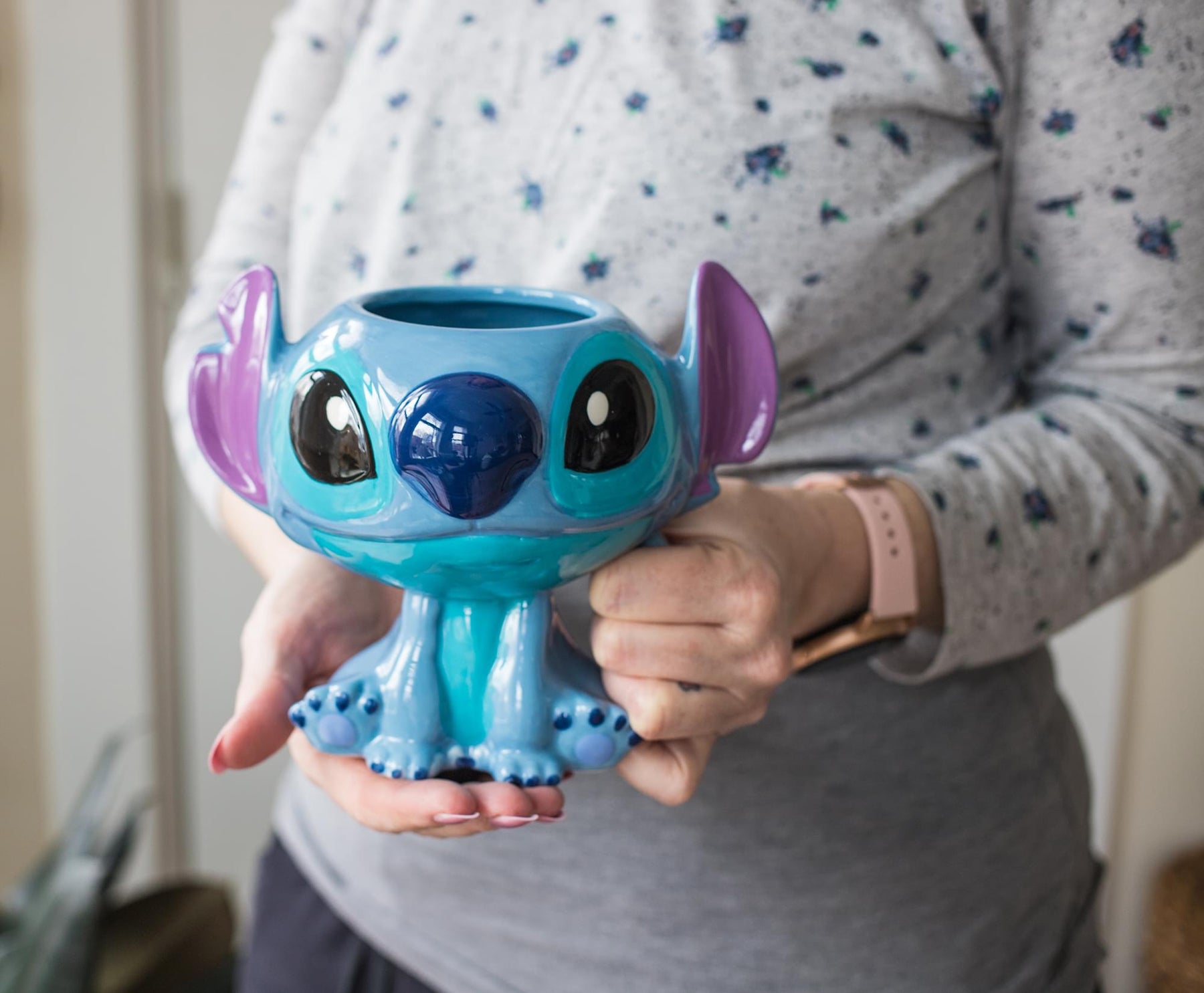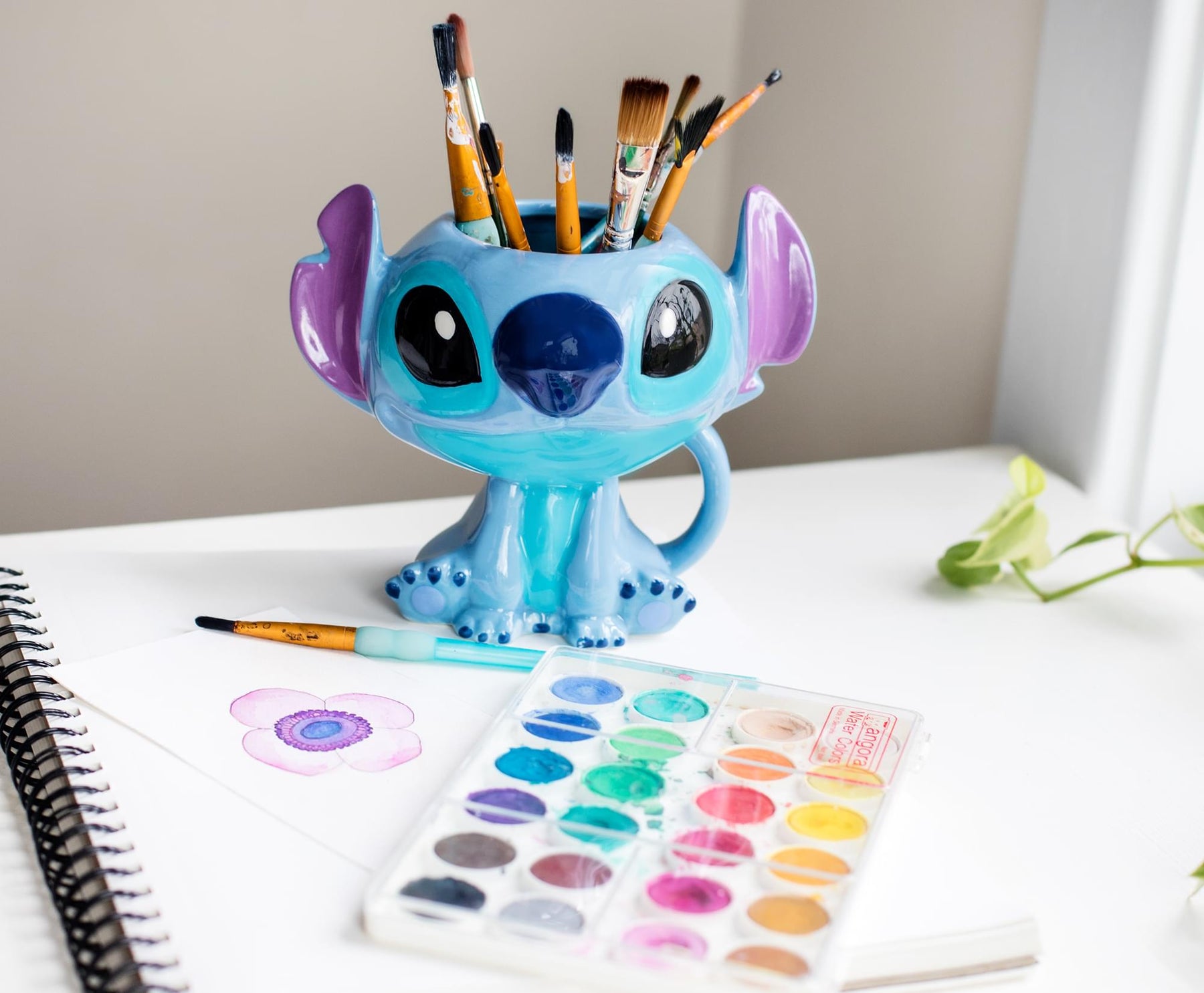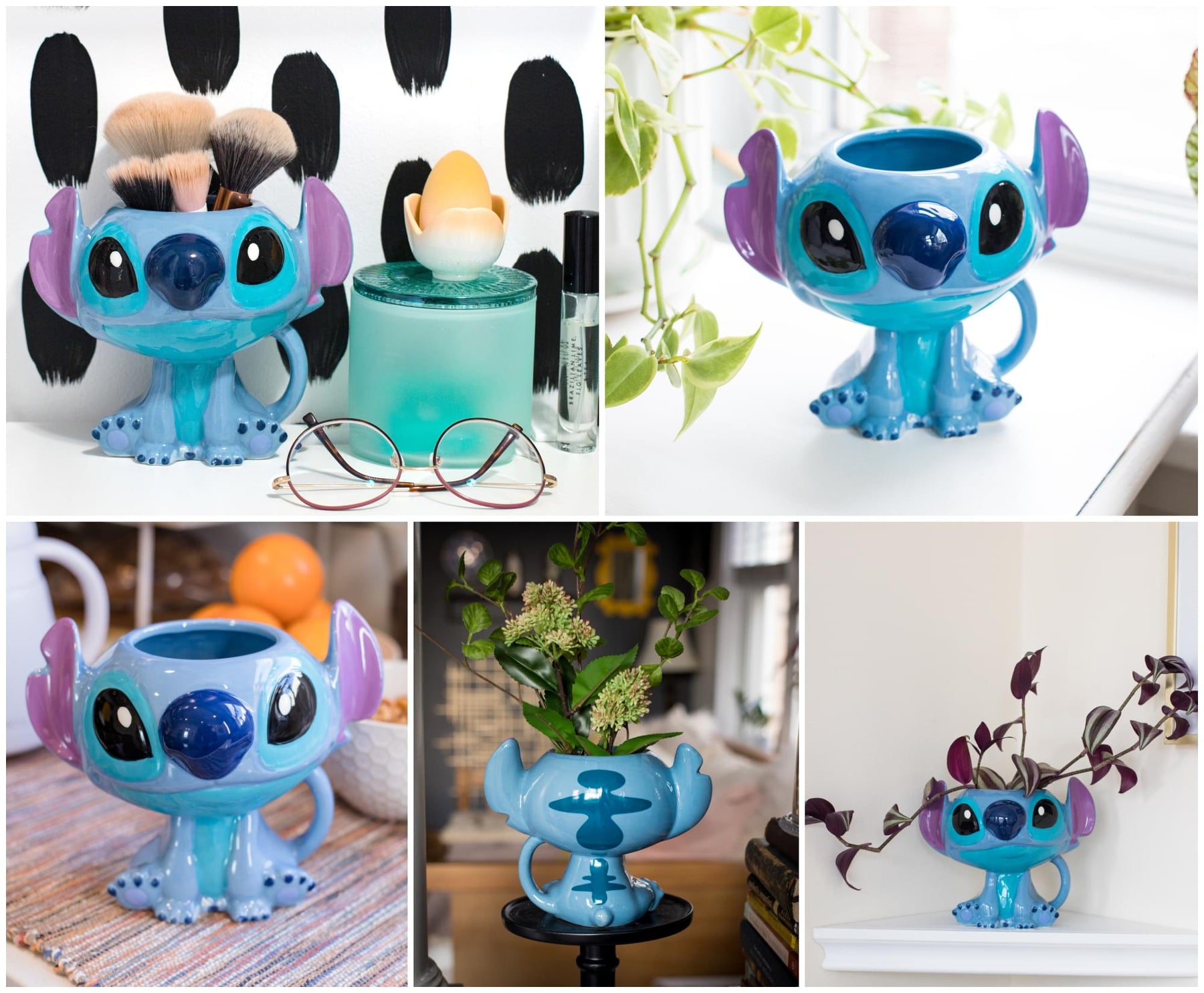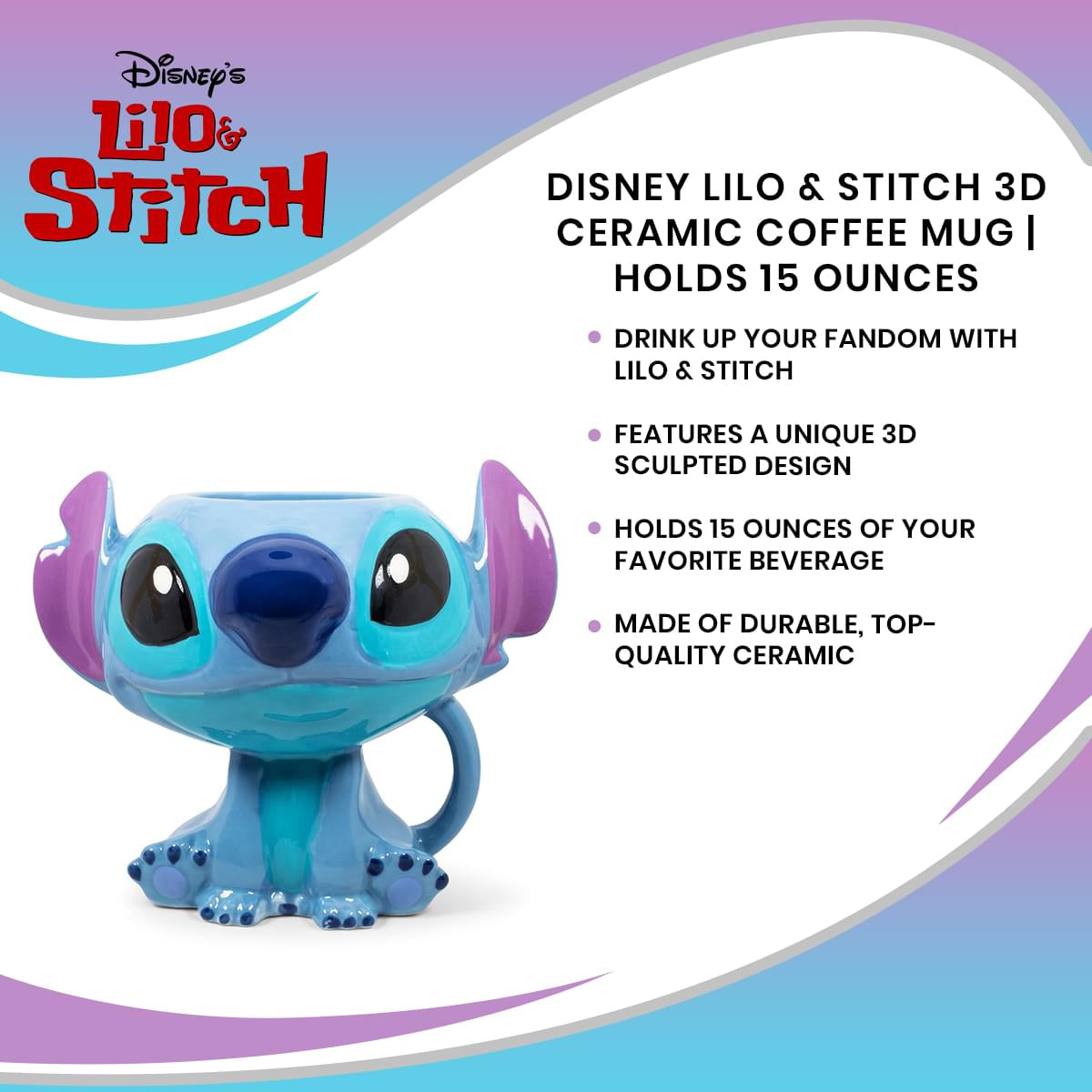 Disney Lilo & Stitch 3D Ceramic Coffee Mug | Holds 15 Ounces
Trendsetting Drinkware: Now you can join Experiment 626 on his coffee break with this exclusive Lilo & Stitch 3D mug. This officially licensed Disney drinkware makes a magical addition to any fan's home kitchen collection.
3D Design: Inspired by Disney's Lilo & Stitch, this collectible coffee mug features a unique character mold. Specially crafted with fans in mind, this sculpted mug is authentically designed and shaped to look like Stitch.
Generous Size: Enjoy a tropical beverage with this 15-ounce mug. The sturdy design is practical for everyday use, featuring an easy-grip handle for both humans and aliens alike. Just don't give Stitch too much coffee.
Premium Construction: Made of high-grade ceramic material, this BPA-free coffee mug is built to withstand Stitch's destructive tendencies. For the best care, hand-wash only. Not suitable for dishwasher or microwave.
Makes A Great Gift: Adopt your very own pet alien with this exclusive Lilo & Stitch 3D mug. However, we can't be held responsible if the Galactic Federation gets involved. You'll need to contact Cobra Bubbles for that.
OHANA MEANS FAMILY

Nobody gets left behind or forgotten with this exclusive Lilo & Stitch 3D mug. Inspired by Disney's popular sci-fi comedy, this collectible drinkware is a great conversation starter for any fan of the animated classic.
This coffee mug also makes a fun display piece, but you'll have to keep a watchful eye on it. You don't want Dr. Jumba Jookiba getting his hands on this officially licensed Disney drinkware. Who knows what experiments he has planned!
DRINK UP YOUR FANDOM

The molded design features a character-authentic sculpt of Stitch, the destructive blue alien dubbed Experiment 626. The durable, BPA-free ceramic design is built for everyday use. We definitely recommend keeping it away from any plasma blasters, though.
Say "Aloha" and take a sip from this 15-ounce coffee mug. You can enjoy all of your Earthly beverages in style, including a full cup of coffee — Stitch's personal favorite.
CARE INSTRUCTIONS
Hand-wash only
Not dishwasher safe
Microwave safe