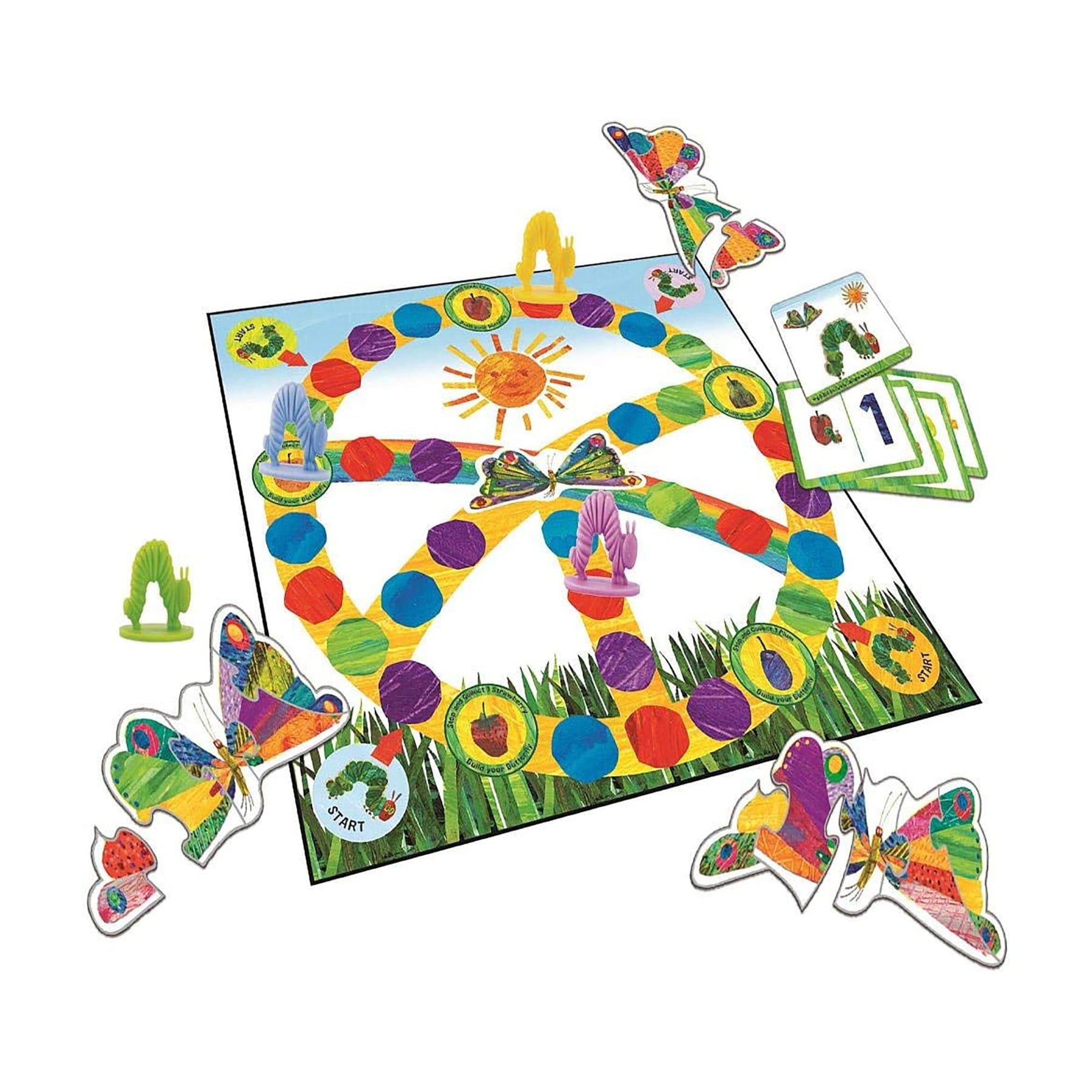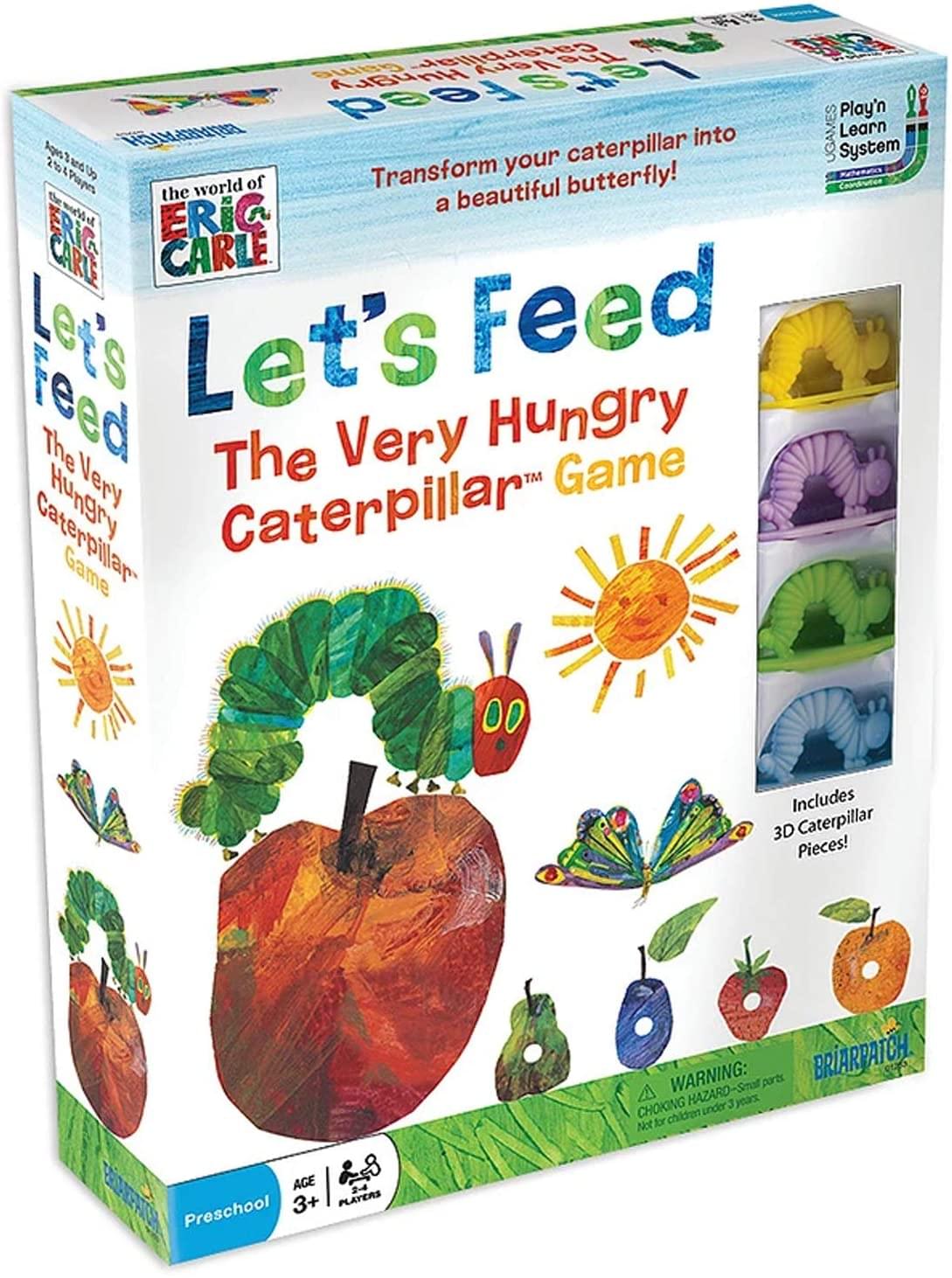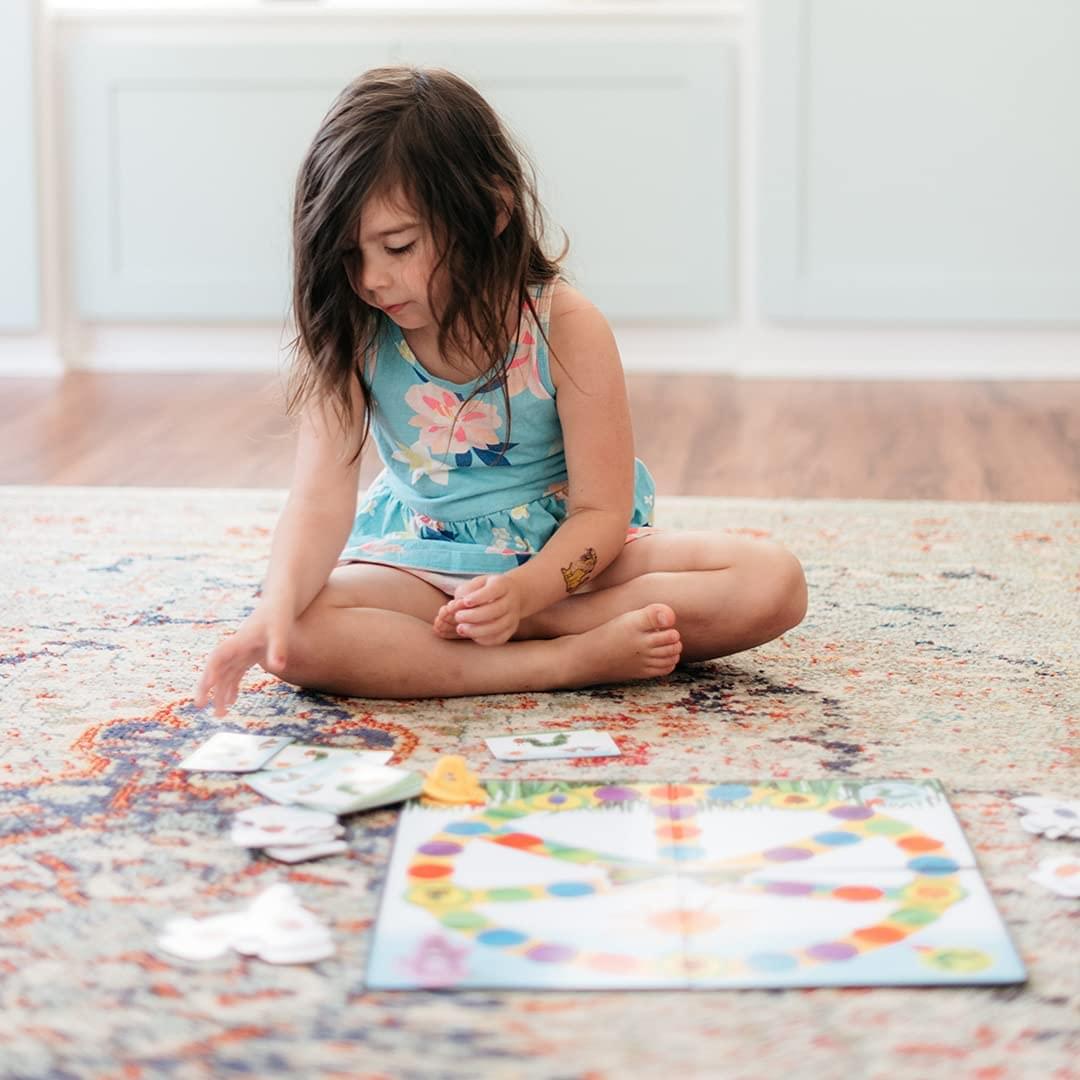 Lets Feed the Very Hungry Caterpillar Game | 2-4 Players
EDUCATIONAL & FUN: Fun, colorful and educational board game starring Eric Carle's renowned storybook characters.
EASY TO PLAY: A fun game of counting, collecting and puzzle building. Collect puzzle pieces to transform your caterpillar into a unique, beautiful butterfly.
EARLY LEARNING: Encourages decision making and aids the development of fine motor skills.
The very hungry caterpillar is having an anniversary, and it's a big one! Celebrate the beloved book's 50th anniversary with the let's feed the very hungry caterpillar game. Children move colorful, 3D sculpted caterpillars from fruit to fruit, collecting a unique butterfly puzzle piece Each time they stop to "eat." the first player to collect all five puzzle pieces and build a beautiful butterfly wins the game! Children practice decision-making by moving any direction on the board. They mix and match beautiful butterfly illustrations to create a different work of art Every game. No reading required.
Read All About It on Our Blog
Trending Geek