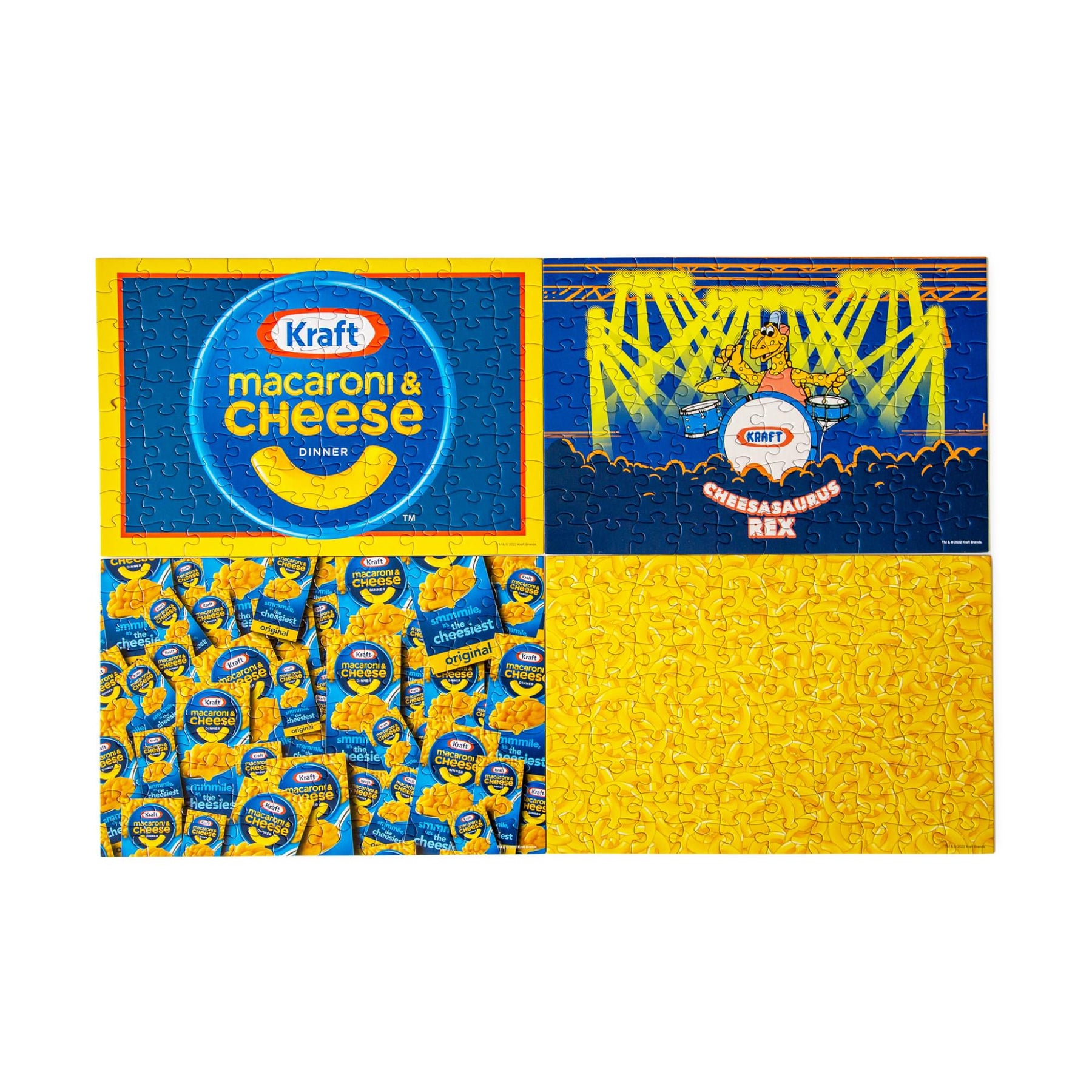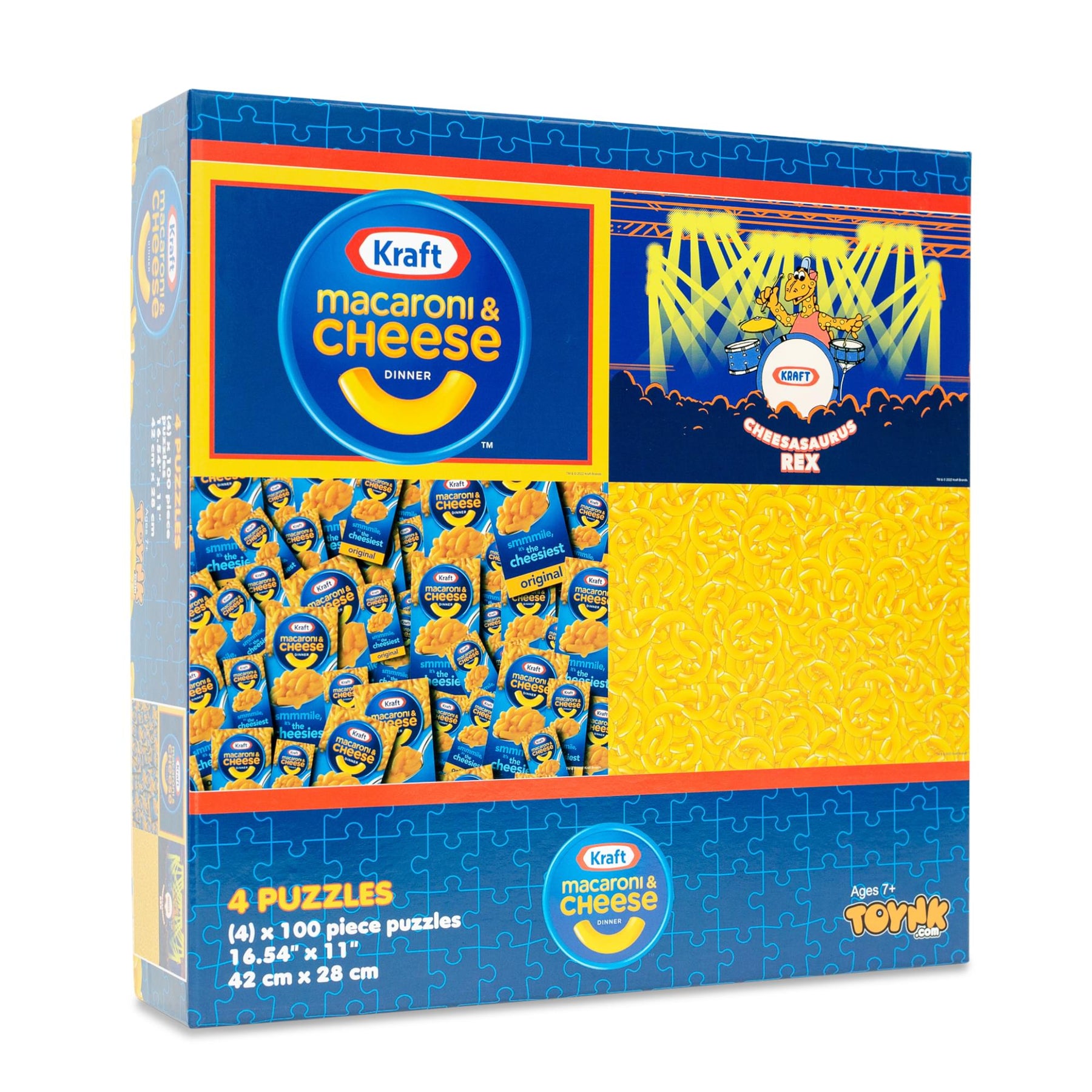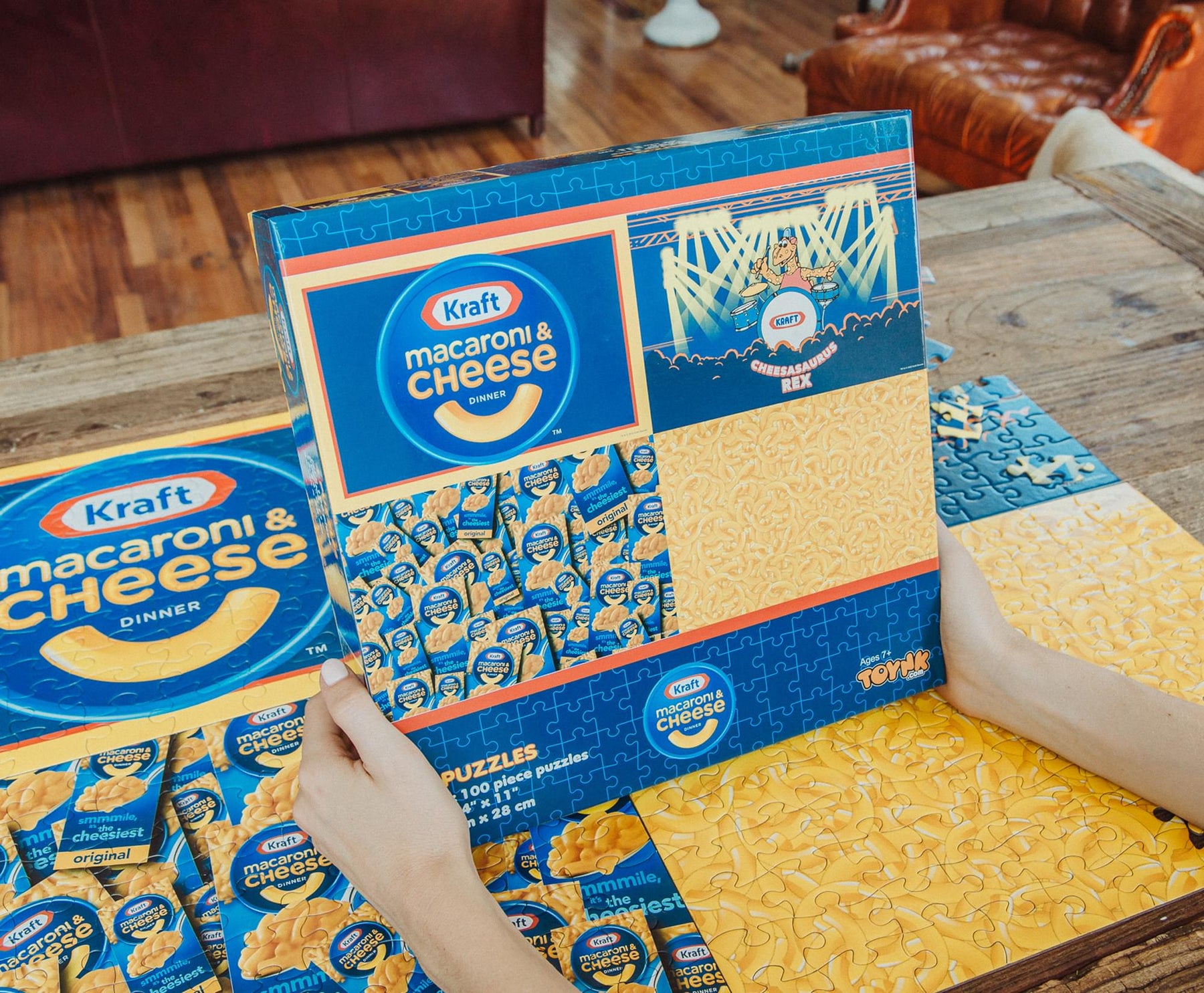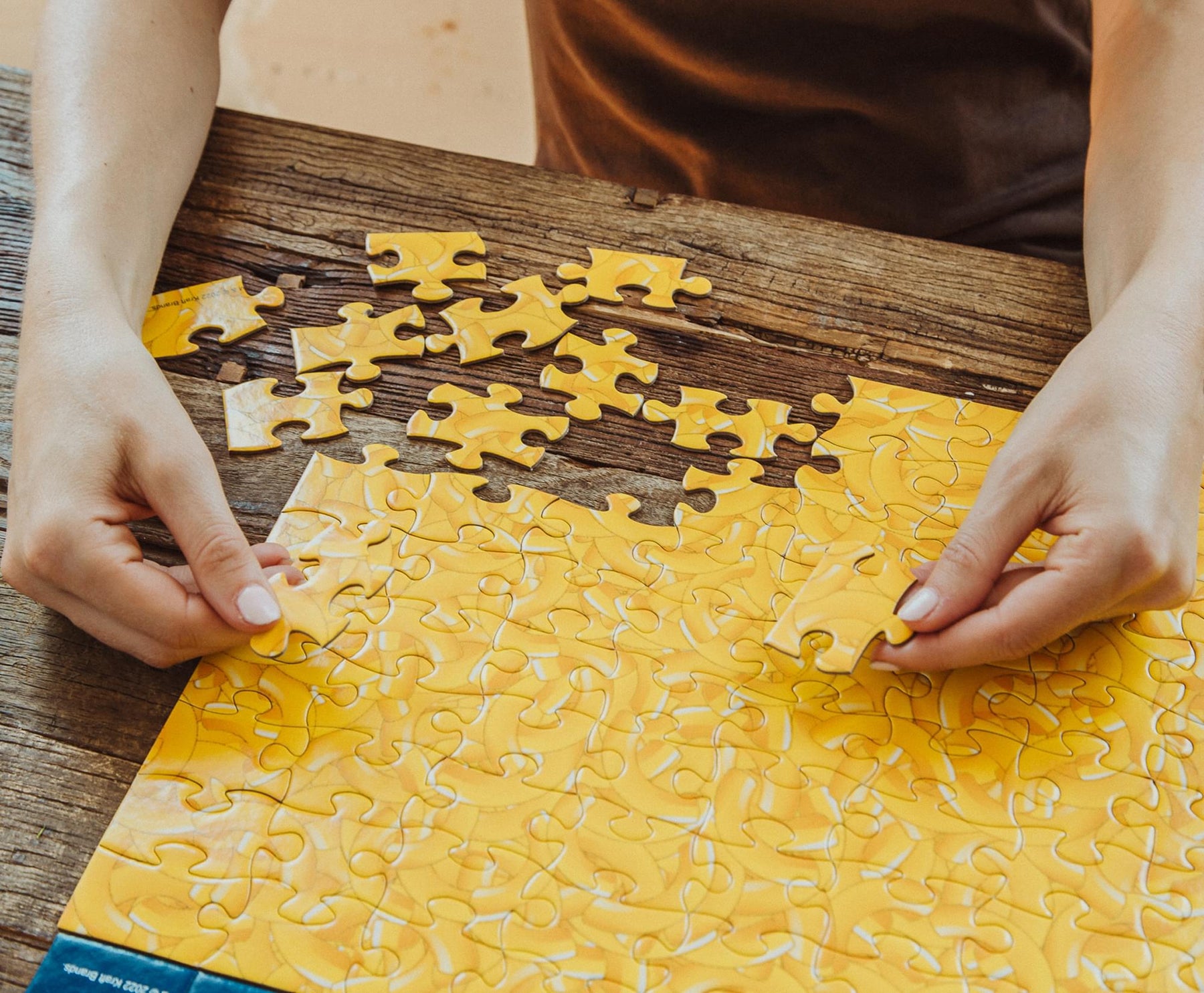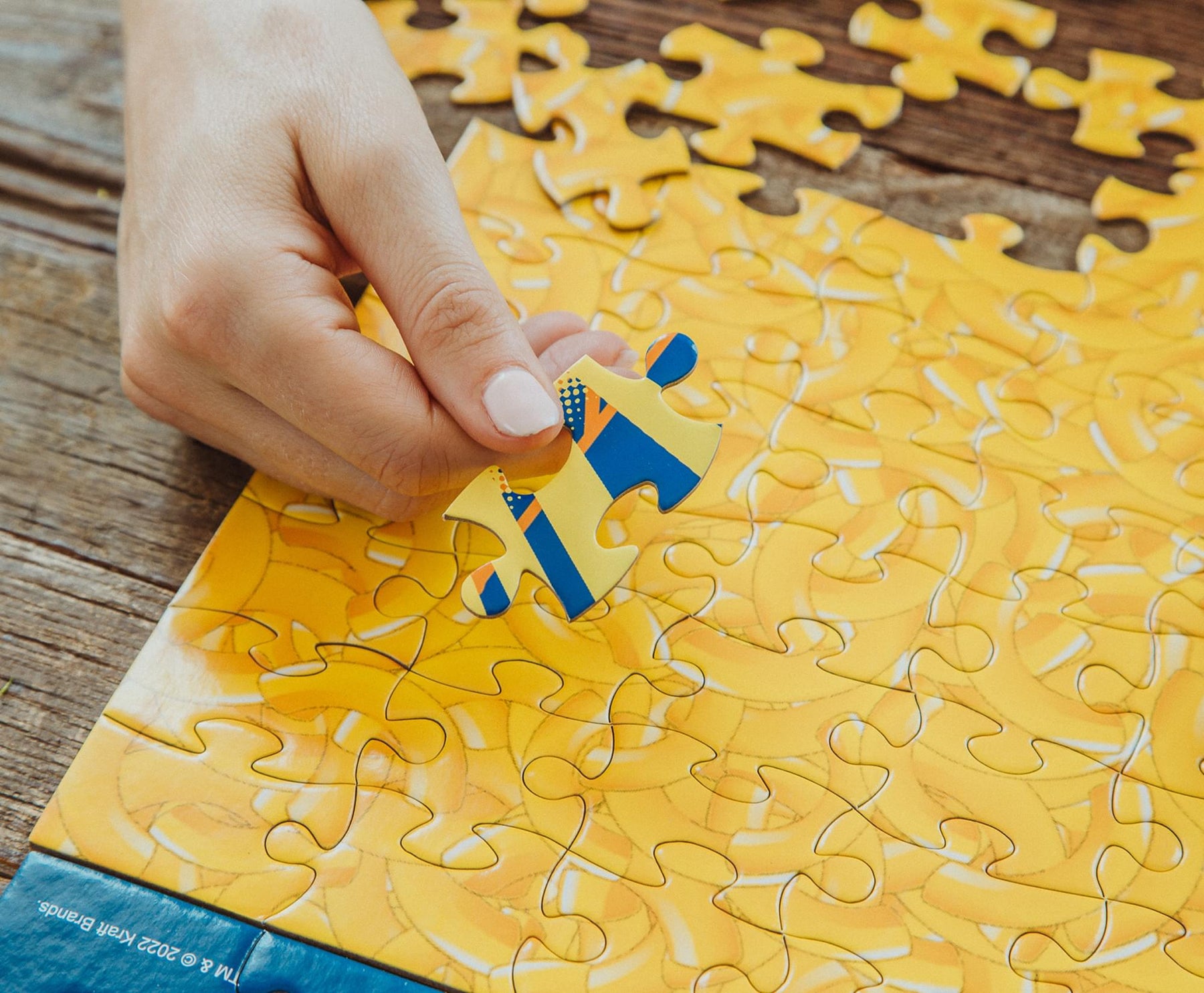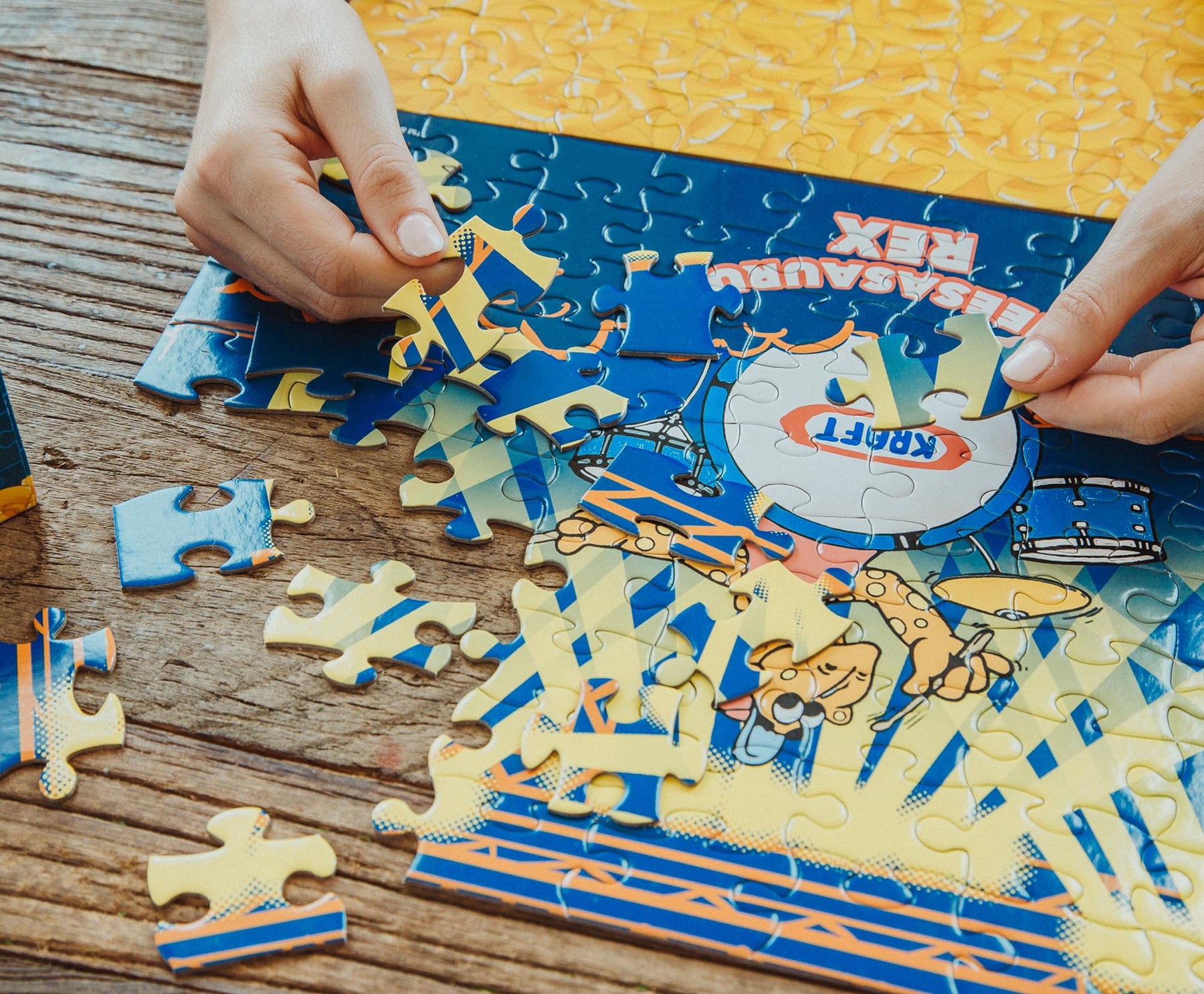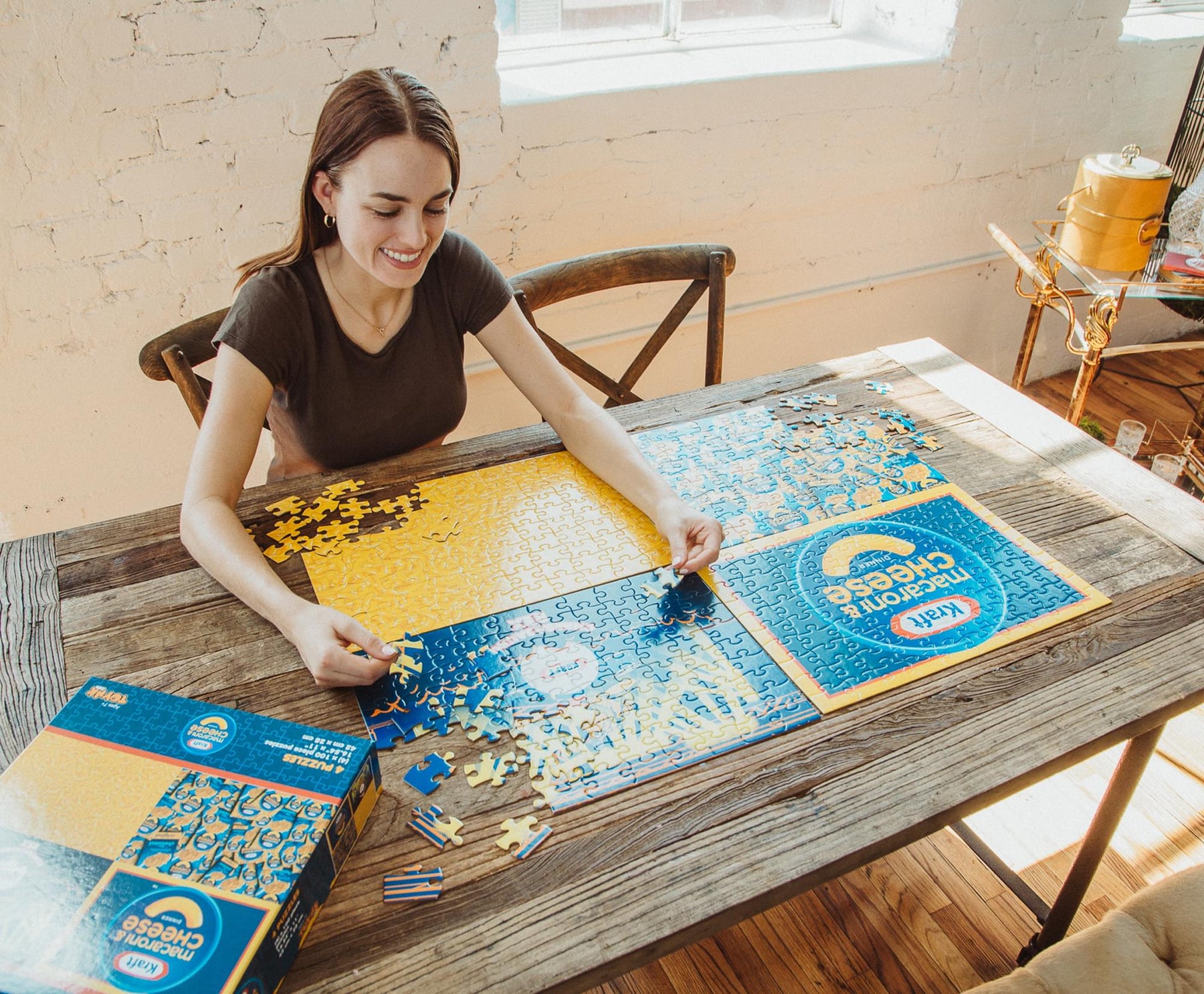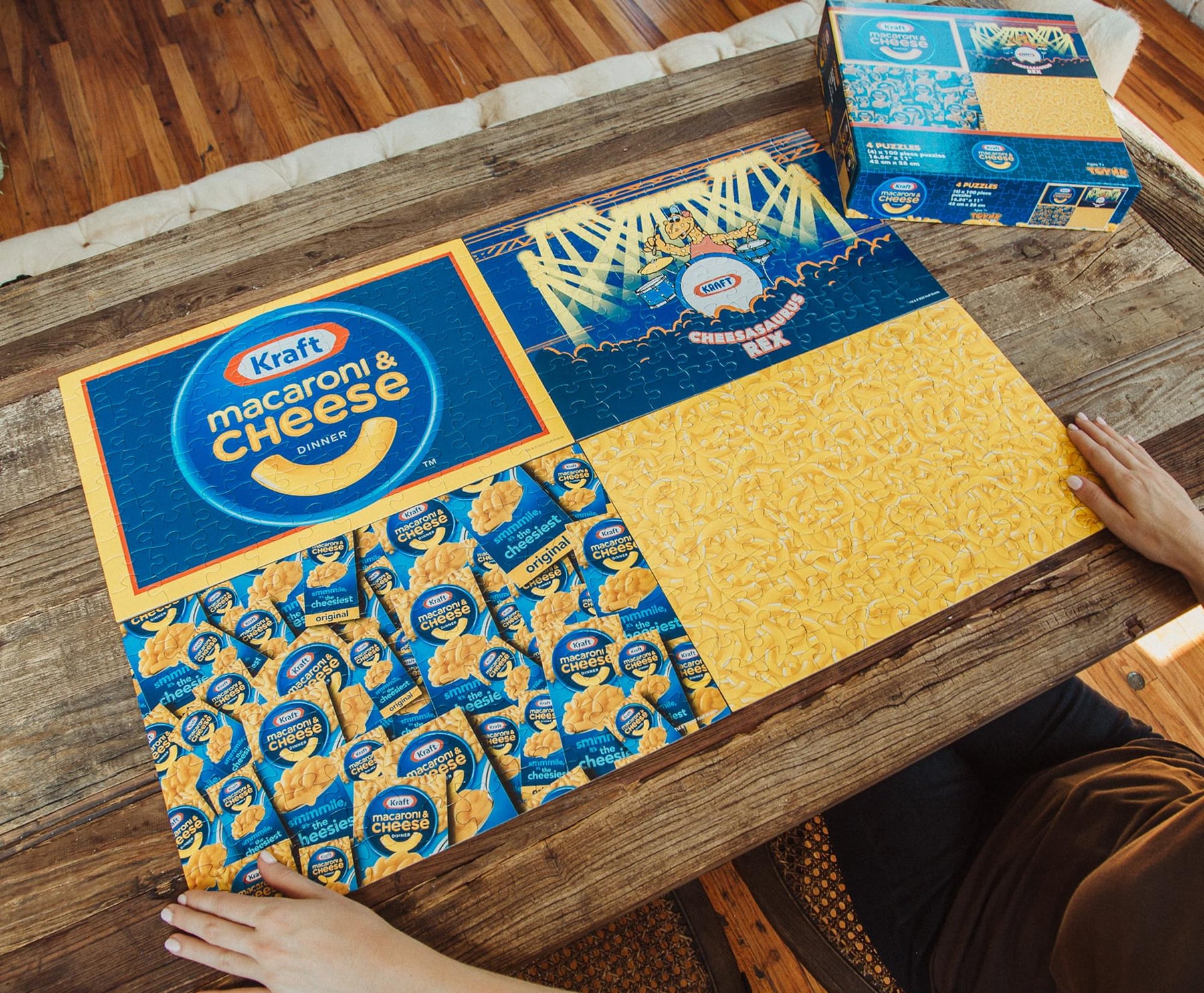 Kraft Macaroni and Cheese 100-Piece Jigsaw Puzzle 4-Pack | Toynk Exclusive
IT'S THE CHEESIEST: A puzzling challenge so good you can almost taste it. Enjoy a savory treat as you assemble this set of exclusive Kraft Macaroni and Cheese jigsaw puzzles. If it's in the Blue Box, you know it's the best.
100-PIECE PUZZLES TO TEST YOUR SKILL: Improve your problem-solving abilities with this intricately detailed puzzle set that brings hours of fun. Pieces are secured inside bags and packaged in full-color boxes with reference images for solving.
SOLVE THE CHALLENGE: Sturdy design features easy-fit jigsaw pieces that snap together seamlessly for quick assembly. The precision cut ensures a tight, interlocking heirloom-quality puzzle made of 100% recycled puzzle board materials.
FINISH AND FRAME IT: Makes a perfect room decoration to show off your efforts in building hunger inducing pictures. Frame them and hang on your wall, or set them at the dinner table. Each completed jigsaw puzzle measures 17 x 11 inches.
OFFICIAL KRAFT COLLECTIBLE: Feel free to get a little cheesy while assembling these officially licensed Kraft jigsaw puzzles featuring your favorite dinner treat. These exciting, all-ages challenges are a fun-filled activity for any occasion.
MAKE SOMETHING AMAZING
Treat yourself to something tasty with this exclusive Kraft jigsaw puzzle set that is truly enticing.
You'll assemble the pieces to uncover four different puzzles, each showing a different aspect of Kraft Macaroni and Cheese. Whether you are interested in a image filled wall-to-wall with noodles, the classic Kraft logo, or an appearance by Cheesasaurus Rex, these puzzles have you covered.
The crisp designs are printed from high-resolution images that appeal to your noodle-fueled cravings. Each piece reveals another part of the delicious meal, with the cheesy noodles adding a fun level of complexity to these assorted puzzling challenges.
FOR GROWING BODIES AND SMILING FACES
Get a little "piece of mind" with this leisurely activity that can be completed at your own pace. The thick, interlocking jigsaw pieces snap into place for a seamless fit. The puzzle set provides an entertaining alternative for when you want to unplug, deepen connections with quality family time, or get the kids away from their usual toys and games.
Indulge your mind and your taste buds with this officially licensed Kraft Macaroni and Cheese 100-Piece Jigsaw Puzzle 4-Pack.
Read All About It on Our Blog
Trending Geek