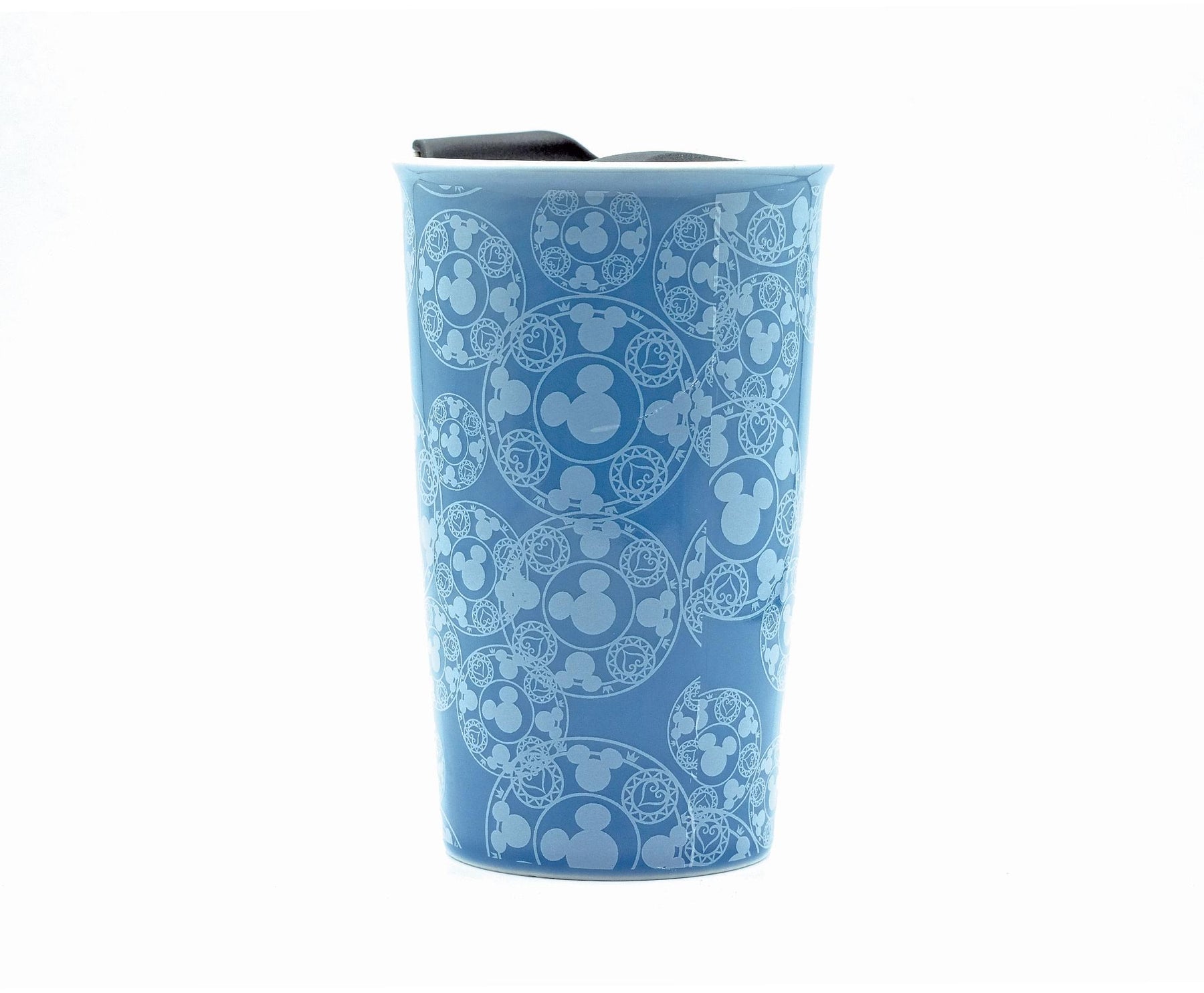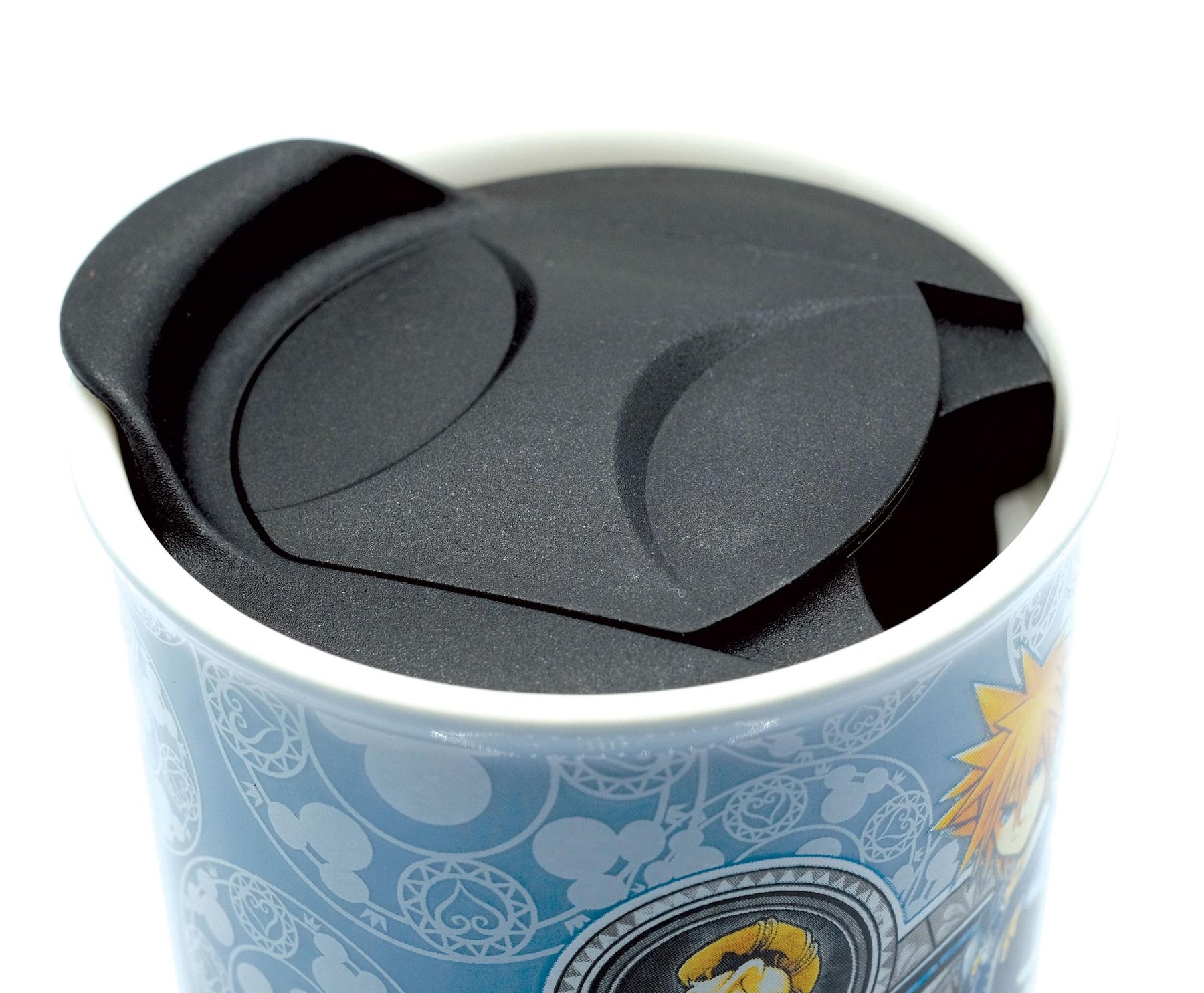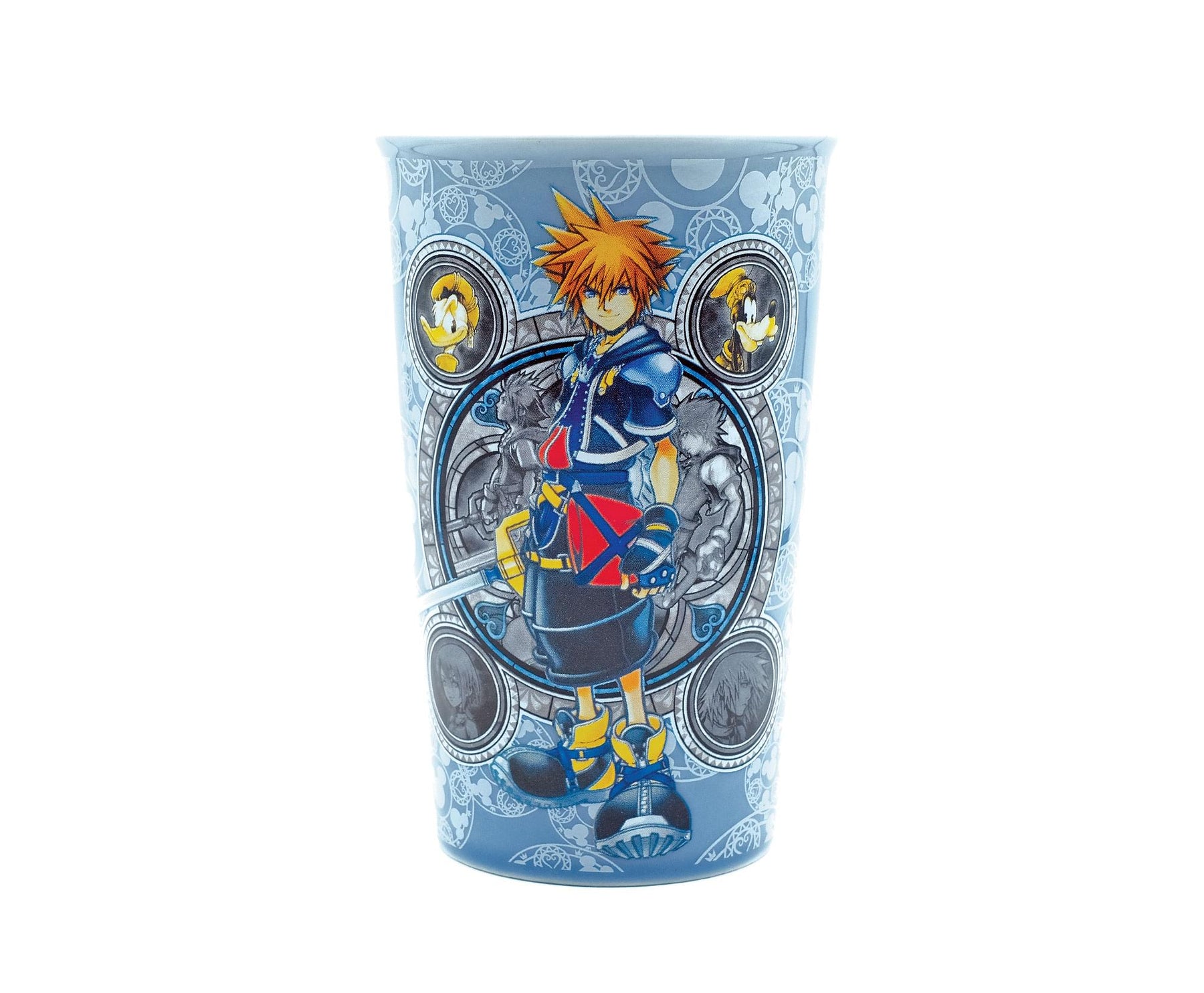 Kingdom Hearts Guiding Key Ceramic Travel Mug with Lid | Holds 10 Ounces
SHOW ME YOUR HEART: Join Sora, along with Donald Duck and Goofy, on his quest through the kingdoms on this travel mug featuring the main cast of the award-winning RPG adventure Kingdom Hearts 3. It's the key to a great cup of coffee.
SIMPLE AND CLEAN: You'll spot our hero Sora front and center, now all grown up, on this ceramic mug inspired by the popular game. In the circles around him, you'll not only find Donald and Goofy, but Kairi and Riku as well.
BETTER THAN A MEGA-POTION: Battling through Heartless can be thirsty work. Keep your drinks clean and cool in this compact travel cup with a leak-resistant lid. Holds up to 10 ounces of refreshments for bringing along on your journey.
LIGHTWEIGHT AND SECURE: This compact travel cup has a splash-proof plastic lid. Ensures a tight fit to keep your coffee from spilling while you're on the move. Easy to maintain, it's safe for both microwave and top-rack dishwasher.
OFFICIAL KINGDOM HEARTS COLLECTIBLE: Use your Keyblade to unlock the secret of having hot coffee with you no matter where you go. Explore countless realms with this officially licensed travel mug inspired by the adventure of Kingdom Hearts.
DRINKWARE FOR FANS FROM ANY KINGDOM
Prepare to defeat the final form of your thirst with this travel mug featuring the heroes of Kingdom Hearts.
Sora couldn't have gotten anywhere without his friends. First spending many happy days on the beach with Kairi and Riku. And then traveling through countless realms on wild adventures with Donald and Goofy. And they're all celebrated here on this ceramic coffee cup in startling color. On the background, you'll see recurring images from the court of the King, one with a very familiar profile.
TIME TO LEVEL UP
Treat this cool cup as if it's made of Orichalcum. Ten ounces of your favorite elixir await as you venture through the realms (or around the comfort of your home) with this titanic trio to keep you company.
Courage is the key with this officially licensed collectible from Kingdom Hearts.
CARE INSTRUCTIONS
Easy care
Top-rack dishwasher safe
Microwave safe