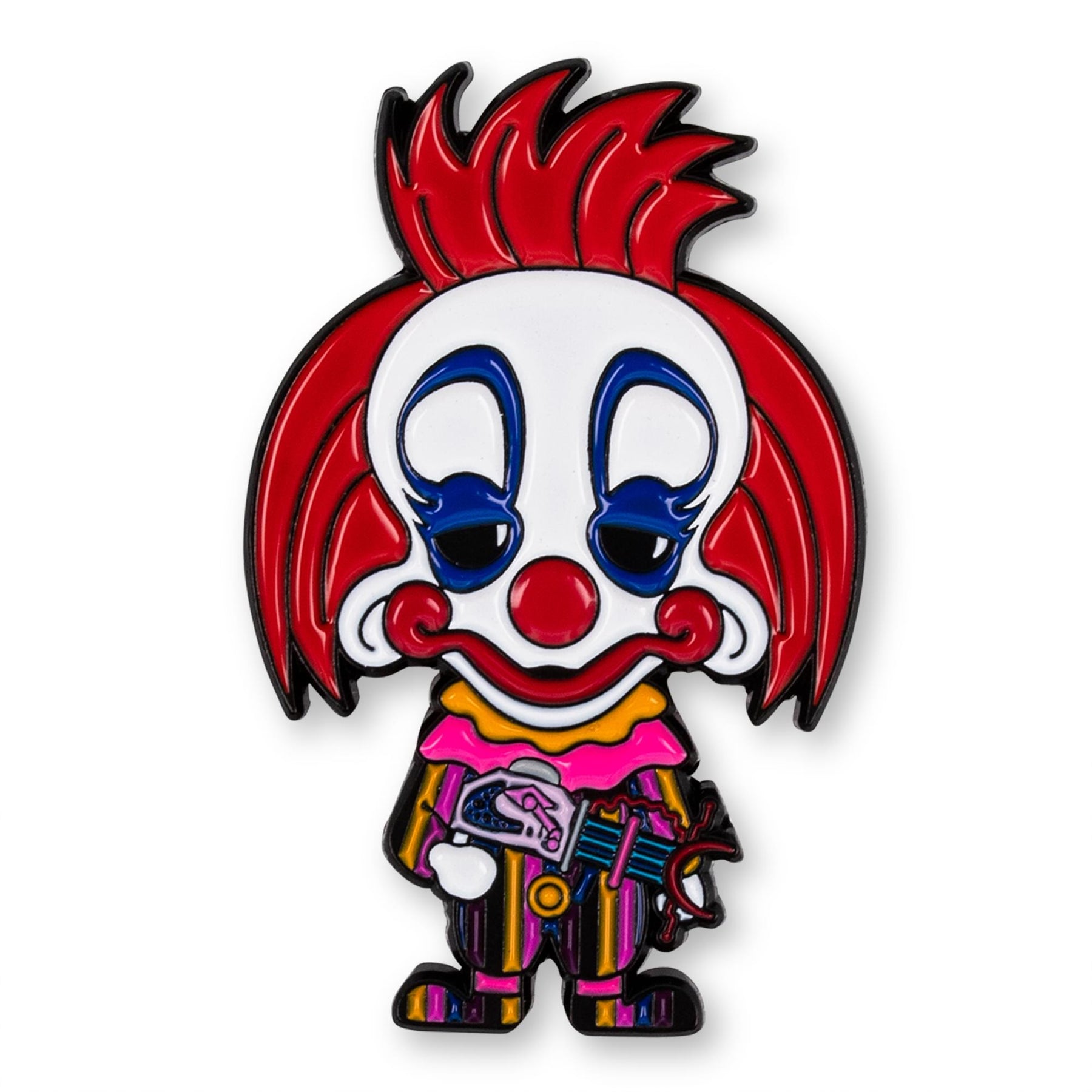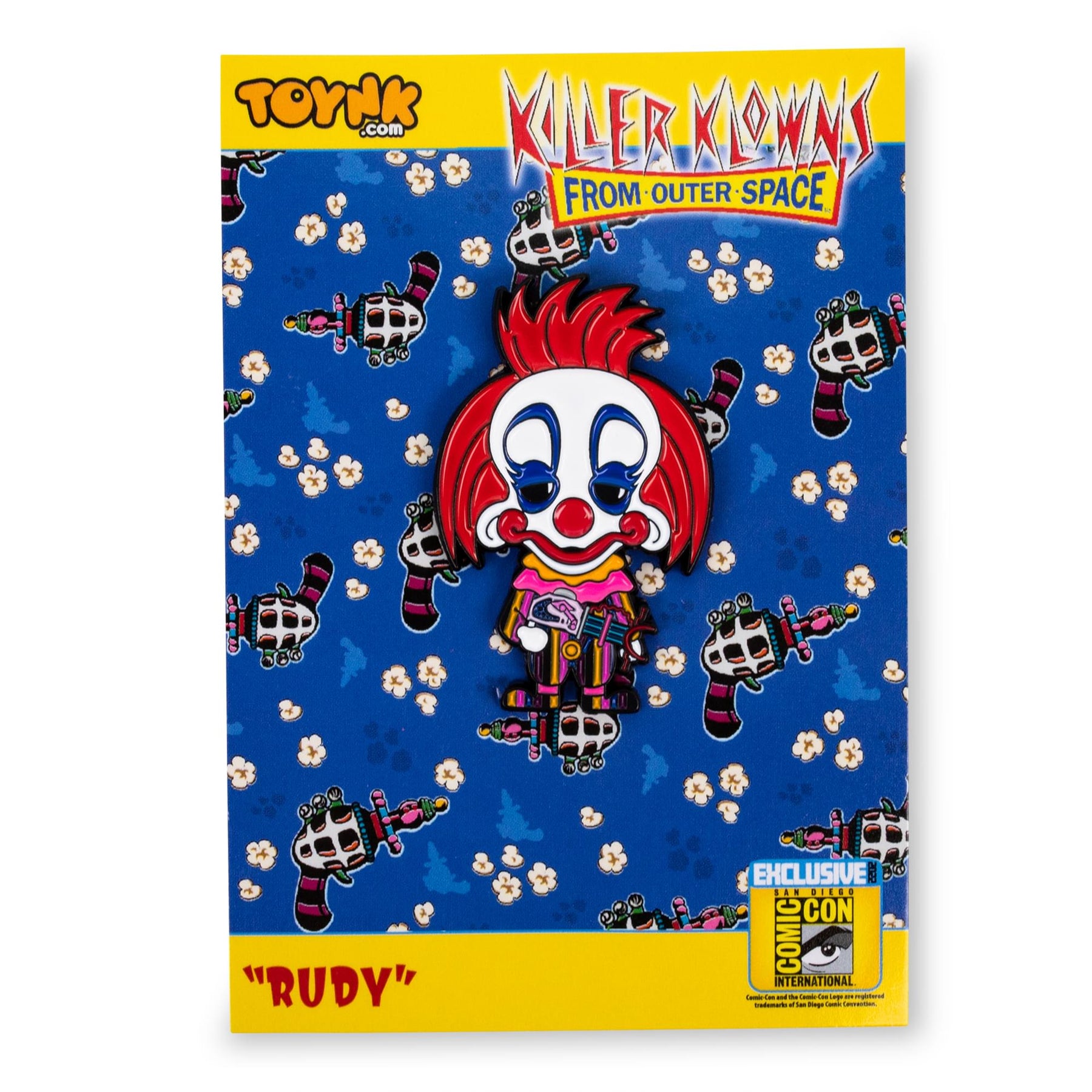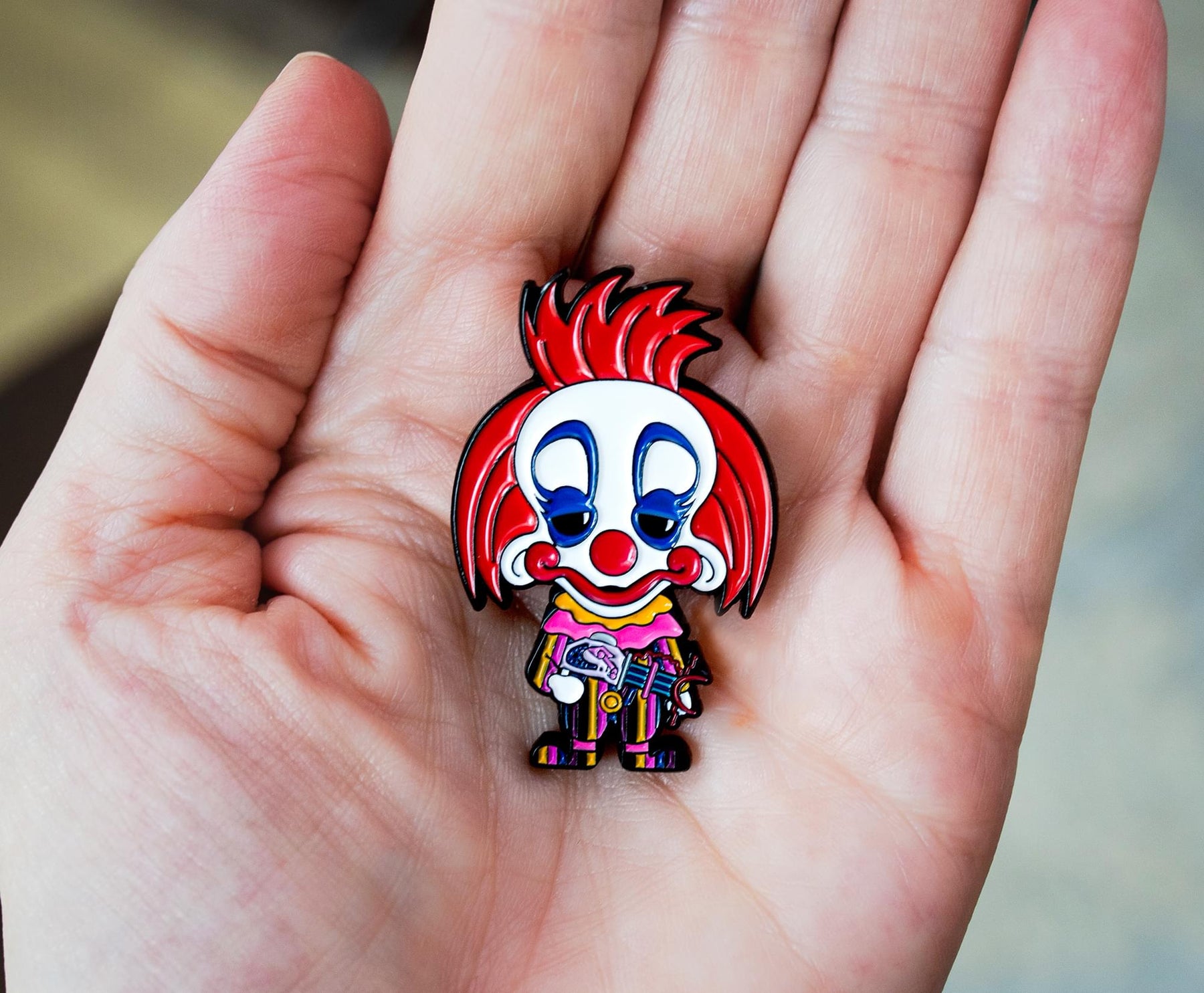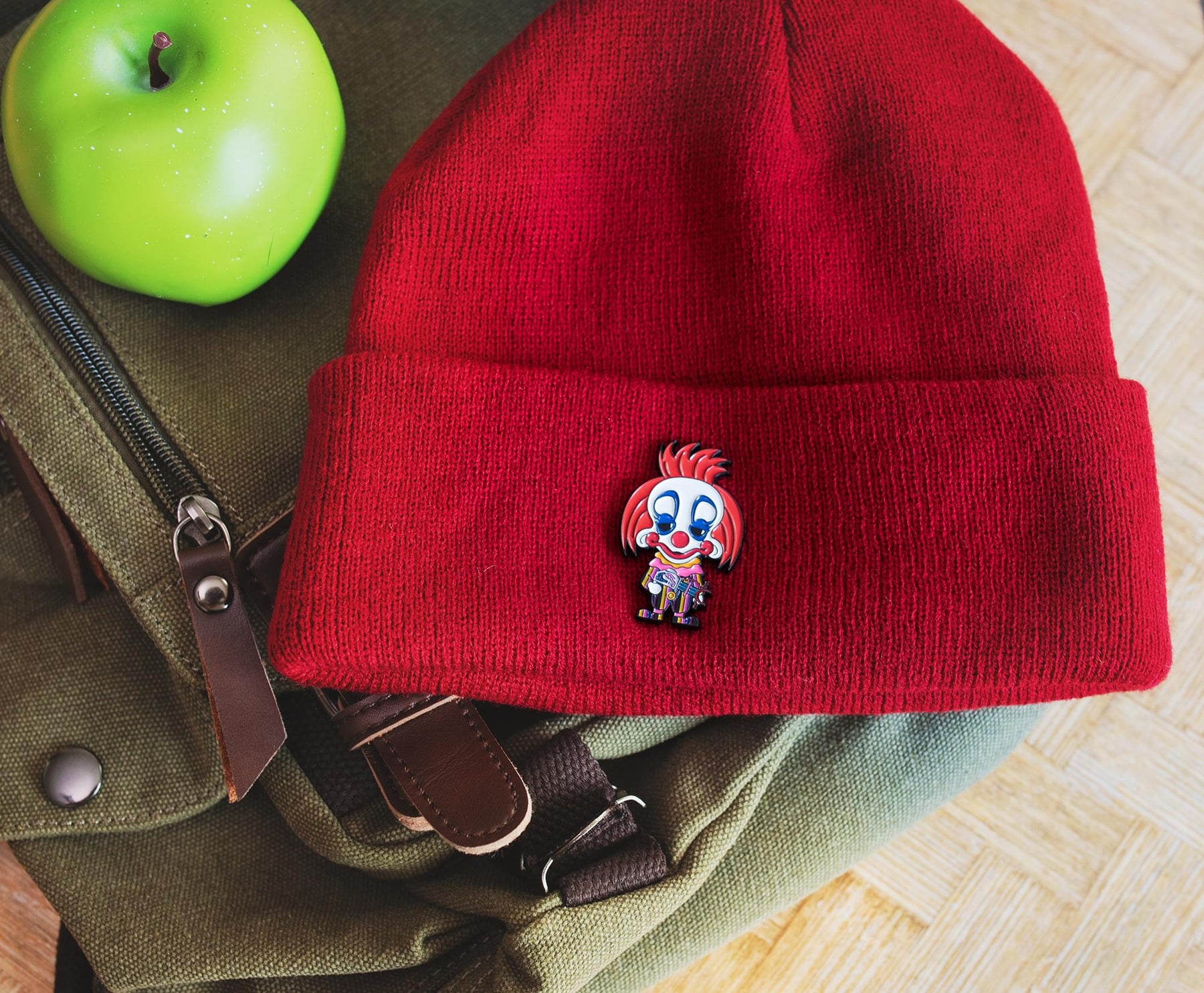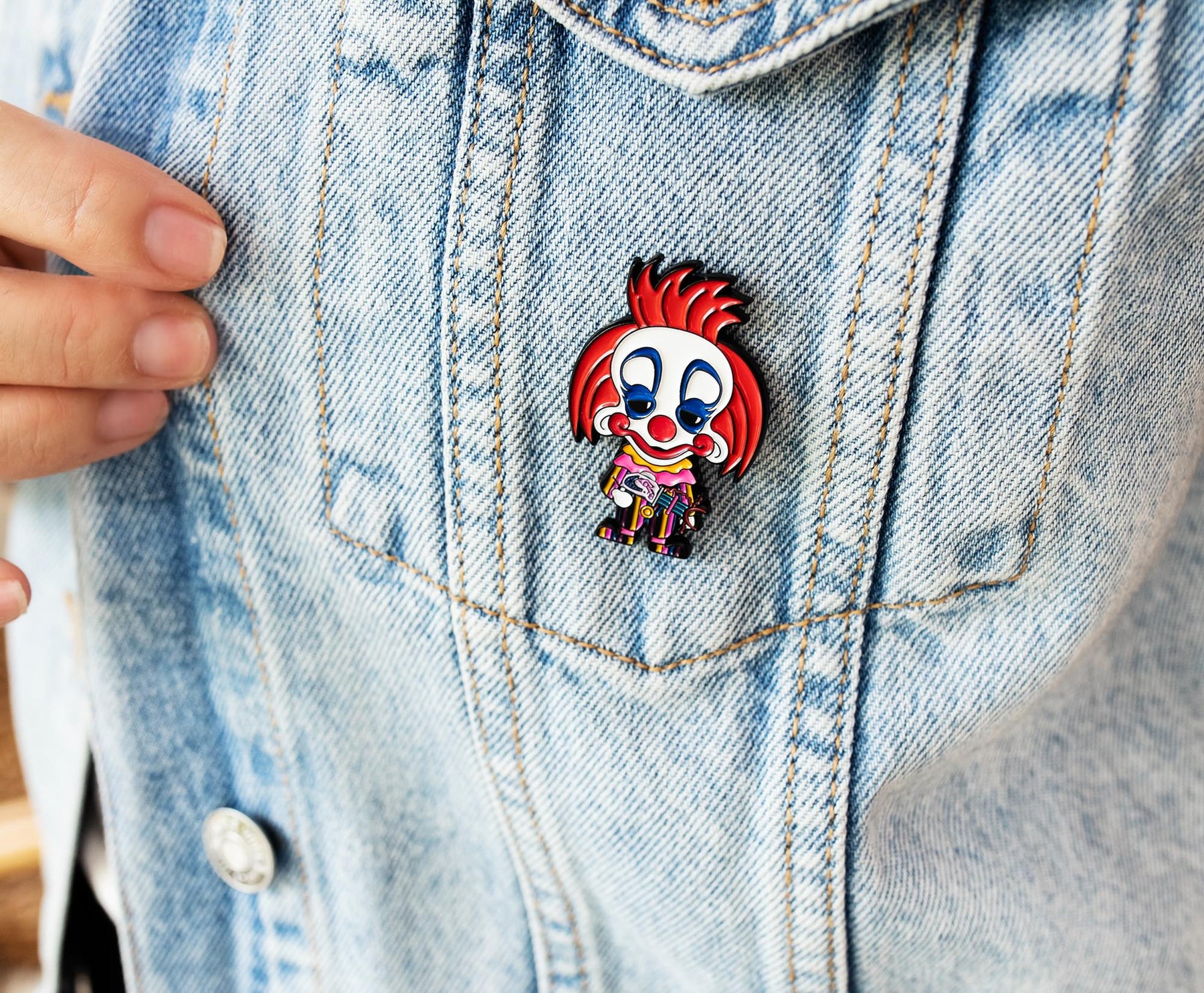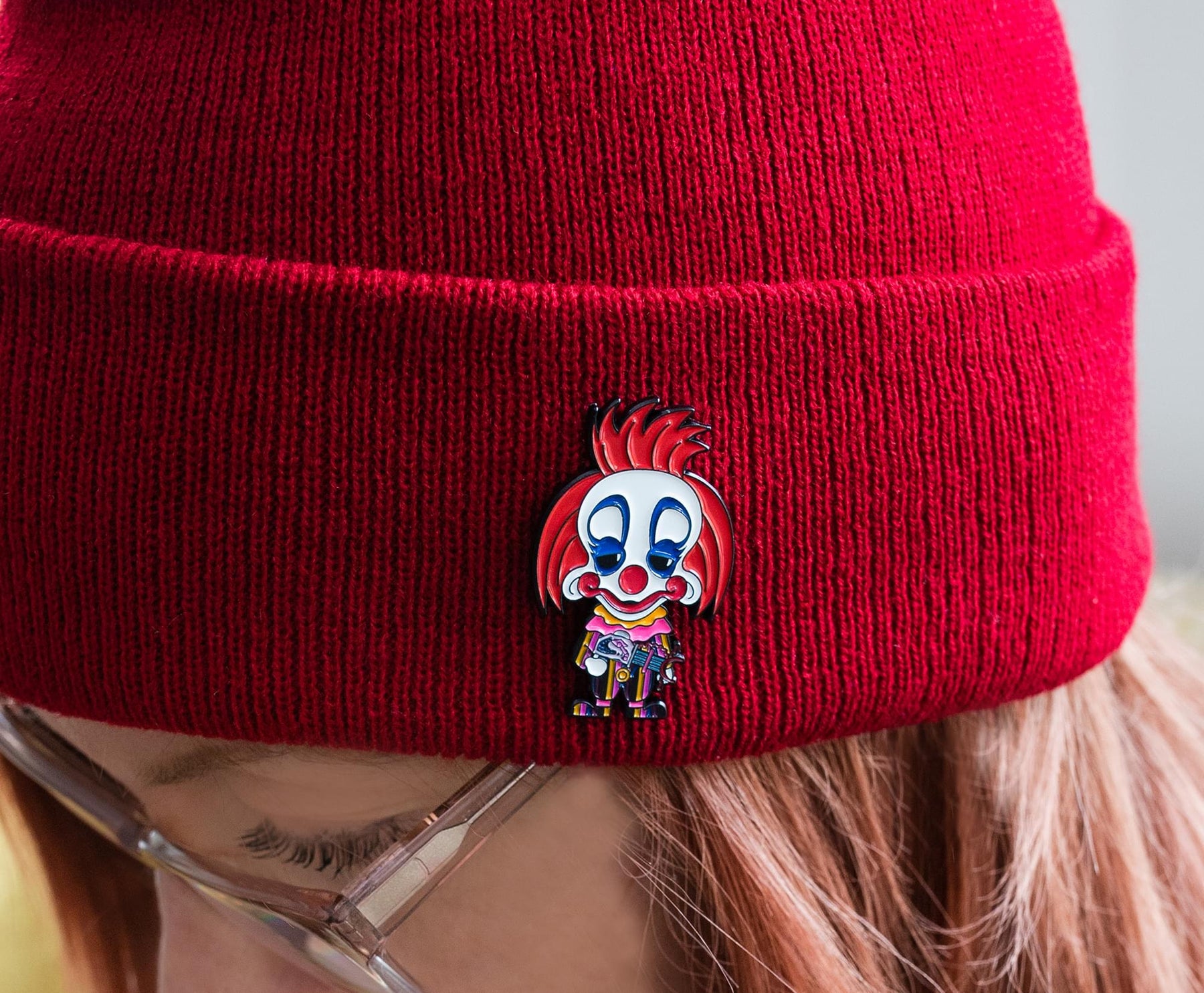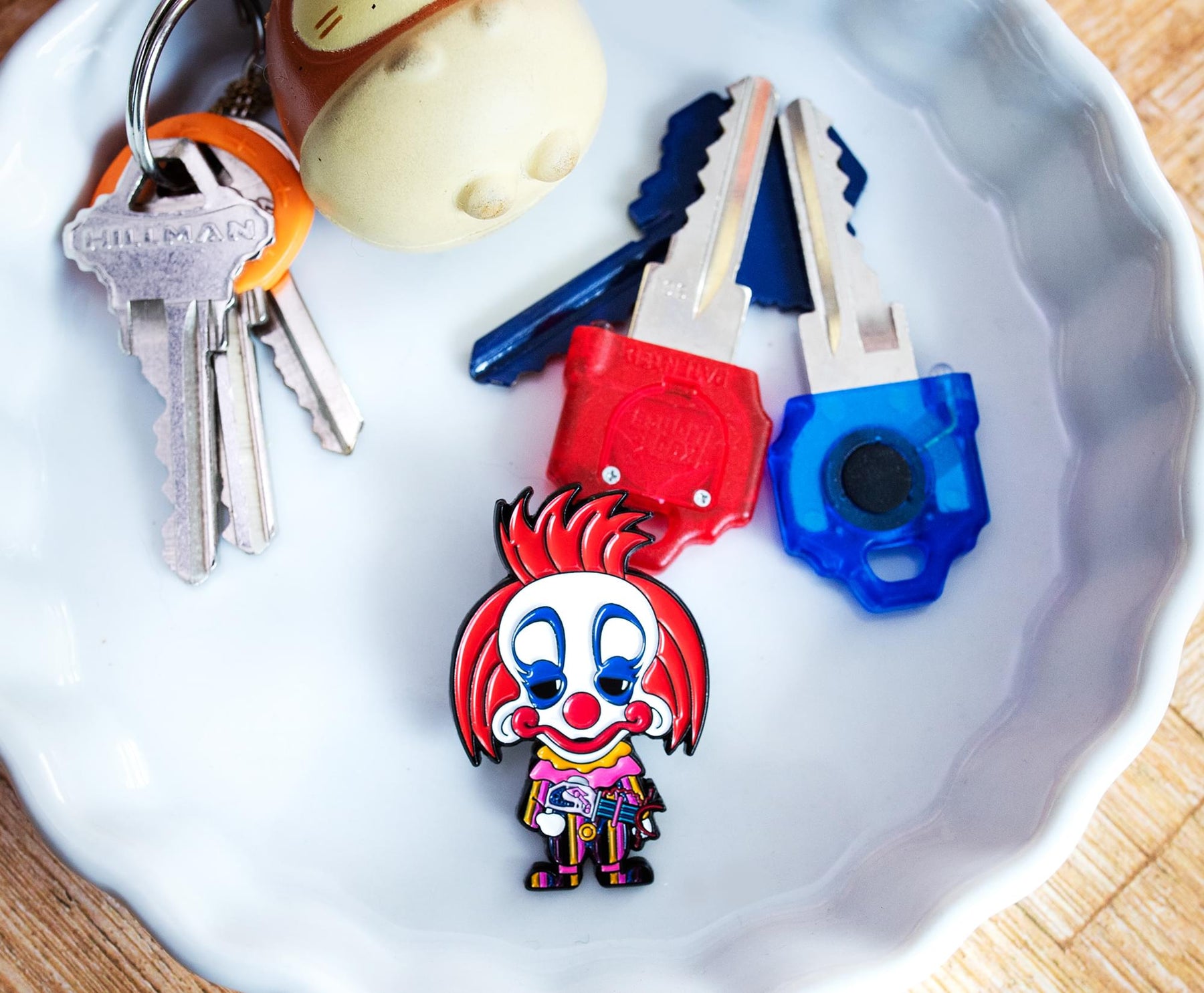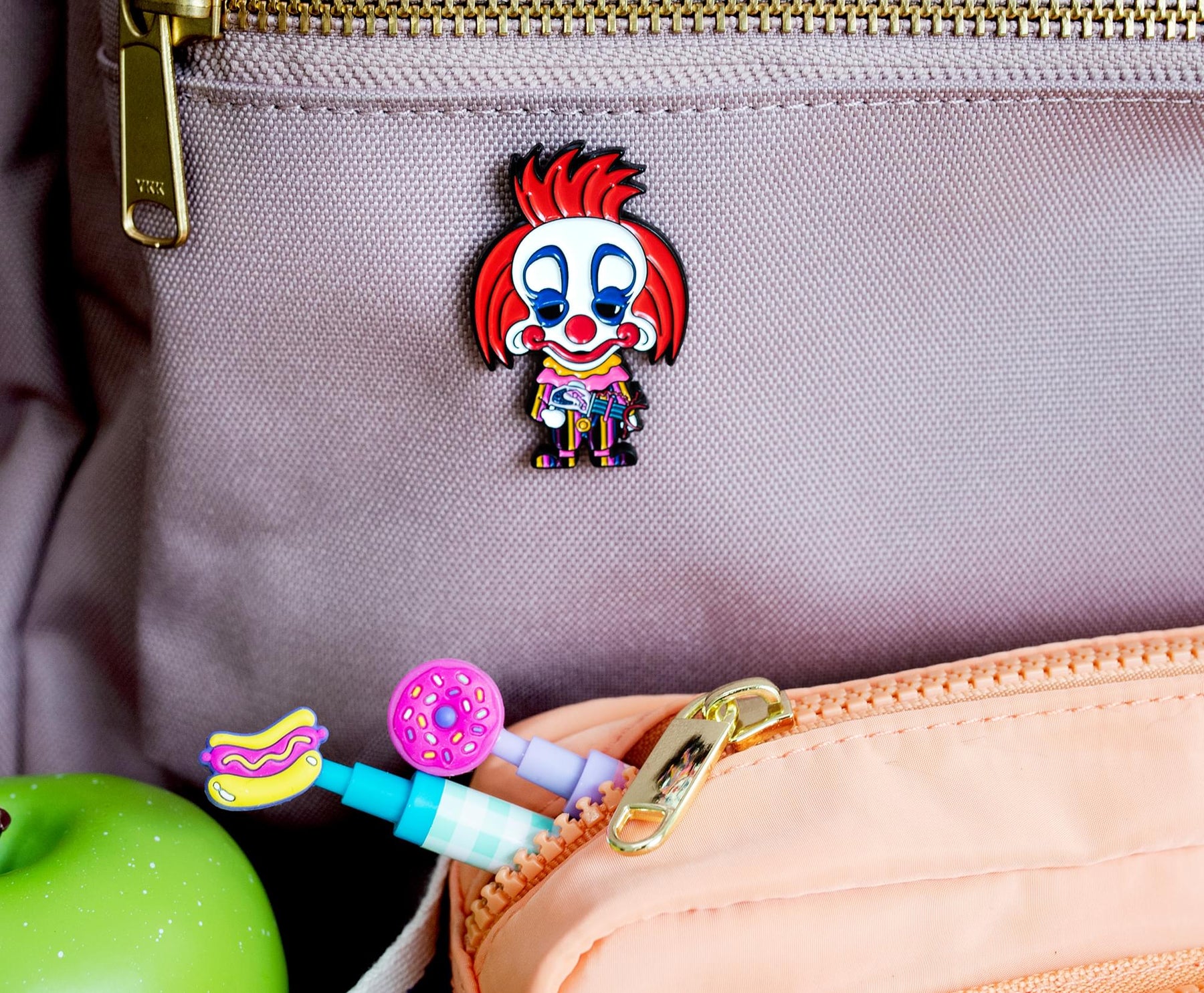 Killer Klowns from Outer Space Rudy Chibi Enamel Pin | SDCC 2022 Exclusive
UNEXPECTED VISITORS: Clown around with this exclusive collector's pin inspired by Killer Klowns from Outer Space. This enamel pin that pays homage to the horror cult classic is limited edition of 1,005 pieces.
IN SPACE NO ONE CAN EAT ICE CREAM: Killer Klowns are bringing the circus to town with this cosmic enamel pin. The chibi-fied design features the alien Rudy holding onto his signature Popcorn Bazooka.
CRAZY GOOD QUALITY: Collector's pin features a base metal design with detailed enamel inlay. Perfect for display or trade, this enamel pin comes with a secure backing for easy attachment and accessorizing.
A LIMITED EDITION MUST-HAVE: All the way from Crescent Cove comes this Killer Klown enamel pin featuring Rudy. This collector's pin is neatly presented on a branded cardboard backer for displaying.
OFFICIAL KILLER KLOWNS COLLECTIBLE: Cause some mayhem with this officially licensed Killer Klowns from Outer Space enamel pin. This SDCC 2022 Exclusive is perfect for your jacket, bag, or corkboard.
WE'RE NOT CLOWNING AROUND
This exclusive Killer Klowns from Outer Space collector's pin is no laughing matter.
Rudy is here to invade Earth, and he's bringing a whole extraterrestrial circus with him. The sadistic alien resembling a blood-sucking clown takes chibi form in this colorful enamel pin. Rudy is featured wielding a Popcorn Bazooka, his signature weapon of choice that he uses to attack the unsuspecting couple, Mike and Debbie.
EXCLUSIVE COLLECTOR'S PIN FIT FOR ANY KLOWN
It's a little horror, a little comedy, and a whole lotta clowns. Join the Klown Army invasion with this enamel pin displayed on your everyday attire that will make a circus out of any look. (Just make sure nothing grows into Klown Offspring.)
Things are sure to get crazy with this officially licensed Killer Klowns from Outer Space collectible. This San Diego Comic-Con 2022 Exclusive is limited edition of only 1,005 pieces.