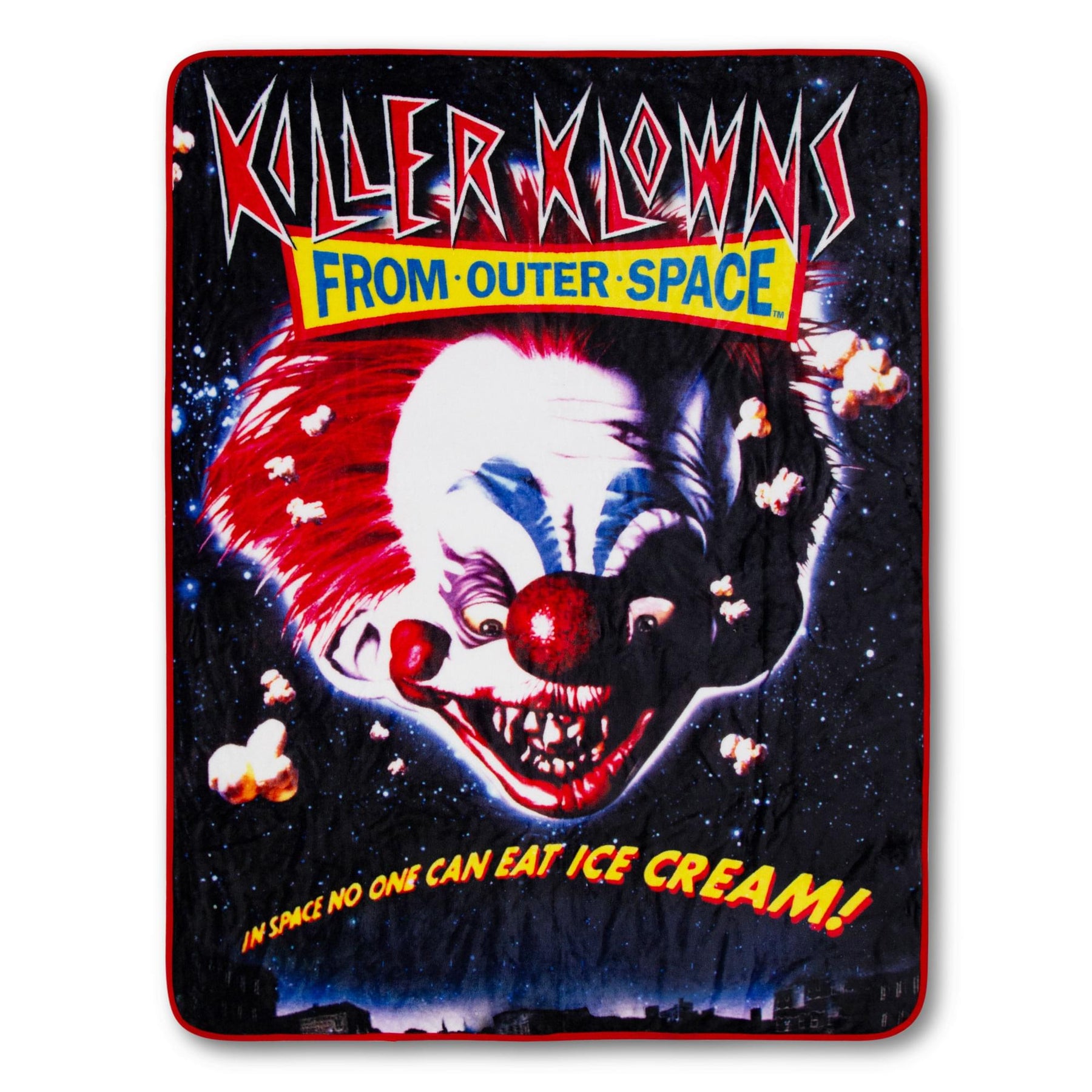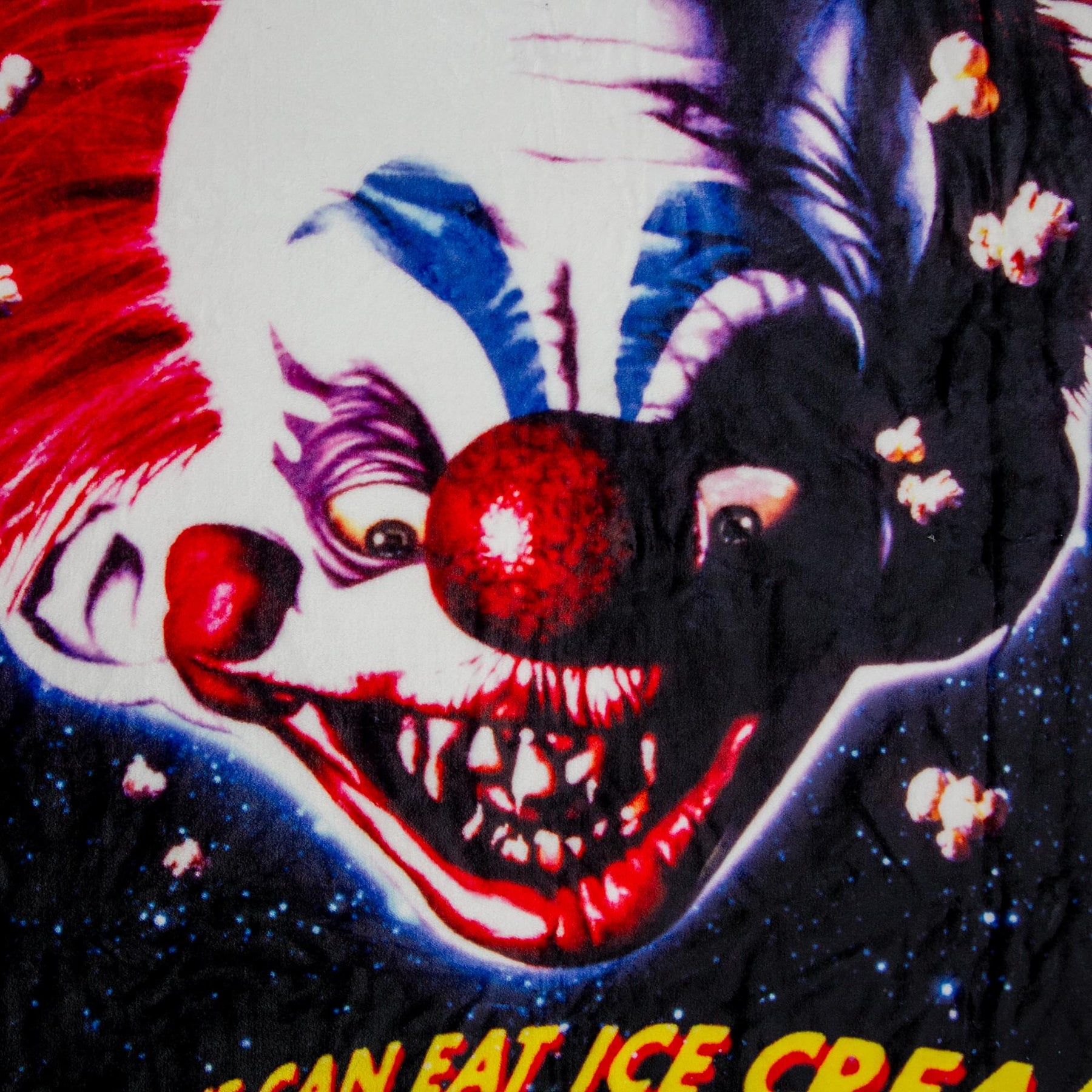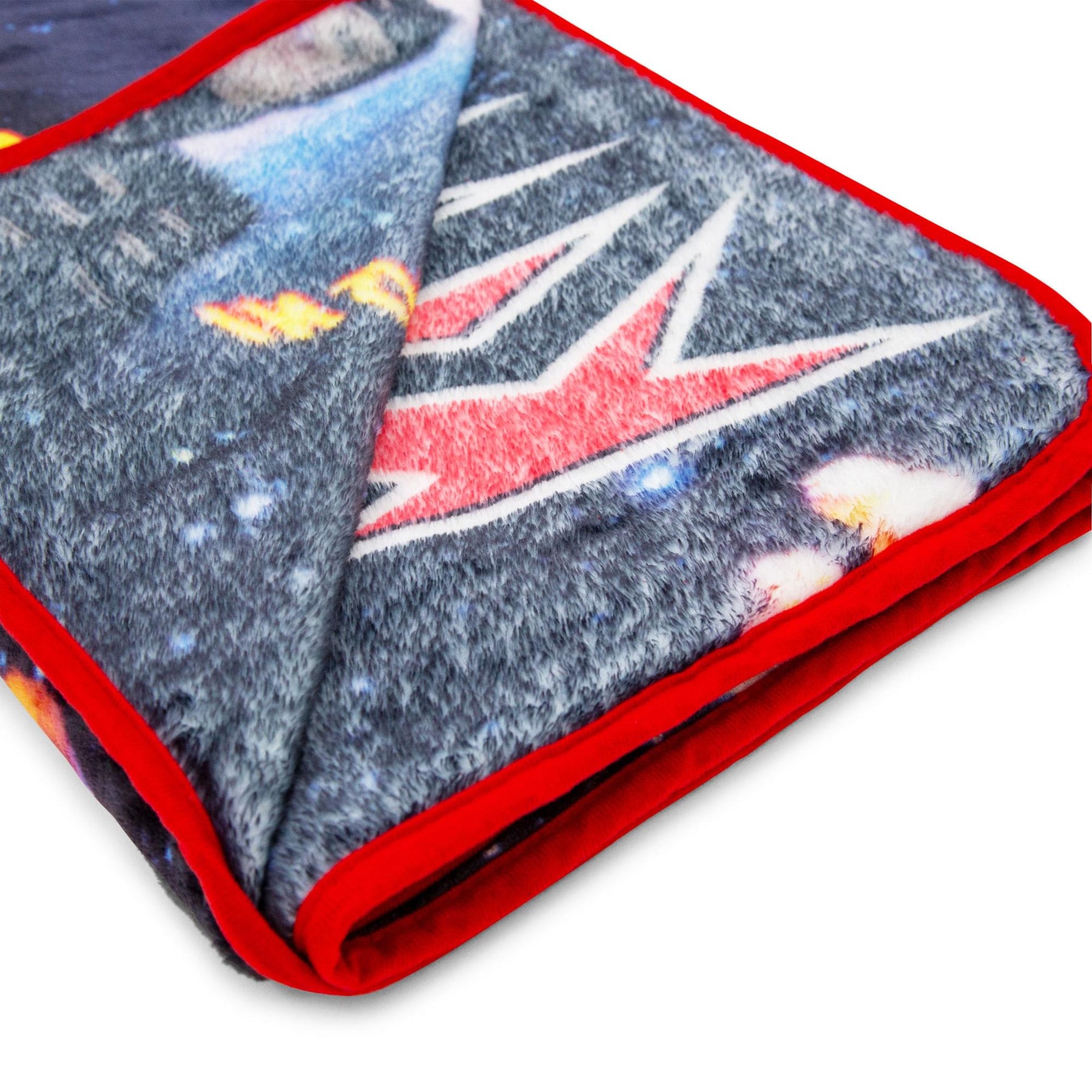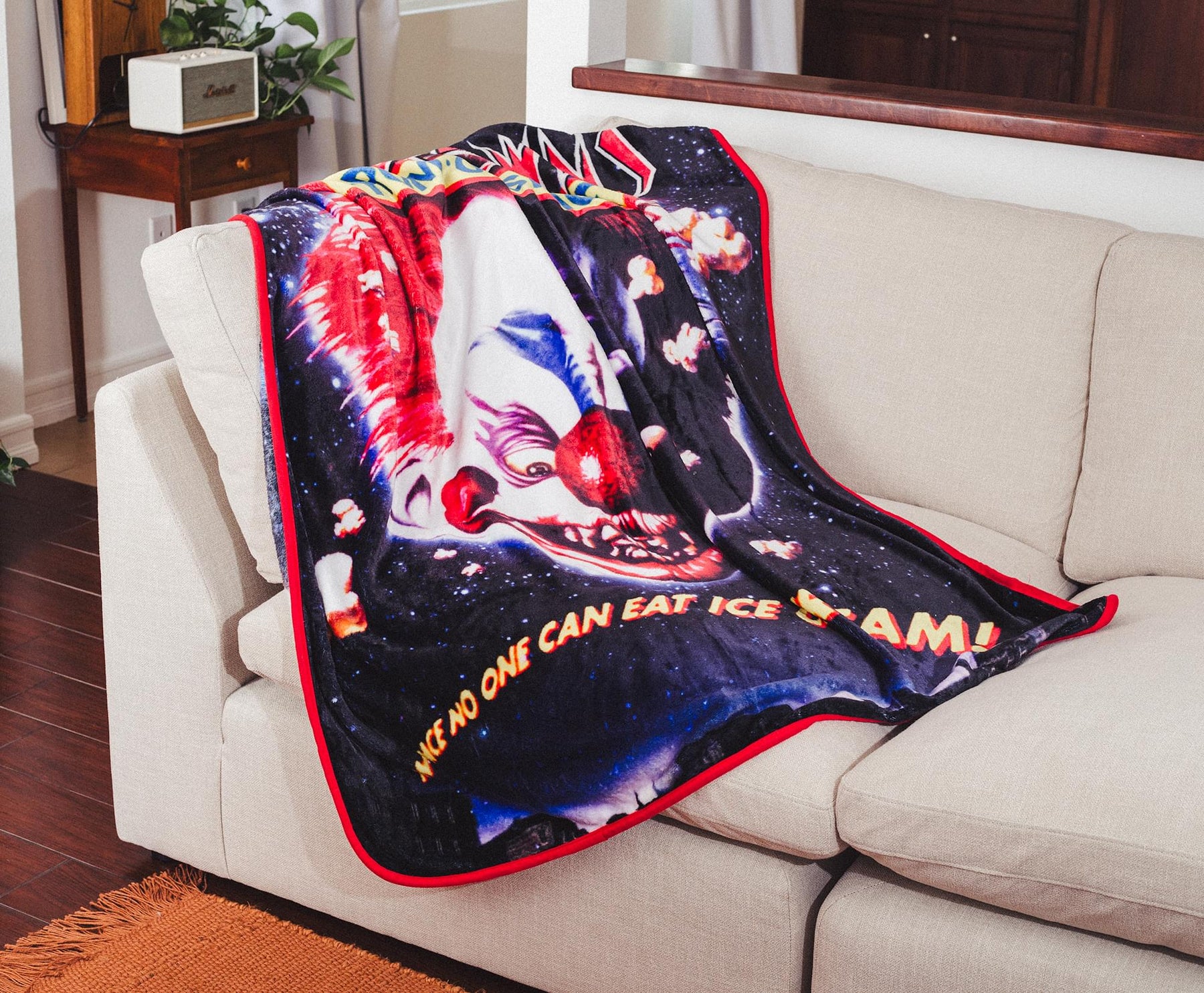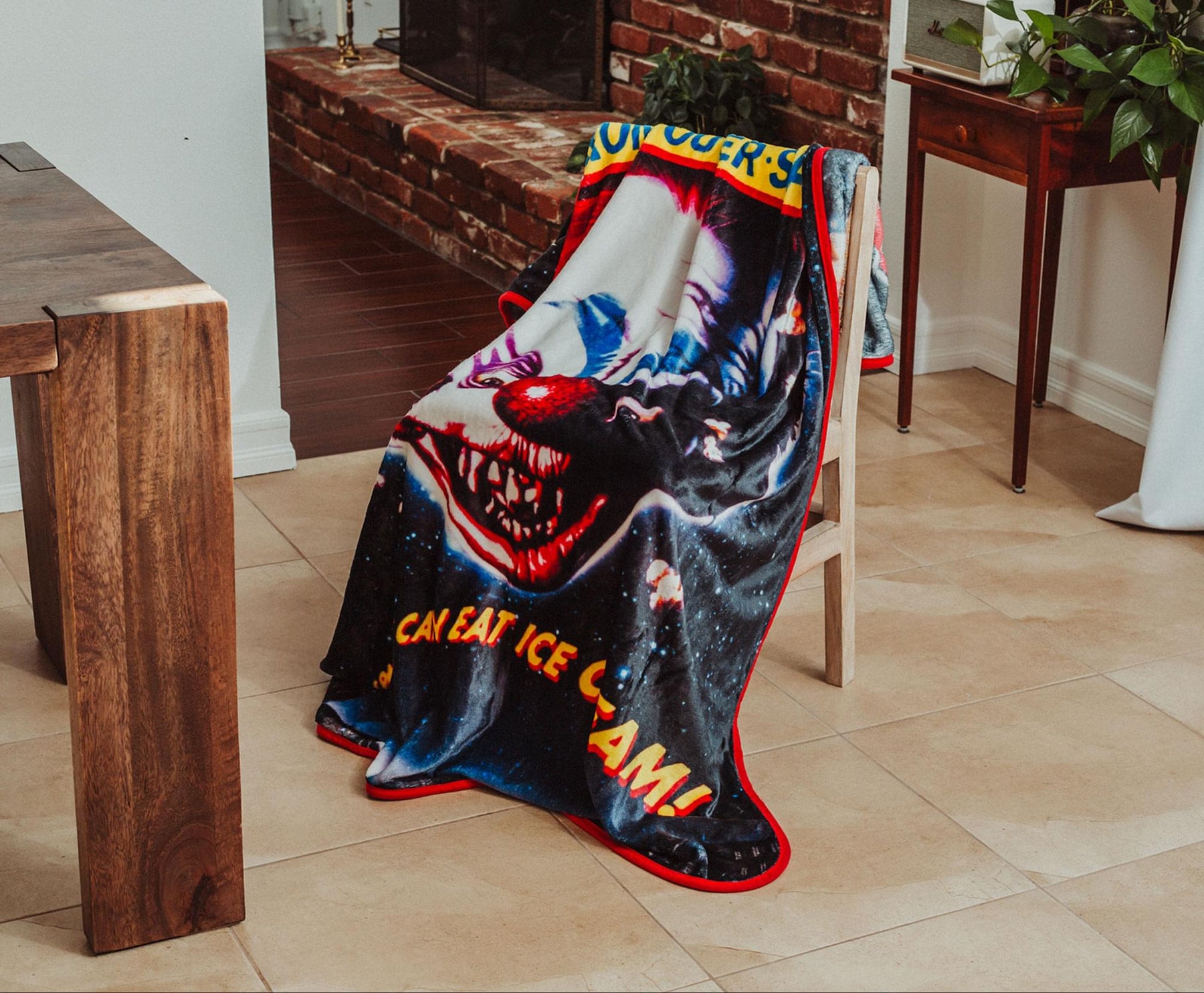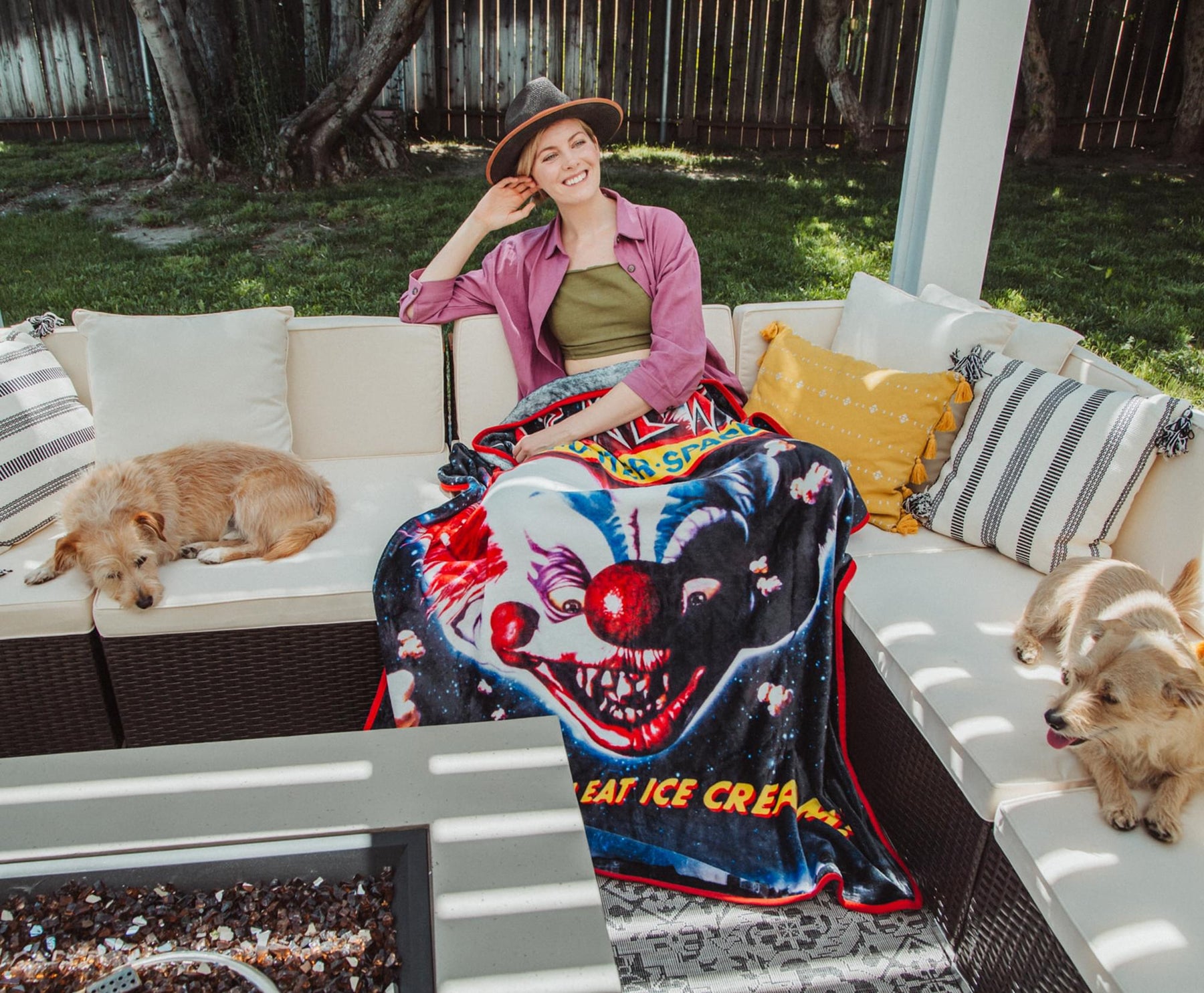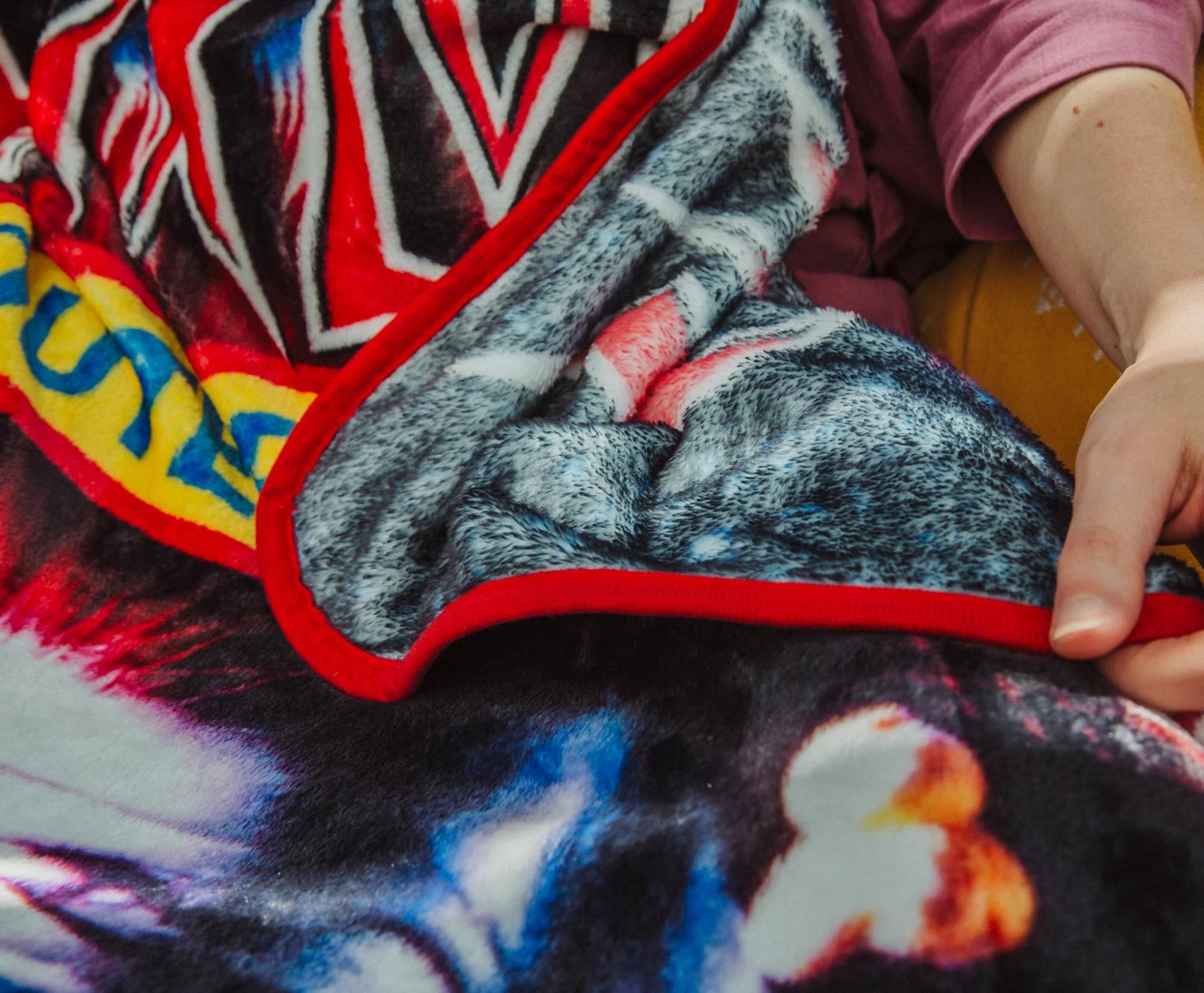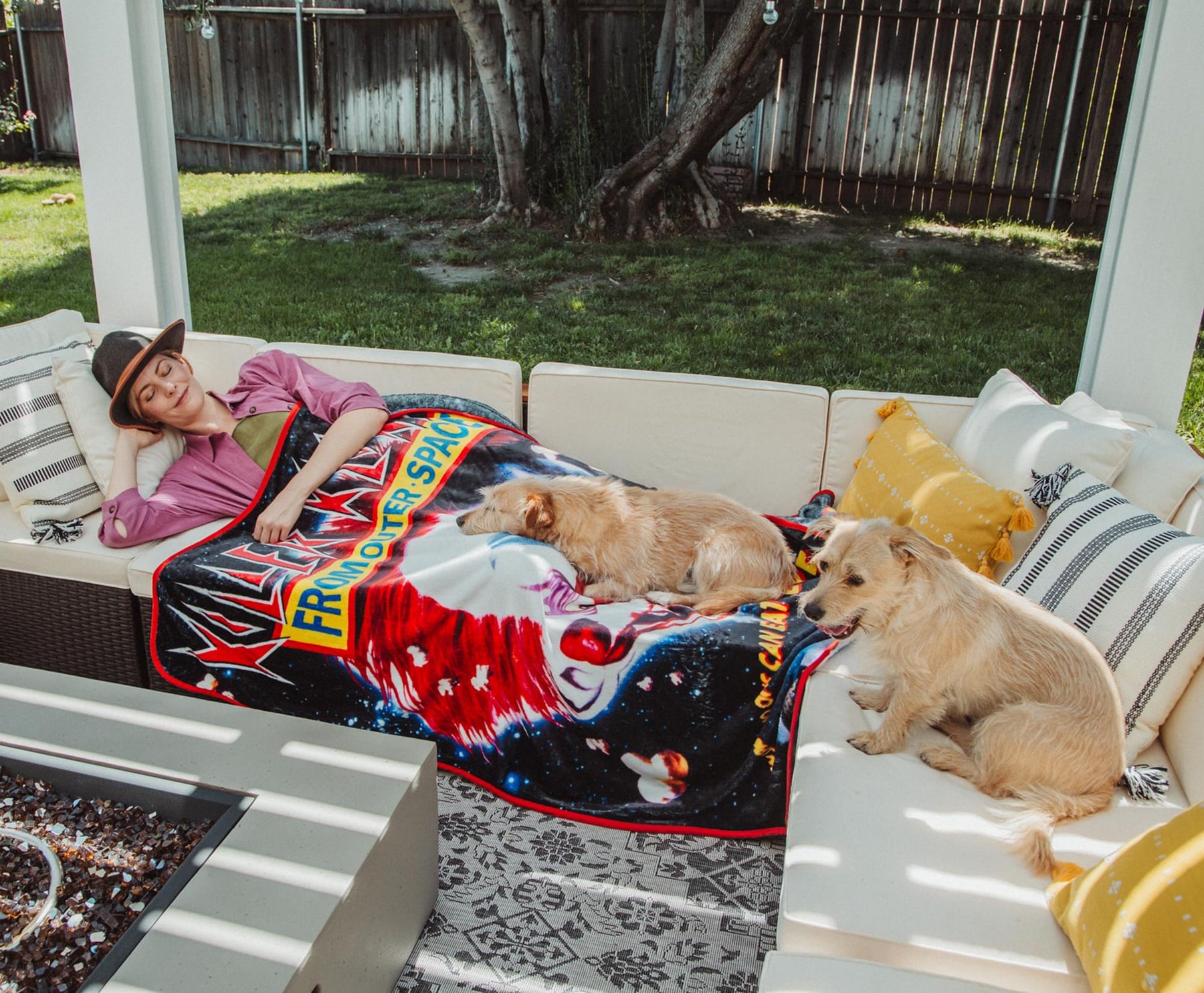 Killer Klowns From Outer Space Original Poster Raschel Throw Blanket
NOT YOUR ORDINARY CIRCUS: Don't clown around when it comes to your comfort. Bring some twisted charm to your cozy circus act with this exclusive throw blanket inspired by Killer Klowns from Outer Space.
STYLE OF EXTRATERRESTRIAL ORIGIN: Showcases the original poster art featuring Rudy, one of the mischievous Klowns who attacked Crescent Cove. Adorning this cosmically chaotic scene is a smattering of popcorn.
A CIRCUS OF COMFORT: Even better than a Cotton Candy Cocoon, this plush throw cover will keep you wrapped up during chilly cosmic evenings. Perfect for hiding under during your scariest horror movie nights.
QUALITY THAT'S OUT OF THIS WORLD: This raschel throw cover is made of 100% polyester fleece. Generously spans approximately 45 x 60 inches for optimal coverage, making it perfect for lounging around the Big Top.
OFFICIAL KILLER KLOWNS COLLECTIBLE: Be the ringmaster of your own comfort with this officially licensed raschel throw blanket, wrapping you up in the cosmic circus of Killer Klowns from Outer Space.
YOU'VE NEVER SEEN A CIRCUS LIKE THIS BEFORE
Step into the world of the Killer Klowns from Outer Space with this exclusive raschel throw blanket.
The iconic movie poster art captures the essence of the zany alien invasion. Rudy's menacing expression as he overlooks Crescent Cove will transport you back to the Big Top, all in the comfort of your own home. Adding a playfully sinister touch are the popcorn elements and bold red lining, complementing the twisted charm of the '80s cult classic.
WHO SAYS OUTER SPACE CAN'T BE COZY?
After all the excitement has died down from the extraterrestrial circus, take a break from the cosmic mayhem by wrapping up in this cozy throw cover. Drape it over your couch for horror movie marathons or place it on your bed before drifting off into twisted dreams. The quality plush fabric offers exceptional softness and warmth during even the most klownish chaos.
Find comfort in the bizarre with officially licensed home decor inspired by Killer Klowns from Outer Space.
CARE INSTRUCTIONS
Machine wash with cold water is highly recommended
Read All About It on Our Blog
Trending Geek