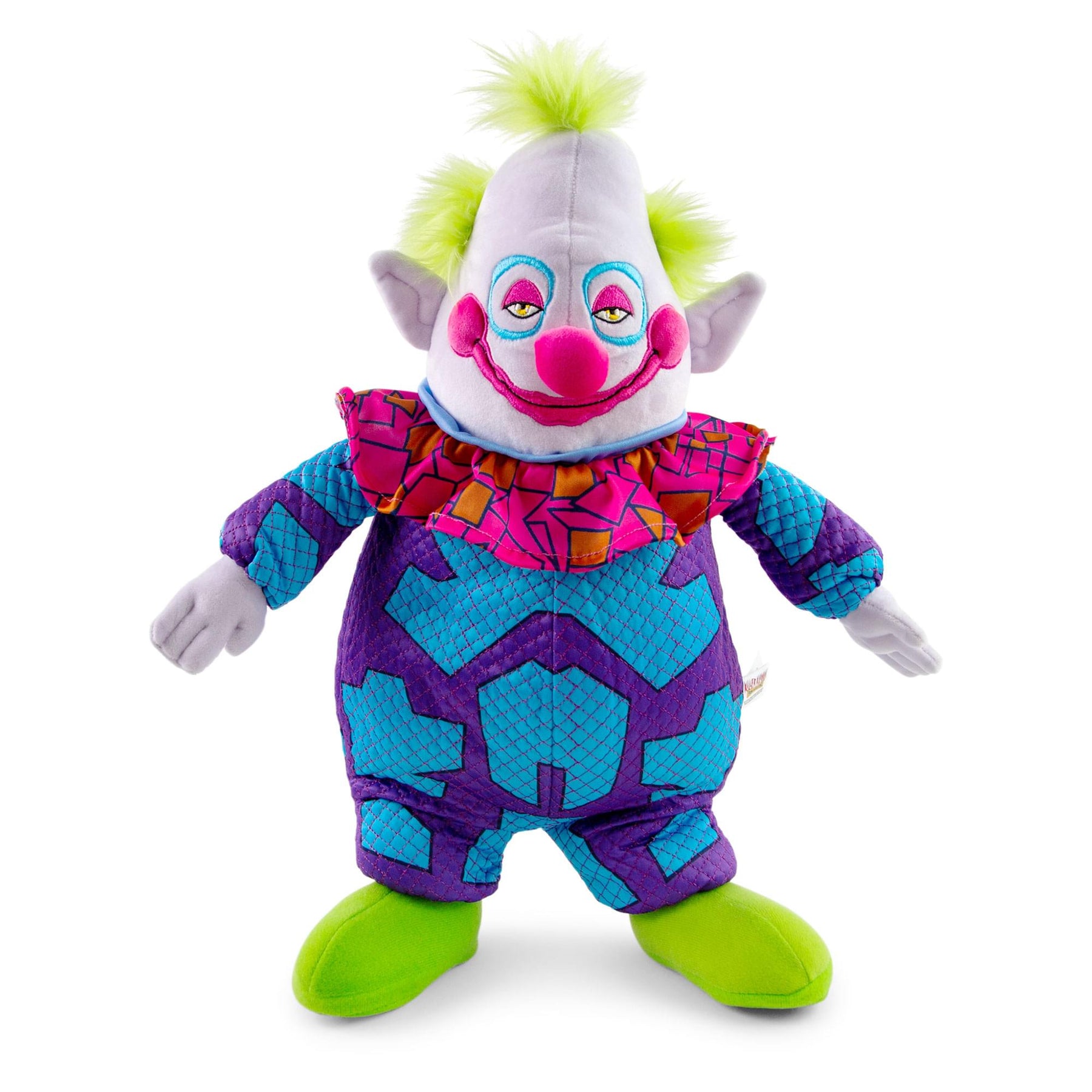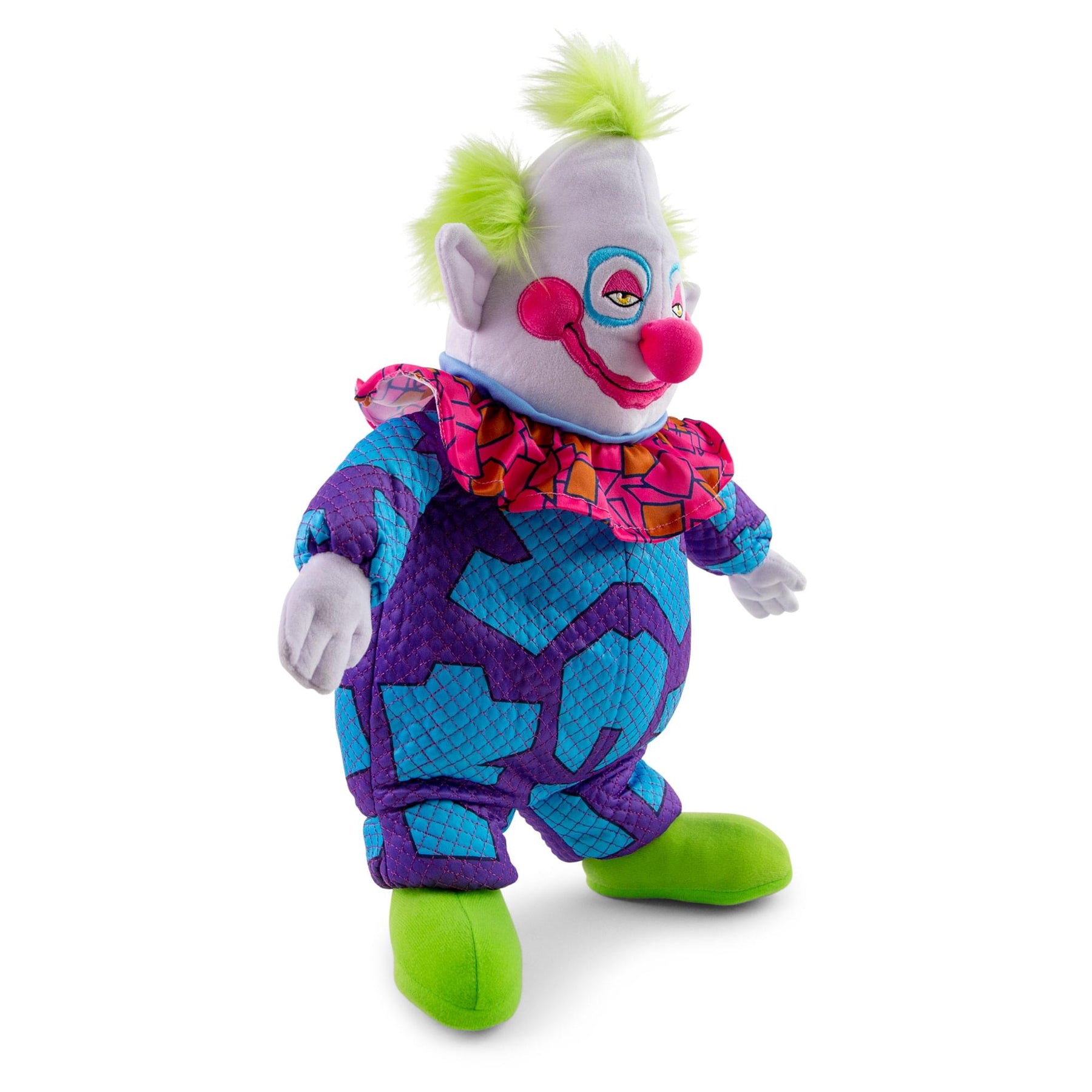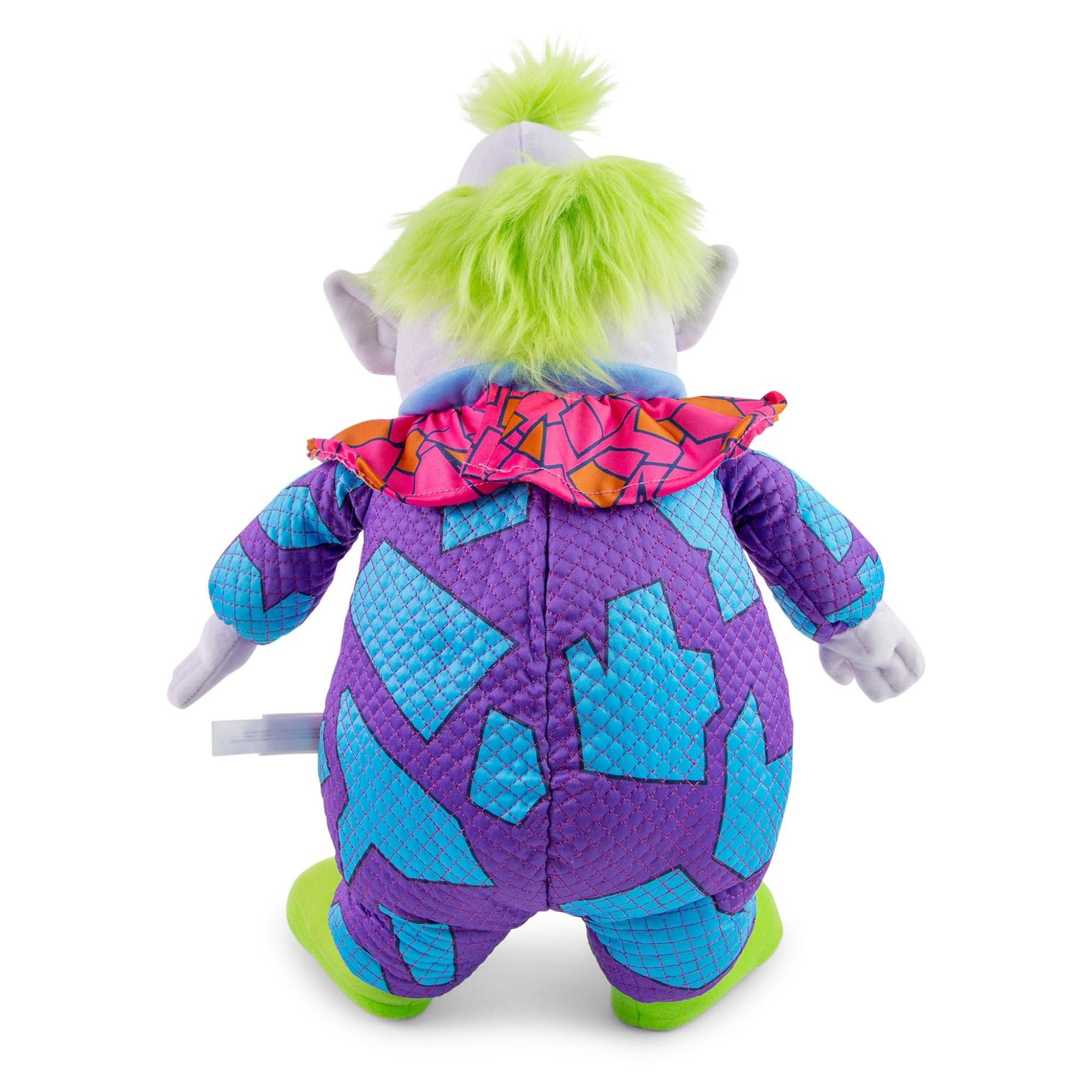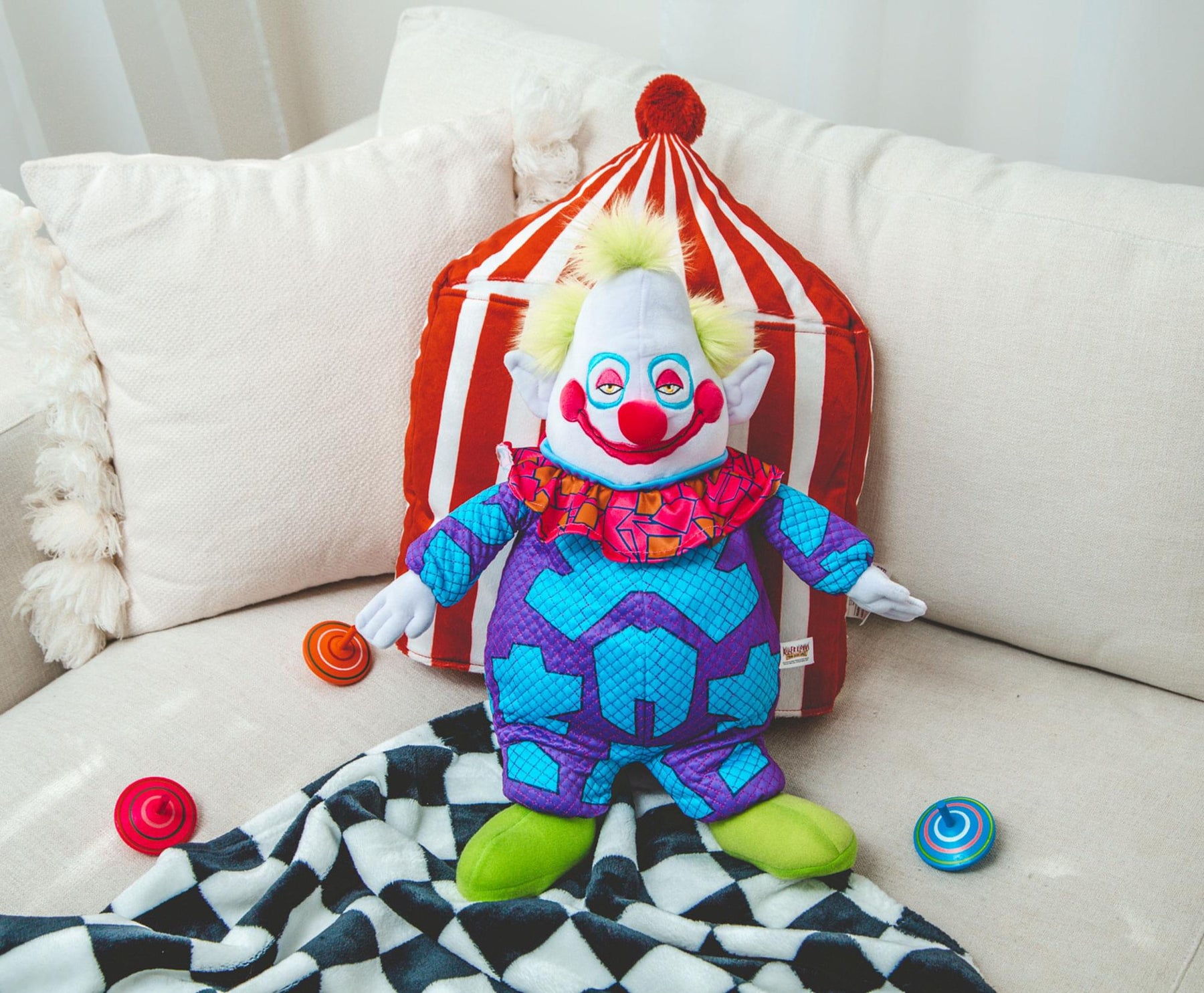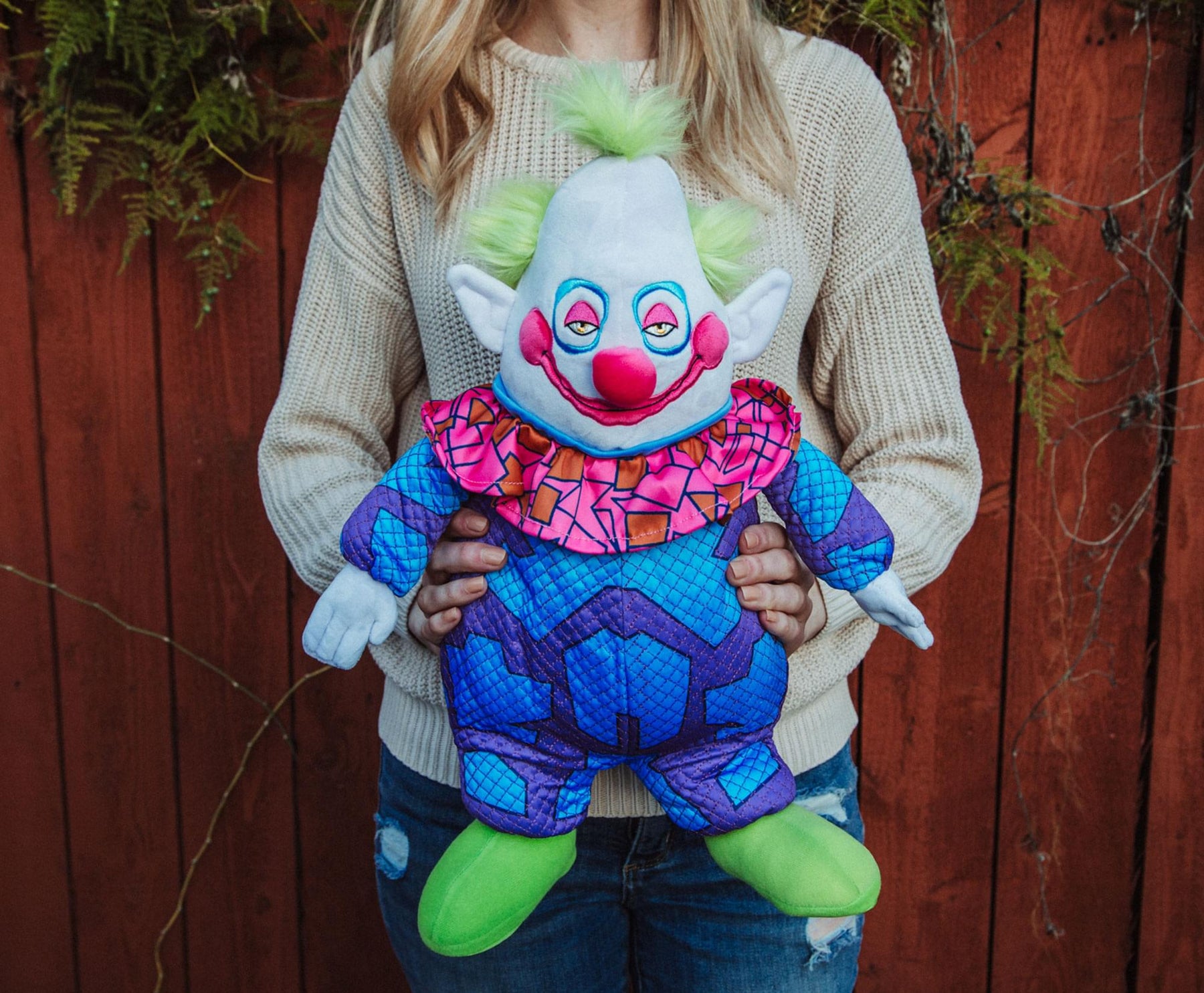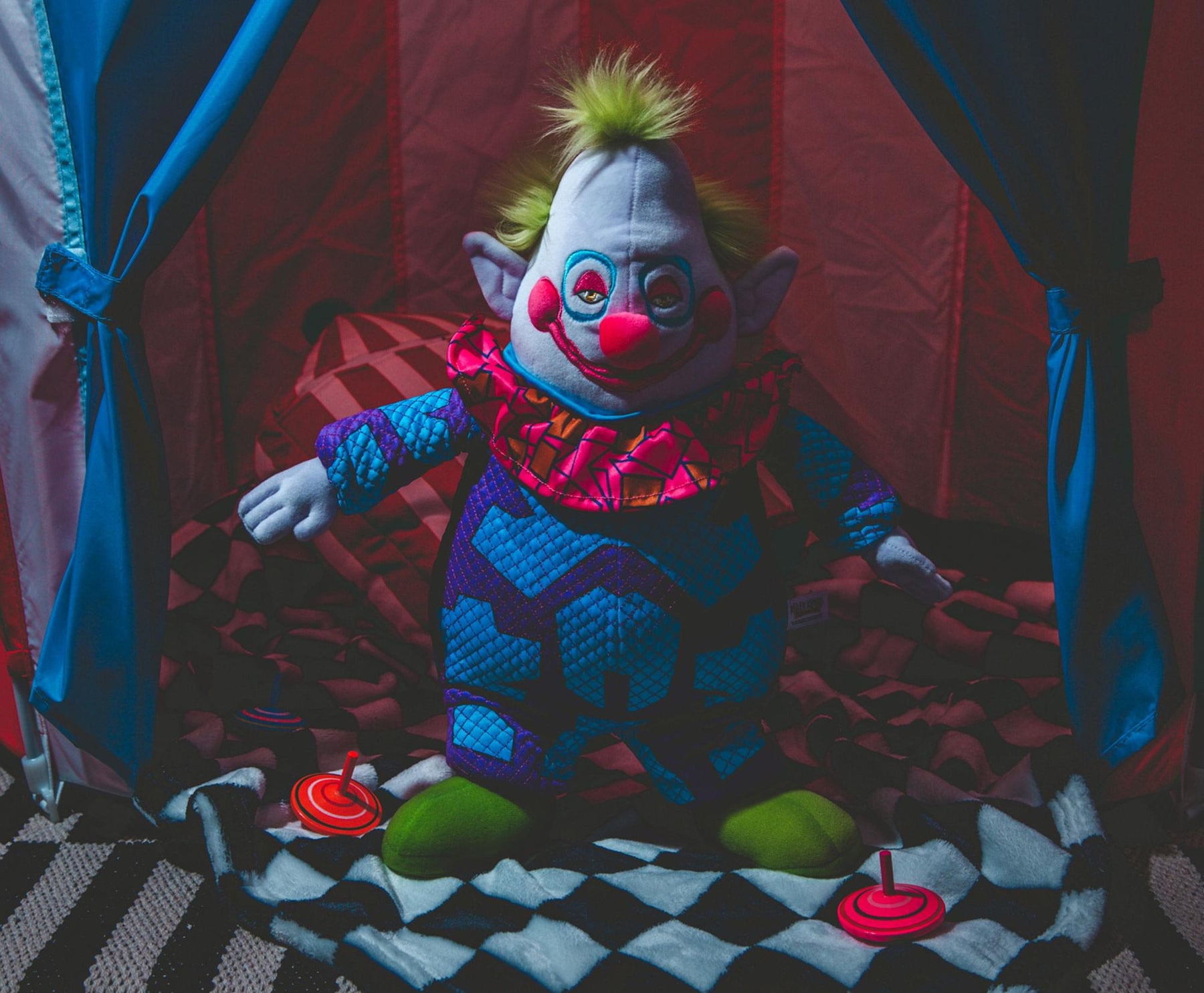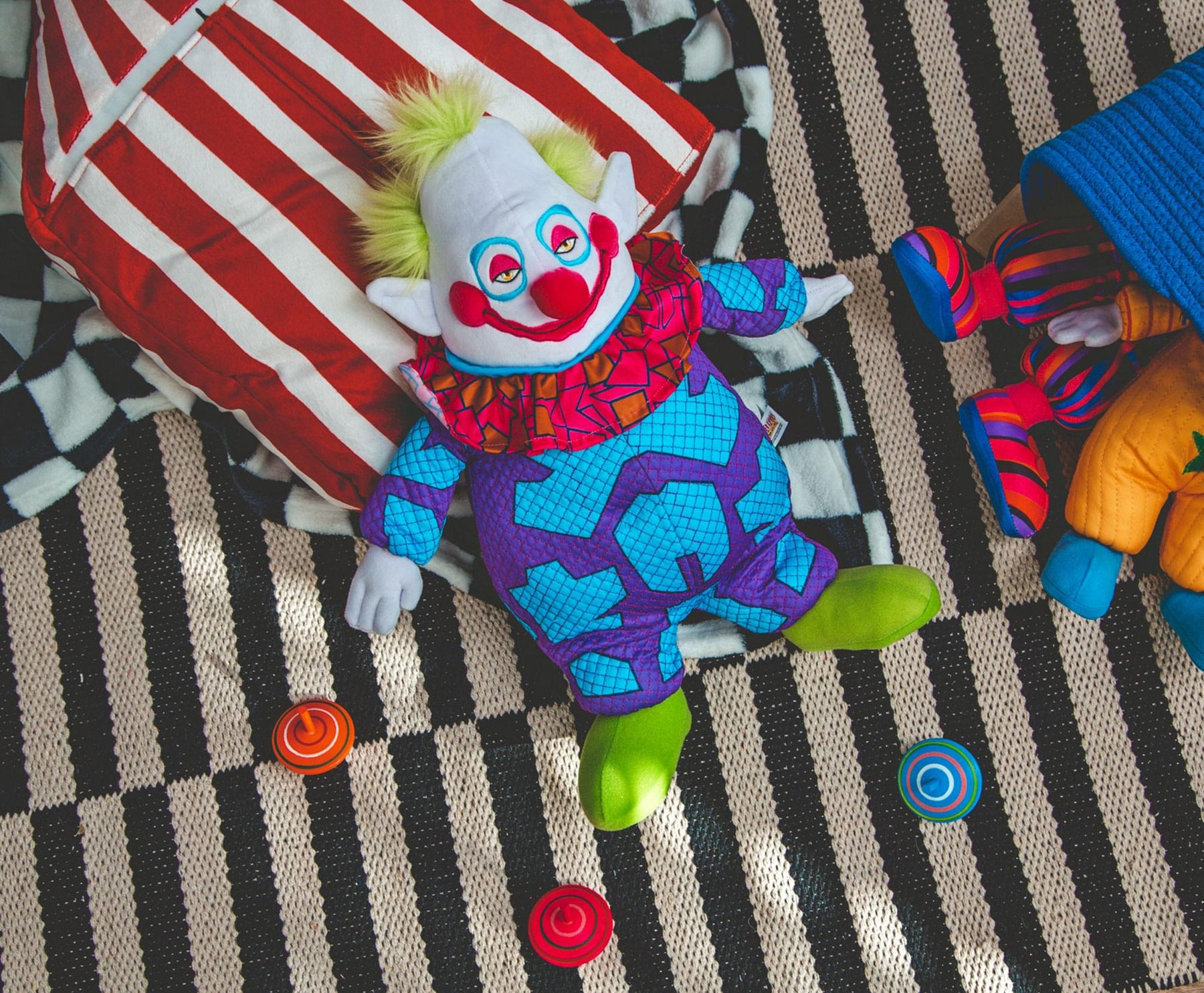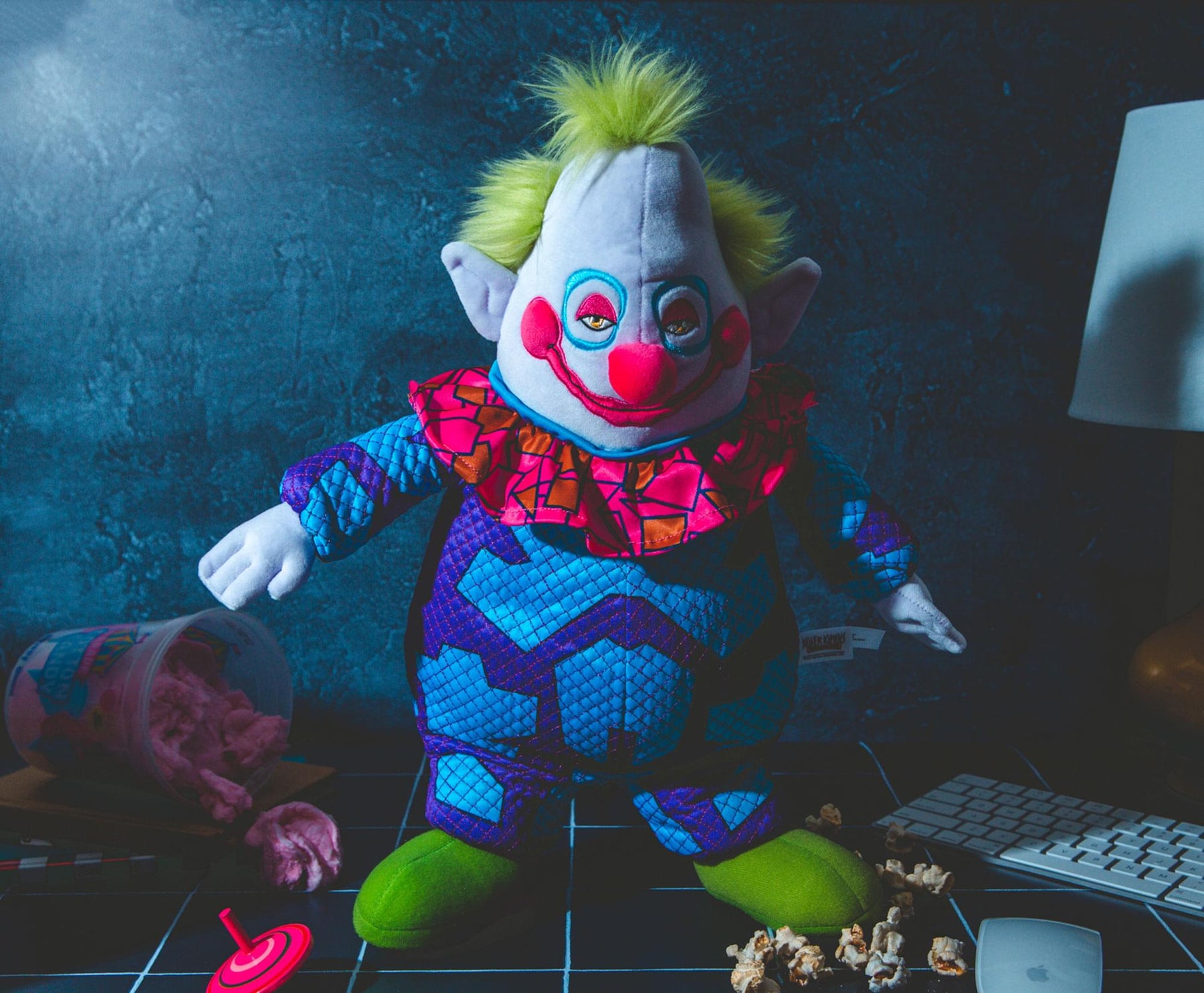 Killer Klowns From Outer Space 16-Inch Collector Plush Toy | Jumbo
THE CIRCUS IS IN TOWN: Here's one Klown you shouldn't accept any cotton candy from. Forget laughing, prepare to scream at this exclusive collector's plush featuring Jumbo, one of the Killer Klowns From Outer Space.
TIME TO KLOWN AROUND: The aliens from the cult classic horror movie are back and making even more deadly trouble. This plush version of Jumbo, the first Klown seen in the movie, is ready for his time in the center ring.
BIG TOP, BIG SHOES, BIG TEETH: Don't let the fun colors and cuddle-worthy plushness fool you! While he may look like a typical circus clown, Jumbo is actually an alien who has arrived on our planet with malice on his mind.
A NOT-SO-TINY TERROR: This plush toy assortment featuring Jumbo looms large at approximately 16 inches tall. You can be sure this Klown is ready to cause some mayhem, from the bottom of his oversized shoes to the top of his fuzzy green hair.
OFFICIAL KILLER KLOWNS COLLECTIBLE: You might regret sending in the circus freaks with this officially licensed Jumbo plushie inspired by the '80s cult classic horror movie Killer Klowns From Outer Space.
HORRIFIC HARLEQUINS WITH AN APPETITE FOR CLOSE ENCOUNTERS
Aliens in colorful costumes are on the attack with this exclusive Jumbo collector's plush, landing on Earth from the '80s horror classic Killer Klowns From Outer Space.
Of all the Killer Klowns in this deadly circus parade, Jumbo has a unique distinction. Not only is he the first Klown to appear on screen in the cult classic, but he's also the first one to be dispatched by one of our heroic humans.
Now's your chance to give him some extra time in the spotlight with this large character plushie that stands at approximately 16 inches tall.
NOBODY'S GONNA PUT ME IN A BALLOON AGAIN
Here's one Killer Klown that you shouldn't immediately try to run away from. This soft plush toy assortment is designed to look just like his movie counterpart, only a little more cuddly and a lot less murderous.
Grab a front-row seat to the greatest show in the galaxy with this officially licensed collectible inspired by the Killer Klowns From Outer Space.
Read All About It on Our Blog
Trending Geek