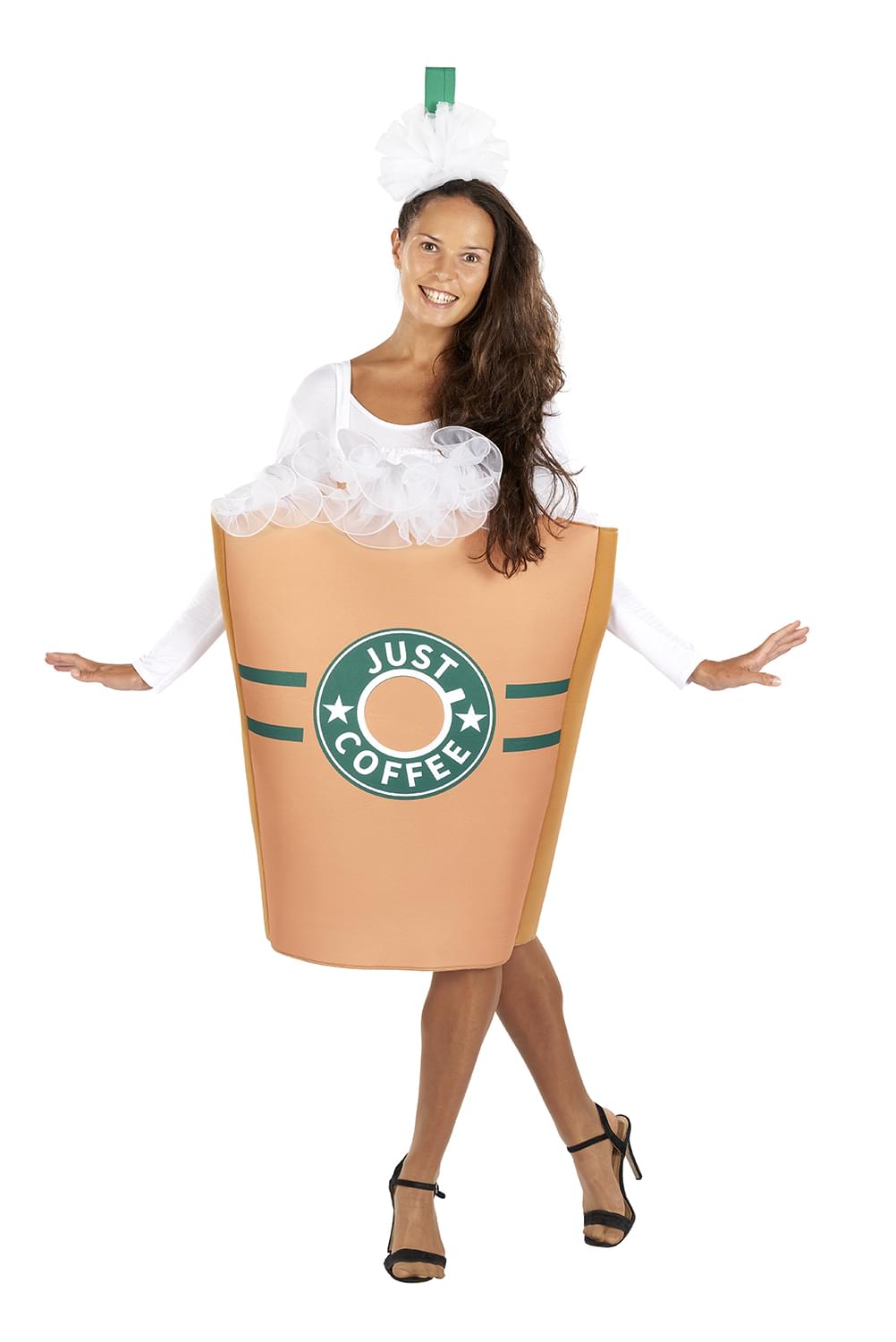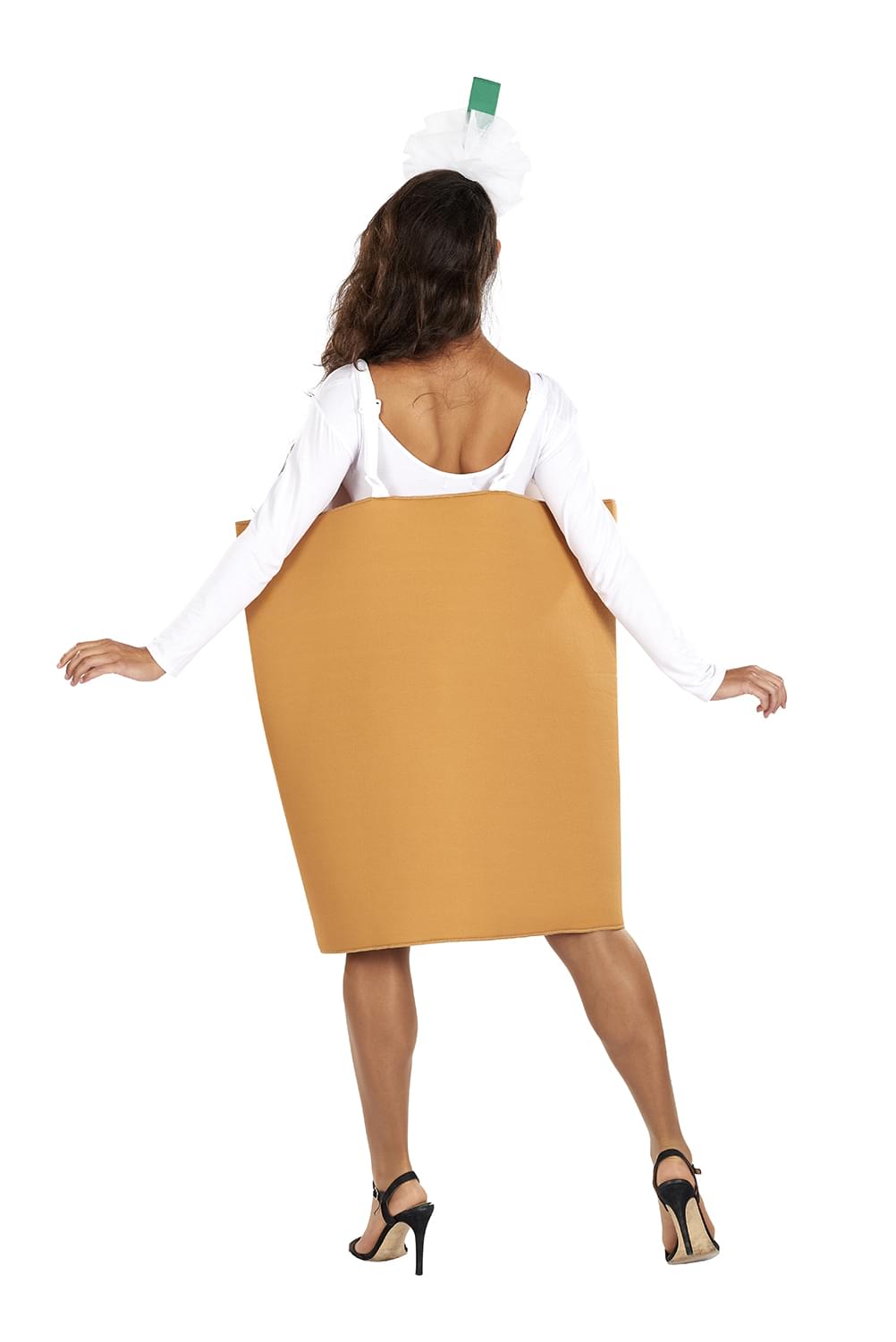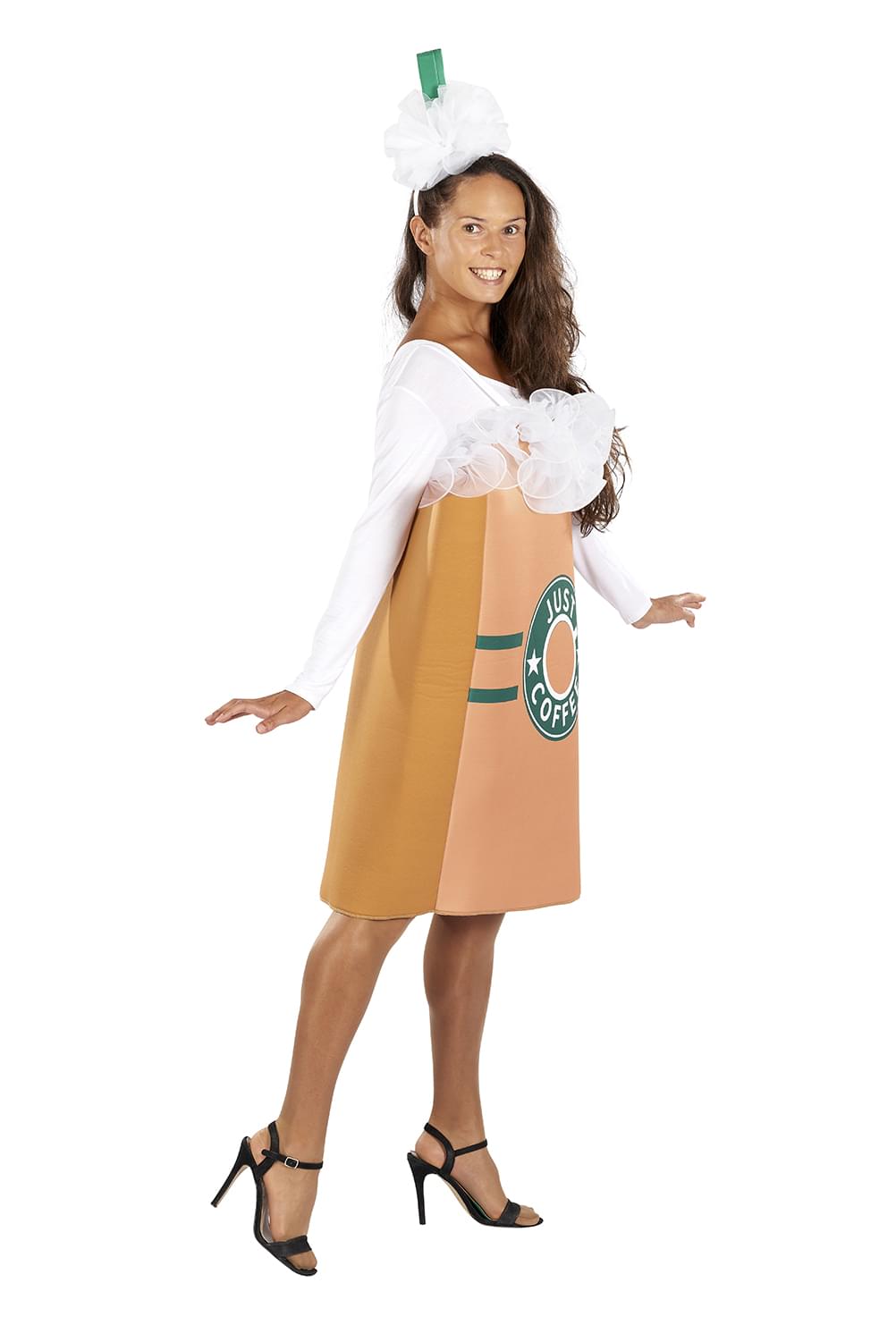 "Just Coffee" Adult Costume with Tunic & Headpiece | One Size
Make a statement: Did someone order coffee to go? Dress up as your favorite beverage with this fun adult coffee costume.
Costume includes: One-piece tunic with "foam" frill. Comes complete with "foam" and "straw" headpiece to add the finishing touches on this cute adult costume.
Quality construction: Made of 100% polyester, this adorable coffee costume is durable, cute, and low maintenance. This easy-to-wear outfit is perfect for slipping on and attending themed costume events.
Fun details: This unique adult costume includes a "Just Coffee" logo imprinted on the front of the tunic and features white "foam" trimming. The matching headpiece also has a "straw" sticking out from the top for extra detailing.
Special occasions: Wear this adorable coffee costume for Halloween, themed parties, and cosplay events.
The perfect costume espresso-ly for you
Calling all coffee lovers! Brew up some fun with this coffee costume. Designed to look like a fresh cup of coffee to go, this adorable adult costume is finely detailed with a cup-shaped tunic and a "Just Coffee" logo imprinted on the front of the piece. This funny costume includes a one-piece tunic with white "foam" trimming and a matching headpiece, which features a green "straw" on top and extra ruffles for good measure. Made of 100% polyester, this high-quality costume is perfect for attending themed parties and cosplay events year-round.