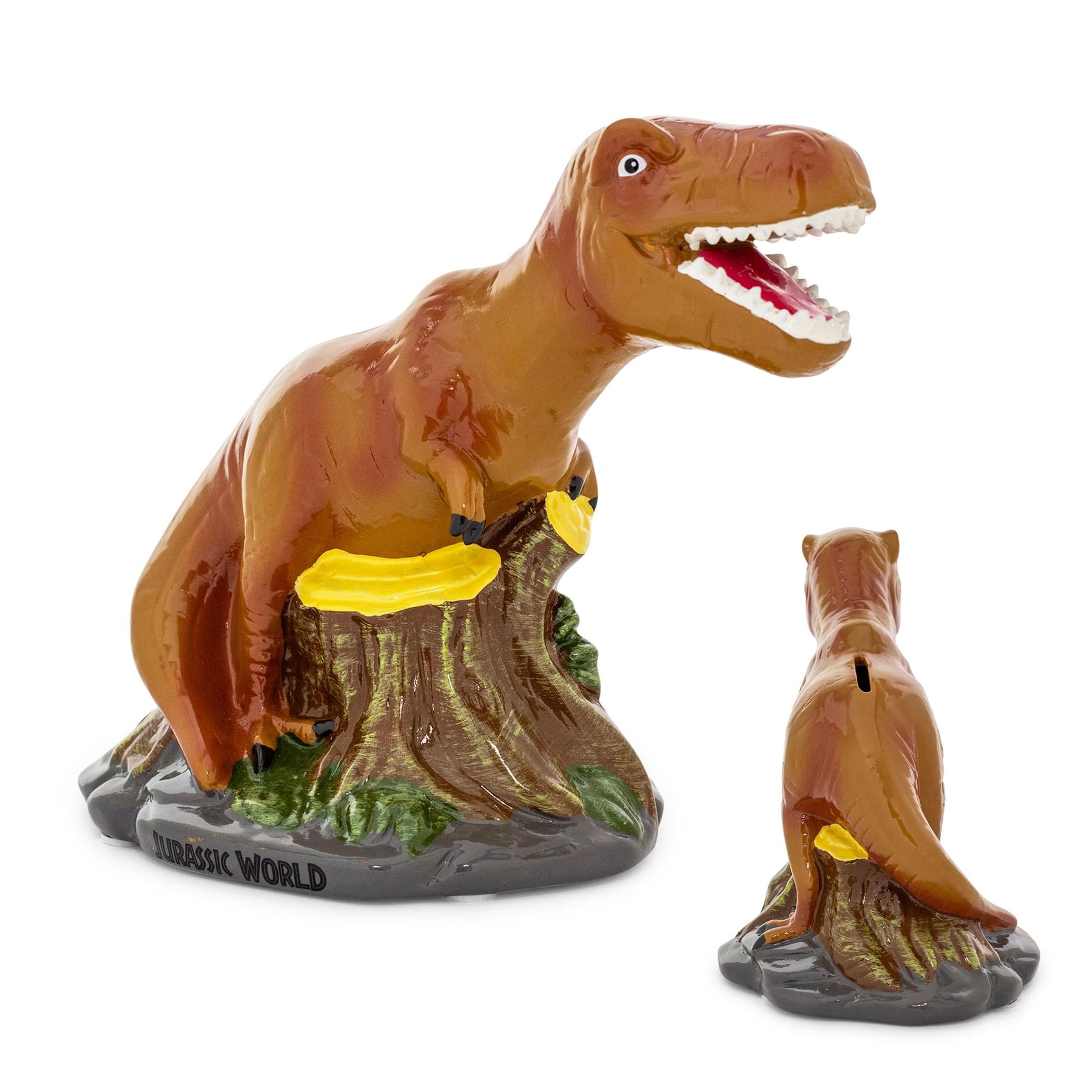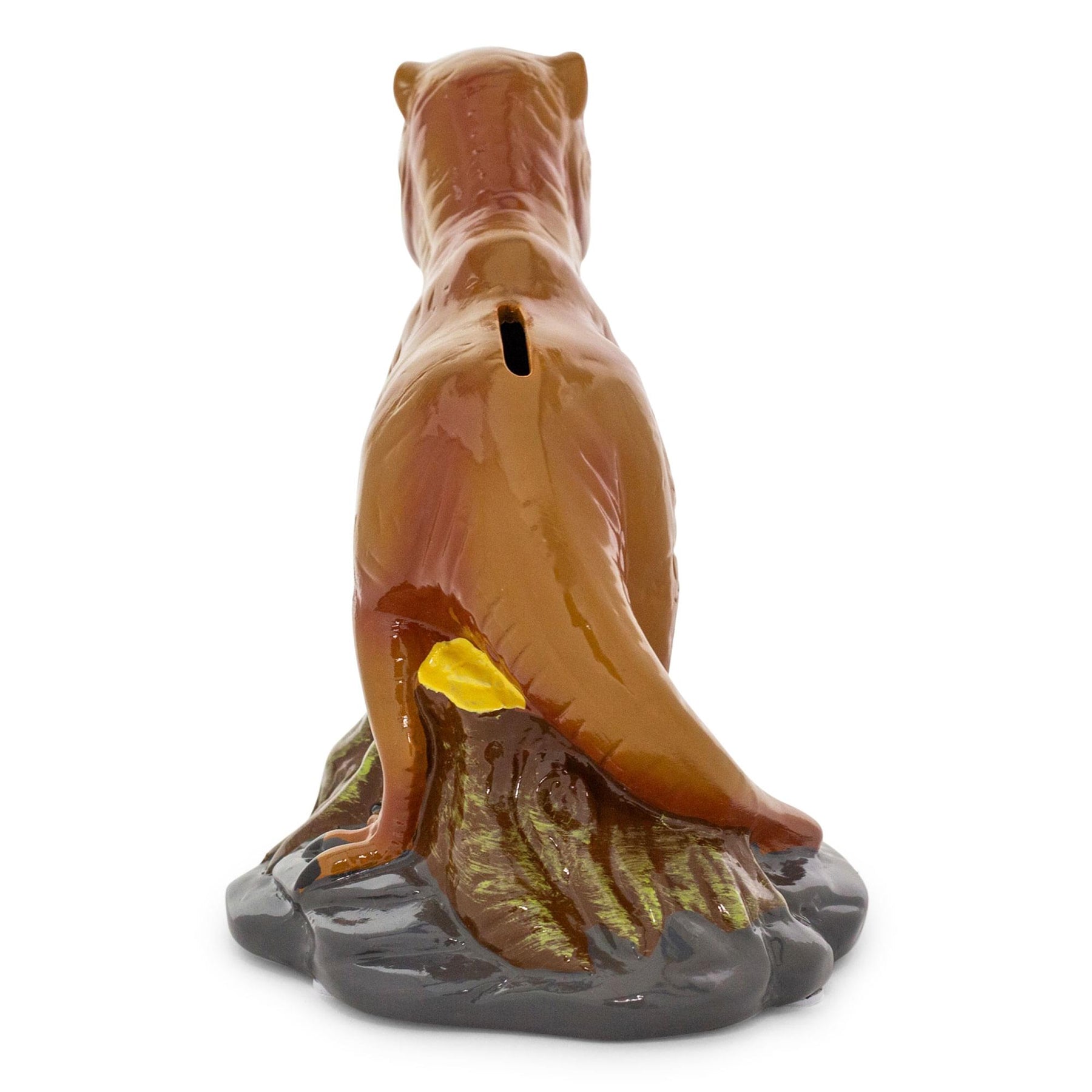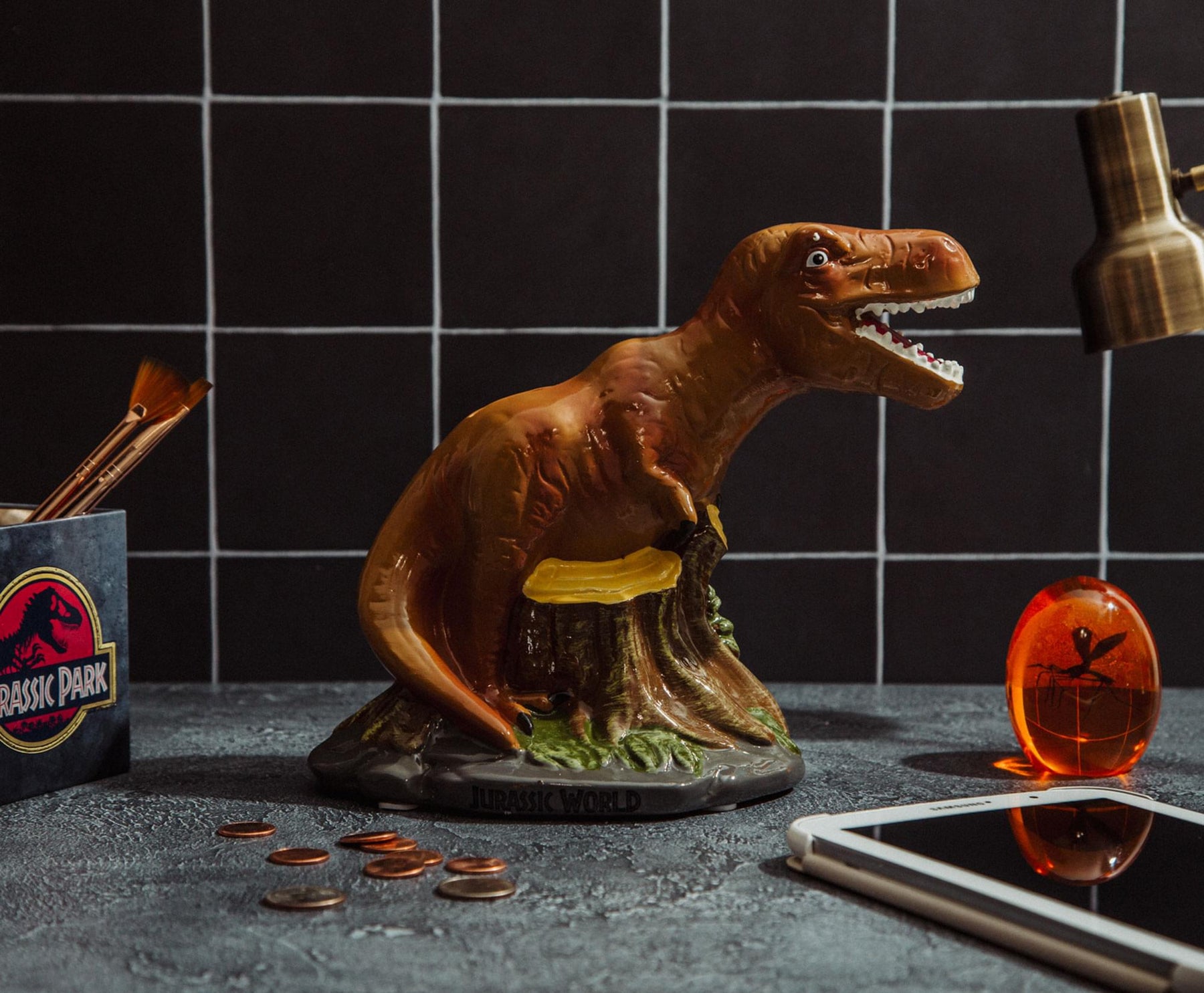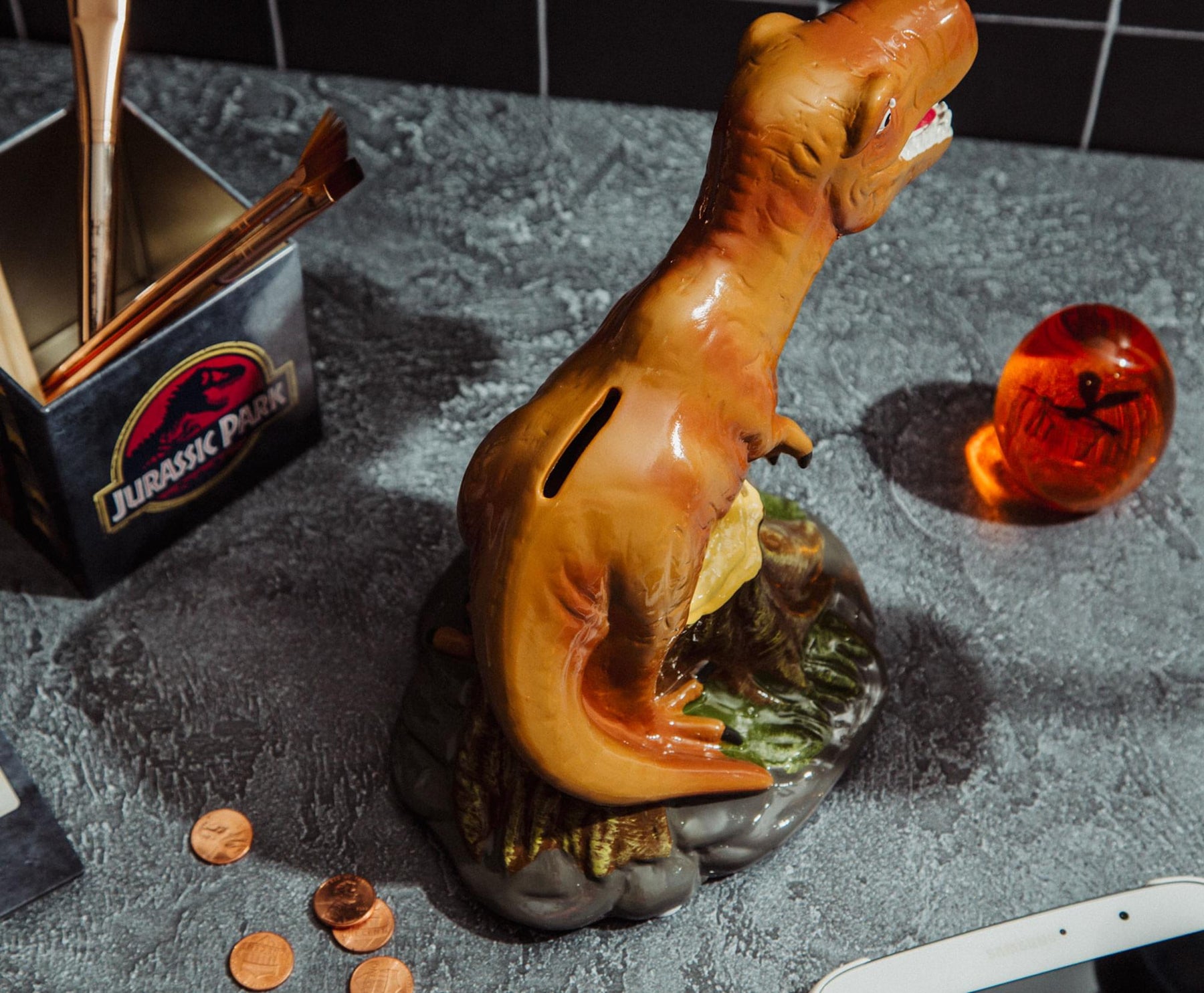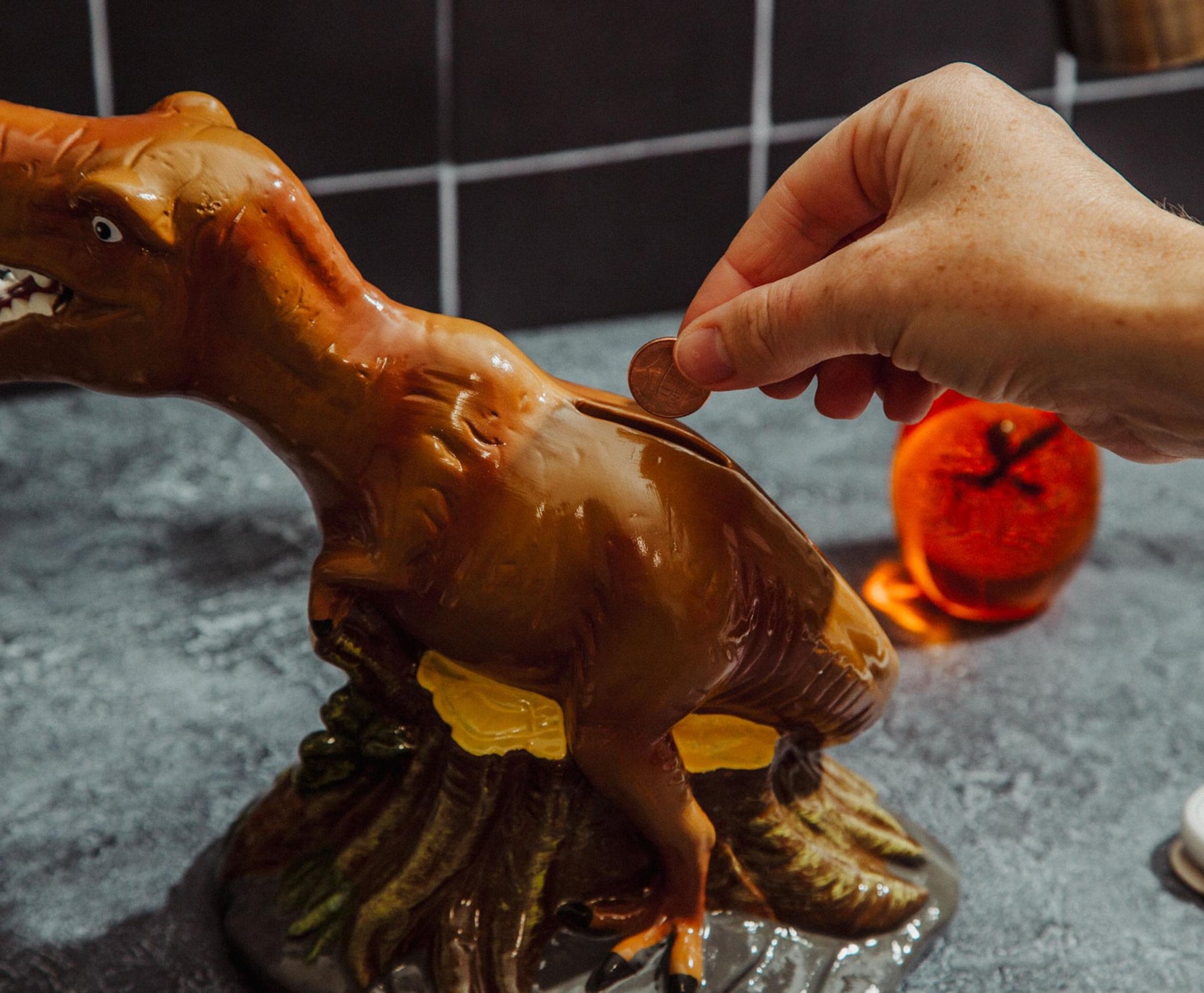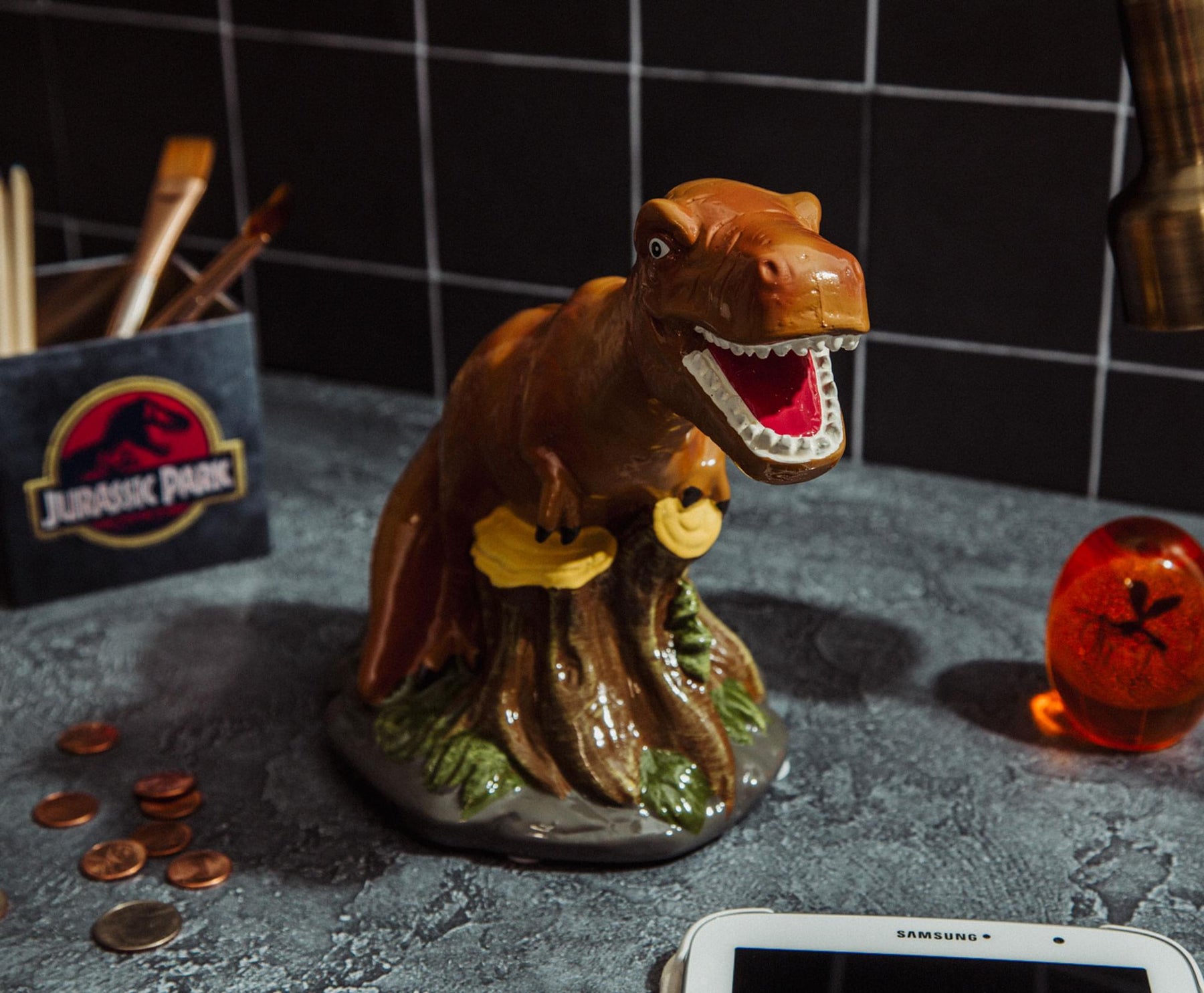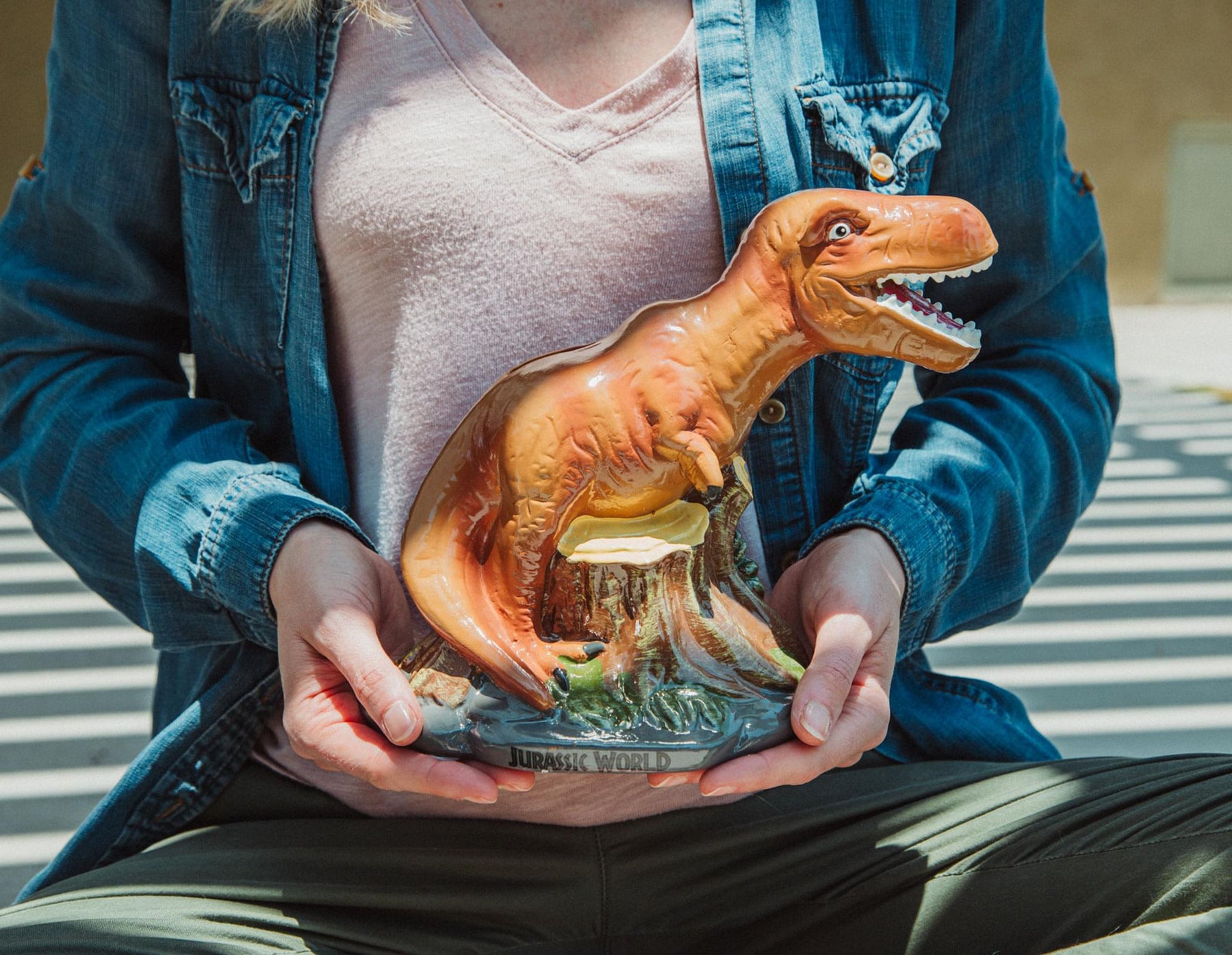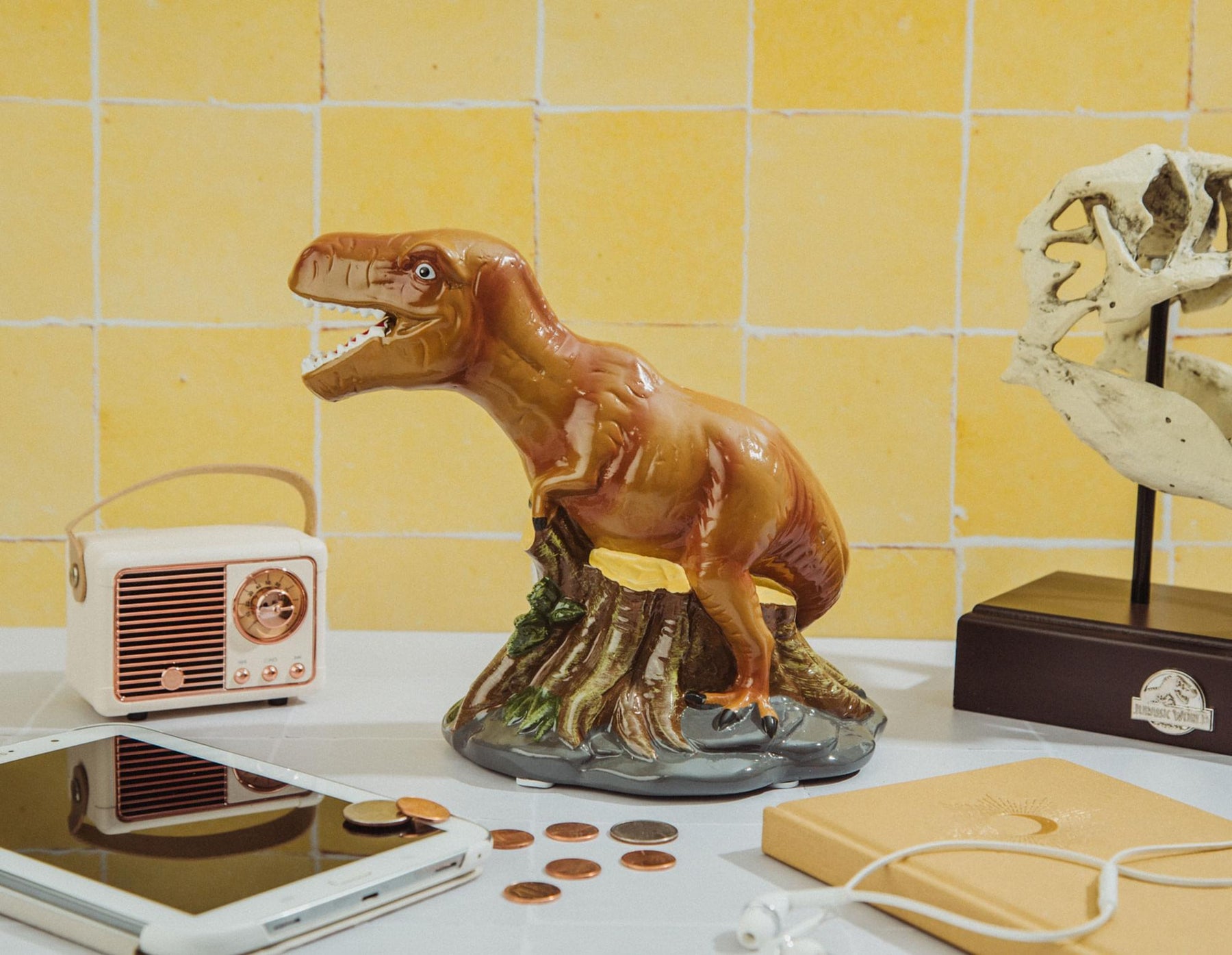 Jurassic World T-Rex 6-Inch Ceramic Sculpted Coin Bank Storage
STORAGE FOR A NEW AGE: Dig up funds for your next prehistoric adventure with this figural coin bank inspired by the action-packed thrills of Jurassic World. A useful storage solution to help prevent your nest egg from going extinct.
A DINO-MITE DESIGN: Rest easy knowing that the indomitable Tyrannosaurus Rex will keep your money safe from prehistoric predators, so you can spend big later. The highly detailed figural sculpt features the open-jawed dinosaur on the hunt.
THE FIERCEST FROM ISLA NUBLAR: Standing at approximately 6 inches tall, this T-Rex ceramic figural bank is the perfect size for displaying on your office desk, bookshelf, or on the mantle next to your rare collection of amber fossils.
SPARE NO EXPENSE FOR ORGANIZATION: T-Rex will make sure nothing takes a bite out of your coinage with this money bank that helps paleontologists of all ages stay organized. A fun and practical way to safely store all that loose change.
OFFICIAL JURASSIC WORLD COLLECTIBLE: When you're on the hunt for savings, this officially licensed coin bank from Jurassic World will come in handy for your big plans. Keep track of every penny that'll go toward your next discovery.
IT'S AN ADVENTURE 65 MILLION YEARS IN THE MAKING
Keep your savings from going extinct with the help of this figural coin bank inspired by Jurassic World.
For millions of years until its extinction, the Tyrannosaurus Rex ruled over other dinosaurs as a top apex predator. Now, thanks to the miracle of DNA cloning (and the marvel of modern ceramics), the T-Rex once again roams the land as this collectible money bank.
SOMETHING HAS SURVIVED
Standing tall at 6 inches, this fearsome T-Rex coin bank has an insatiable appetite for loose change. With a coin slot located on the nape of its neck, this ceramic figural bank is ready to devour whatever money you feed it without eating into your savings. A handy way of storing your coinage for safe keeping.
Save up for your own prehistoric adventure with this officially licensed Jurassic World collectible. Just steer clear of investing in any of Dr. John Hammond's dino theme parks...