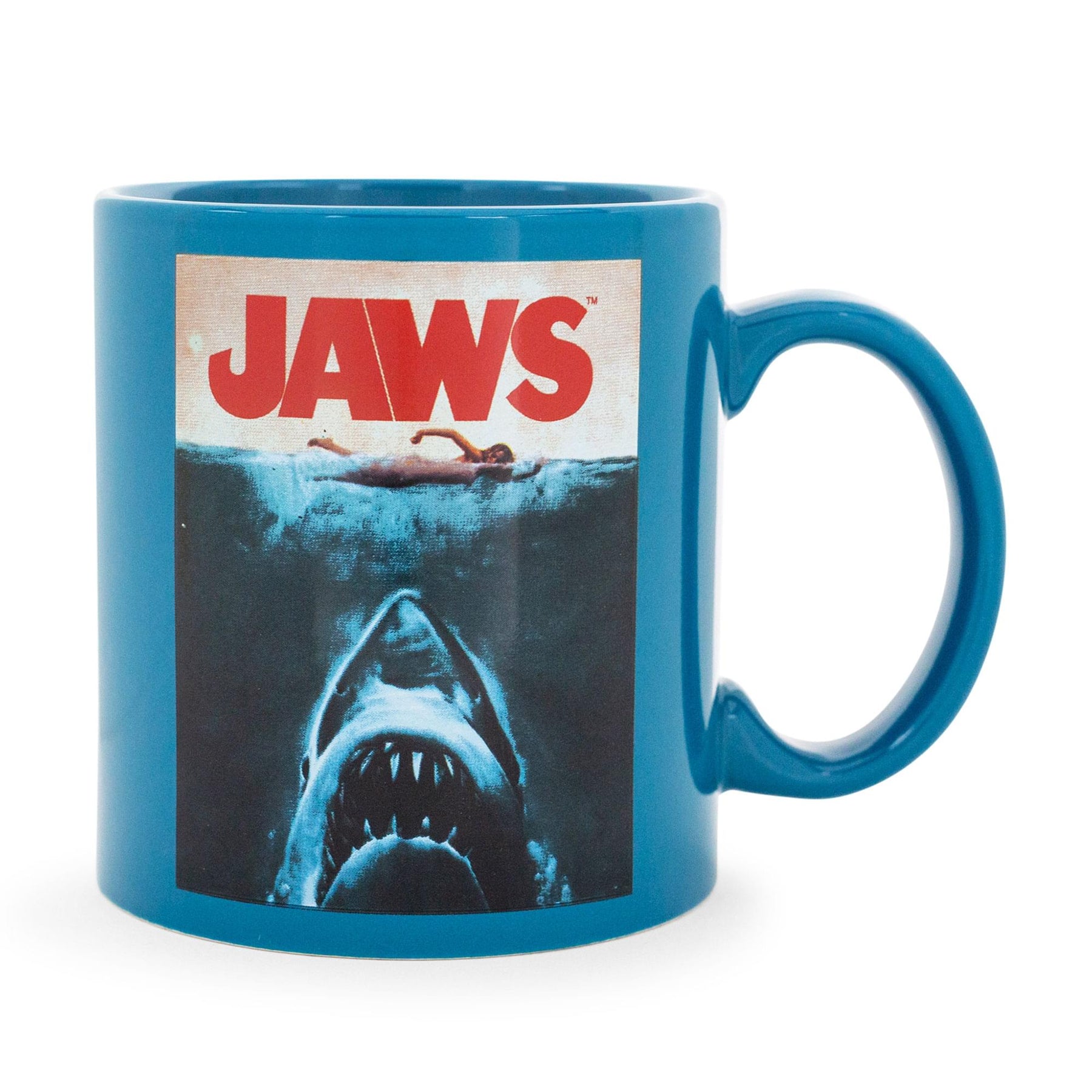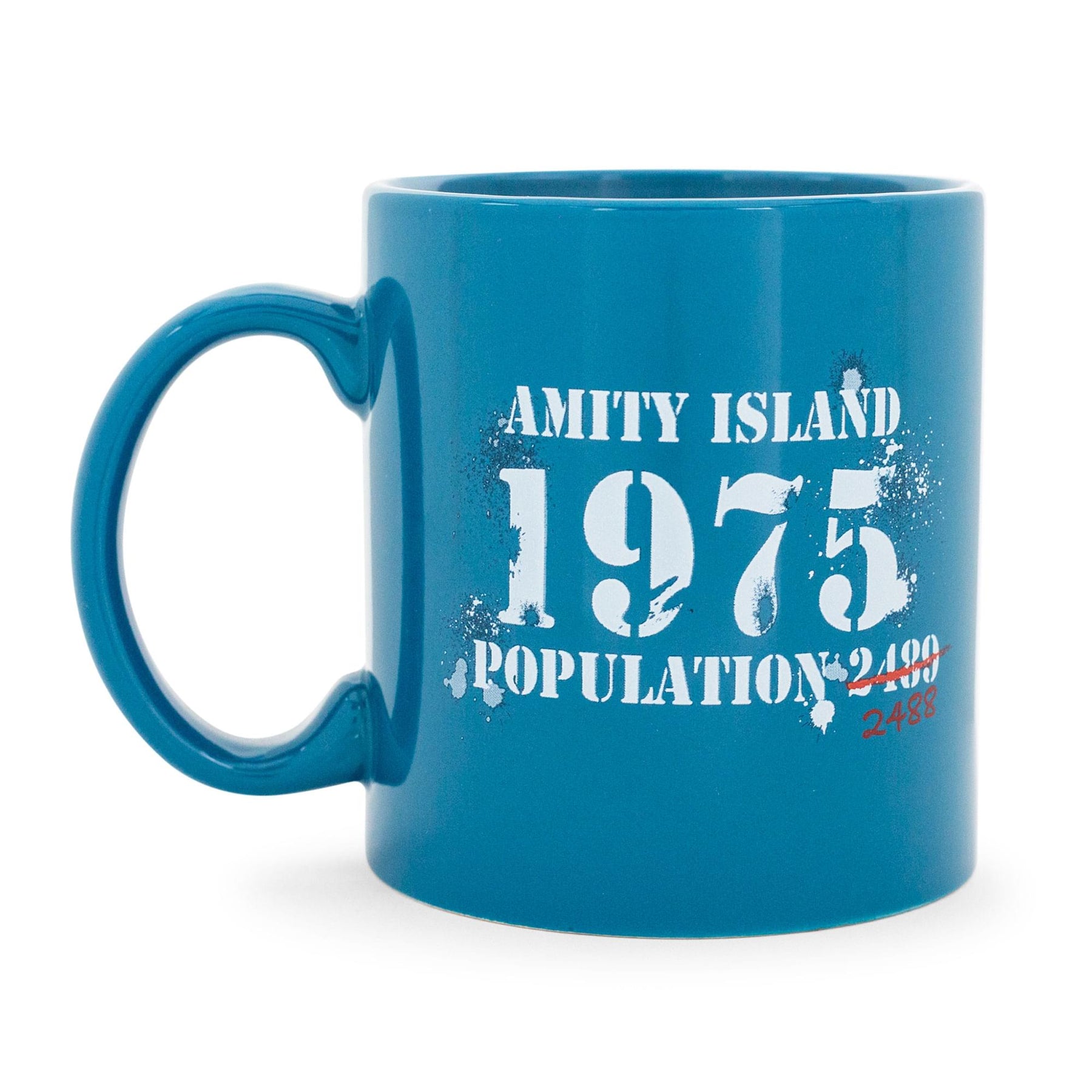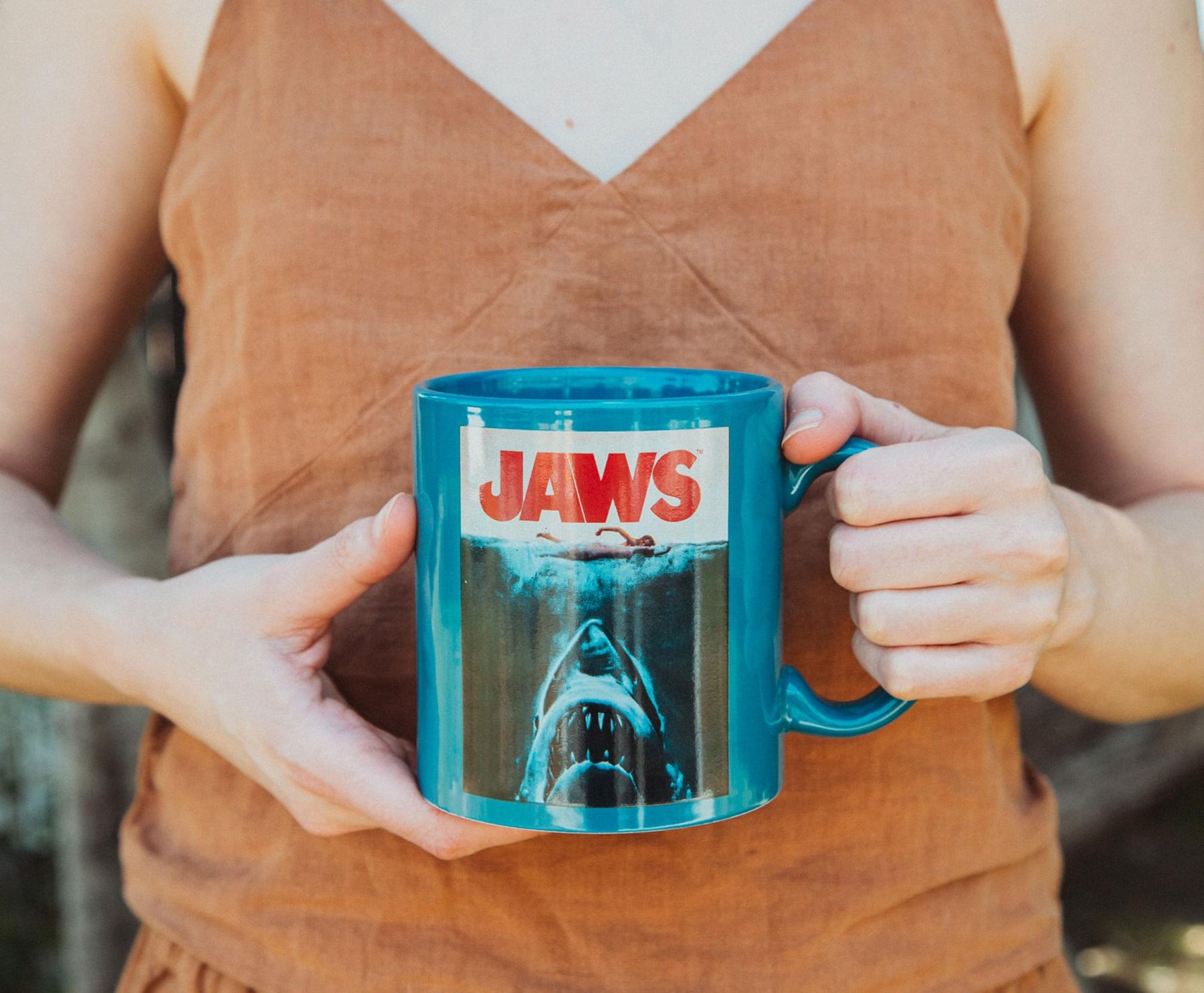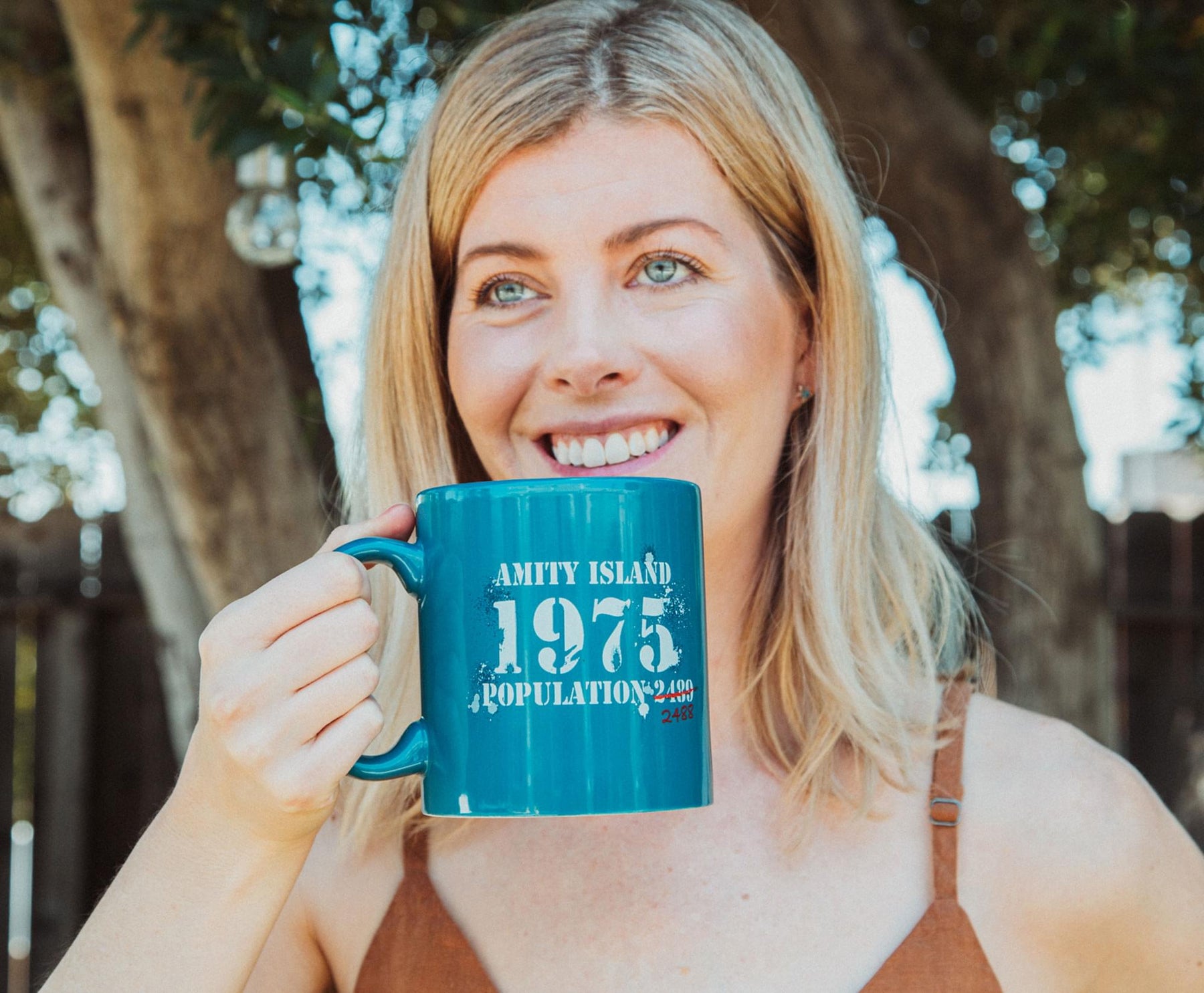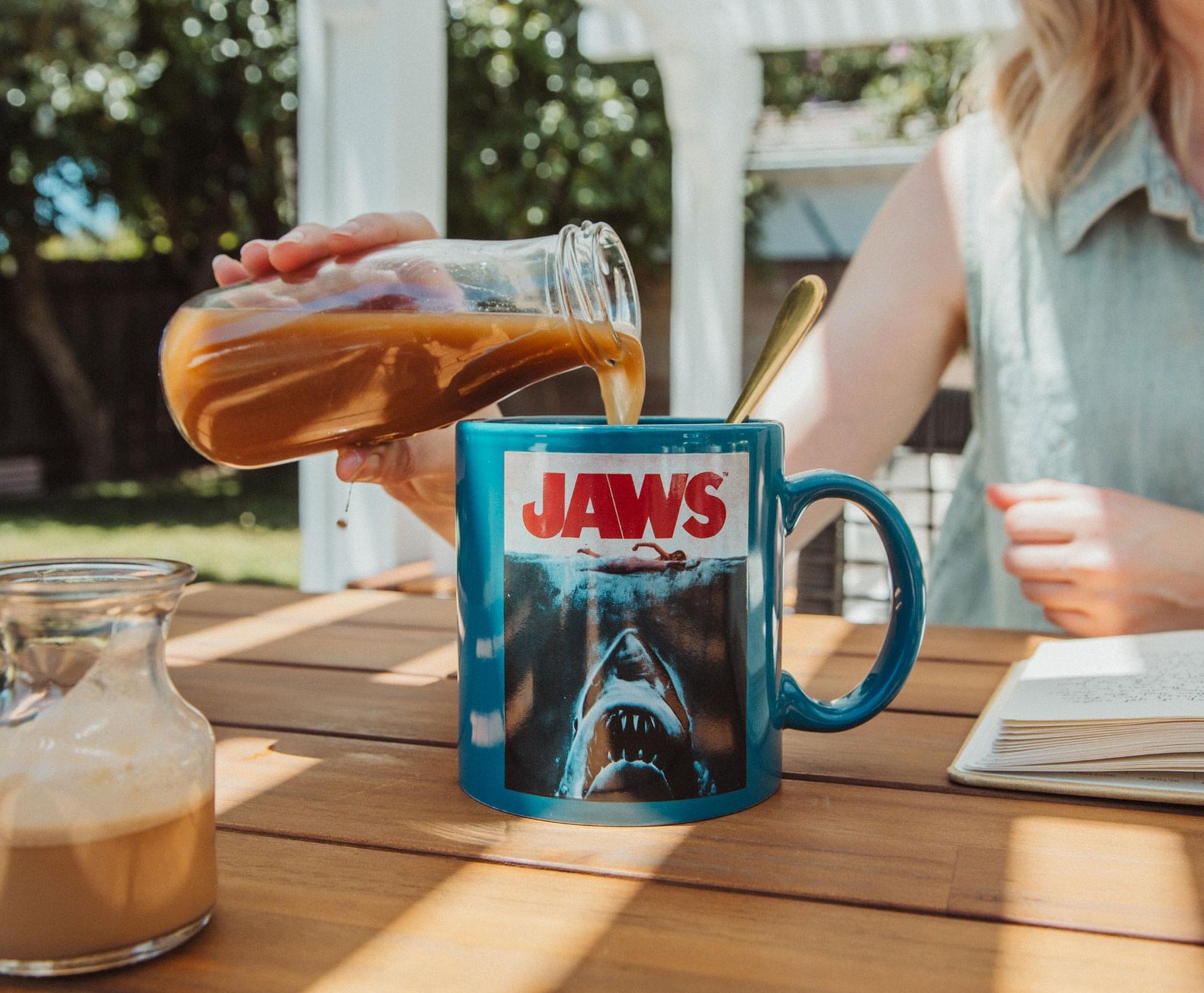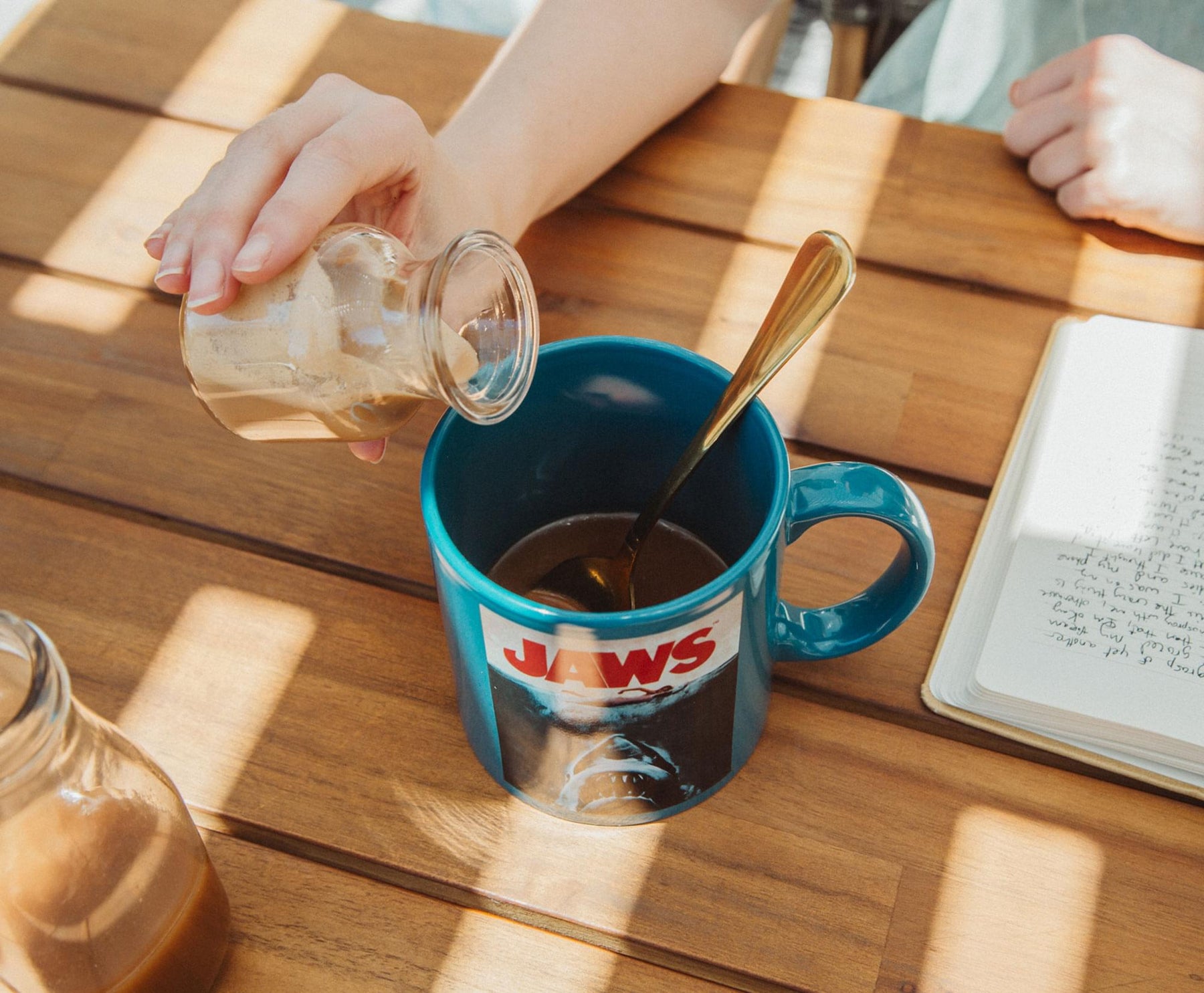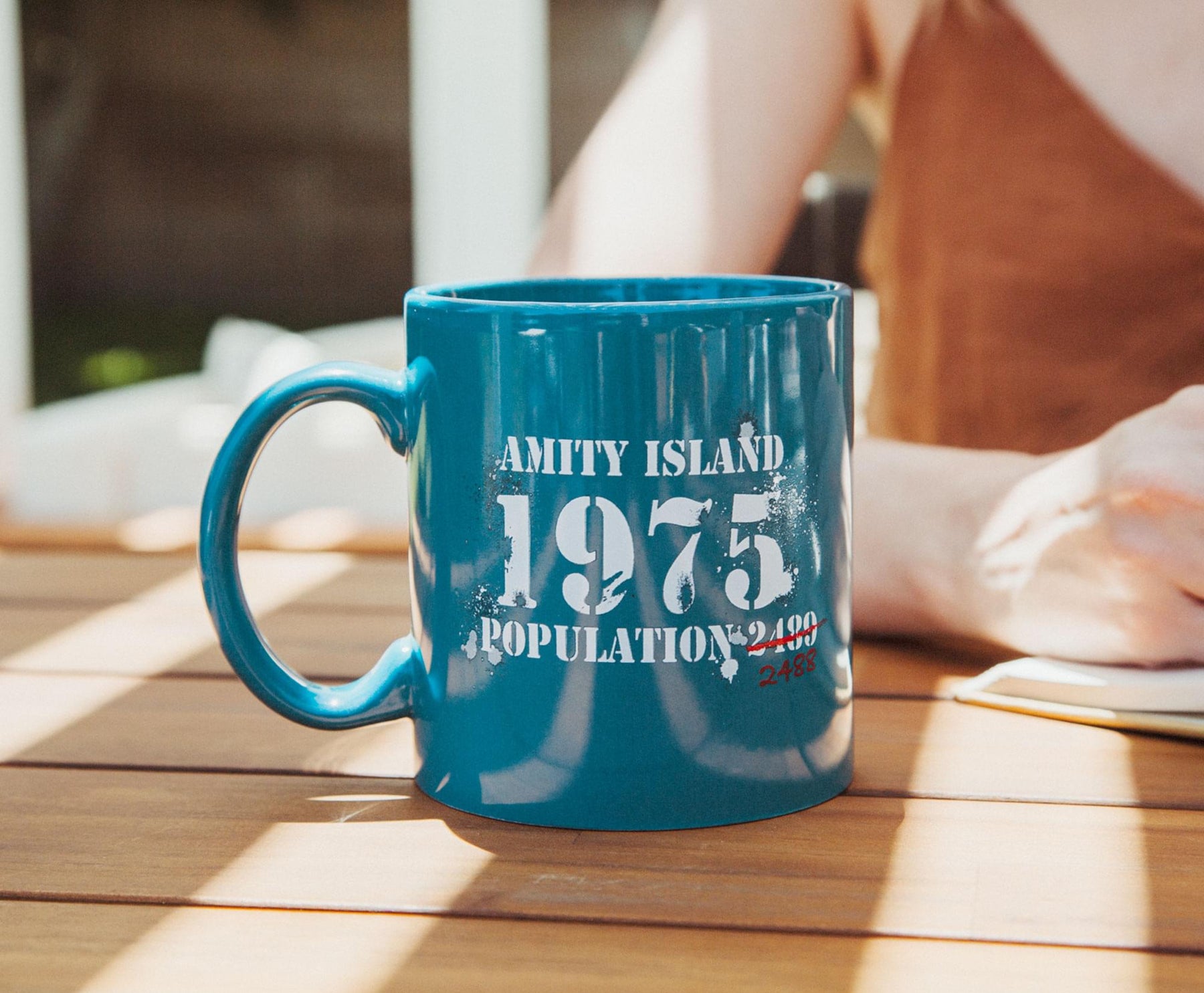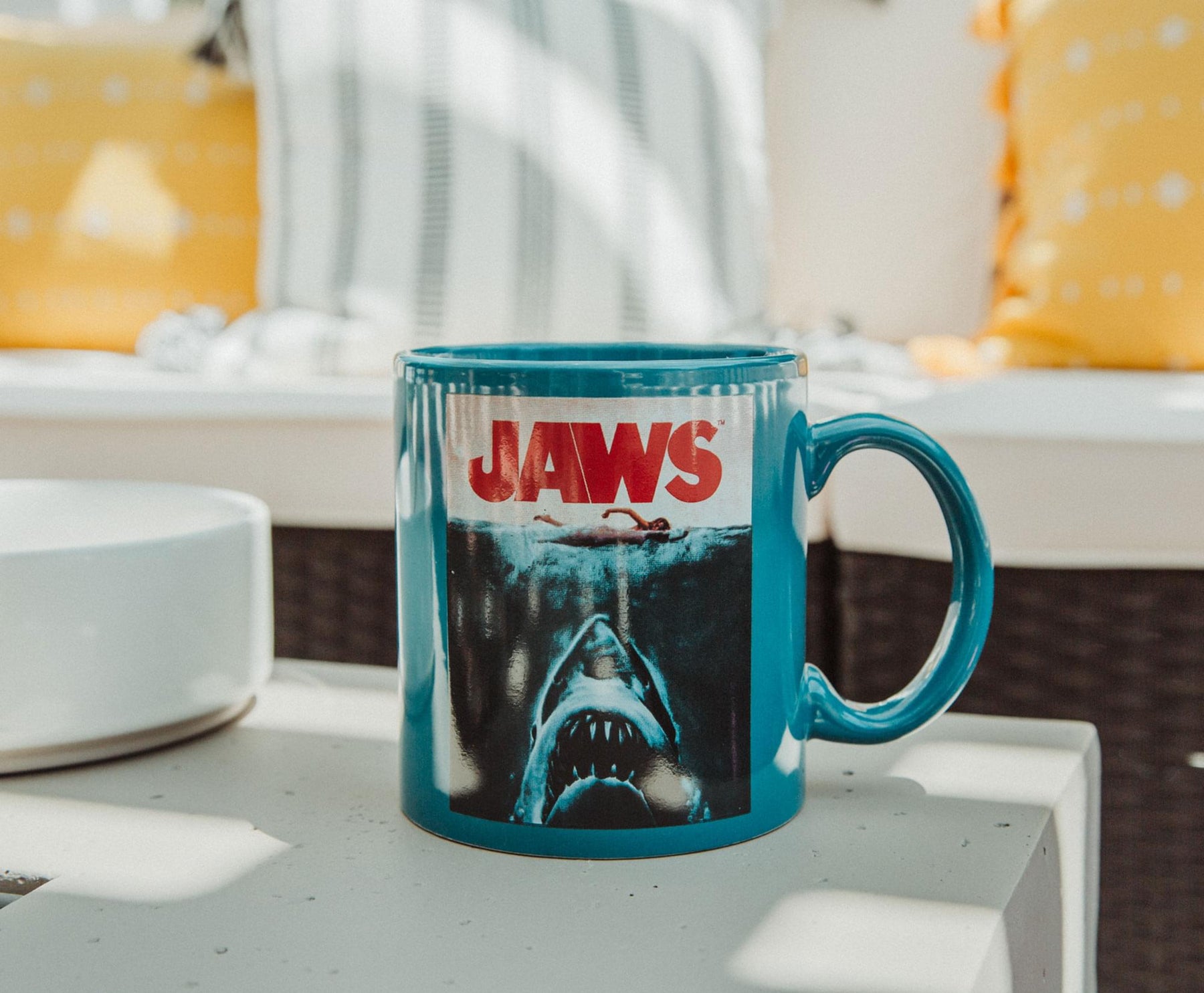 JAWS Amity Island Population Ceramic Mug | Holds 20 Ounces
COME ON IN, THE WATER IS FINE: Don't let a rouge giant killer shark ruin your summer vacay. Relax for some sun and surf in the (mostly) peaceful town of Amity Island with this exclusive JAWS coffee mug.
WELCOME TO AMITY ISLAND: Greet each each day with this mug's image of the iconic JAWS movie poster. Flip the mug around to read a fun fact on Amity, a small town with a population of only 2,489 people. Actually, make that 2,488.
THIS MUG, SWALLOW YOU WHOLE: Take a bite out of your thirst with this large coffee cup that holds approximately 20 ounces of your favorite hot or cold beverage. Just what you need for staying alert in shark-infested waters.
FISHED FROM QUALITY MATERIALS: You'll need more than a harpoon gun to bring down this BPA-free ceramic mug that's made for long-lasting use for your beach or seafaring adventures. Easy to maintain, it's safe for microwave and top-rack dishwasher.
OFFICIAL JAWS COLLECTIBLE: Make your next Amity outing a vacation to remember with this officially licensed JAWS coffee mug in hand. Perfect for giving fans a taste of the big fish blockbuster that started it all.
JUST WHEN YOU THOUGHT IT WAS SAFE TO BREW AGAIN
Don't be afraid to go back in the water. Make a splash with this exclusive coffee mug inspired by Steven Spielberg's cult classic shark movie, JAWS.
You can almost hear the unforgettable JAWS theme song playing while swimming in the bold graphic design of the original movie poster. A man-eating great white shark rising up to dine on an unsuspecting swimmer is an iconic image that has struck terror in millions of moviegoers. On the back, the sleepy town of Amity Island awaits your stay. Back in 1975, this usually quiet beach retreat was the home of 2,489 local residents. Oops, make that 2,488 people.
Something about a shark attack...
VENTURE INTO THE DEPTHS
You won't need a bigger mug than this BPA-free ceramic mug that is sure to satisfy your killer thirst. Don't let one bad shark crash your summertime plans. Take a bite out of this officially licensed drinkware inspired by JAWS.
CARE INSTRUCTIONS
Easy care
Top-rack dishwasher safe
Microwave safe