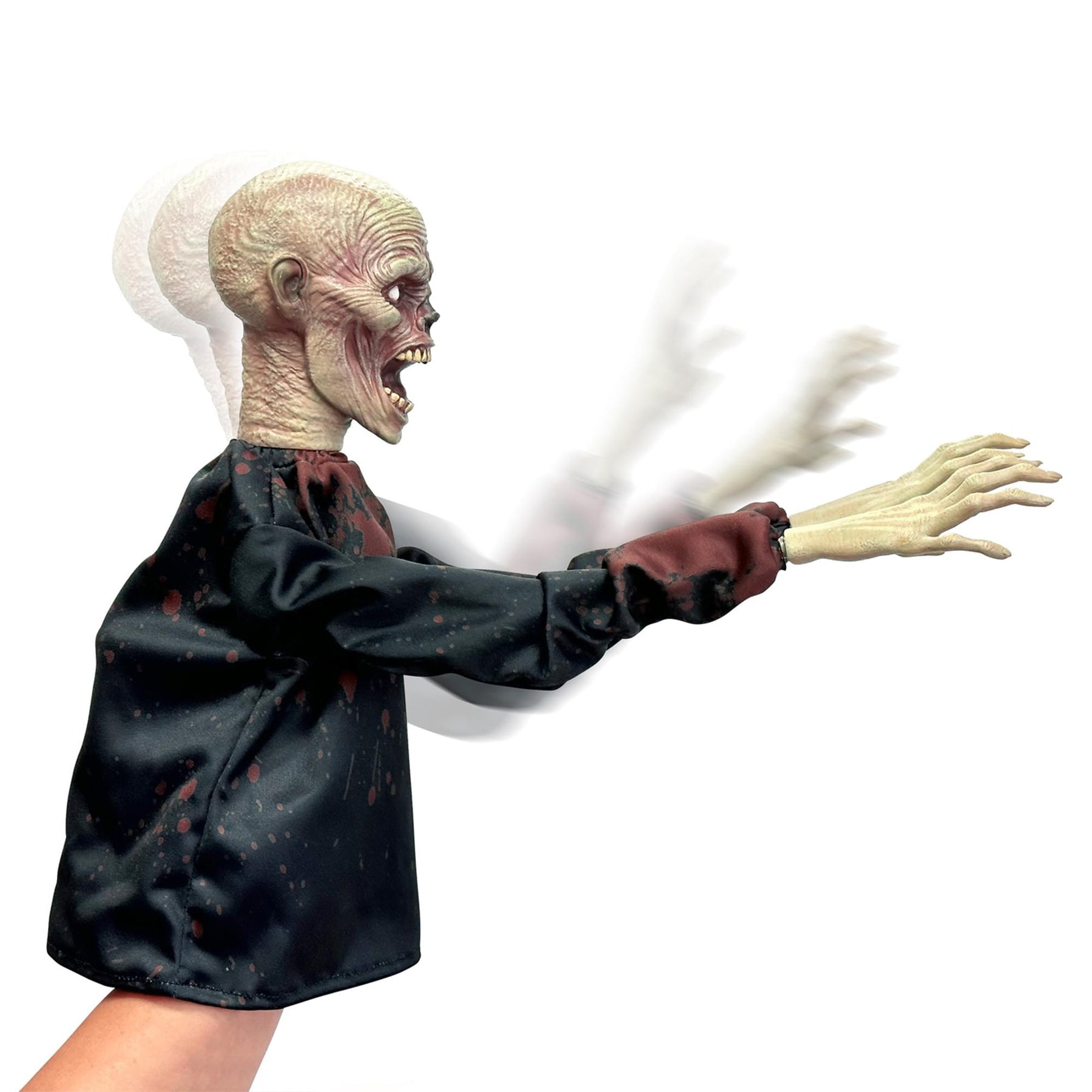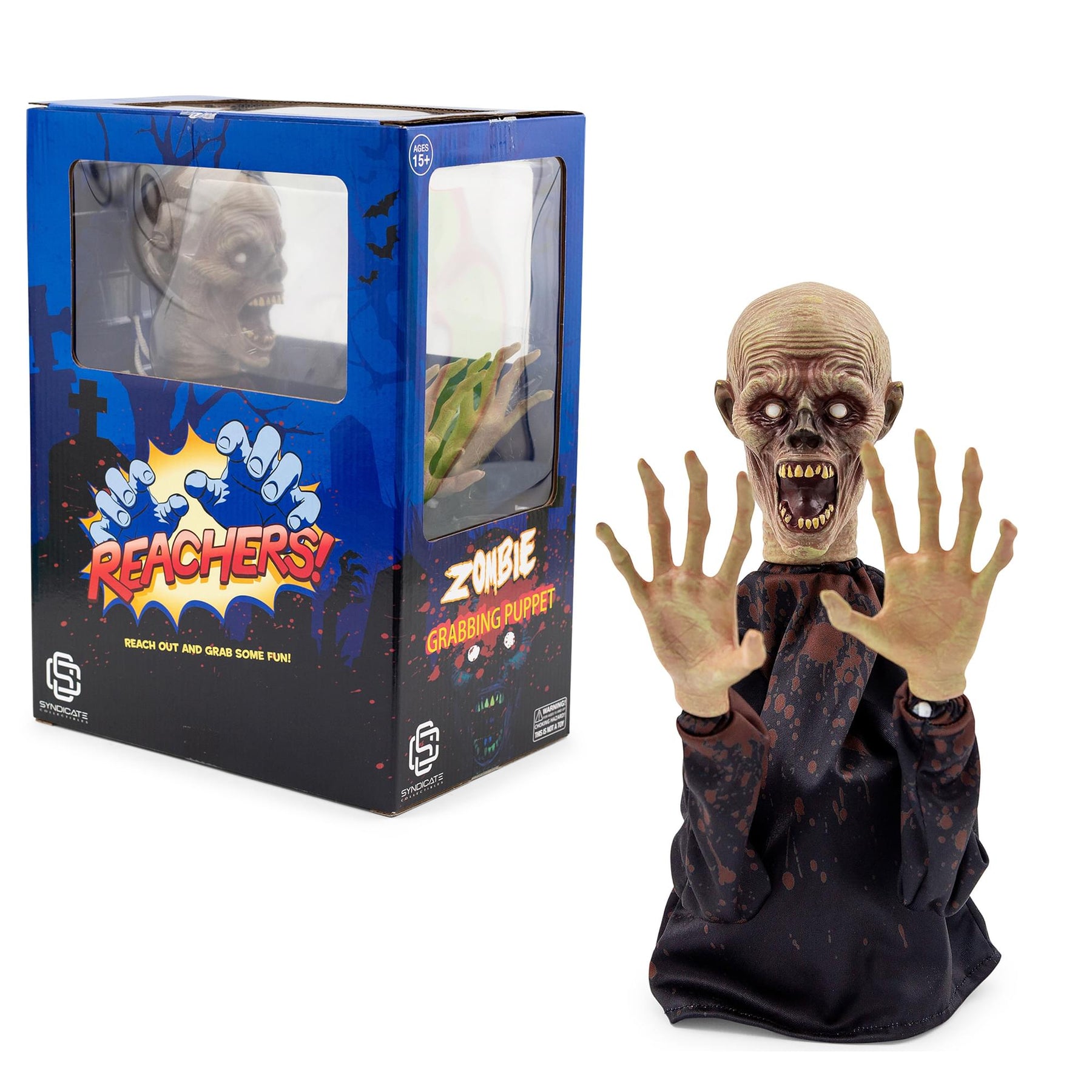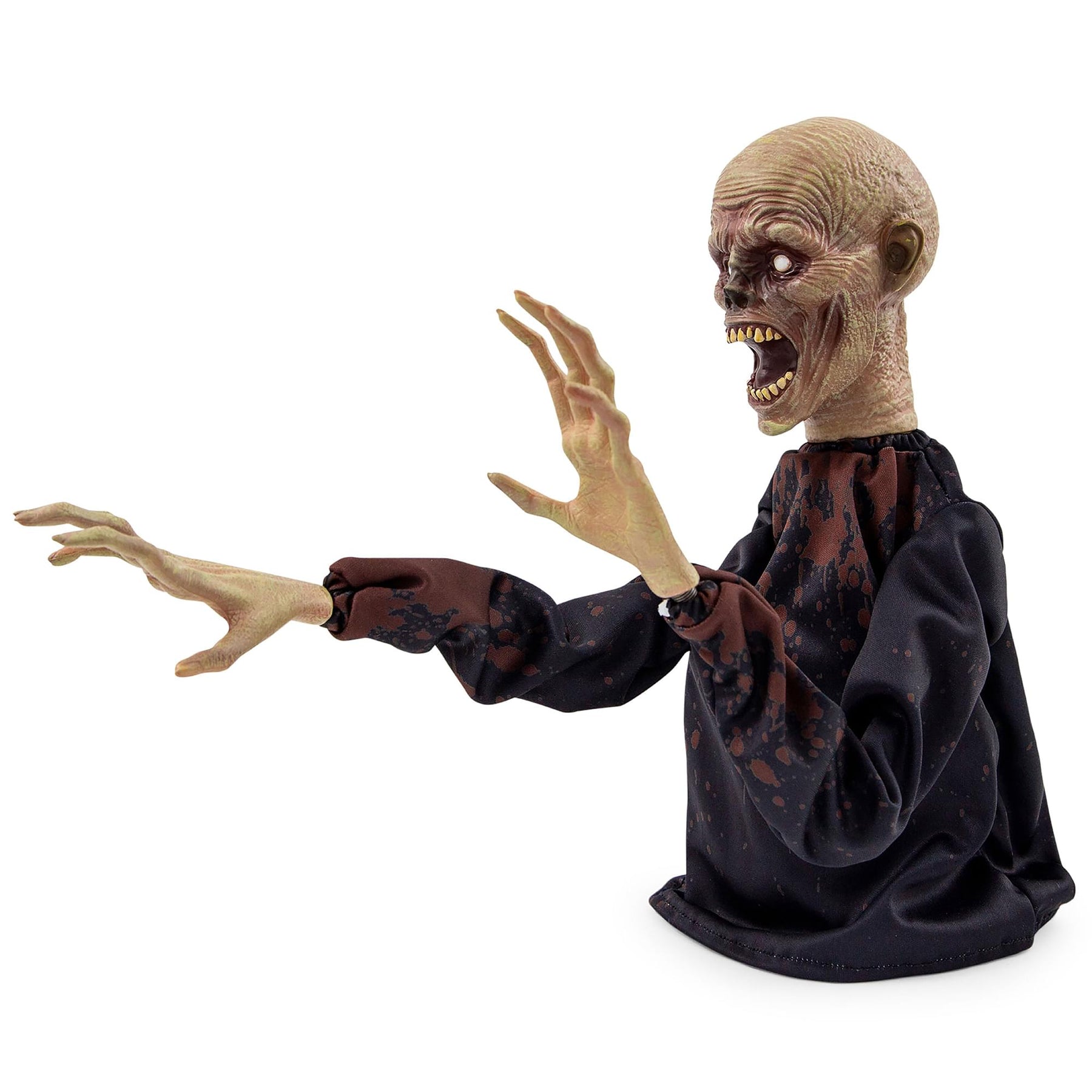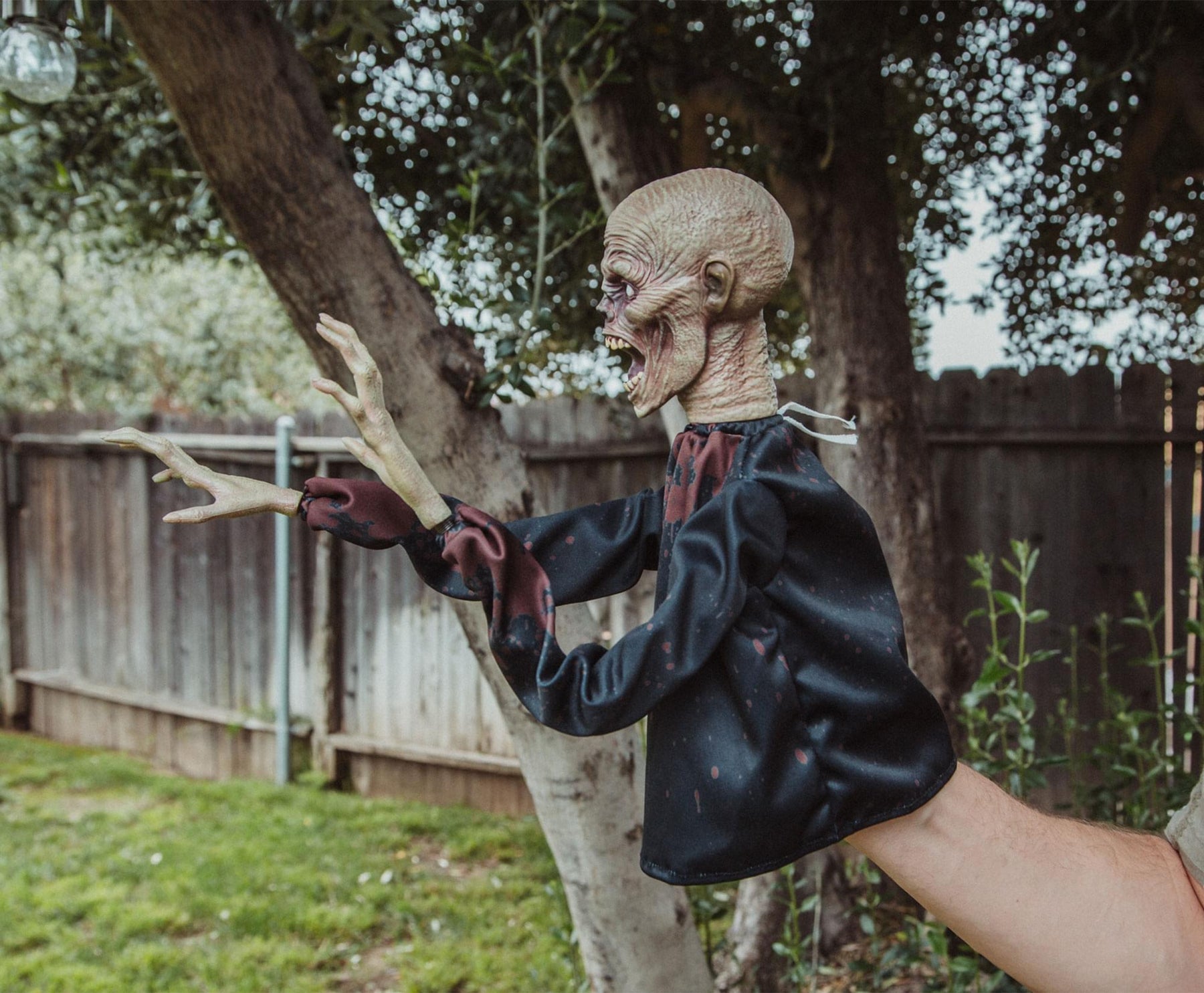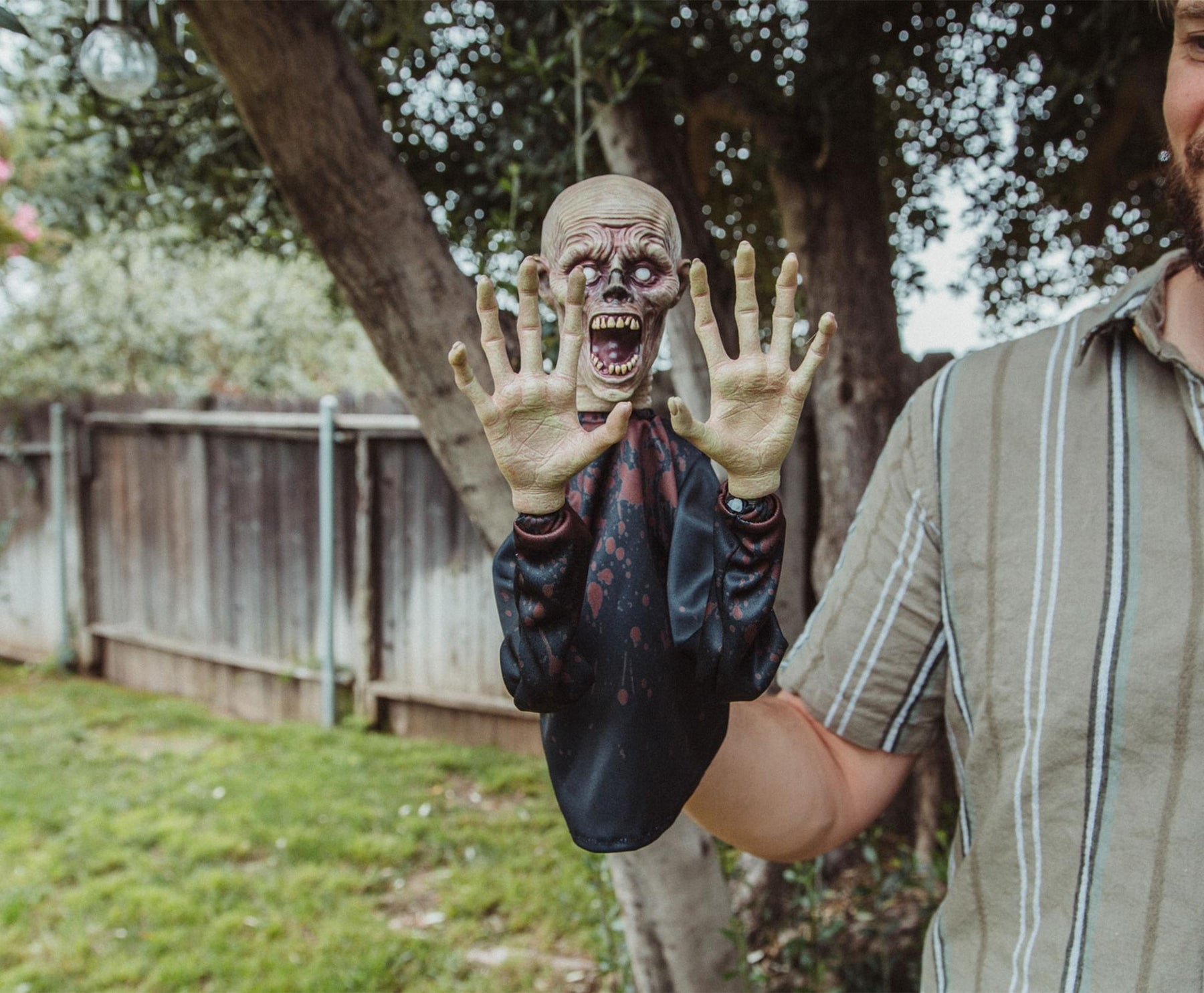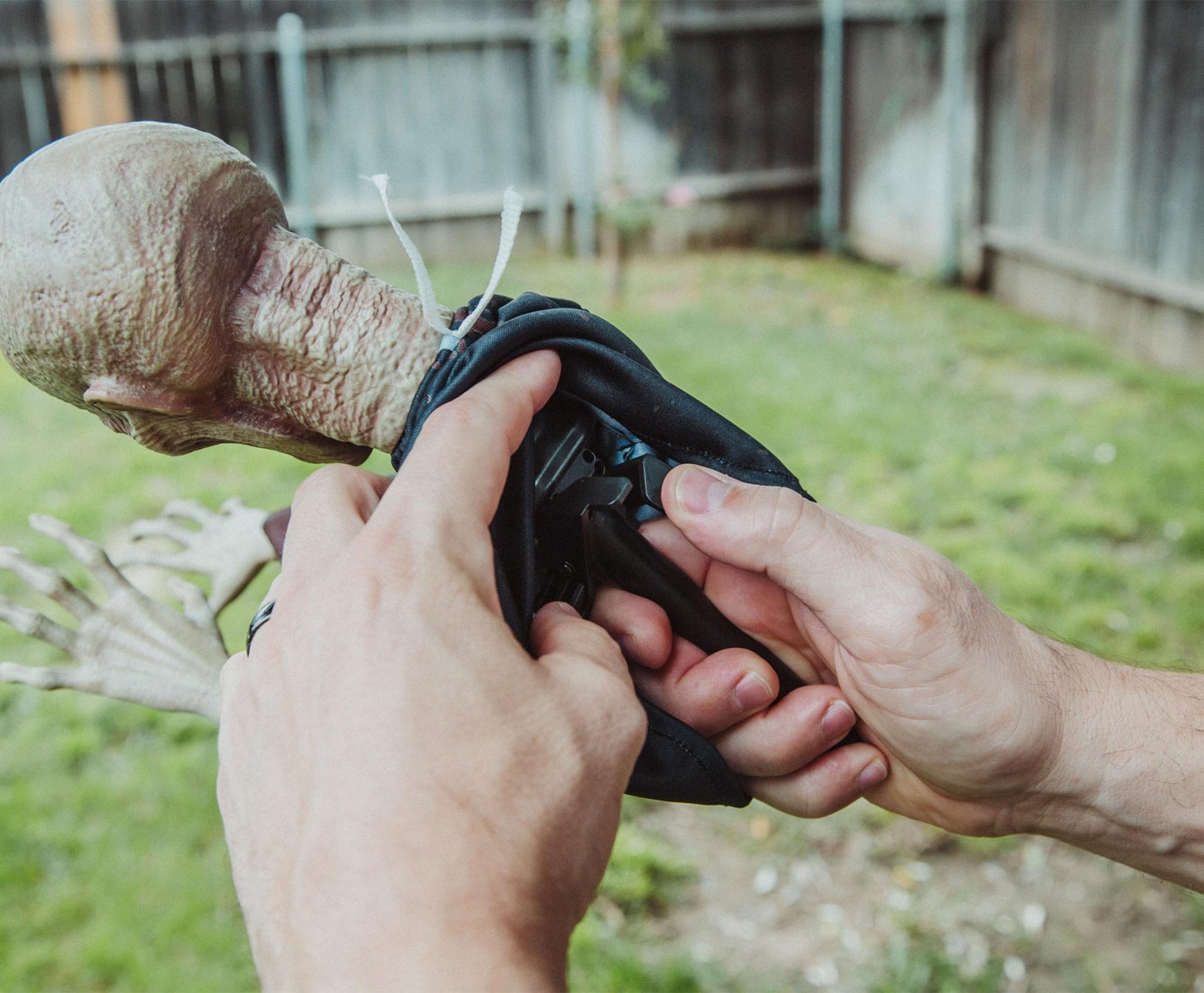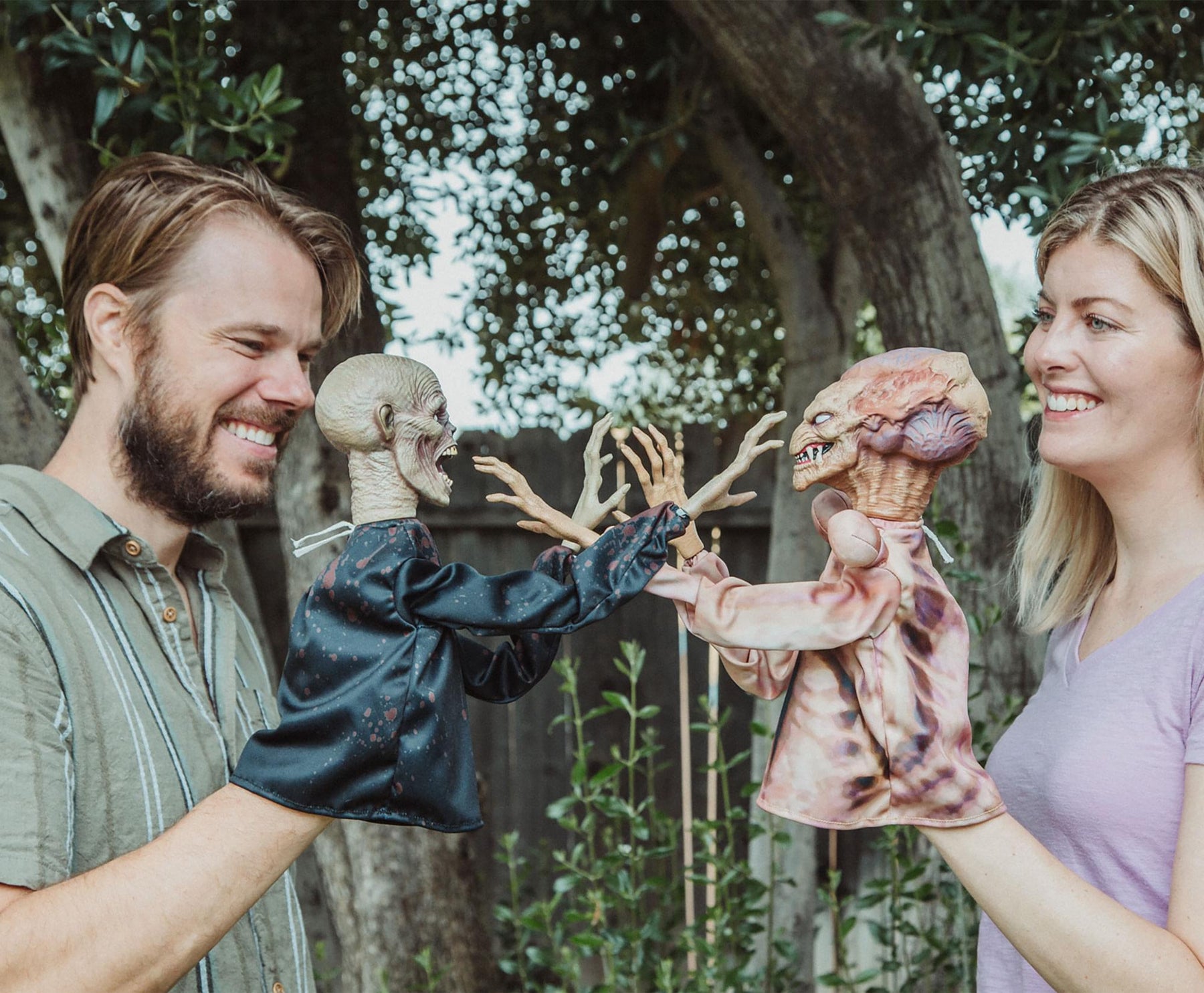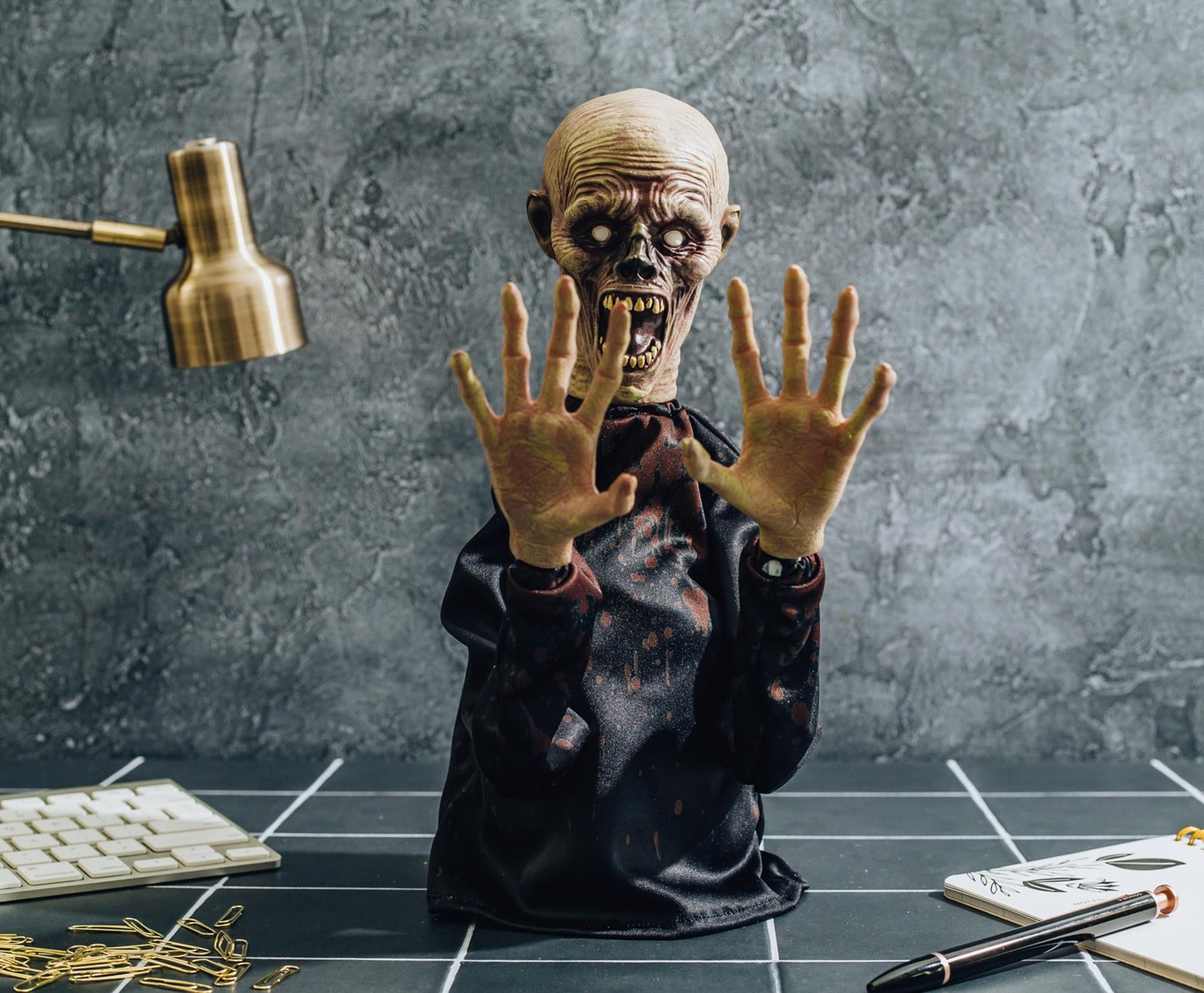 Horror Reachers Zombie 13-Inch Boxing Puppet Toy | Toynk Exclusive
UNLEASHING THE UNDEAD: Clawing out from the crypt to devour the living comes this exclusive Horror Reachers grabbing puppet of a murderous zombie. This undead creature is now in your control and ready to reach out on your command.
MONSTROUS DESIGN: This zombie's soulless expression and pallid tone will send shivers down your spine. Artfully built with a detailed head sculpt and bloody cloth gown, this grisly hand puppet looks like it just reanimated.
A KILLER FEATURE: With frightening arm-grabbing action, this hand puppet is designed to move manually. Watch in terror as the undead monstrosity springs to life and lunges forward when the levers are pushed inside. No batteries required.
QUALITY TO DIE FOR: Sized to fit most hands, this puppet figure measures approximately 13 inches tall. The creature's putrid fleshy appearance and sinister clawed hands make this puppet a terrifying display piece for any horror aficionado.
OFFICIAL HORROR REACHERS COLLECTIBLE: Rising from the dead comes this officially licensed grabbing puppet from the Horror Reachers series. With its dreadfully original design, this is one zombie outbreak you'll want to experience firsthand.
AN UNDEAD HORROR HAS RISEN
It's not your eyes playing tricks on you. The dead walk the earth in the form of this exclusive grabbing puppet, part of the Horror Reachers series for those with a grasp on gore.
Pure evil never dies with this terrifying reimagining of a brain-eating zombie, epitomizing the gruesome allure of classic horror monsters. This undead menace has its toothy maw wide open, ready for a quick snack of human flesh. The stuff of nightmares, this highly detailed rendition of a reanimated creature features a bone-chilling decomposing design that is sure to leave the faint of heart quivering.
REACHING OUT FROM BEYOND THE GRAVE
Ready to reach out and feast on the living, this zombie hand puppet is yours to control with creepy arm-clawing action. Easy to operate, even with trembling hands, this puppet's internal levers allow you to extend the monster's arms to sink its claws into its next unsuspecting victim. Grab a front-row seat to the zombie apocalypse, with this figure's eerie interactive element encouraging horror enthusiasts to create their own gripping tales of mayhem.
Summon fear from the darkest corners of your imagination with this officially licensed Horror Reachers grabbing puppet.
Read All About It on Our Blog
Trending Geek