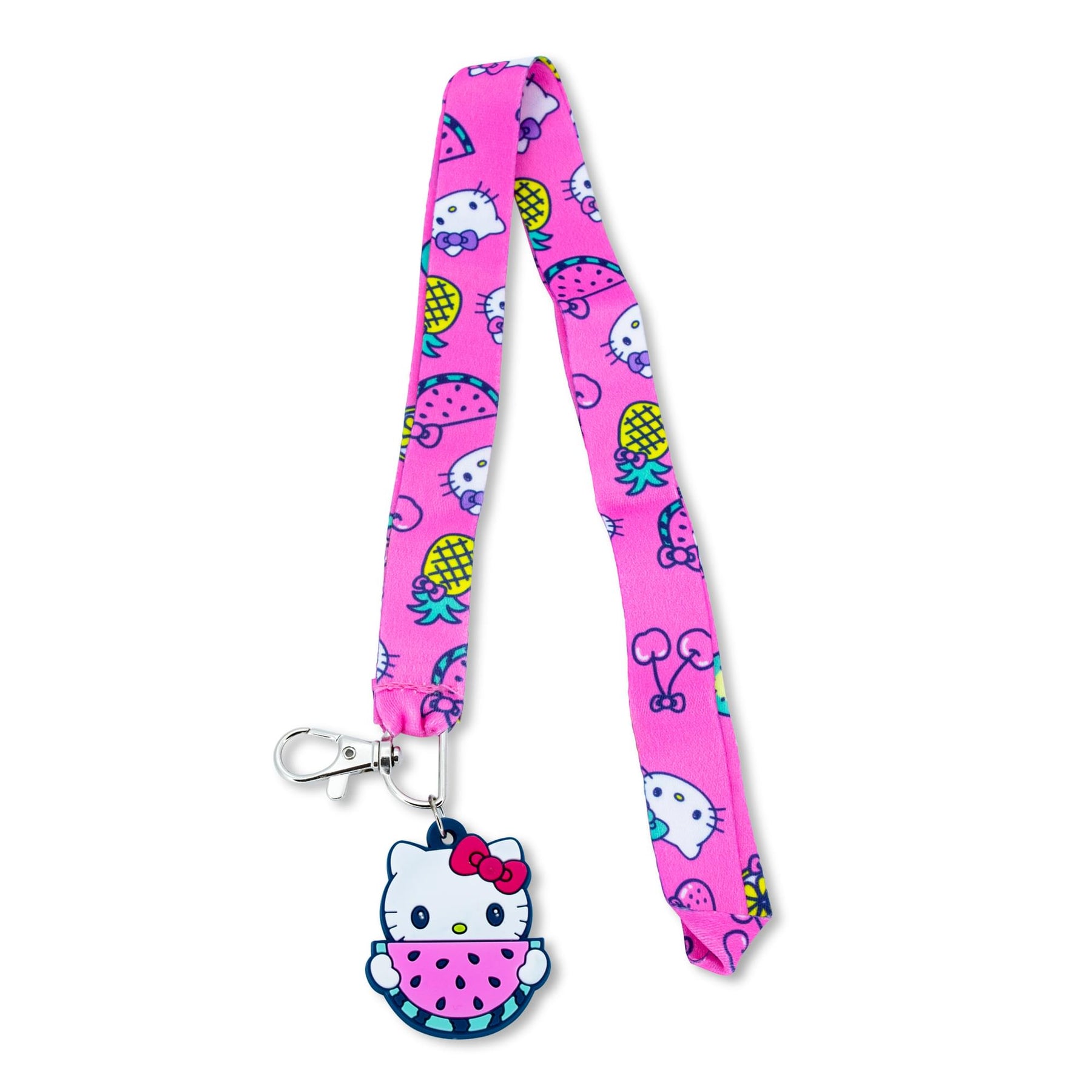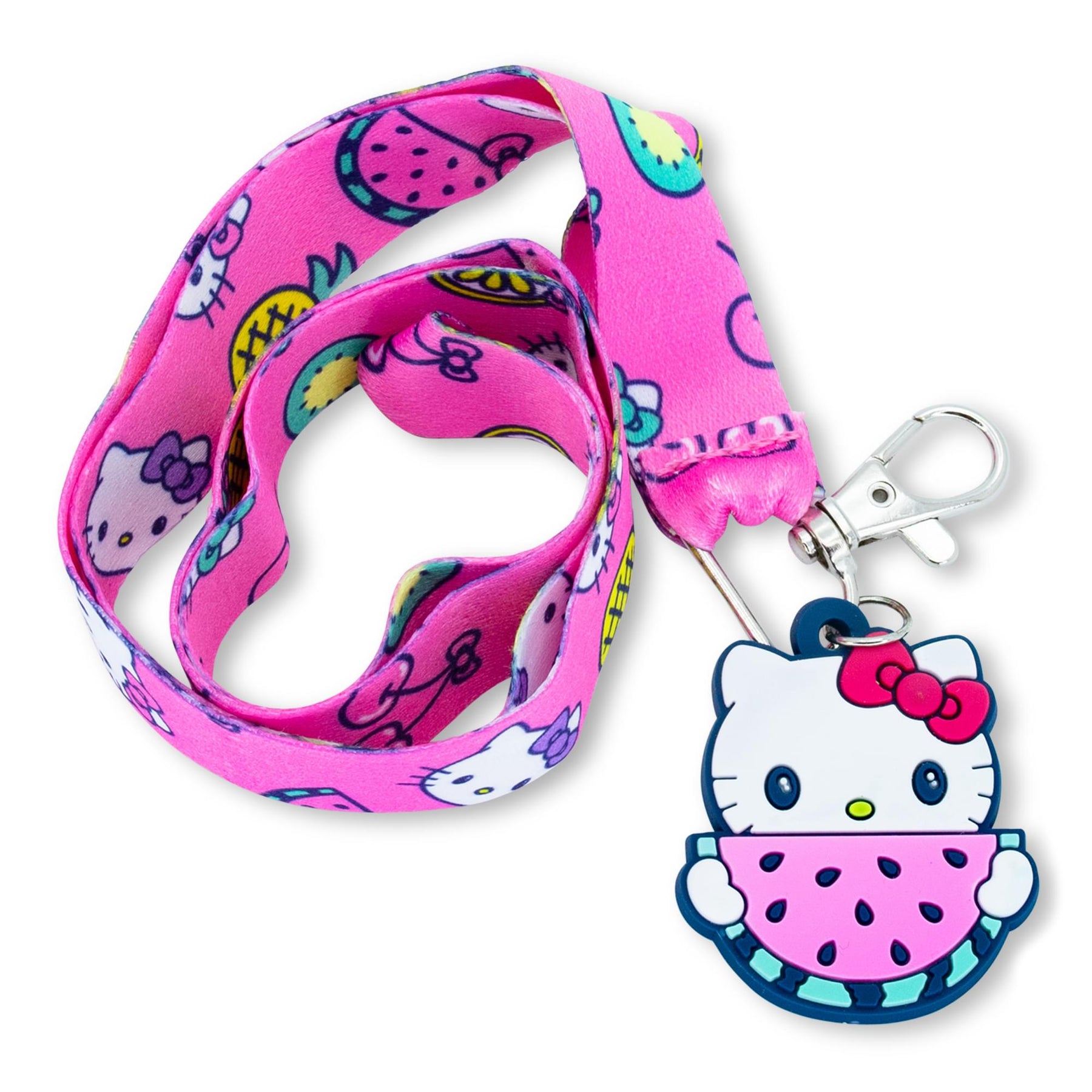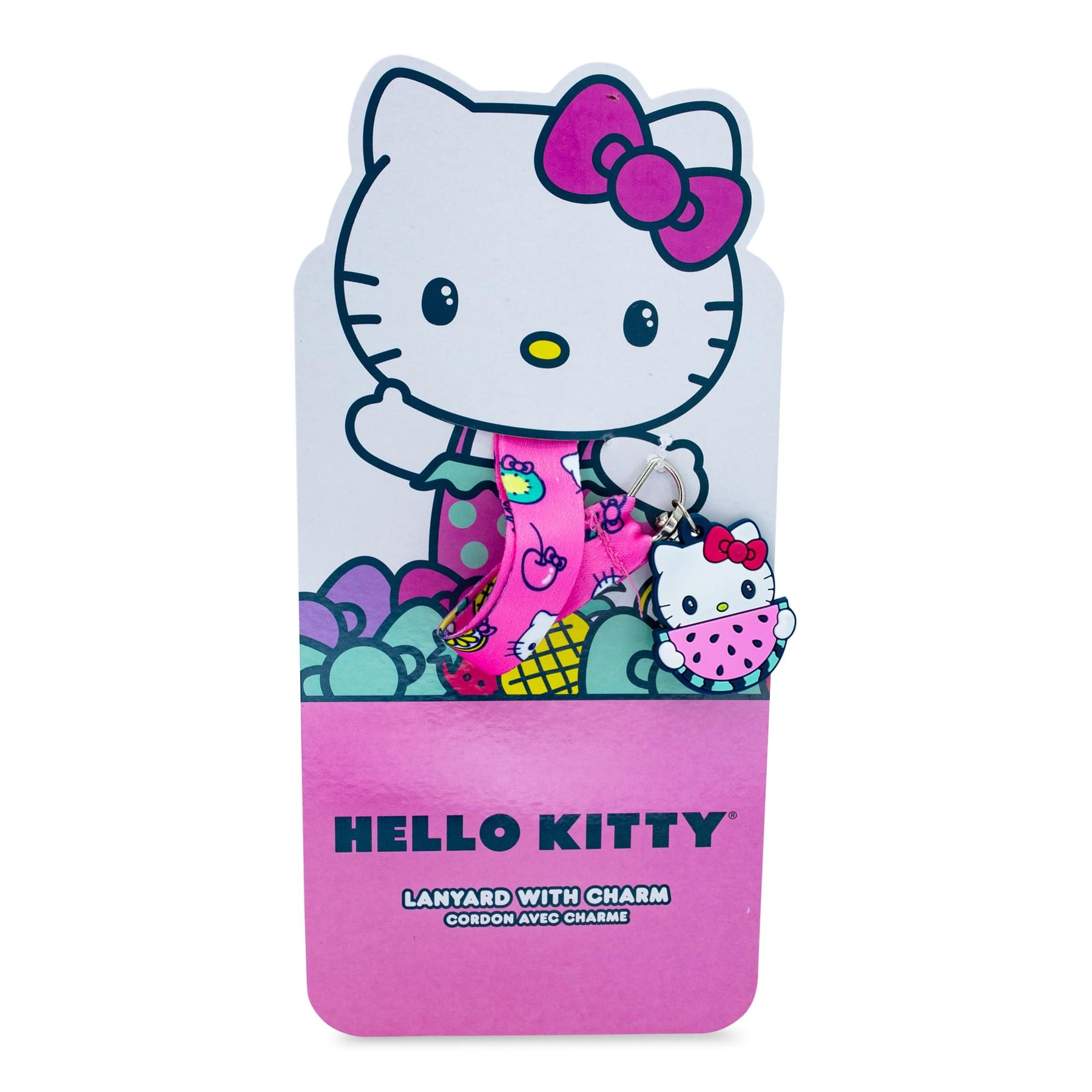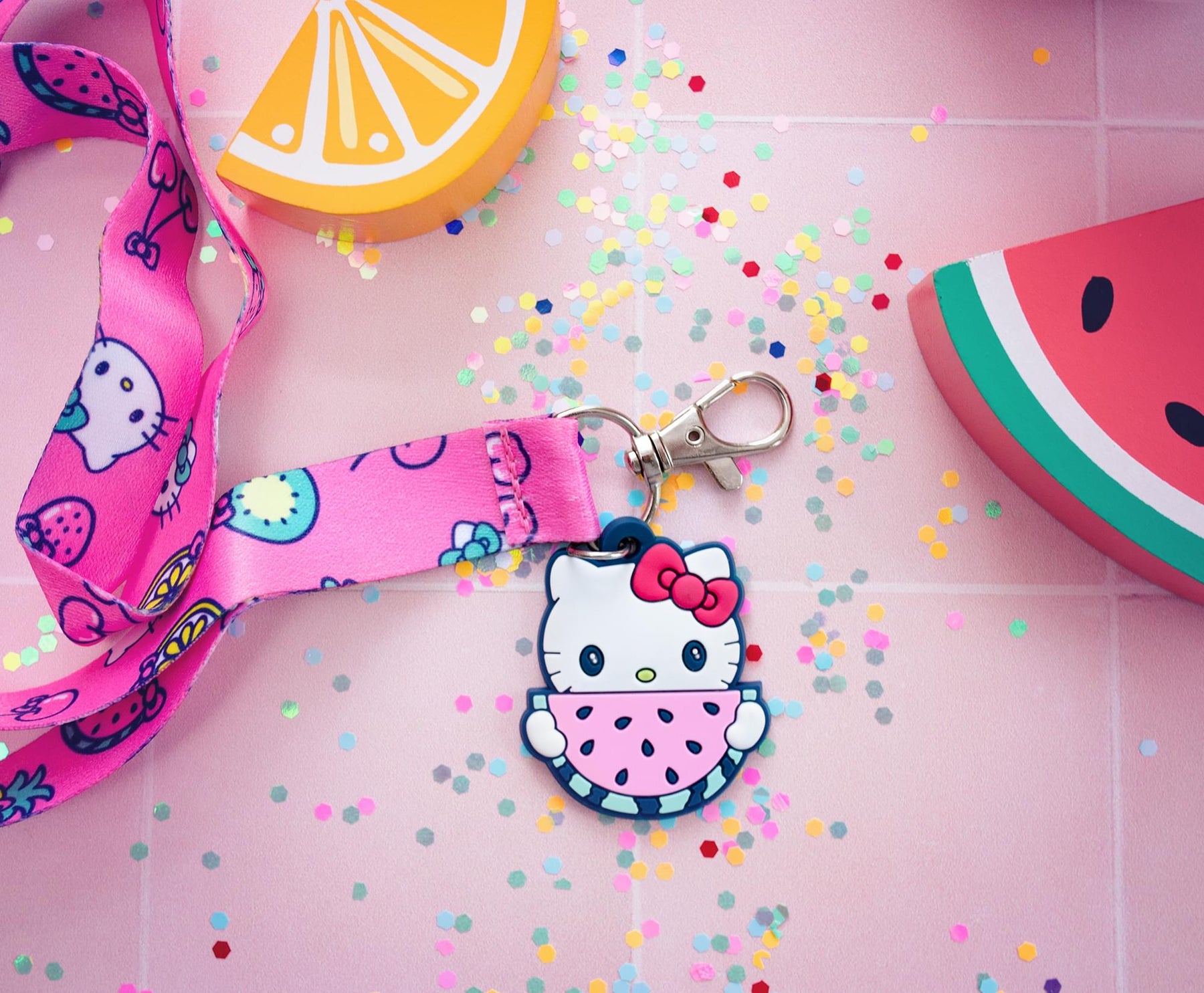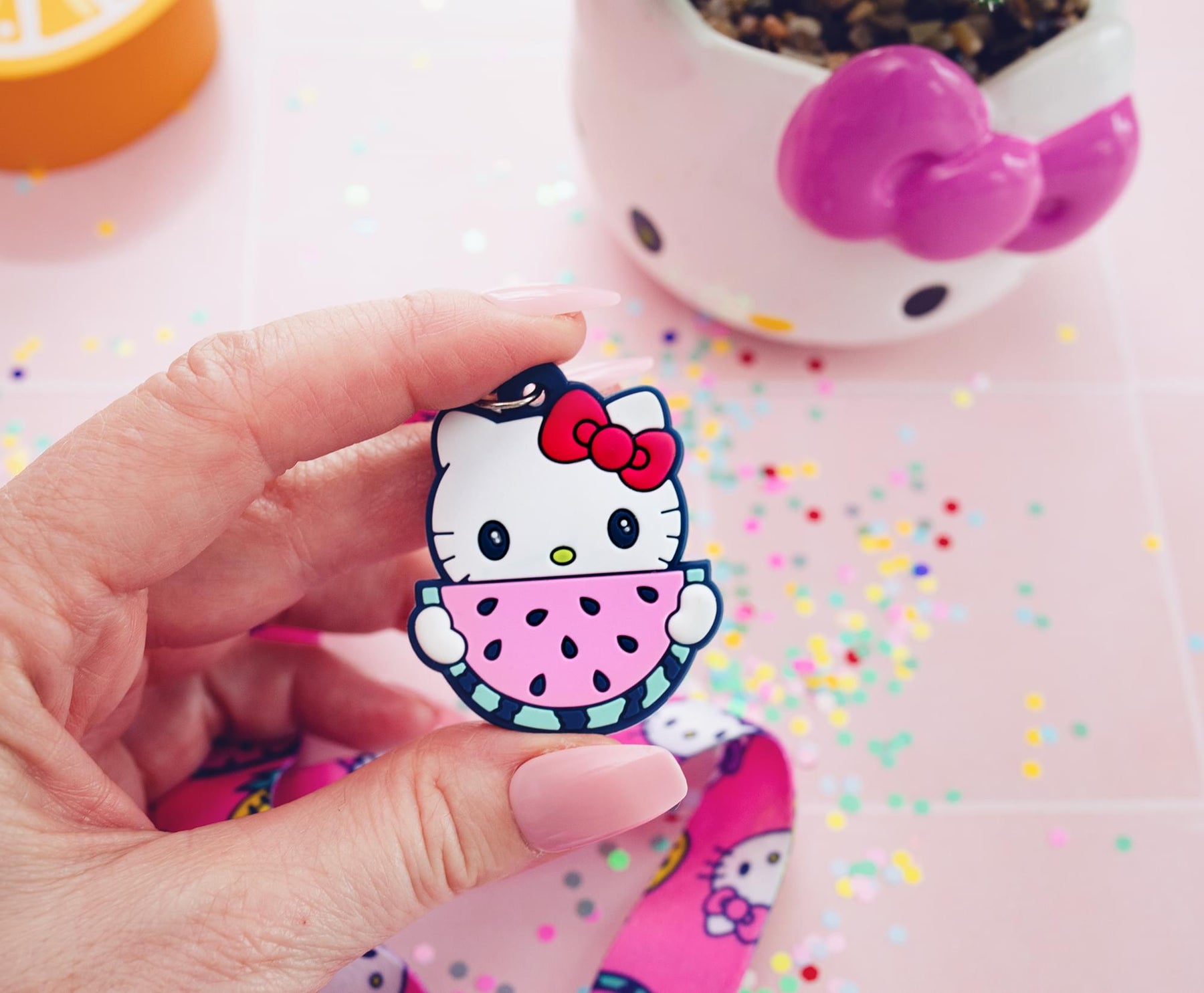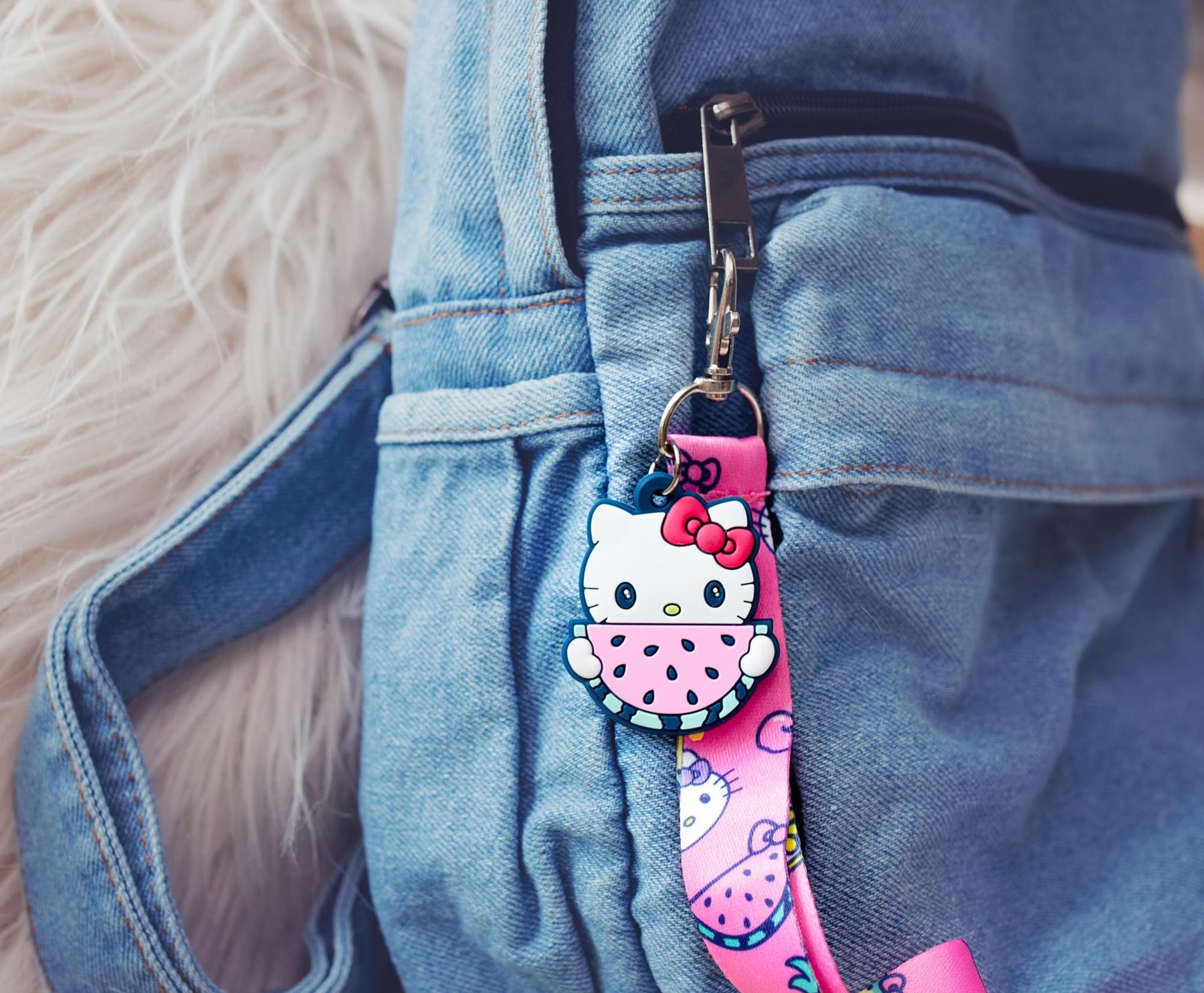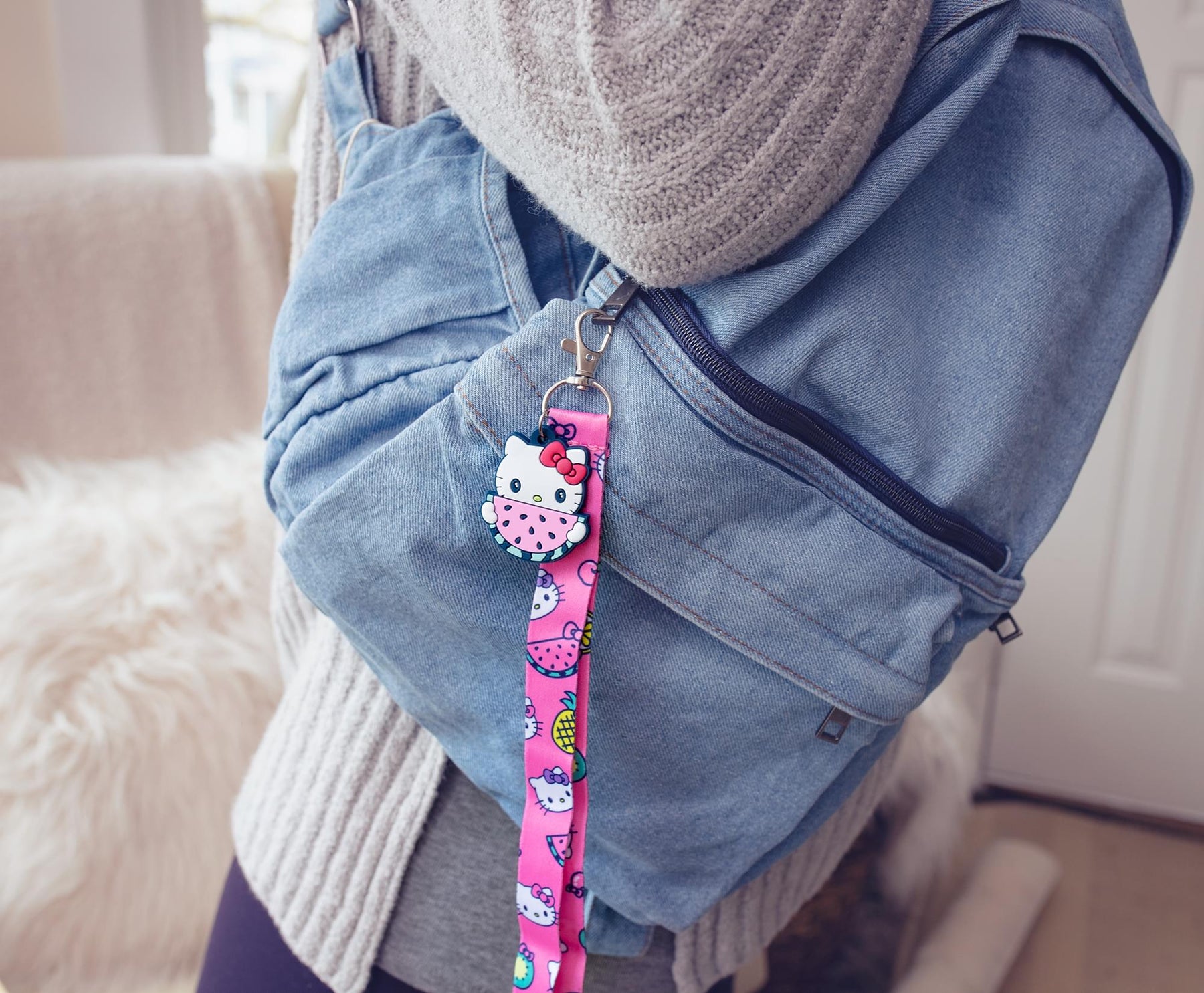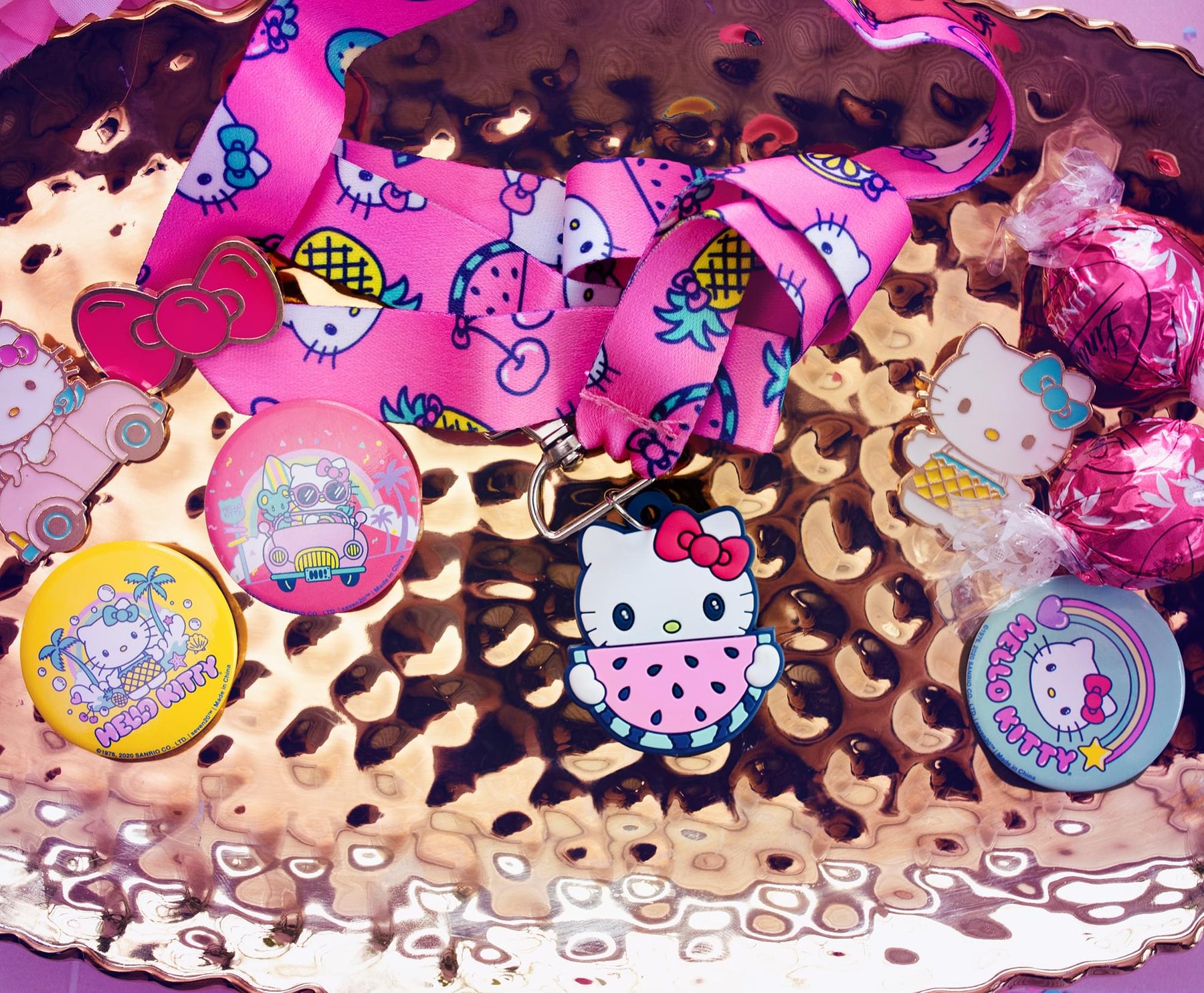 Sanrio Hello Kitty Supercute Fruit Strap Lanyard With Watermelon Charm
SAY HELLO TO YOUR NEW FAVORITE THING: Bring your new BFF with you wherever you go with this fresh and fruity Hello Kitty lanyard. Show the world you can be organized and adorable at the exact same time.
SUCH GOOD TASTE: Hello Kitty is renowned for her great taste, and this lanyard is covered in trendy, tasty treats. On a pink background, you'll spot delicious fruits patterned alongside the gal herself in different colored hair bows.
EXPRESS YOURSELF BY ACCESSORIZING: Why can't something be both fashionable and functional? This supercute lanyard features a metal clasp, complete with a removable rubber charm of Hello Kitty enjoying a slice of watermelon.
USE YOUR IMAGINATION: This lanyard makes a handy keychain that can help you keep track of your essentials. Easily attach a badge holder for your license, credit cards, name tag, school ID, and other important belongings.
OFFICIAL SANRIO COLLECTIBLE: Let all of your classmates, coworkers, or friends know you're not afraid to be fashionable with this officially licensed lanyard inspired by Sanrio's timeless style icon, the one and only Hello Kitty.
YOU CAN NEVER HAVE TOO MANY FRIENDS
Tell the world that you have great taste and know what tastes great with this Hello Kitty lanyard from the world of Sanrio.
Hello Kitty isn't afraid to show the world who she is or what she likes, and you shouldn't be either. She may be just five apples tall, but her presence could fill a whole orchard. And now with this sweet fruit themed lanyard, you can show the world you're growing into an icon just like her. Based on her signature color pink, this ID holder shows supercute versions of watermelons, kiwi and cherries alongside images of the gal herself.
ENJOY THE KAWAII SIDE OF LIFE WITH HELLO KITTY
If there's one thing Hello Kitty knows, it's that you need to take care of yourself and your friends. This multi-use lanyard is the perfect accessory for school, work, tradeshows, conventions, and more. This way, you can keep all your most important essentials on hand, whether you're in class or posting your latest update on the go.
Let the world know you've got some fresh ideas with this officially licensed collectible inspired by the charming world of Hello Kitty.