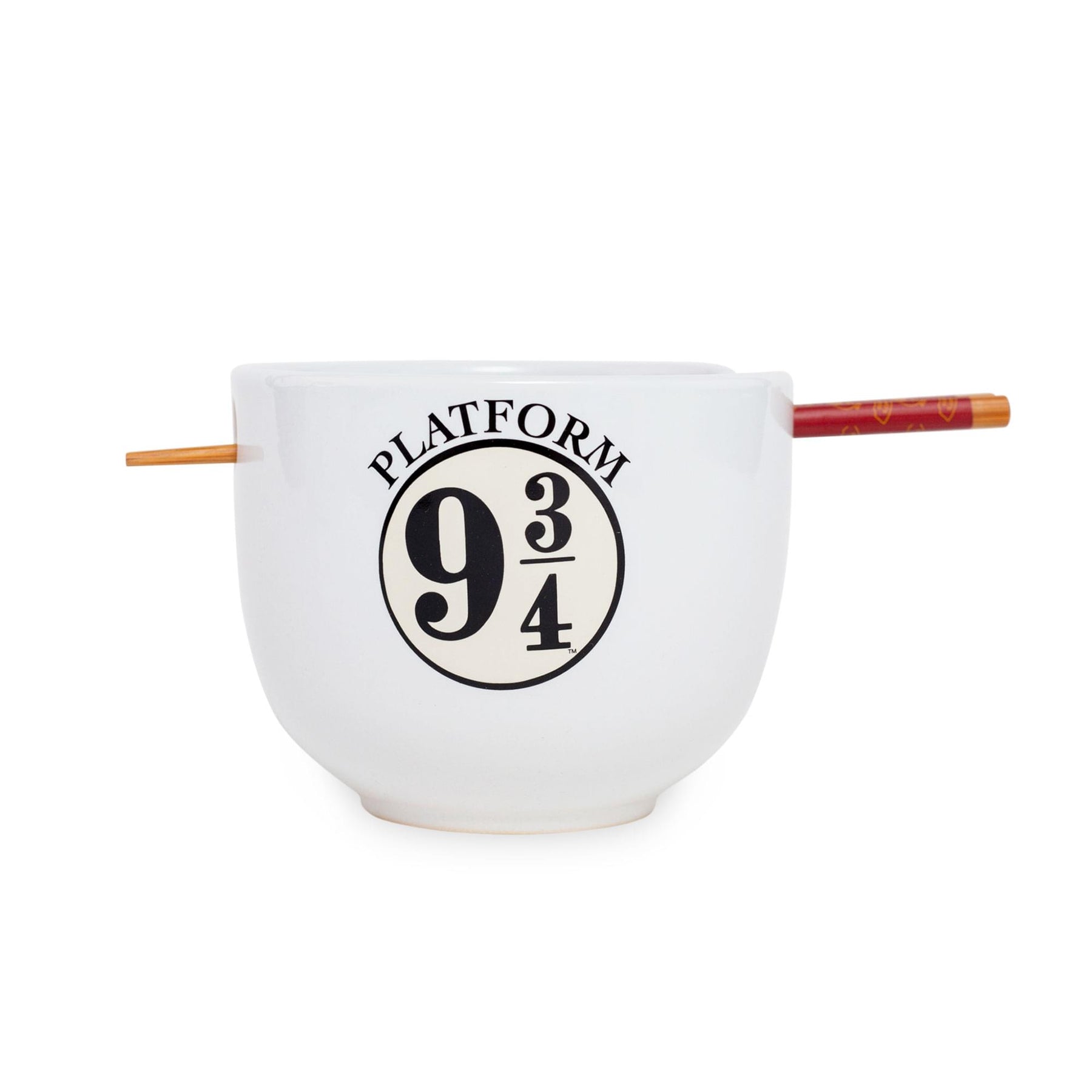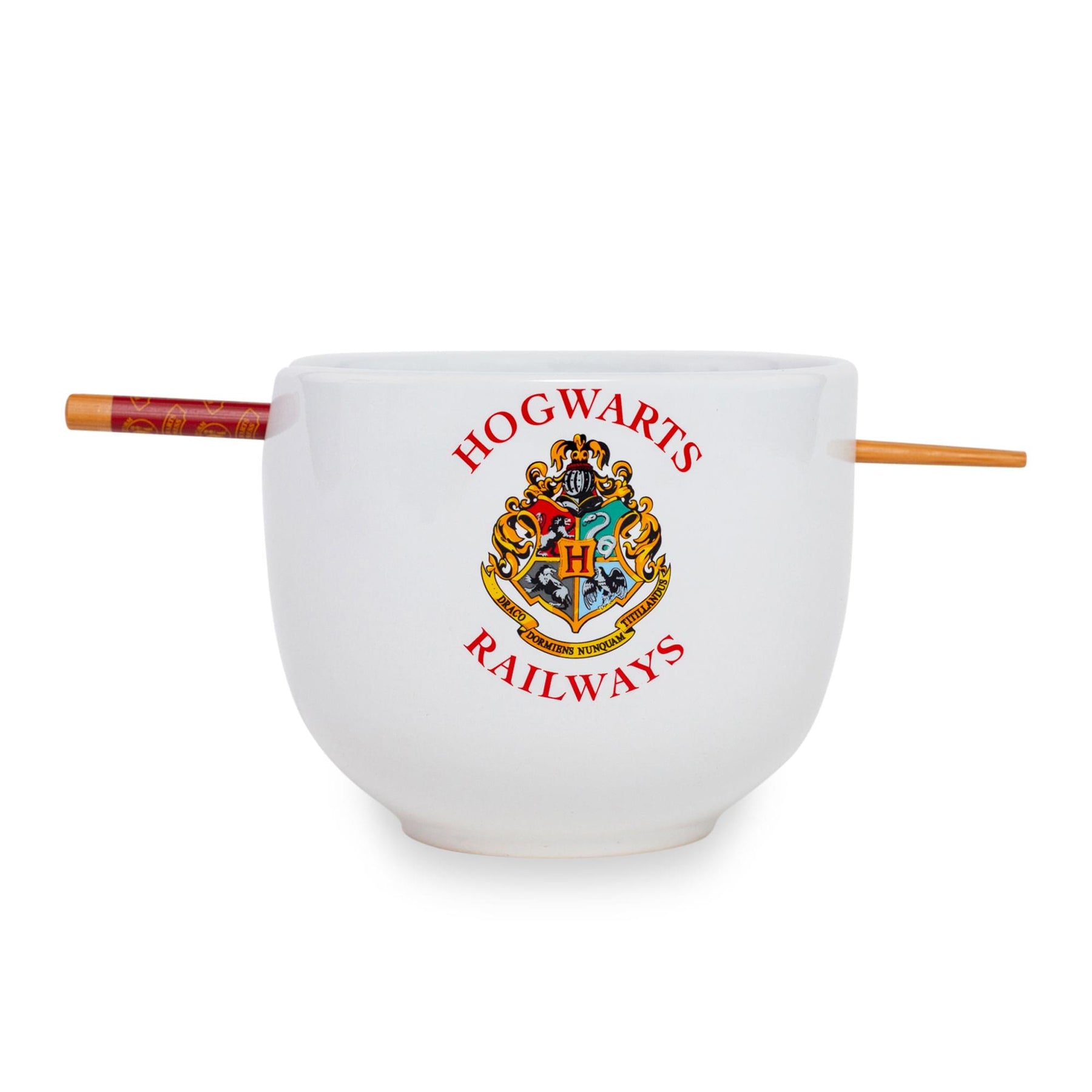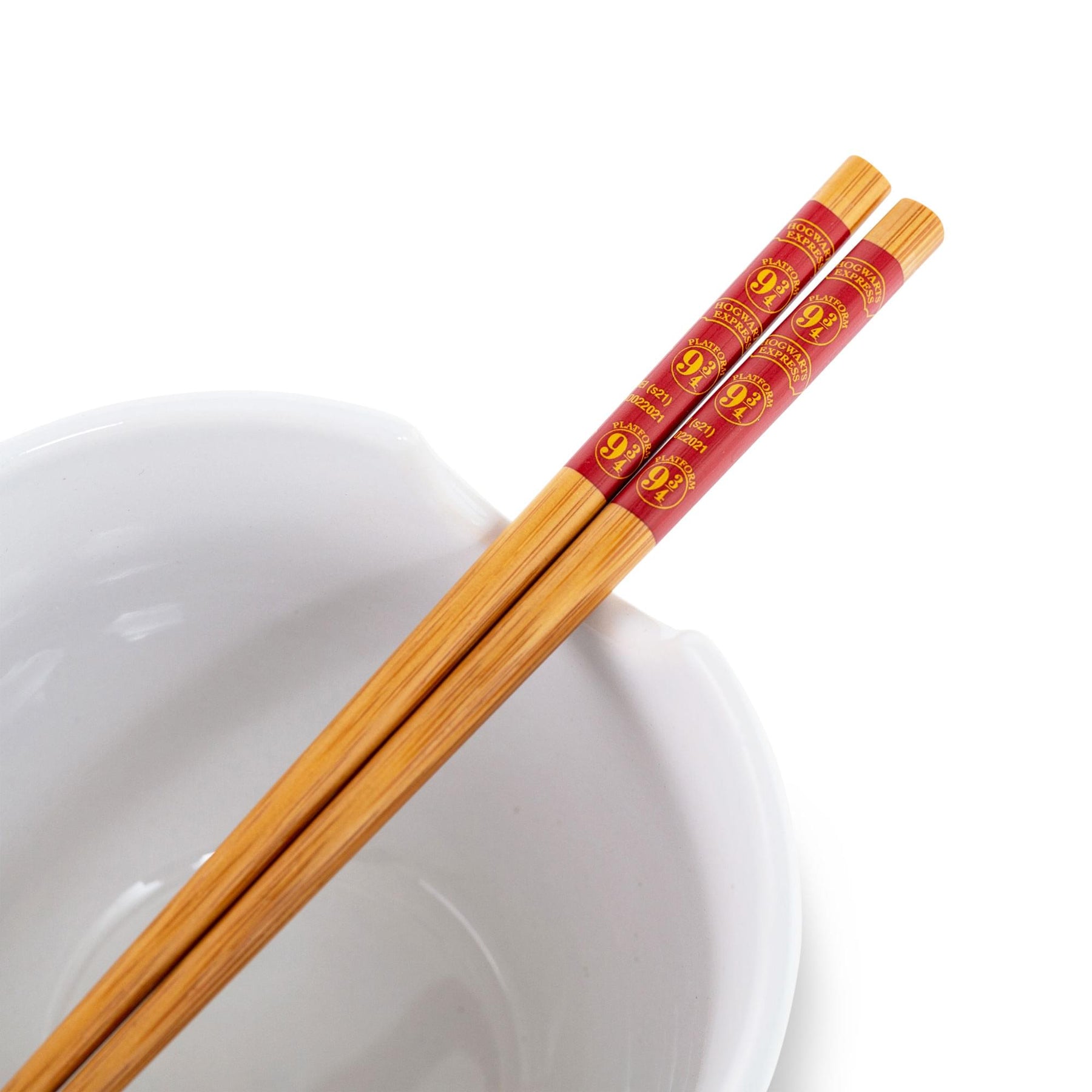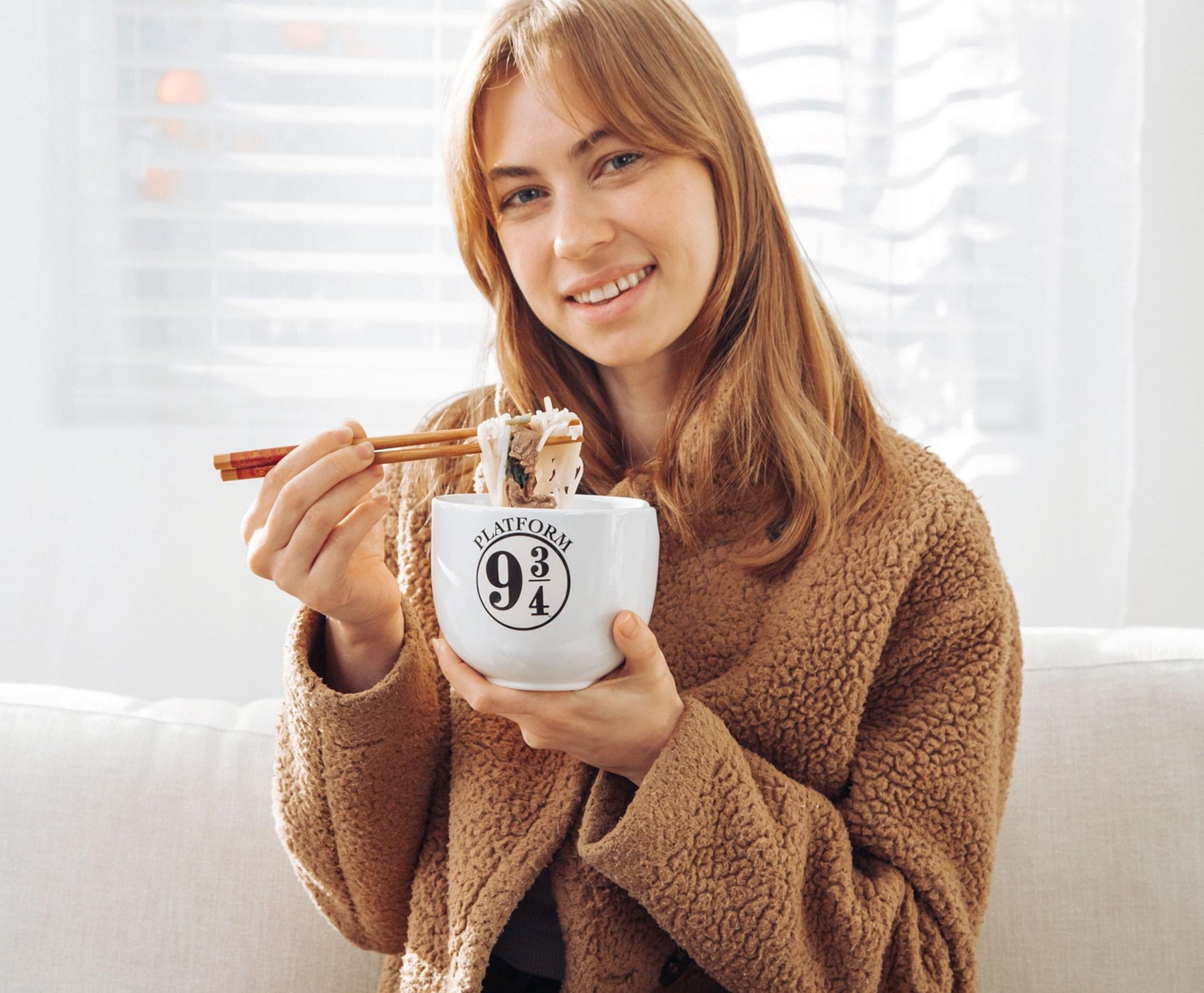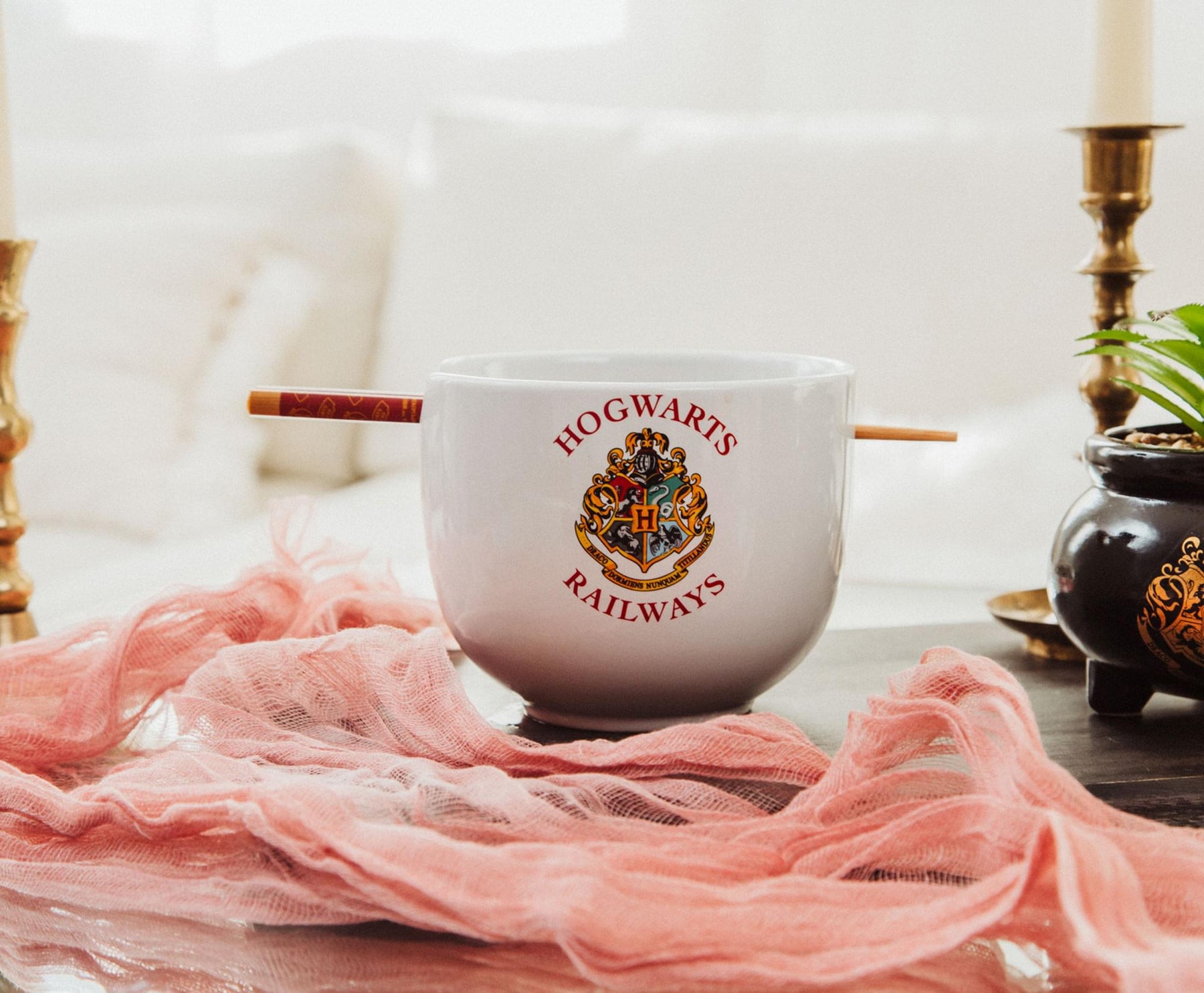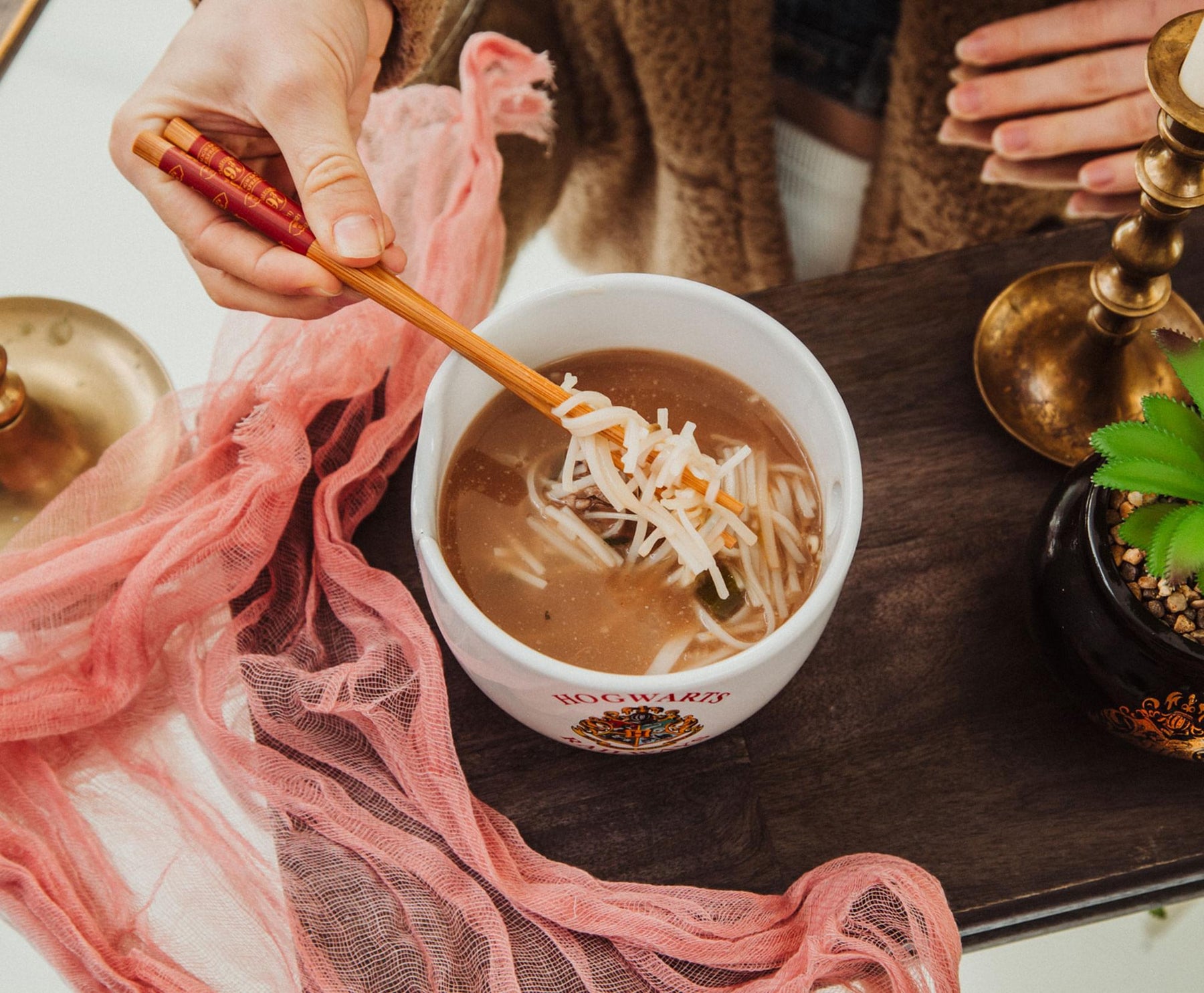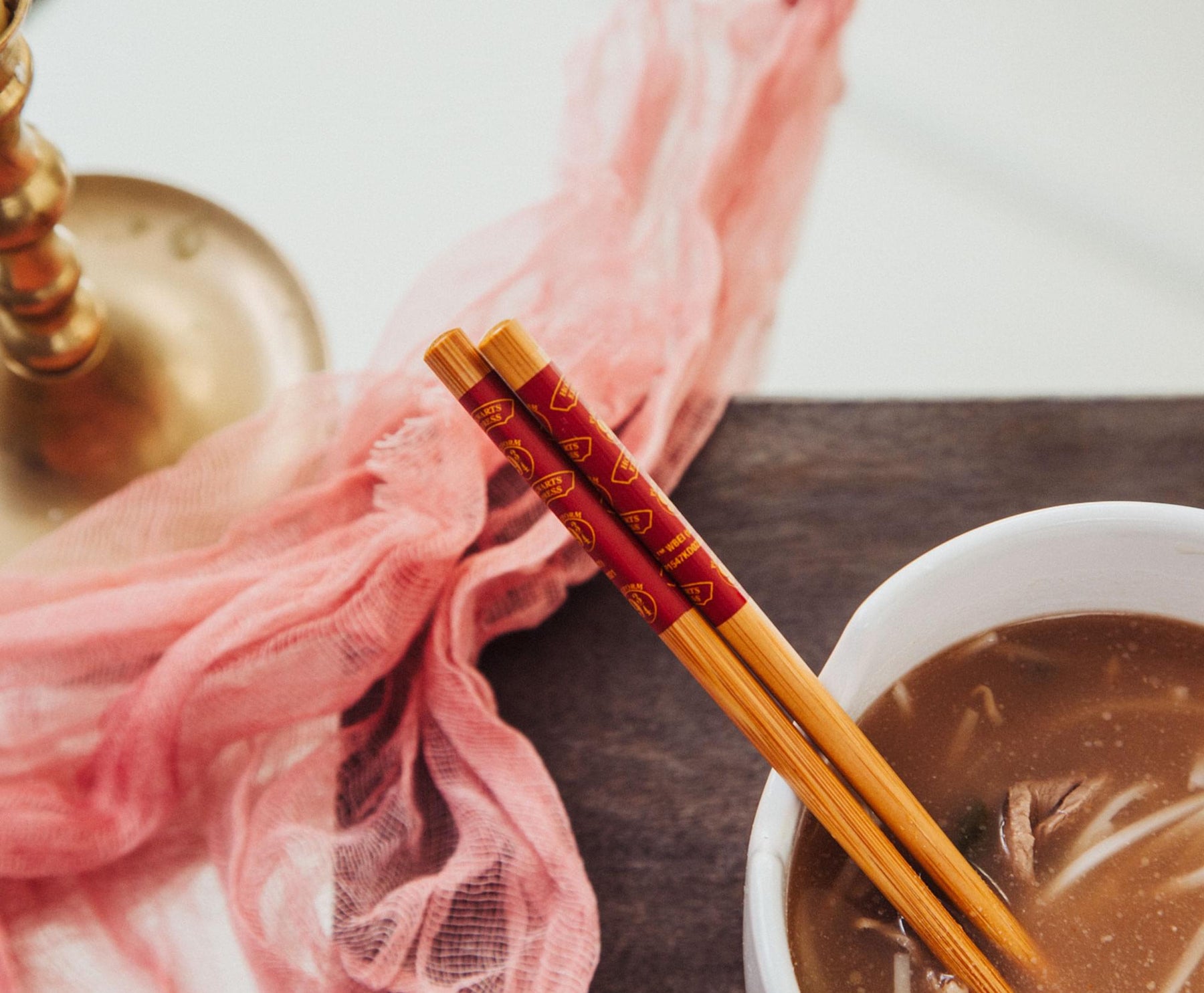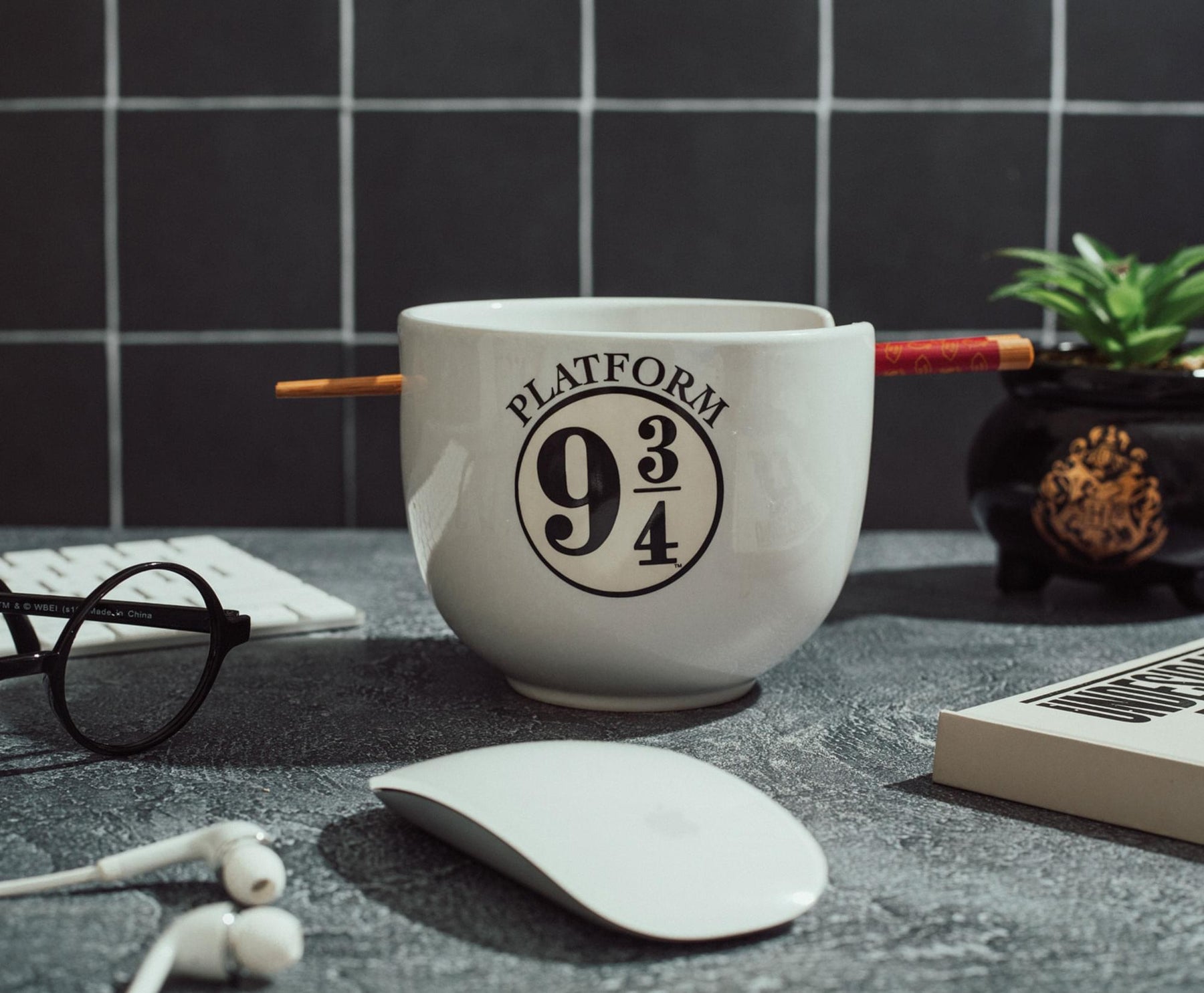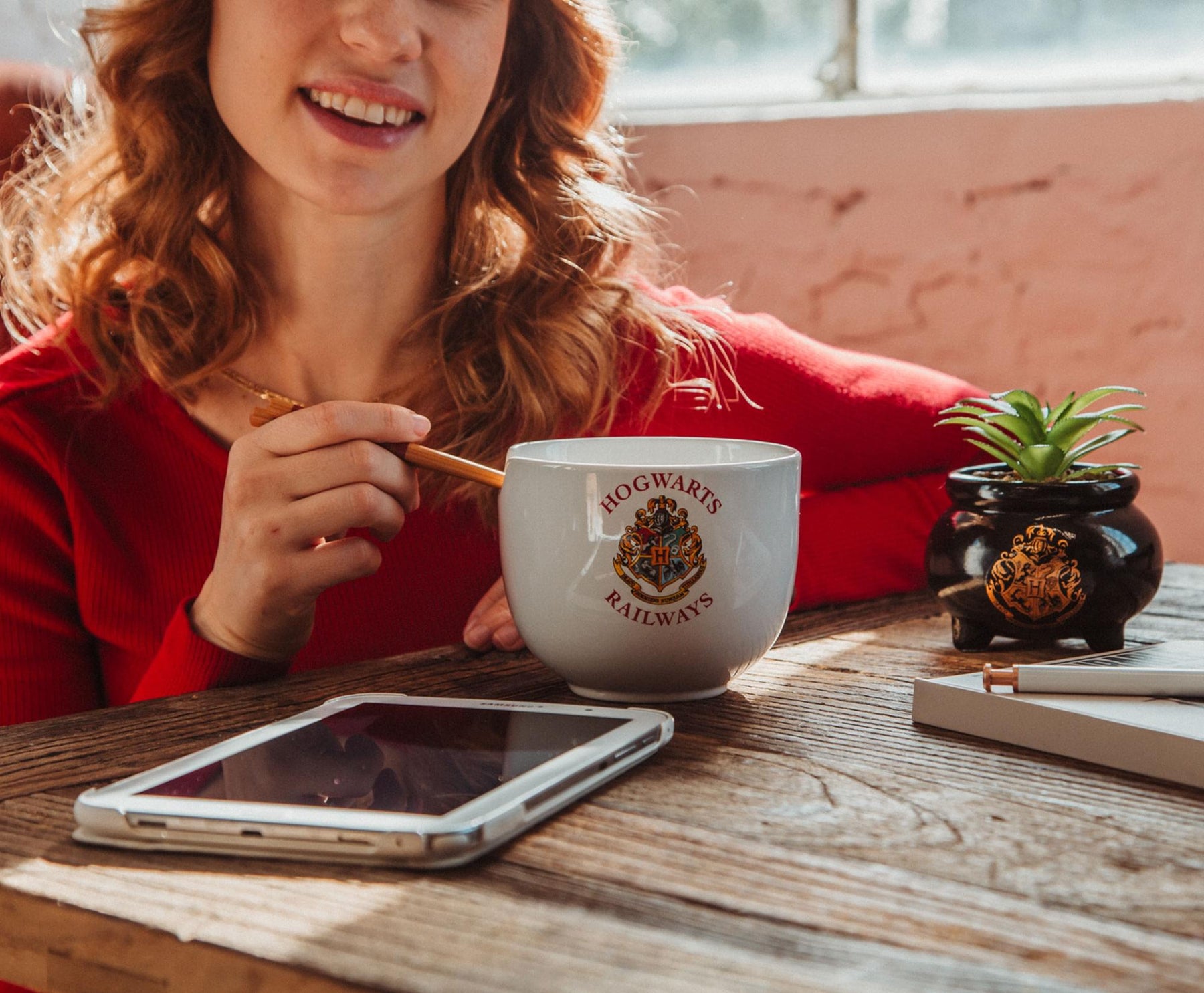 Harry Potter Platform 9 3/4 Dinnerware | 20-Ounce Ramen Bowl and Chopstick Set
HUNGRY FOR A ROAD TRIP: When you're hungry, it's like you've got a one-track mind. Book passage to banish your hunger with this exclusive ramen set inspired by the Hogwarts Express, barreling out of the Wizarding World of Harry Potter.
A TASTE FOR ADVENTURE: The best way to get to everyone's favorite magical school is to hop aboard their private railroad. This dinnerware set celebrates not only the Hogwarts Express, but the location from which it leaves England, Platform 9 3/4.
FUEL FOR THE FIRE: Enjoy up to 20 ounces of all your favorite noodle, rice, and soup dishes from all over the Wizarding World with this BPA-free ceramic bowl. Suitable for both microwave and top-rack dishwasher.
TOOLS OF THE TRADE: Ramen set includes a pair of reusable wooden chopsticks with a matching design. Don't worry about dropping your utensils when hitting a bump. The bowl features built-in notches for resting your chopsticks during the train ride.
OFFICIAL WIZARDING WORLD COLLECTIBLE: Next stop, a delicious dinner. You'll be spellbound by this officially licensed Harry Potter ramen set. This noodle bowl and chopstick combo is a must-have for any witch, wizard, or muggle with a taste for fun.
ALL ABOARD FOR AN ADVENTURE
You won't need to get a running start to get access to this exclusive ramen bowl set inspired by the Wizarding Worlds's favorite train, the Hogwarts Express.
More than just a simple magical train that's enchanted to stop muggles from remembering it, the Hogwarts Express is also an important historical location. Why? Well, it's the place where Harry Potter met his best friends, Ron and Hermione. This ceramic noodle bowl is features the logo for the Express on one side, and the sign for Platform 9 3/4 on the other. It also comes with a pair of wooden chopsticks that feature a matching pattern to complete the set.
THE DINING CAR IS RIGHT THIS WAY
If you managed to get on board the Express, you know your life is heading the right direction. And with this bowl, you've got delicious food on your way. If the tracks are a little rougher than expected, the ramen bowl has a built-in notch and hole for conveniently placing your chopsticks.
Book a trip to an enchanted meal with this officially licensed Harry Potter dinnerware set.
CARE INSTRUCTIONS
Easy care
Top-rack dishwasher safe
Microwave safe