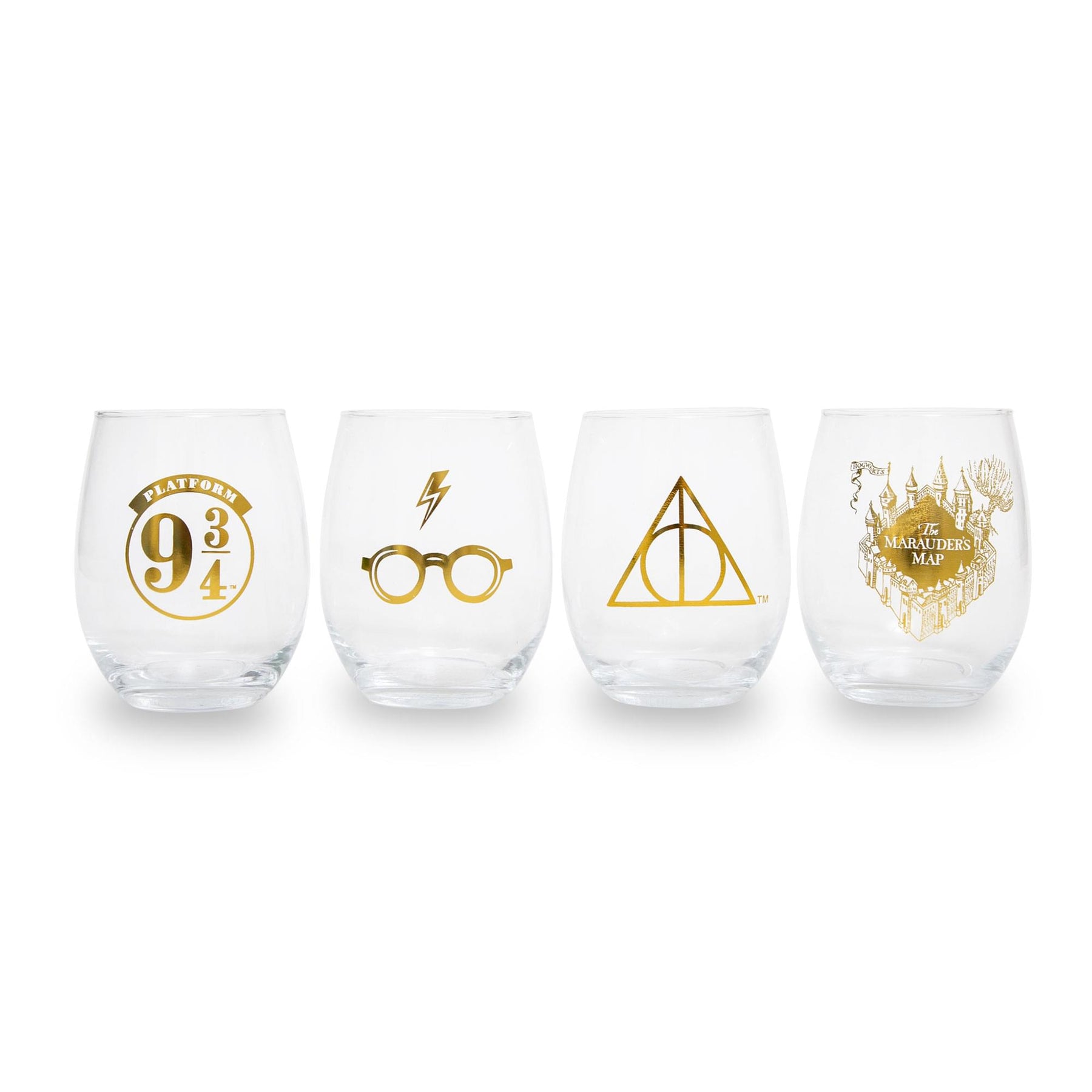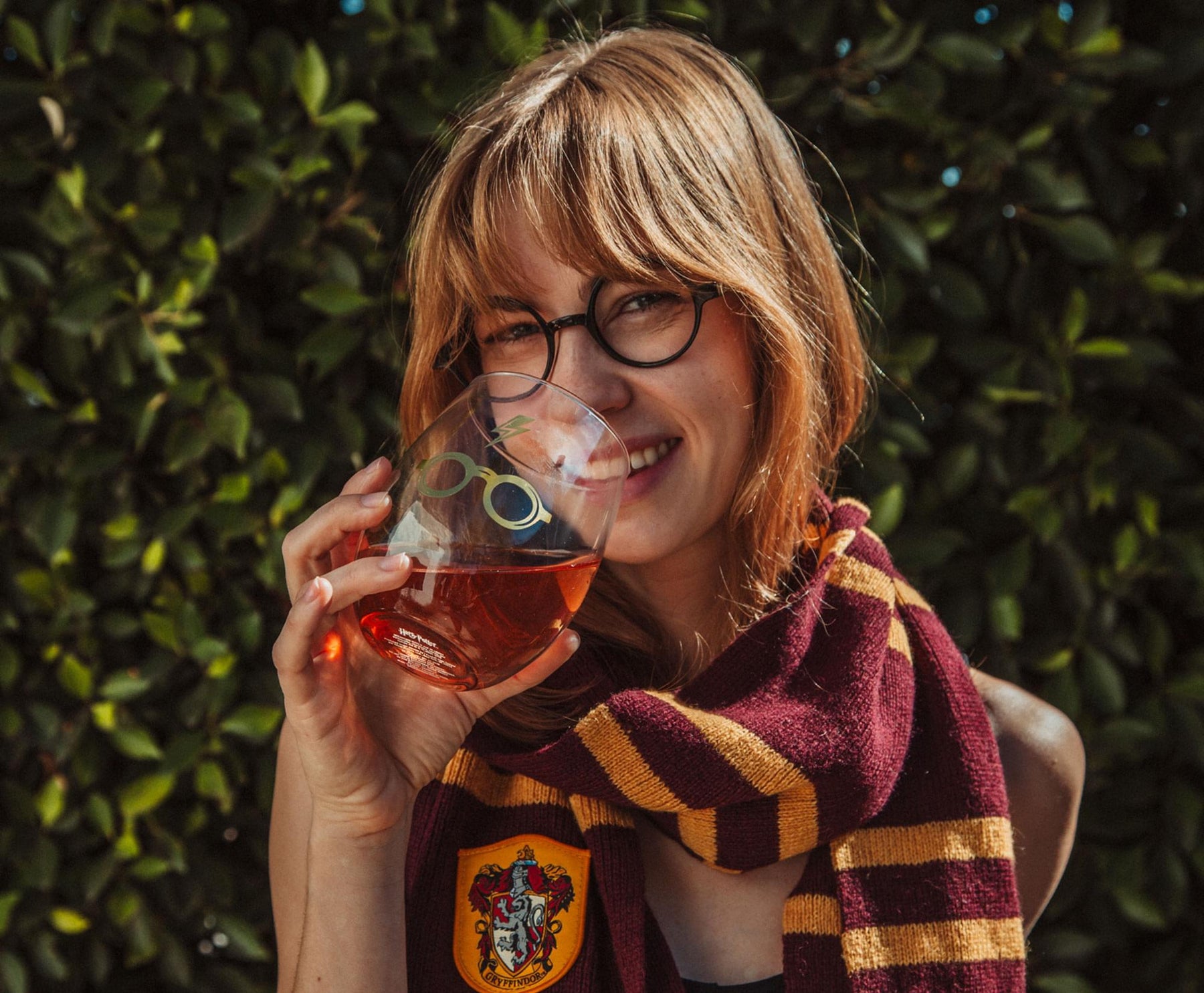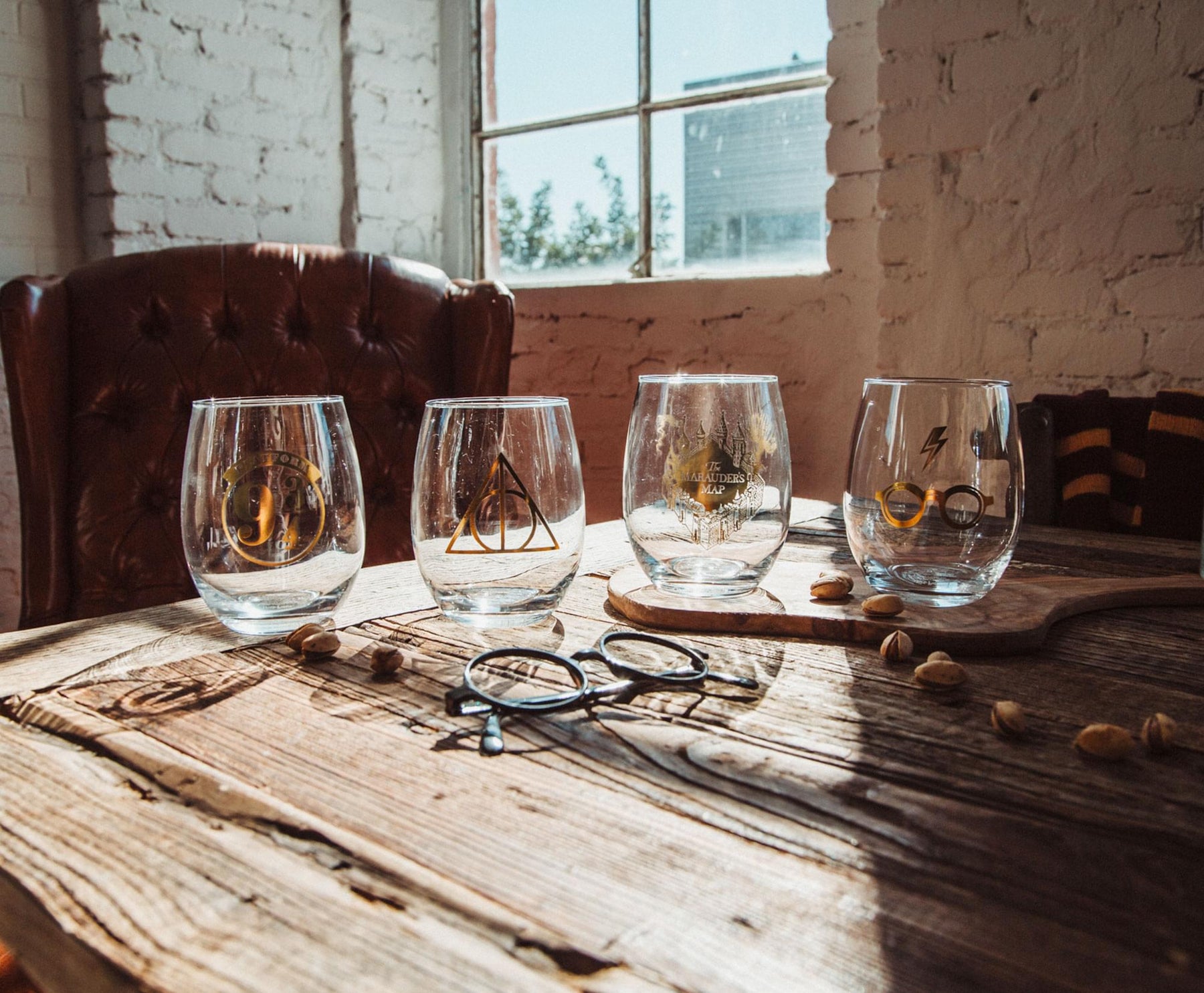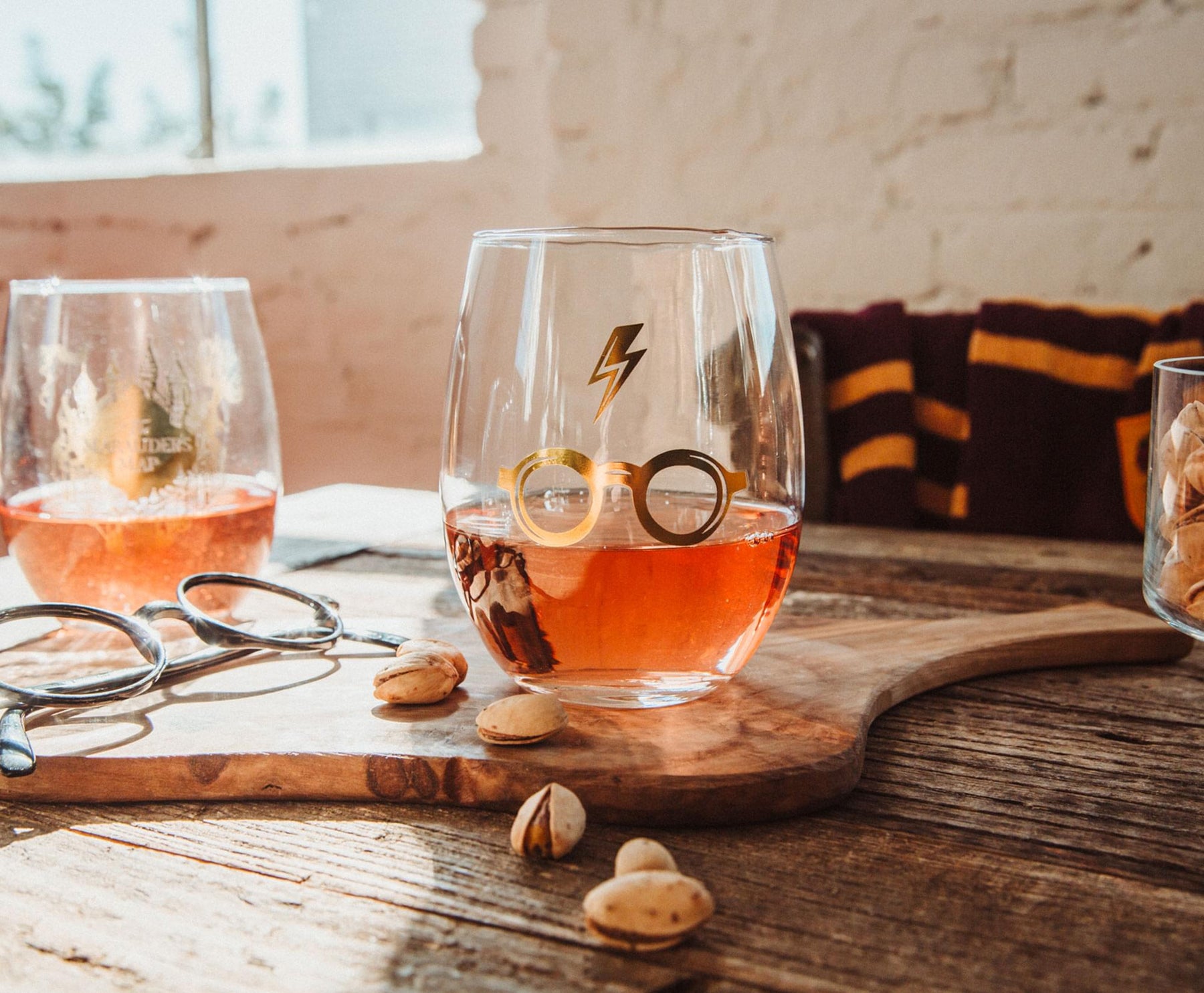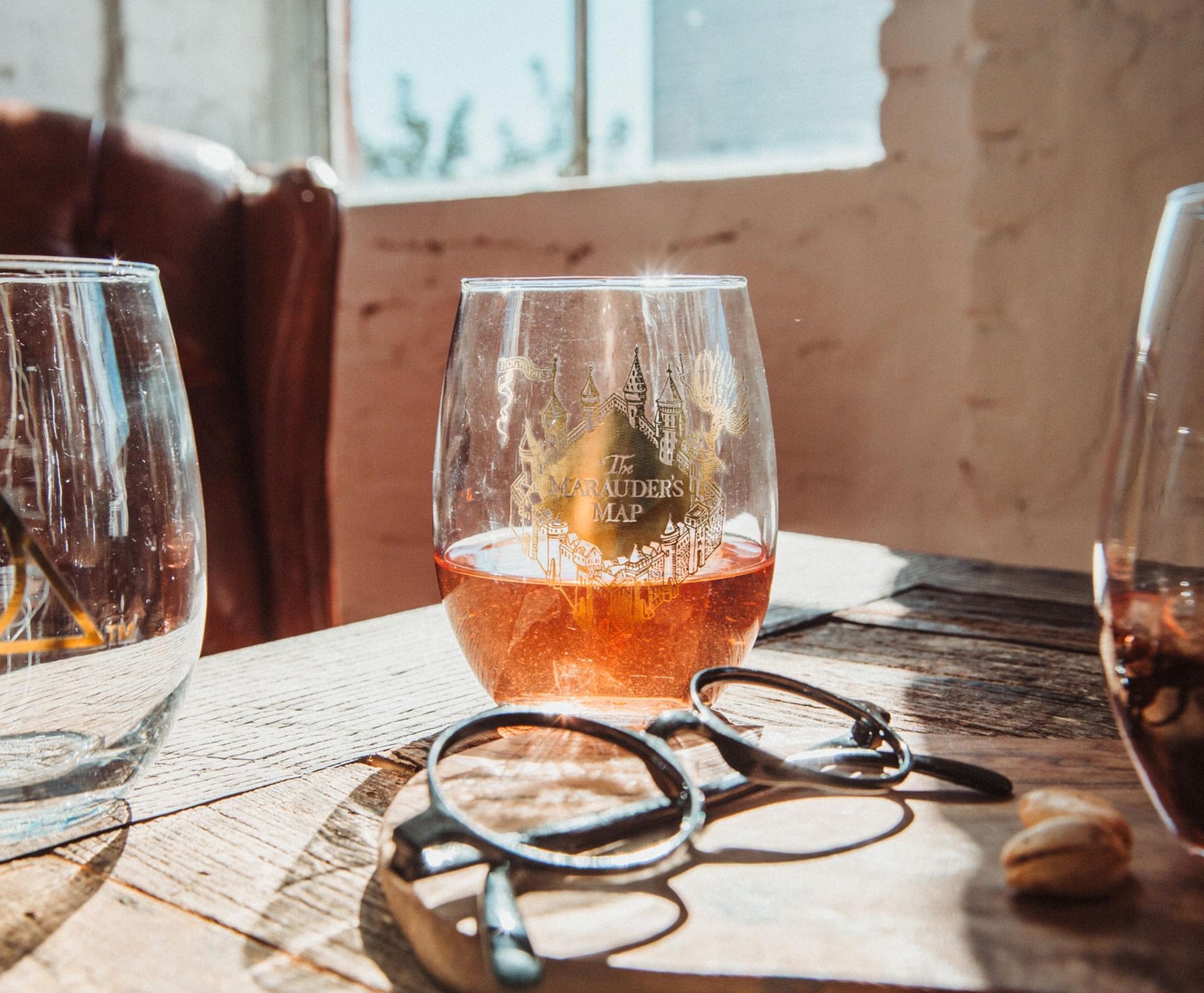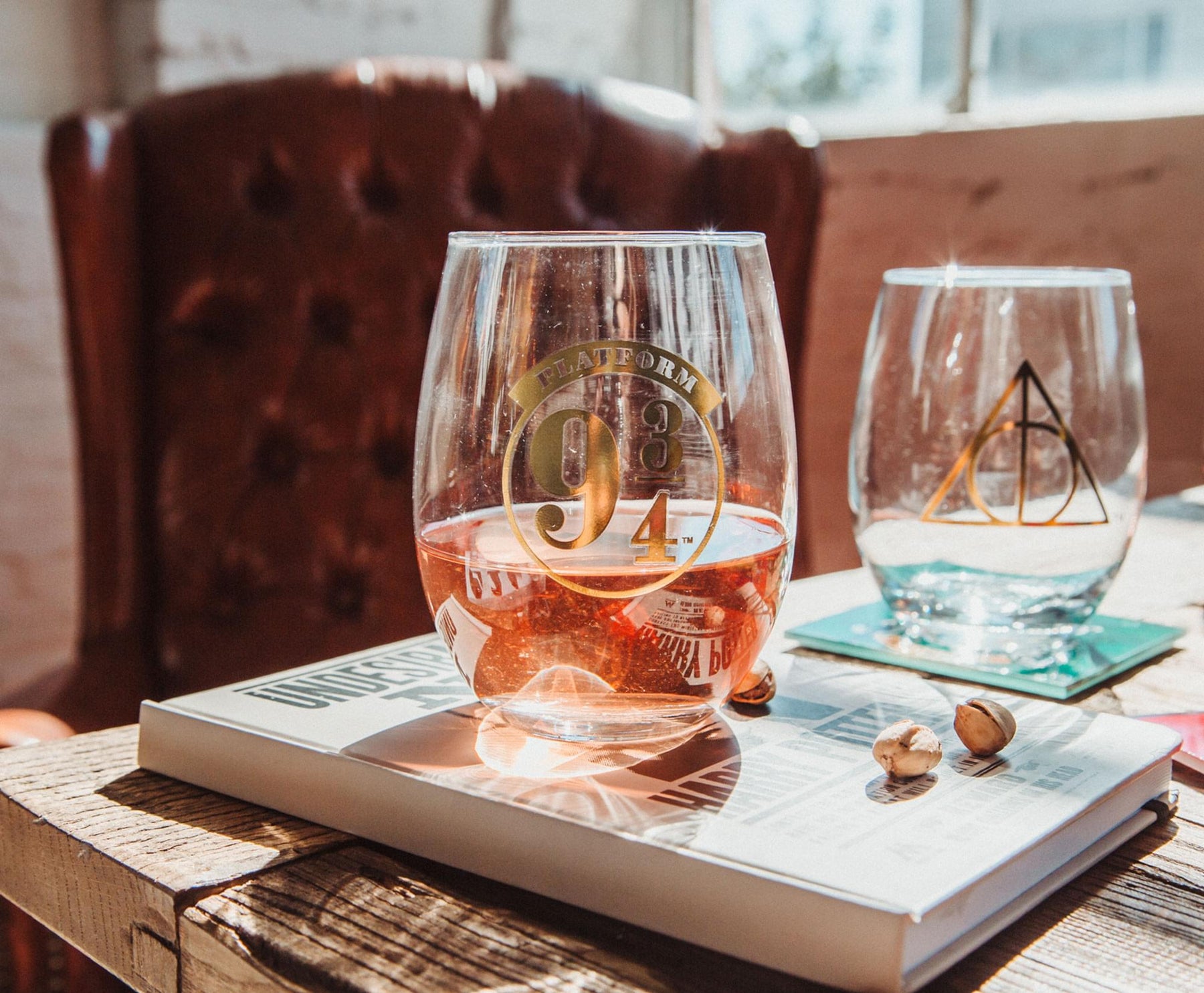 Harry Potter Icons Stemless Wine Glasses, Set Of 4 | Each Holds 20 Ounces
ENJOY A LITTLE TASTE OF MAGIC: It's time to apply your powers to potion making using Hogwart's finest glassware. You can concoct all manner of tasty brews with these exclusive wine glasses. Perfect for enjoying with any fizzy favorites.
PUT FIRE IN YOUR GOBLET: Gaze at the glimmering gold designs on these teardrop cups. You'll find the symbols for the Deathly Hallows, the Marauder's Map, Platform 9 3/4, and lastly, a familiar set of glasses under a lightning bolt scar.
A REQUIREMENT FOR YOUR ROOM: Each oversized tumbler cup holds up to 20 ounces of your preferred beverages, anything from Amortentia to Felix Felicis. Just the thing for when you've gotten a taste for something more magical.
NO NEED FOR REPARO: These glass tumblers features a solid, heavy construction that are made with a stemless base for greater stability. For the best care, hand-wash only. Avoid the Muggle machines like dishwashers or microwaves.
OFFICIAL WIZARDING WORLD KITCHENWARE: Every witch, wizard, and muggle will be spellbound by this officially licensed stemless wine glass set from the world of Harry Potter. You'll create a little magic of your own with this enchanted barware.
BEFORE WE BEGIN OUR BANQUET, I WOULD LIKE TO SAY A FEW WORDS. AND HERE THEY ARE: NITWIT! BLUBBER! ODDMENT! TWEAK!
It's a story we've come to know and love, and the parts we'll never forget: The Boy Who Lived, The Journey from Platform Nine and Three-Quarters, Moony, Wormtail, Padfoot, and Prongs, the Elder Wand, Resurrection Stone, and Invisibility Cloak. Now each part of the story is immortalized in glittering gold to toast in remembrance of a tale well told. Prepare yourself to re-enter that world of enchantment with these exclusive Harry Potter stemless wine glasses.
I SOLEMNLY SWEAR THAT I AM UP TO NO GOOD
Now you can toast to each successful spell, potion, or magical secret uncovered. Honor the legacy of Hogwarts. Or Beauxbatons, Castelobruxo, Durmstrang, Ilvermorny, Mahoutokoro, Uagadou, or even Koldovstoretz! Whether you love the taste of Butterbeer or you're more into Otter's Fizzy Orange Juice, these stemless wine glasses will be a magical delight.
Bring the magic home with this officially licensed drinkware from the Wizarding World of Harry Potter.
CARE INSTRUCTIONS
Hand wash only
Not dishwasher safe
Not microwave safe
Read All About It on Our Blog
Trending Geek