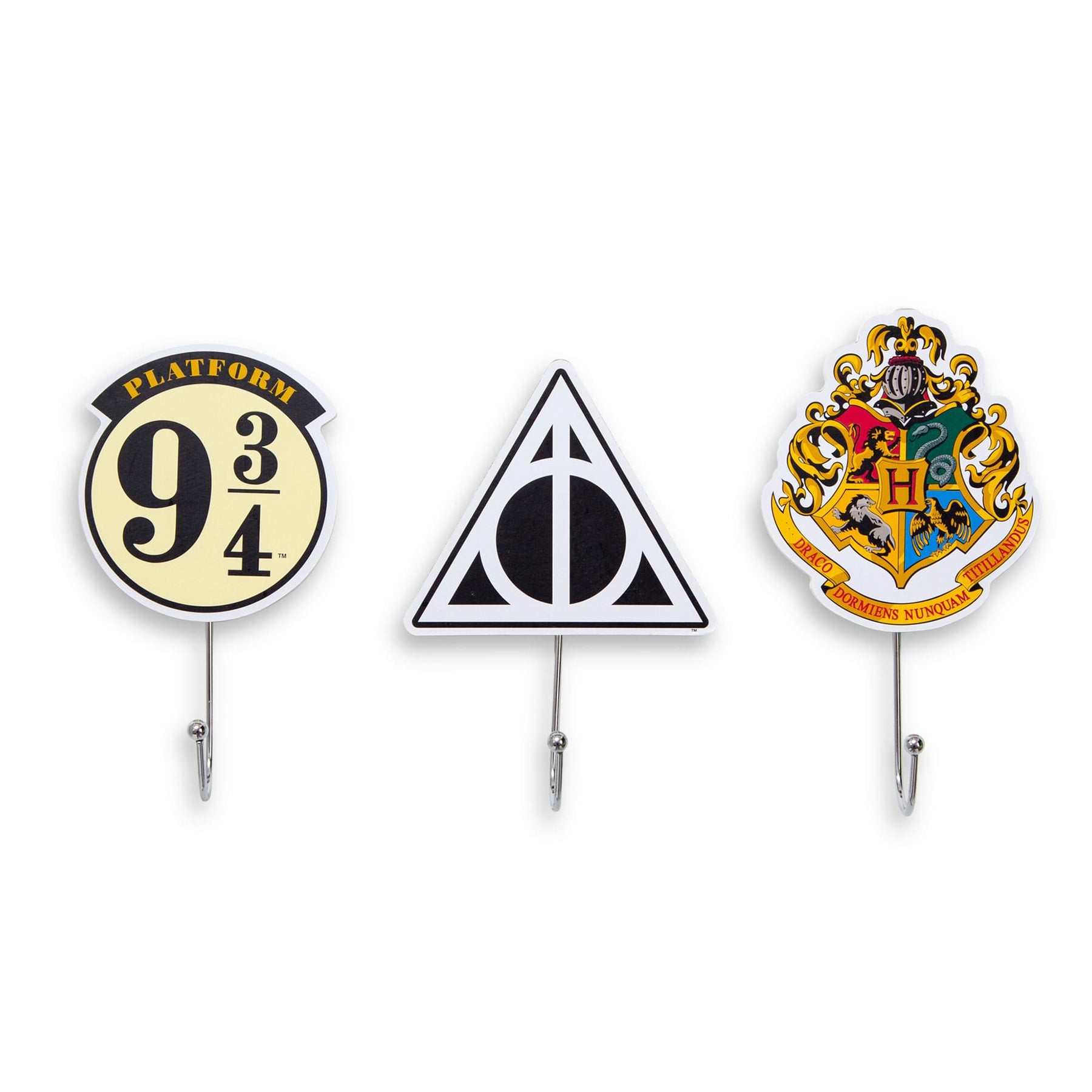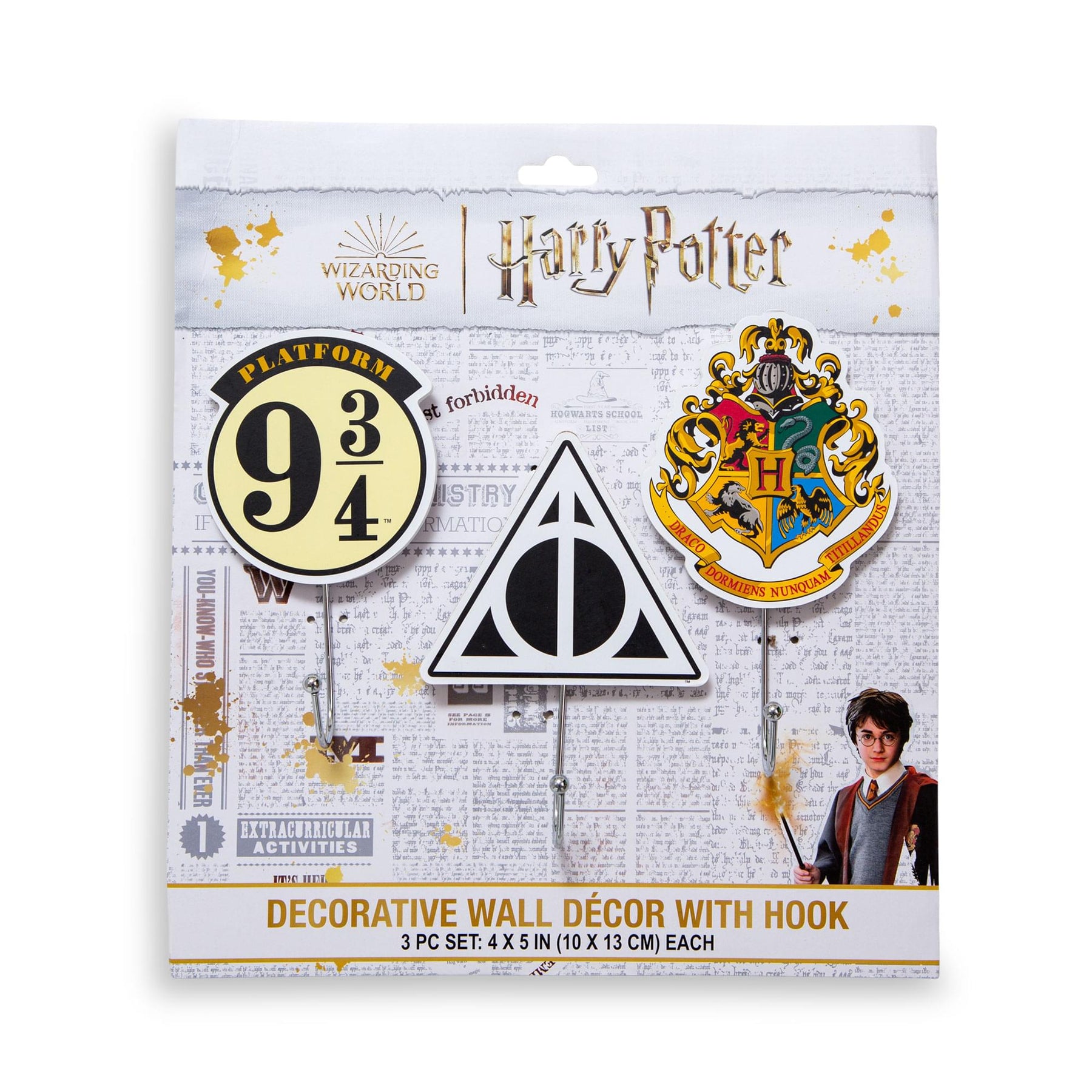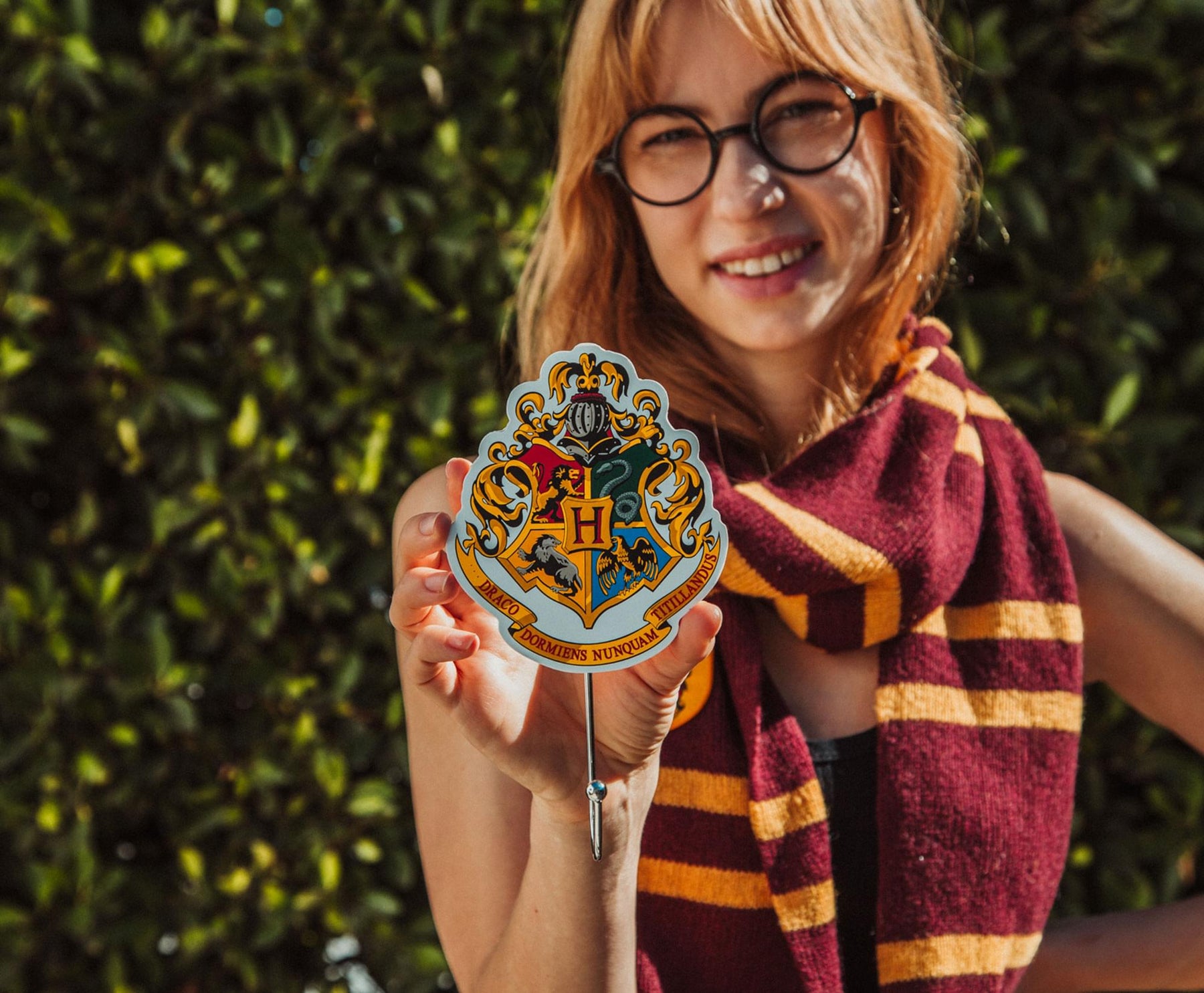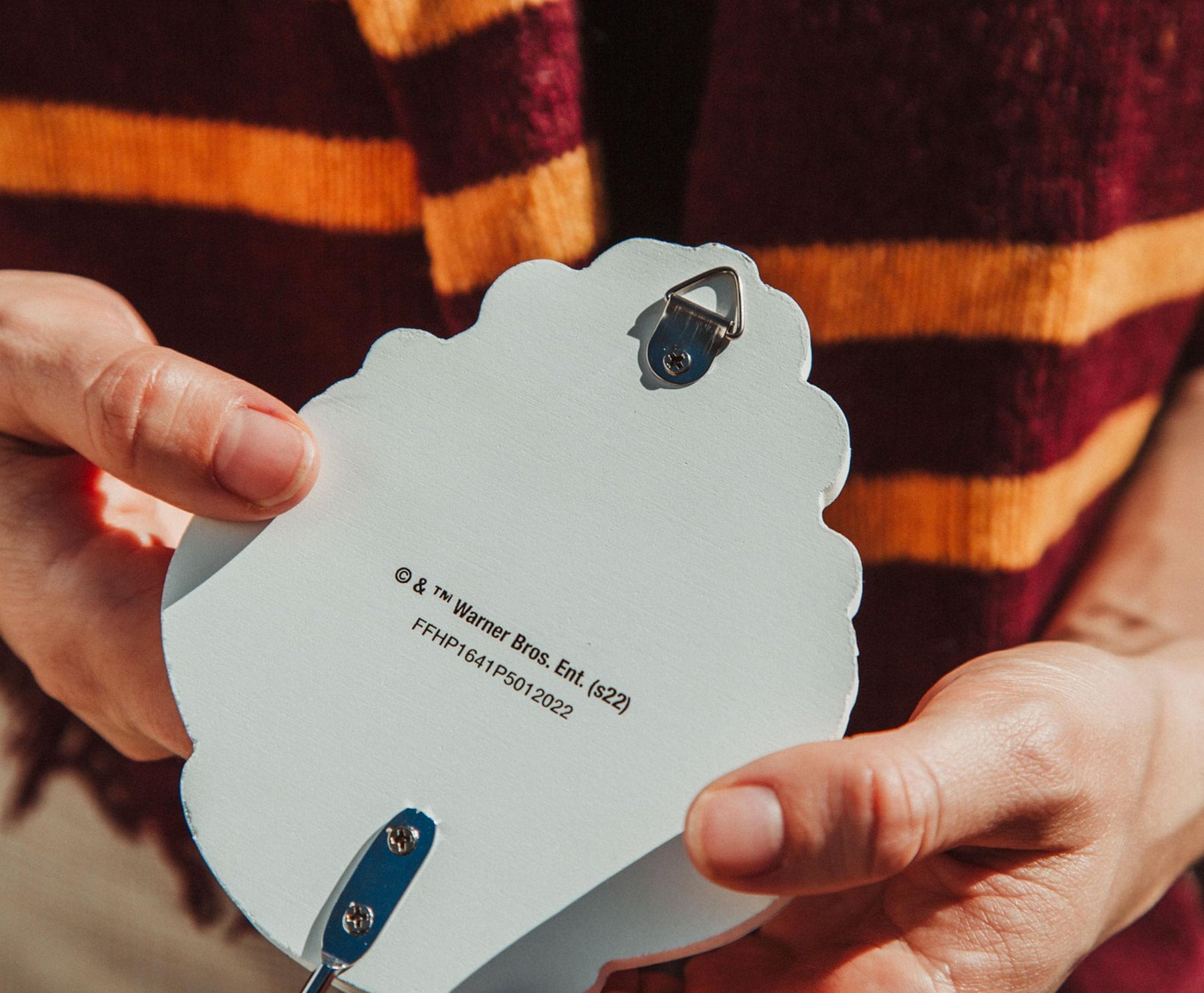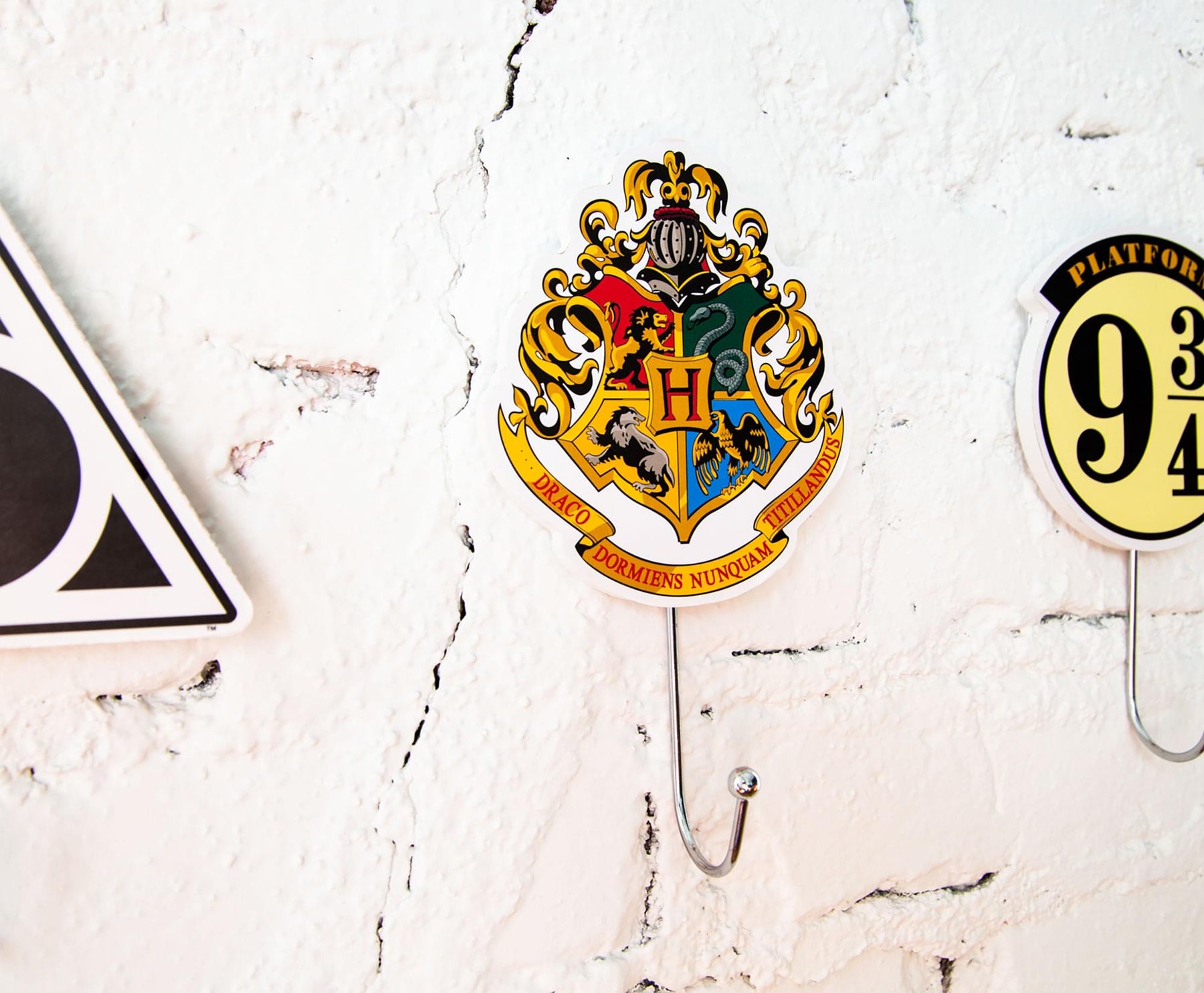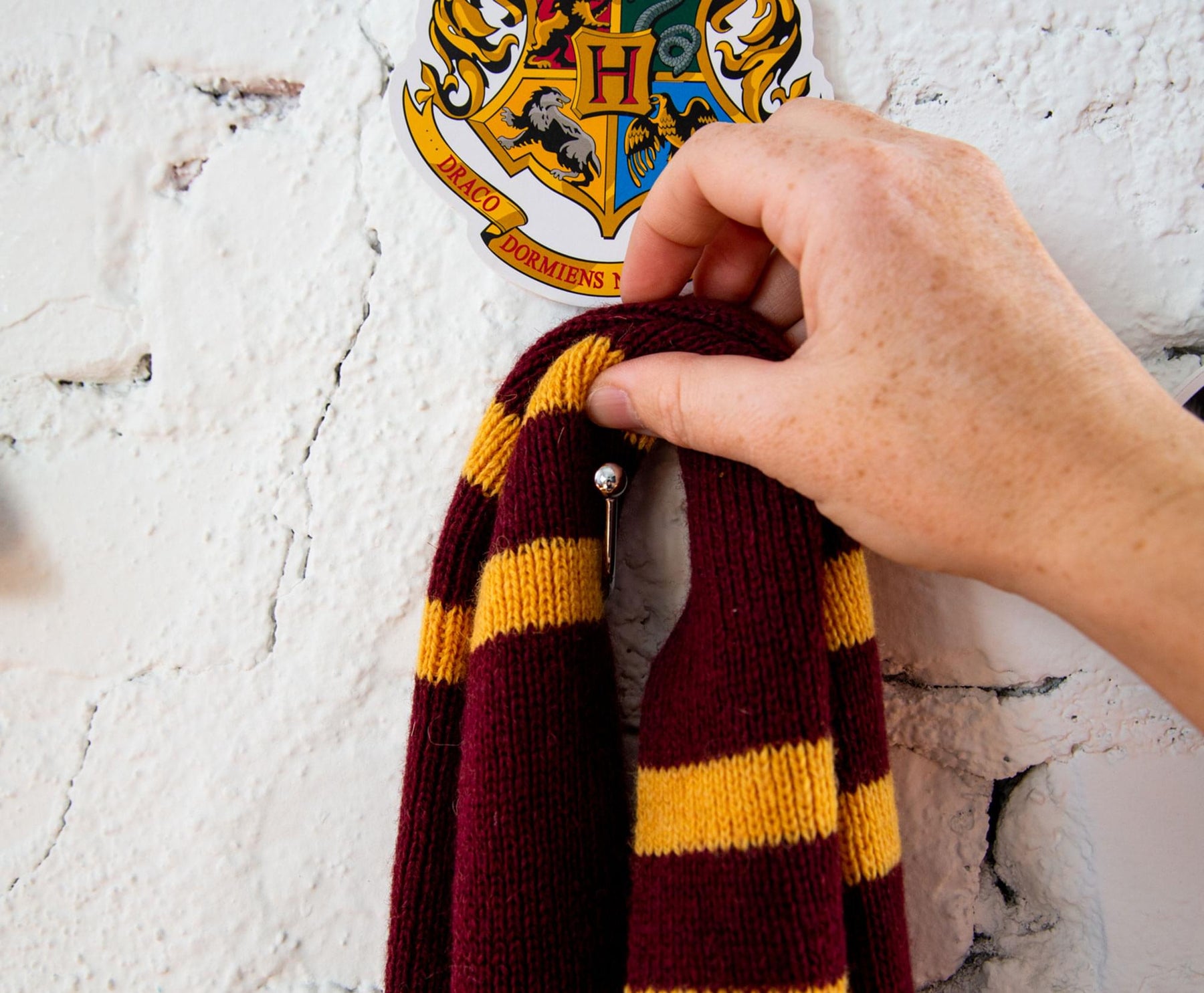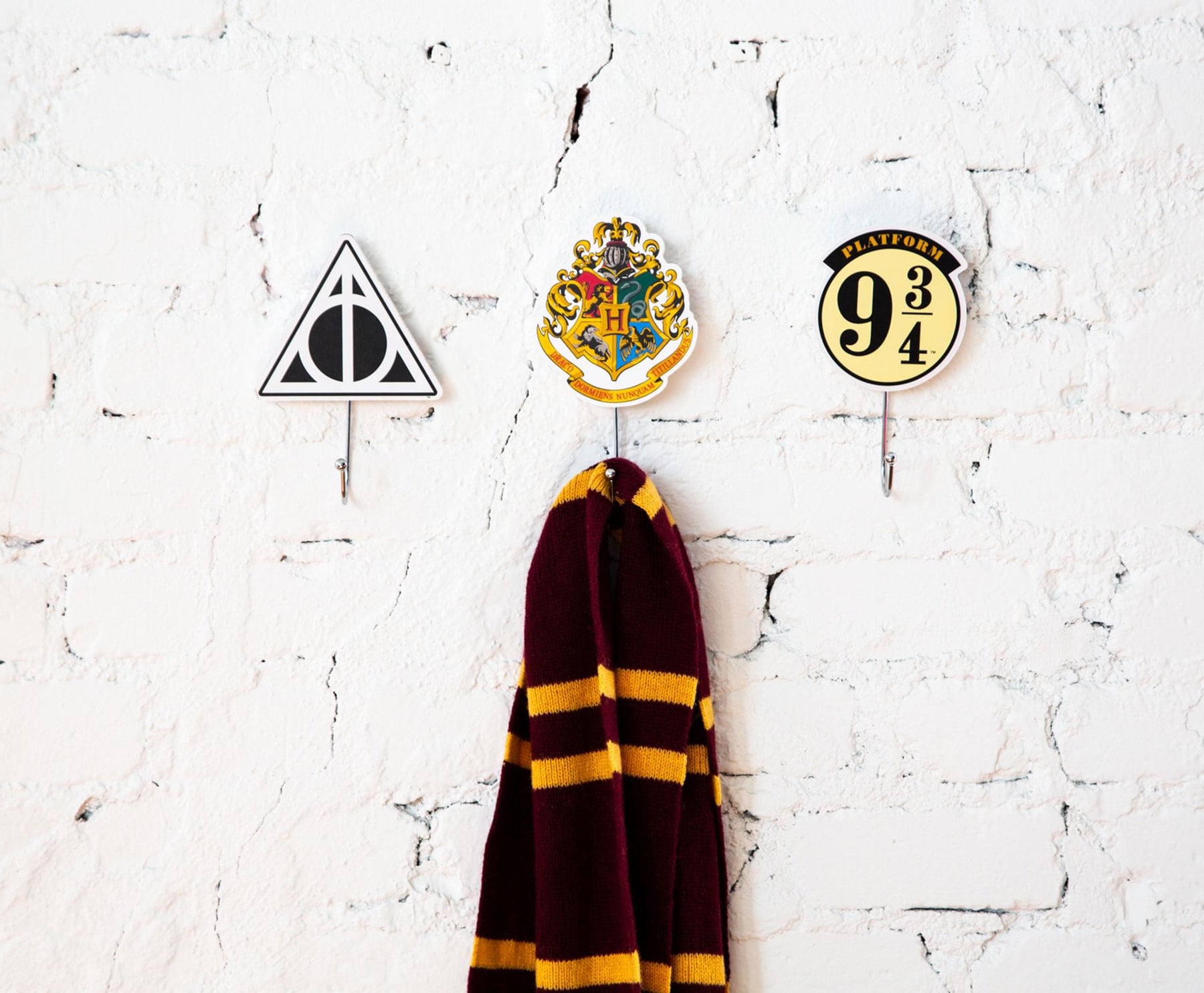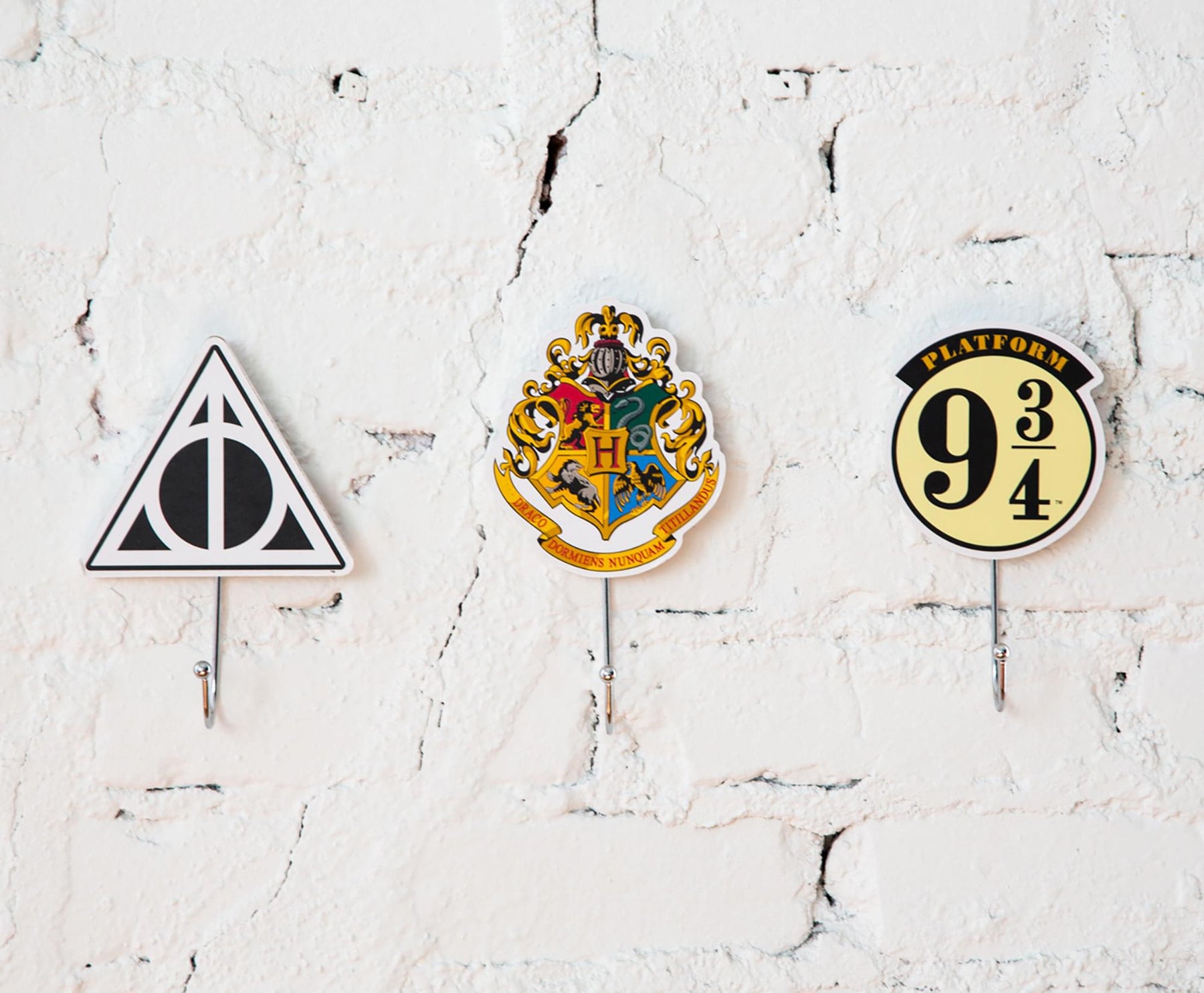 Harry Potter Icons Die-Cut Coat Hanger Wall Hooks | Set of 3
WELCOME TO THE WIZARDING WORLD: If only we had a magic wand to make all those clothes leap up off the chair. Maybe the next best thing to help clean up that clutter is this die-cut wall hook set inspired by the adventures of Harry Potter.
CLEAN UP THE COMMON ROOM: Don't let Hermione see this mess. Your Housemates are here to help get that messy room back in shape. The three designs feature "Platform 9 3/4,", the Deathly Hallows, and the emblem of Hogwarts.
SHOW A BIT OF HOGSMEADE STYLE: Make your home more magical with this set featuring memorable icons from the hit book and film series. The three die-cut hooks can be easily hung on the wall of your bedroom under the stairs or Room of Requirement.
EASY TO HANG ANYWHERE: Comes with everything you need to use these wall-mounted coat hangers, including step-by-step installation instructions and the necessary mounting hardware. When not in use, these hooks serve as fun wall decor.
OFFICIAL HARRY POTTER MERCHANDISE: When blank walls make the castle seem dreary, take some inspiration from Harry Potter with this officially licensed wall hook set. Add a mystical touch to any space that could use a bit of enchanted organization.
IS THERE A SPELL FOR PICKING CLOTHES UP OFF THE FLOOR?
You'll never pass your O.W.Ls until you get things under control using this wall hook set inspired by the Wizarding World.
How can you be expected to battle He Who Must Not Be Named when you can't find homes for all these clothes? That's where this set of wall hooks comes in handy, featuring three magical designs inspired by Harry, Hermione, and Ron's adventures.
You've got the image of the famed Deathly Hallows, signage from the hard-to-spot Platform 9 3/4, and lastly, the crest from Hogwarts School of Witchcraft and Wizardry.
MAKE YOUR SPACE LOOK A LITTLE MORE ENCHANTED
Easily hang these hooks up to magically transform a barren wall into a space that shows off your affection for the Wizarding World.
Muggles can transmute their decor into something a little more mystic with this officially licensed coat hook set from the world of Harry Potter.