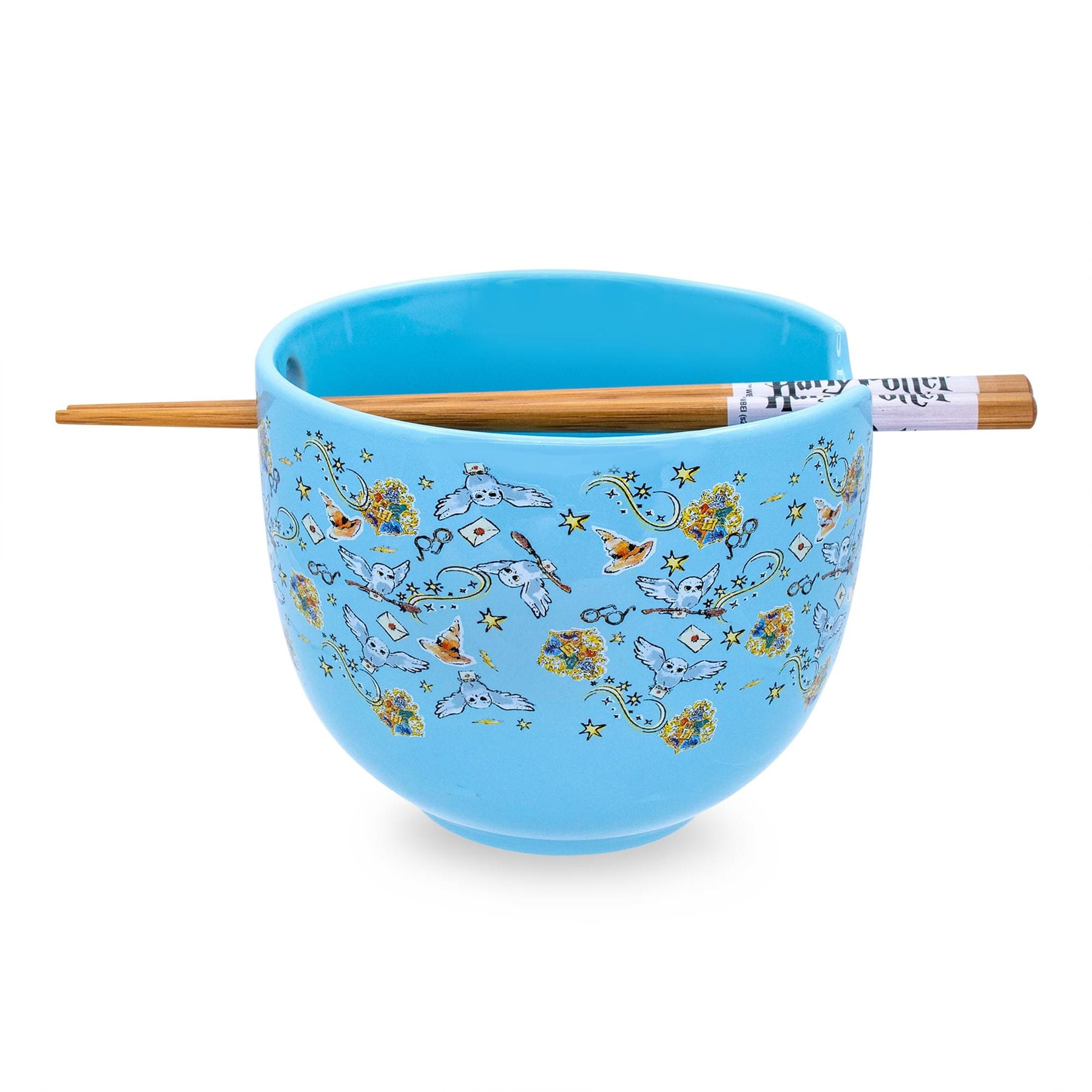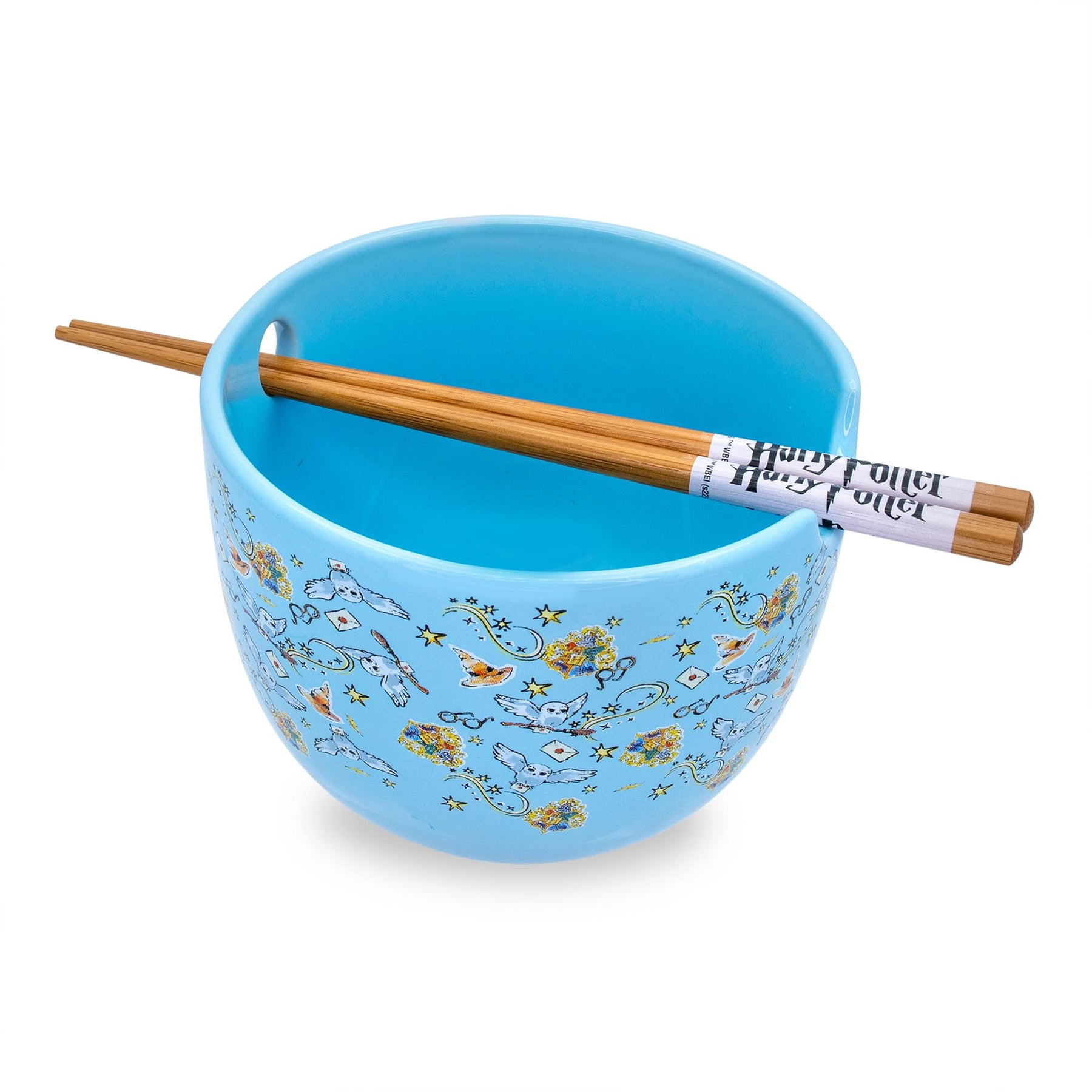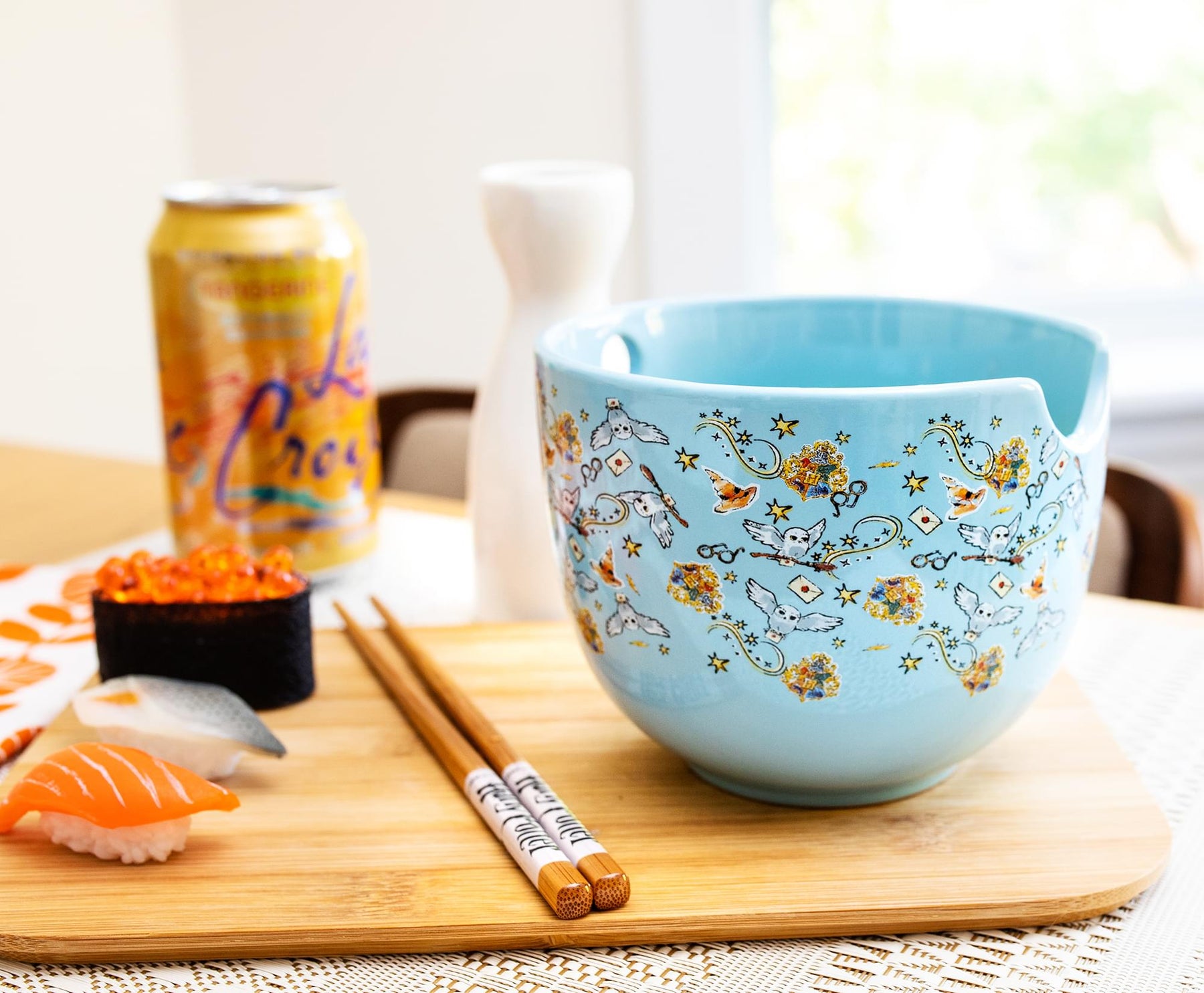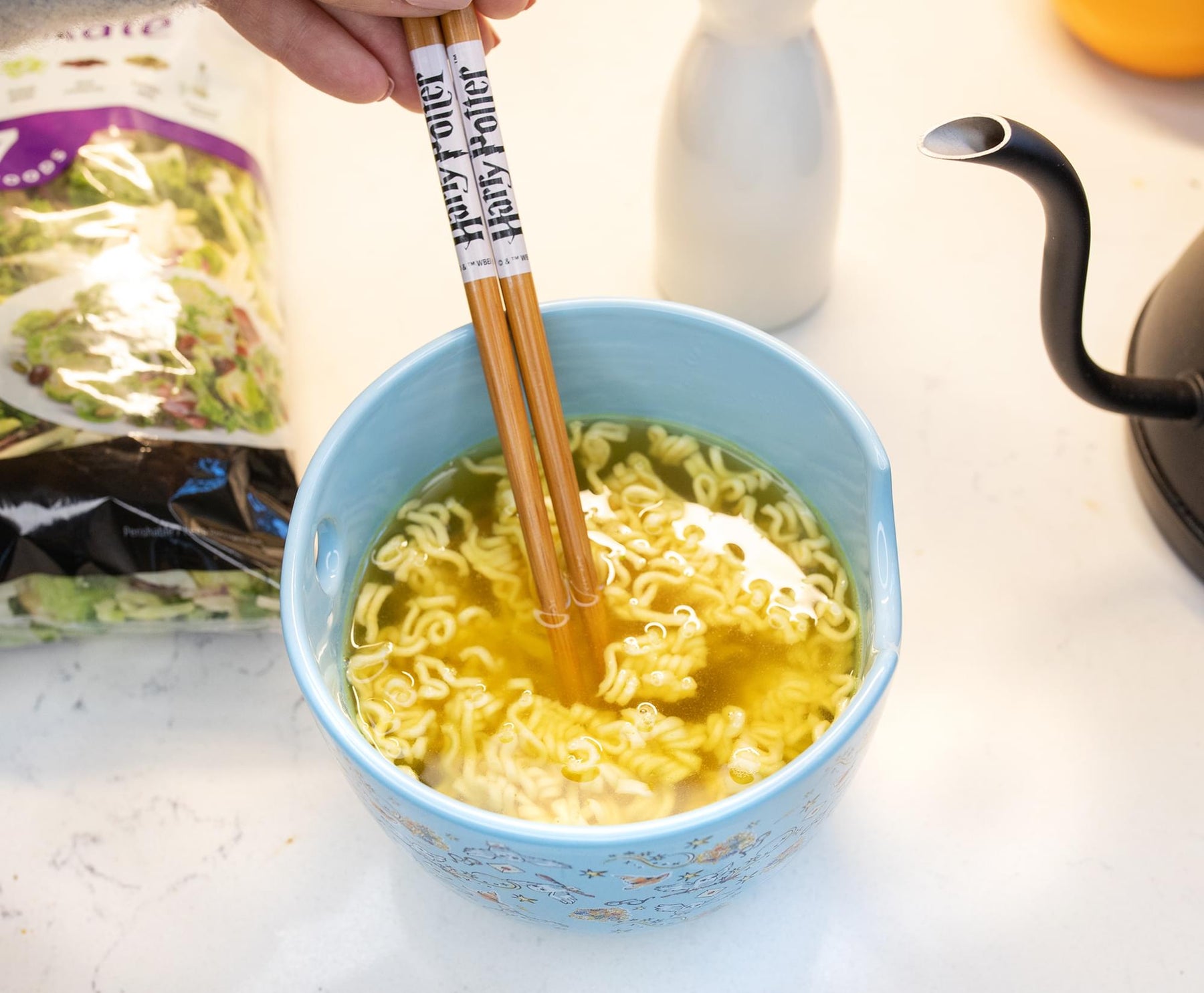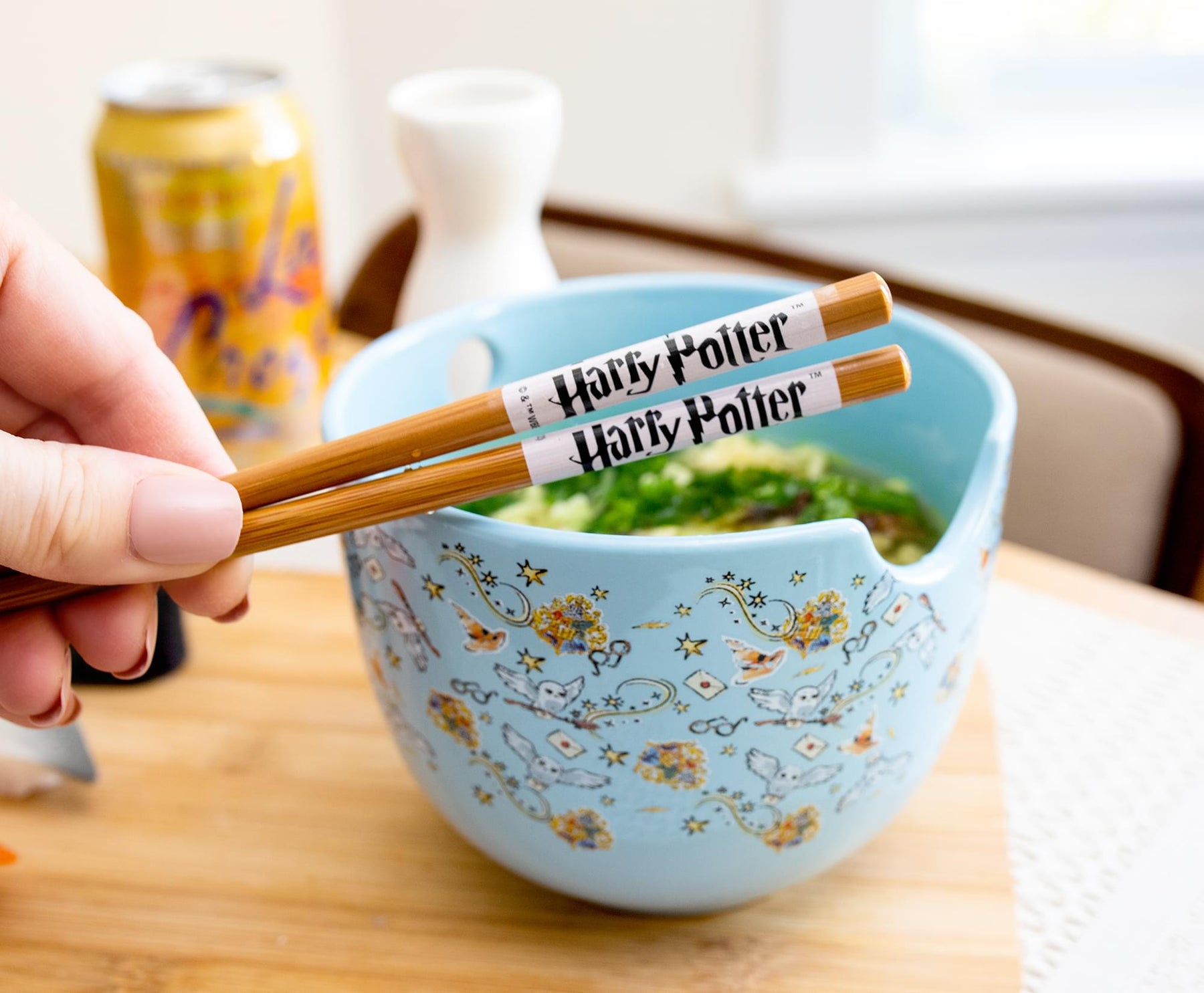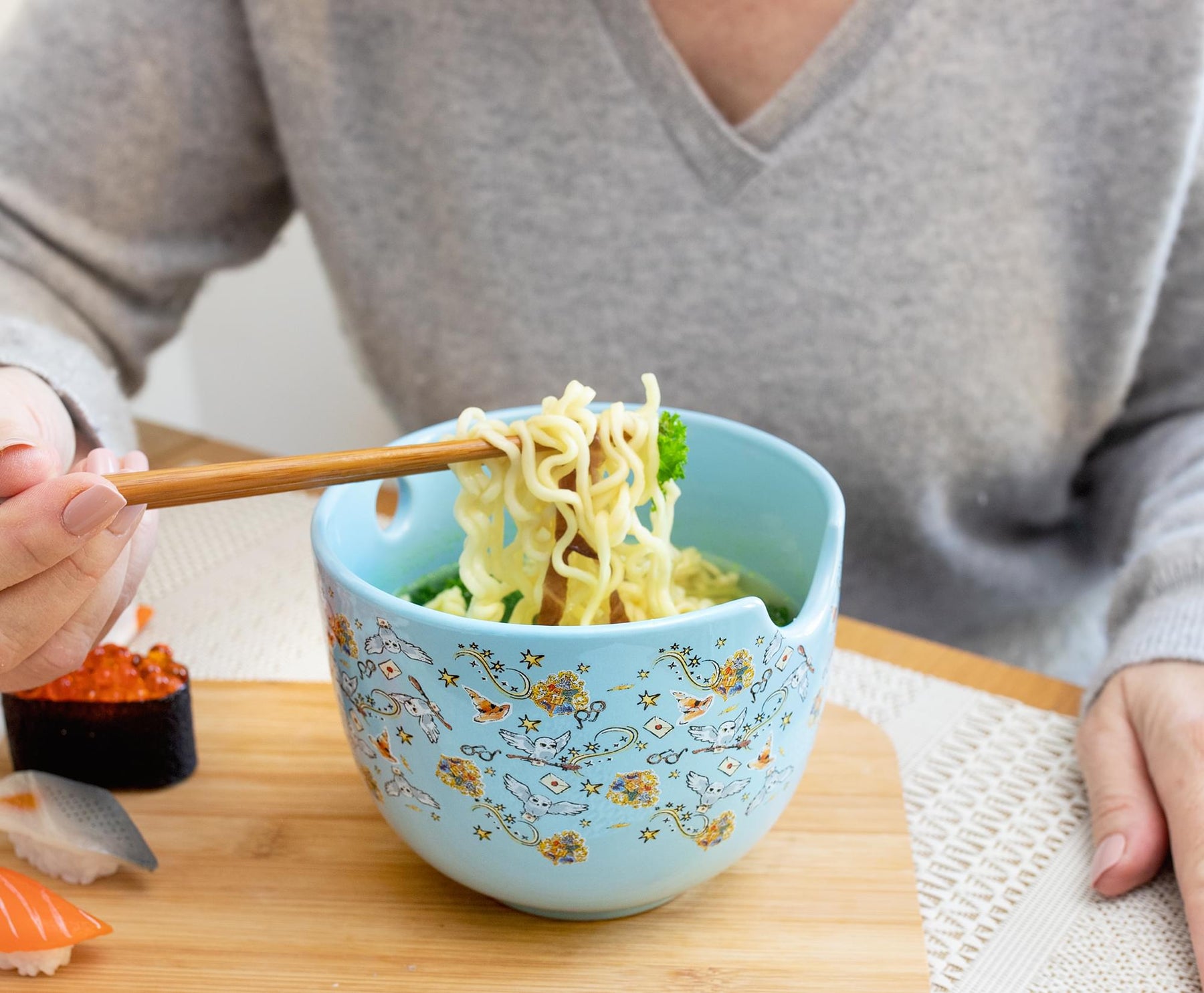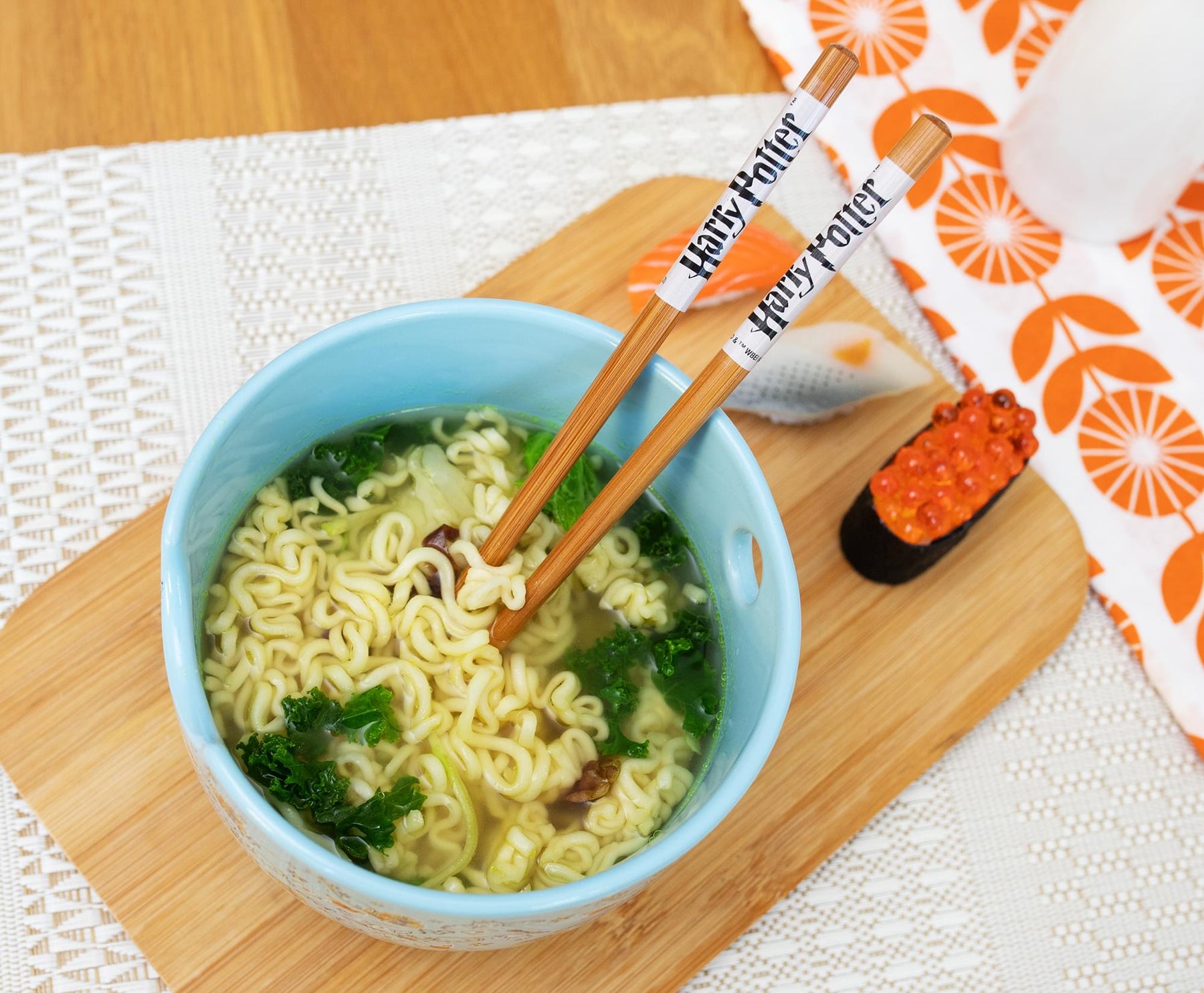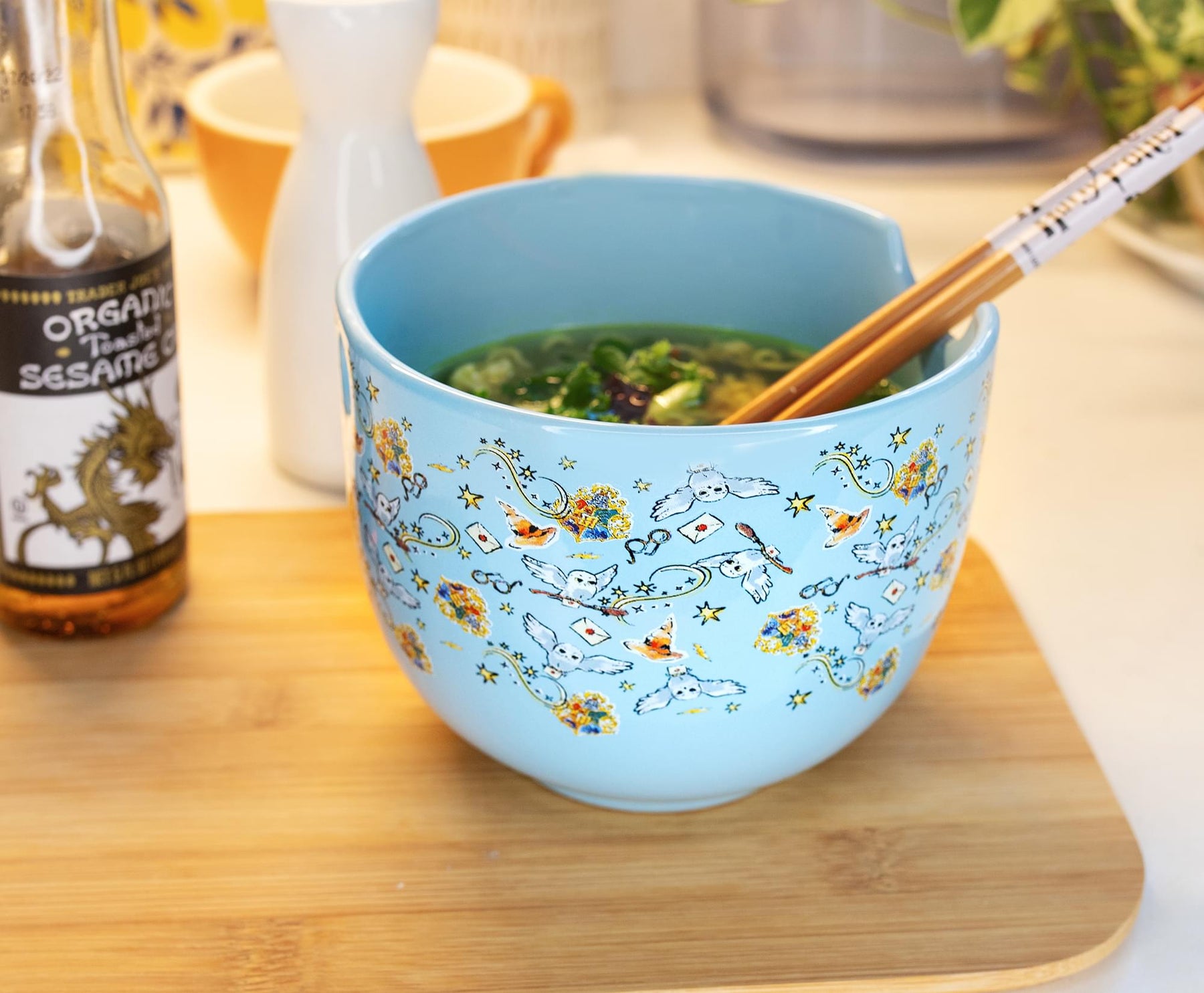 Harry Potter Hogwarts Icons Dinnerware Set | 20-Ounce Ramen Bowl With Chopsticks
GET A TASTE OF A MAGICAL WORLD: Experience the flavors of Hogwarts while enjoying a bite of something delicious. Magically banish your hunger with this exclusive ramen set inspired by the Wizarding World of Harry Potter.
A HUNGER FOR ADVENTURE: More powerful than a Pensieve, this magical ramen bowl features famous icons sure to spark your memory. Fans will instantly spot familiar references to the Wizarding World, including the Sorting Hat, Owl Post, and more.
FUEL FOR THE FIRE: Enjoy up to 20 ounces of all your favorite noodle, rice, and soup dishes from all over the Wizarding World with this BPA-free ceramic bowl. Suitable for both microwave and top-rack dishwasher.
TOOLS OF THE TRADE: Ramen set includes a pair of reusable wooden chopsticks with a matching design. Don't worry about dropping your utensils when casting spells. The bowl features built-in notches for resting your chopsticks during conjuration.
OFFICIAL WIZARDING WORLD COLLECTIBLE: Conjure up a delicious dinner with this officially licensed Harry Potter ramen set that'll leave you spellbound. This noodle bowl and chopstick combo will make every meal even more magical.
GOTTA GET BACK TO HOGWARTS
Would you like a taste of the Wizarding World? Prepare for a whole new level of enchantment with this exclusive ramen bowl set from the world of Harry Potter.
For those who dedicate themselves to the magical arts, there's no place more prestigious than the Hogwarts School of Witchcraft and Wizardry. The esteemed academy is commemorated on this ceramic bowl adorned with an array of memorable imagery.
If you look carefully, you'll spot the school crest featuring the iconic animal mascots of Gryffindor, Hufflepuff, Ravenclaw, and Slytherin. You'll also see the Sorting hat, owls, brooms, and more magical iconography. You'd need a Remembrall to keep it all straight. Comes with a pair of wooden chopsticks that feature a matching pattern to complete the set.
BACK TO WIZARDS AND WITCHES AND MAGICAL BEASTS
Bring a little enchantment to your mealtime. Whether you are in the mood for a traditional muggle dish like Treacle Tart or a foaming beverage like Butterbeer, this large bowl will make sure you enjoy every sip, slurp, and bite.
You'll conjure something tasty at the table in no time with officially licensed dinnerware from the Wizarding World of Harry Potter.
CARE INSTRUCTIONS
Easy care
Top-rack dishwasher safe
Microwave safe
Chopsticks are hand-wash only