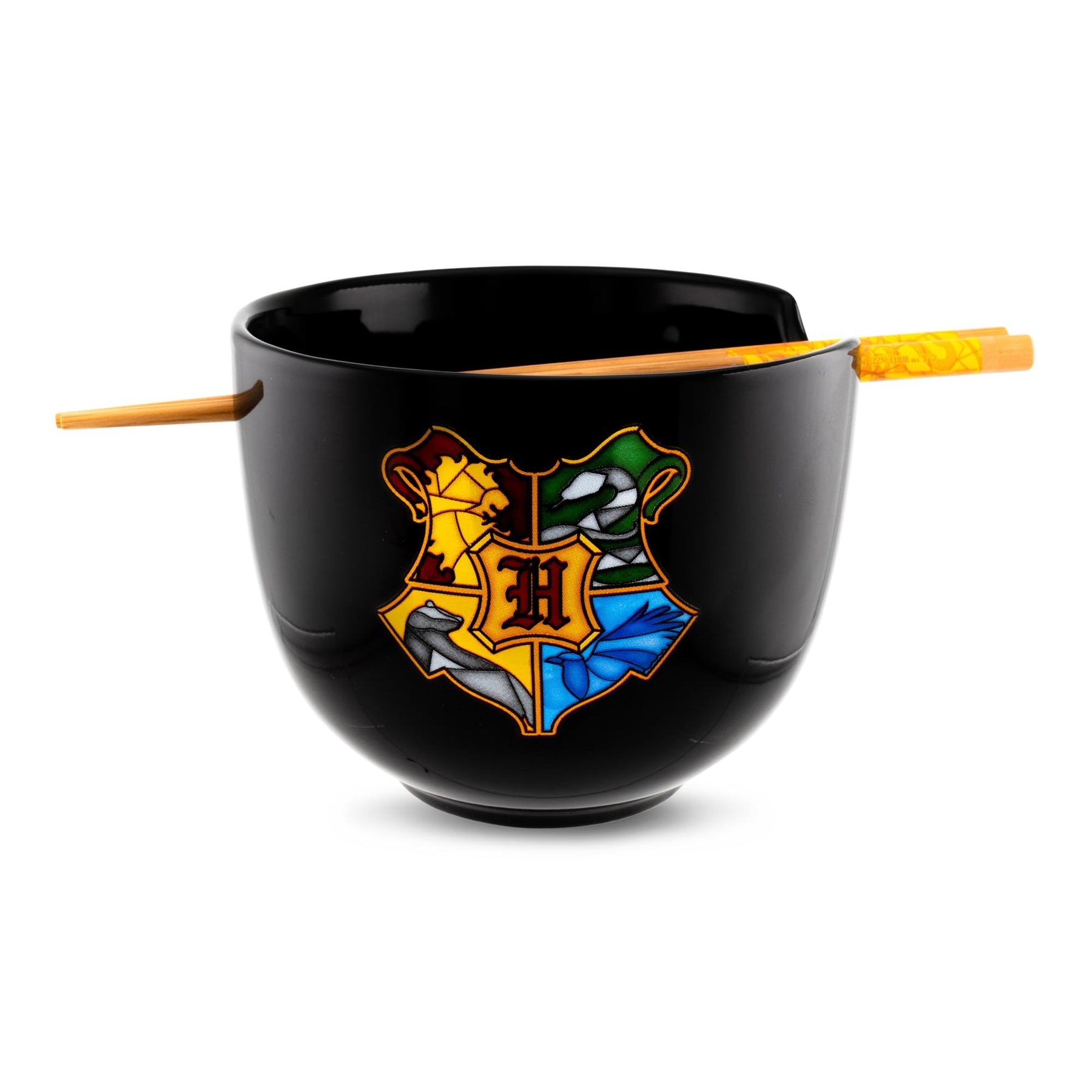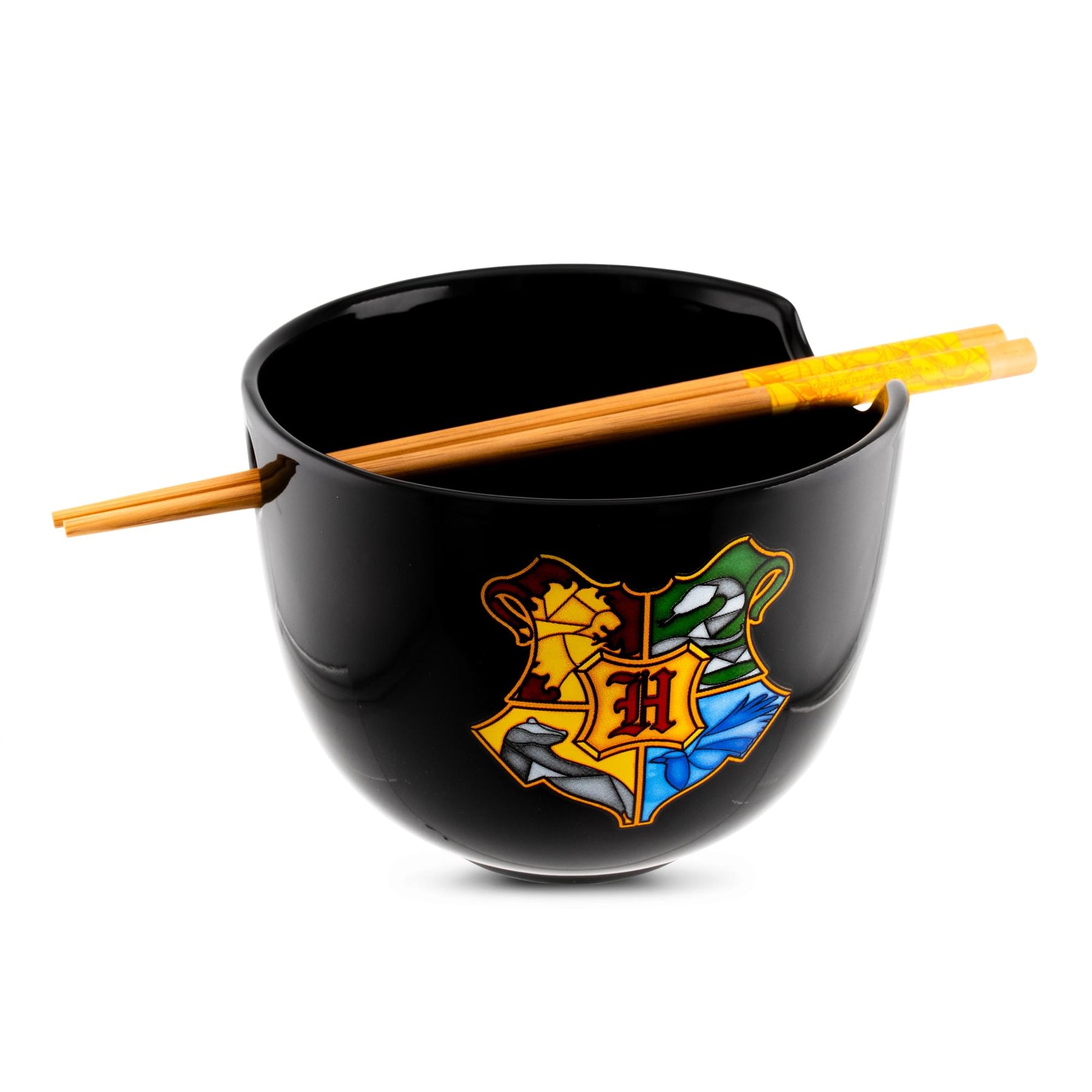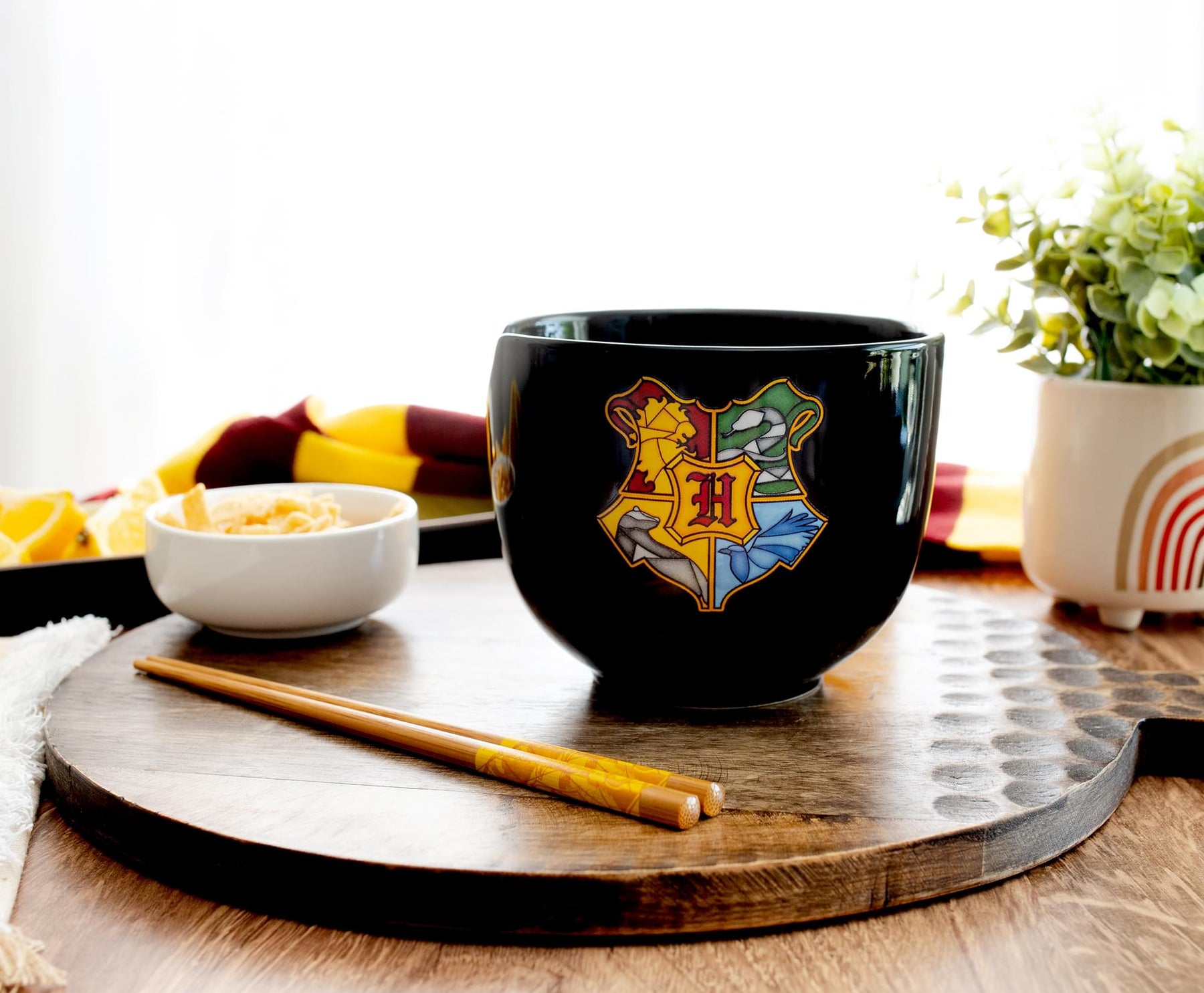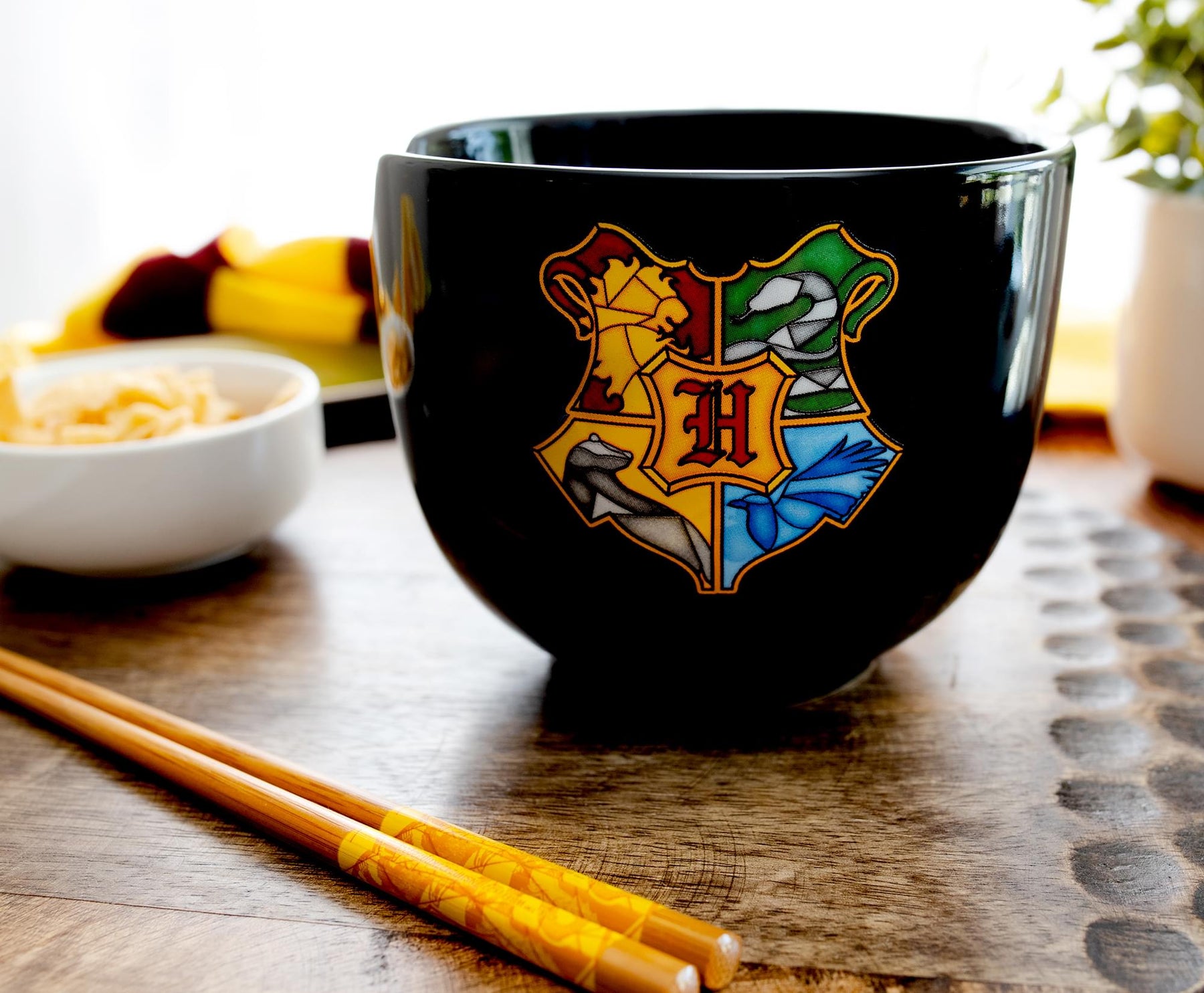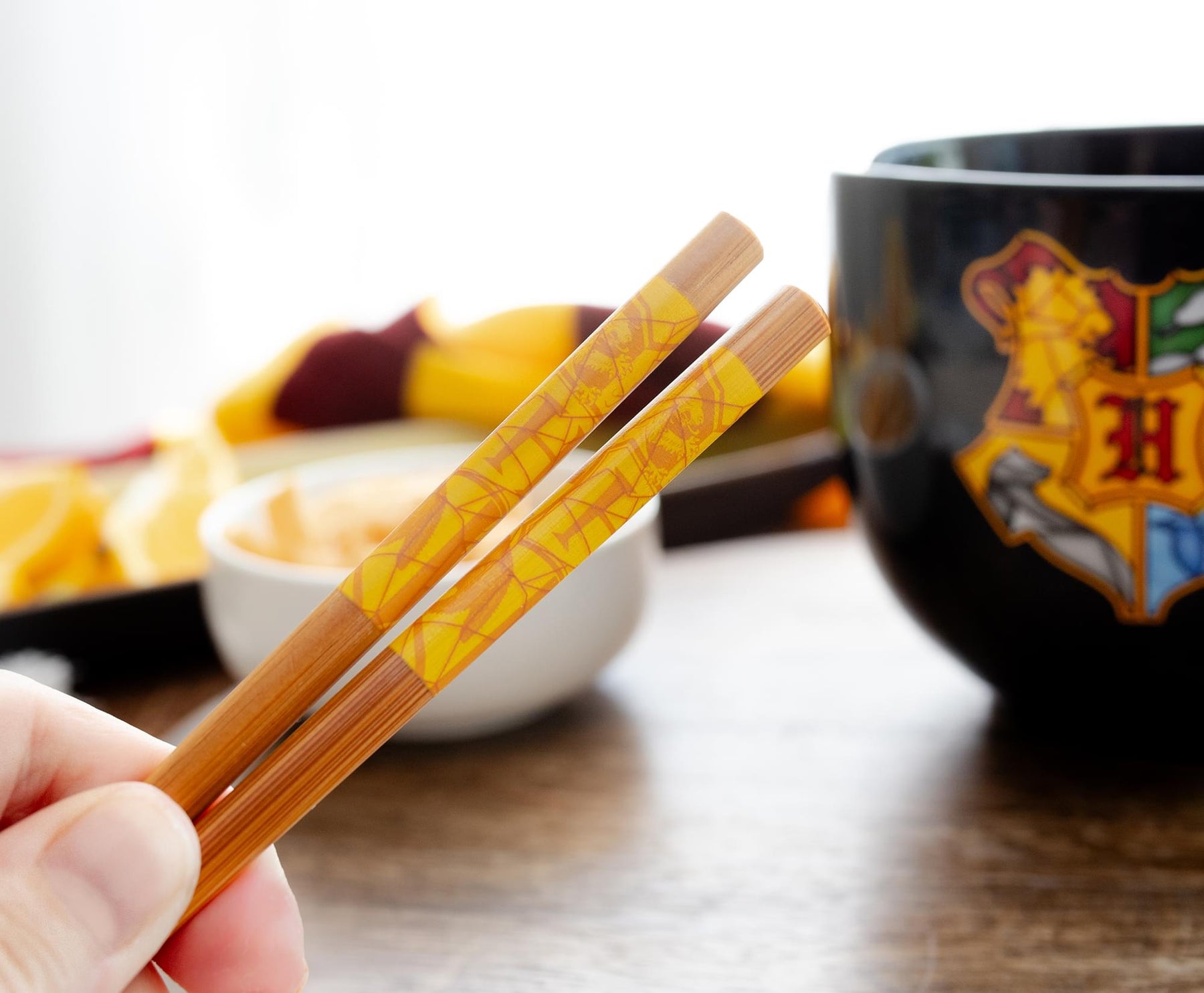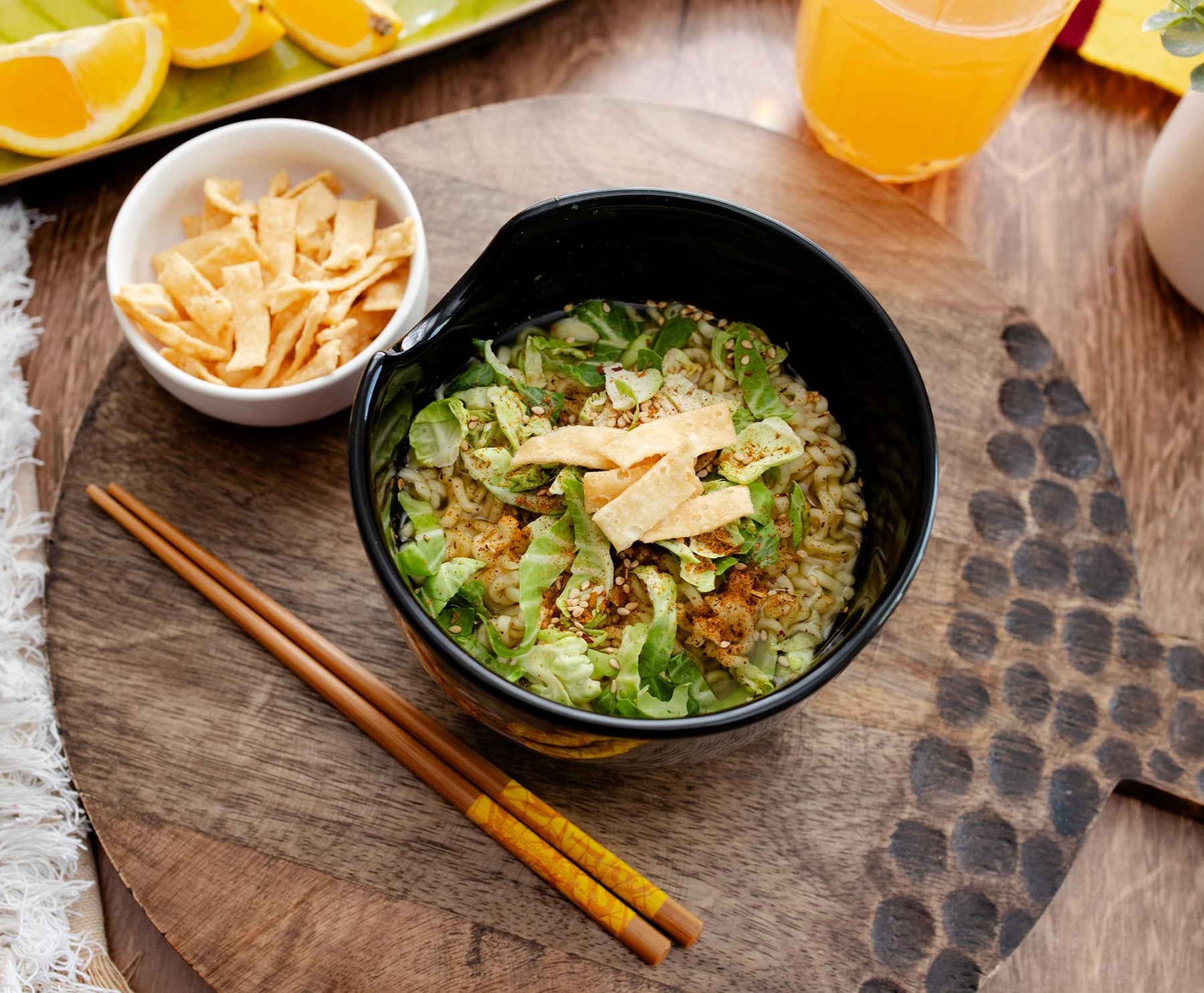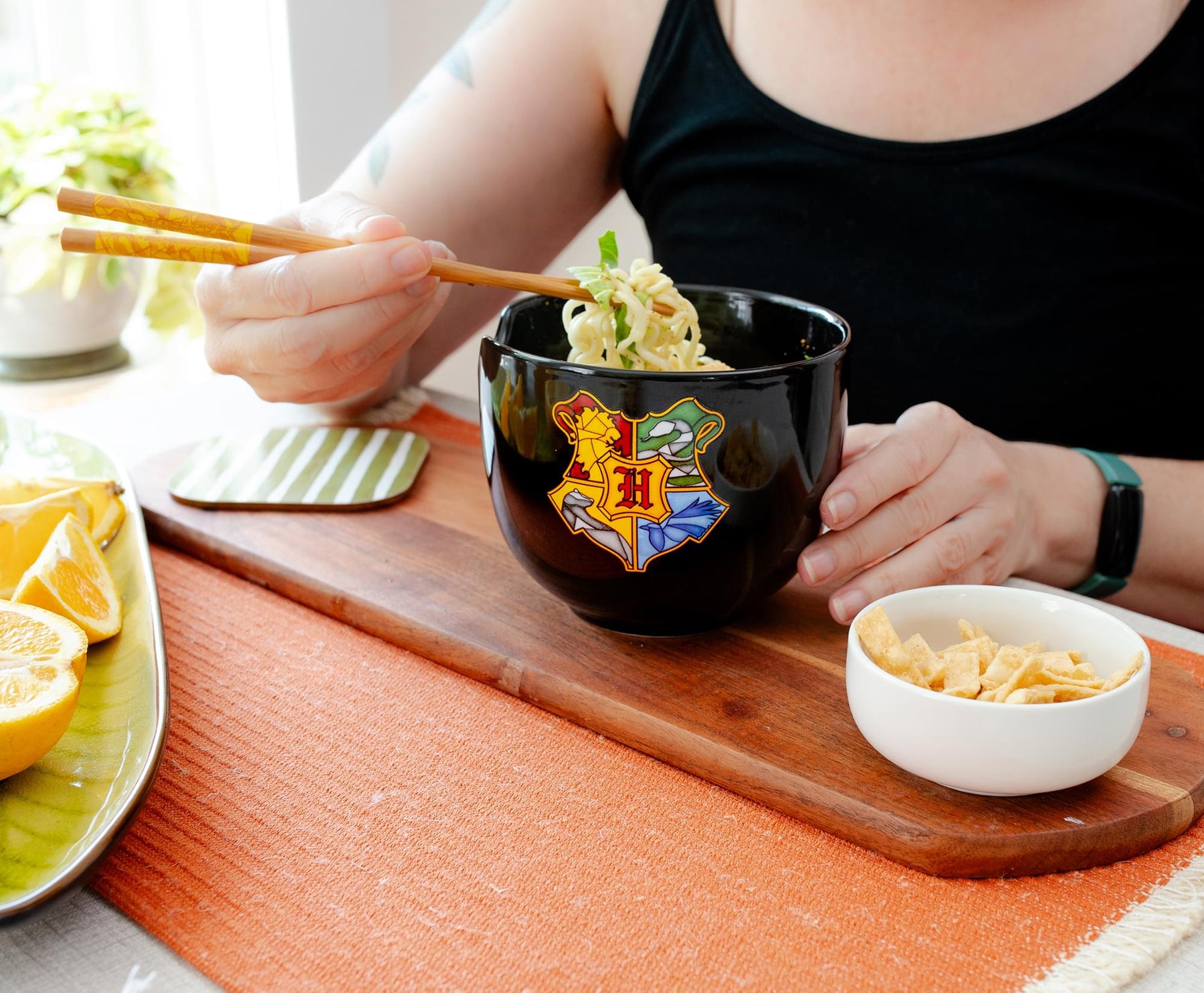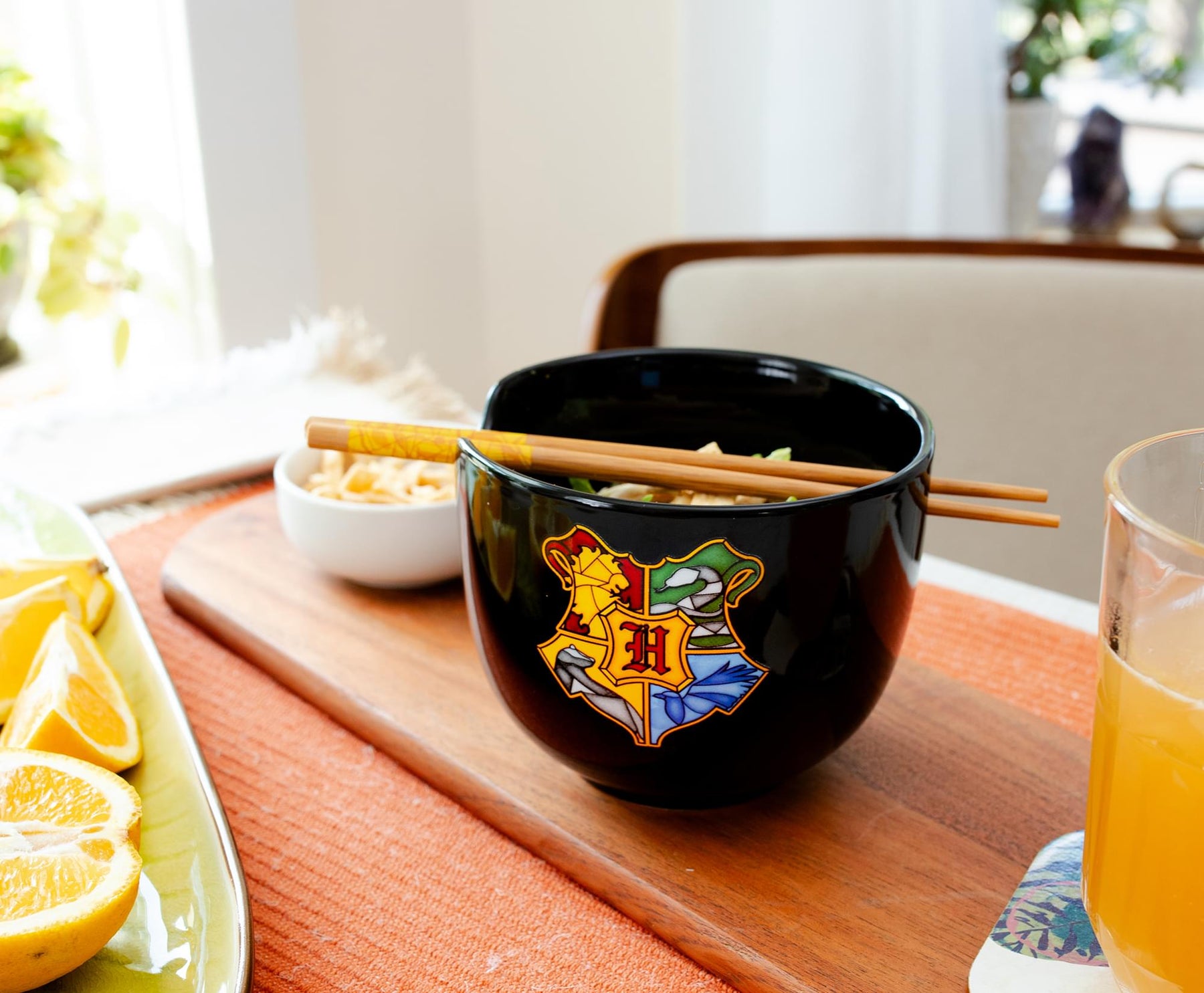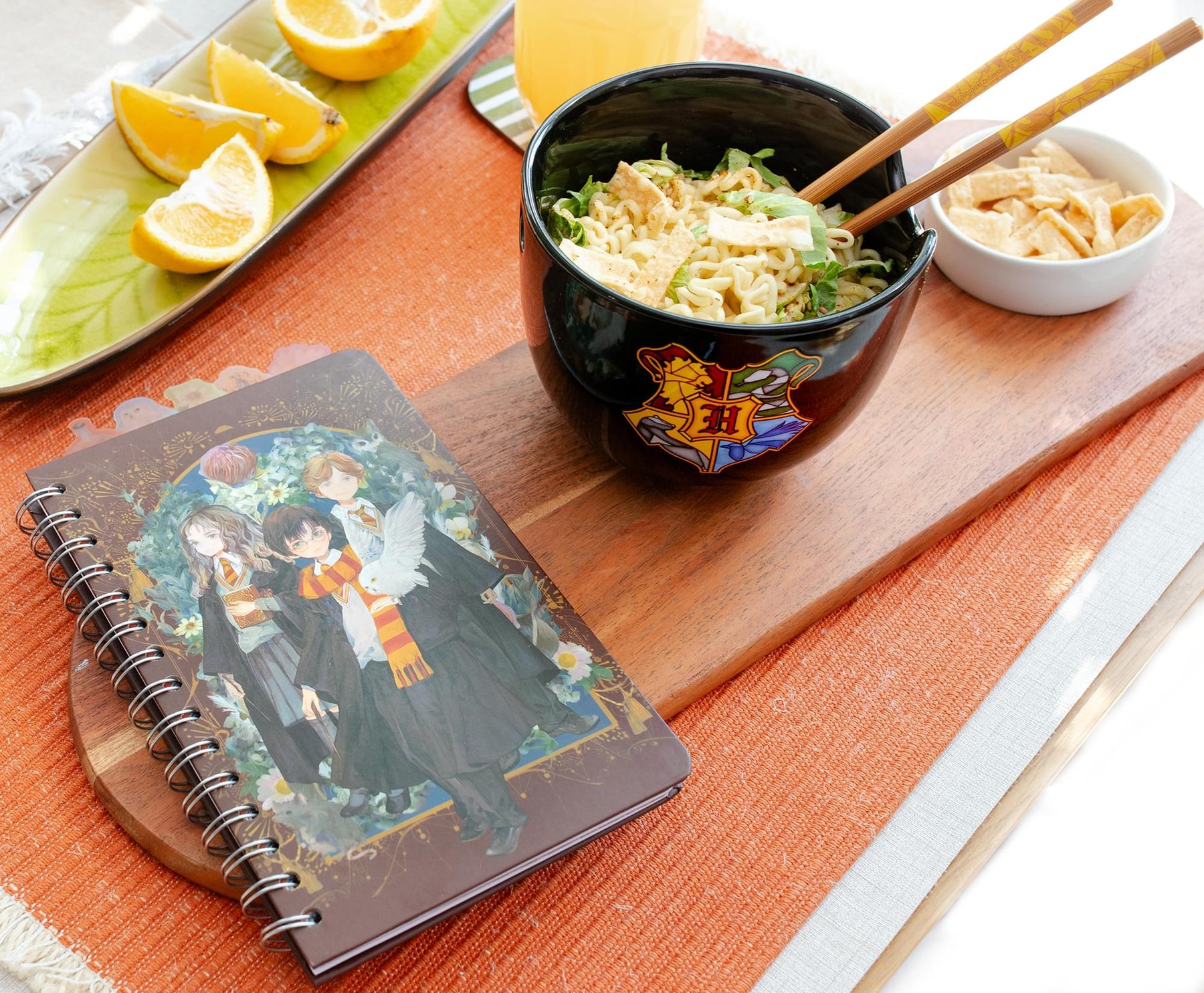 Harry Potter Hogwarts Crest 20-Ounce Ramen Bowl and Chopstick Set
A TASTE OF THE WIZARDING WORLD: Cast a flavorful spell on your meals with this exclusive ramen bowl and chopstick set inspired by the Wizarding World of Harry Potter. Spellbinding slurps await you at Hogwarts with this enchanting dinnerware set.
SAVOR YOUR SCHOOL SPIRIT: Featuring the esteemed Hogwarts crest, this ramen set will give you a taste of what it's like to be a true wizard. Train with the best using this black noodle bowl depicting the bold colors and mascots of all four Houses.
WHAT'S INCLUDED: Share a meal with your fellow witches and wizards using this noodle bowl that holds approximately 20 ounces of your favorite foods. Comes with a set of wooden chopsticks that can be placed inside the bowl's built-in utensil holder.
ENCHANTING QUALITY: Wizard training can be tough. This BPA-free ceramic bowl designed for long-lasting use to accompany all your magical adventures at Hogwarts. Bowl is suitable for microwave and top-rack dishwasher. Chopsticks are hand-wash only.
OFFICIAL HARRY POTTER COLLECTIBLE: Never practice magic on an empty stomach. Perfect for noodles, soups, and more, this officially licensed Harry Potter ramen dinnerware set is just what you need to stay at the top of your class at Hogwarts.
GOTTA GET BACK TO HOGWARTS
Bring a little enchantment to your mealtime with this exclusive ramen bowl and chopstick set from the Wizarding World of Harry Potter.
Class is back in session at Hogwarts School of Witchcraft and Wizardry. The acclaimed academy is celebrated on this black noodle bowl featuring the four Hogwarts Houses. The iconic animal mascots of Gryffindor, Hufflepuff, Ravenclaw, and Slytherin are all represented in their signature colors.
Whether you share the courage of a lion or the cunning of a snake, you'll be the talk of the Great Hall while eating from this prestigious dinnerware set.
MAGICAL DINNERWARE FOR WIZARDS AND WITCHES
Enjoy your favorite noodles, soups, and potions with the BPA-free ceramic ramen bowl that features a handy chopstick holder carved into the design. You'll never have to wave a wand to finish your meal when you've got the included wooden chopsticks.
Conjure up a magical meal for your table with this officially licensed ramen dinnerware set inspired by Harry Potter.
CARE INSTRUCTIONS
Easy care
Top-rack dishwasher safe
Microwave safe
Chopsticks are hand-wash only