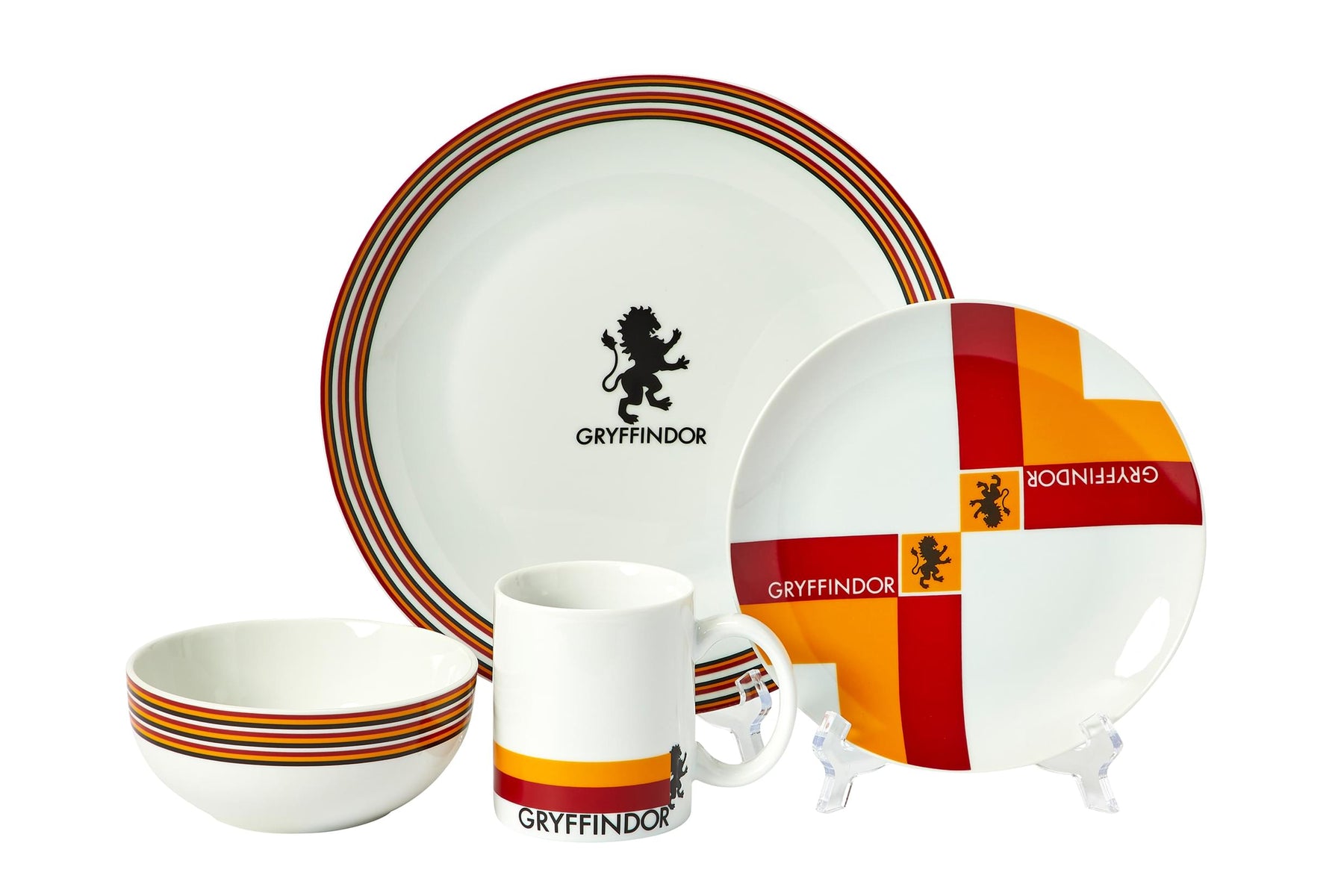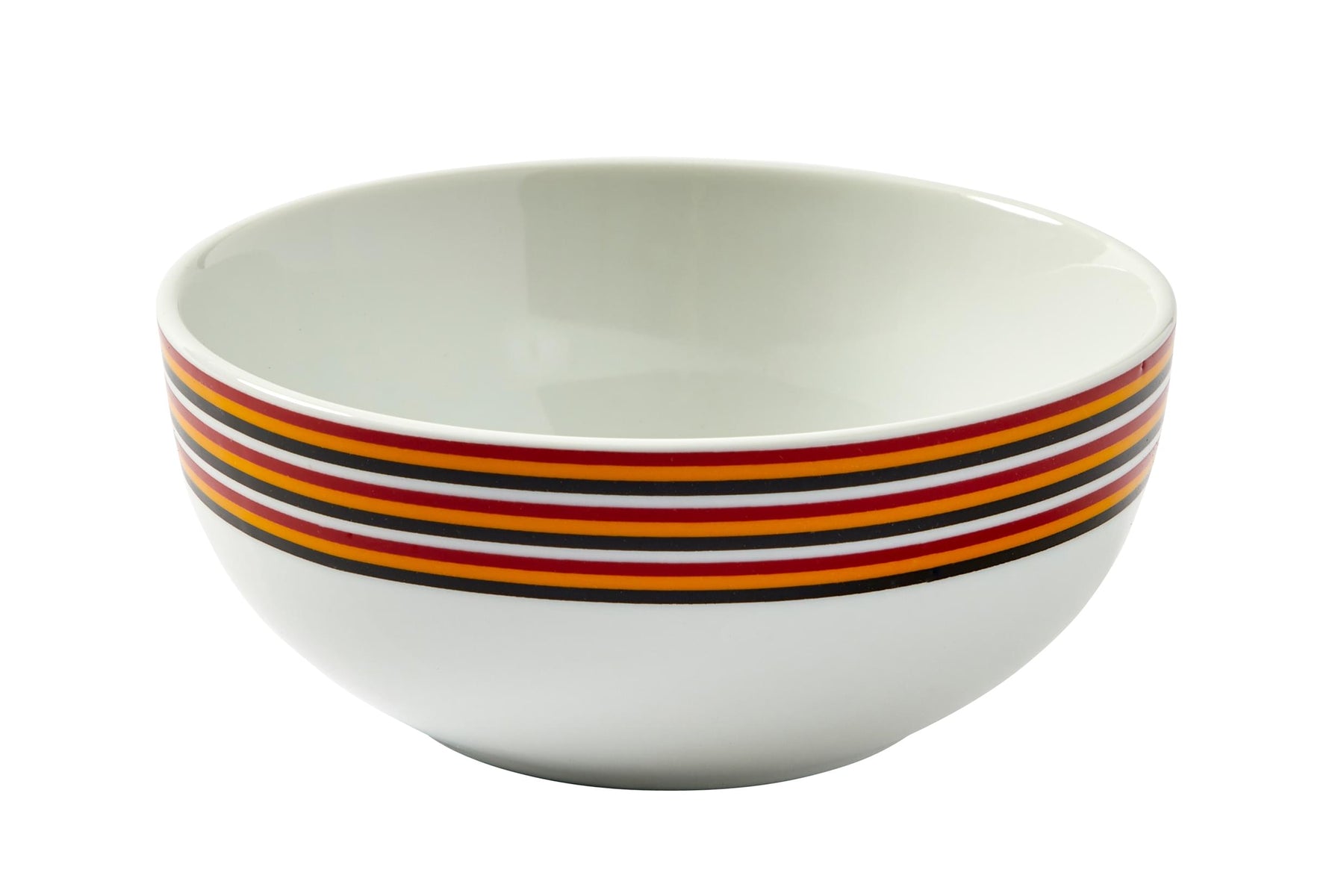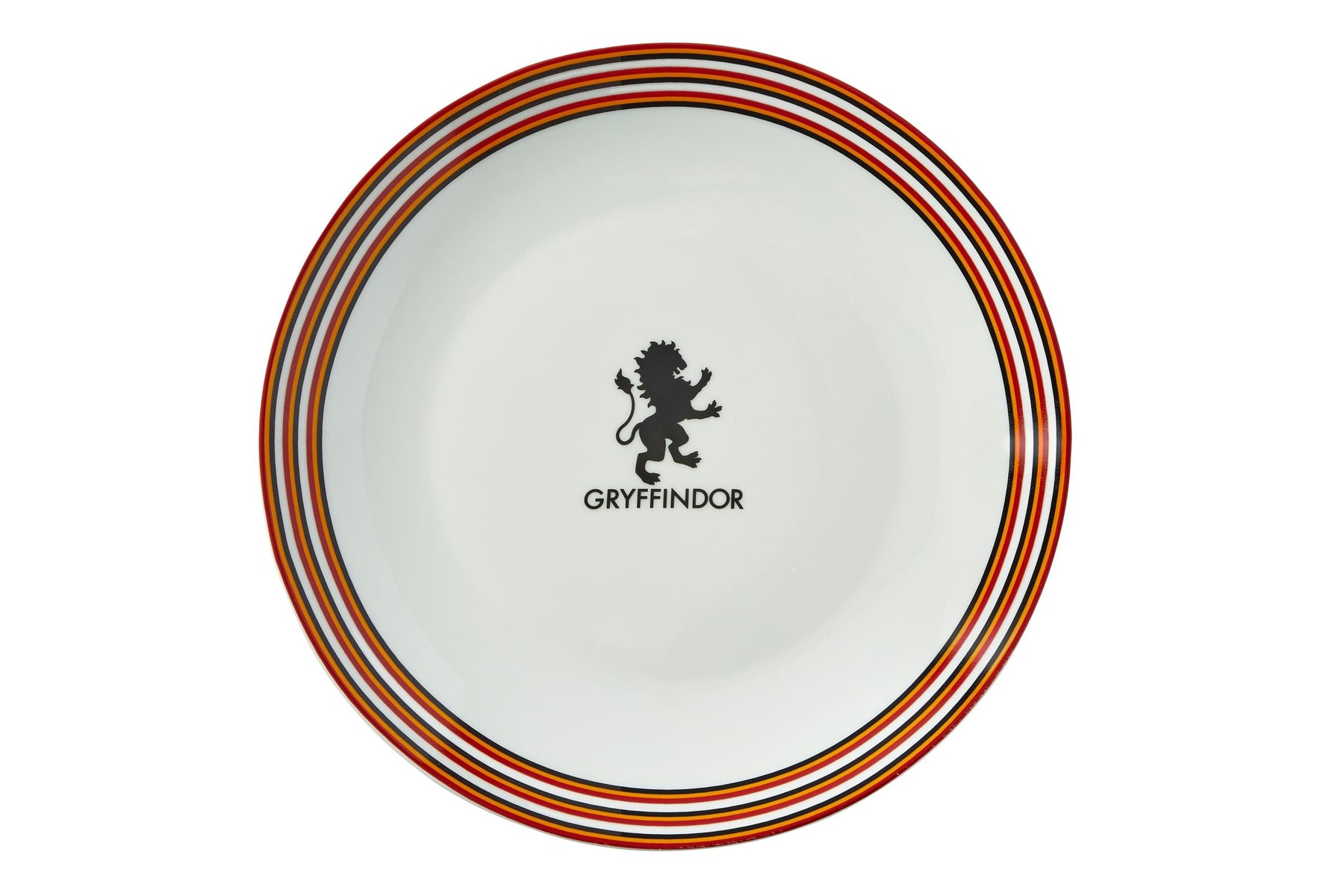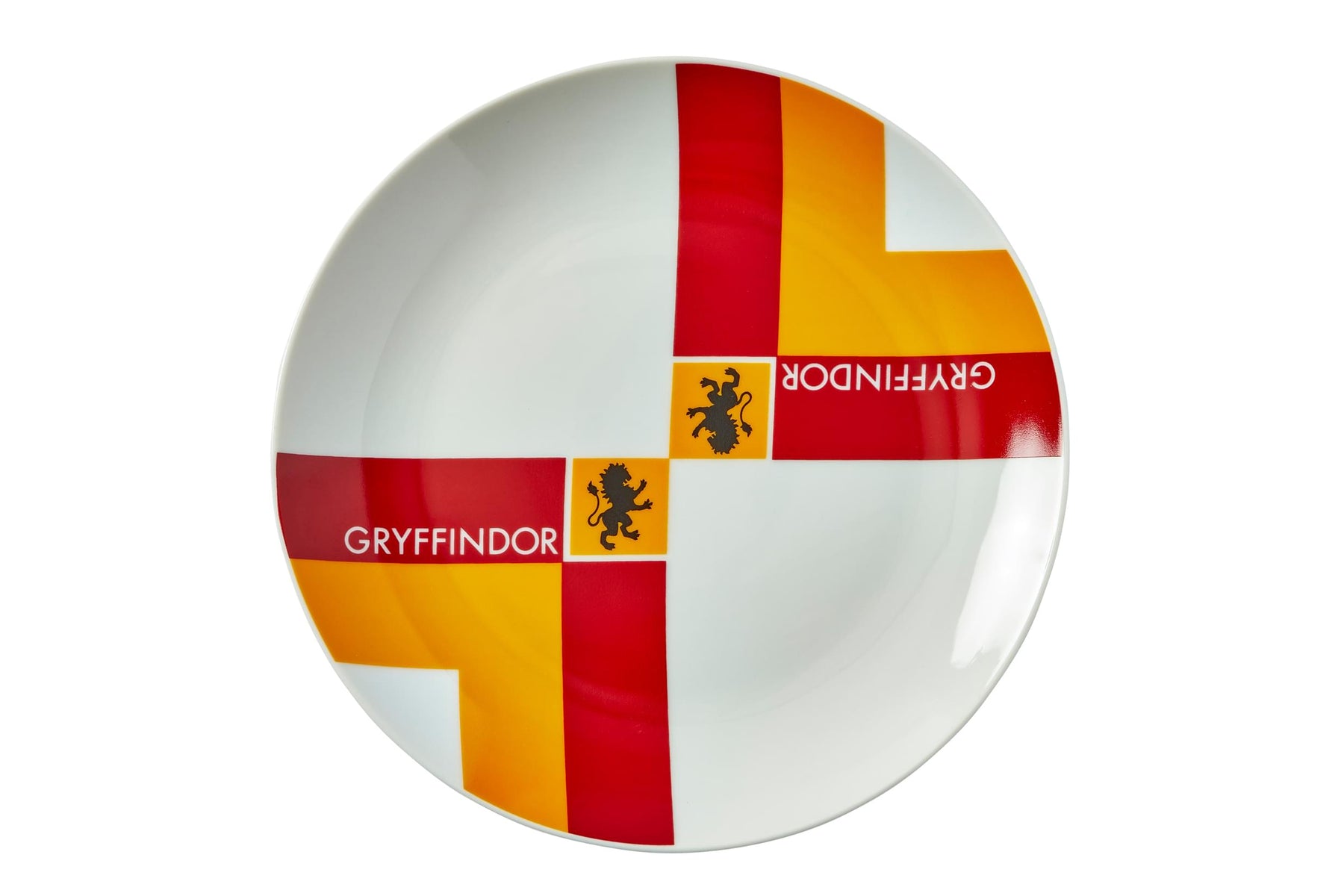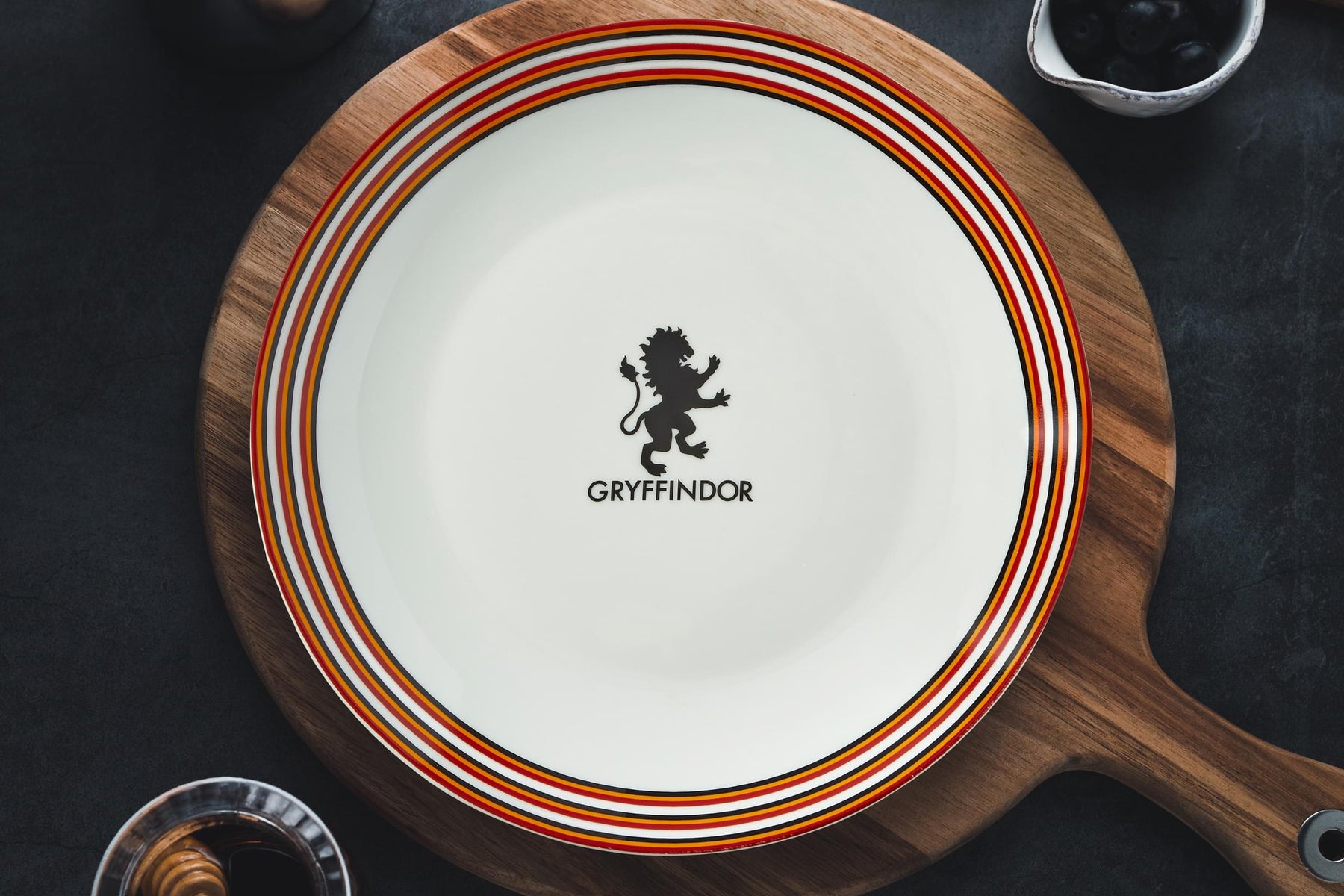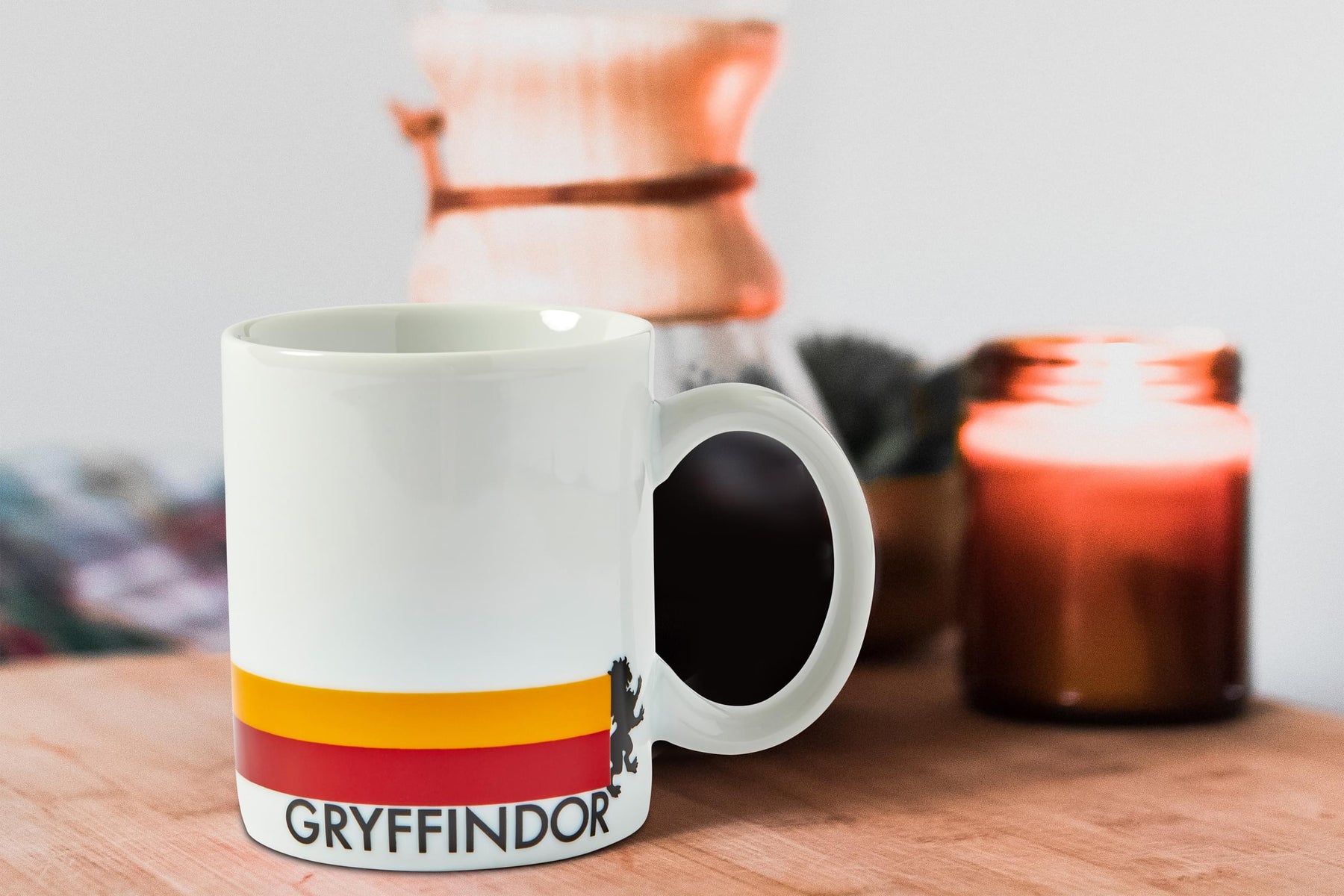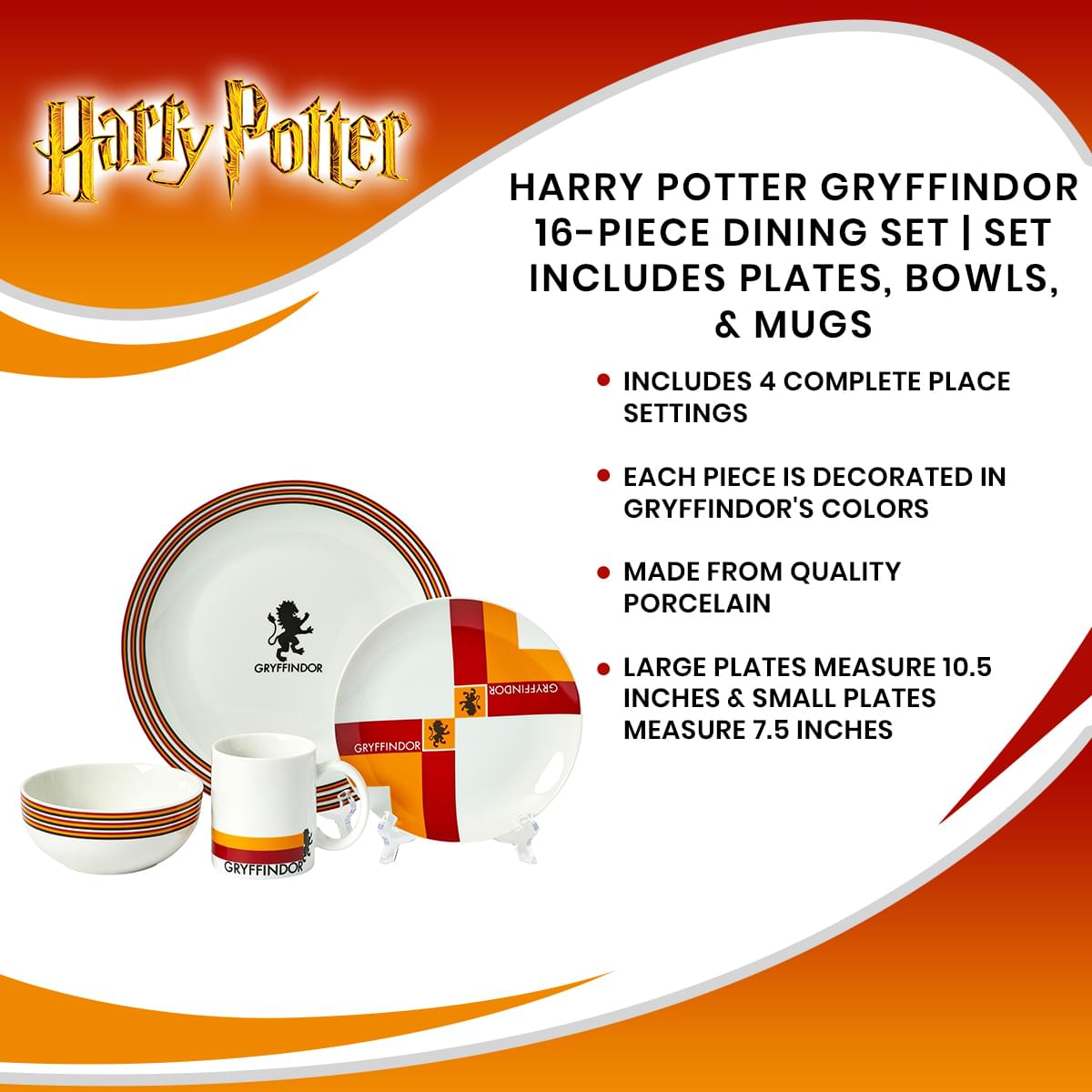 Harry Potter Gryffindor 16-Piece Dining Set | Set Includes Plates, Bowls, & Mugs
SHOW PRIDE FOR YOUR HOUSE: Harry Potter fans everywhere have been yearning to celebrate their assigned Hogwarts house! Now every Gryffindor or fan of Gryffindor has access to the perfect place settings for every meal!
A NOBLE DINING SET FOR THE CHIVALROUS GRYFFINDOR: Not only do you have the heart of a lion, but now you can eat like one too! Invite Harry, Ron, and Hermione over for your next meal and enjoy your food displayed proudly on the colors of Gryffindor!
MADE FROM QUALITY MUGGLE MATERIALS: Each piece of the Harry Potter dining set is crafted from high quality porcelain. With every plate, bowl, and mug being dishwasher and microwave safe, you can have your Gryffindor dinner set ready at a moments notice!
INCLUDES FOUR PLACE SETTINGS: Each Gryffindor themed piece will complete 1 of 4 individual place settings. This set includes four 10.5-inch plates, four 7.5-inch plates, four medium bowls and four mugs.
MAKE EVERY MEAL MAGICAL: Harry Potter fans everywhere can enjoy this Hogwarts themed dining set. No matter which house your loyalty resides with, this dinner set is a must-have for any Harry Potter fanatic!
EAT LIKE A GRYFFINDOR
Fans of the Harry Potter universe will enjoy a magical connection with this collection of Gryffindor themed dining pieces. Bring the courage of the Gryffindor lion to your meals with this 16-piece collection of Harry Potter dinner settings. Each piece features the colors of the Hogwarts' Gryffindor house and is styled to give your meals an extra magical flair! Included in this 16-piece set is 4 large plates, 4 smaller plates, 4 mugs, and 4 bowls. No part of your meals will ever have to be without the colors of the Gryffindor house ever again!
PERFECT FOR HARRY POTTER FANS EVERYWHERE
Simple and classy, the design of this dinner set is meant to add a subtle display of your favorite Hogwarts house to your meals. This makes this Harry Potter dining set perfect for every meal and every fan out there. Collect this stunning dining set for your personal collection of Harry Potter memorabilia or use it every day! Fans can even showcase this set during their next Harry Potter themed movie night! Whatever your magical desires are with this dinner set, rest assured that you're dining on the finest quality Harry Potter plates that muggle hands can make!