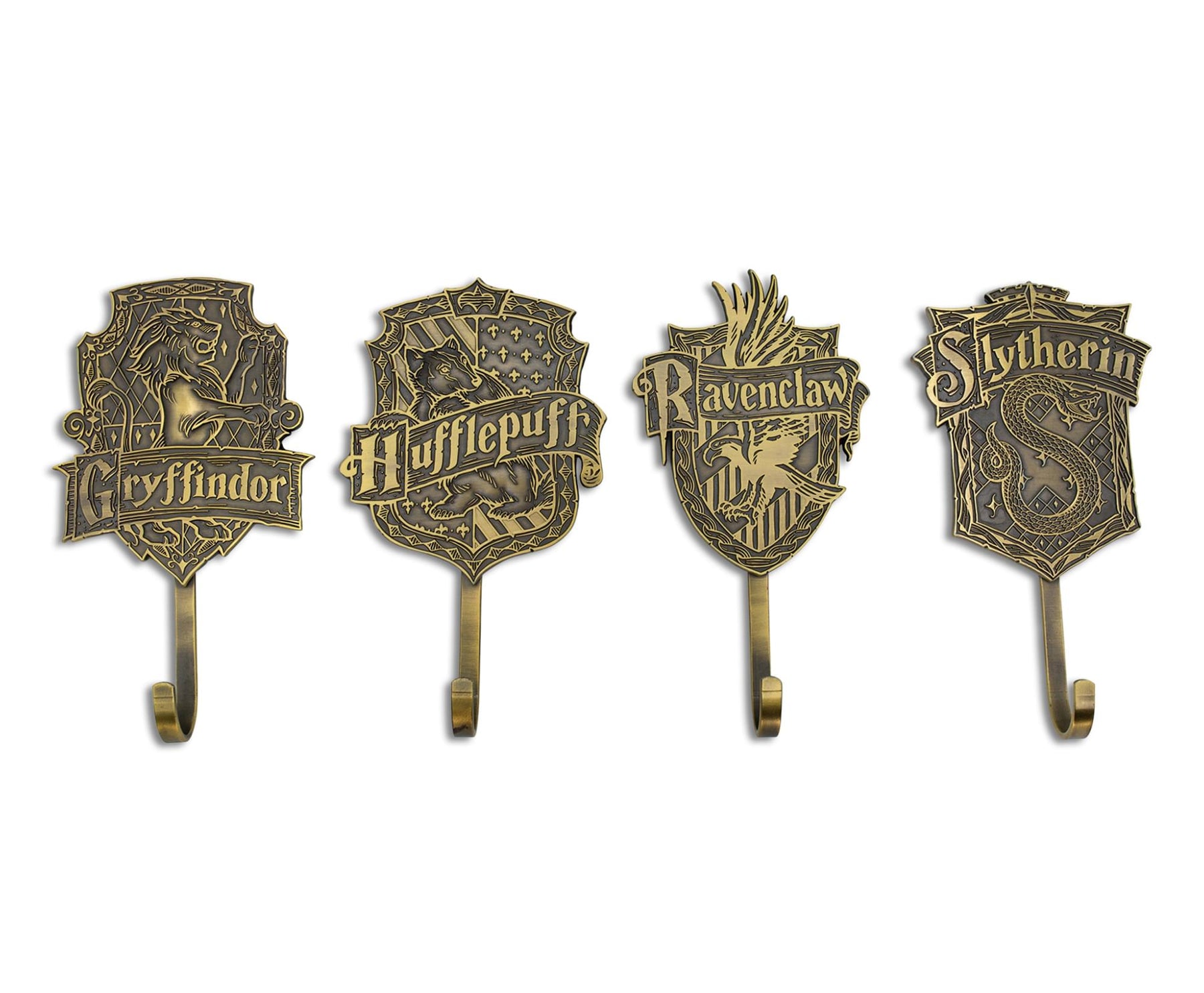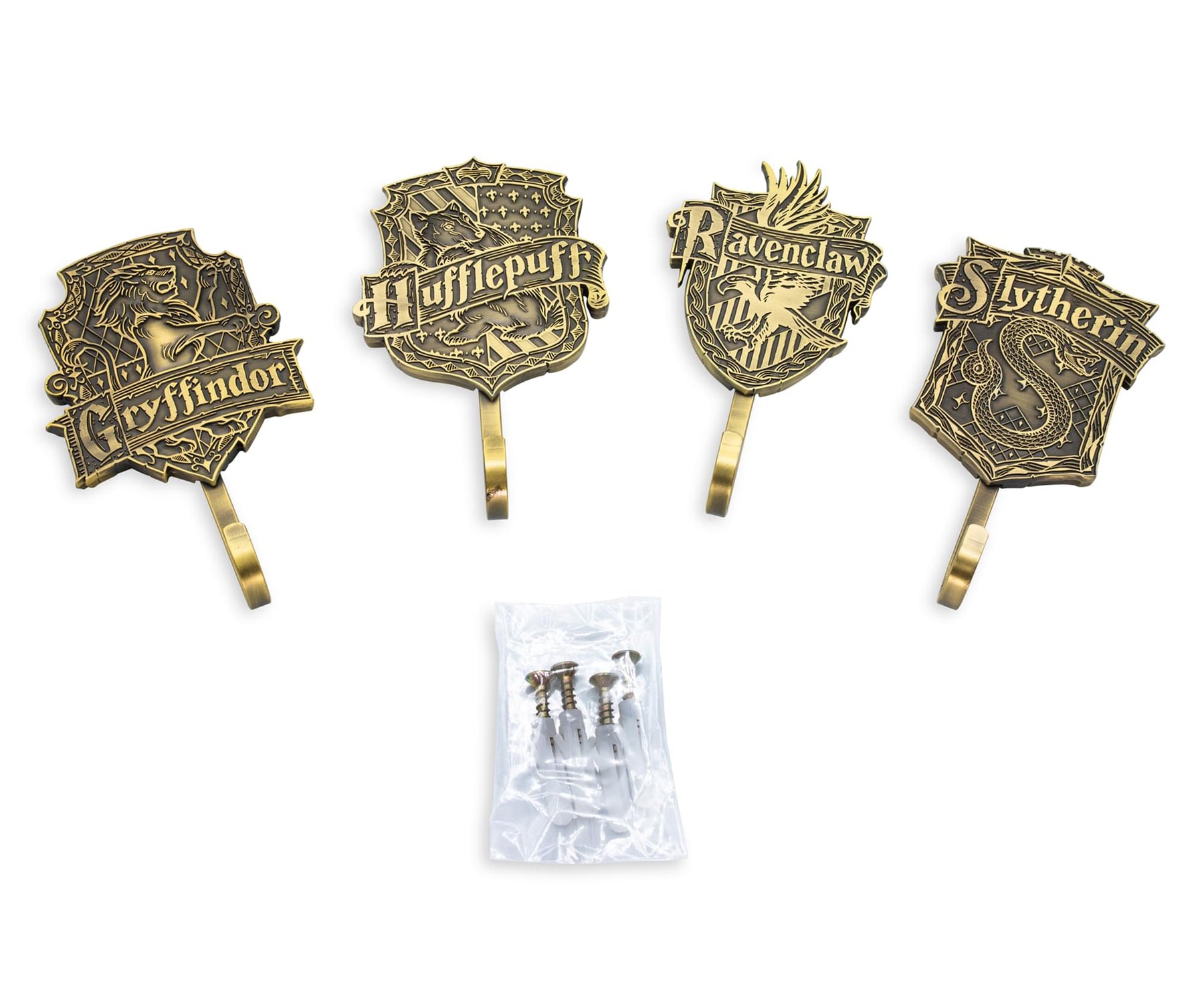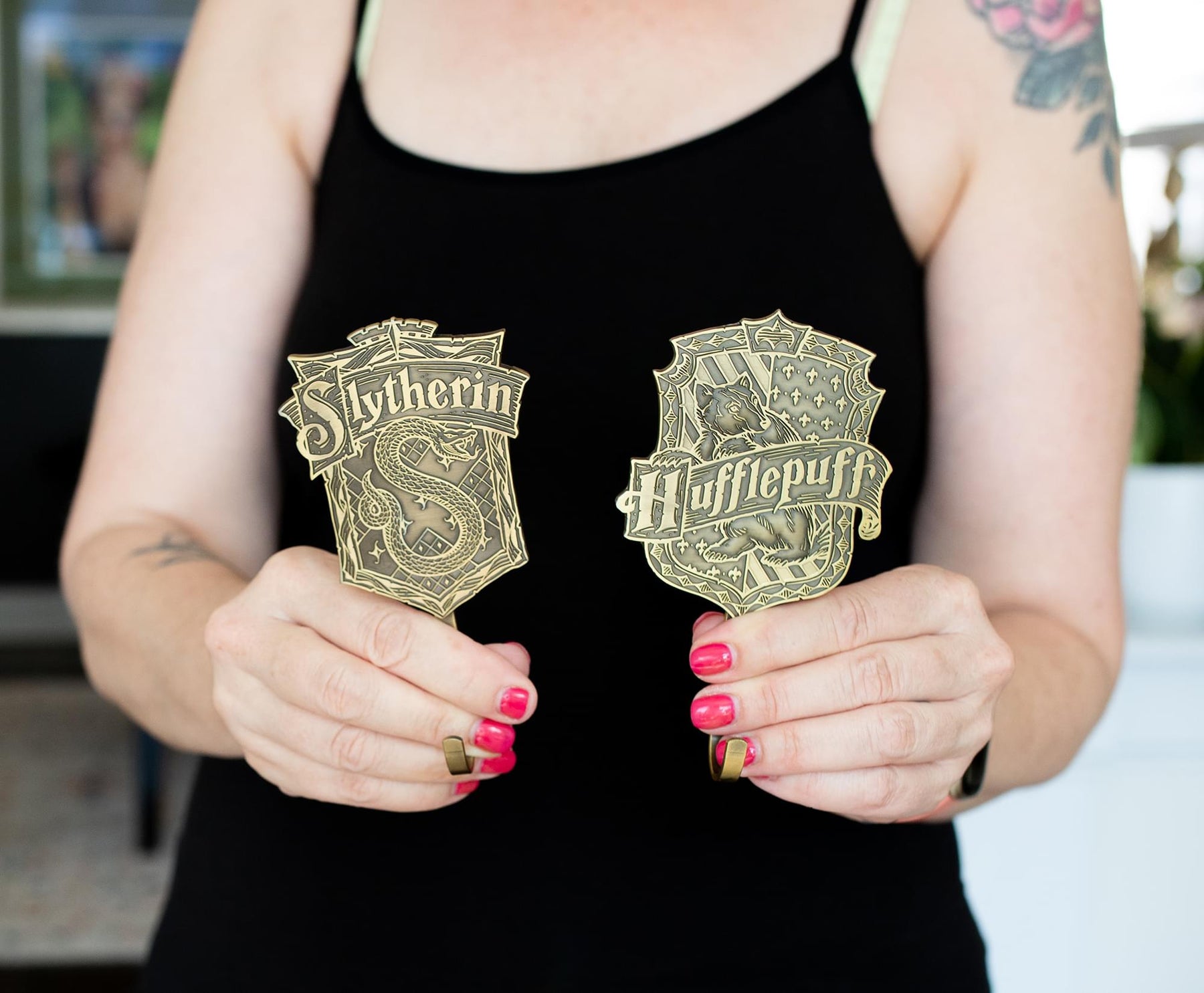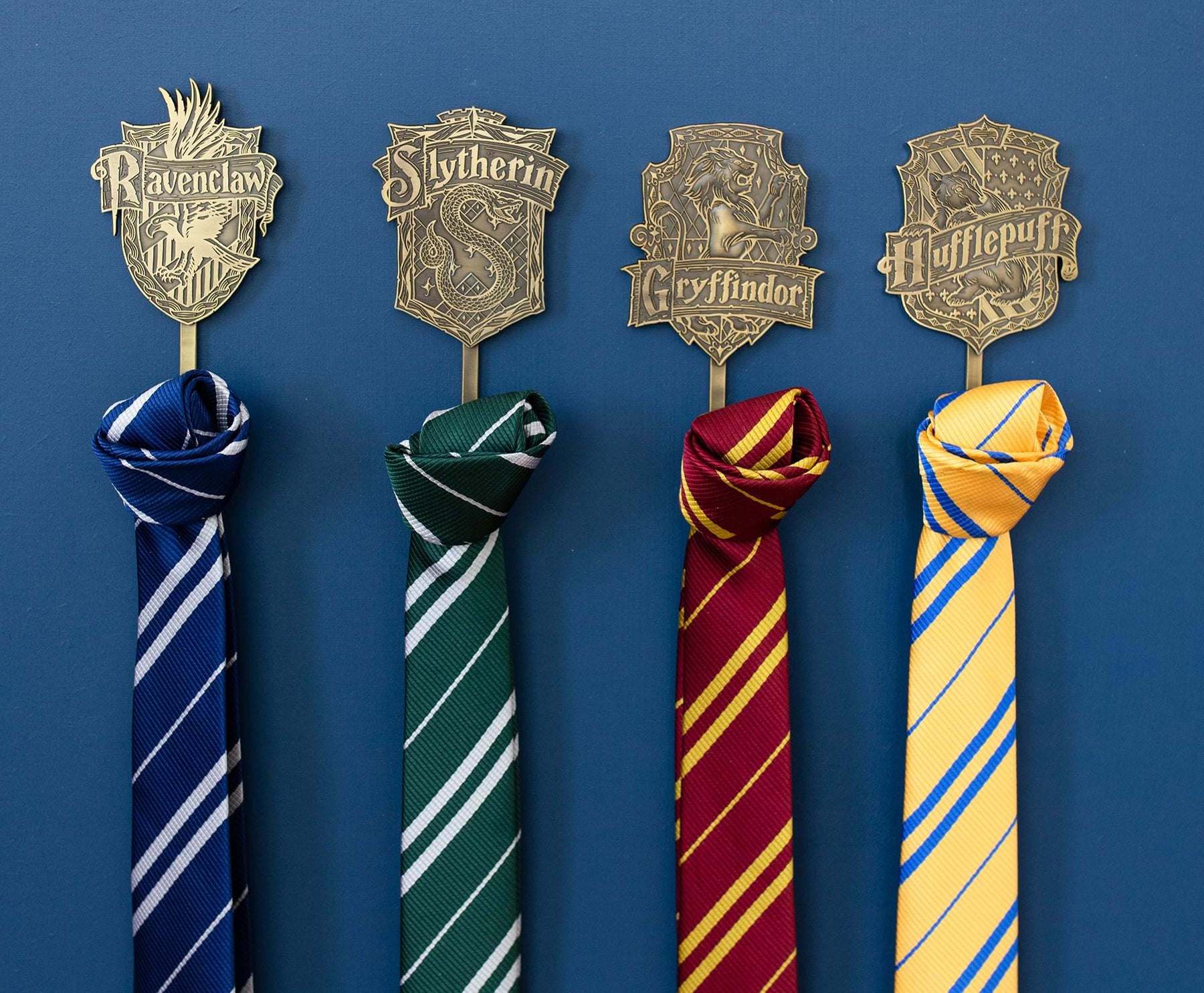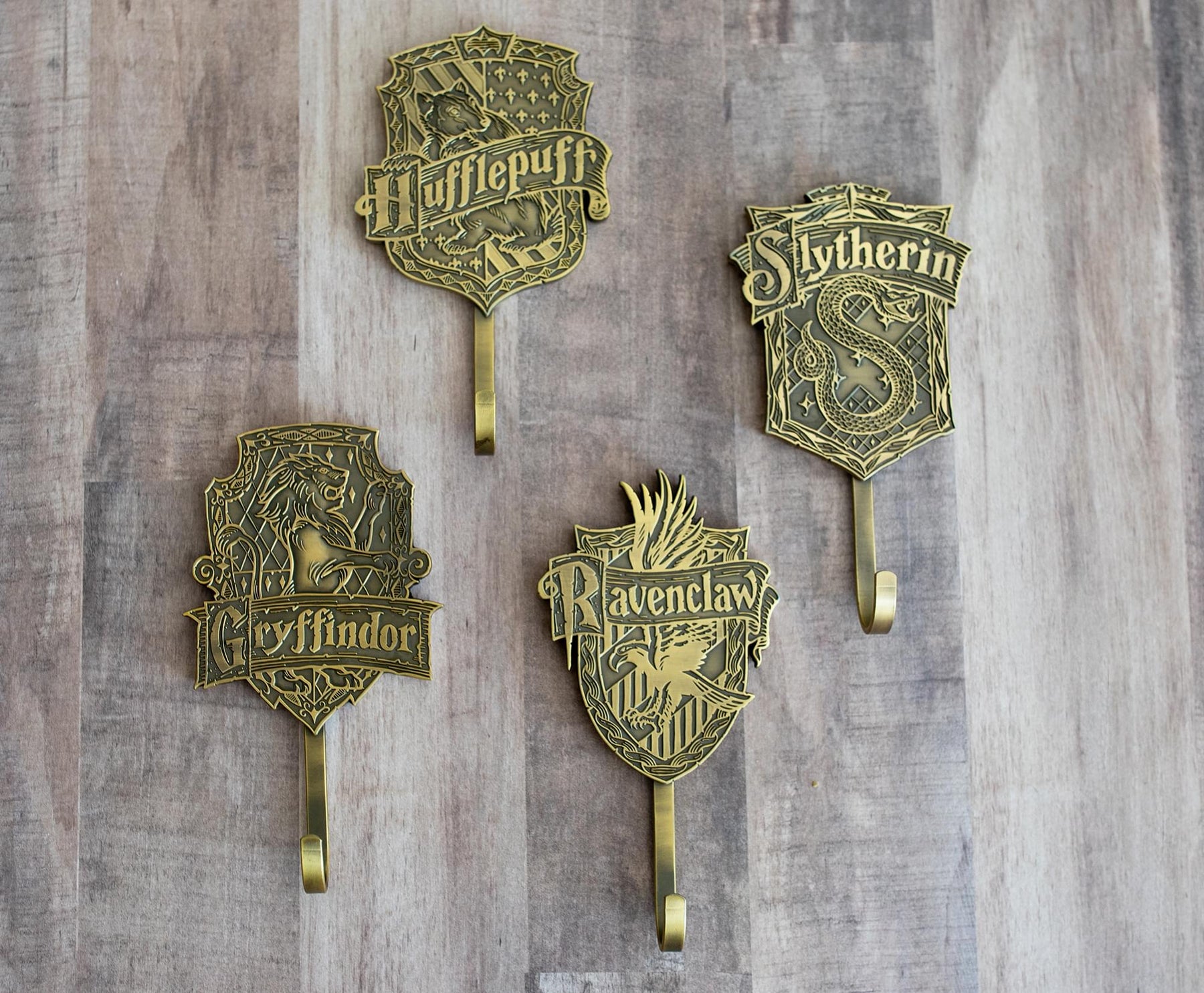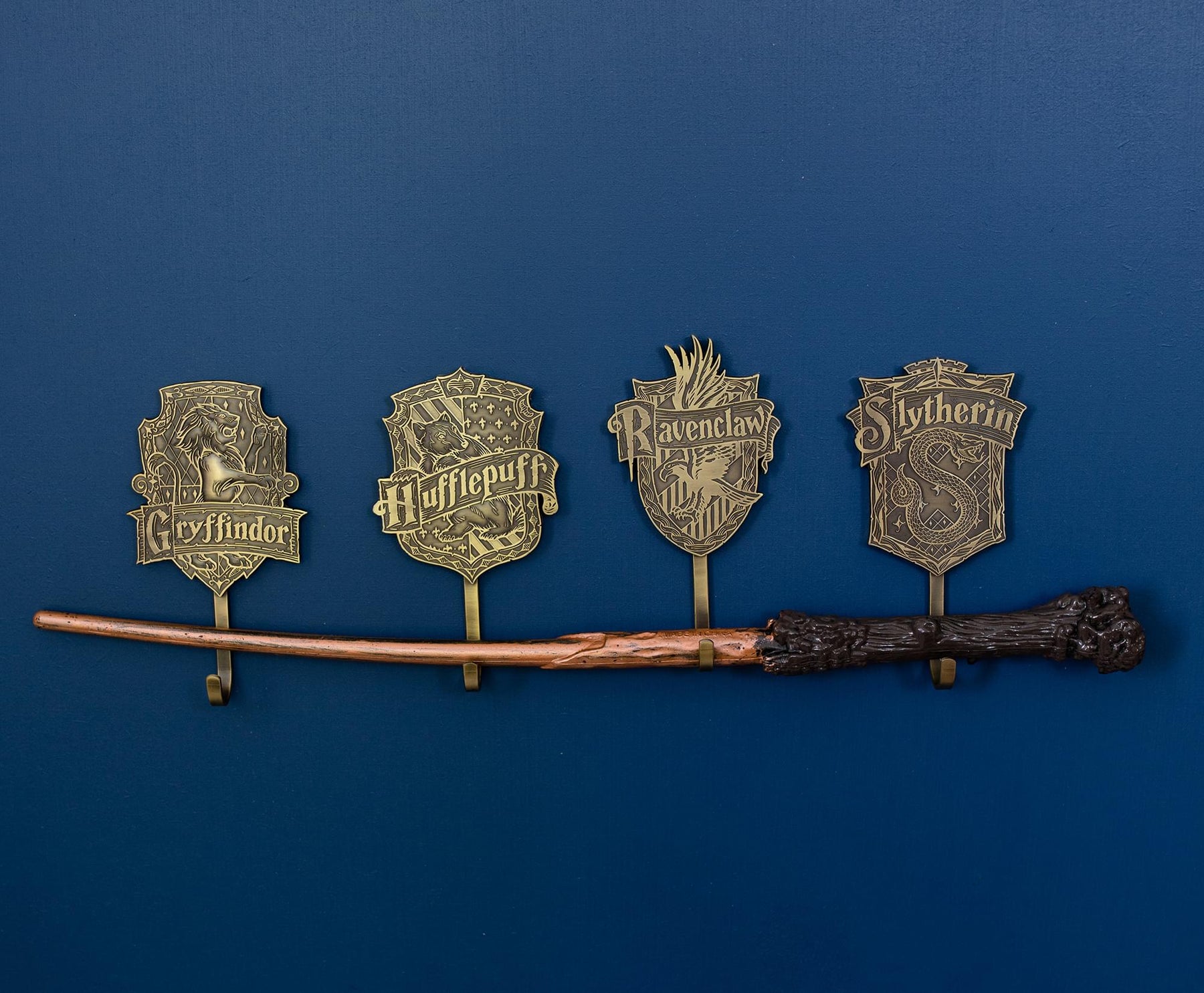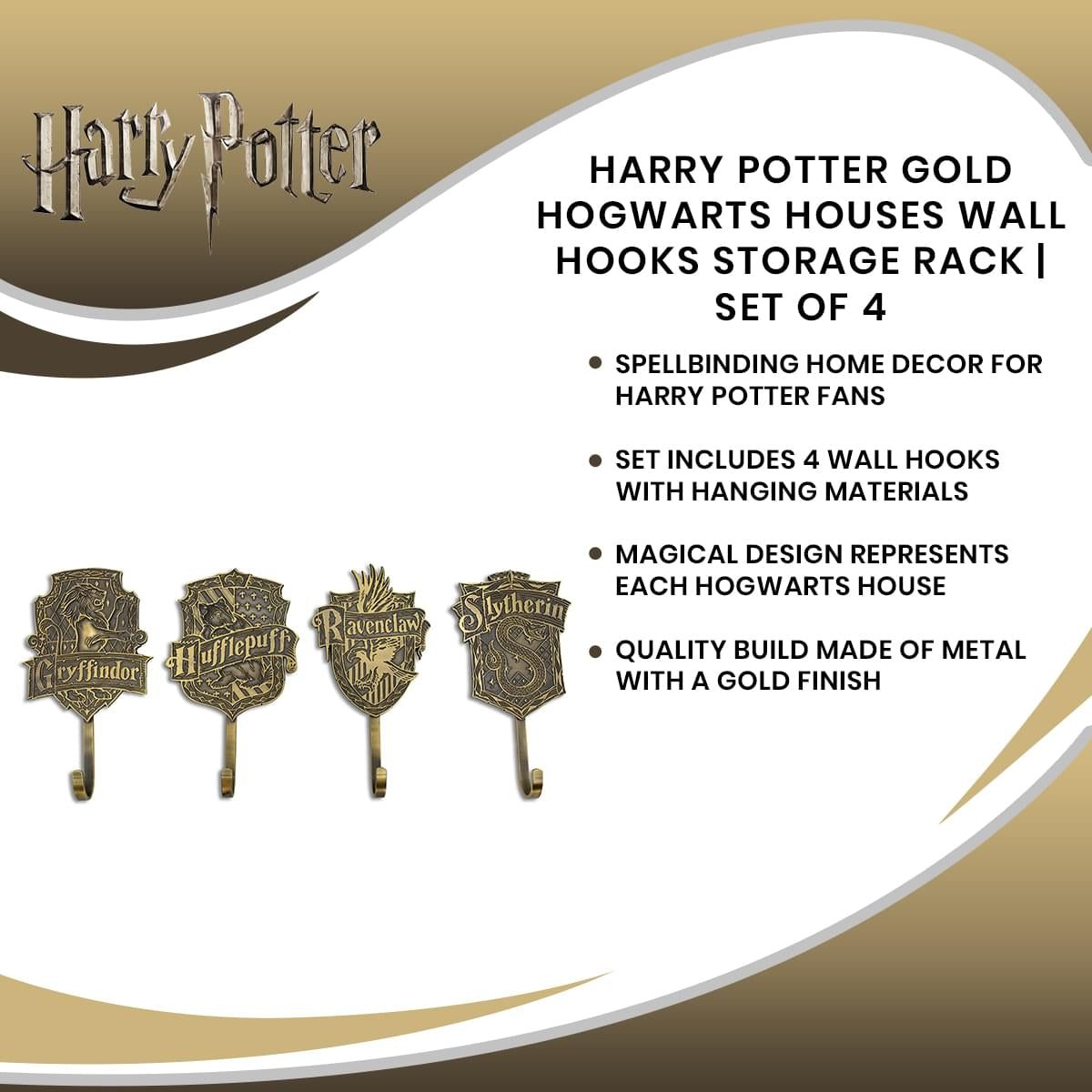 Harry Potter Gold Hogwarts Houses Wall Hooks Storage Rack | Set of 4
Stay Organized In Style: Keep your space clutter-free with a little help from Hogwarts. Straight from the Wizarding World of Harry Potter, this set of wall hooks can organize your room like magic.
Enchanting Design: This decorative storage rack set represents Gryffindor, Hufflepuff, Ravenclaw, and Slytherin. Each wall hook features an engraving of the respective Hogwarts House animal in gold.
Spellbinding Quality For Potterheads: Storage rack set features an elegant gold finish and substantial metal build. Each wall hook measures 5 x 3 x 1 inches and is made to hold all your magical belongings.
Easy To Hang: Comes with all the hanging hardware needed for quick installation. Storage rack set includes 4 house wall hooks, 4 drywall anchors, and 4 screws. Easy for muggles, witches, and wizards alike.
Wizarding World Essentials: Magically organize with these officially licensed Harry Potter Hogwarts Houses Wall Hooks. This spellbinding wall decor set adds a decorative touch to any Potterhead's space.
BRING THE WIZARDING WORLD TO LIFE
If kids (or adults) make their way inside and immediately drop everything, let these Harry Potter Hogwarts Houses Wall Hooks magically organize that mess.
With this set of 4 wall hangers, each family member or roommate gets their own dedicated spot in the entryway or mudroom for the Hogwarts House befitting their attributes: Gryffindor, Hufflepuff, Ravenclaw, or Slytherin. That way you always know whose hoodie is on the ground or whose keys have gone missing.
These decorative storage racks are also a great way to help wizards and witches organize their bedrooms, bathrooms, playrooms, and Hogwarts dorm rooms, too. No spellcasting necessary!
Read All About It on Our Blog
Trending Geek