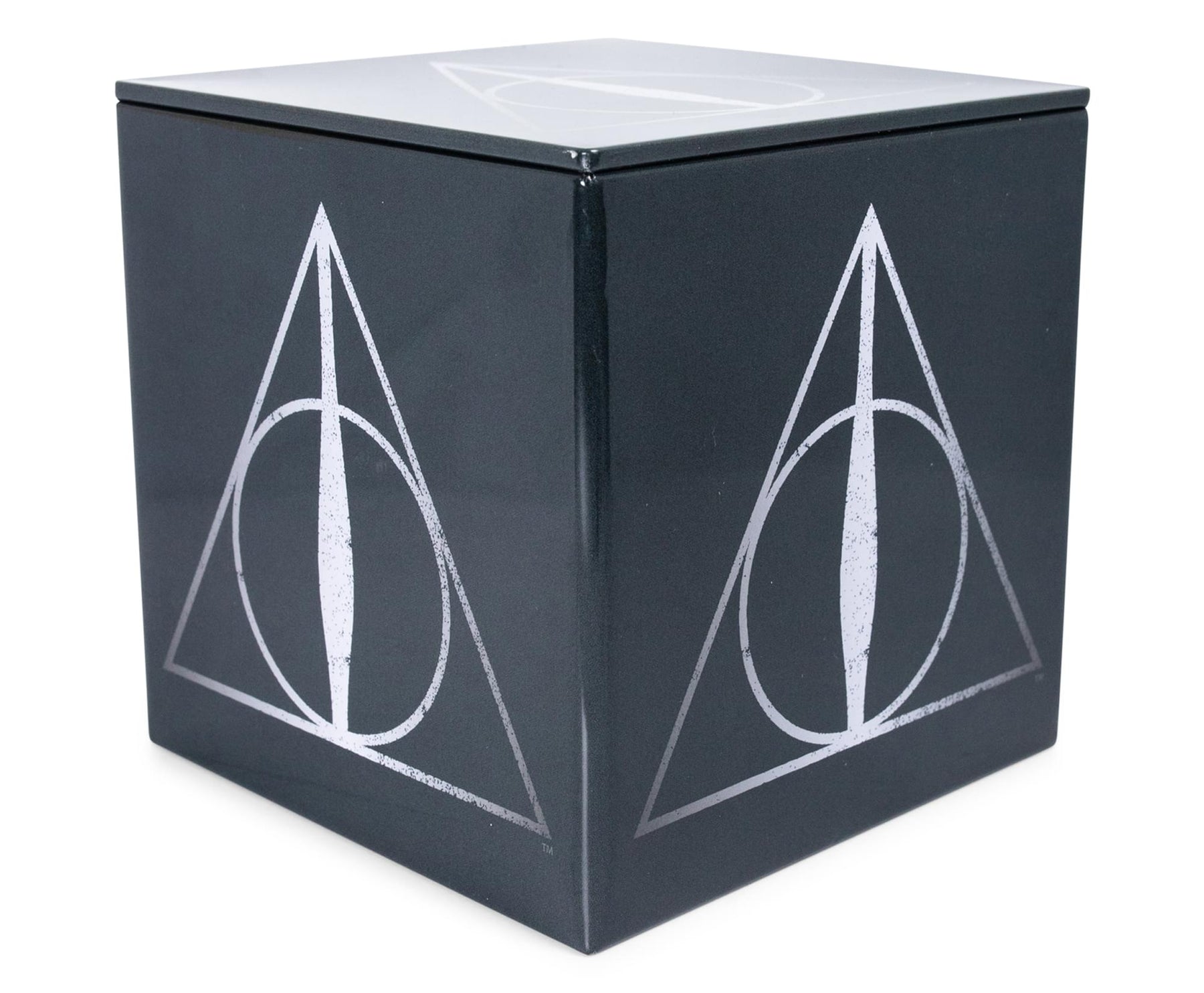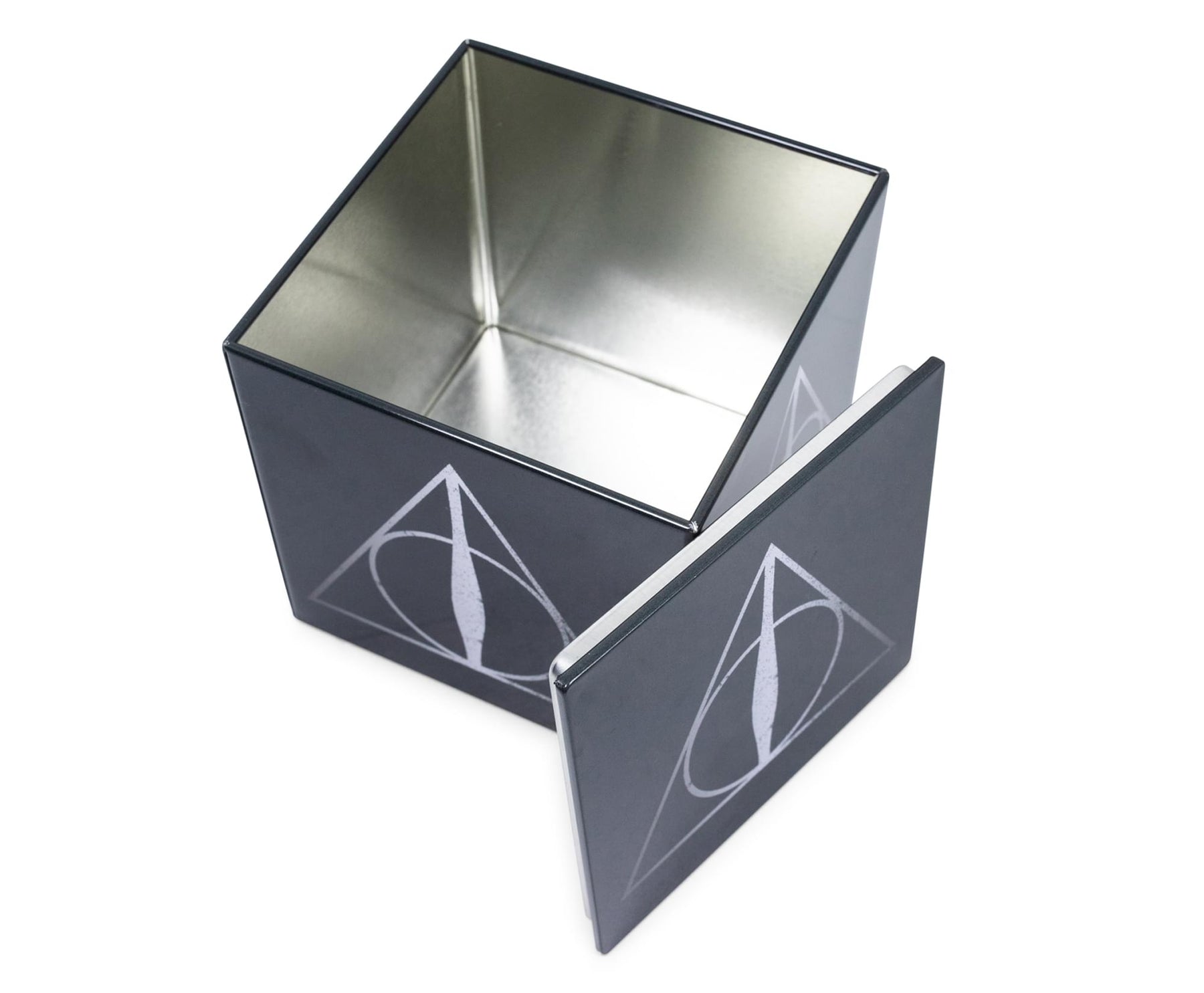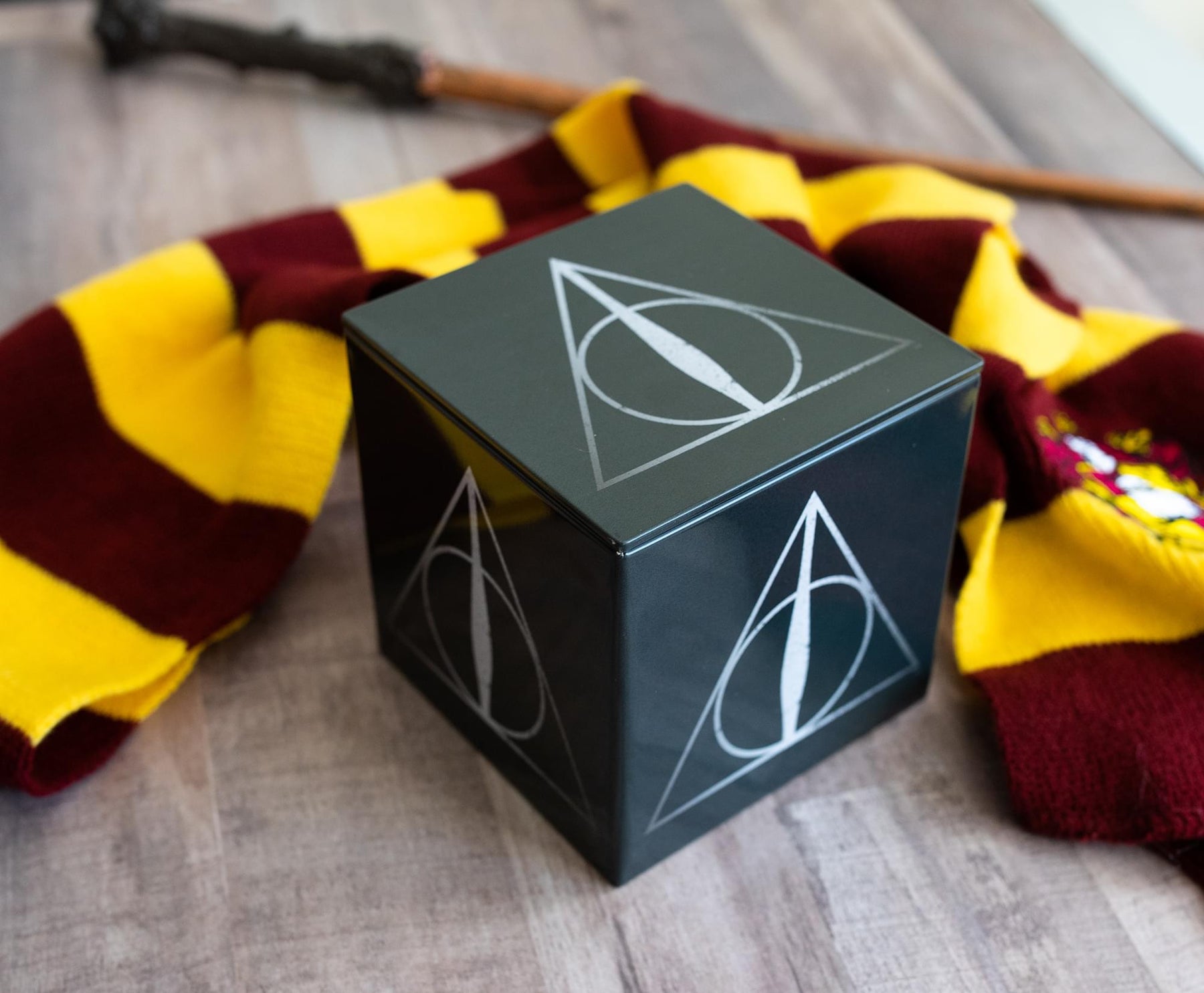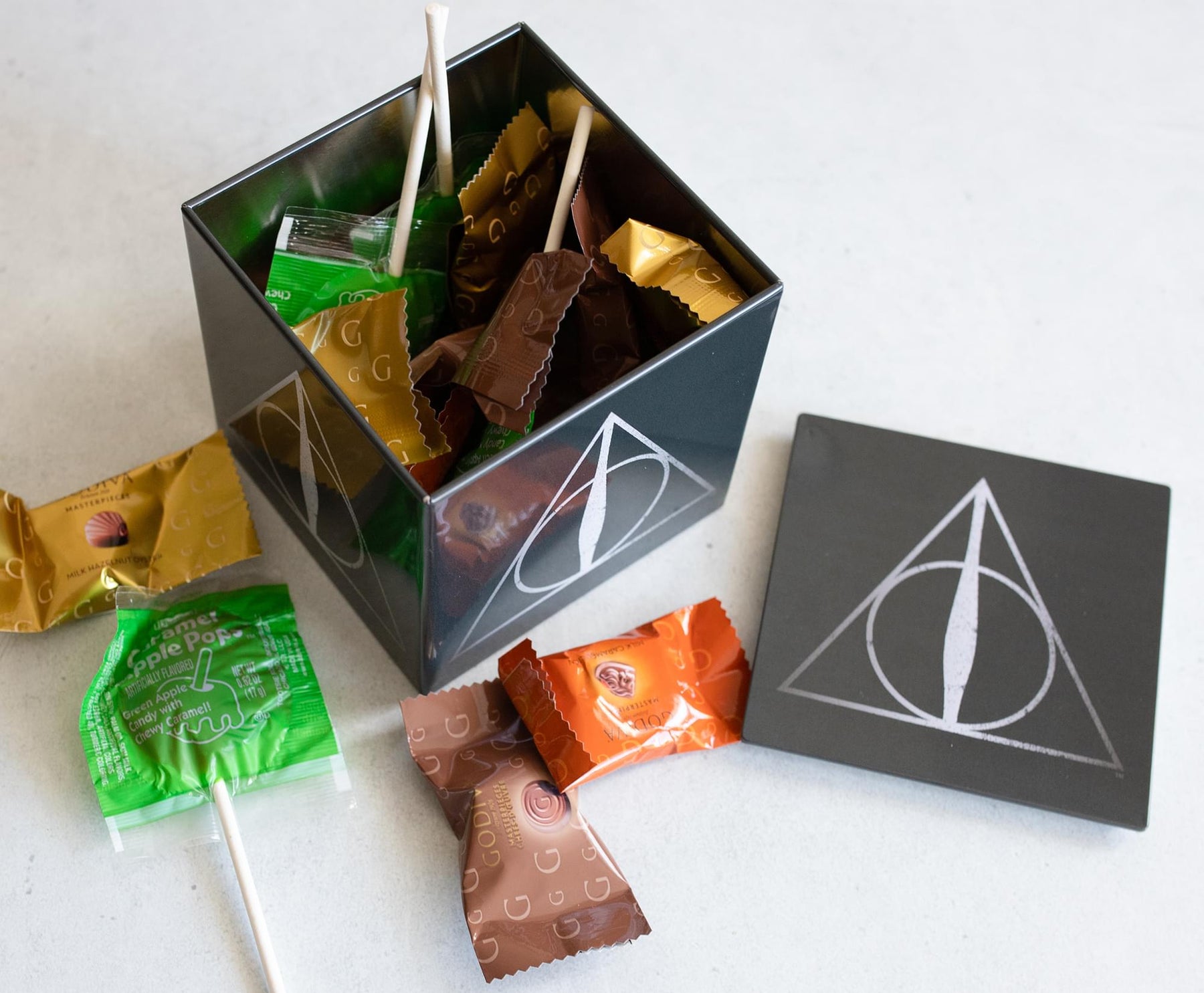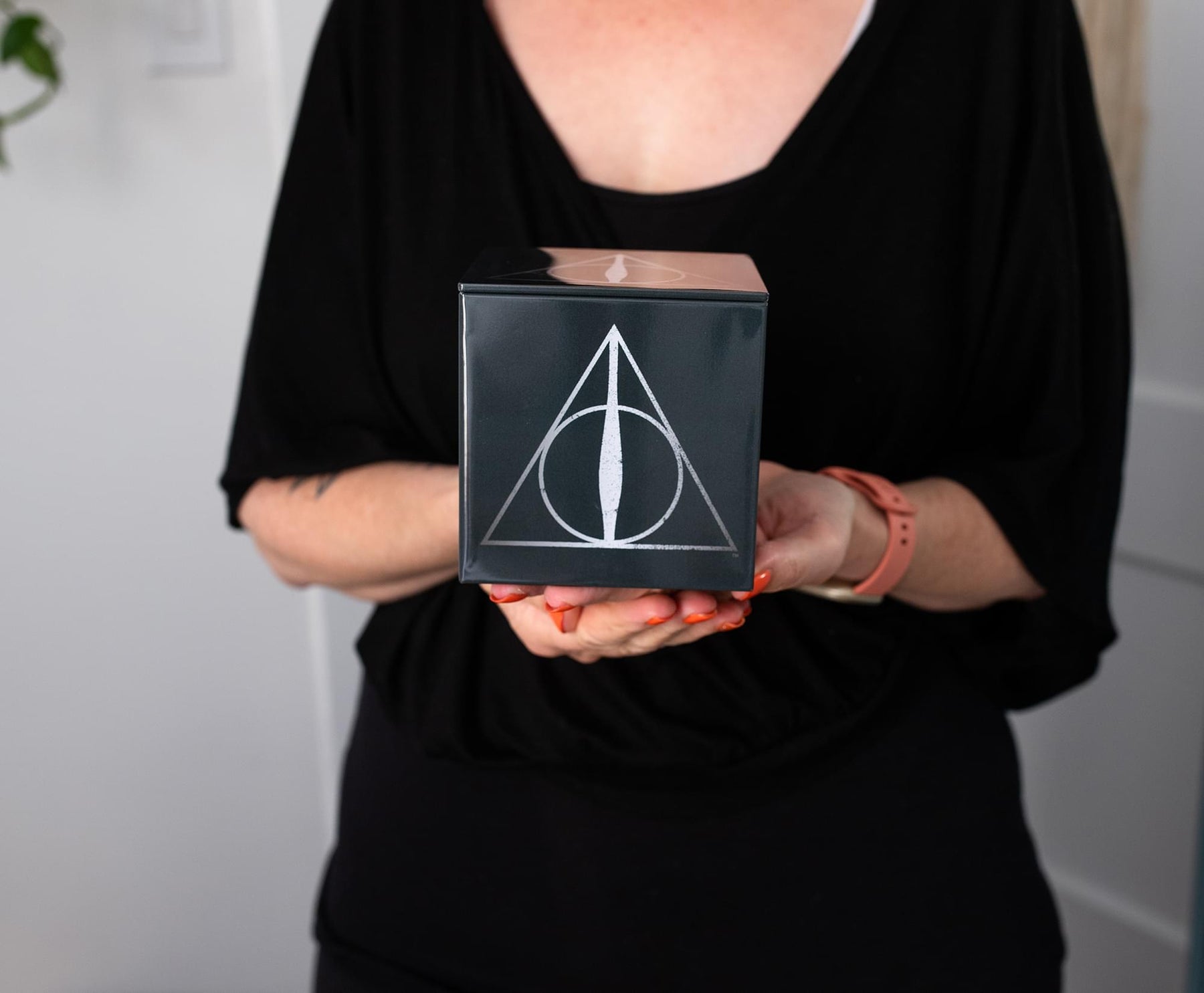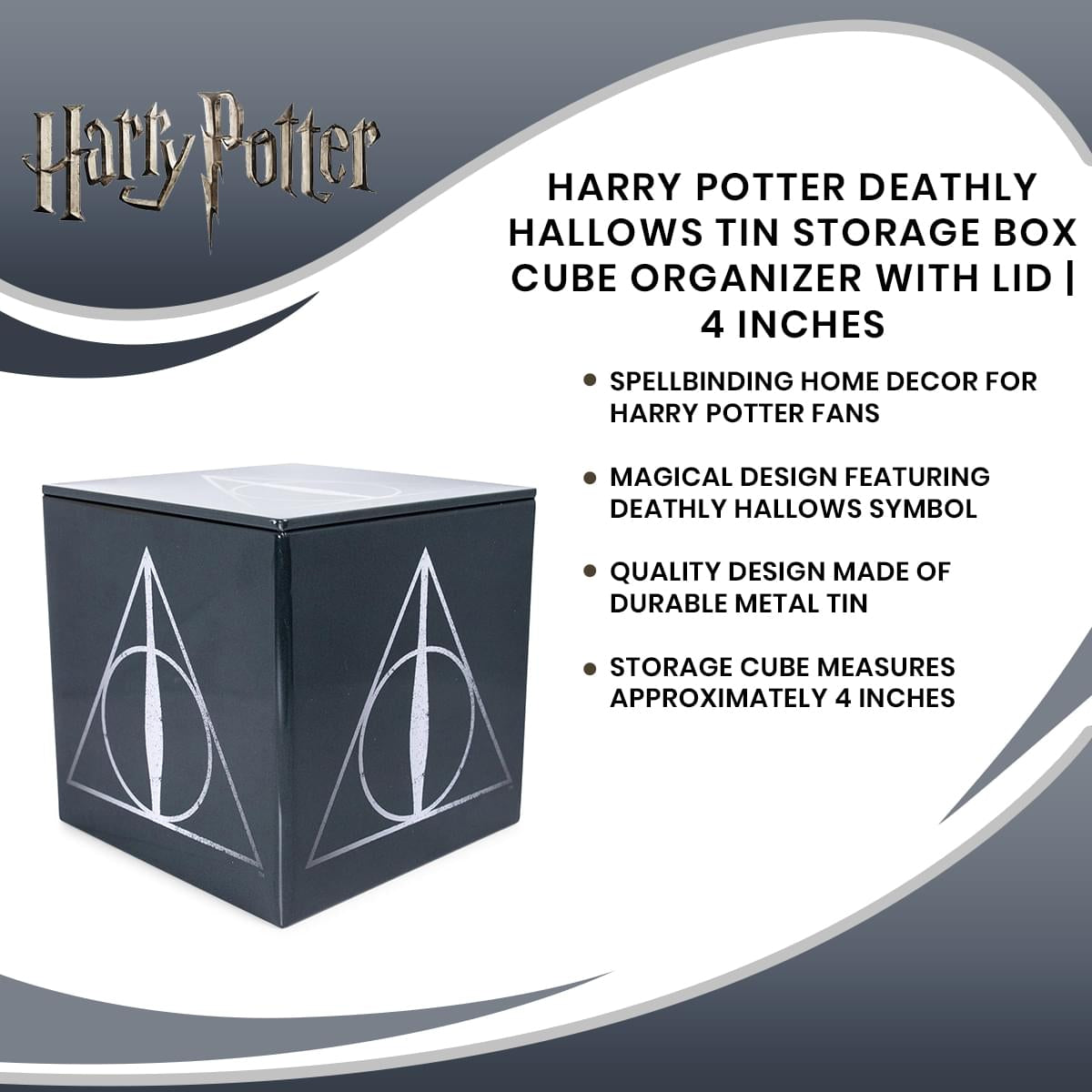 Harry Potter Deathly Hallows Tin Storage Box Cube Organizer with Lid | 4 Inches
Magical Storage Solution: Straight from the Wizarding World of Harry Potter come this Deathly Hallows storage tin. Place this handy cube organizer anywhere that could use a touch of Potter magic.
Enchanting Design For Wizards: Storage tin features the Deathly Hallows symbol from Harry Potter on each side of the cube. Elegantly designed in sleek black with the iconic symbol in faded white.
Spellbinding Quality For Potterheads: Storage cube organizer is made of durable metal tin and features a removable, pop-top lid. Measures approximately 4 inches, providing fans with plenty of storage.
Minimalist Space Saver: A must-have for Harry Potter fans who need help arranging their space without a wand. Great for your desk, nightstand, dresser, or anywhere that could use a touch of organization.
Wizarding World Essentials: You don't need an organization spell when you have this officially licensed Harry Potter Deathly Hallows Storage Tin. Keep your belongings orderly with this nifty container.
ENCHANTING ROOM ESSENTIALS FOR POTTERHEADS
Apply a little magic to your storage game with this spellbinding Harry Potter Deathly Hallows Storage Tin. A great gift that encourages wizards and witches of all ages to clean up after themselves. This metal storage box comes complete with a pop-top lid for holding all your wizarding essentials.
WHERE HARRY POTTER FANDOM MEETS DECORATIVE HOME DECOR
Potterheads will instantly recognize the iconic Deathly Hallows symbol that adorns each side of the container. Seeking to become the Master of Death? Now is your chance to unite the Hallows inside this enchanting storage box (for safekeeping, of course). Magically hide away all your clutter with this officially licensed Harry Potter storage tin.