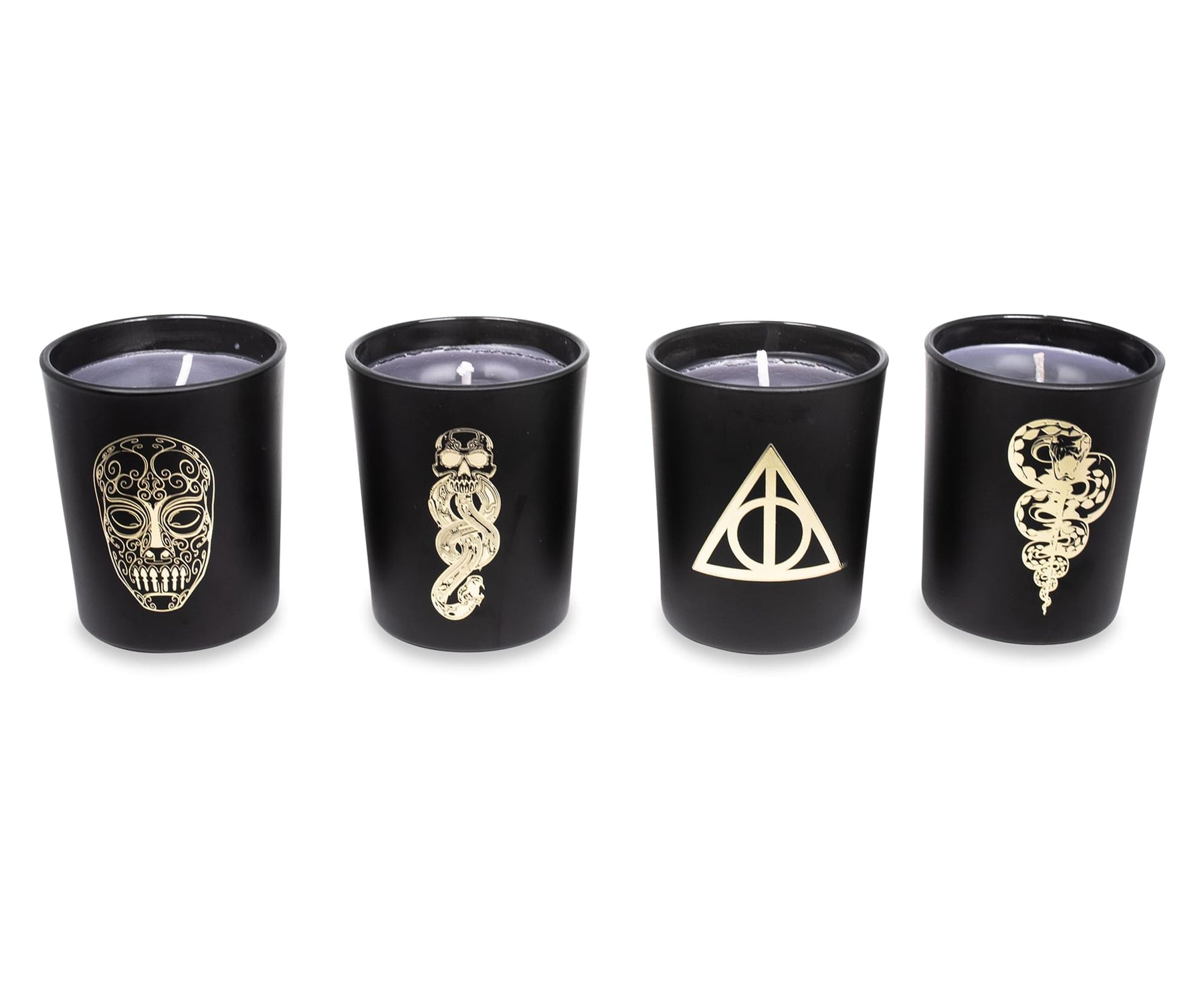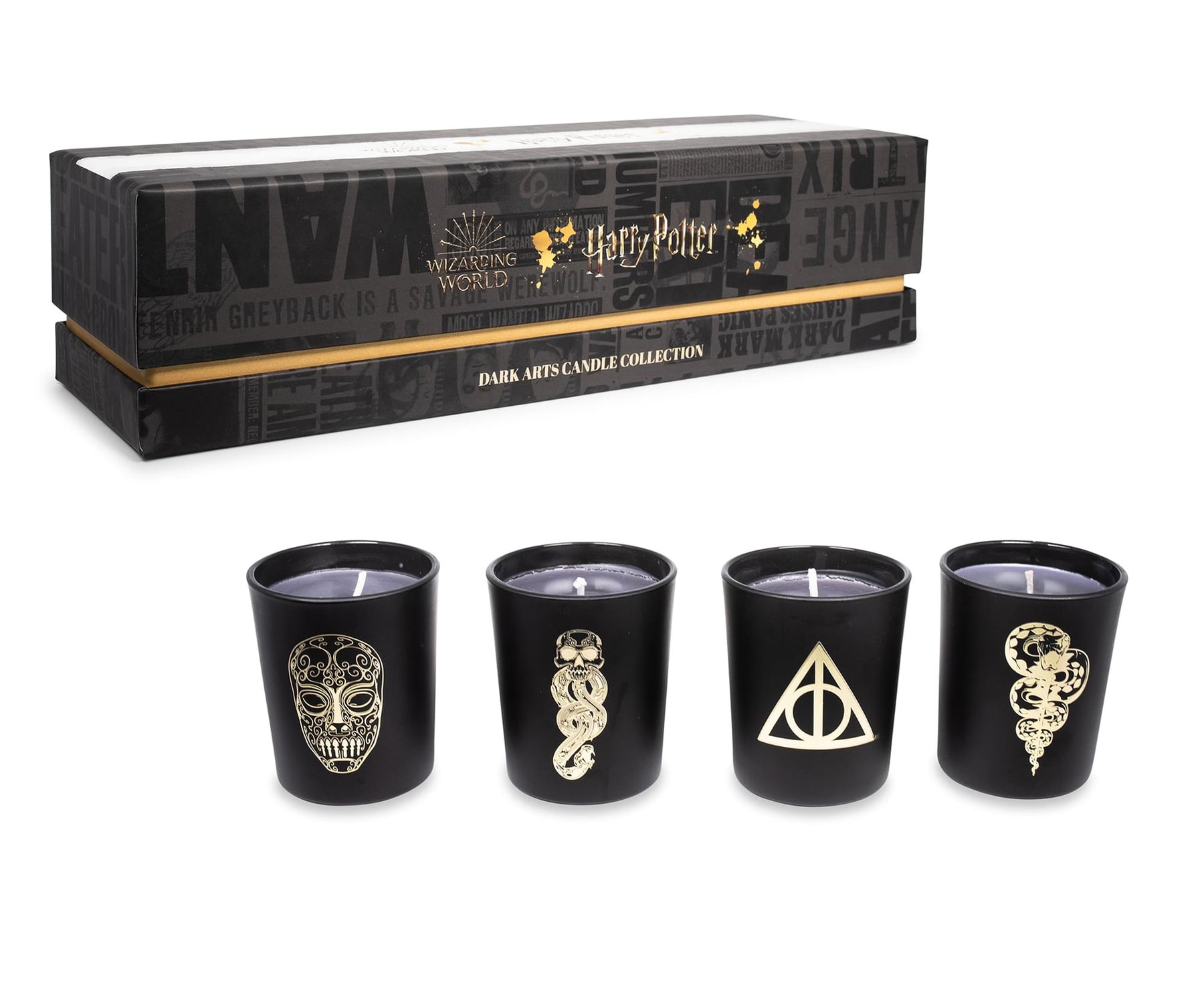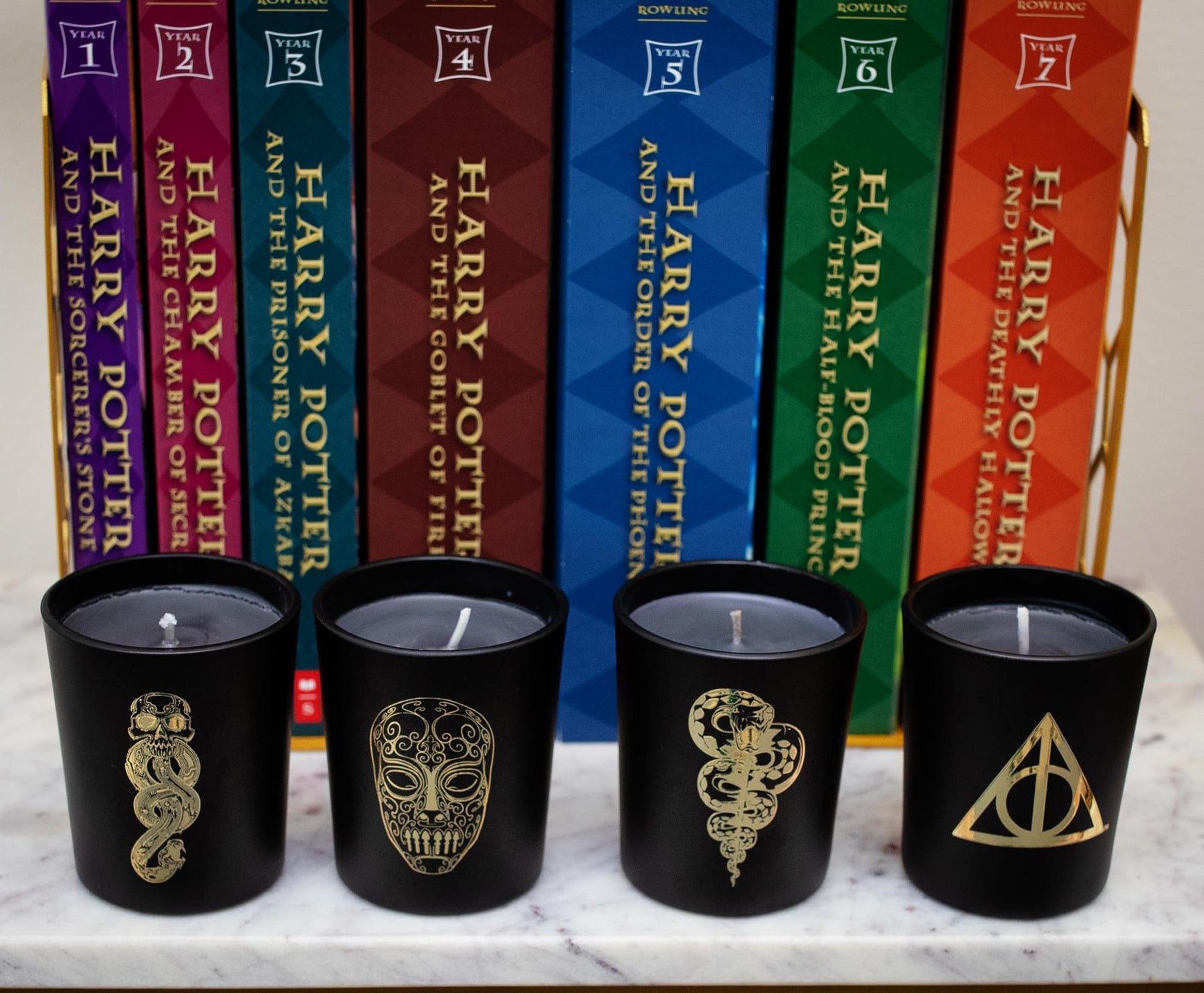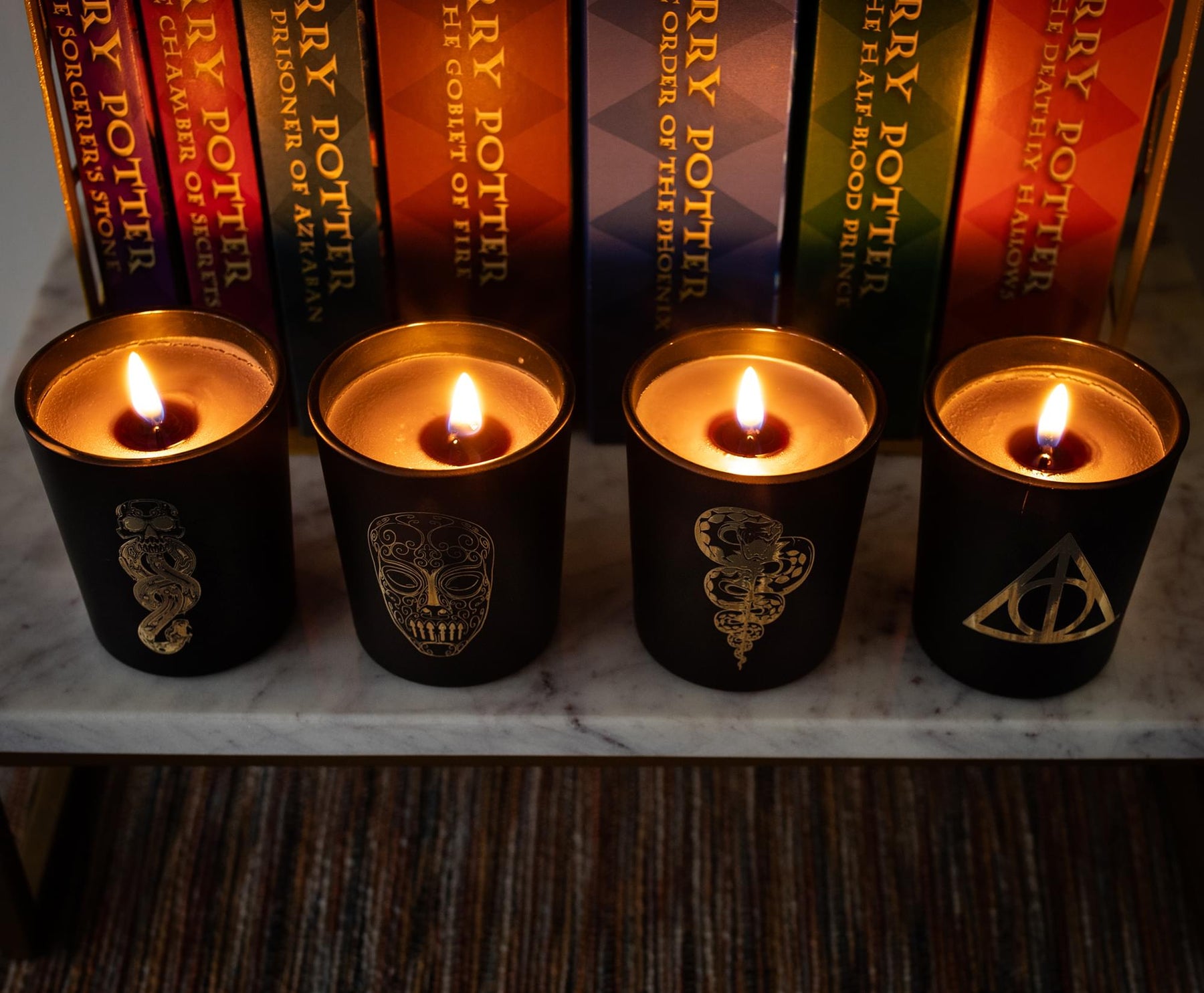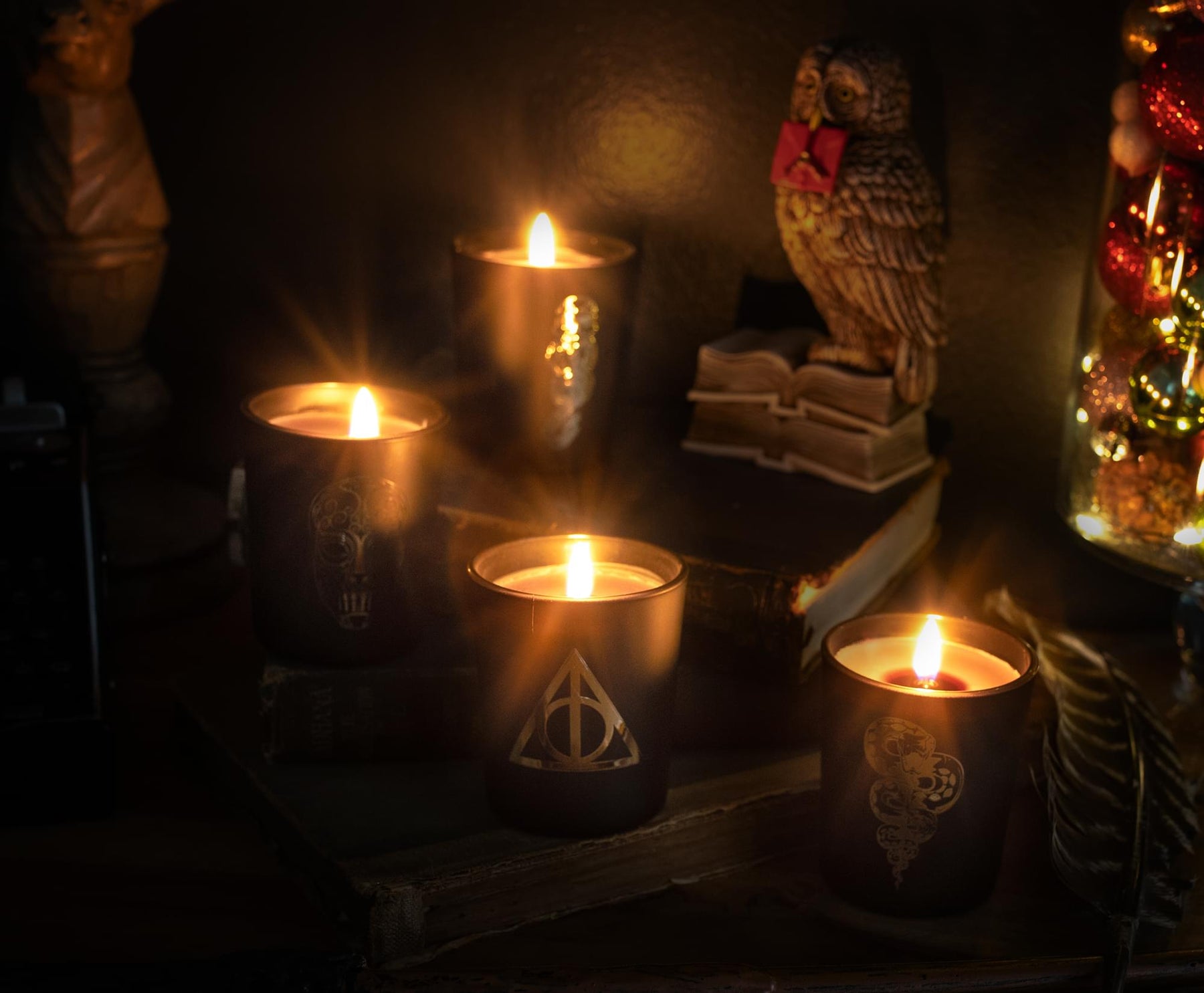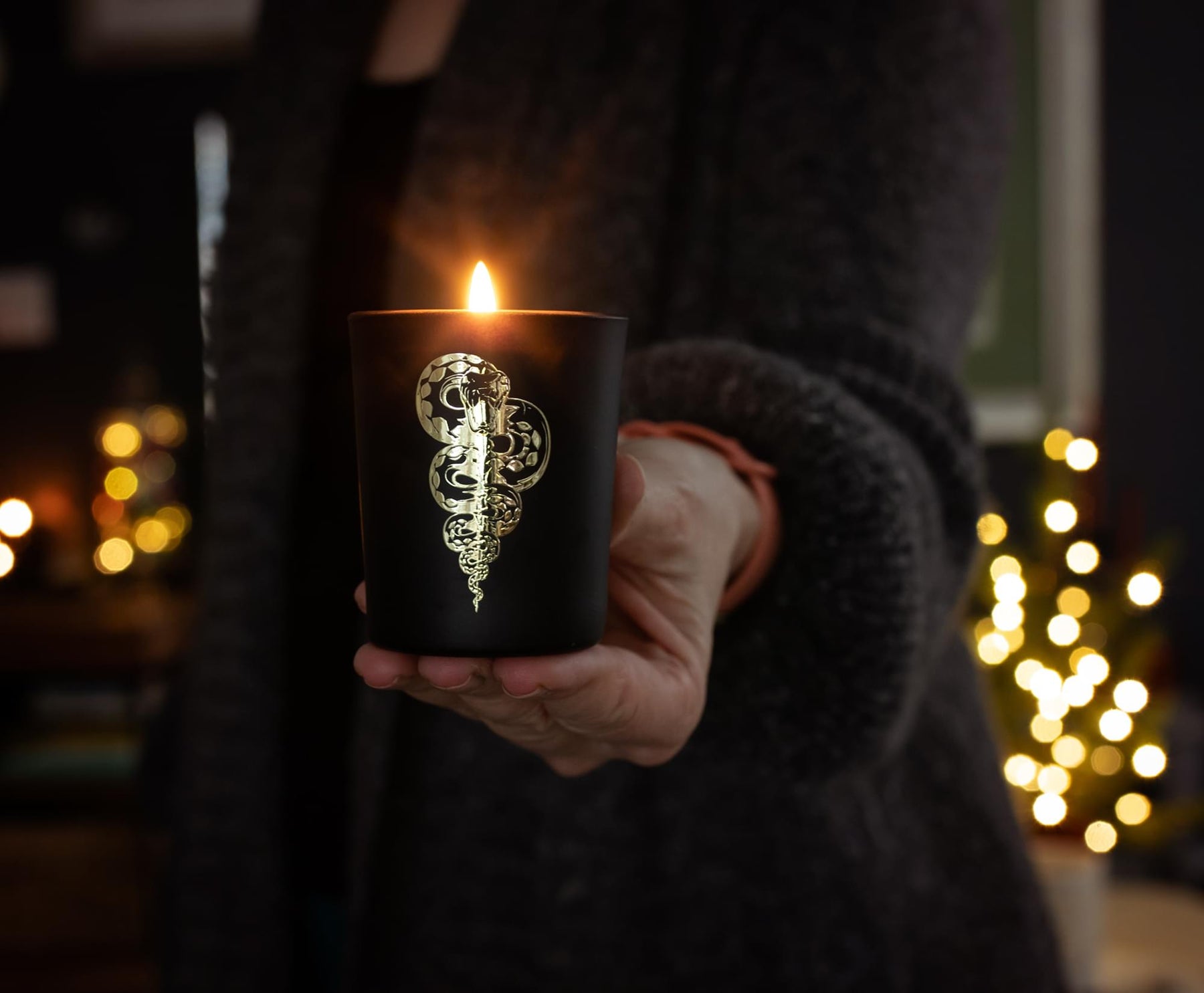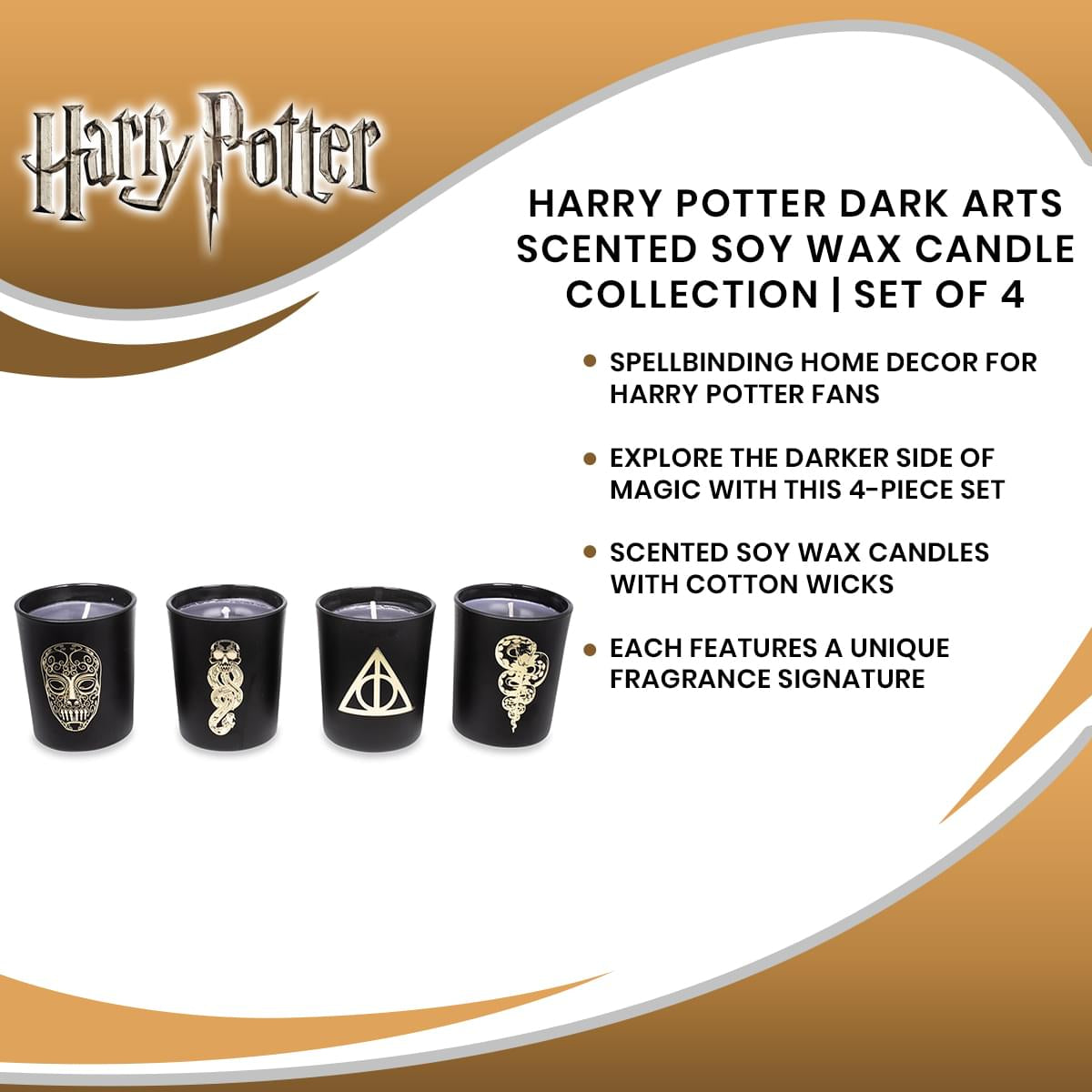 Harry Potter Dark Arts Scented Soy Wax Candle Collection | Set of 4
Magical Lighting For Home: Straight from the Wizarding World of Harry Potter, it's the 4-Piece Dark Arts Candle Collection. Summon this set to enjoy a little light and fragrance that is many, varied, ever-changing, and eternal.
What's Included: This 4-piece candle set represents the Dark Arts, each made with a unique fragrance signature. All of the scented candles have a matching black jar with golden decorations and gray wax.
Spellbinding Quality For Potterheads: These pure soy wax candles with cotton wicks have a pleasant scent and 20-hour burn time. Perfect when you're fighting that which is unfixed, mutating, indestructible.
Enchanting Collectible For Wizards: Perfect for display, each candle measures approximately 2.5 inches tall with a 2-inch diameter. Each soy wax candle has a unique fragrance for a truly magical quality.
Original Giftware: Curse your space with this officially licensed Harry Potter Dark Arts Candle Collection that brings a moody essence to any wizarding atmosphere. A dark gift for fans of the darker side of magic.
ENCHANTING ROOM ESSENTIALS FOR POTTERHEADS
Dark and mysterious, our Harry Potter Dark Arts Candle Collection is filled with magical and seductive notes when burned alone but complement each other to create an ultimate Dark Arts ambiance when burned together. Celebrate the dark side of Hogwarts with this set of 4 soy wax candles, each with a unique scent profile that is one-of-a-kind.
SPELLBINDING AROMAS WITH A SINISTER TOUCH
The Deathly Hallows candle brings with silver cypress and musk to evoke a thestral flying through the sky for the elder wand, crushed herbs, and sea salt — the riverbed for the resurrection stone and warming spice for the cloak.
The Death Eater candle featuring the signature mask is inspired by danger, bringing the heat with blood orange and crushed spices.
The Dark Mark candle is aphrodisiac-like with smoky, mysterious, and dark notes — indulgent dark fruits to entice and an enveloping seductive base to tempt anyone who smells it.
The Snake Symbol candle evokes a smoothness like snakeskin, along with exotic and rich notes of smoked honey and black rose.
WHERE HARRY POTTER FANDOM MEETS DECORATIVE HOME DECOR
Full of wizarding enchantment, this aromatic candle set makes an unspeakably perfect gift for yourself or your sinister, fiendish friends.

Read All About It on Our Blog
Trending Geek