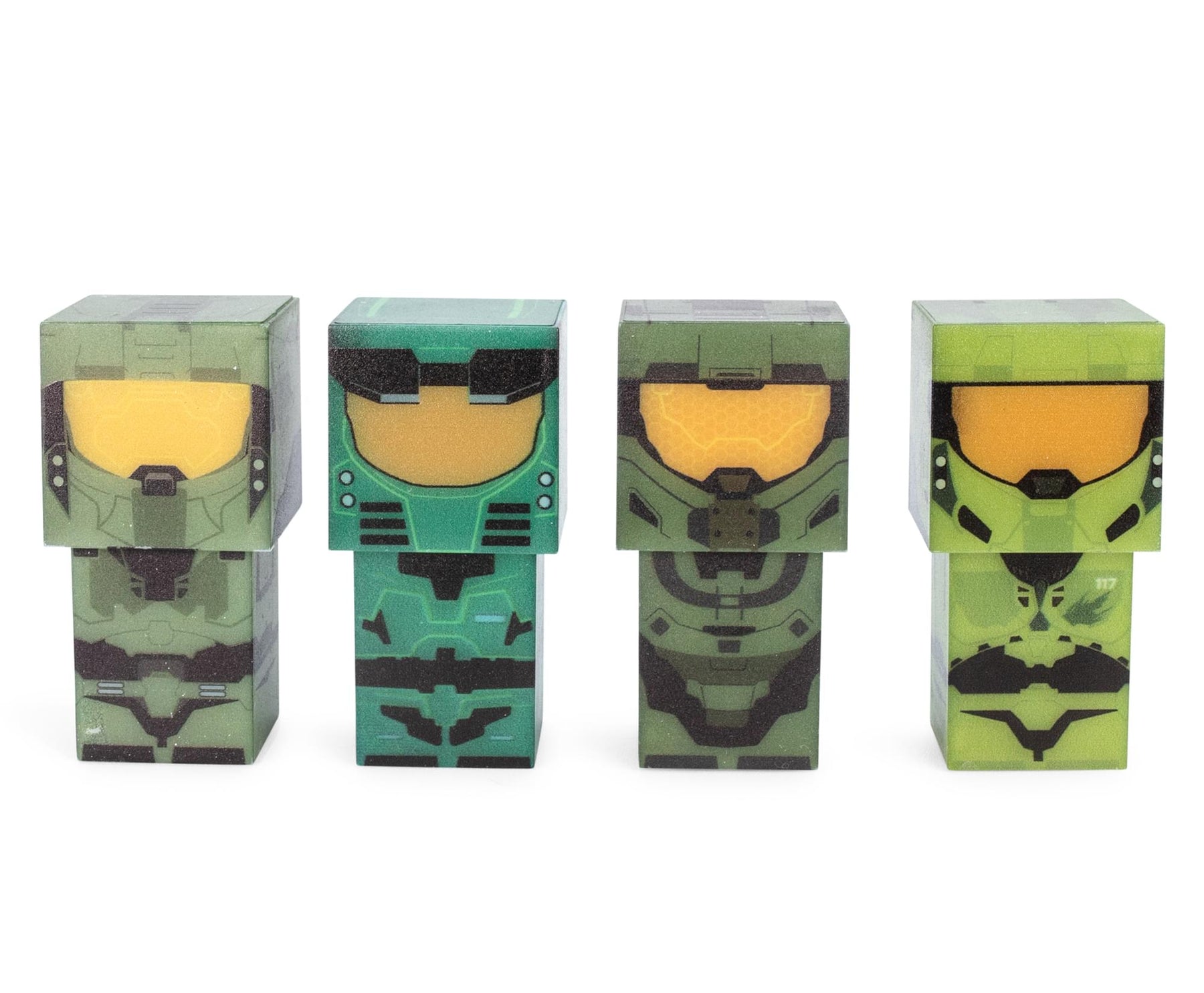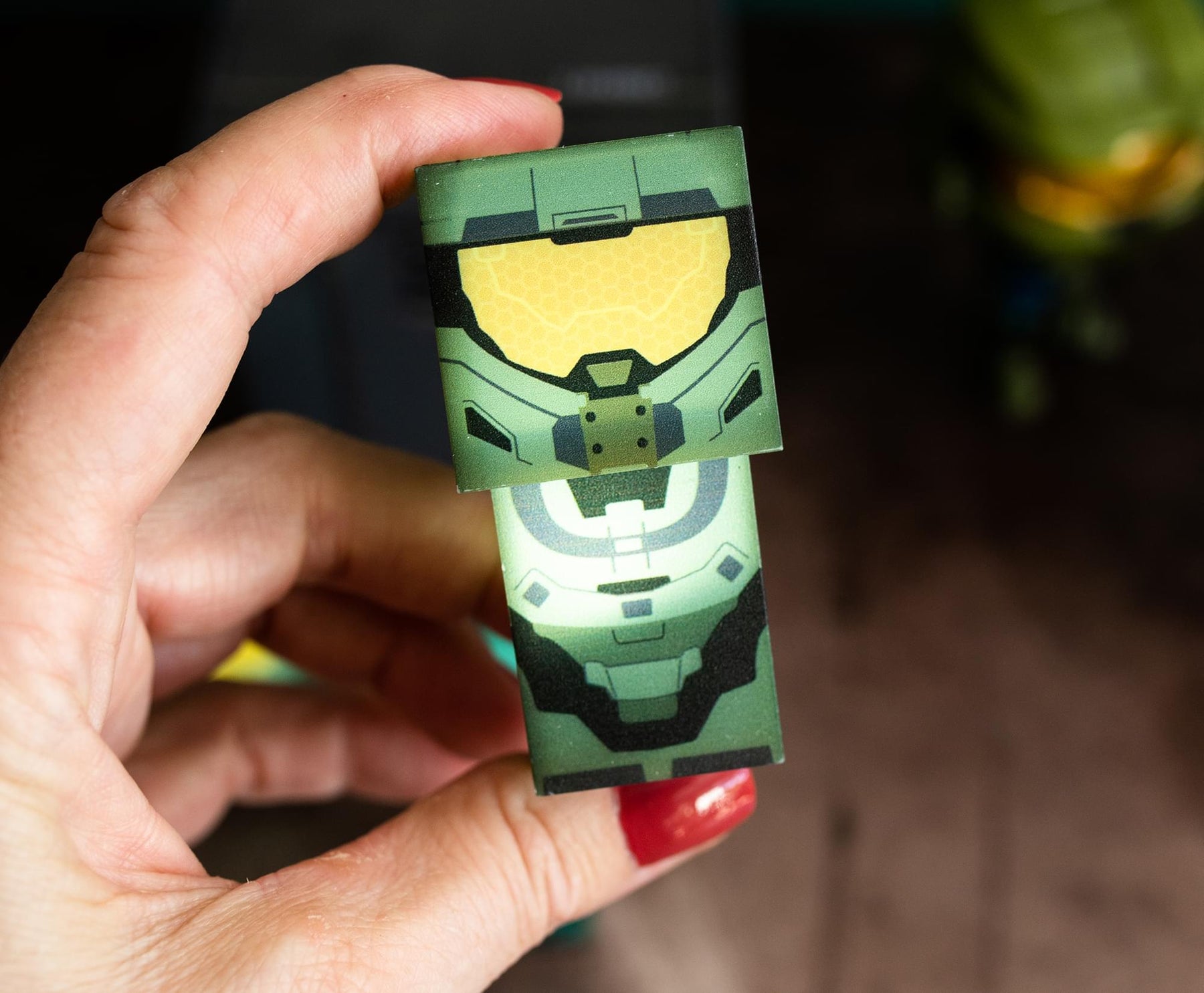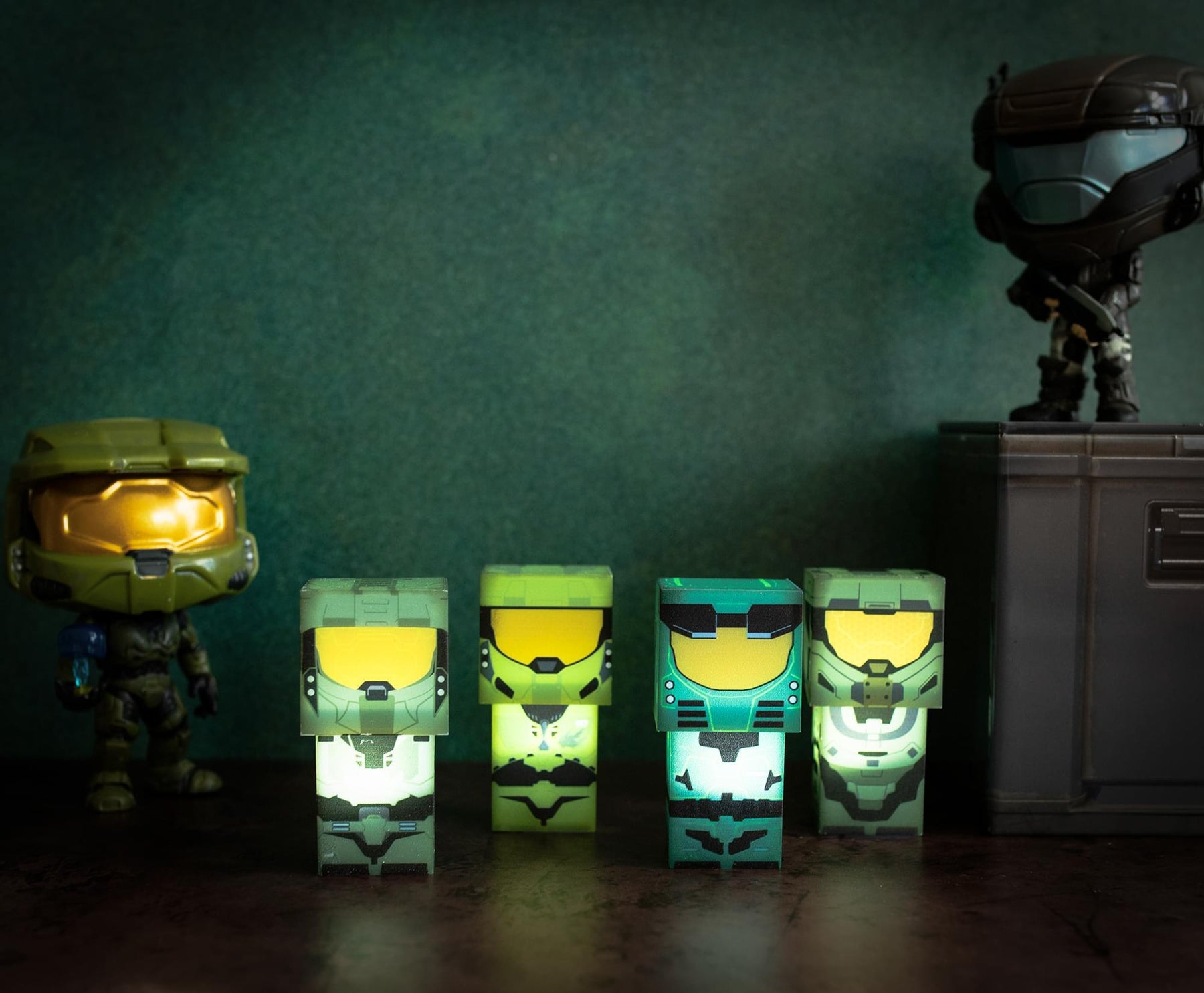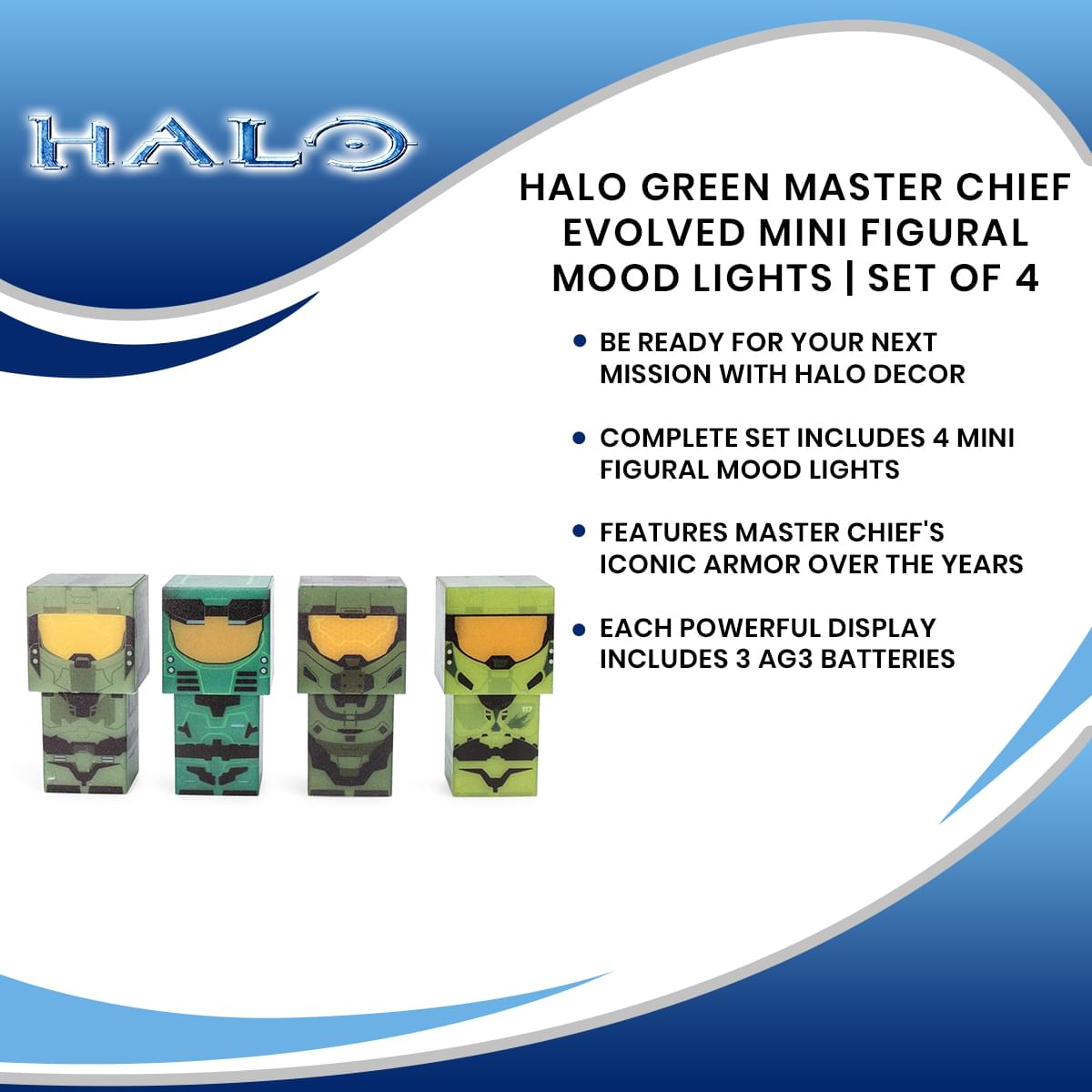 HALO Green Master Chief Evolved Mini Figural Mood Lights | Set of 4
Be Mission Ready: Light up your HALO collection with these awesome mood lights that bring the action right to your space. Includes a set of 4 different versions of Master Chief as light-up figures.
Epic Design For Gamers: Experience HALO through the years with these mini figural mood lights. This 4-pack set features Master Chief's iconic Mjolnir armor over the years in different video games.
Built UNSC Tough: Standing at 2.5 inches tall, these mini figural mood lights are just the right size to tuck in with your other HALO action figures or put on a shelf. Each includes 3 AG3 button cell batteries.
Gear Up With HALO Essentials: These epic mood lights make a great display item at a birthday party or as a party favor (since they come in a 4-pack figure set). Perfect for players ages 6+ and up.
Made For Collectors and Fans: Serious home decor for serious HALO players. Equip yourself against the Covenant with these officially licensed HALO figural mood lights featuring the evolution of Master Chief.
READY FOR ACTION WITH THEMED ROOM ESSENTIALS
This awesome HALO Master Chief Evolved Mini Mood Light Set arrives ready to light up the place. You might want to clarify with John-117 exactly what you mean by "light up," just in case.
WHERE HALO FANDOM MEETS HOME DECOR
Each of these mini figural lamps features a different version of Master Chief's iconic Mjolnir-powered assault armor, all with the signature gold visor on the helmet.
When these mood lights aren't lit up (there's an on/off switch on the base to preserve the batteries), these 2.5-inch Master Chief figures will fit right in with your other video game toys and collectibles.
100%
of reviewers would recommend this product to a friend
Customer photos and videos