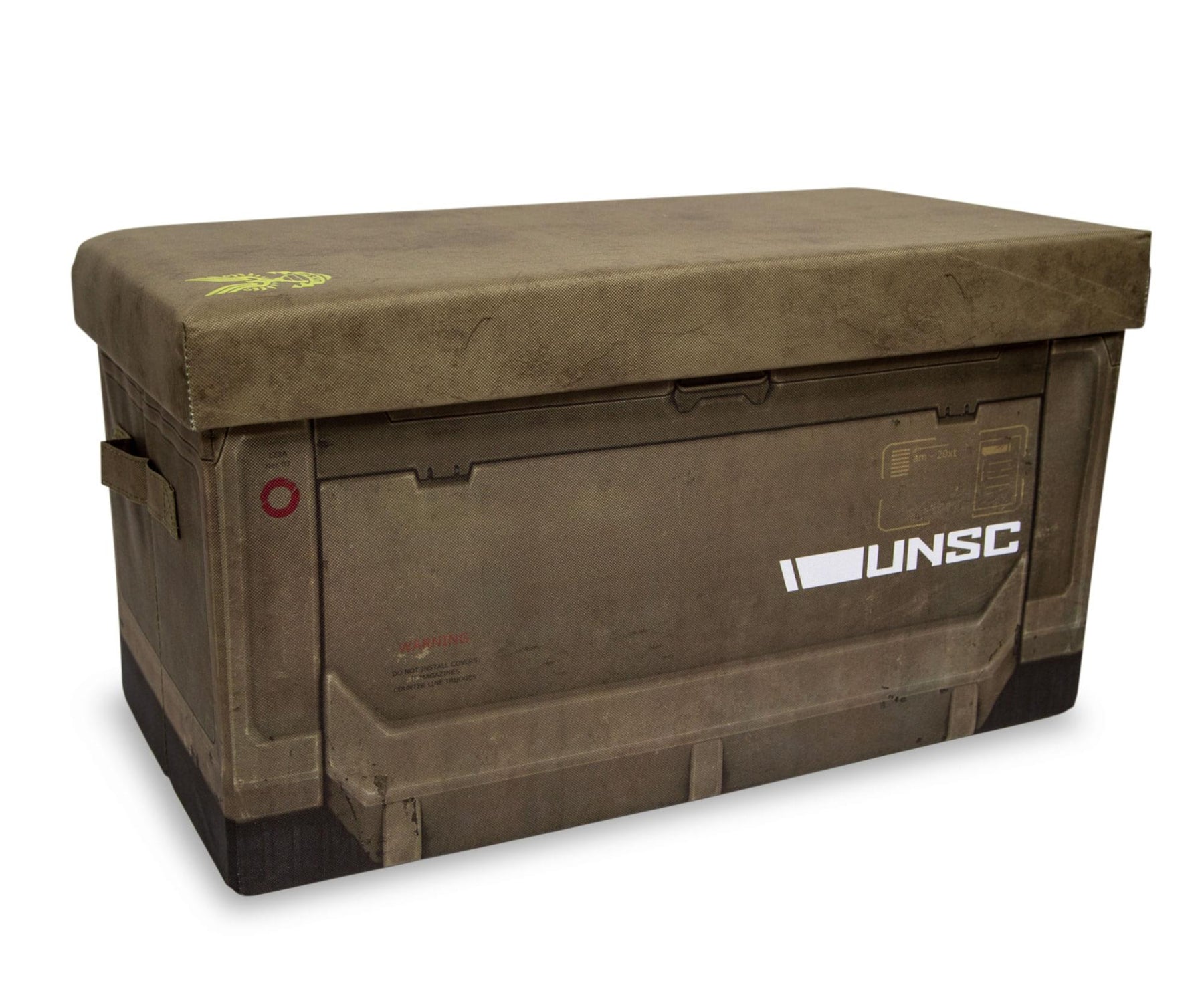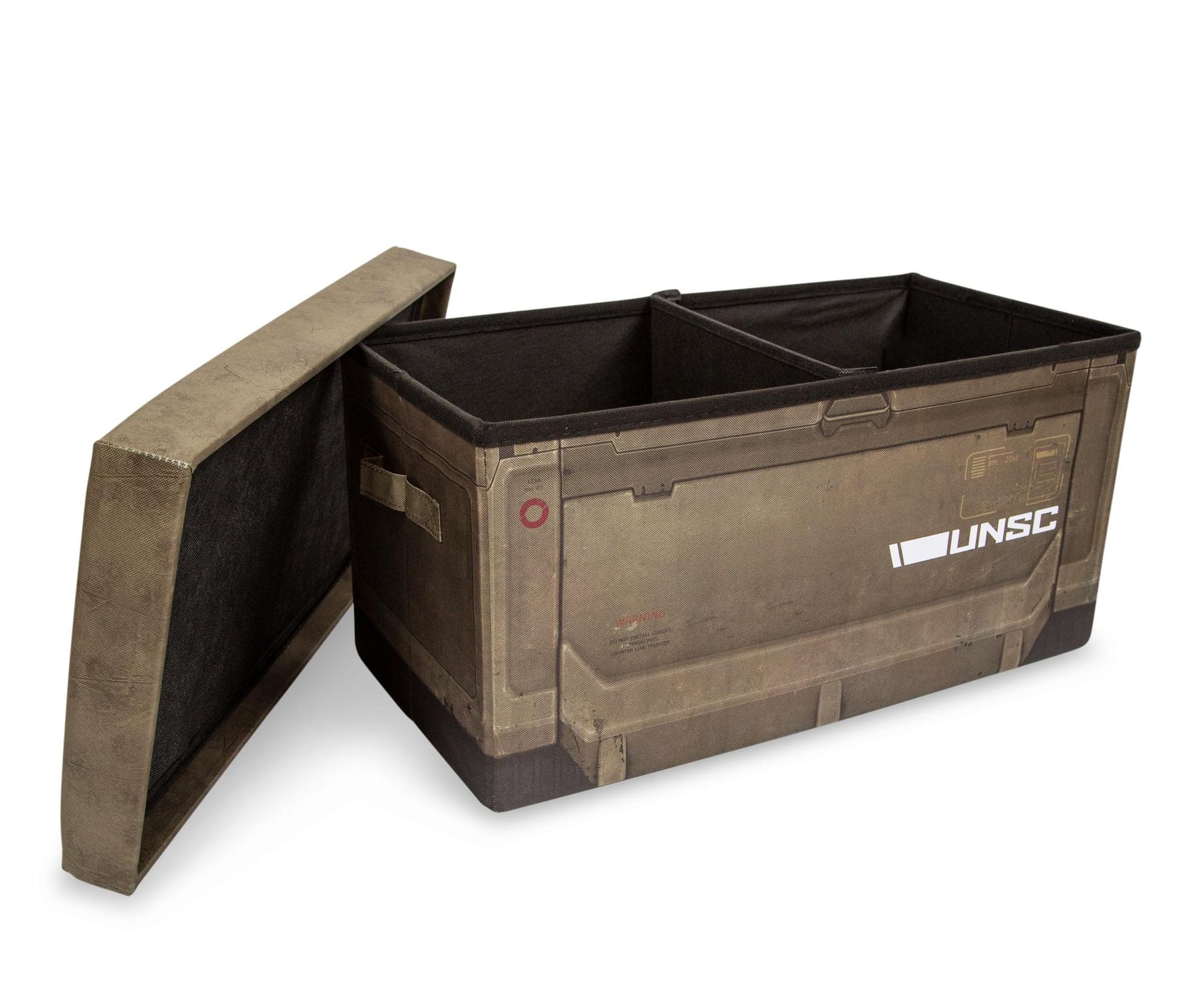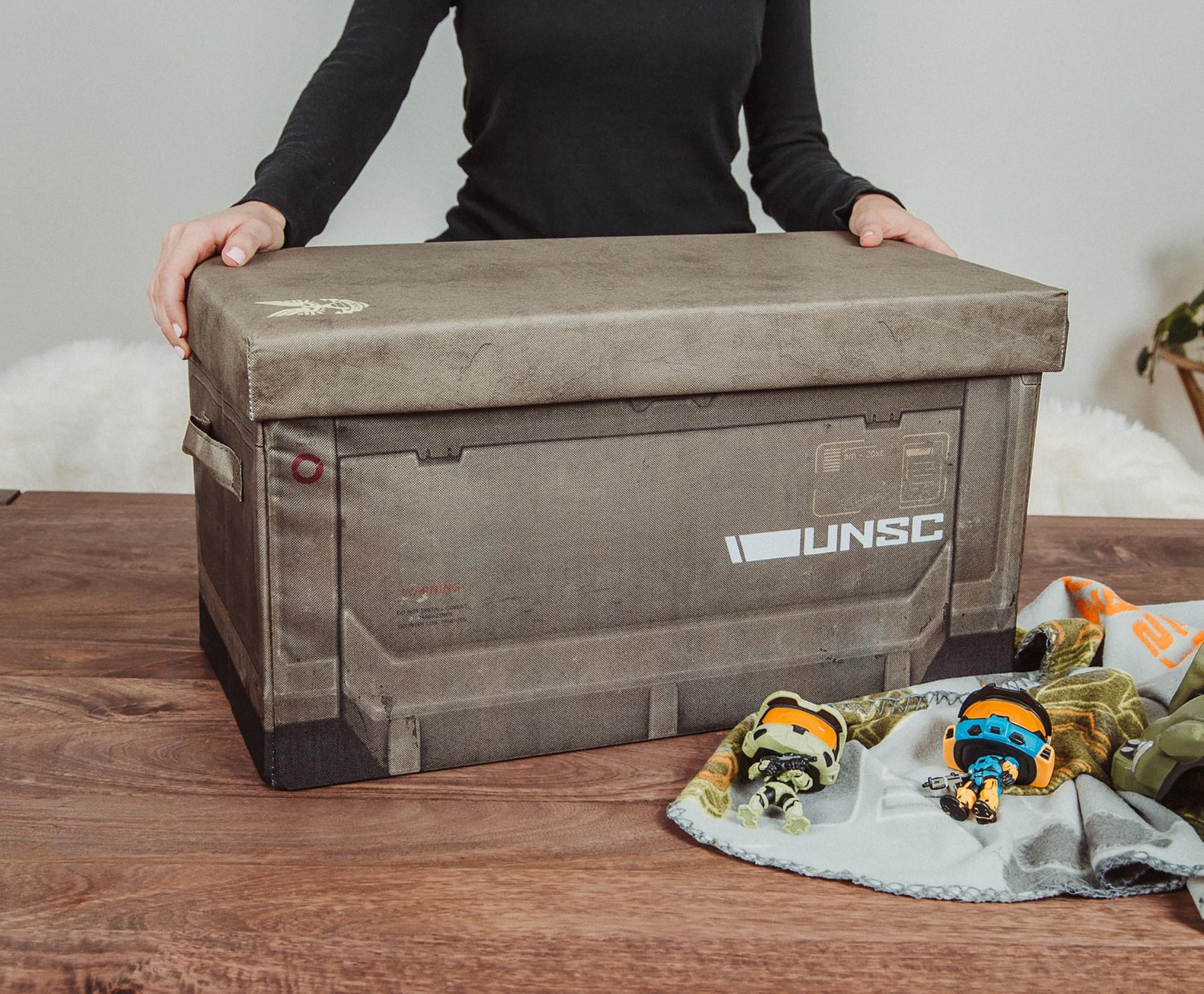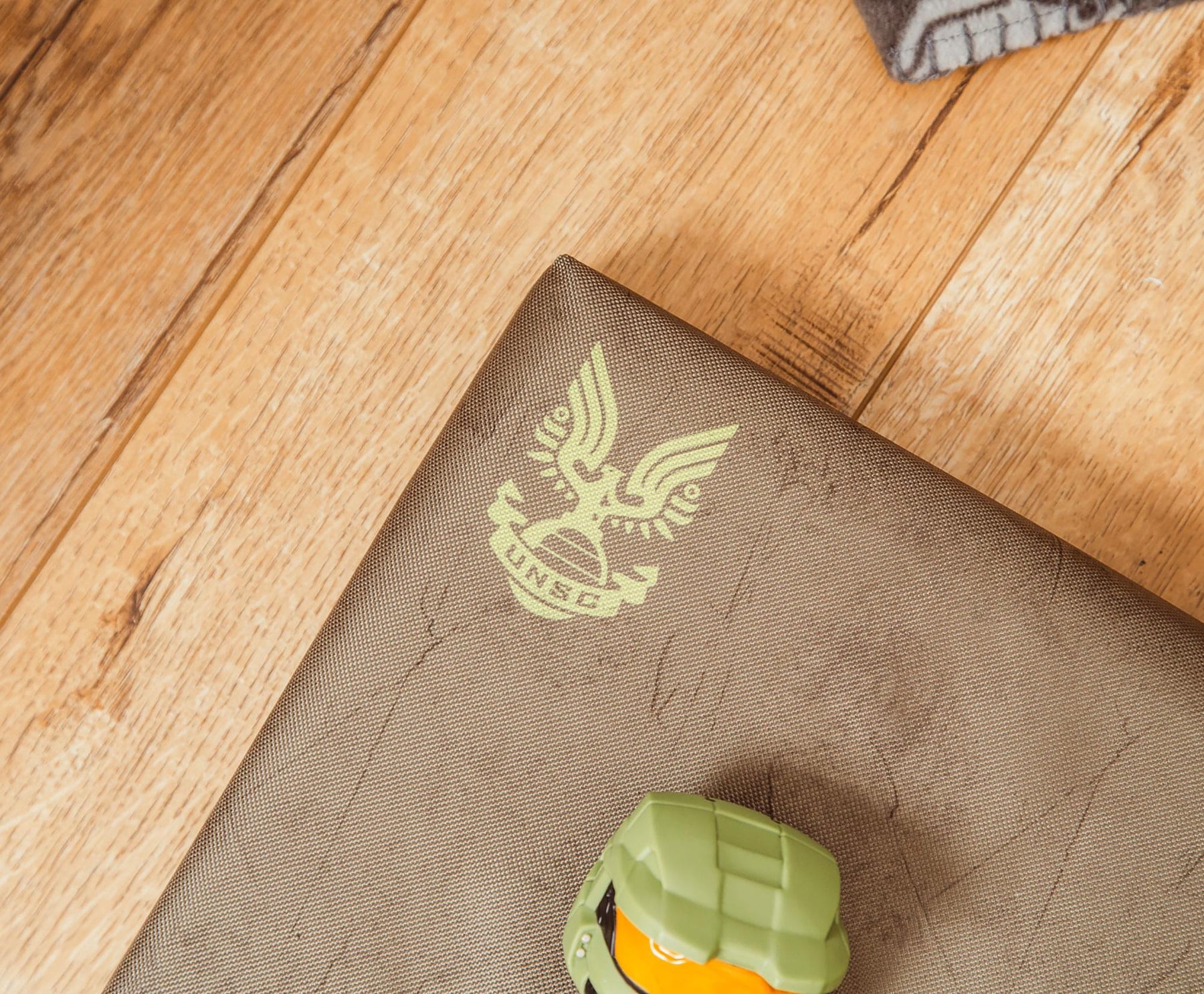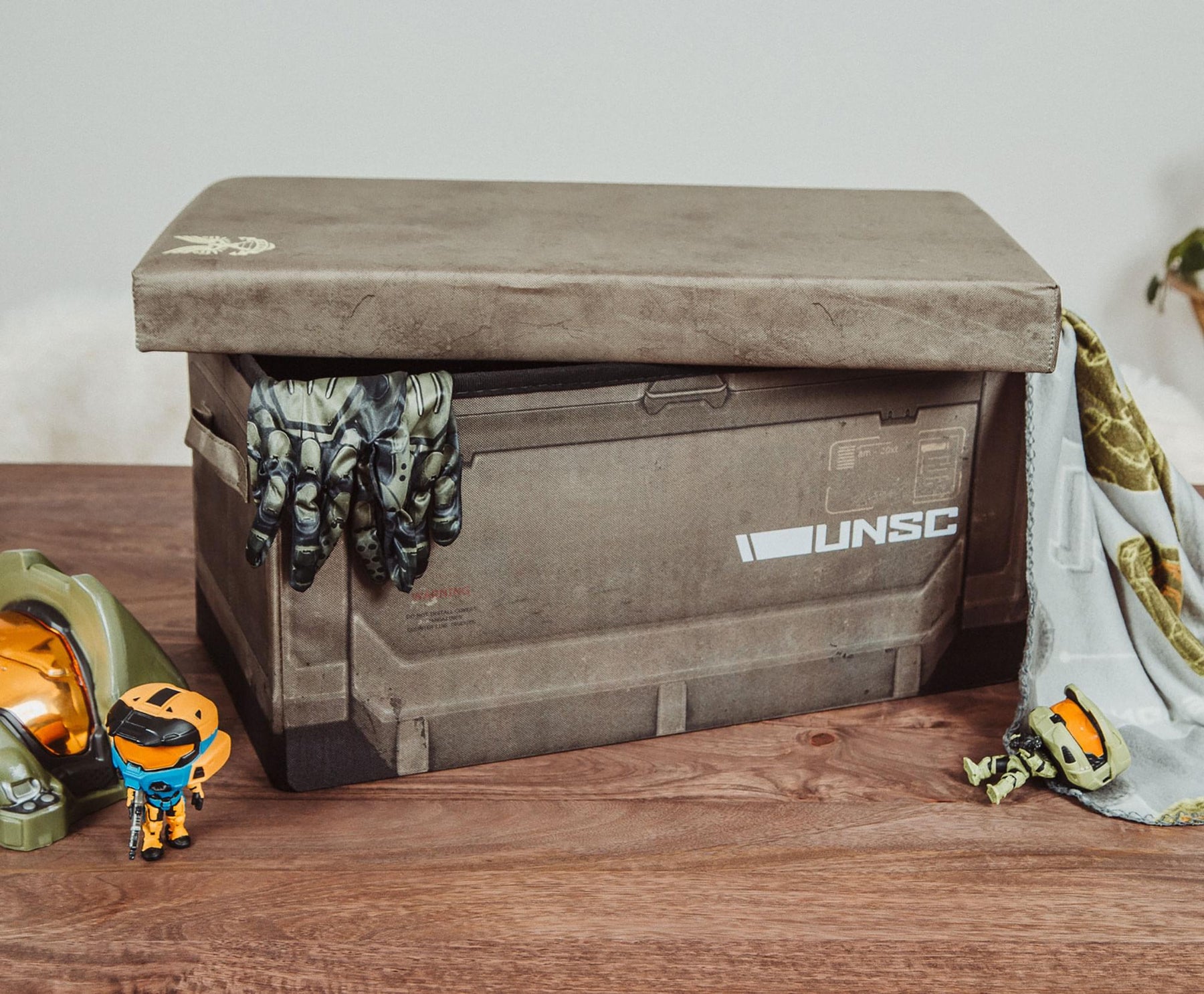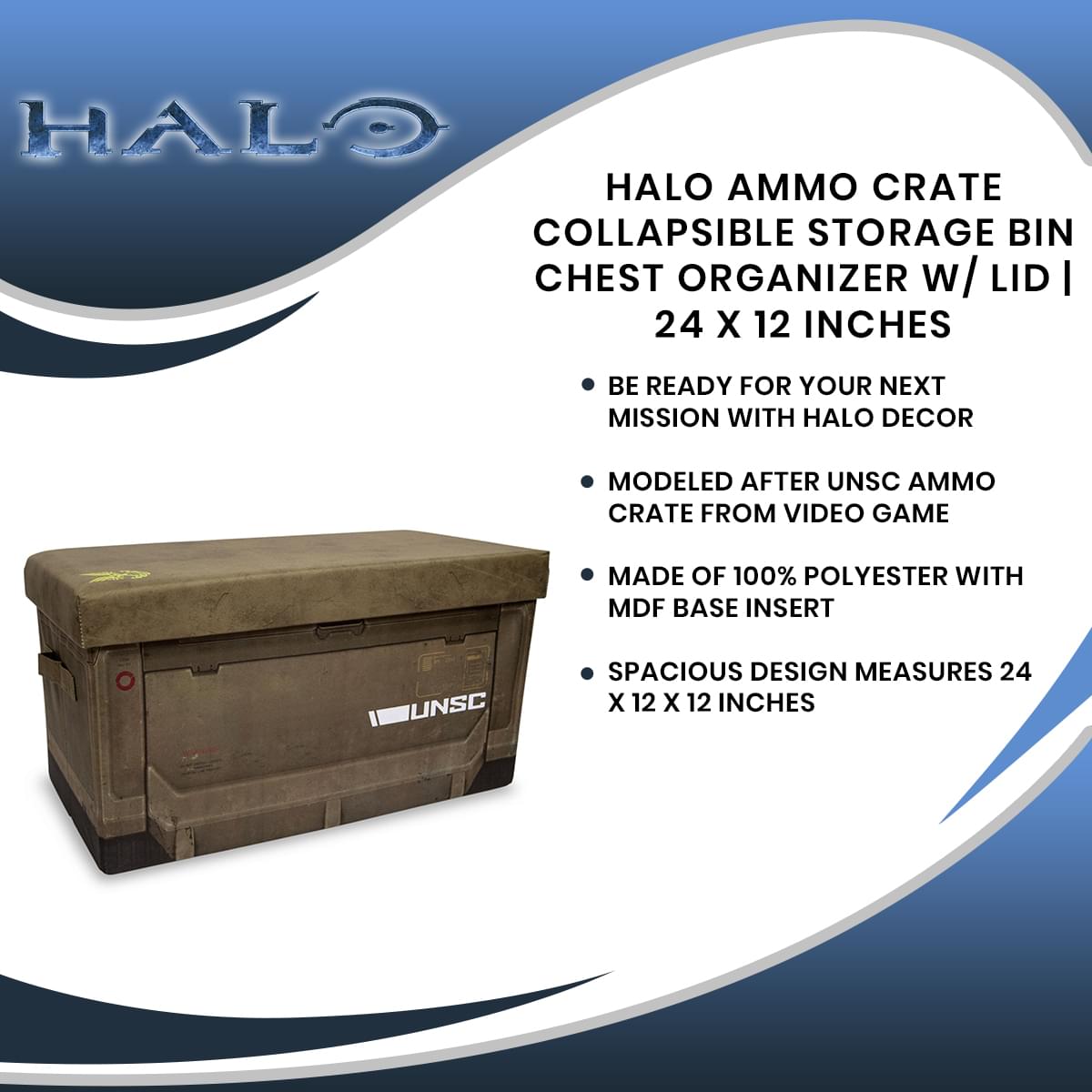 HALO Ammo Crate Collapsible Storage Bin Chest Organizer w/ Lid | 24 x 12 Inches
Be Mission Ready: Your next campaign is going to require tidiness and a whole lot of organization. Gamers can equip themselves with this epic HALO storage chest to manage their messes and their adversaries.
Made For Avid Gamers: Fabric organizer resembles the ammo crate from Halo Infinite. Great for kids' bedrooms, game rooms, and dorms. Basically, any space that looks like it was bombarded by the Covenant.
Built UNSC Tough: Made of 100% polyester fabric, this nifty storage box organizer has a durable MDF base insert for sturdiness. Complete with 2 reinforced side handles and a removable lid.
Minimalist Space Saver: Divider in the middle helps keep your belongings straight and your quarters tidy. Storage box conveniently folds up when not in use. Measures approximately 24 x 12 x 12 inches.
Lock 'N Load: Organize your next mission with this officially licensed HALO Ammo Crate Storage Bin Chest. Perfect for orderly UNSC super-soldiers who want to declutter their unit's barracks.
READY FOR ACTION WITH THEMED ROOM ESSENTIALS
At first glance, this HALO Ammo Crate Storage Bin may look oversized, but anyone who's played knows there are a LOT of enemies in the HALO franchise.
Based on the look of the UNSC ammo box in Halo Infinite, this fabric cubby organizer features an MDF insert for sturdiness, two reinforced handles on the sides, and a lid for privacy — because you never know who's sneaking around your quarters.
WHERE GAMER FANDOM MEETS DECORATIVE HOME DECOR
This roomy storage chest is built to hold all your gear and basically corral any mess. Best of all, this standard-issue UNSC trunk is lightweight, portable, and collapsible when you don't need it.
Read All About It on Our Blog
Trending Geek