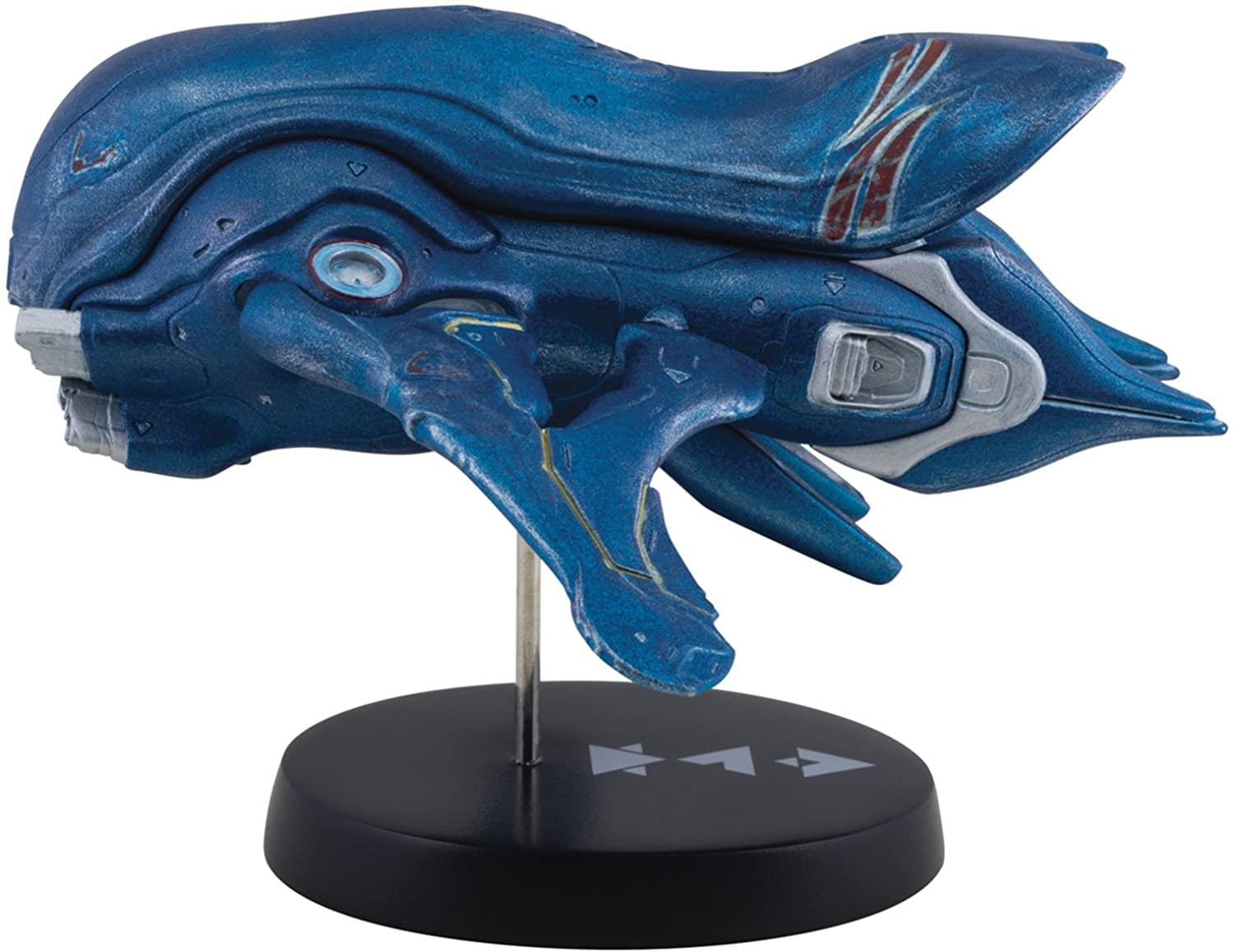 Halo 5 Covenant Banshee 5.5 Inch Collectible Replica Ship
HALO SHIP RECREATION: Highly detailed replica of the Covenant Banshee ship as seen in Halo 5!
COLLECTIBLE SIZE: Ship replica measures 5.5-inches long - the perfect size for your office desk, home bookshelf and so much more!
HIGHLY-DETAILED: Size is small enough to display anywhere and large enough to see the little details.
HIGH-QUALITY: High-quality resin construction faithfully recreates details from the in-game ship.
READY FOR DISPLAY: Display base and stand included.
Heavily armed, agile, and produced in immense numbers, the Banshee is the most ubiquitous aircraft in known space. Classified by the UNSC as the Type-54 Ground Support Aircraft (T-54 GSA), the latest production model is used by innumerable Sangheili factions, warlords, and mercenaries on dozens of worlds. The T-54 Banshee is armed with twin-linked rapid-fire plasma cannons and a devastating fuel rod cannon for use against armored vehicles and fortifications. Officially licensed. Produced by Dark Horse.