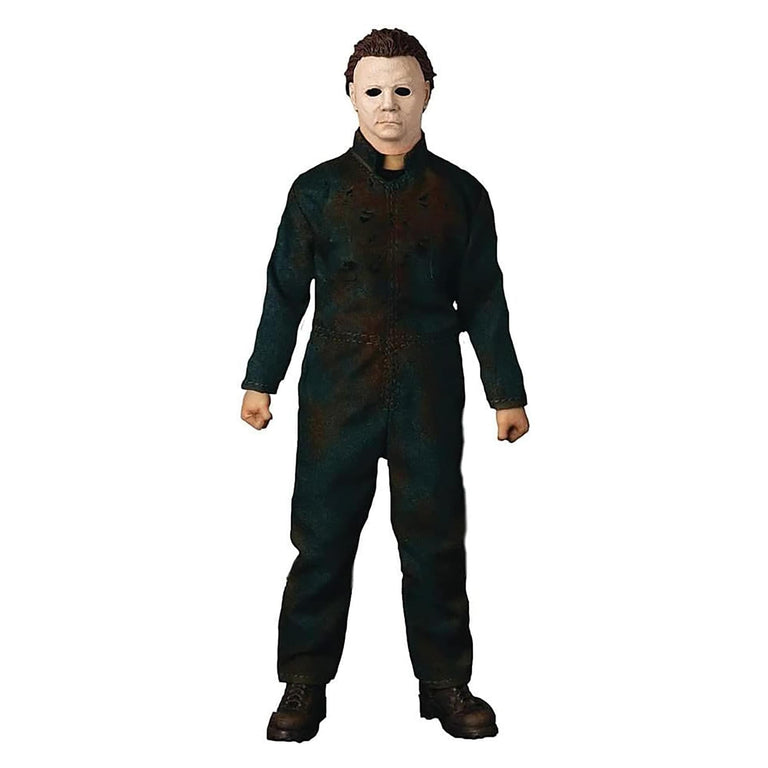 Halloween II One:12 Collective Action Figure | Michael Myers
WHY WON'T HE DIE? Michael Myers from Halloween II stabs and slashes his way into the One:12 Collective!
COLLECTIBLE SIZE: 6 inch tall action figure features over 30 points of articulation with hand-painted authentic detailing.
AUTHENTIC ACCESSORIES:Includes 3 head portraits, 11 interchangeable hands, jack-o'-lantern with light-up feature, jack-o'-lantern with light-up feature and hidden skull, butcher's knife, hammer, and One:12 Collective display base with logo with display post.
GREAT GIFT IDEA: Add this figure to your personal collection or gift it to the Halloween fan in your life!
The One:12 Collective Michael Myers figure wears weathered coveralls with six bullet holes after his doctor, Sam Loomis, fails to stop him. Michael comes complete with three head portraits, including a 'blood tears' portrait. The silent stalker is equipped with his signature butcher's knife and a hammer that he can hold. Two unique jack-o-lanterns are included, both featuring a light-up, flickering function. The classic jack-o'-lantern opens up to reveal a hidden skull inside. In Halloween II (1981), a wounded Michael makes his way through the Haddonfield Memorial Hospital staff to reach his favorite victim, Laurie Strode.