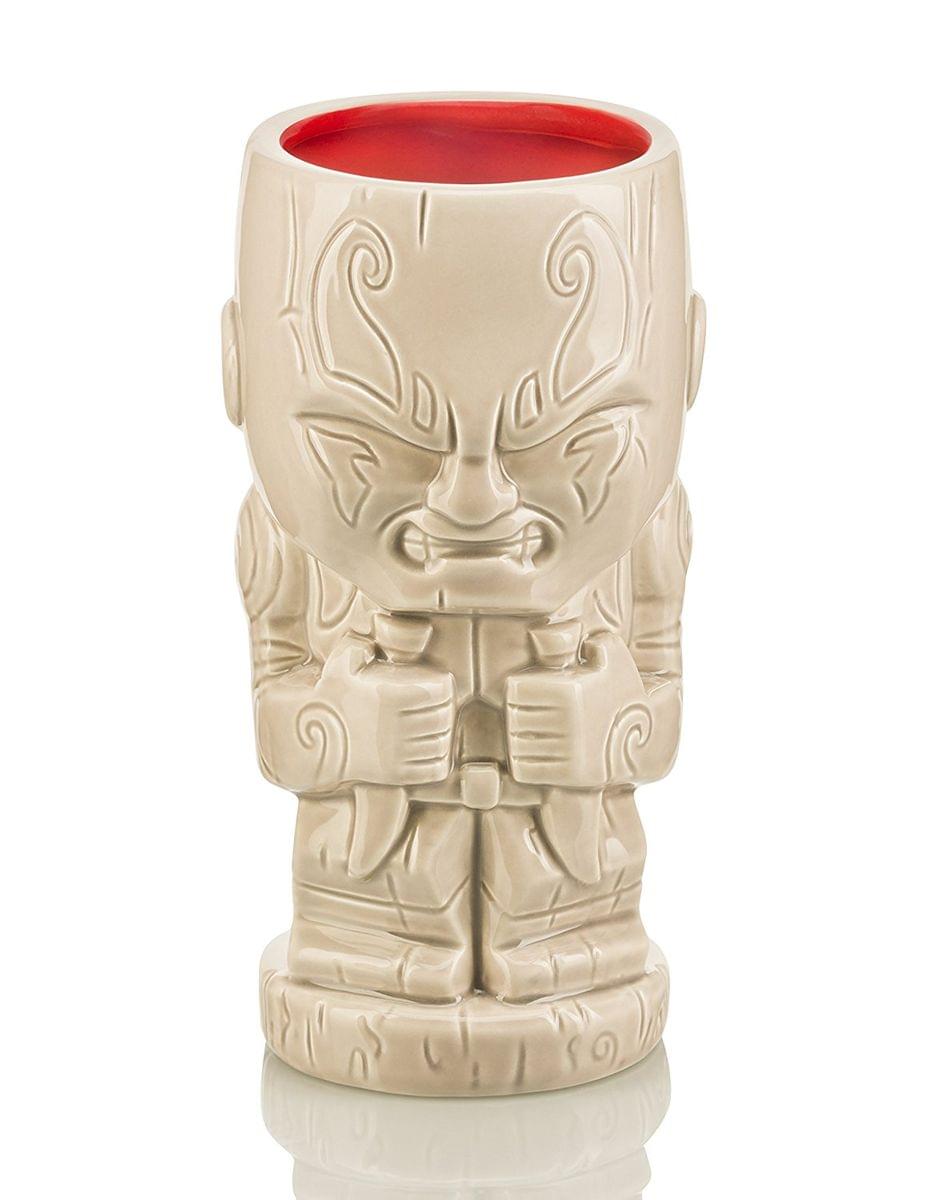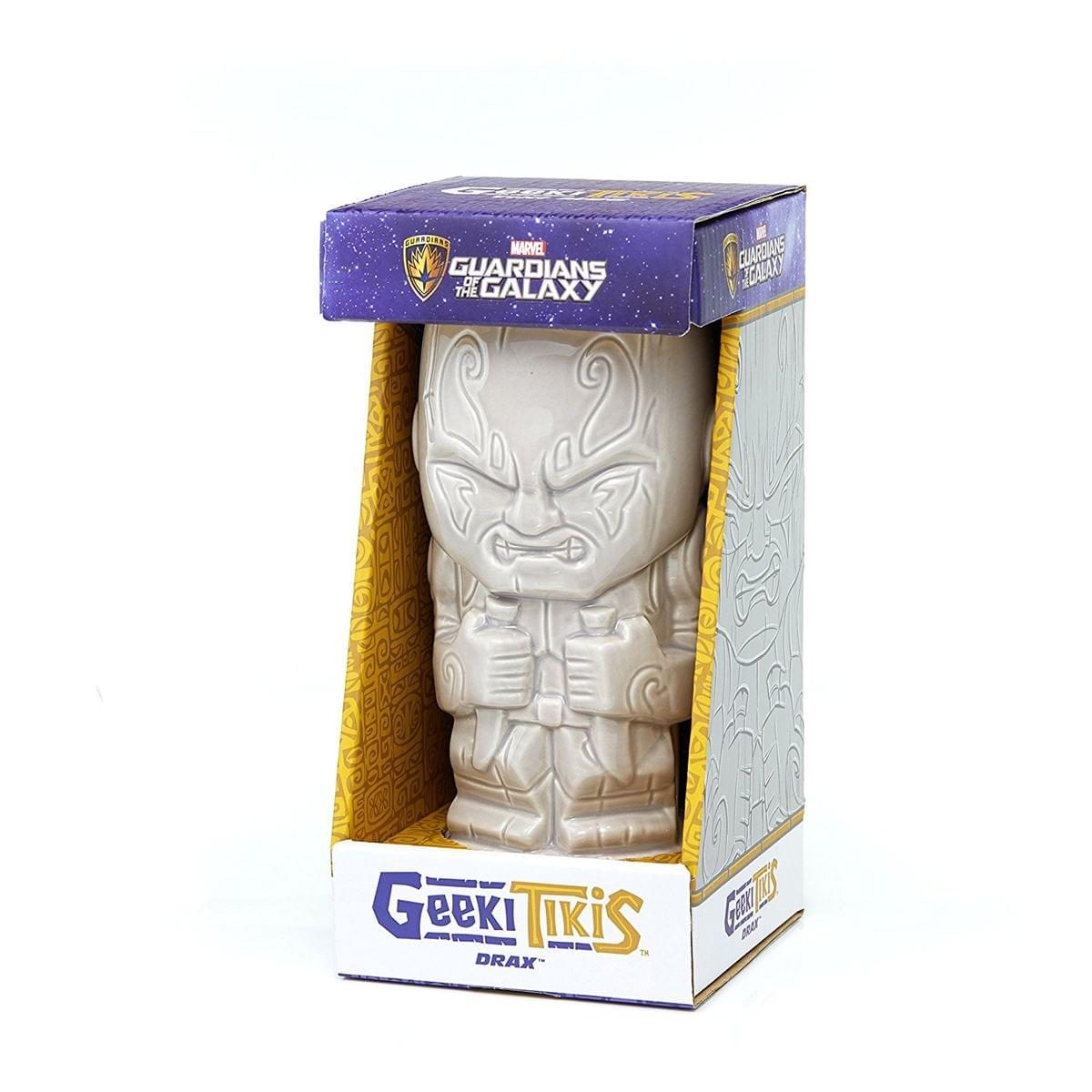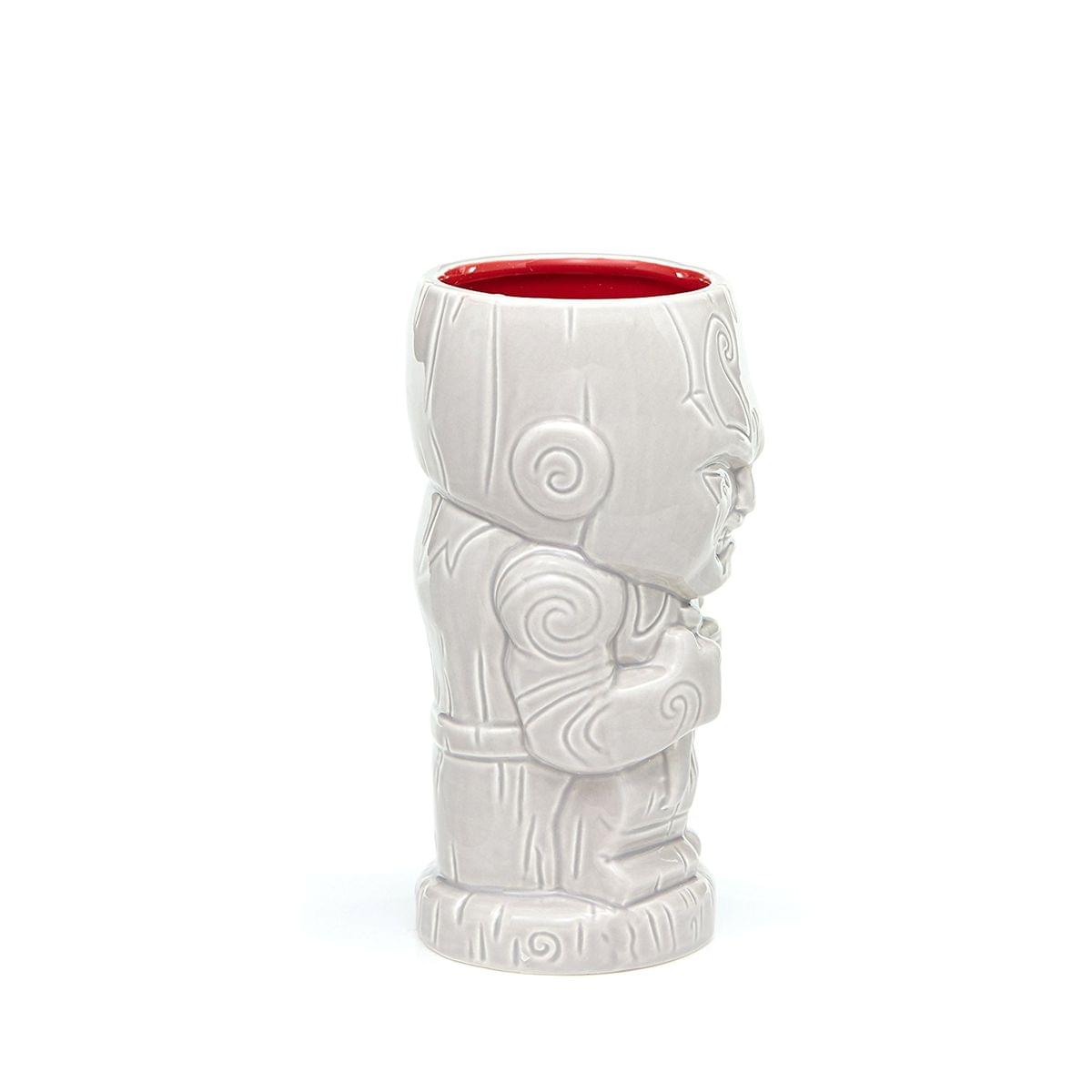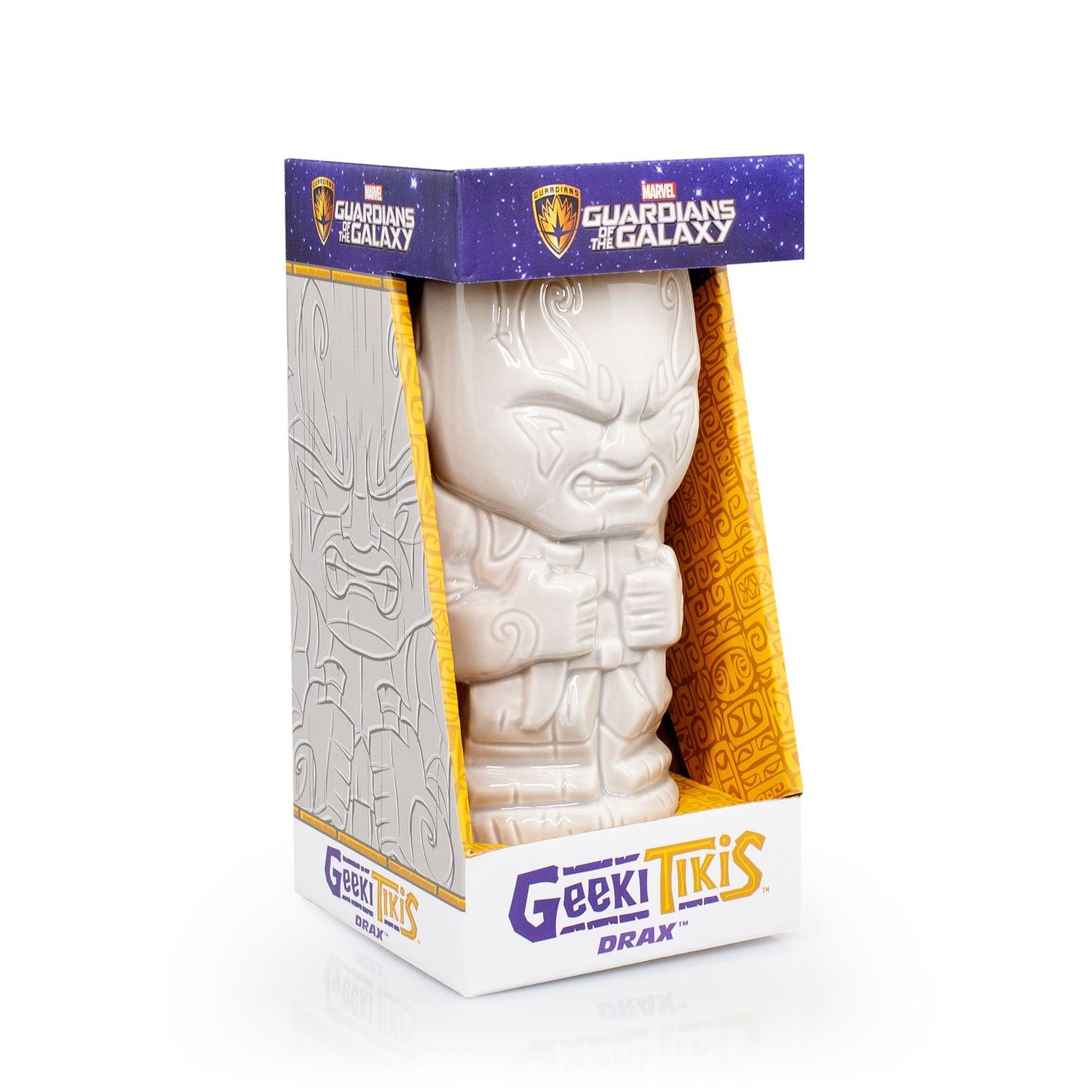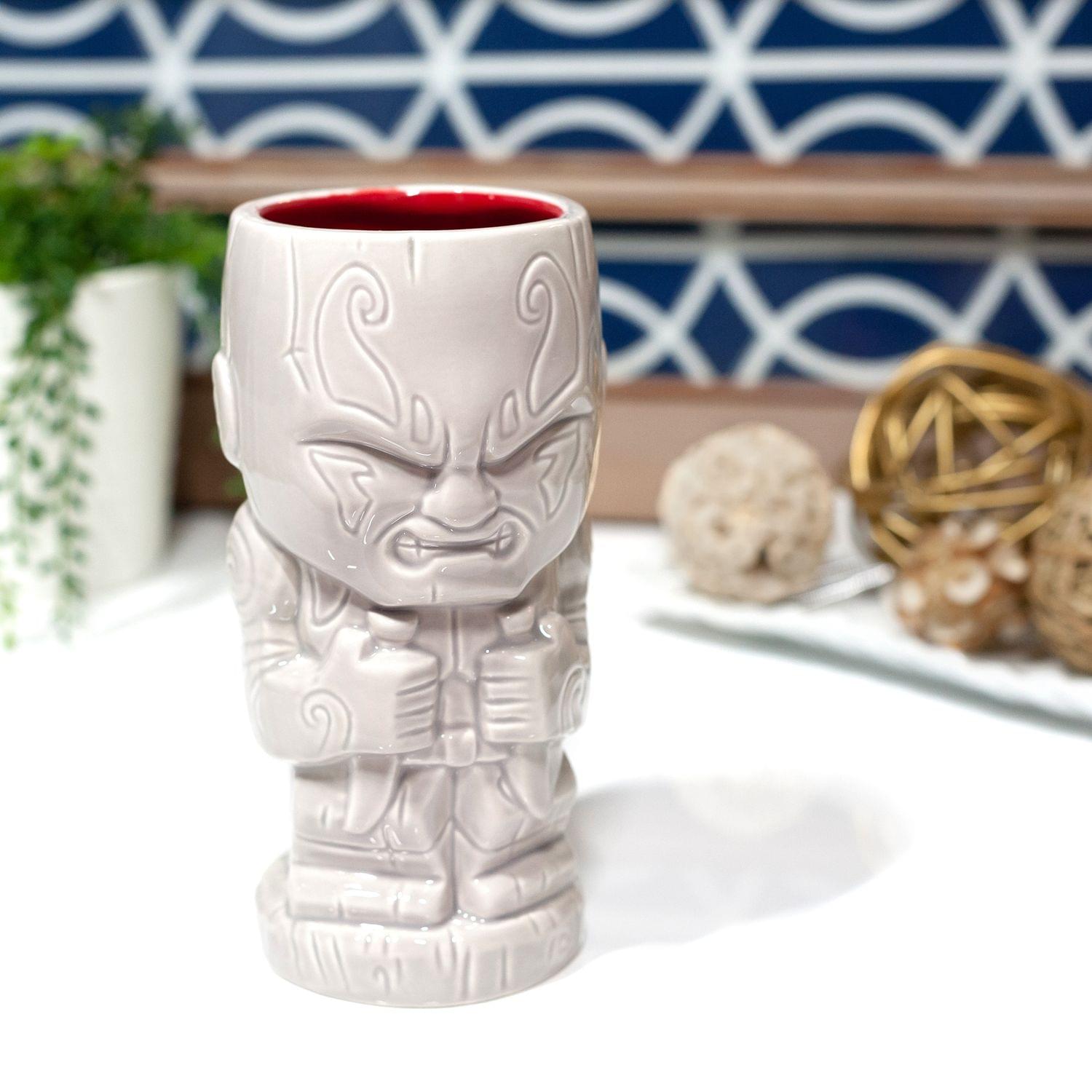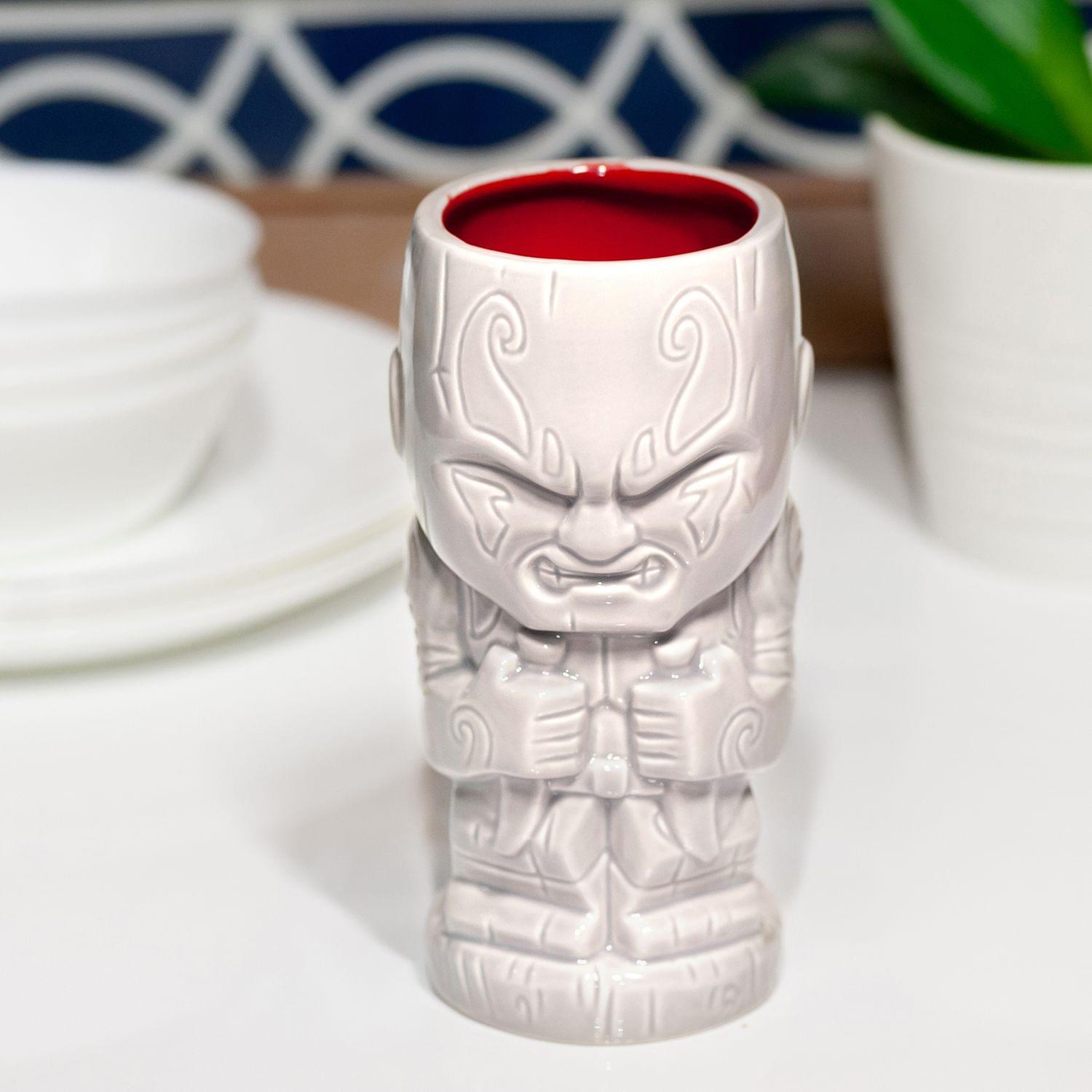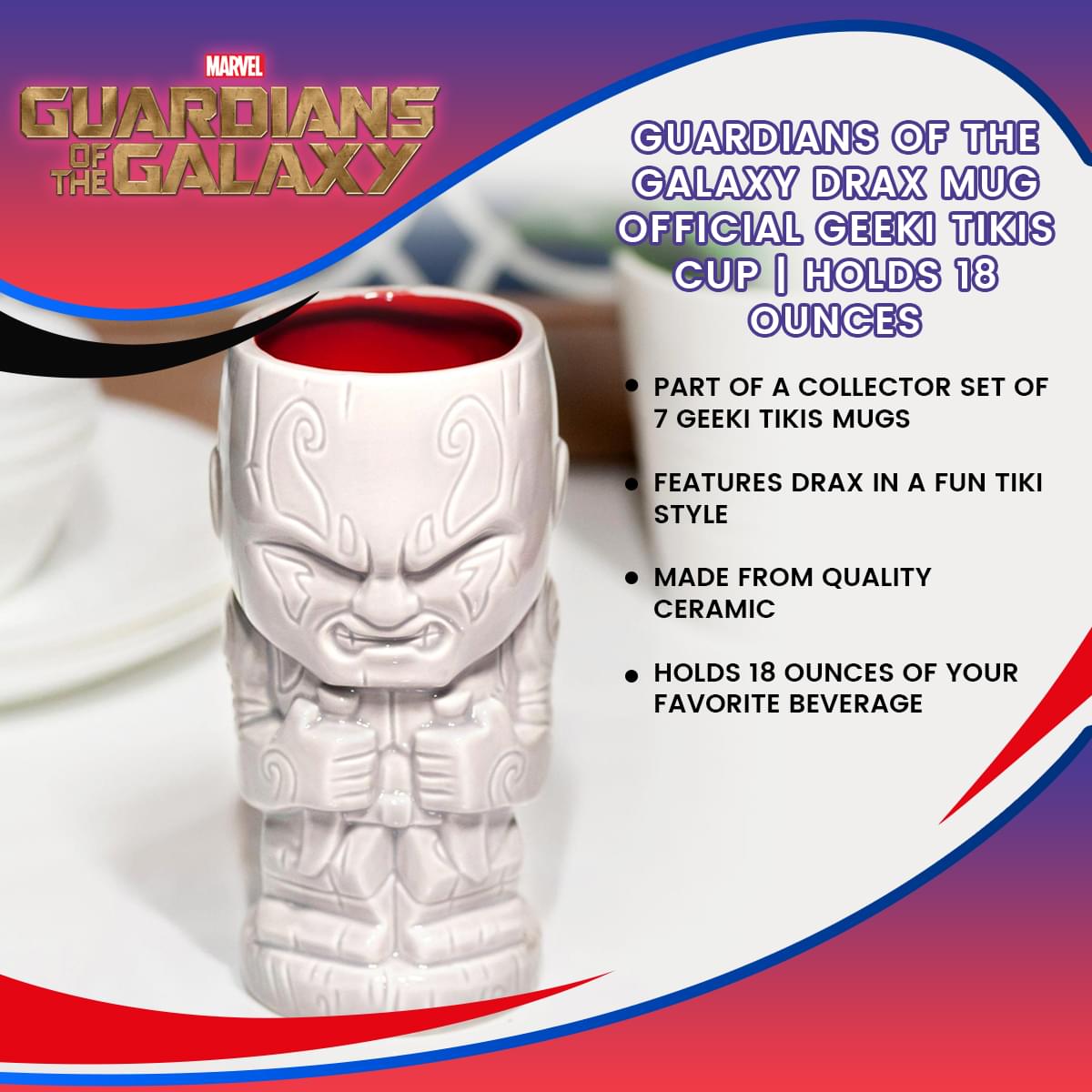 Geeki Tikis Guardians of the Galaxy Drax Ceramic Mug | Holds 17 Ounces
SHARE A VICTORY DRINK WITH DRAX: As the brass headed muscle in the Guardians of the Galaxy franchise, Drax is always prepared for a challenge and a good drink. Grab your Drax inspired tiki mug and drink up!
OUT OF THIS GALAXY STYLE: Even Drax can recognize the unique style that this drinking tiki brings to the party. Fill up on your favorite brews and mixed drinks and let the tiki mug do the talking.
QUALITY TIKI CUPS: Each Guardians of the Galaxy cup is crafted from a durable ceramic material and built to last. Enjoy a hearty 18 ounces of your choice beverage with these stylish tiki cups!
THE BAR IS OPEN: With a ceramic build and an 18-ounce capacity, this Drax drinking cup is perfect for any type of drink! Party like Yondu and live like Star Lord with each sip from this island style tiki mug.
OFFICIAL GEEKI TIKIS CHARM: Each Geeki Tikis mug is designed to bring your favorite hobbies together; drinking and Marvel movies! This Drax mug is officially licensed and just 1 part of a collector set of 7 other mugs!
"NOW LET'S PUT MORE OF THIS LIQUID INTO OUR BODIES"
Have you ever wondered what it's like to party with the Guardians of the Galaxy? With this tiki style Drax mug, wonder no more. Experience a new level of style when it comes to your parties and drinking games with this Guardians of the Galaxy themed tiki mug. With every sip, you can almost hear Drax exclaiming, "Now let's put more of this liquid into our bodies!" Don't let this amazing deal go over your head, catch it and enjoy your new drinking buddy, Drax!
OFFICIAL GEEKI TIKIS COLLECTIBLE MUG
Combining the popular fashion of tiki mugs with amazing pop culture icons, Geeki Tikis has created a product line for geeks, nerds, and super-fans to enjoy their favorite drinks with their favorite characters! Made from a durable quality ceramic, each mug is designed to deliver stunning details while also being durable enough to quench your thirst round after round! Enjoy the magic of Geeki Tikis mugs and collect the complete set of your favorite series!