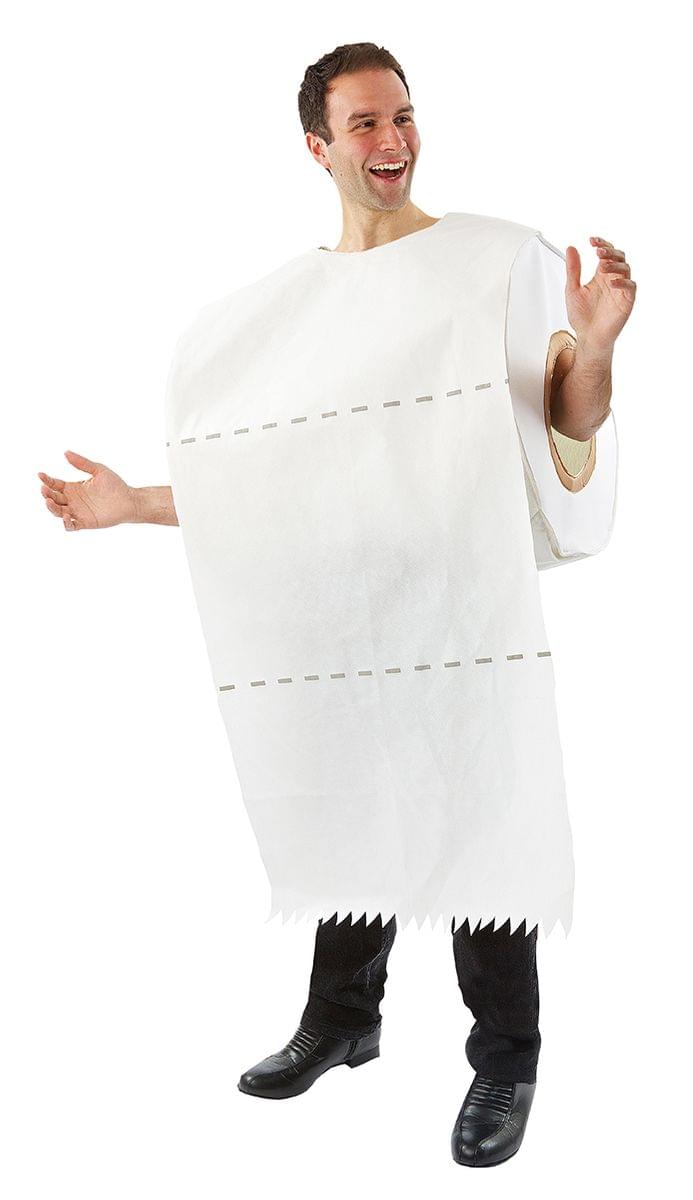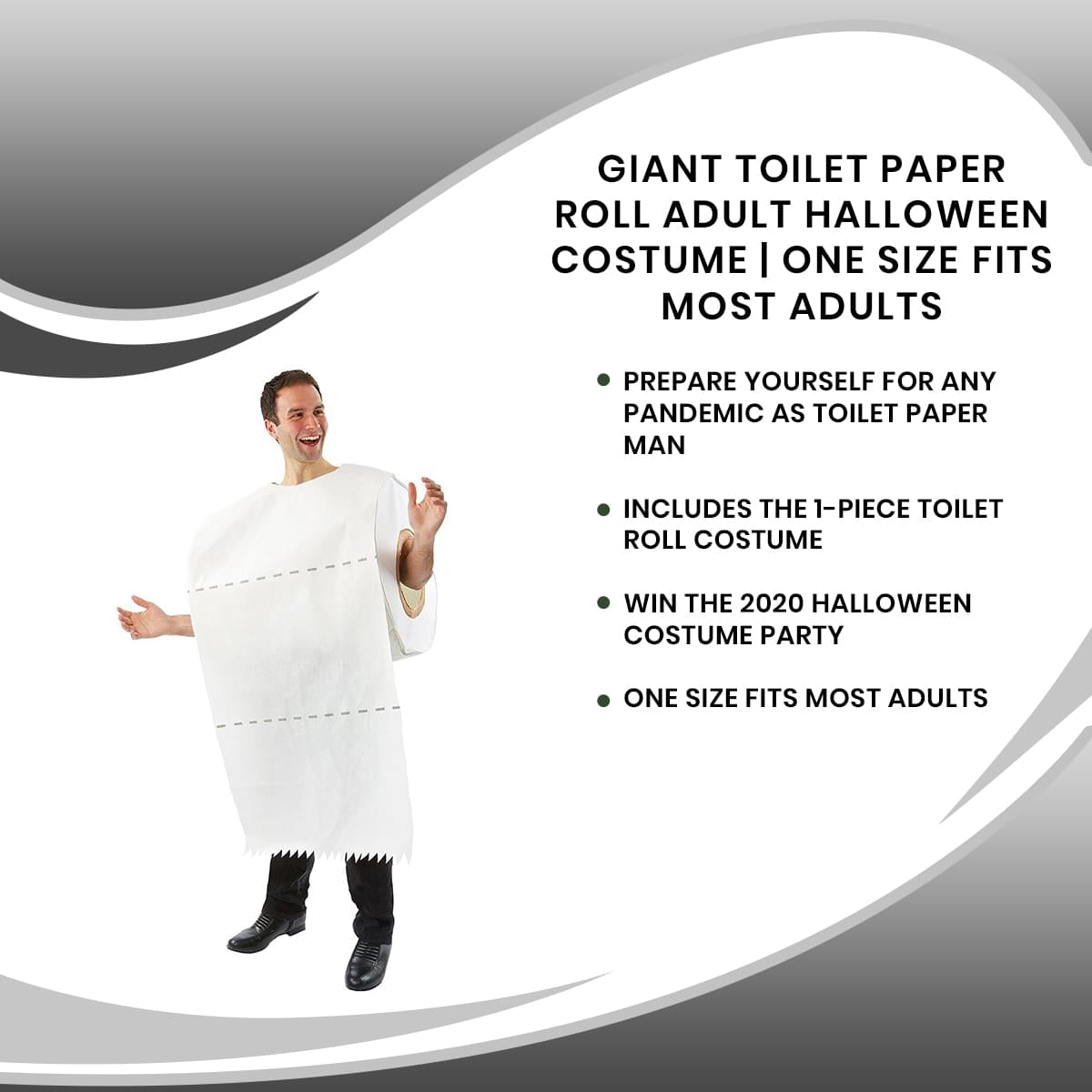 Giant Toilet Paper Roll Adult Halloween Costume | One Size Fits Most Adults
MADE SOFT FOR YOUR COMFORT: If there was ever a moment in your life where you questioned what it would be like to be a giant roll of toilet paper, wonder no more. This bathroom tissue costume is a one-piece cylindrical bodysuit made of foam, fabric, and irony.
TOILET HUMOR HAS NEVER BEEN MORE RELEVANT: With the great pandemic of 2020, toilet paper is a scarce commodity. This costume is a sure way to get yourself noticed at any party. Theme your costume with several friends dressed as toilet paper and another friend dressed as a 2020 hoarder!
SINGLE-PLY SIZE WITH A DOUBLE-PLY QUALITY: Made with durable fabric material, this Halloween toilet paper costume is designed to give you comfort where comfort matters most. Featuring two armholes and a spot for your head, this simple-to-use costume promises the "room" in "bathroom."
ONE SIZE FITS MOST ADULTS: Crafted with a barrel-like interior, this costume is perfect for most adults with a wide variety of body shapes. Simply slide the costume over your shoulders and pop your arms out of the holes on each side and you're ready to wipe the competition.
A FRONT-RUNNER FOR HALLOWEEN PARTIES: It's time to cast aside all dignity and go for the trophy at the Halloween party this year. Dressing up as one of the hottest commodities of 2020 is sure to get you some votes at the Halloween 2020 themed office party this year!
TAKING TOILET HUMOR TO THE NEXT LEVEL
If you've ever been curious about what others may think should you become a giant roll of tissue paper, wonder no more! This adult-sized toilet paper roll costume will give you a first-hand experience on what a day in the life of toilet paper is like. From blowing your nose to wiping your privates, toilet paper is an essential part of our everyday routine. Now you can finally know for yourself just how crucial toilet paper is. Pro-tip: Do not actually use this costume for the above-mentioned acts as that would be disgusting and your costume would most likely be ruined.
HOW TO WIN YOUR HALLOWEEN COSTUME PARTY
If you're looking to absolutely flush the competition at your next 2020-themed costume party, this roll of toilet paper is sure to place your rear end as a contender for the trophy. Sized to fit most adults, this simple to use toilet roll costume will easily slide right over the top of your torso and offers two armholes so you can retain your mobility. Dressing up as this roll of toilet paper will surely bring back memories (good and bad) of the great toilet paper shortage of 2020. So whether your party has a coronavirus, COVID-19, pandemic theme, or is simply about hilarious costumes, this toilet paper roll is practically a sure thing!