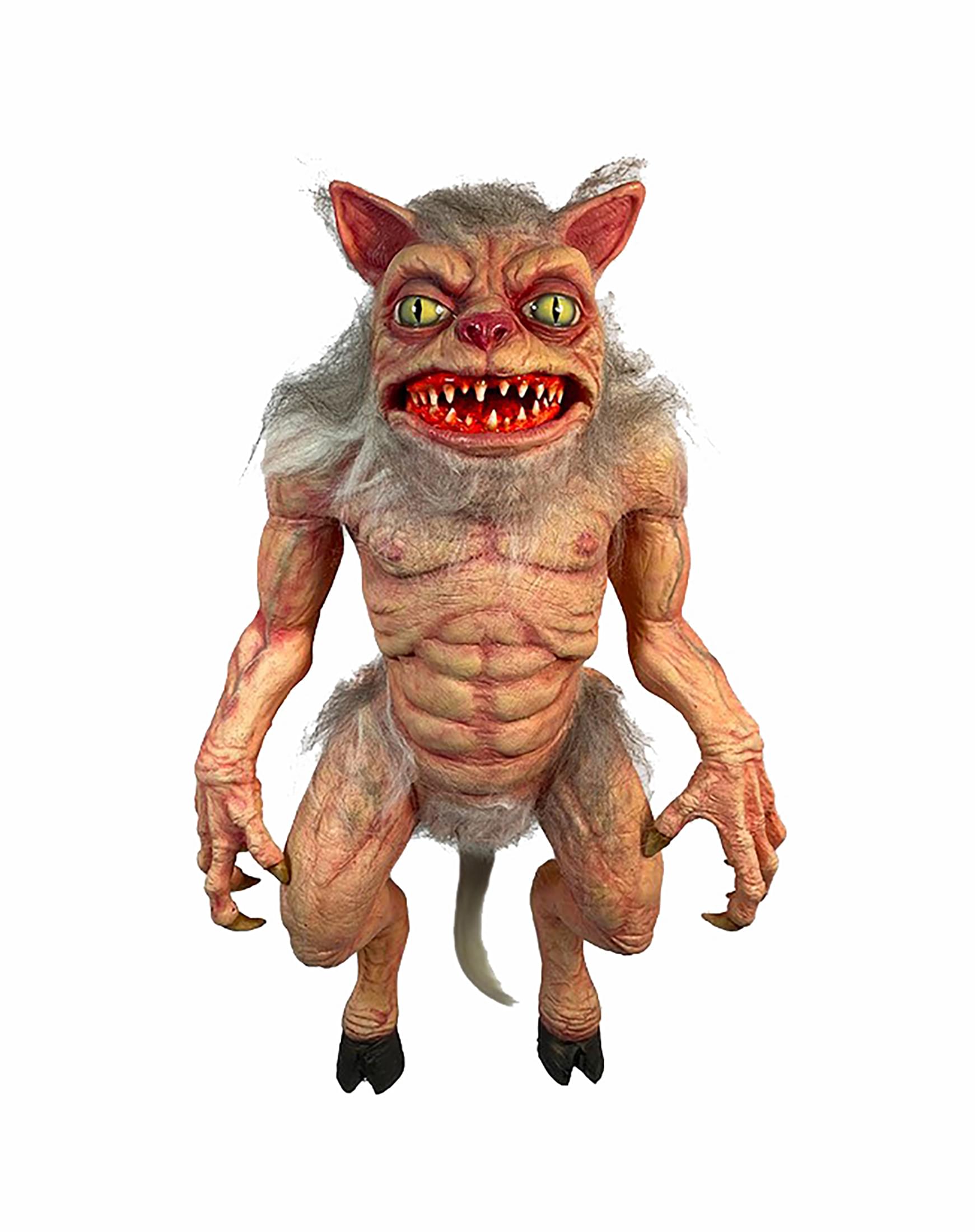 Ghoulies II Cat Ghoulie 23 Inch Puppet Prop Replica
AUTHENTIC DESIGN: Realistic Cat Ghoulie puppet prop replica from the movie Ghoulies 2!
COLLECTIBLE SIZE: Puppet prop measures 23 inches tall and 24 inches wide at the shoulders.
OFFICIALLY LICENSED: Sculpted by Mark Villalobos. Produced by Trick or Treat Studios.
GREAT GIFT IDEA: Add this replica to your personal collection or gift it to the Ghoulies fan in your life!
They'll get you in the end... Again! Trick or Treat Studios is proud to present the official Ghoulies II - Cat Ghoulie Puppet Prop. This amazing puppet prop is the perfect addition to your Ghoulies II collection! Puppeteering is done from a hole in the back to move the head and mouth. Product Dimensions: Height (From top of ears to toes): 23 inches; Width (From shoulder to shoulder): 24 inches; Depth: (From chest to back)approximately 6.5 inches.