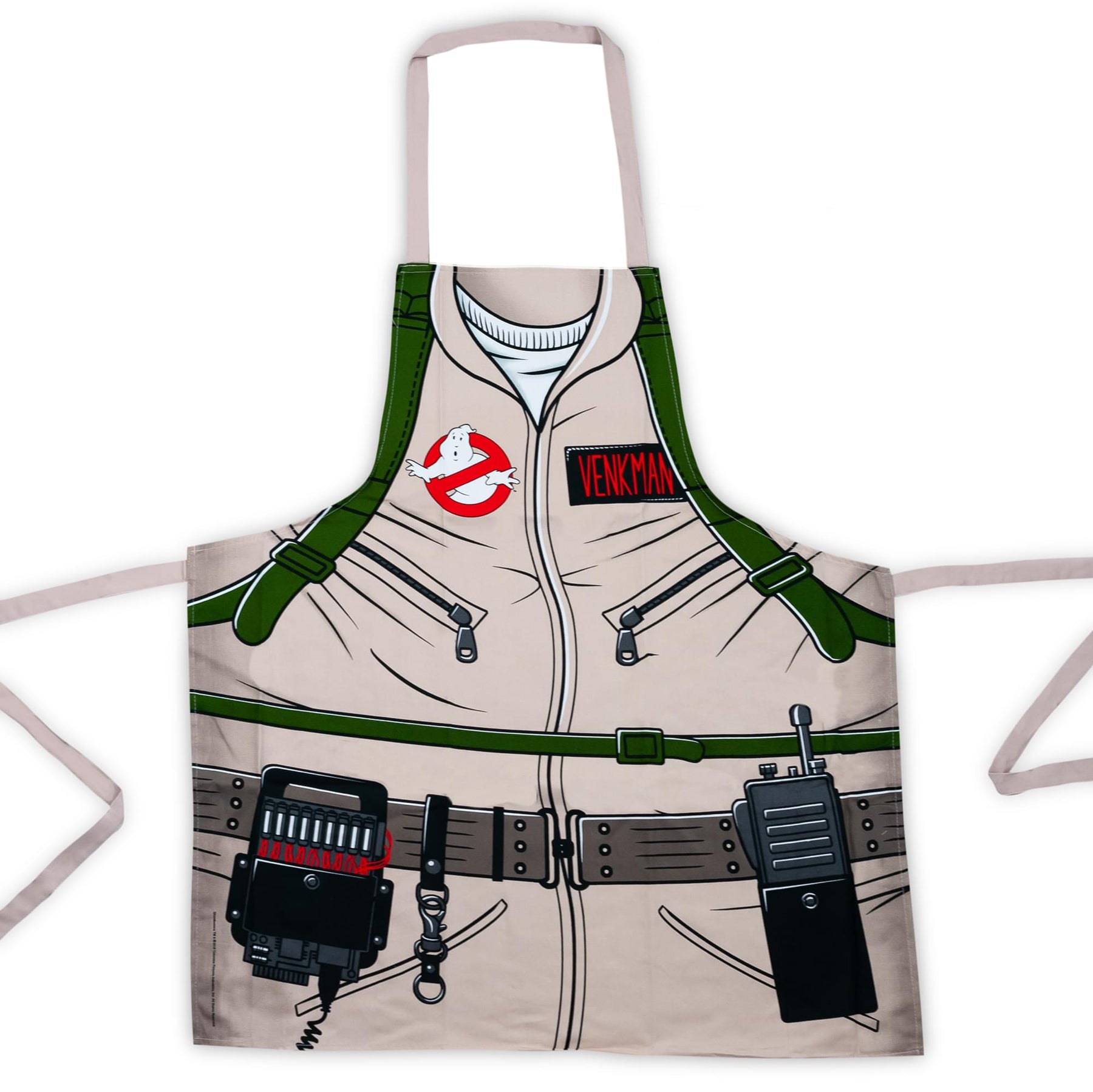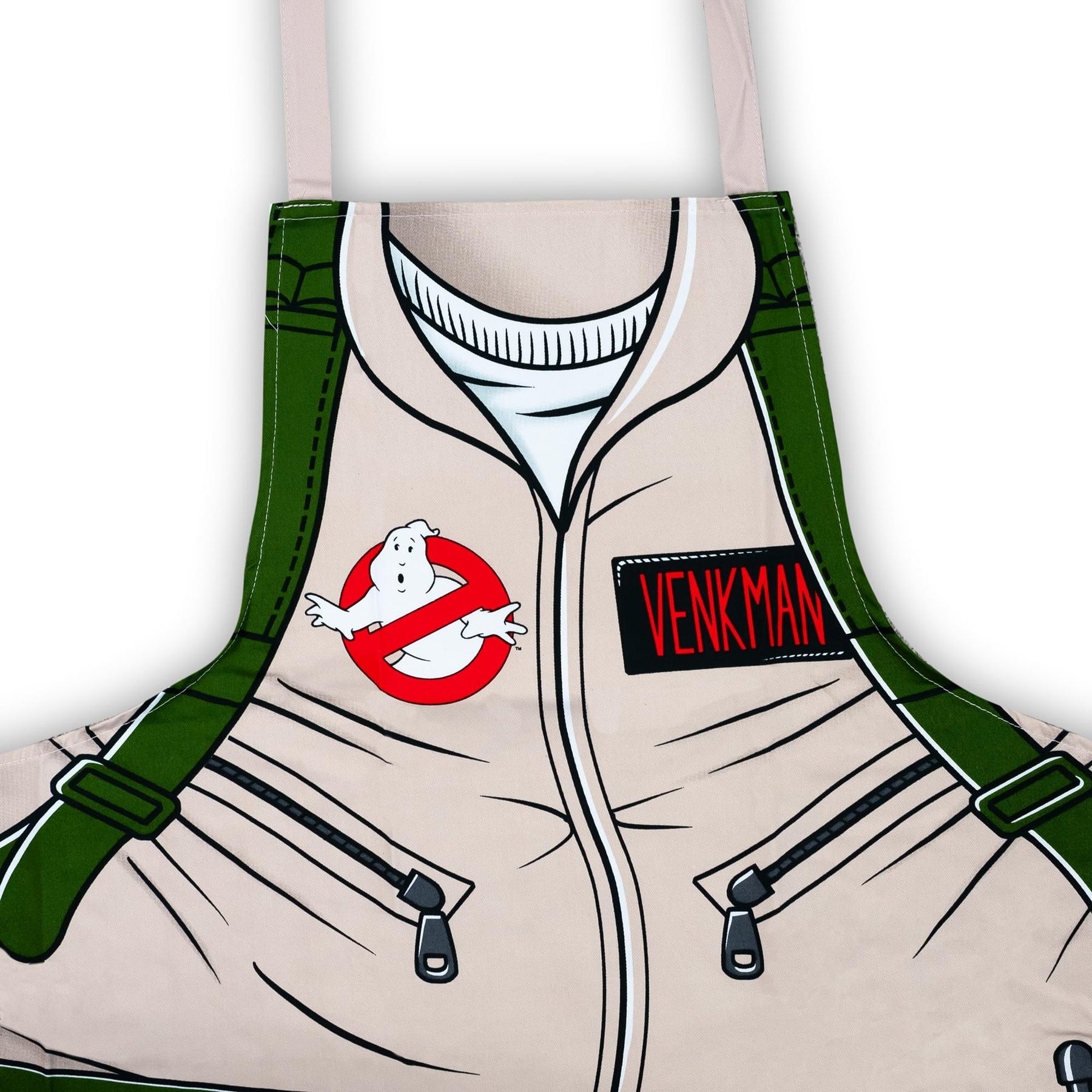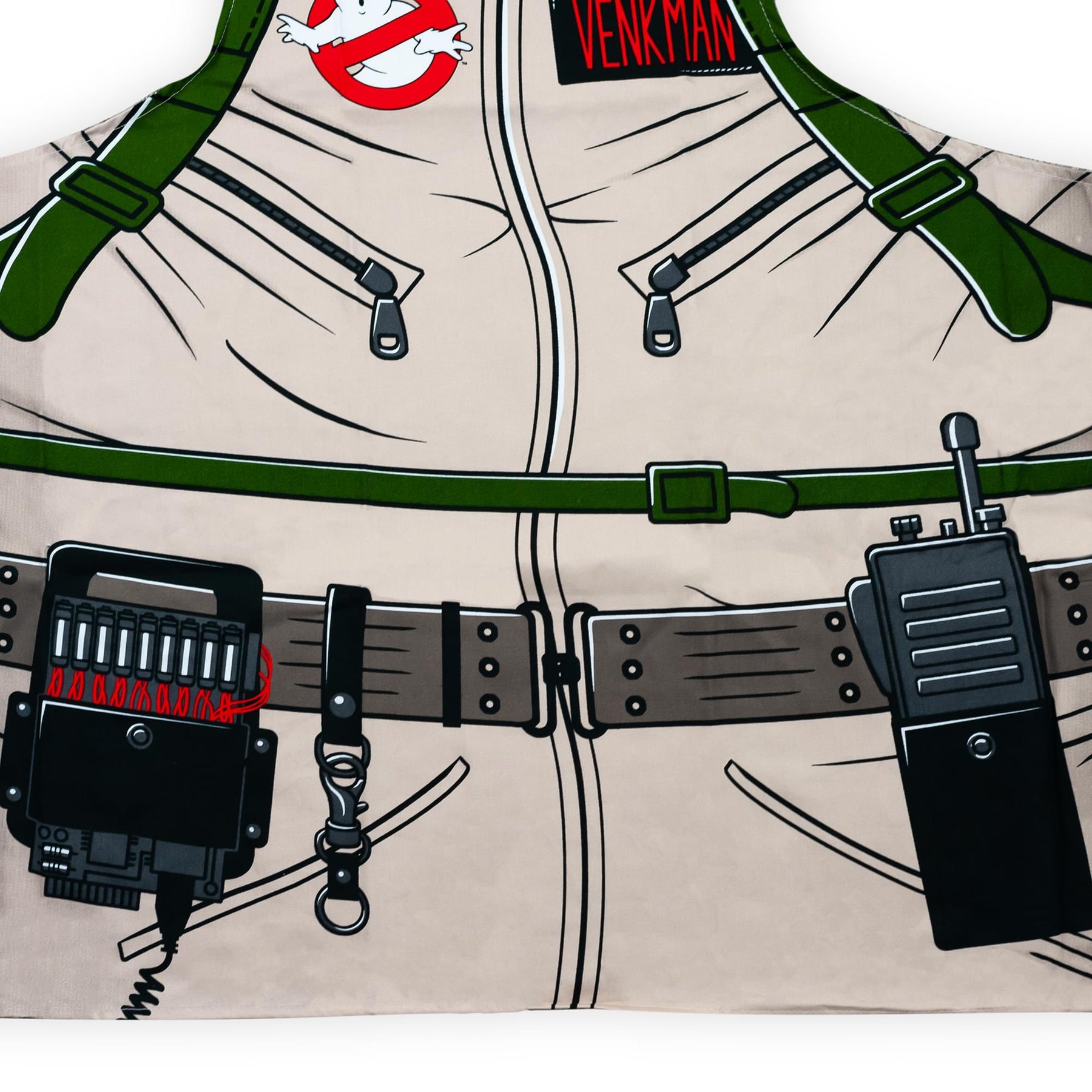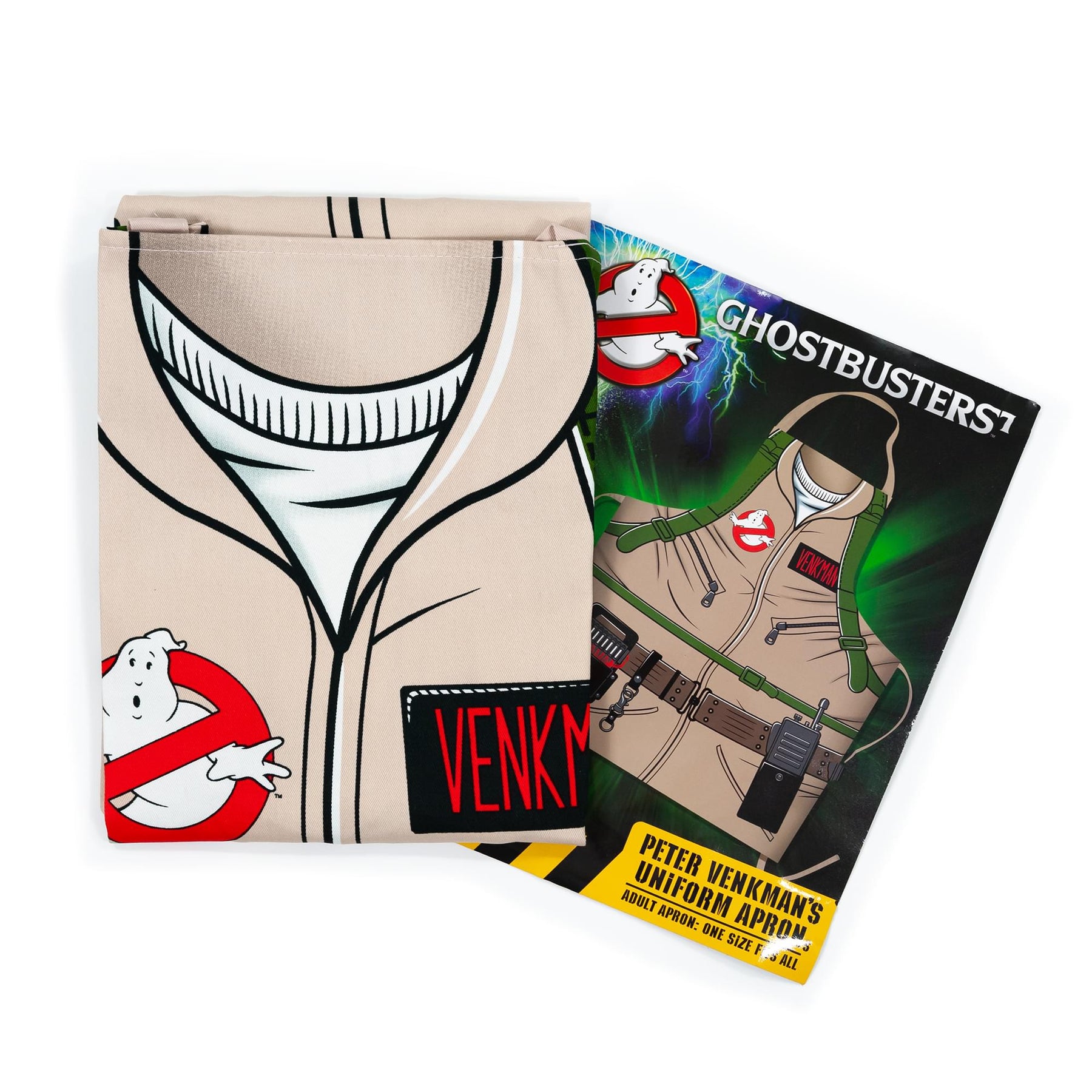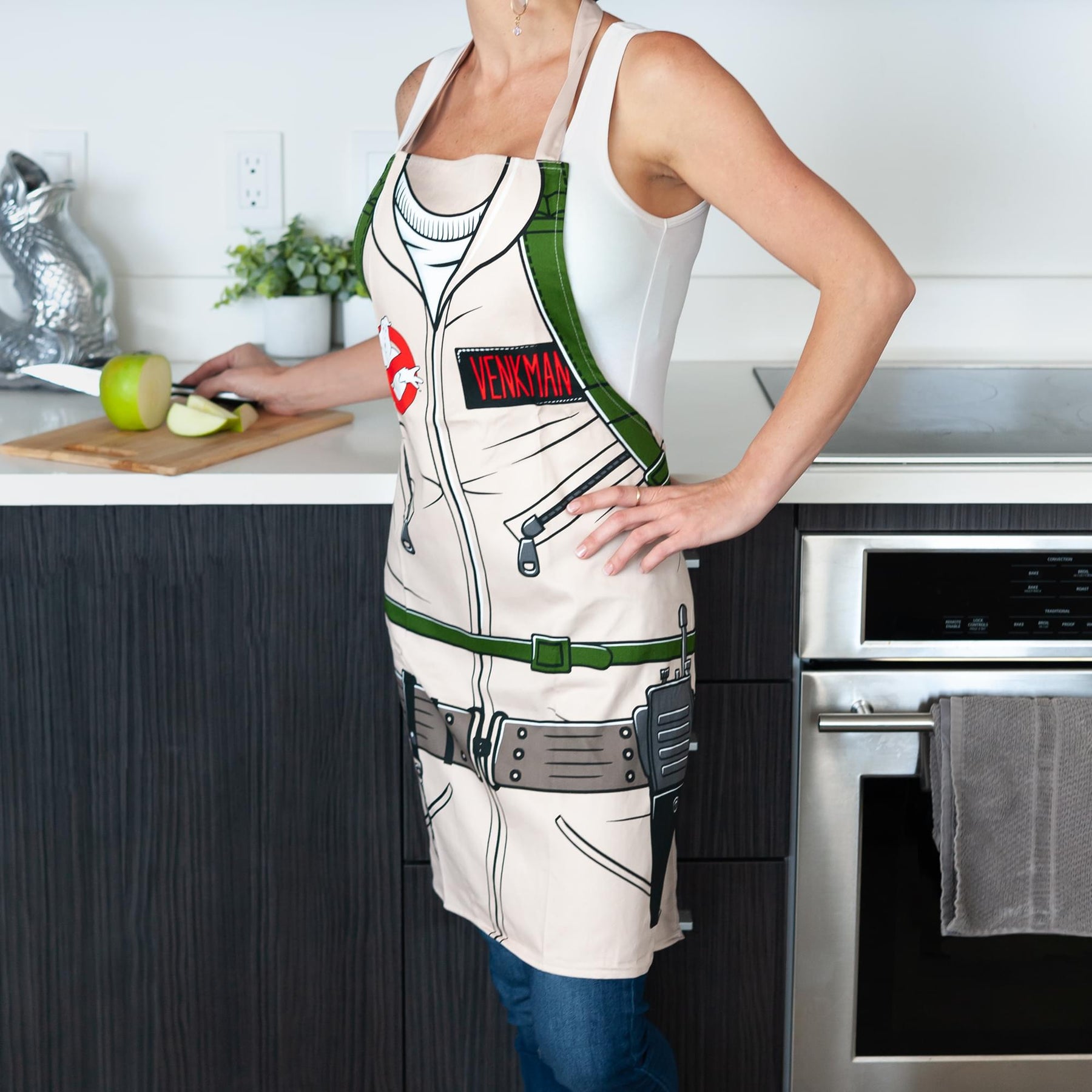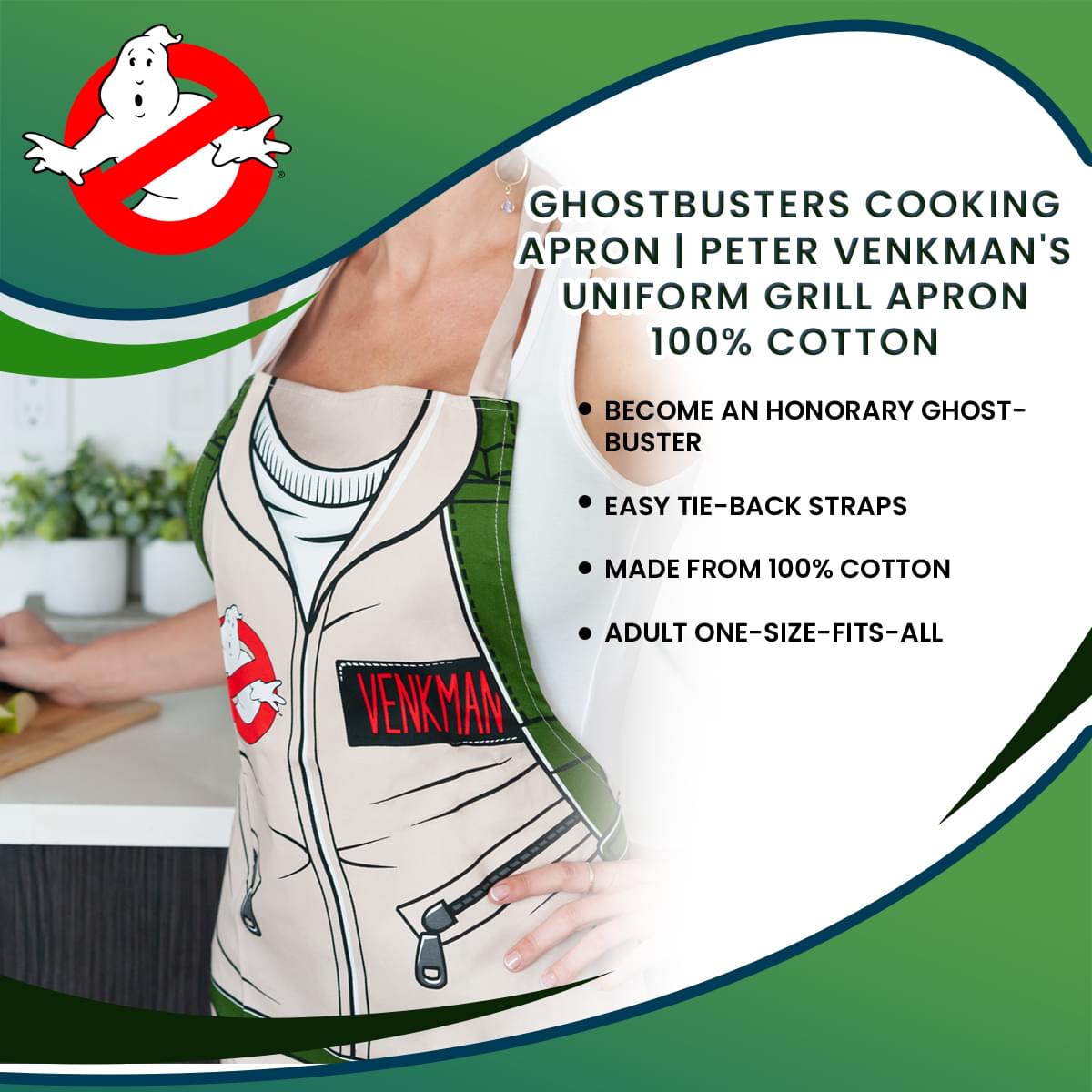 Ghostbusters Cooking Apron | Peter Venkman's Uniform Grill Apron | 100% Cotton
SUIT UP AS VENKMAN: As one of the most memorable Ghostbusters, Peter Venkman's quick wit and sarcastic comments made him a fan favorite. Take up the mantle of Venkman during your next major meal prep with this Ghostbusters apron!
CAPTURE YOUR BARBECUE GUESTS: While suited up as a Ghostbuster, you can entertain your dinner guests by throwing some Ghostbusters charm and trivia their way! Show off your for the Ghostbusters series with this cooking apron!
MADE FOR ALL GHOSTBUSTERS: Crafted from 100% cotton and perfect for any Ghostbusters fan, this apron is an adult one-size-fits-all cooking accessory! Enjoy the easy tie-back design and go to town cooking up your favorite ghostly meal!
PERFECT FOR THEMED PARTIES: Throwing a Halloween party or hosting a Ghostbusters movie night? This apron is for you! Dressed as Venkman, you can serve up your party guests in style while avoiding the slime in the kitchen!
WHO YOU GONNA GRILL: Fans and collectors of Ghostbusters will enjoy having this quirky apron as apart of their cherished Ghostbusters memorabilia. Add this cooking apron to your stash of ghastly collectibles today and become an honorary Ghostbuster!
BACK OFF MAN, I'M A GRILL MASTER
Ghostbuster fans and fans of Bill Murray's Venkman will know that this cooking apron is a must-have for their summer BBQ nights. Grilling up some out-of-this-world food while dressed as Venkman is a dream come true and now it's possible with this Ghostbusters grill apron! Protect yourself from the mess of cooking and the slime of ghosts by suiting up as the funny and quick-witted Peter Venkman! The next time your friends need an ectoplasm fueled barbecue experience, they'll know exactly who to call.
COMPLETE YOUR GHOSTBUSTERS COLLECTION
Celebrate your Ghostbusters fandom by treating yourself to this amazing apron! This themed cooking apron also makes a great present for your chef! Fans of the series will be ecstatic to wear this apron the next time they go to bake, cook, or grill their next meal! Featuring images of Venkman's tool belt and radio, this apron will make any fan feel like they're stepping into the shoes of a legitimate Ghostbuster. Add this apron to your collection today or gift it to your favorite Ghostbusters fan!