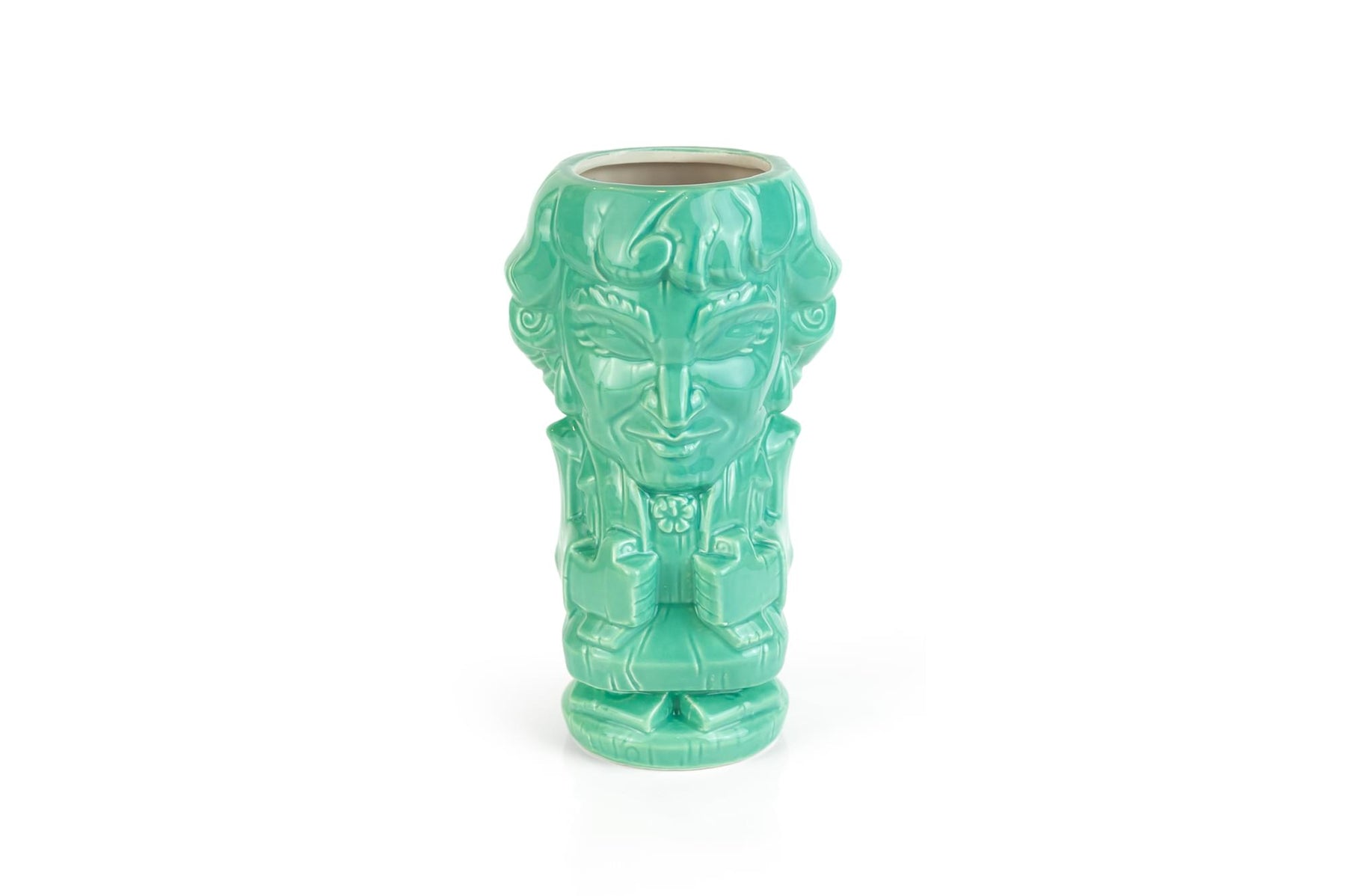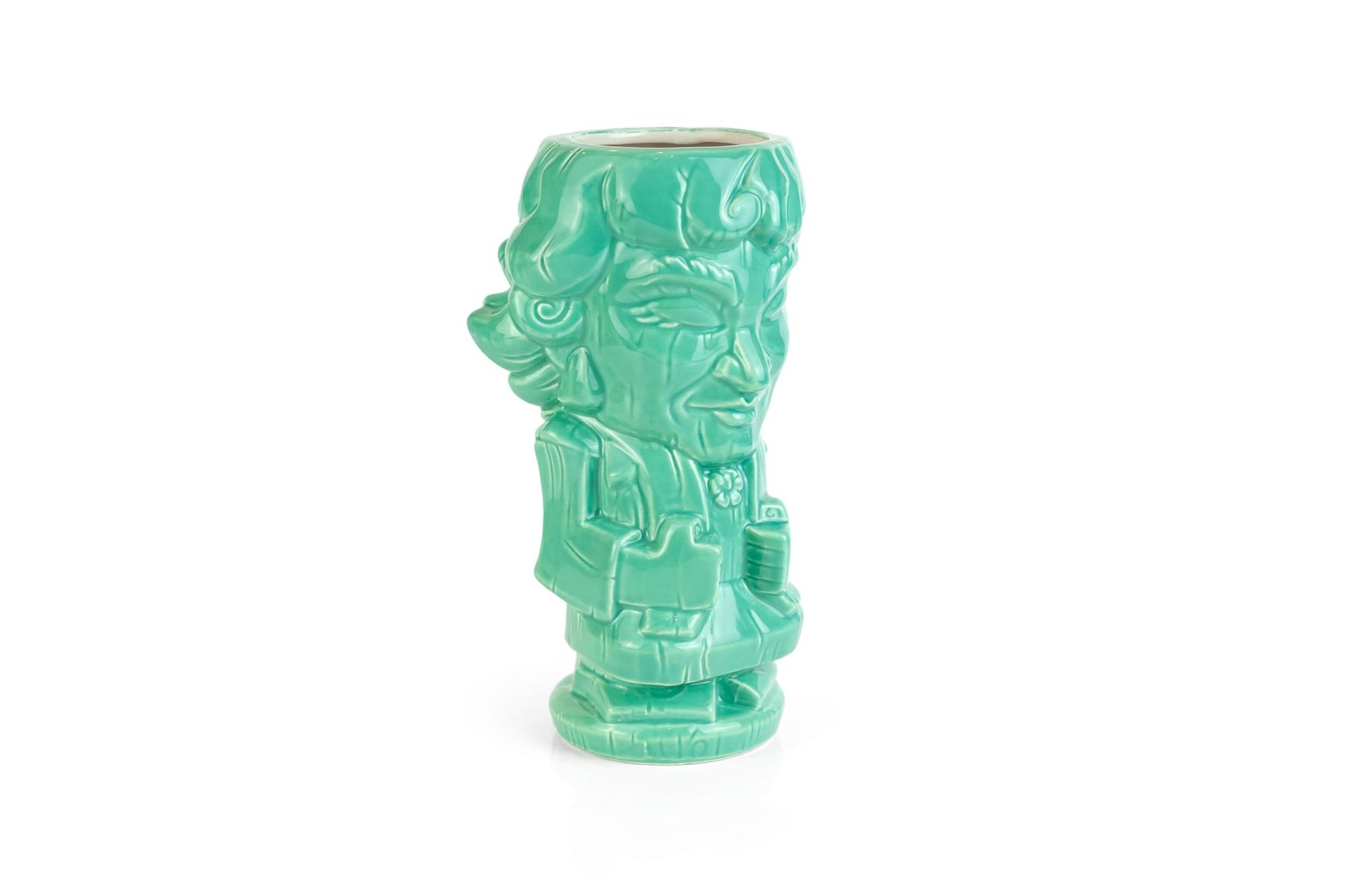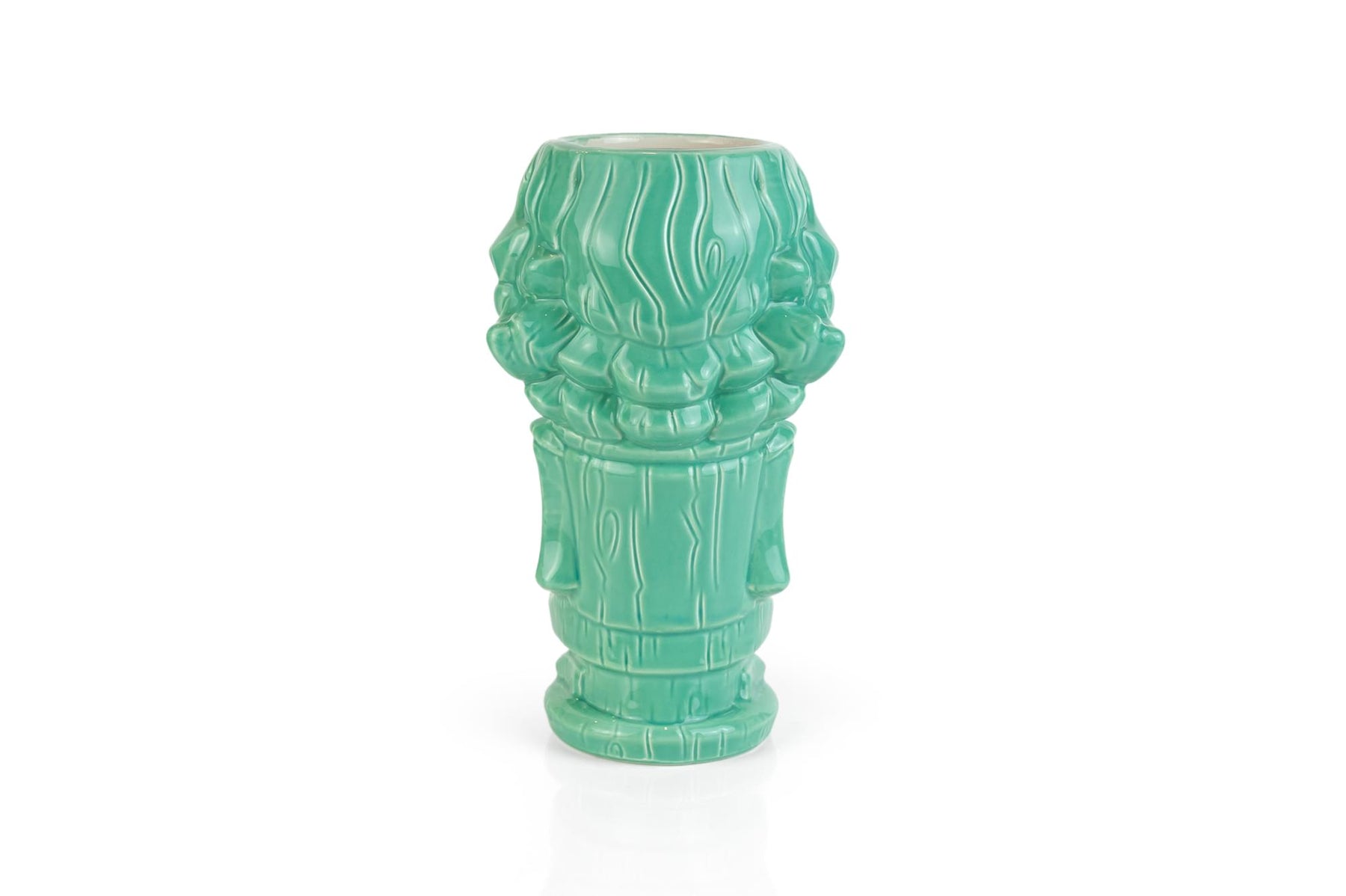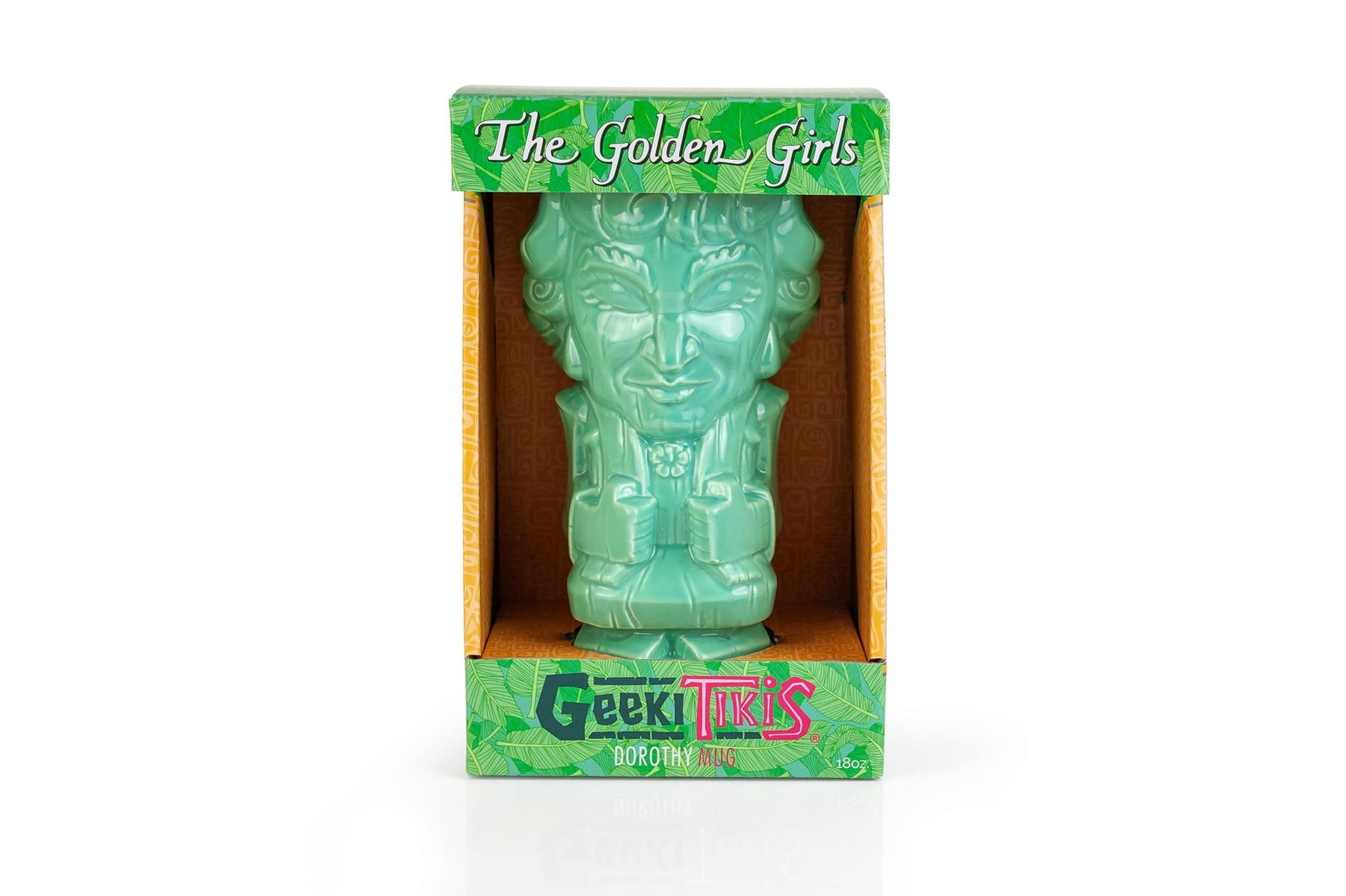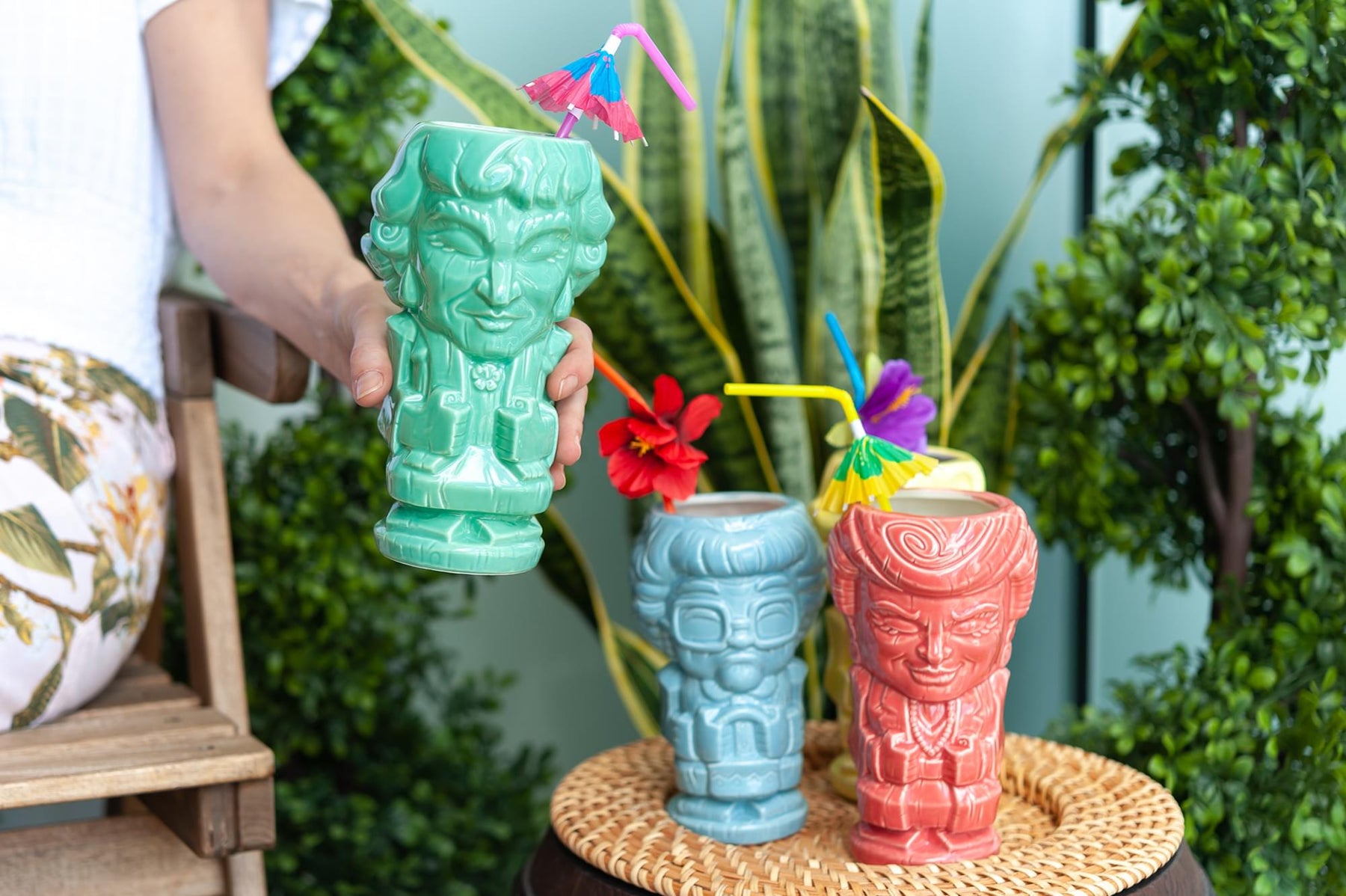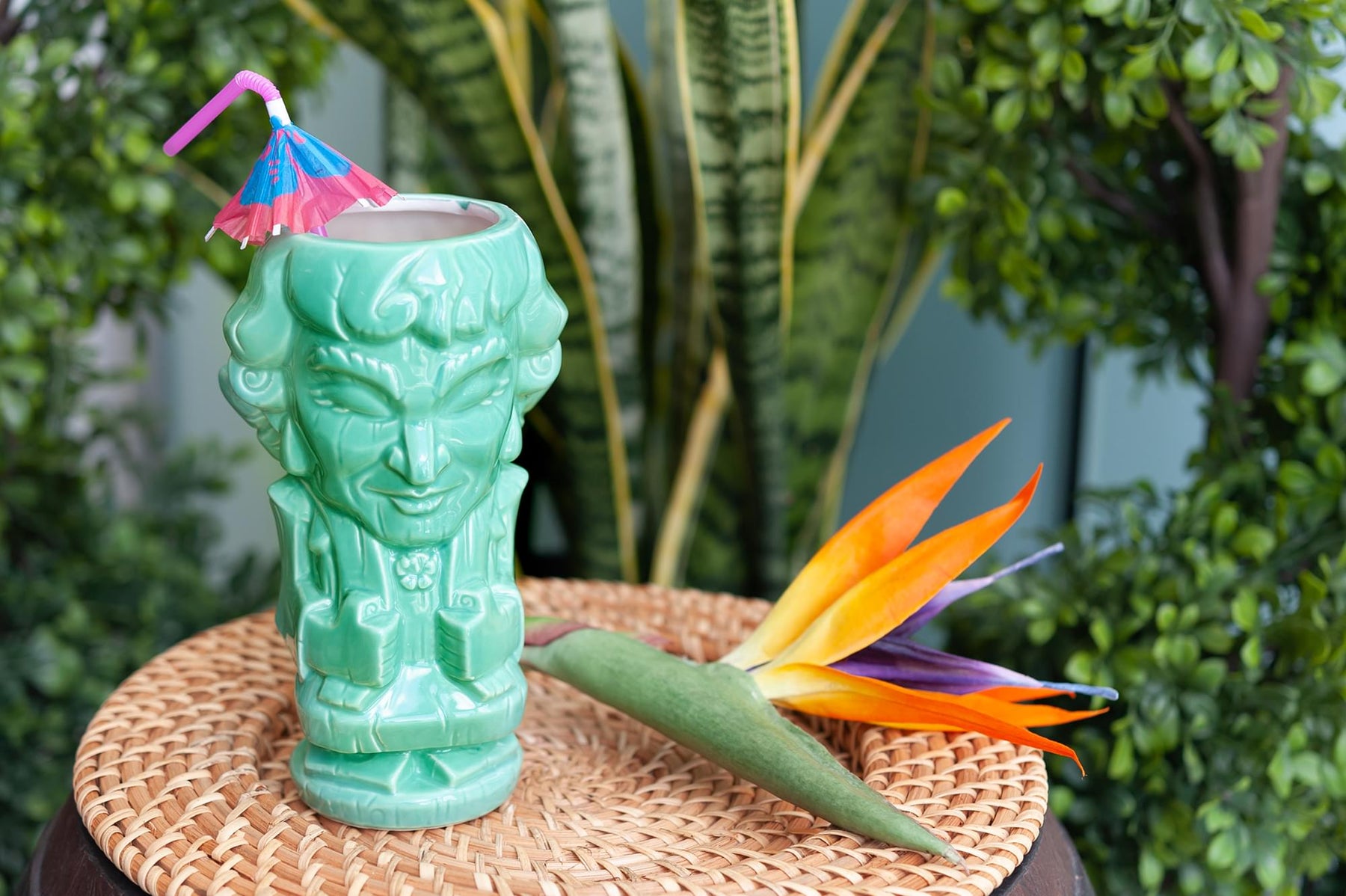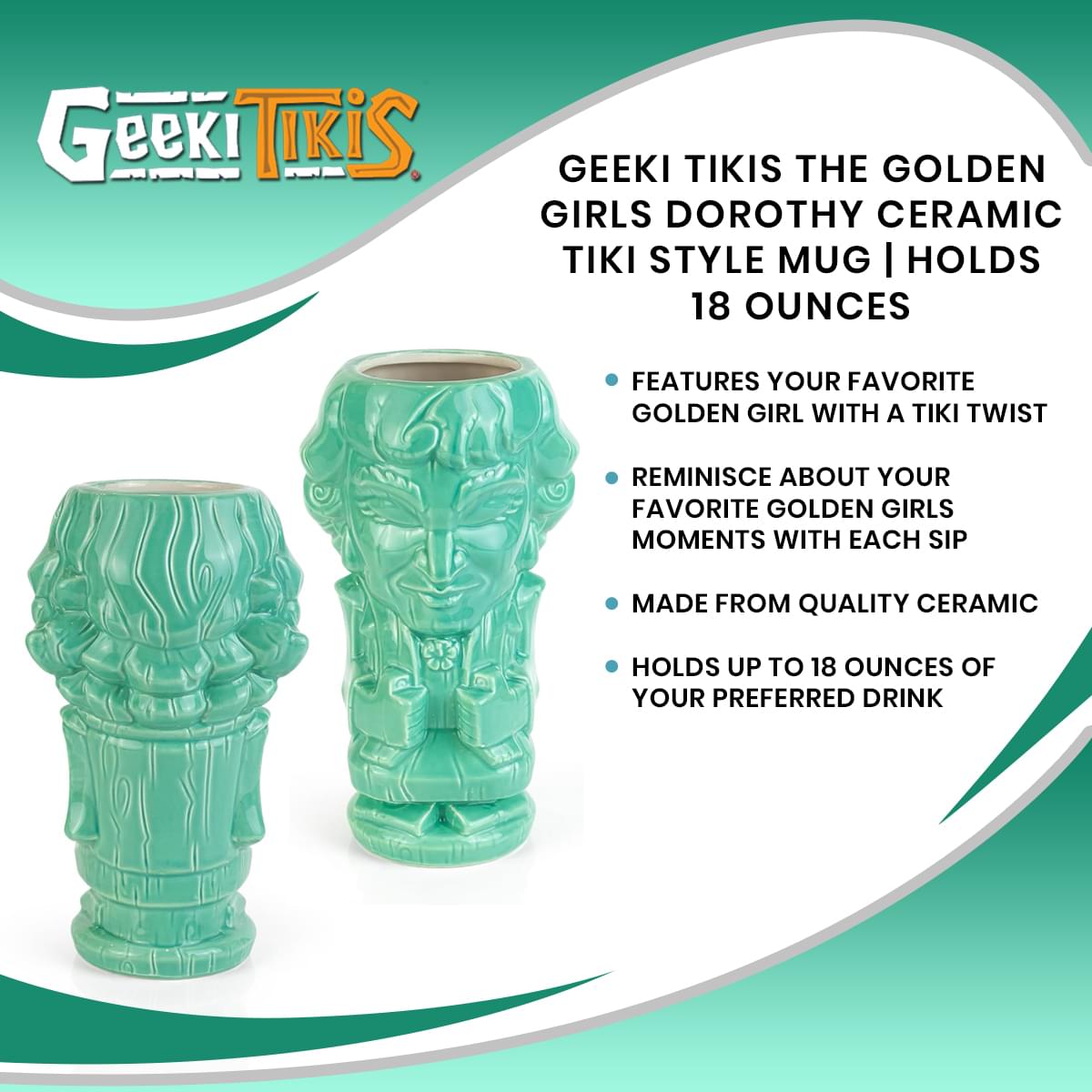 Geeki Tikis The Golden Girls Dorothy Ceramic Tiki Style Mug | Holds 18 Ounces
THE GOLDEN GIRLS DOROTHY GEEKI TIKI: It's time to start living like you're from Miami with this collectible Golden Girls Geeki Tikis bar mug! Featuring Dorothy from the comedy classic, The Golden Girls, this ceramic collectible mug is perfect for delivering an extra round of brutal sarcasm!
BRING HOME MIAMI'S FINEST: Tiki cups are a popular commodity among those who enjoy a fun and refreshing drink. With Dorothy Zbornak added to your Geeki Tikis stash, you'll have the most sarcastic Golden Girls cup collection around!
A QUALITY GOLDEN GIRLS COLLECTIBLE: This collectible tiki mug is crafted from durable ceramic and is built to last. At 18 ounces, Dorothy is designed to keep you hydrated through long talks at the kitchen table!
PICTURE IT, A GOLDEN GIRLS TIKI COLLECTION: With a whole line of Geeki Tikis Golden Girls characters, Dorothy is just one way to quench your thirst in a fun Golden Girls style. Collect your other favorite Golden Girls characters for a complete set of Geeki Tikis drinking cups!
OFFICIAL GEEKI TIKIS CHARM: Each Geeki Tikis mug is designed to bring your favorite hobbies together; mixed drinks and The Golden Girls! This Dorothy mug is officially licensed and perfect for any tiki mug collection!
HAVE A SECOND ROUND OF SARCASM WITH DOROTHY

It's Golden Girls night and that means it's time to grab a few drinks with the girls as you binge-watch your favorite season of the comedy classic. What better way to enjoy a hilarious TV night than with a tiki mug themed like your favorite Golden Girls character! This Geeki Tikis collectible Golden Girls mug features none other than Dorothy, the quick-witted loose cannon. A flattering tribute to the queen of sarcasm, fans of the series can add this mug to their must-have list of Golden Girls collectibles.

OFFICIAL GEEKI TIKIS COLLECTIBLE MUGS

Combining the popular fashion of tiki mugs with amazing pop culture icons, Geeki Tikis has created a product line for geeks, nerds, and superfans to enjoy their favorite drinks with their favorite characters! Made from a durable quality ceramic, each mug is designed to deliver stunning details while also being durable enough to quench your thirst round after round! Enjoy the magic of Geeki Tikis mugs and collect the complete set of your favorite series!