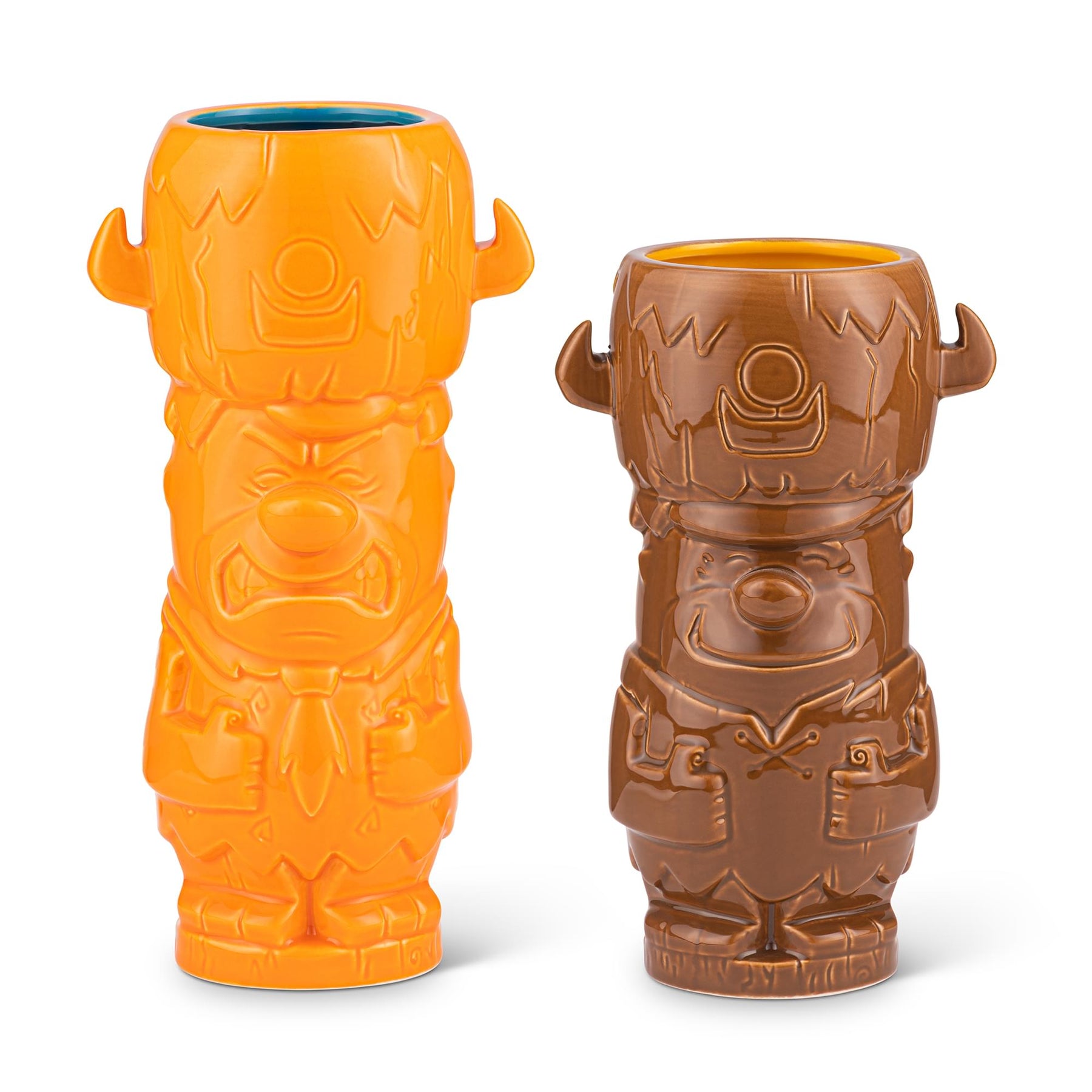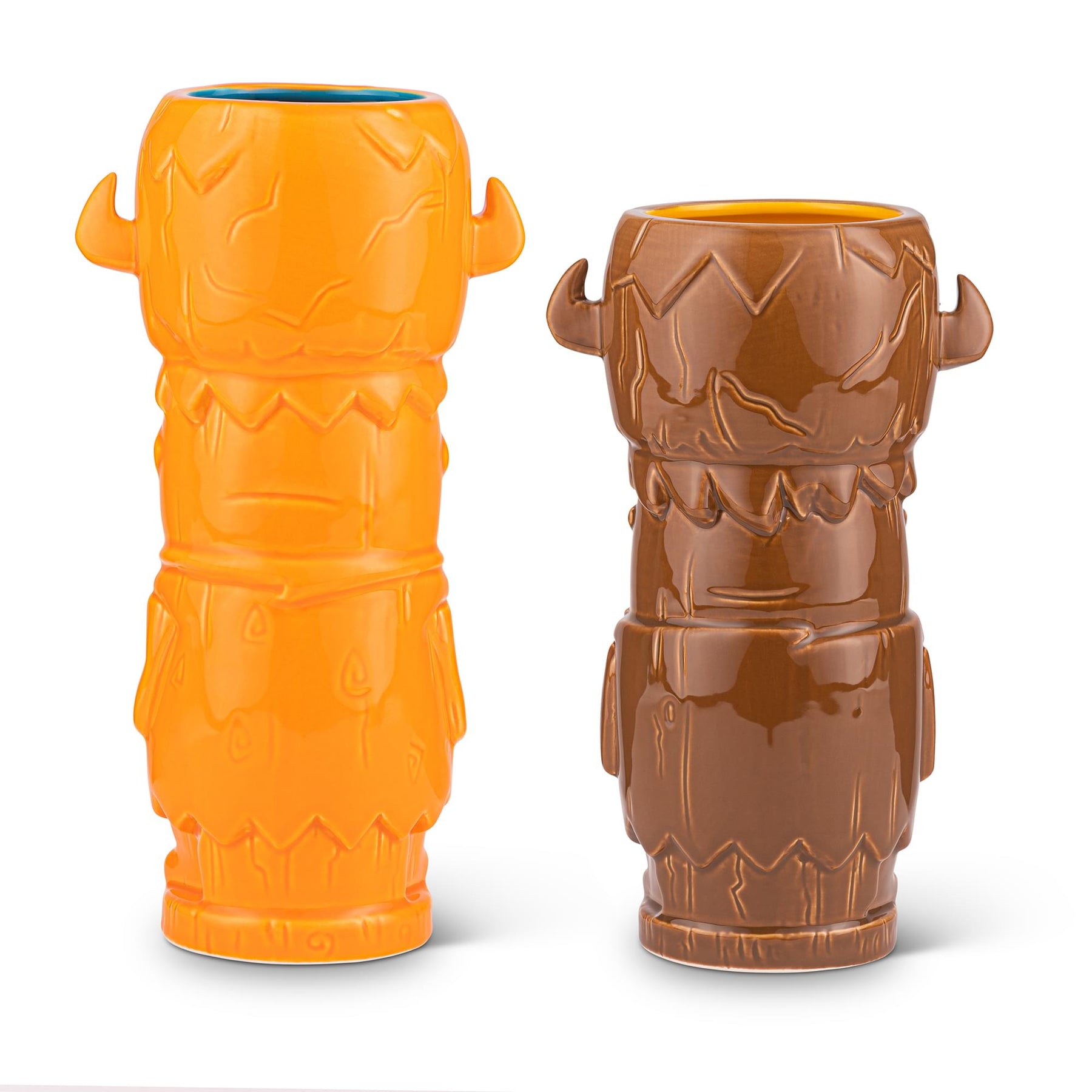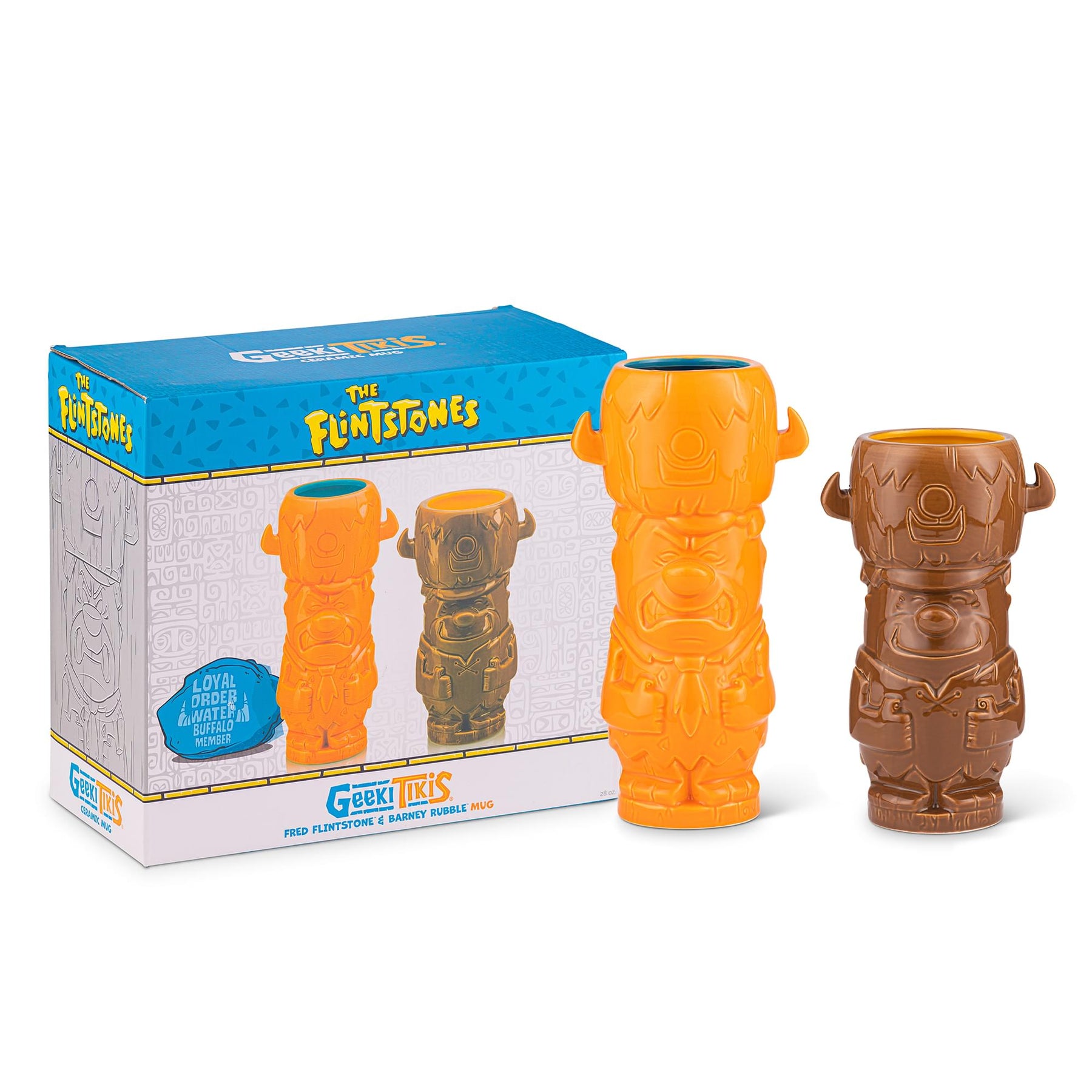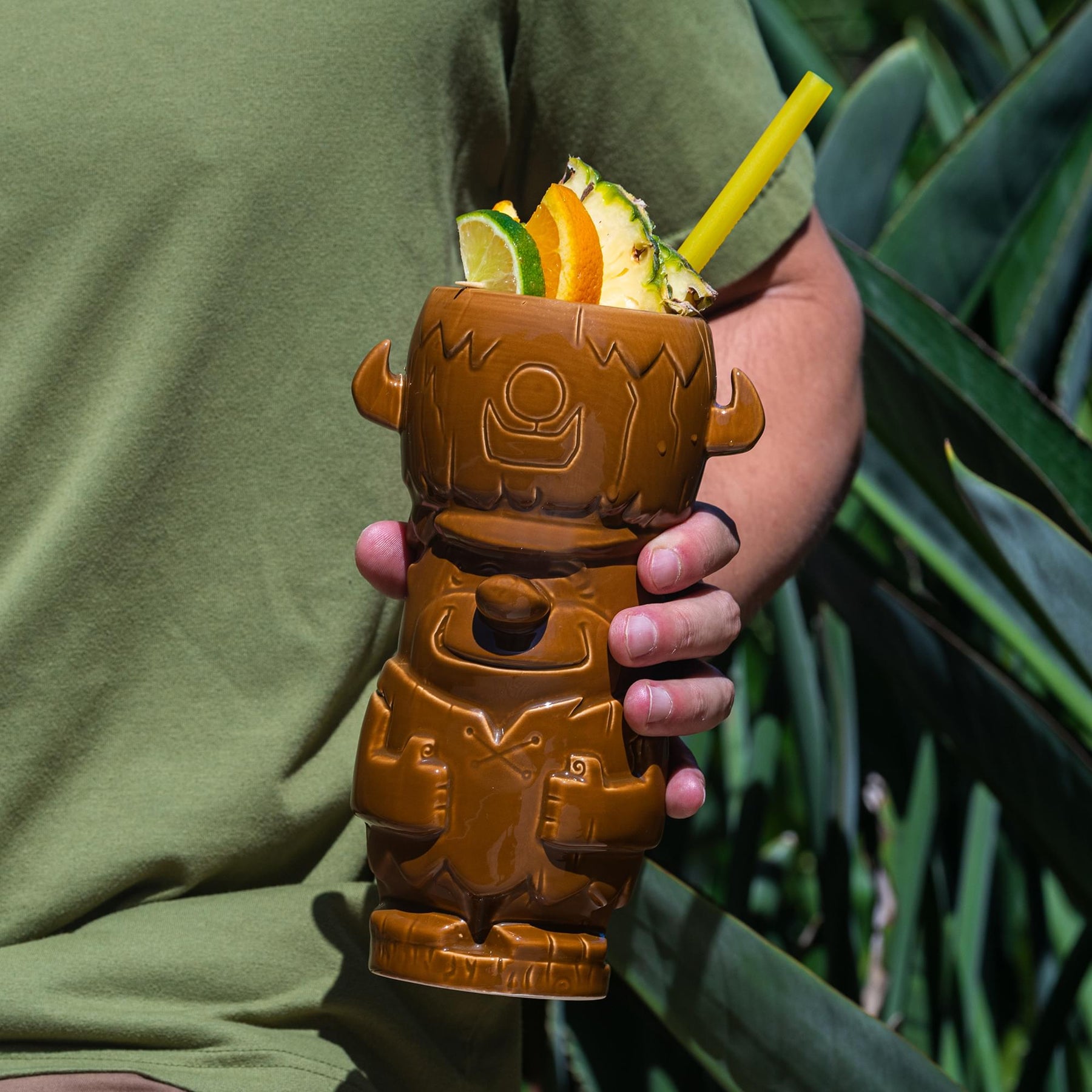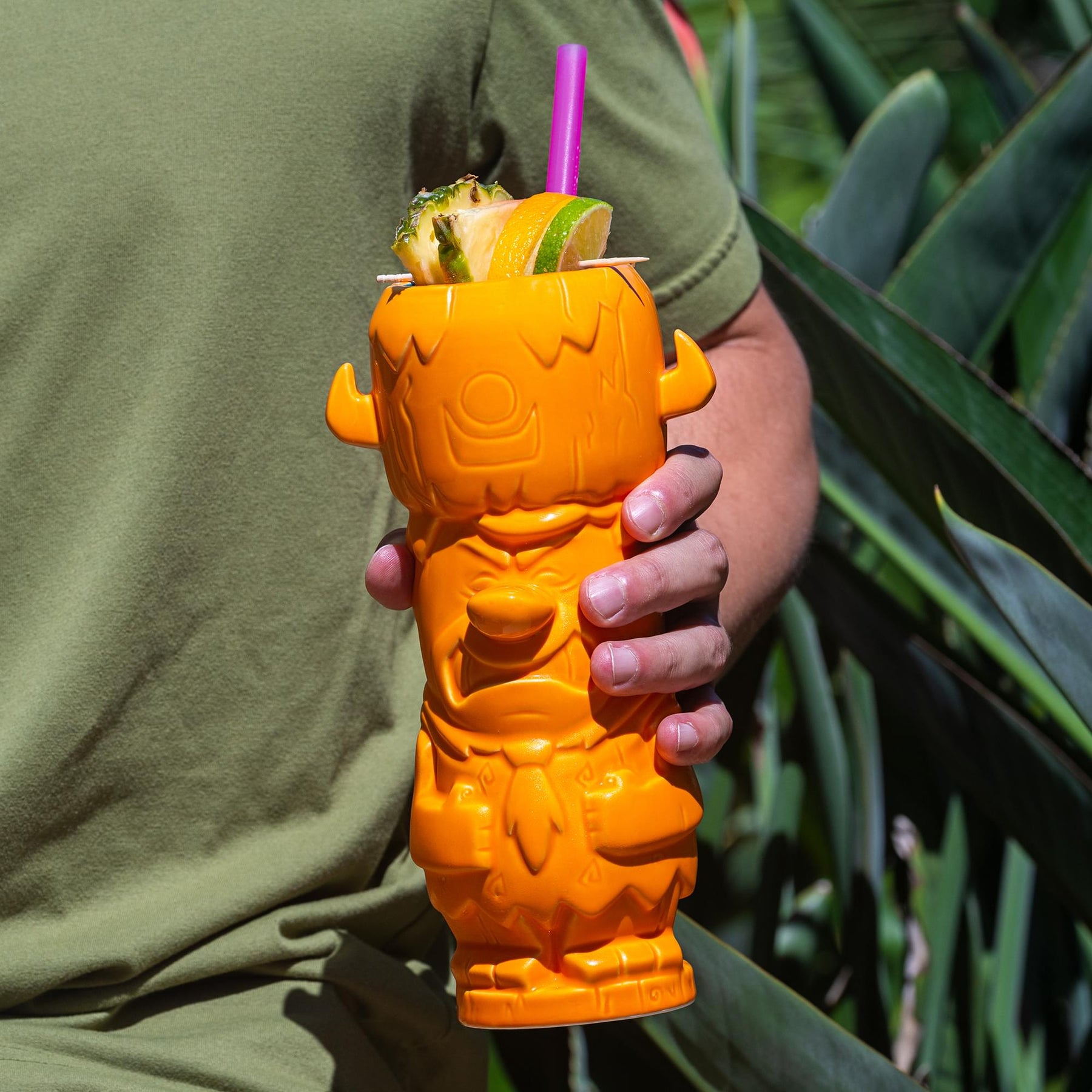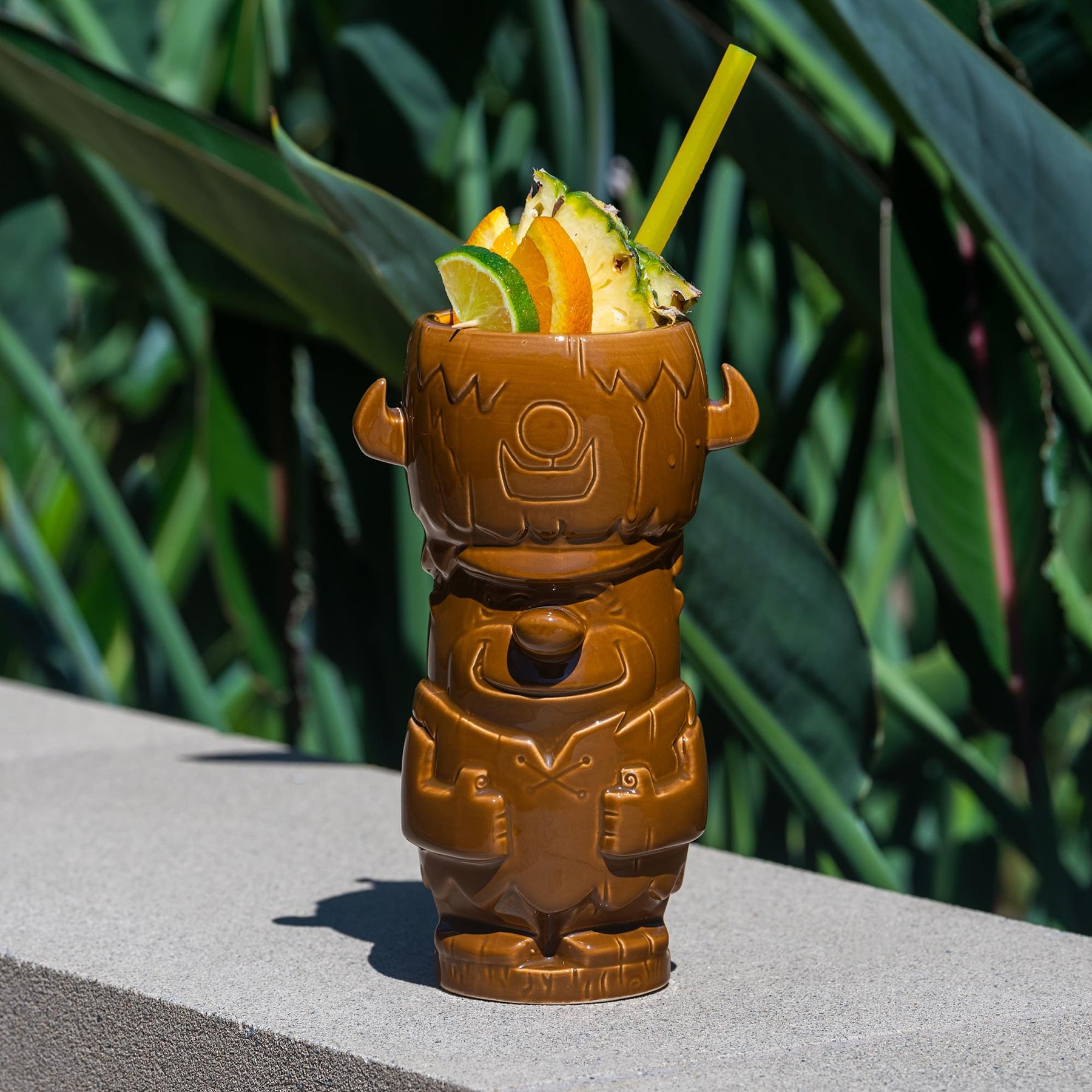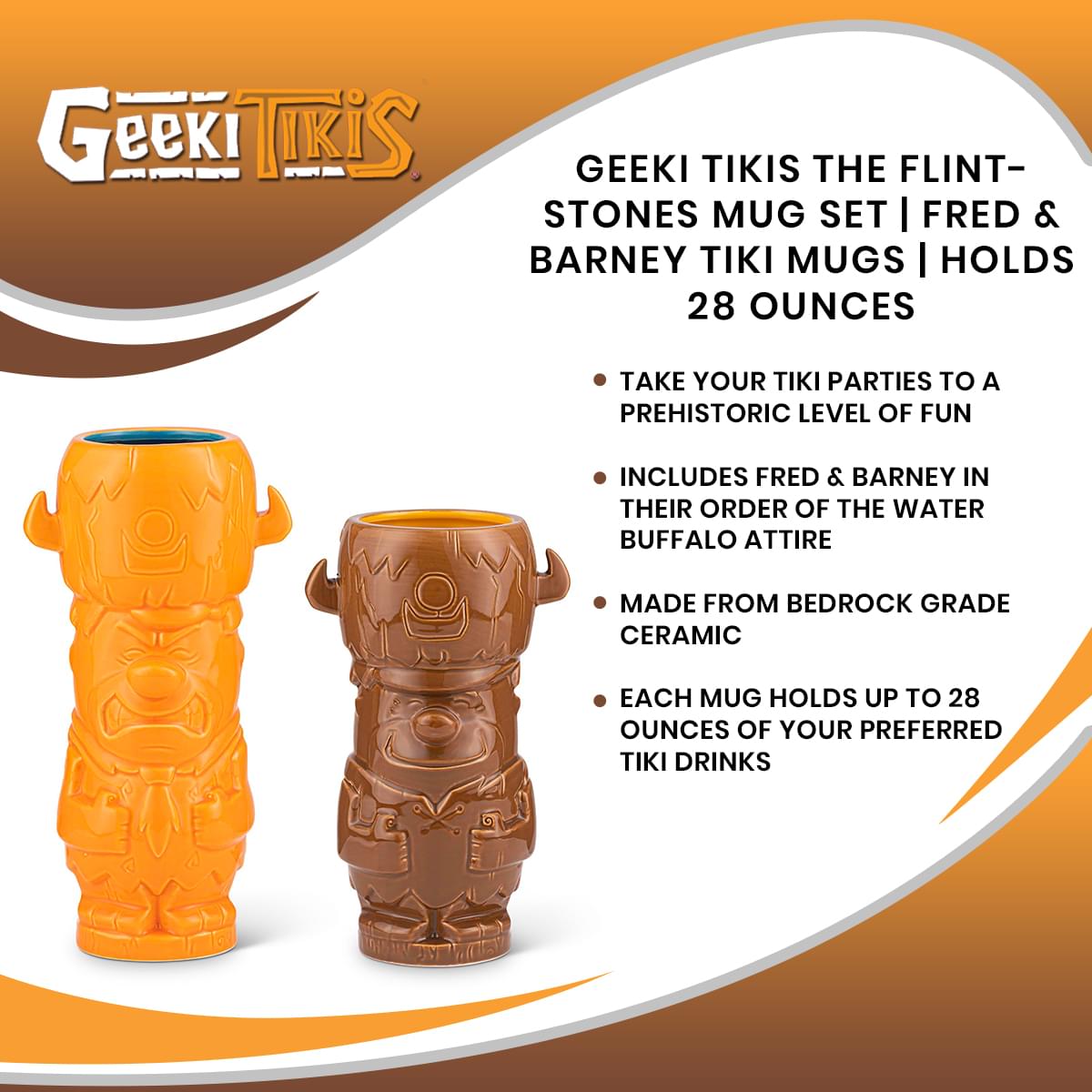 Geeki Tikis The Flintstones Mug Set | Fred & Barney Tiki Mugs | Holds 28 Ounces
DRINK UP WITH BEDROCK'S FINEST: A timeless cartoon with mountains of laughs, The Flintstones are the epitome of middle-class living in prehistoric times. This set of Geeki Tikis collectible tiki glasses feature Fred Flintstone and Barney Rubble wearing their Order of the Water Buffalo hats!
SHARE A PREHISTORIC DRINK WITH FRED & BARNEY: Tiki cups are a popular commodity among those who enjoy a fun and refreshing drink. With Fred Flintstone and Barney Rubble added to your Geeki Tikis tiki glasses collection, your tiki cup collection will be the best in all of Bedrock.
DURABLE TIKI MUGS BUILT LIKE A ROCK This collectible tiki mug set is crafted from durable ceramic and is built to last. At 28 ounces each, this Flintstones set of Geeki Tikis mugs will have you screaming Yabba Dabba Doo with each sip from your tiki glass!
PERFECT TIKI MUG SET FOR DRINKING BUDDIES: Through thick and thin, Fred and Barney always stick together. This set of Geeki Tikis Flintstones tiki mugs is a perfect gift for your favorite drinking pal. Throw back a Stone Age tiki drink with this tiki mug set and your best friend!
OFFICIAL GEEKI TIKIS CHARM: Each Geeki Tikis mug is designed to bring your favorite hobbies together; mixed drinks and The Flintstones! This Fred and Barney tiki mug set is officially licensed and perfect for any tiki mug collection!
COLLECTIBLE TREASURES FROM THE STONE AGE
The Flintstones have made their way over to Geeki Tikis and have become the latest addition to a line of tiki mugs designed for superfans! Featured in their Loyal Order of Water Buffaloes attire, Fred Flintstone and Barney Rubble are ready to hit the after-party at your place! Designed with that iconic Geeki Tikis flair, this set of collectible Geeki Tikis tiki mugs are a must-have for any fan of the Flintstones or collector of amazing tiki glasses! This collection of tiki mugs is made from durable quality ceramic and boasts a large 28-ounce capacity for each mug; Yabba Dabba Doo!
OFFICIAL GEEKI TIKIS COLLECTIBLE MUGS
Combining the popular fashion of tiki mugs with amazing pop culture icons, Geeki Tikis has created a product line for geeks, nerds, and superfans to enjoy their favorite drinks with their favorite characters! Made from a durable quality ceramic, each mug is designed to deliver stunning details while also being durable enough to quench your thirst round after round! Enjoy the magic of Geeki Tikis mugs and collect the complete set of your favorite series!