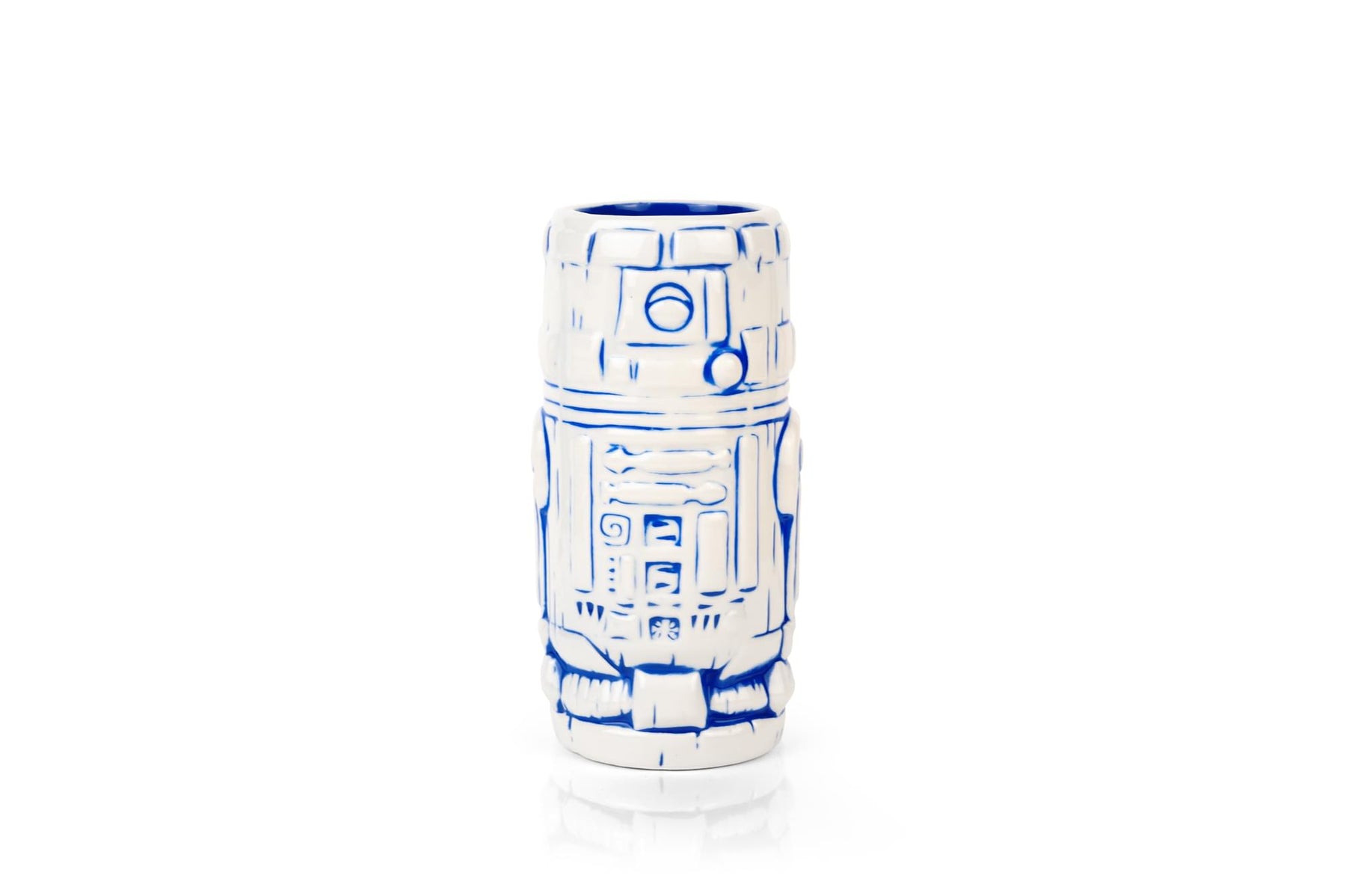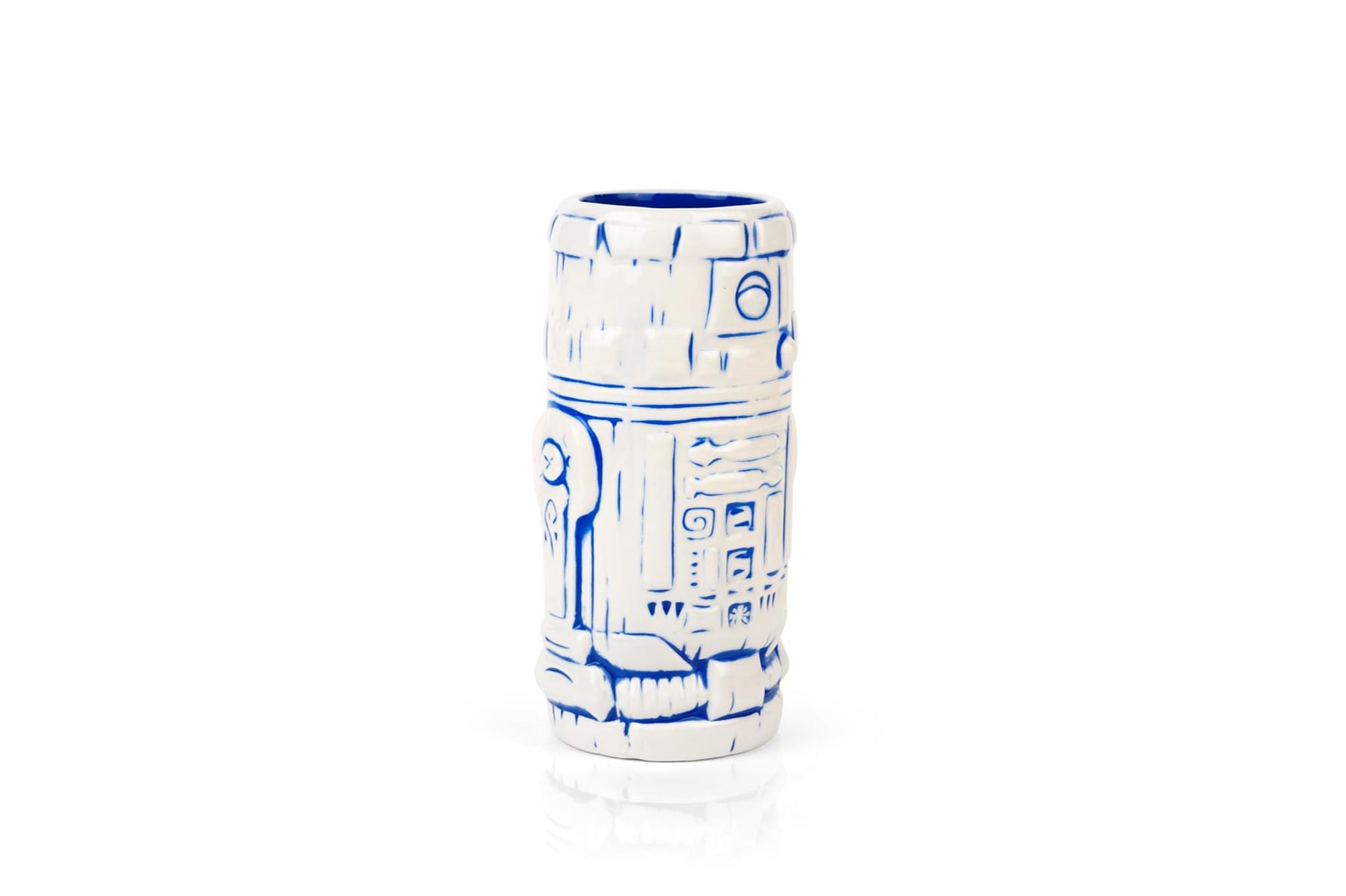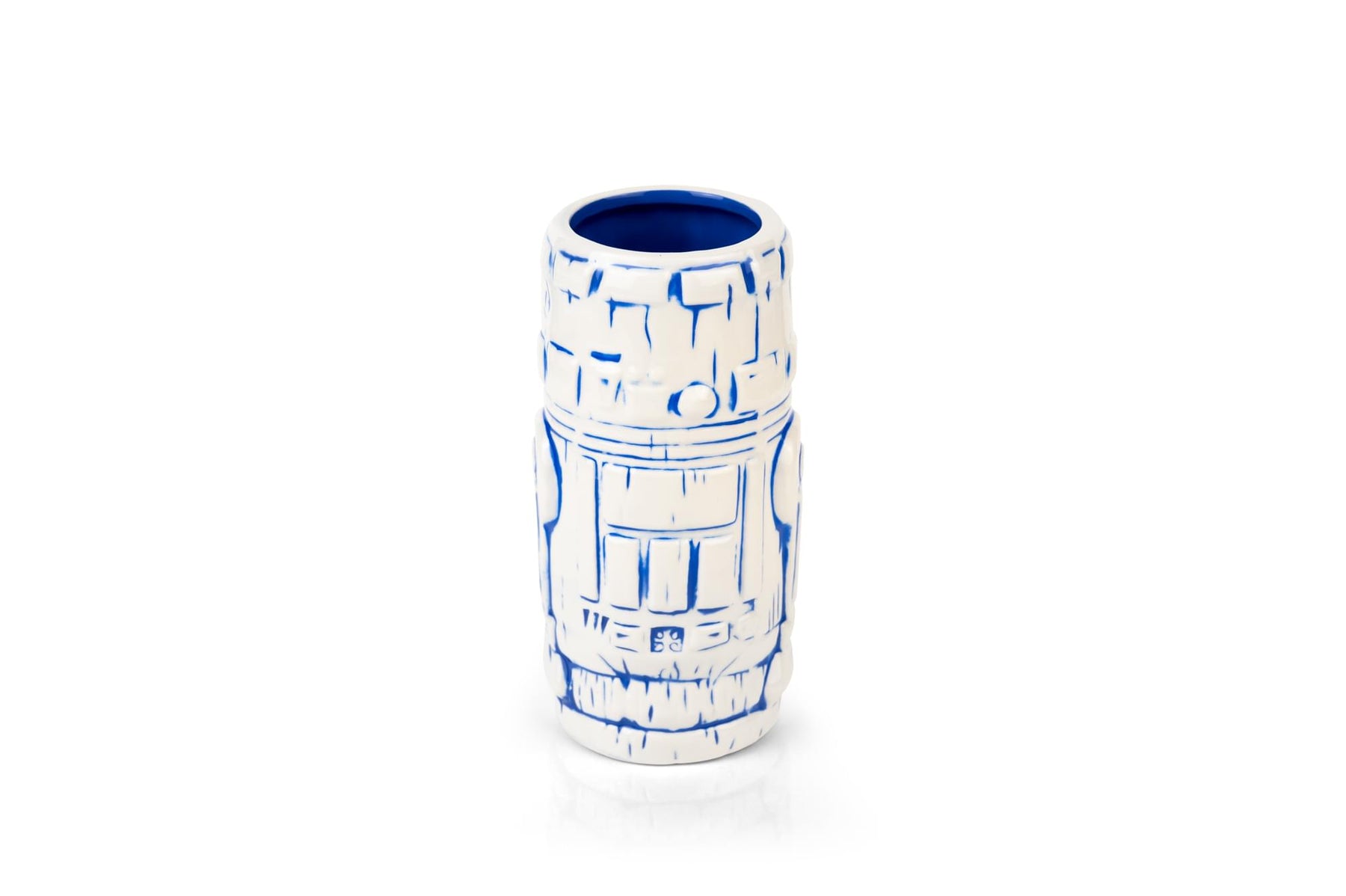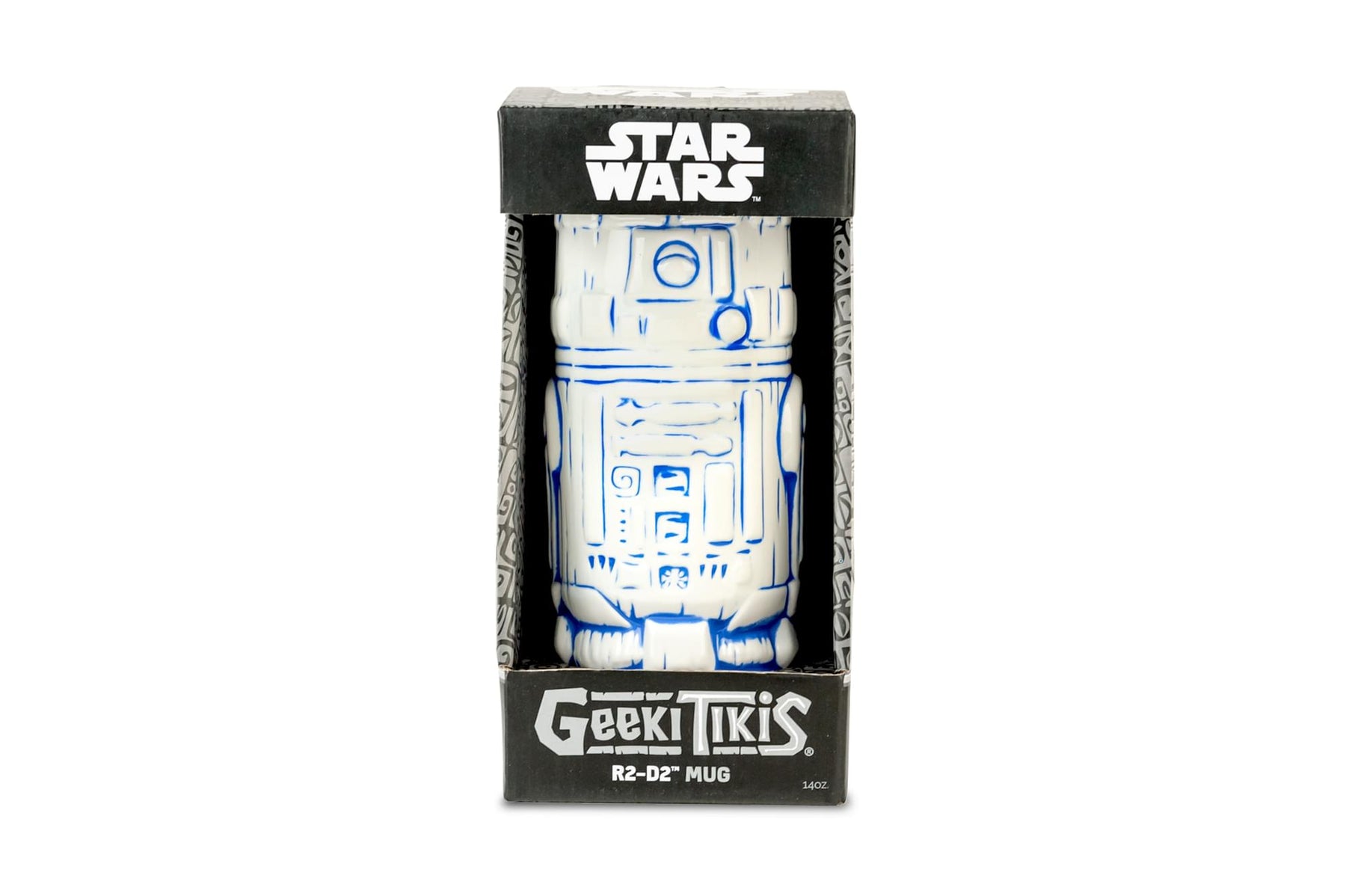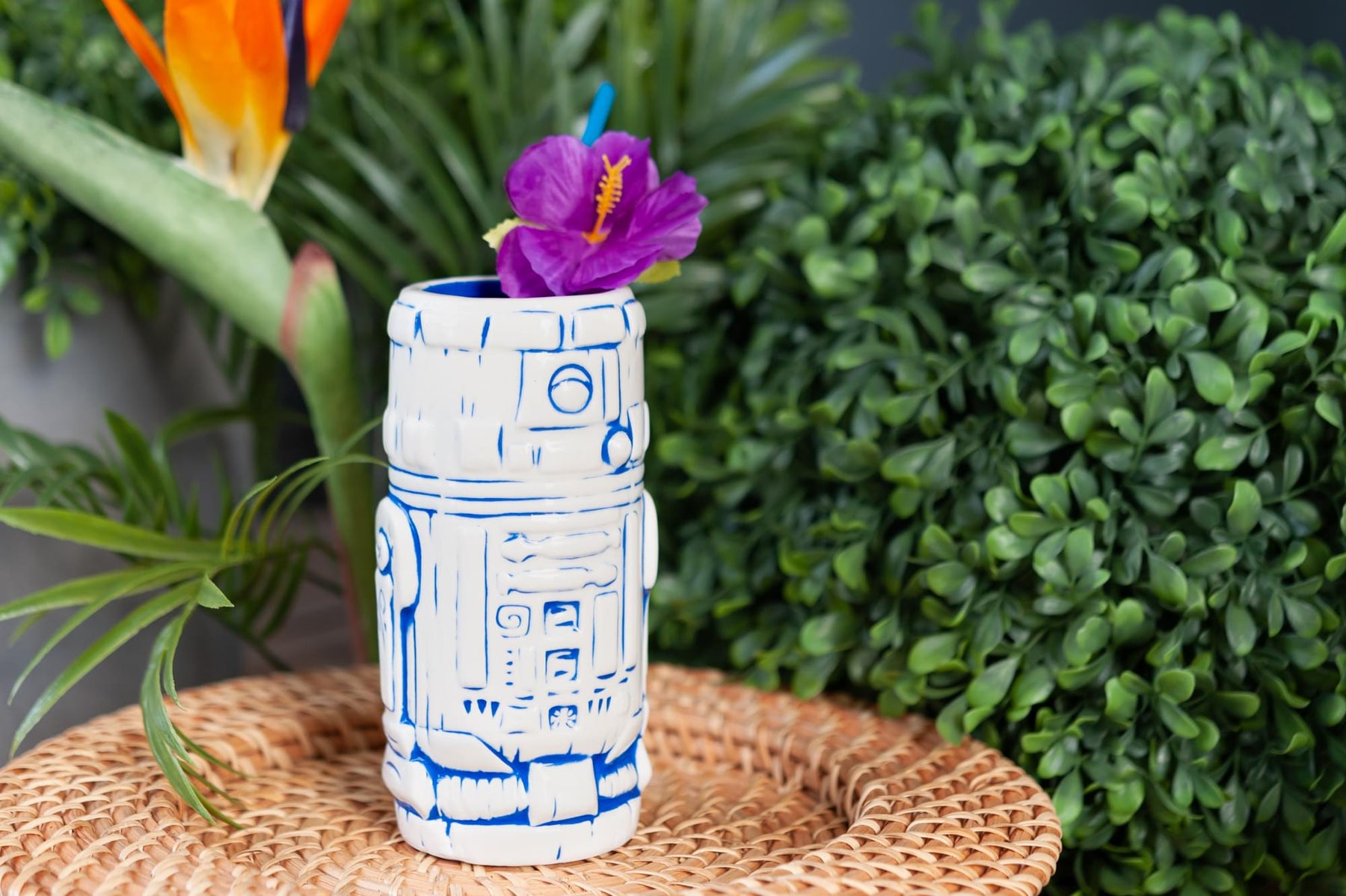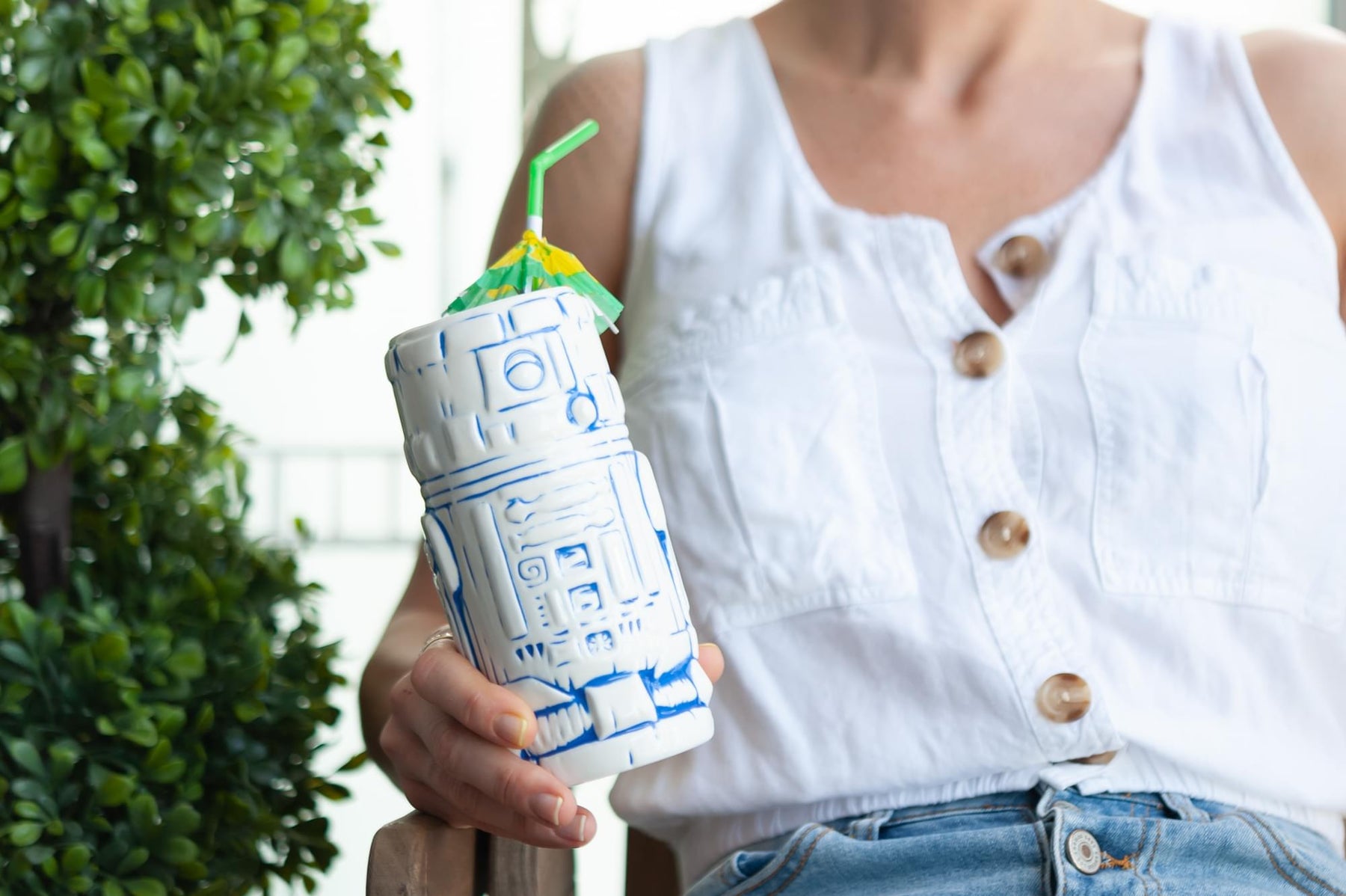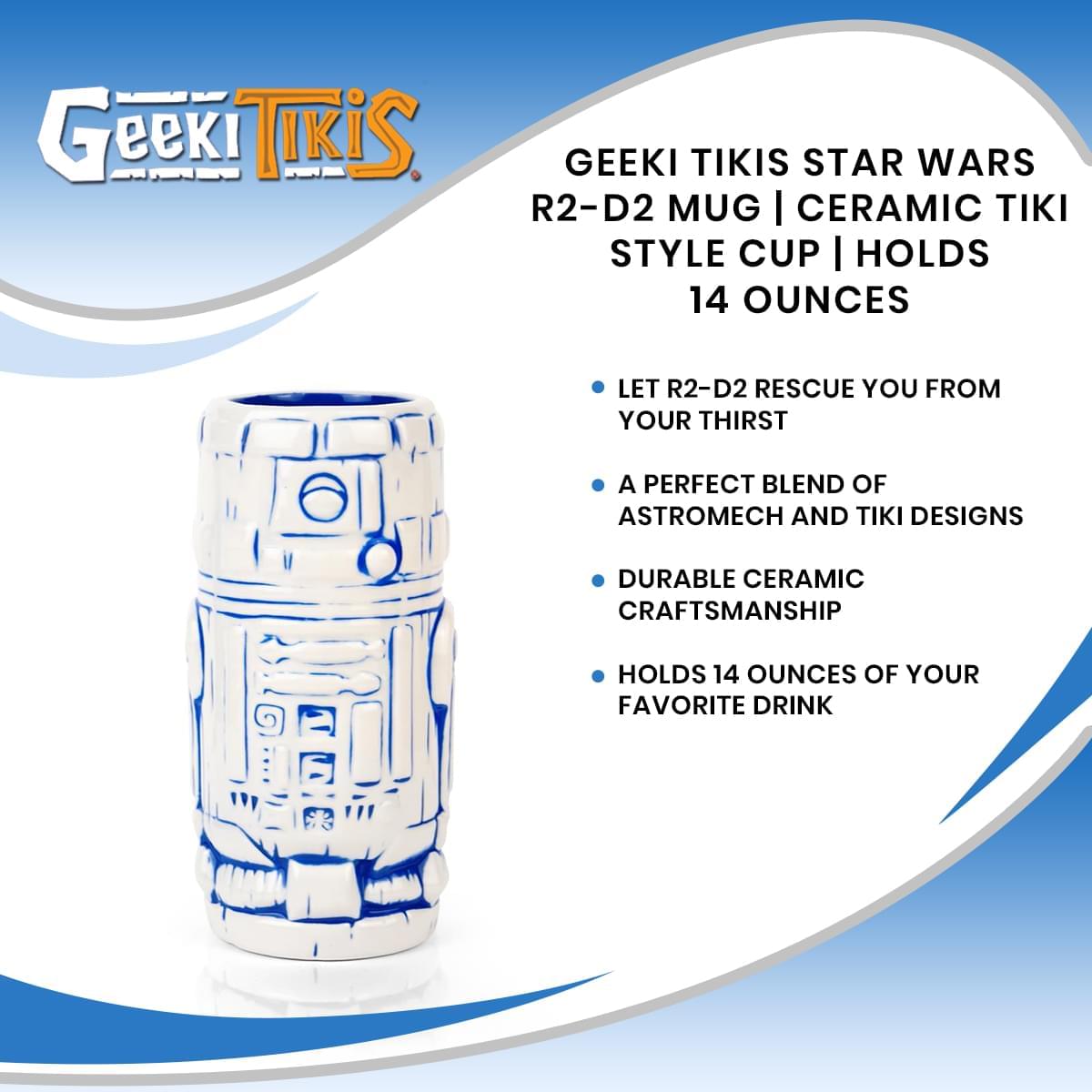 Geeki Tikis Star Wars R2-D2 Mug | Ceramic Tiki Style Cup | Holds 14 Ounces
HIT THE GALACTIC BARS WITH R2-D2: A universal astromech who is handy in any situation, R2-D2 is a trusty and faithful sidekick to have! Now you can enjoy a drink with this fashionable R2-D2 mug by your side.
ASTROMECH TURNED TIKI ICON: Tiki cups are a popular commodity among those who enjoy a fun and refreshing drink. With R2-D2 in your Geeki Tikis collection, you're sure to have a stylish collection of tiki cups!
CRAFTED FROM THE REBELS BEST RESOURCES: This collectible tiki mug is made from a durable ceramic material and built to last. With a 14-ounce capacity, this durable Geeki Tikis mug is ideal for a fun night out on the galaxy.
HERO OF THE REBELLION: With a whole line of Geeki Tikis Star Wars characters, R2-D2 is just one way to quench your thirst in a fun galactic style. Collect your other favorite Star Wars characters for a complete set of Geeki Tikis cups!
OFFICIAL GEEKI TIKIS CHARM: Each Geeki Tikis mug is designed to bring your favorite hobbies together; mixed drinks and Star Wars! This R2-D2 mug is officially licensed and perfect for any tiki mug collection!
AN ASTROMECH OF ALL TRADES

Whenever a difficult situation is presented in Star Wars, R2-D2 almost always has just the right tool for the job! From opening blast doors to piloting advanced spacecraft like the X-Wing, R2-D2 is the universal friend anyone could use! Now R2-D2 has you covered as he serves up your preferred drink of choice in this tiki-style Geeki Tikis mug! At 14 ounces, this mug is the perfect size to enjoy your favorite drink in any casual Star Wars-themed setting!
OFFICIAL GEEKI TIKIS COLLECTIBLE MUGS
Combining the popular fashion of tiki mugs with amazing pop culture icons, Geeki Tikis has created a product line for geeks, nerds, and superfans to enjoy their favorite drinks with their favorite characters! Made from a durable quality ceramic, each mug is designed to deliver stunning details while also being durable enough to quench your thirst round after round! Enjoy the magic of Geeki Tikis mugs and collect the complete set of your favorite series!