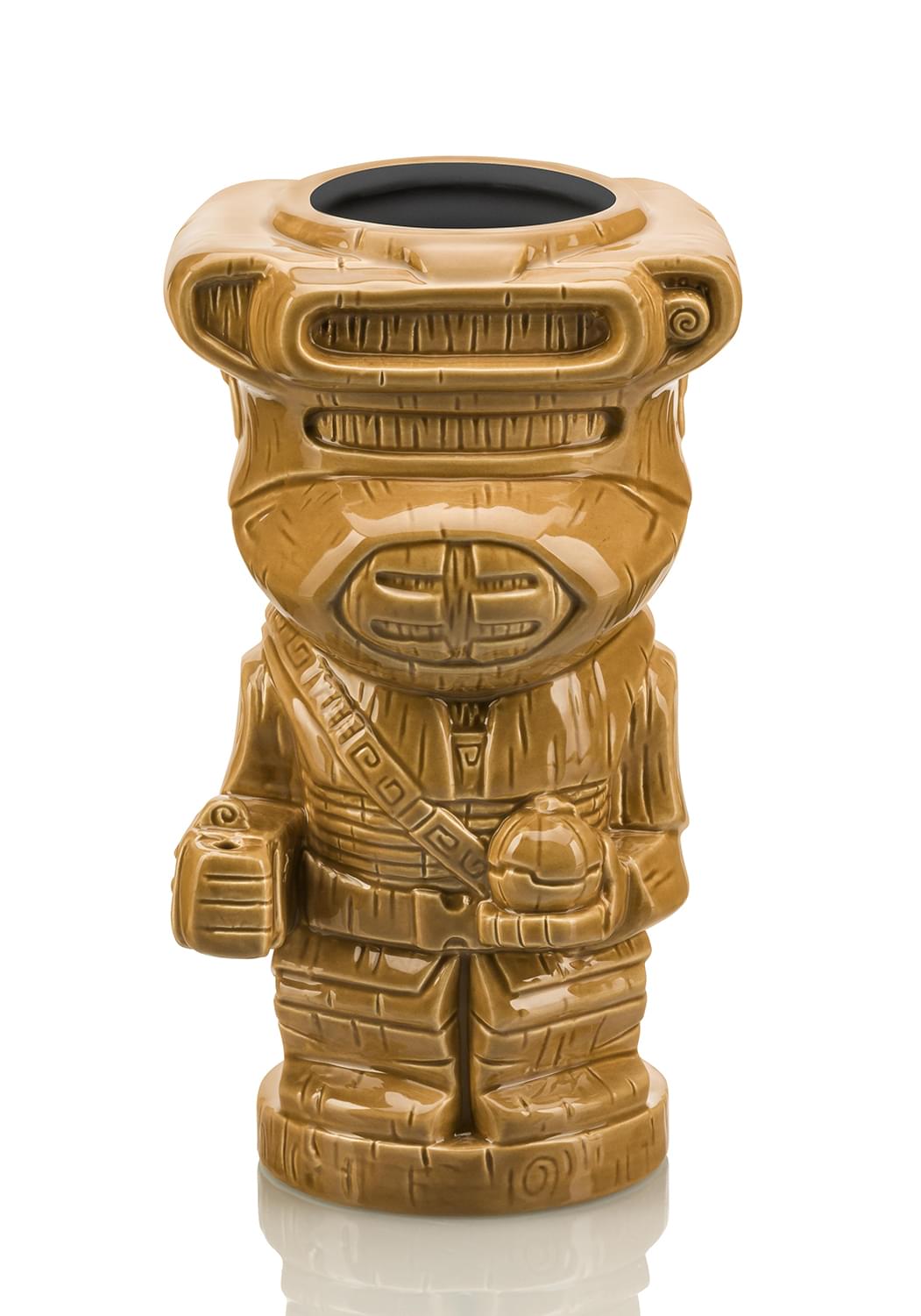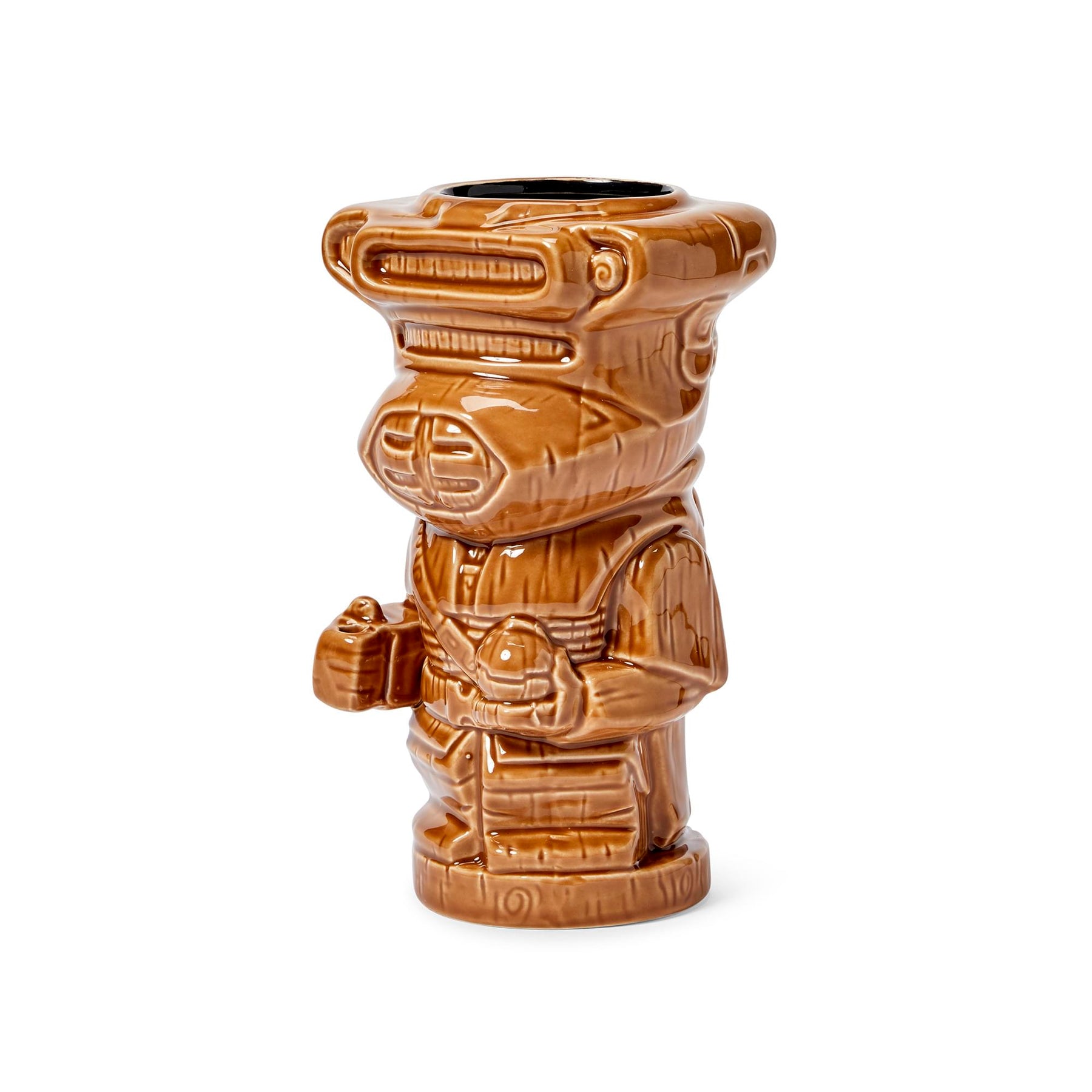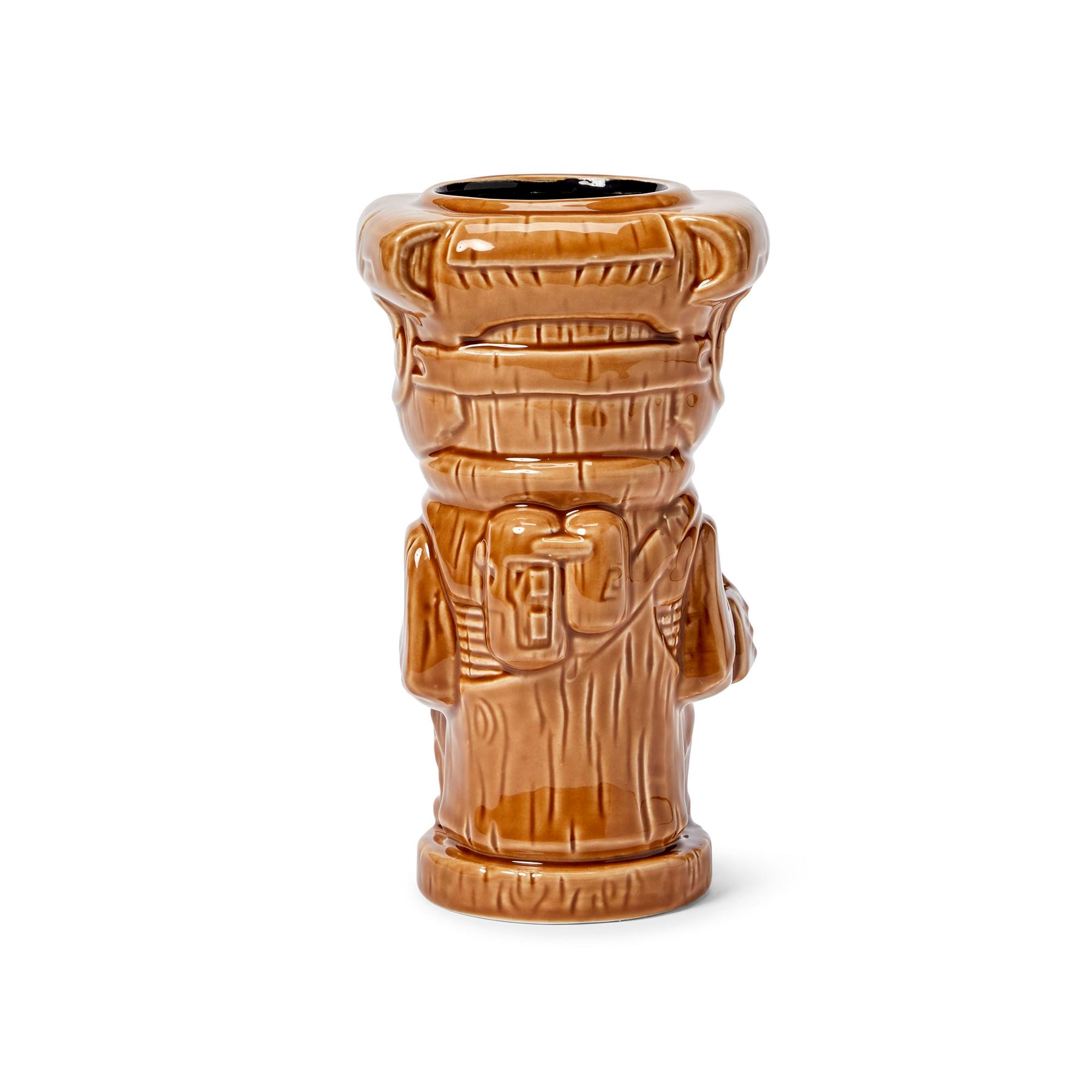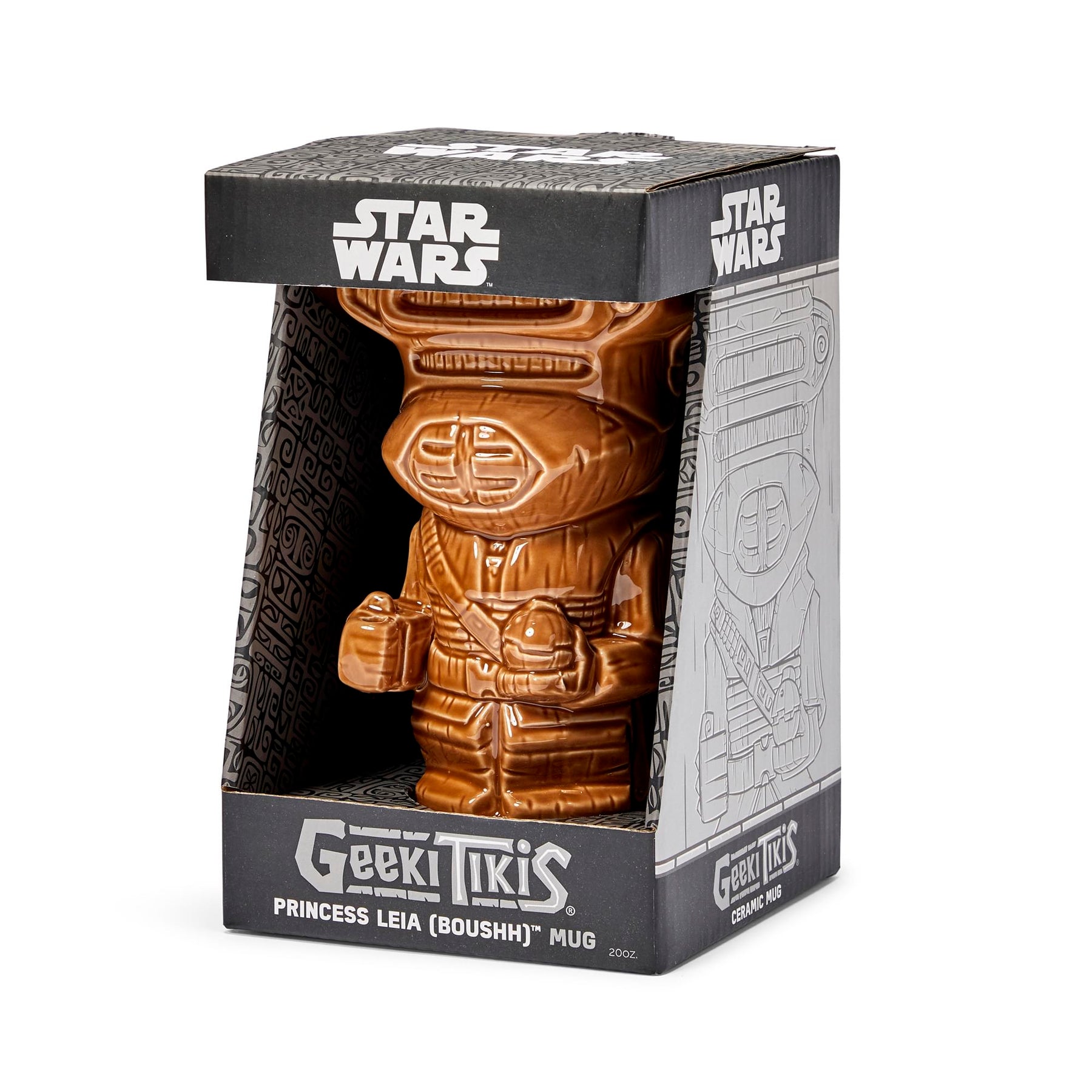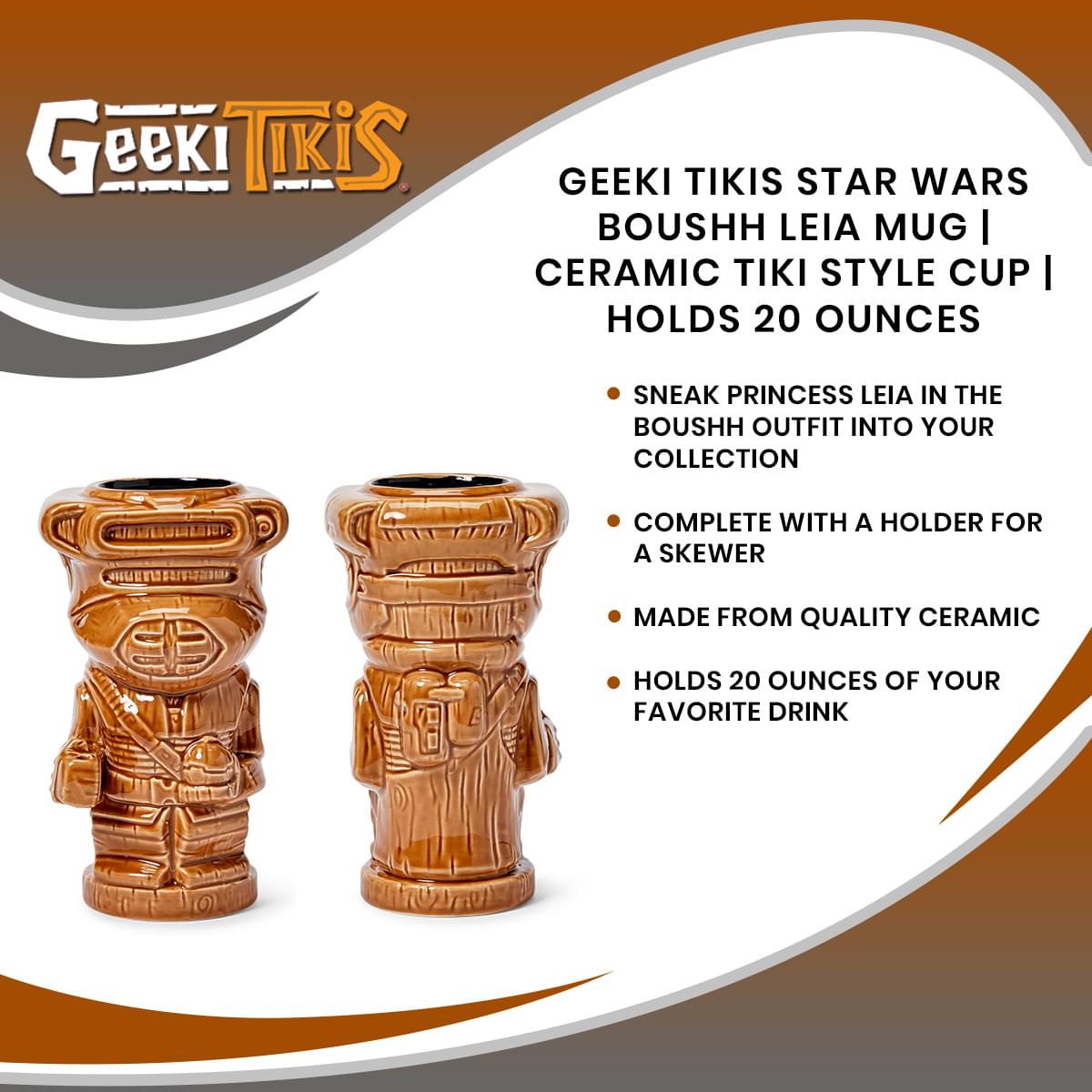 Geeki Tikis Star Wars Boushh Leia Mug | Ceramic Tiki Style Cup | Holds 20 Ounces
A BEAUTY OF A BOUNTY: Underneath the cold layer of ceramic, Princess Leia hides cleverly disguised as the bounty hunter, Boushh, in this Geeki Tikis mug! Enjoy this mug at the bar deep within Jabba's palace!
A TIKI MUG ON A MISSION: Tiki cups are a popular commodity among those who enjoy a fun and refreshing drink and Han Solo is a popular commodity amongst bounty hunters! Stash this stylish Star Wars cup into your collection and reminisce on an iconic Star Wars moment!
RATED FOR ALL BOUNTY HUNTER MISSIONS: This collectible tiki mug is crafted from durable ceramic and is built to last. At 20 ounces, Princess Leia-Boushh is designed to keep you hydrated through any covert mission!
WHERE TIKIS COLLIDE WITH THE GALAXY FAR, FAR AWAY: With a whole line of Geeki Tikis Star Wars characters, Boushh is just one way to quench your thirst in a fun galactic style. Collect your other favorite Star Wars characters for a complete set of Geeki Tikis drinking cups!
OFFICIAL GEEKI TIKIS CHARM: Each Geeki Tikis mug is designed to bring your favorite hobbies together; mixed drinks and Star Wars! This Boushh mug is officially licensed and perfect for any tiki mug collection!
A BOUNTY YOU DON'T WANT TO PASS ON
Boushh is an elite bounty hunter from Uba IV. Meeting his demise to the Black Sun crime syndicate, this allowed Princess Leia to claim his outfit and equipment thereby allowing her to infiltrate Jabba the Hutt's palace. This iconic Star Wars moment is now characterized and can be found in the form of this ceramic crafted Geeki Tikis drinking mug! At 20 ounces, this mug is perfect for quenching your thirst at the local tiki bar!
OFFICIAL GEEKI TIKIS COLLECTIBLE MUGS
Combining the popular fashion of tiki mugs with amazing pop culture icons, Geeki Tikis has created a product line for geeks, nerds, and superfans to enjoy their favorite drinks with their favorite characters! Made from a durable quality ceramic, each mug is designed to deliver stunning details while also being durable enough to quench your thirst round after round! Enjoy the magic of Geeki Tikis mugs and collect the complete set of your favorite series!
Read All About It on Our Blog
Trending Geek