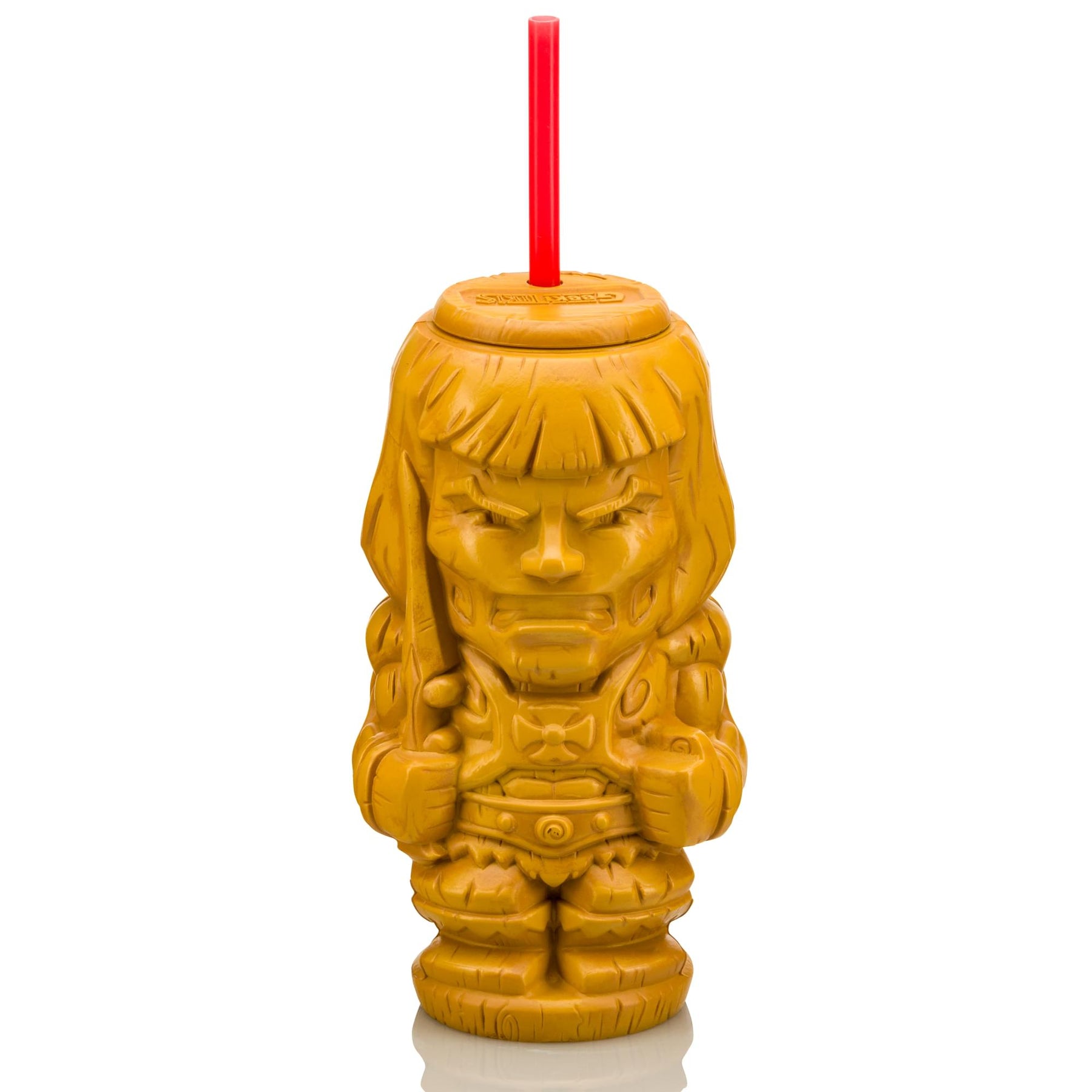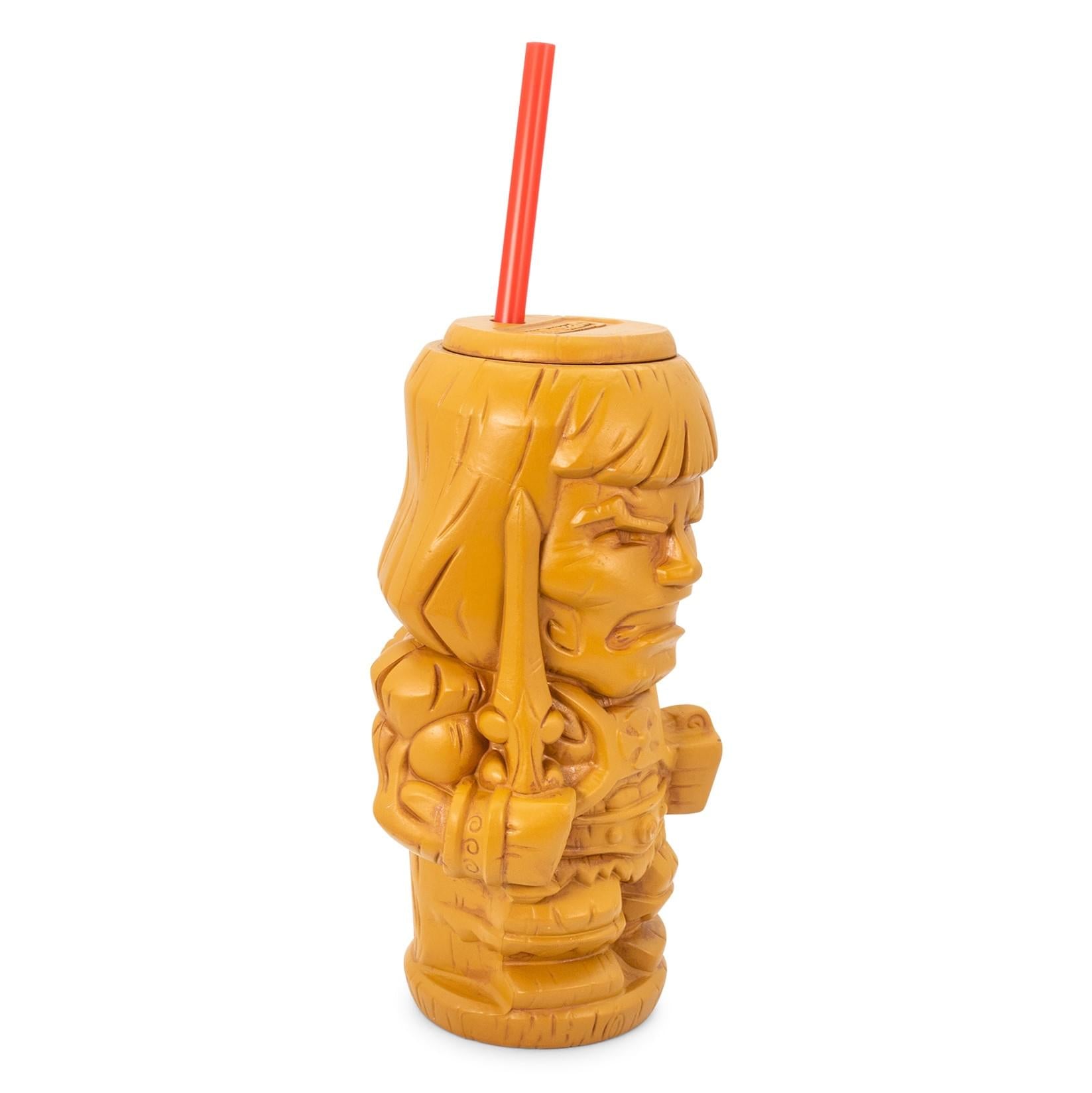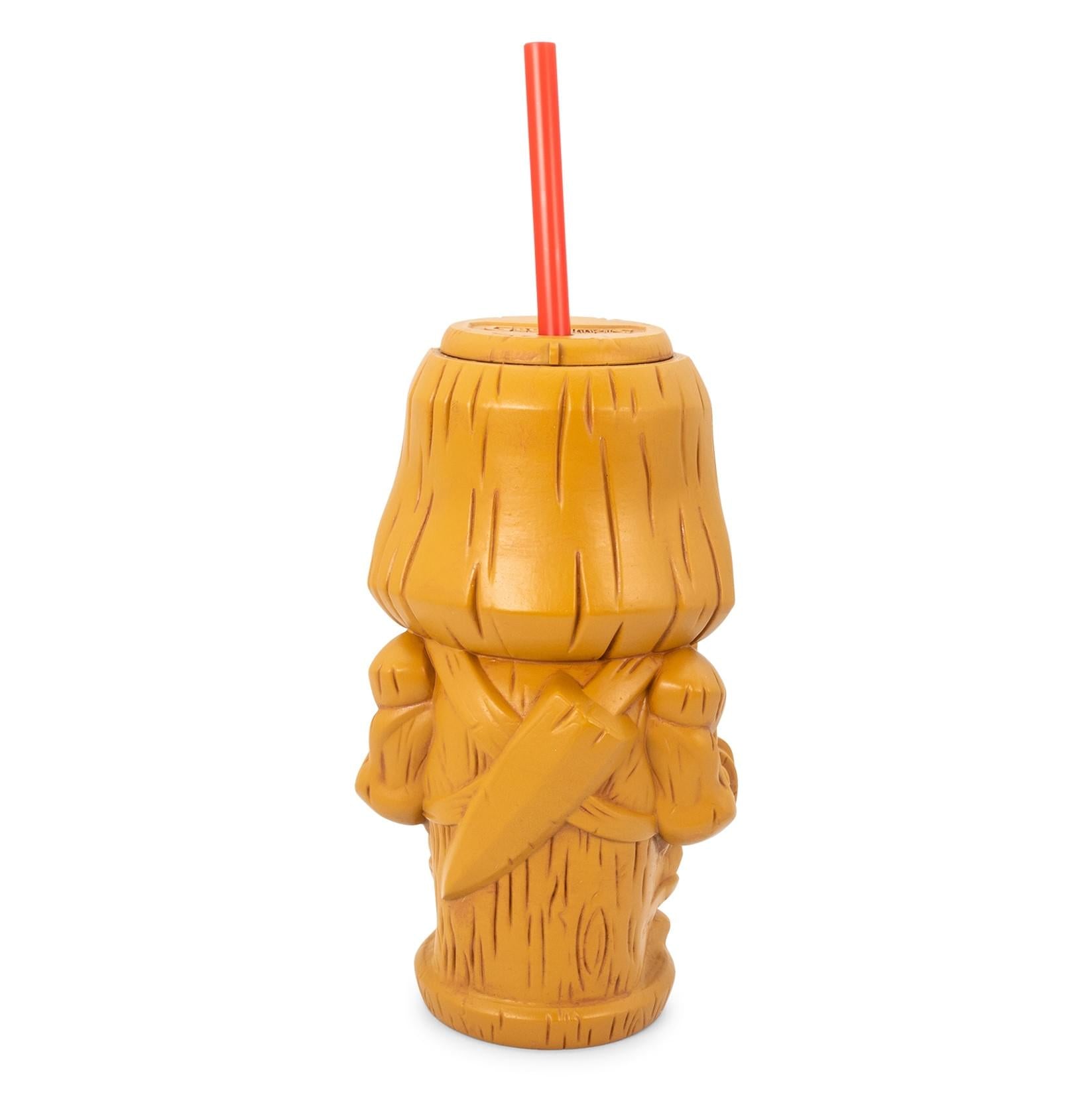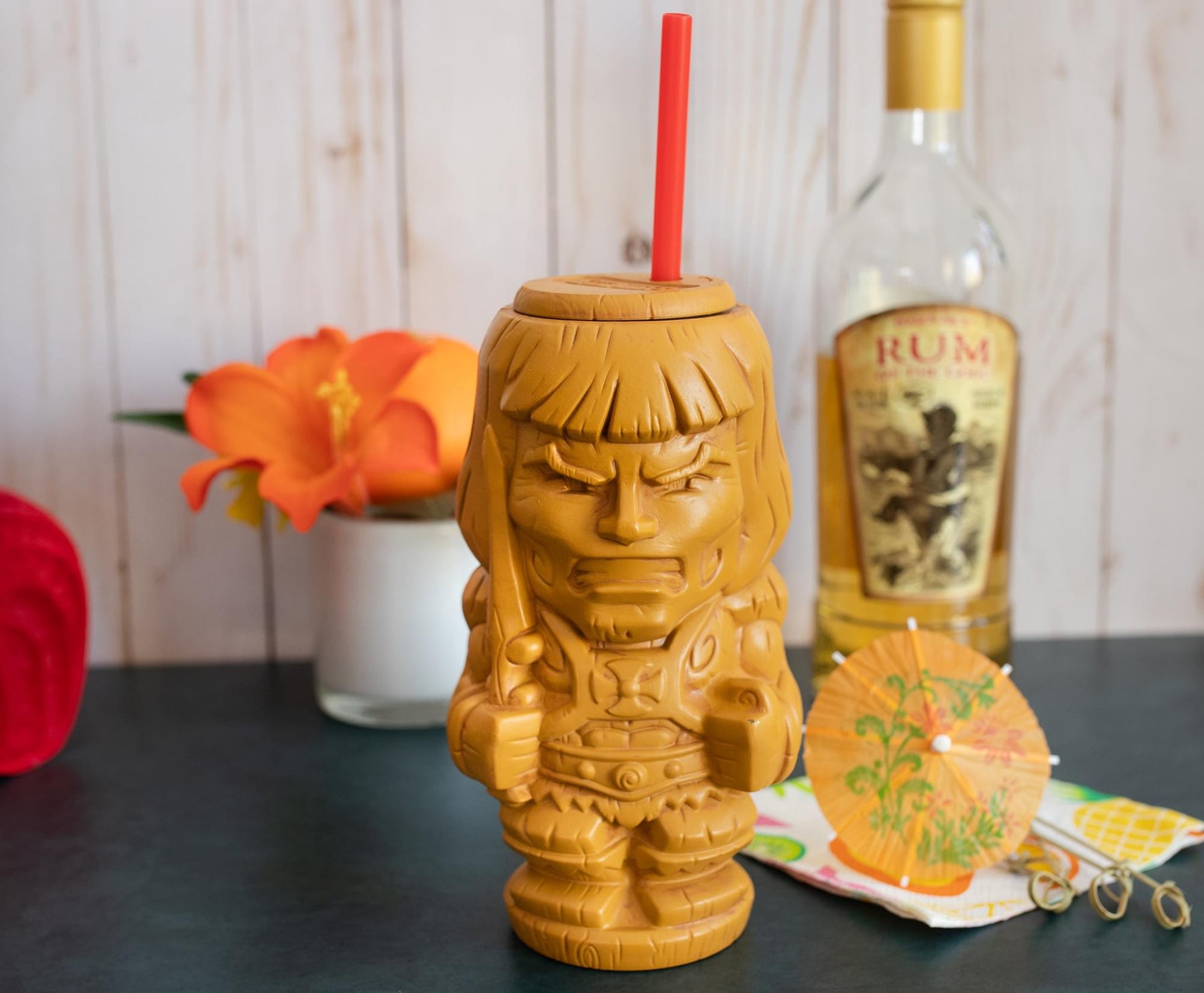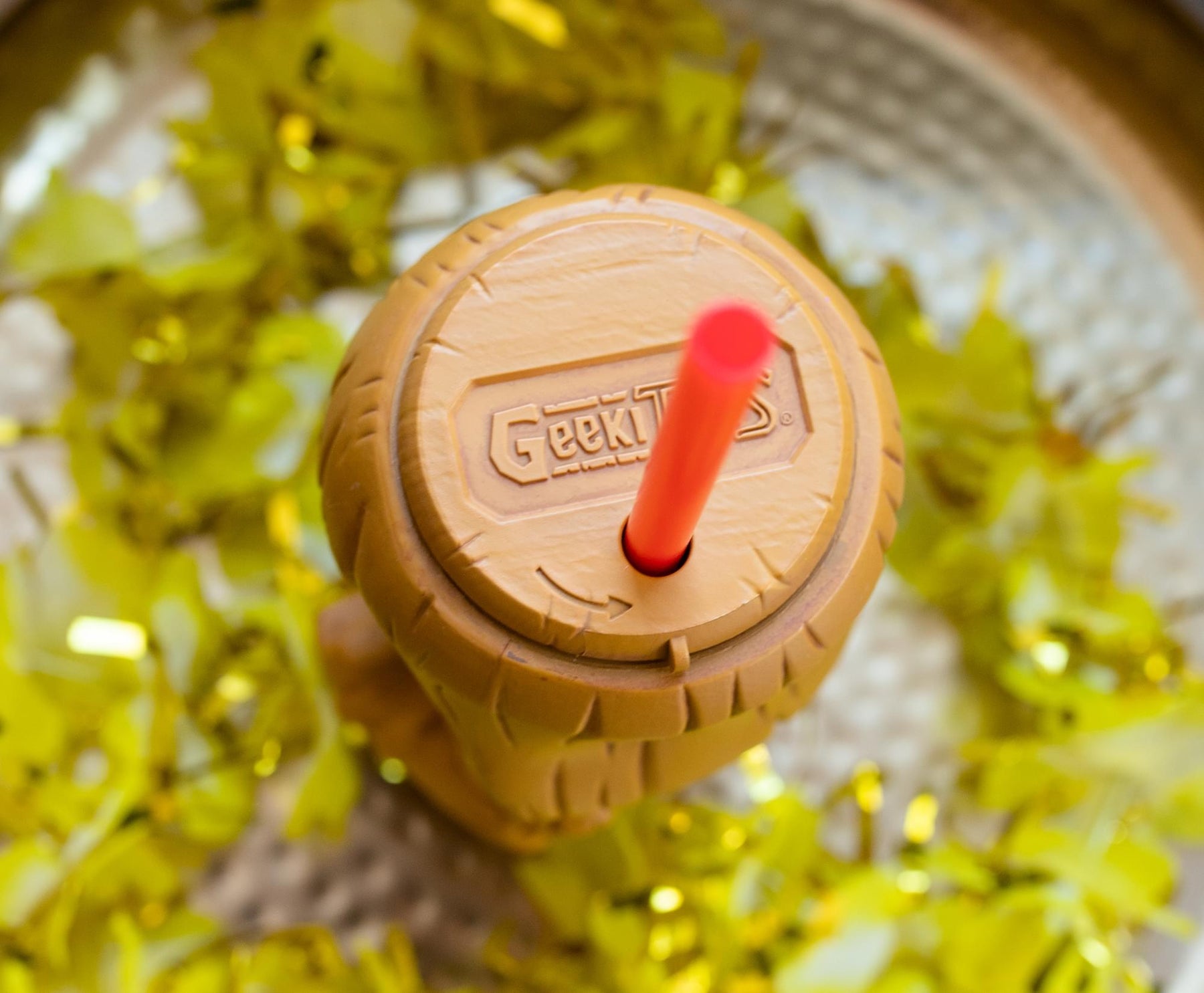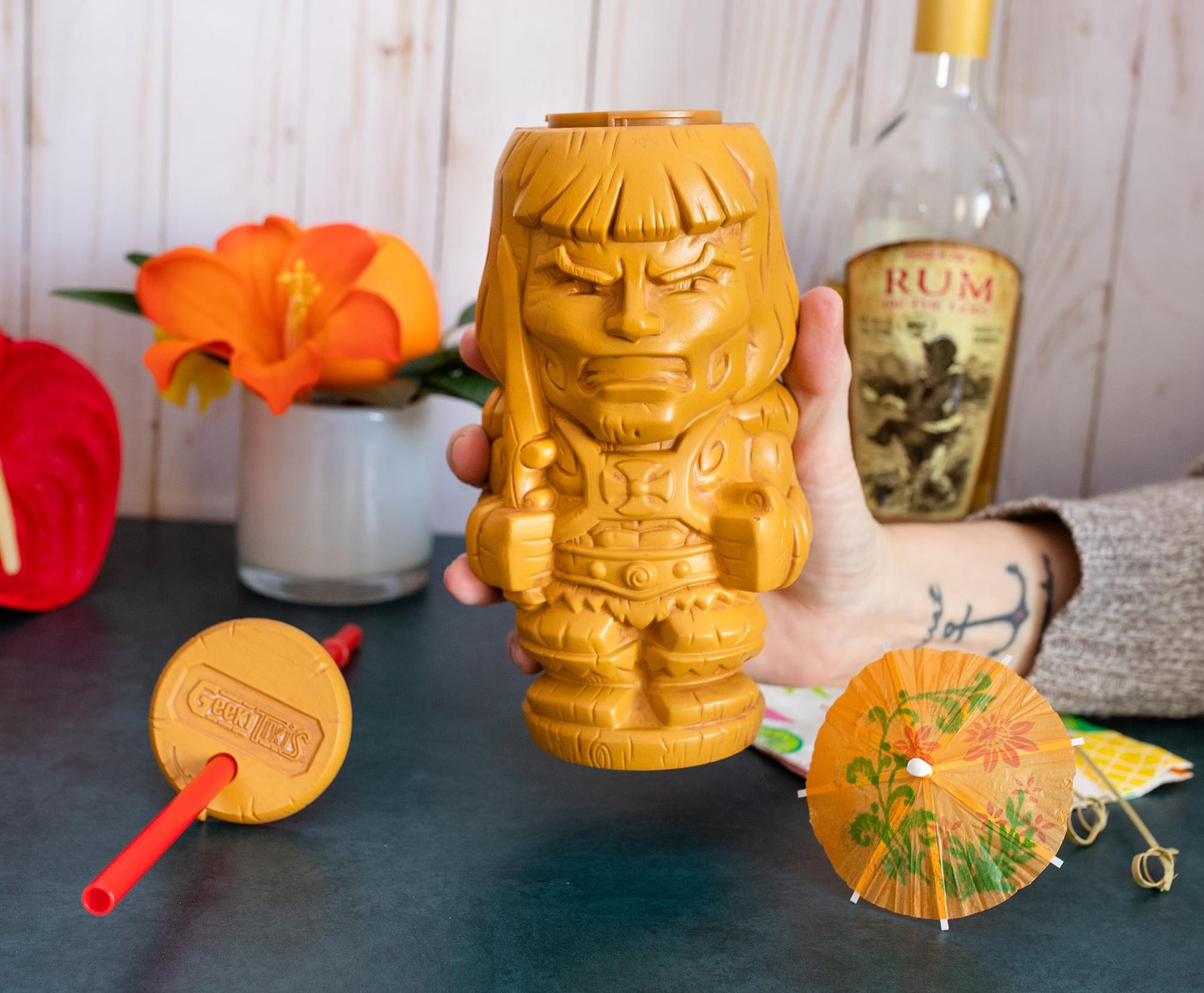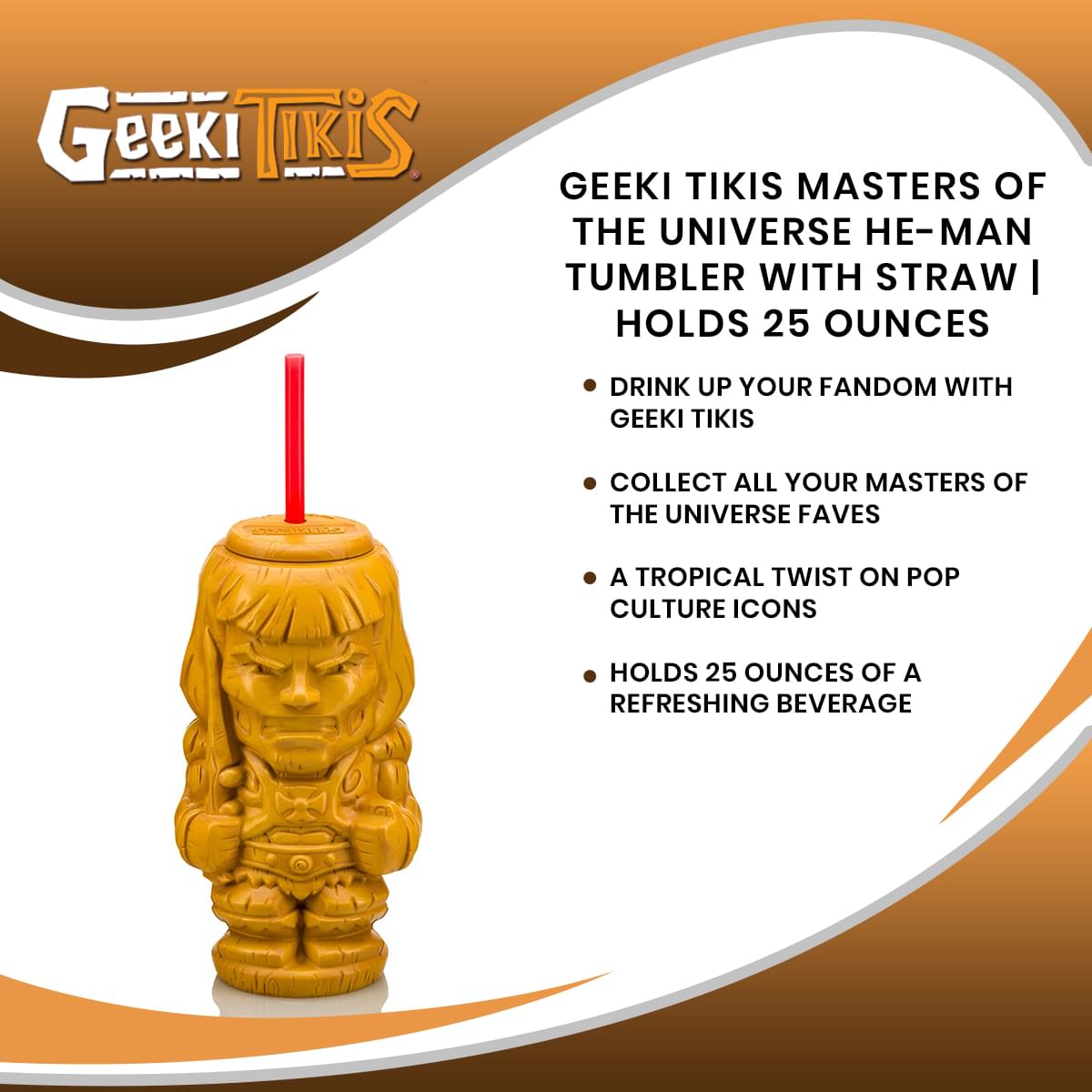 Geeki Tikis Masters of the Universe He-Man Tumbler with Straw | Holds 25 Ounces
MOTU Goes Tiki: Hoist up your Power Sword and transform your barware set with this Geeki Tikis He-Man Tumbler. Inspired by Masters of the Universe, now you can collect the hero in charming tiki form.
By The Power Of Grayskull: Based on the titular character from the animated series, this tumbler depicts He-Man in his classic ensemble. The Masters of the Universe hero is featured in a golden finish.
Never Go Thirsty In Eternia: With this 26-ounce plastic tumbler, you will have everything you need to defeat Skeletor. Protect Castle Grayskull in tropical style while enjoying a cool refreshment.
Quality Worthy Of A Hero: Enjoy any assortment of mixed drinks while protecting the universe and entertaining guests at Castle Grayskull. This BPA-free plastic tumbler comes with a lid and reusable straw.
Made For True Fans: Straight from Eternia comes this officially licensed Geeki Tikis He-Man Tumbler. This collectible barware is perfect for fans of the classic '80s cartoon who enjoy mixed drinks.
BY THE POWER OF GRAYSKULL
YOU have the power! Become "the strongest man in the universe" with this Geeki Tikis He-Man Tumbler. This creative and colorful drinkware combines the memorable Masters of the Universe icon with the unique stylization seen in traditional tiki culture.
HARNESS YOUR POWER WITH MOTU DRINKWARE
Intricately molded after He-Man's appearance in the original animated series with expert sculpting. The hero's classic look is captured in golden detail, including his signature chest plate harness. He-Man is also featured with his iconic Power Sword in hand, where he can be seen wielding the mystical weapon with a fierce expression.
With its BPA-free plastic construction, screw-top lid, and handy reusable straw, this Geeki Tikis tumbler is sure to be a hit at your next outing to Castle Grayskull. Transform your collection with this officially licensed Geeki Tikis He-Man Tumbler inspired by Masters of the Universe.
OFFICIAL GEEKI TIKIS COLLECTION
Geeki Tikis puts a tropical twist on all your favorite Masters of the Universe characters from the popular cartoon and toyline. Complete your collection with He-Man, Skeletor, Orko, Battle Cat, Merman, and She-Ra (each sold separately).
CARE INSTRUCTIONS
Easy care
Top-rack dishwasher safe
Microwave safe