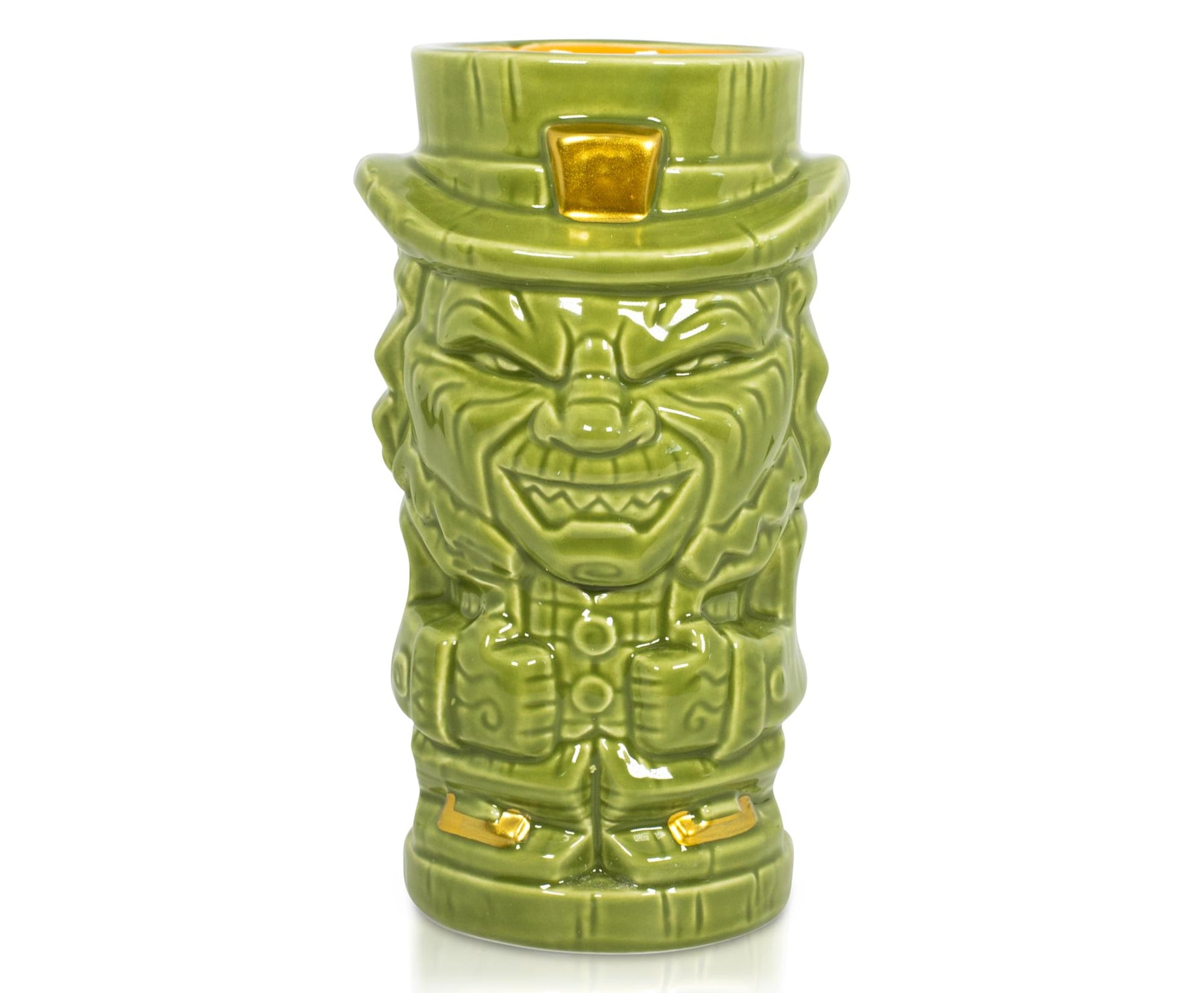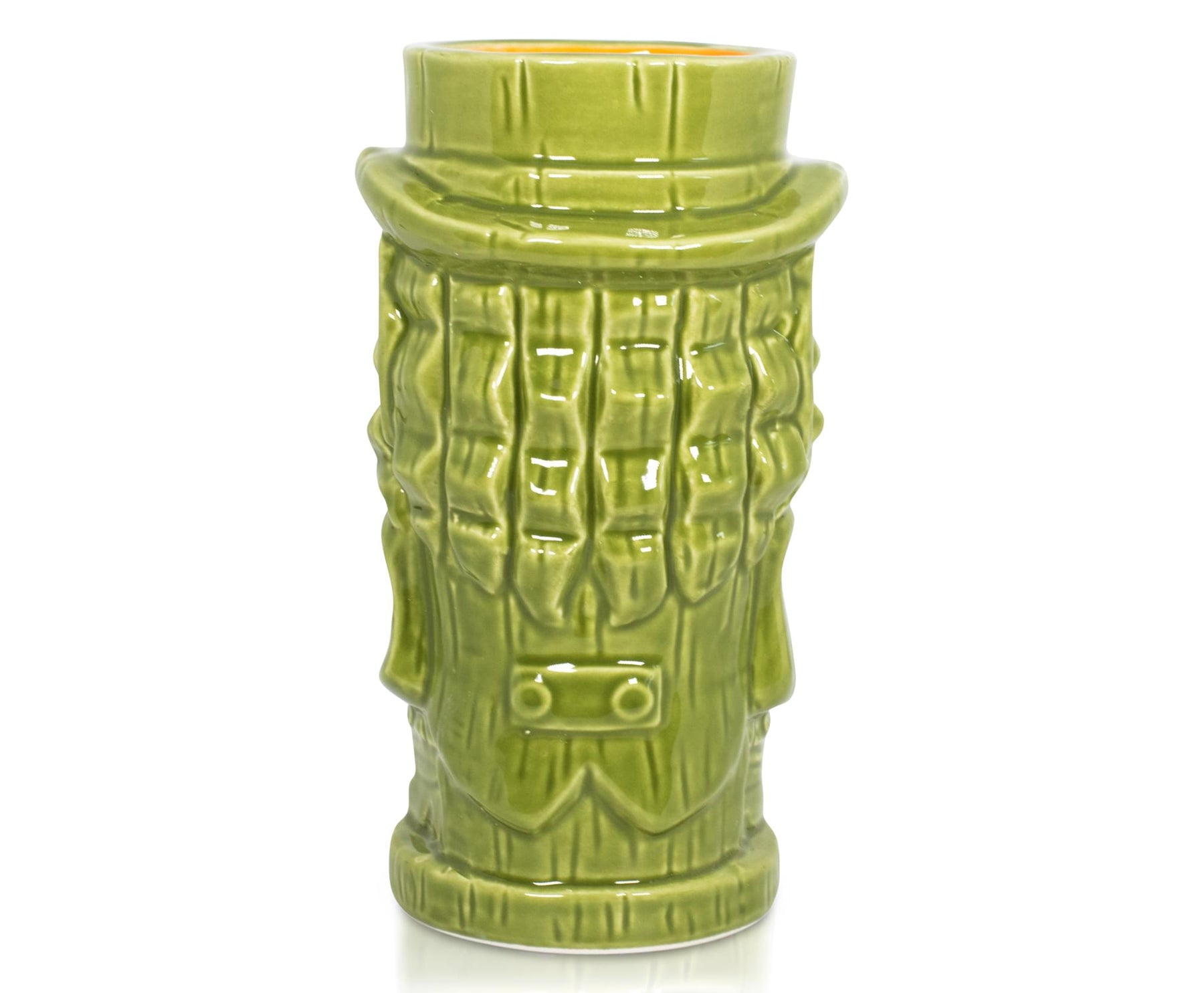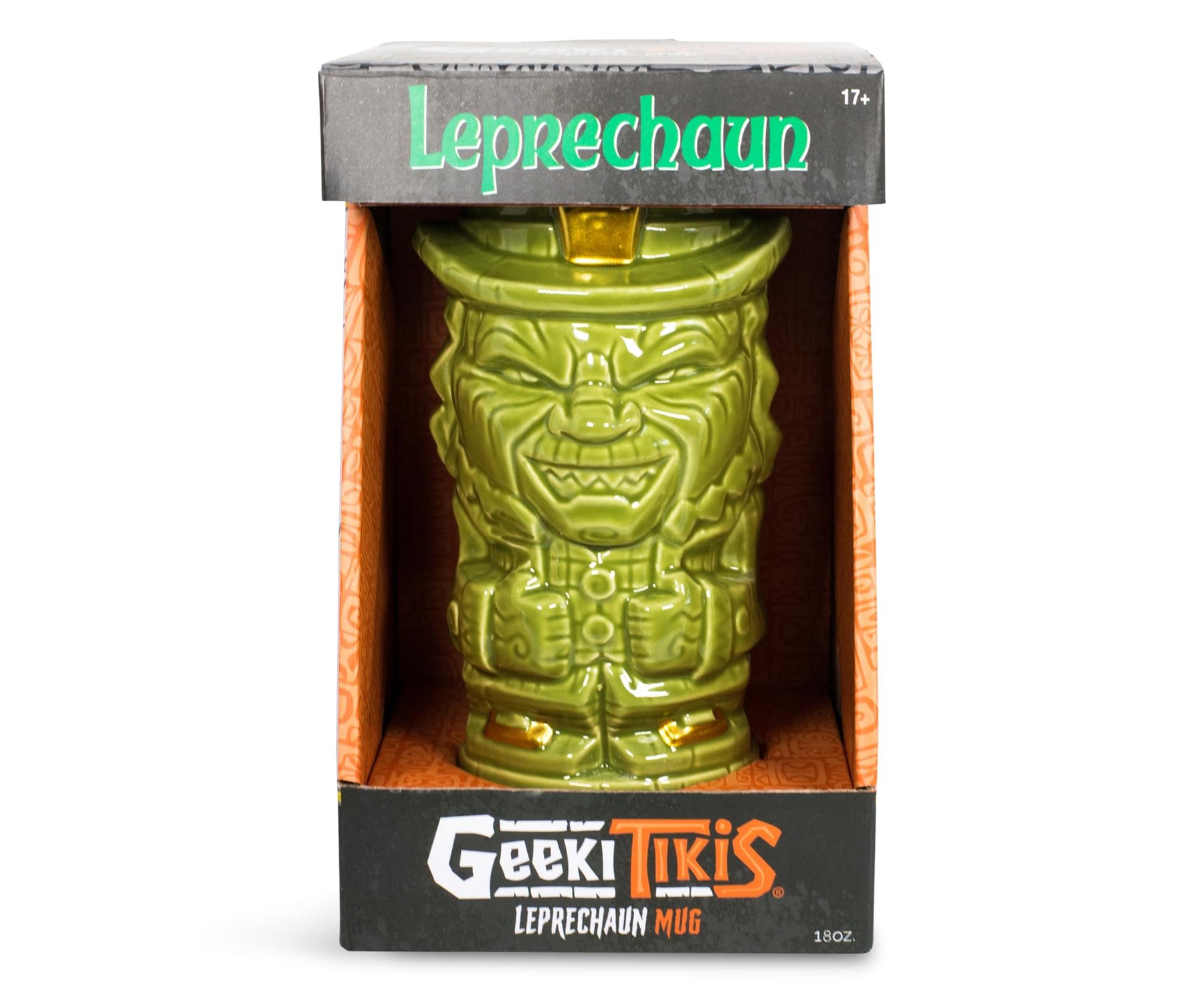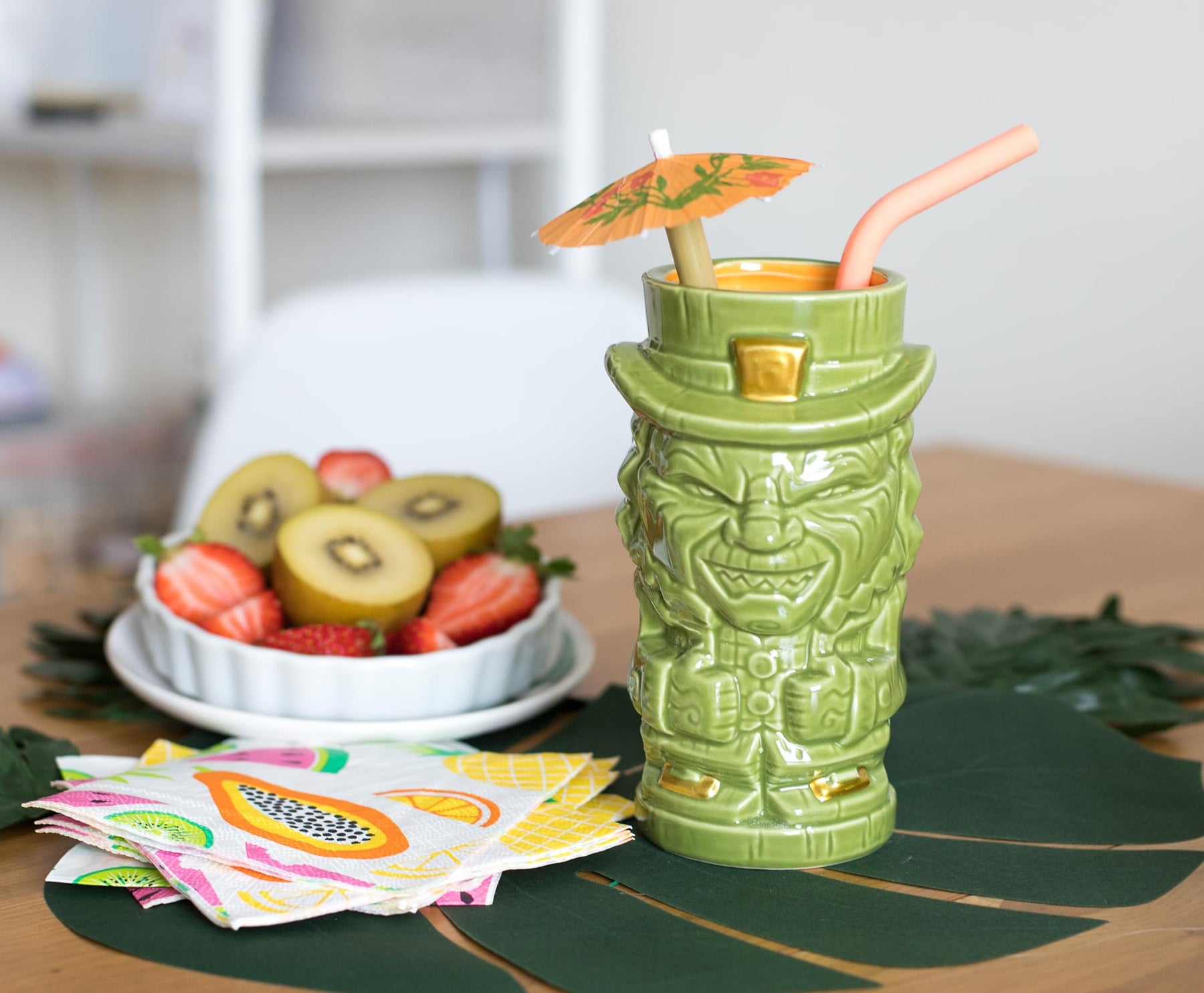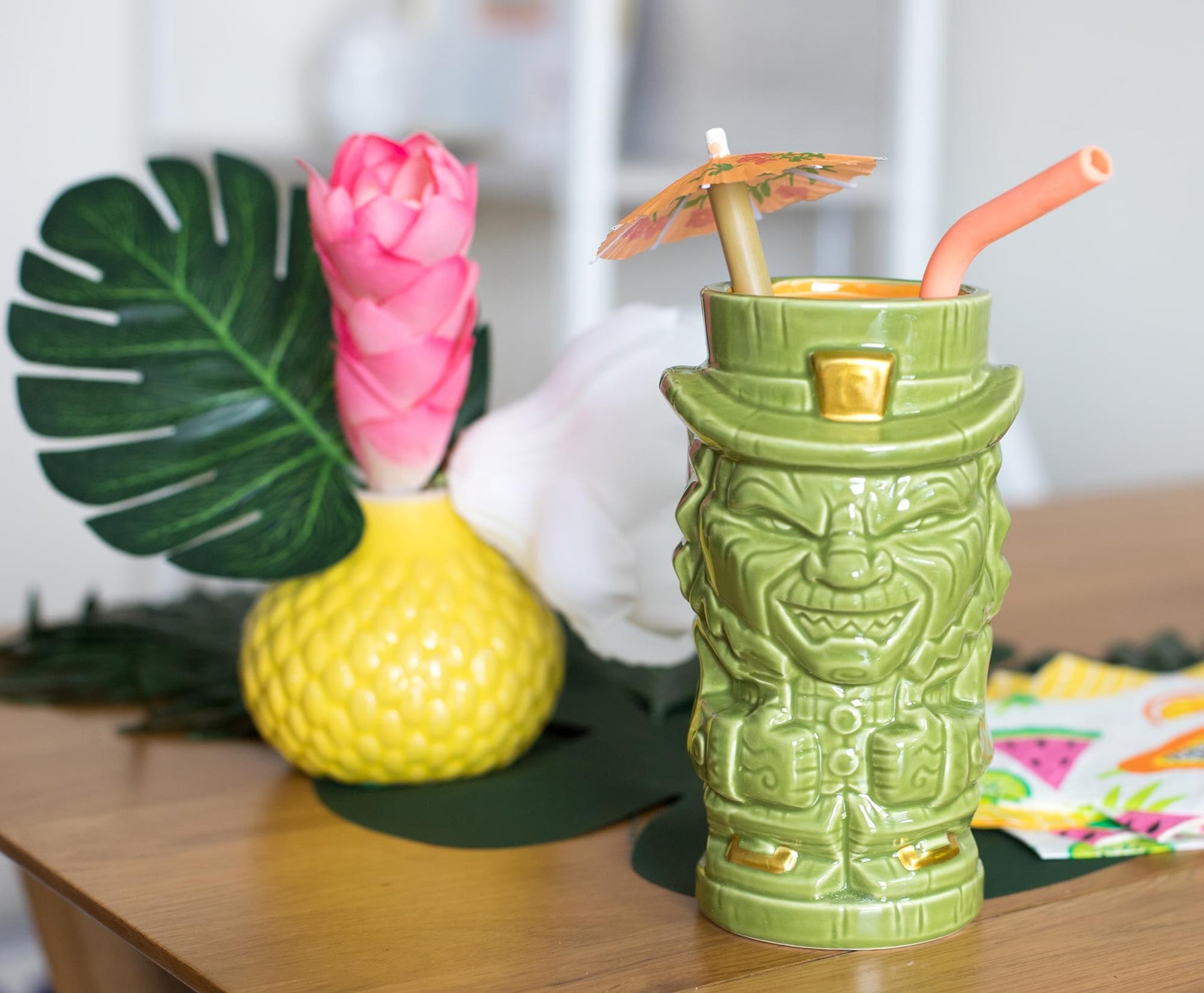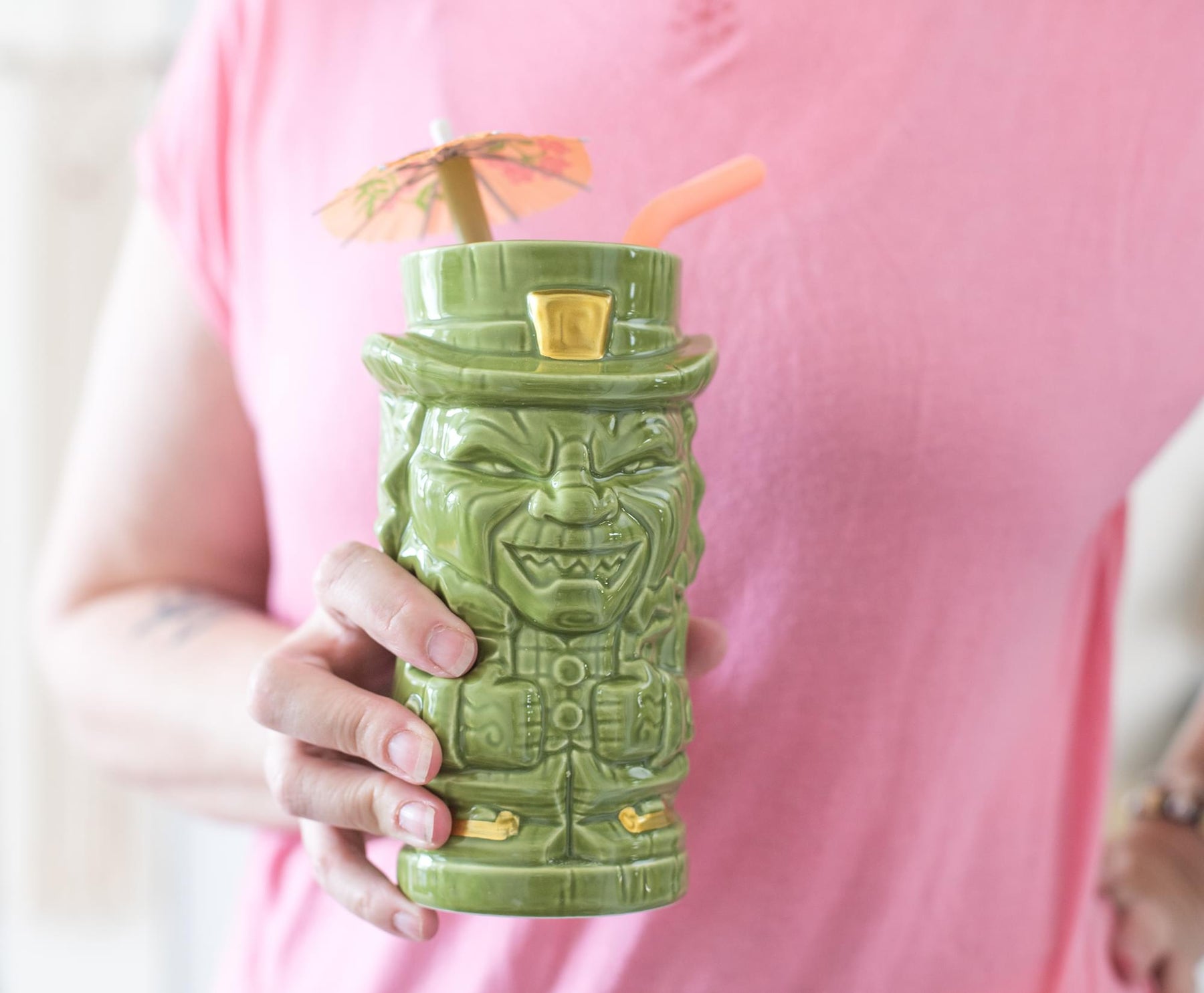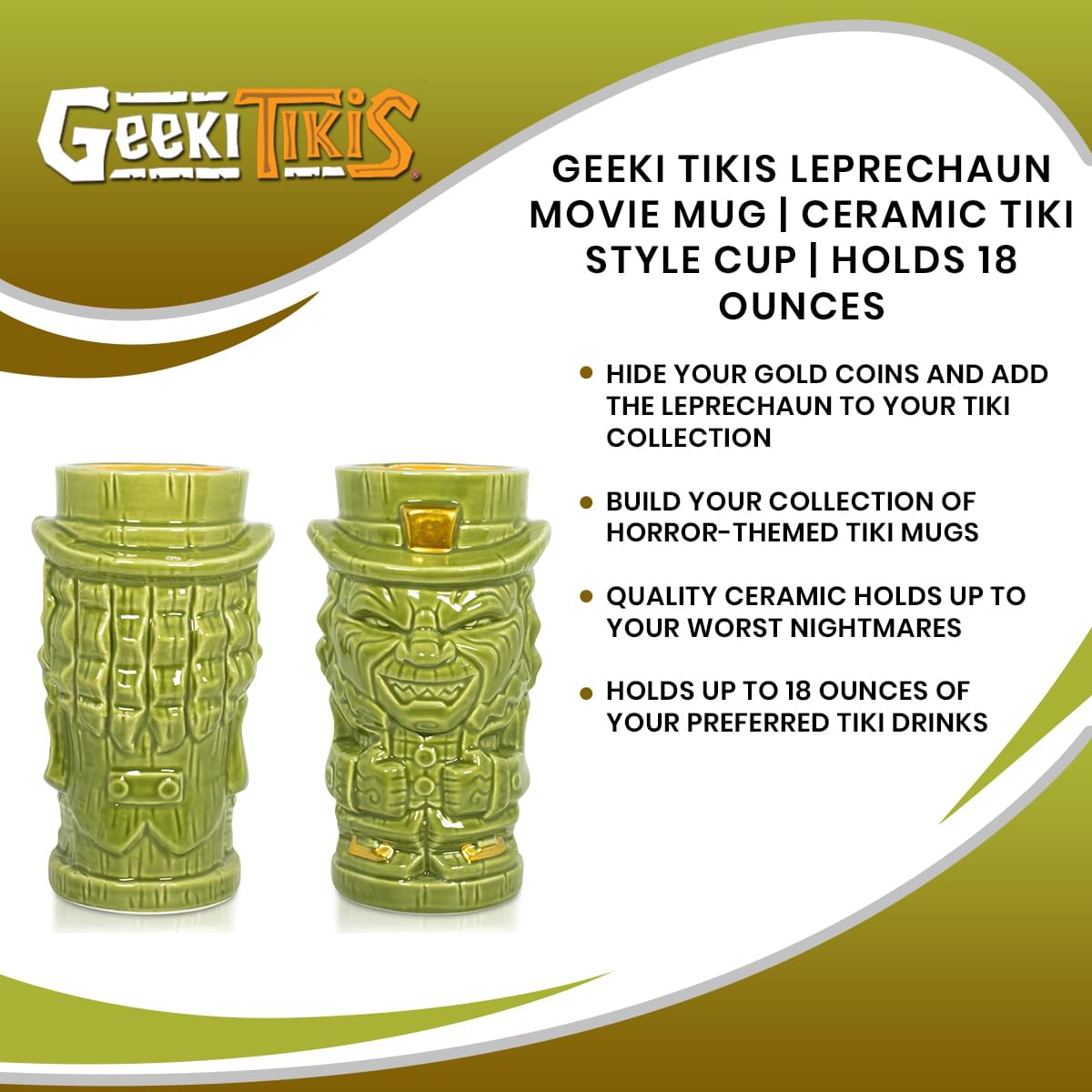 Geeki Tikis Leprechaun Movie Mug | Ceramic Tiki Style Cup | Holds 18 Ounces
THE LEPRECHAUN HAS RETURNED FOR HIS GOLD: After being locked away, the Leprechaun is back in the form of this Geeki Tikis horror-themed tiki mug! Featuring vibrant green coloring, gold buckle accents, and tiki-twisted detailing, you can now share a drink with the murderous Leprechaun!
COLLECTIBLE LEPRECHAUN TIKI MUG: Tiki cups are a popular commodity among those who enjoy a chilling and refreshing drink. This Leprechaun tiki glass will make a wonderful addition to the Geeki Tikis horror series of tiki mugs! Expand your collection of horror-themed drinking mugs!
RATED FOR YOUR WORST FEARS: This collectible tiki mug is crafted from a durable ceramic material and is made to last. At 18 ounces, this Leprechaun mug is perfect for horror-themed tiki parties and for displaying in your collection of tiki glasses.
DRINK UP WITH THE LEPRECHAUN: The perfect tiki mug for a Mai Tai, Pina Colada, or any other tiki drink, this horror-themed Geeki Tikis collectible mug is perfect for any tiki party! Enjoy your drinks and your parties with this fun Leprechaun Geeki Tiki mug!
OFFICIAL GEEKI TIKIS CHARM: Each Geeki Tikis tiki mug is designed to bring your favorite passions together; mixed drinks and horror movie characters! This Leprechaun mug is officially licensed and perfect for any tiki mug collection!
A TREASURE OF ITS OWN
The Leprechaun will be coming after you once he realizes that you have this piece of gold in your collection! Featuring a likeness of the evil Leprechaun from the self-titled 1993 film, this Geeki Tikis collectible is another wonderful addition to the Geeki Tikis horror series of tiki mugs. With gold buckles accenting this green tiki mug, you can now take home the Leprechaun for your own amusement and displays. The perfect Mai Tai tiki glass and drink mug, this decorative Leprechaun tiki mug is a great way to add some thrill to your drinks; just be sure to keep a four-leaf clover nearby.
OFFICIAL GEEKI TIKIS COLLECTIBLE MUGS

Combining the popular fashion of tiki mugs with amazing pop culture icons, Geeki Tikis has created a product line for geeks, nerds, and superfans to enjoy their favorite drinks with their favorite characters! Made from a durable quality ceramic, each mug is designed to deliver stunning details while also being durable enough to quench your thirst round after round! Enjoy the magic of Geeki Tikis mugs and collect the complete set of your favorite series!
Read All About It on Our Blog
Trending Geek