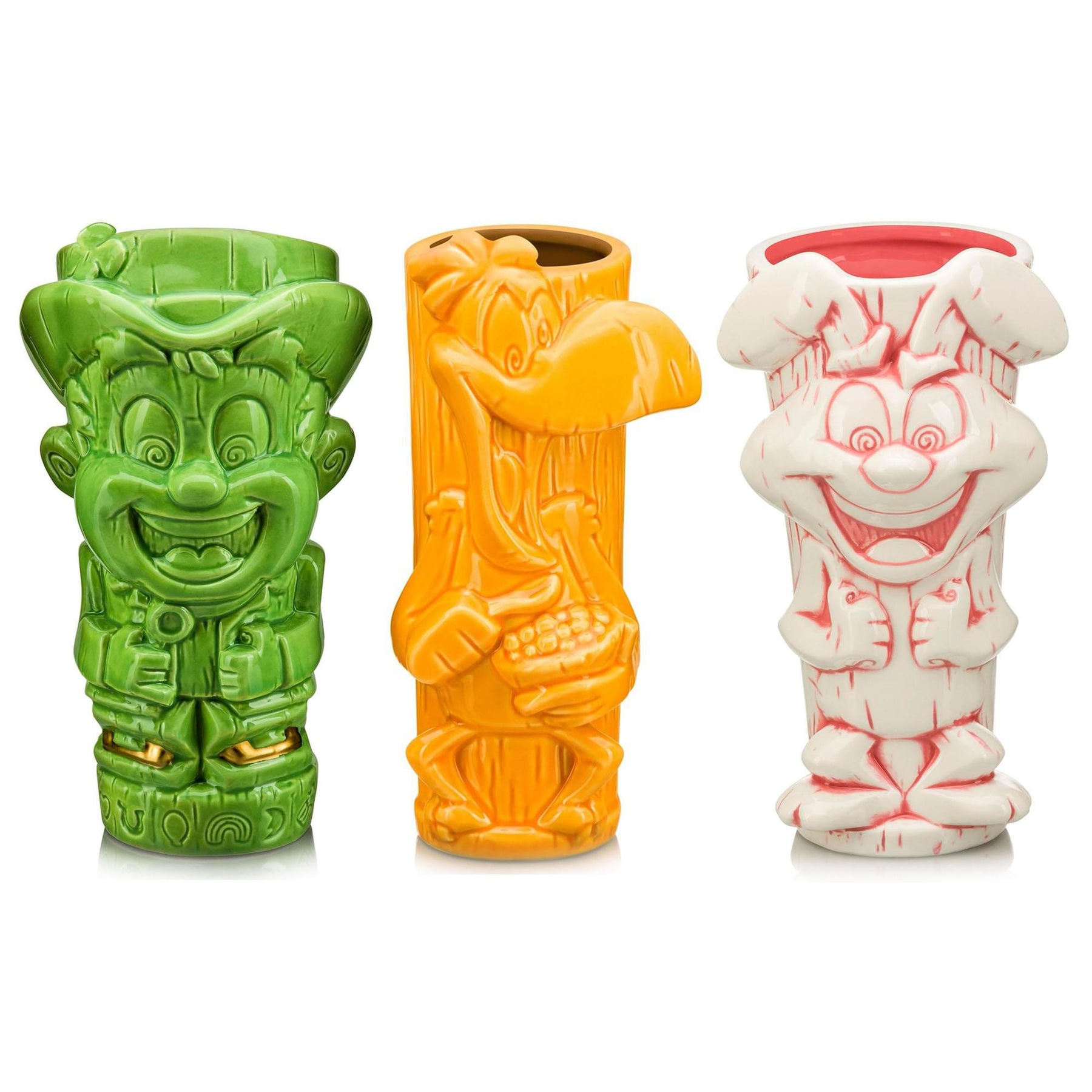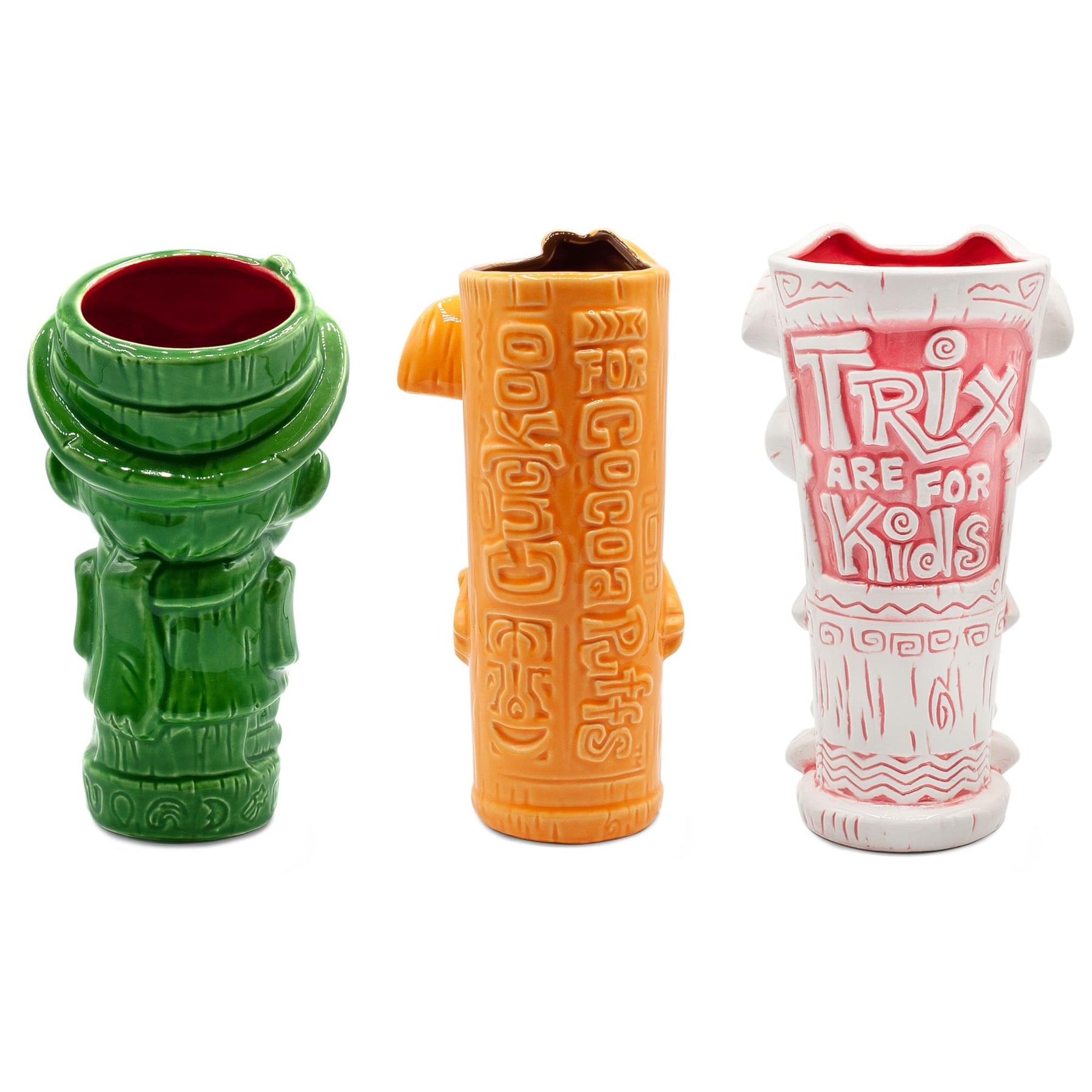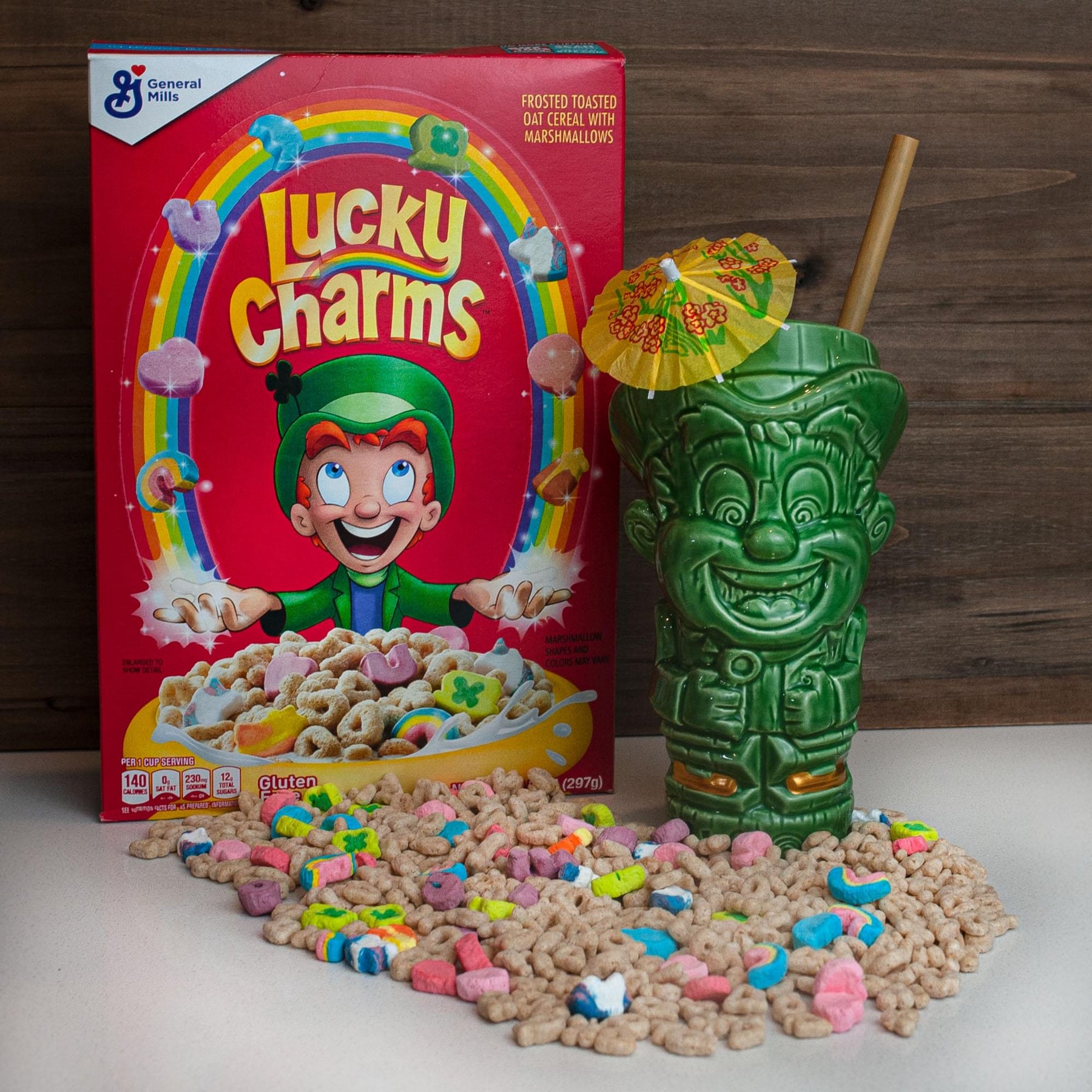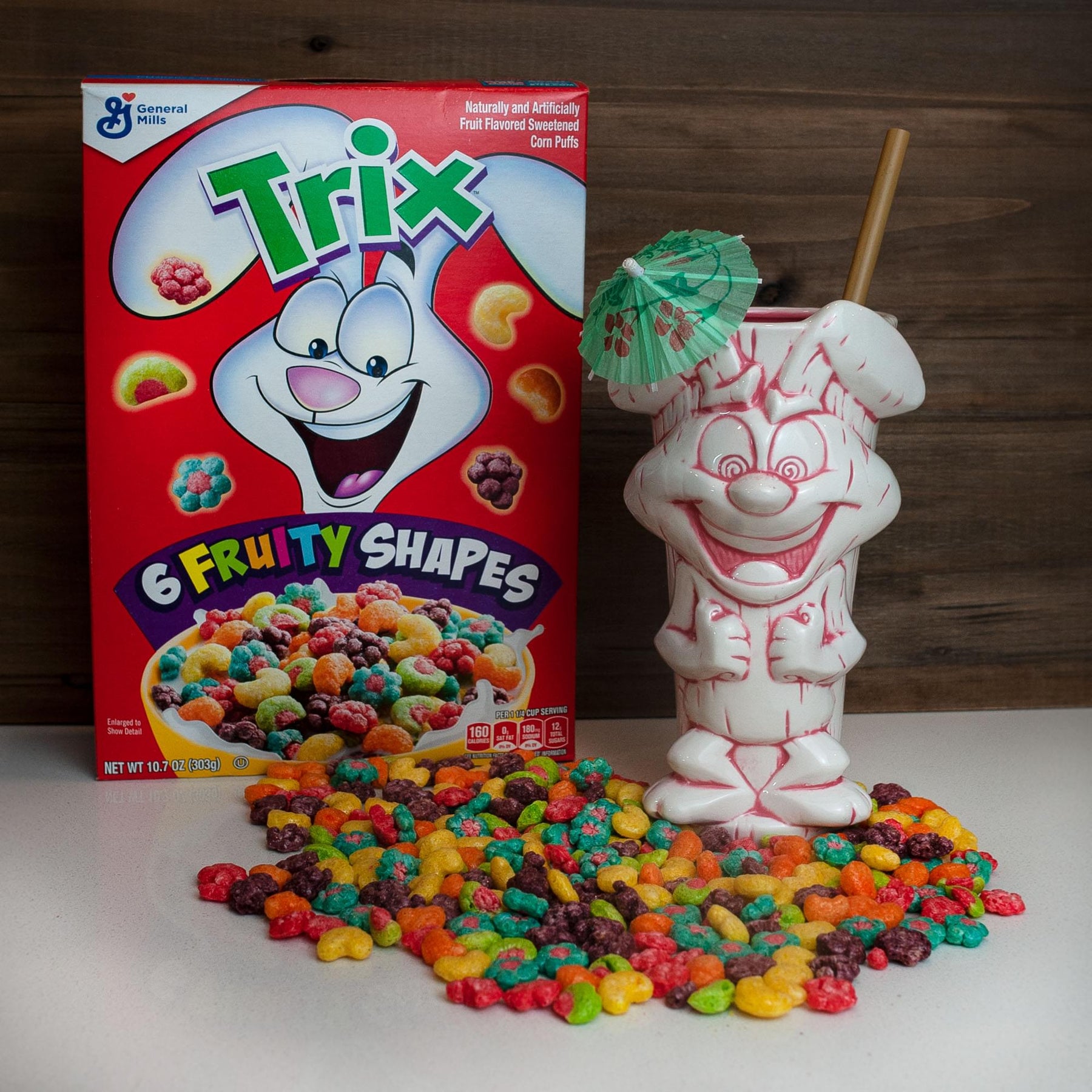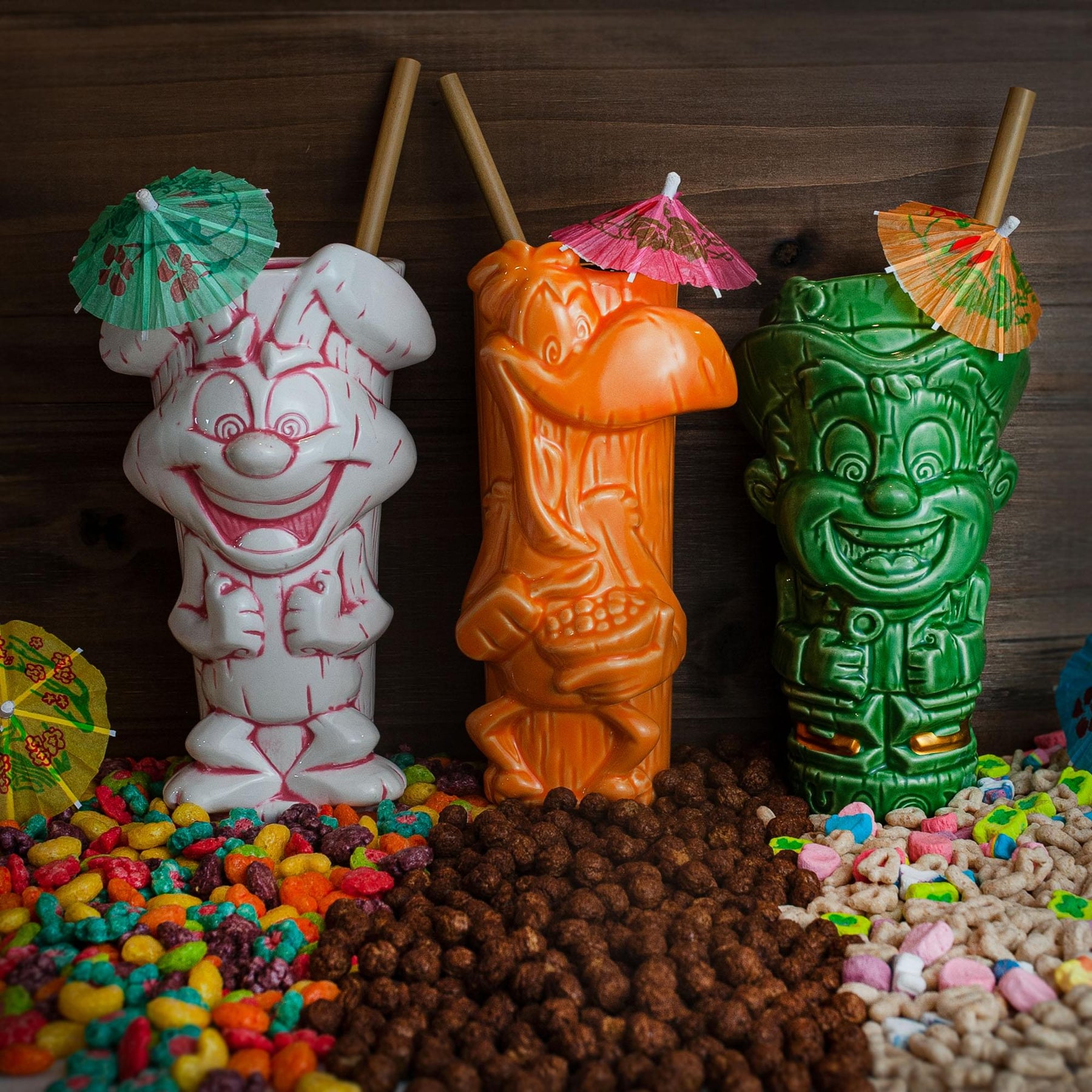 Geeki Tikis General Mills Ceramic Mug Set | Cocoa Puffs | Lucky Charms | Trix
GENERAL MILLS GOES TIKI: Fun tiki styling collides with the iconic mascots of General Mills cereal for exciting new Geeki Tikis mugs!
FUN DESIGN: This set of three (3) mugs features the mascot for Lucky Charms cereal, Lucky the Leprechaun; mascot for Cocoa Puffs cereal, Sonny the Cuckoo; and the mascot for Trix cereal, the Trix Rabbit!
QUALITY CONSTRUCTION: Made of durable ceramic, each Geeki Tikis mug holds 16-20 ounces of your favorite hot or cold beverage. Great for coffee, tea, mai tai or pina colada cocktail and more!
CARE INSTRUCTIONS: Top-shelf dishwasher safe and microwave safe.
GREAT GIFT IDEA: Purchase this mug set for your own collection or gift it to the General Mills cereal lover in your life!
Silly rabbit, Trix are for kids! Beeline Creative presents new Geeki Tikis mugs featuring iconic General Mills cereal mascots! This fun bundle includes Geeki Tikis mugs of Sonny the Cuckoo (Cocoa Puffs), Lucky the Leprechaun (Lucky Charms), and the Trix Rabbit! (Trix cereal). Crafted from high-quality ceramic, each 16 (Lucky and Sonny) to 20 (Trix) ounce tiki mug is durable enough for daily use. Geeki Tikis is the only line of drinkware that combines pop culture's most beloved characters with the unique stylization seen in traditional tiki culture.