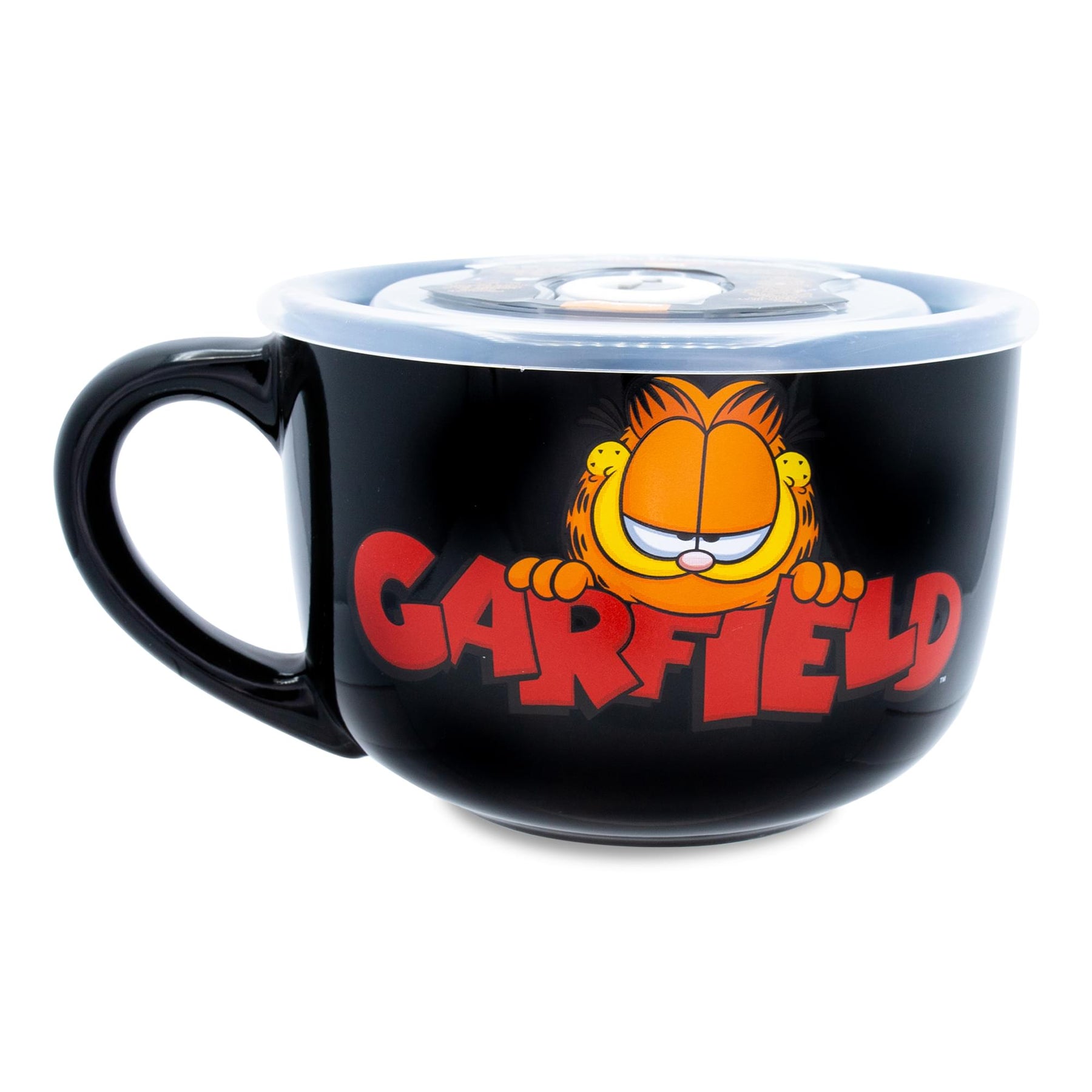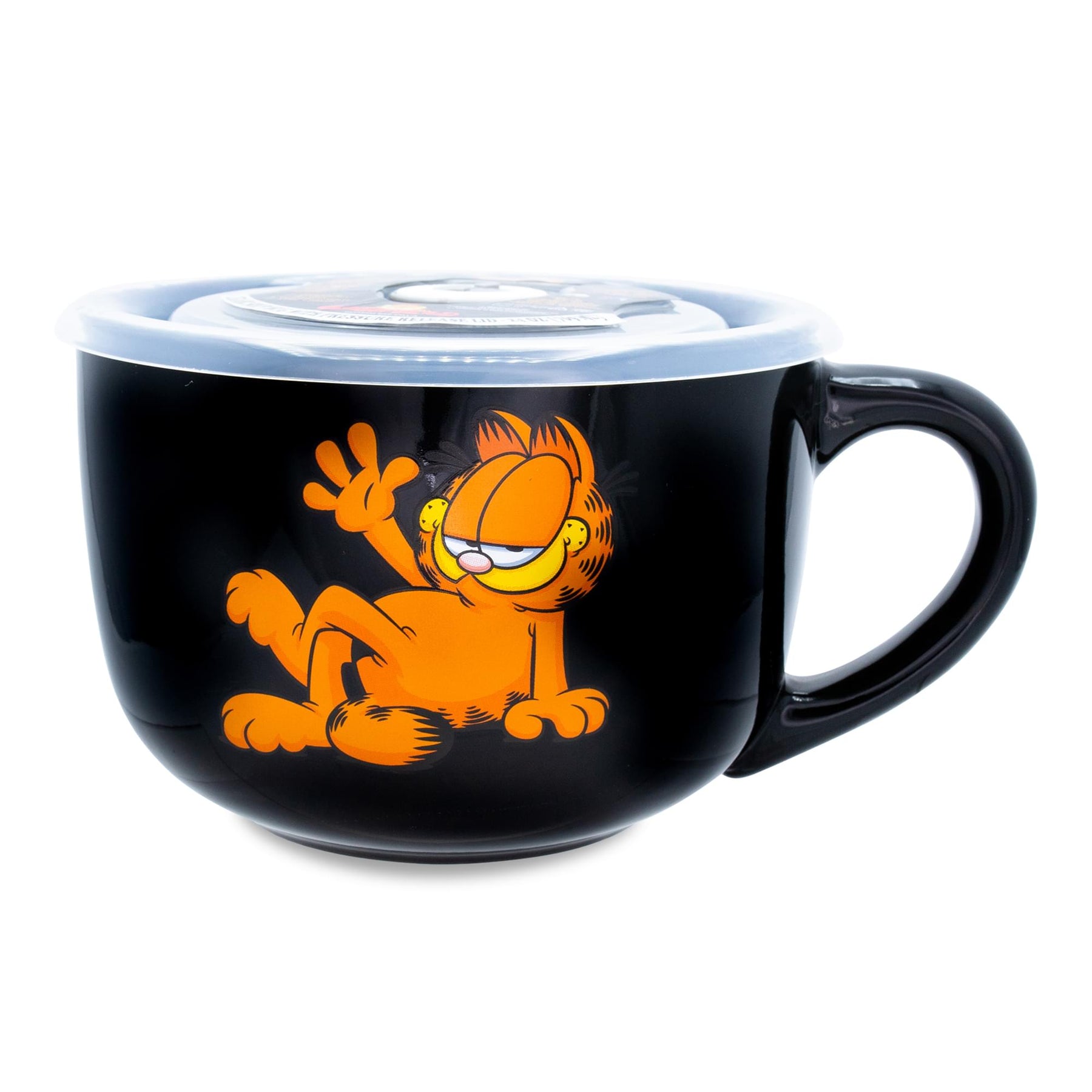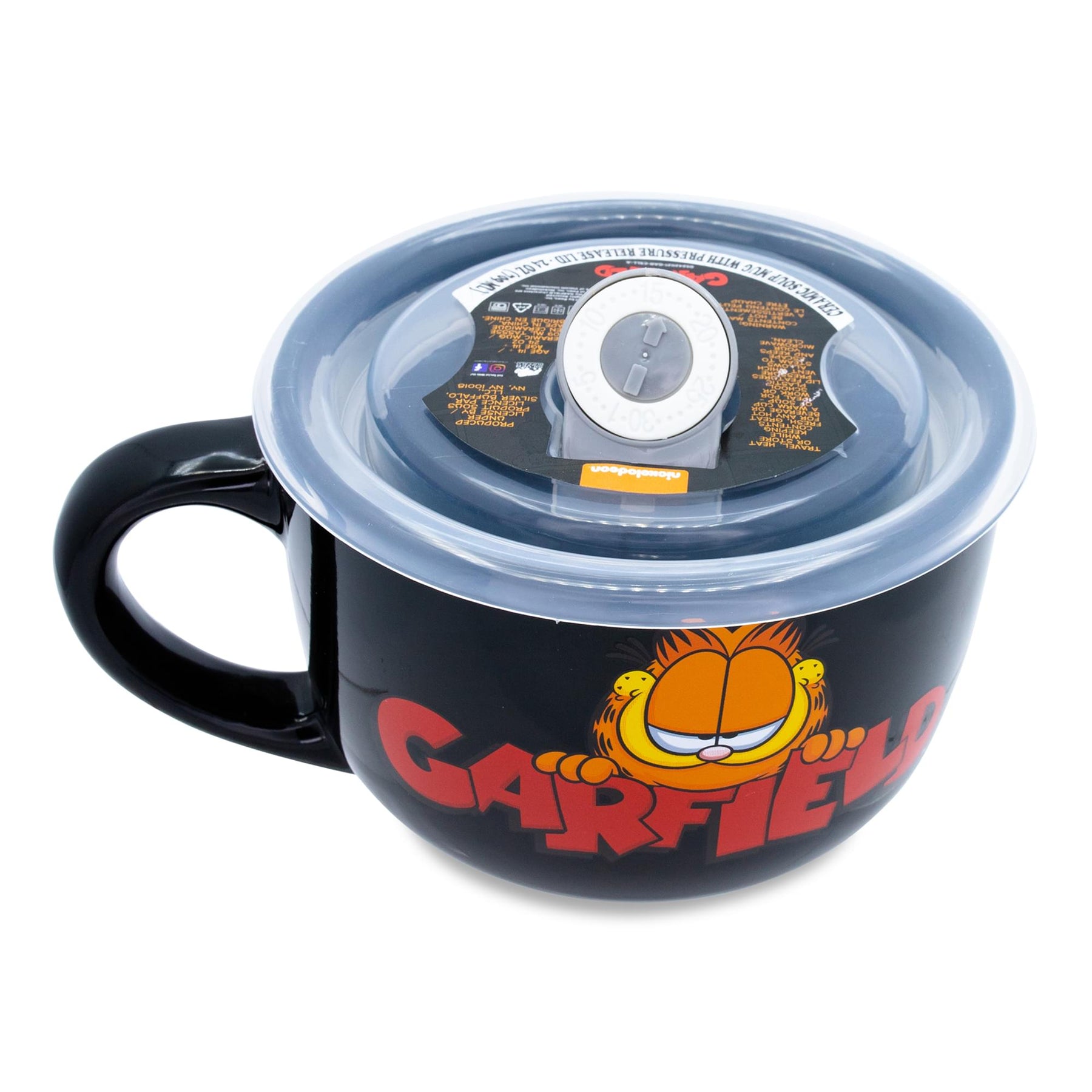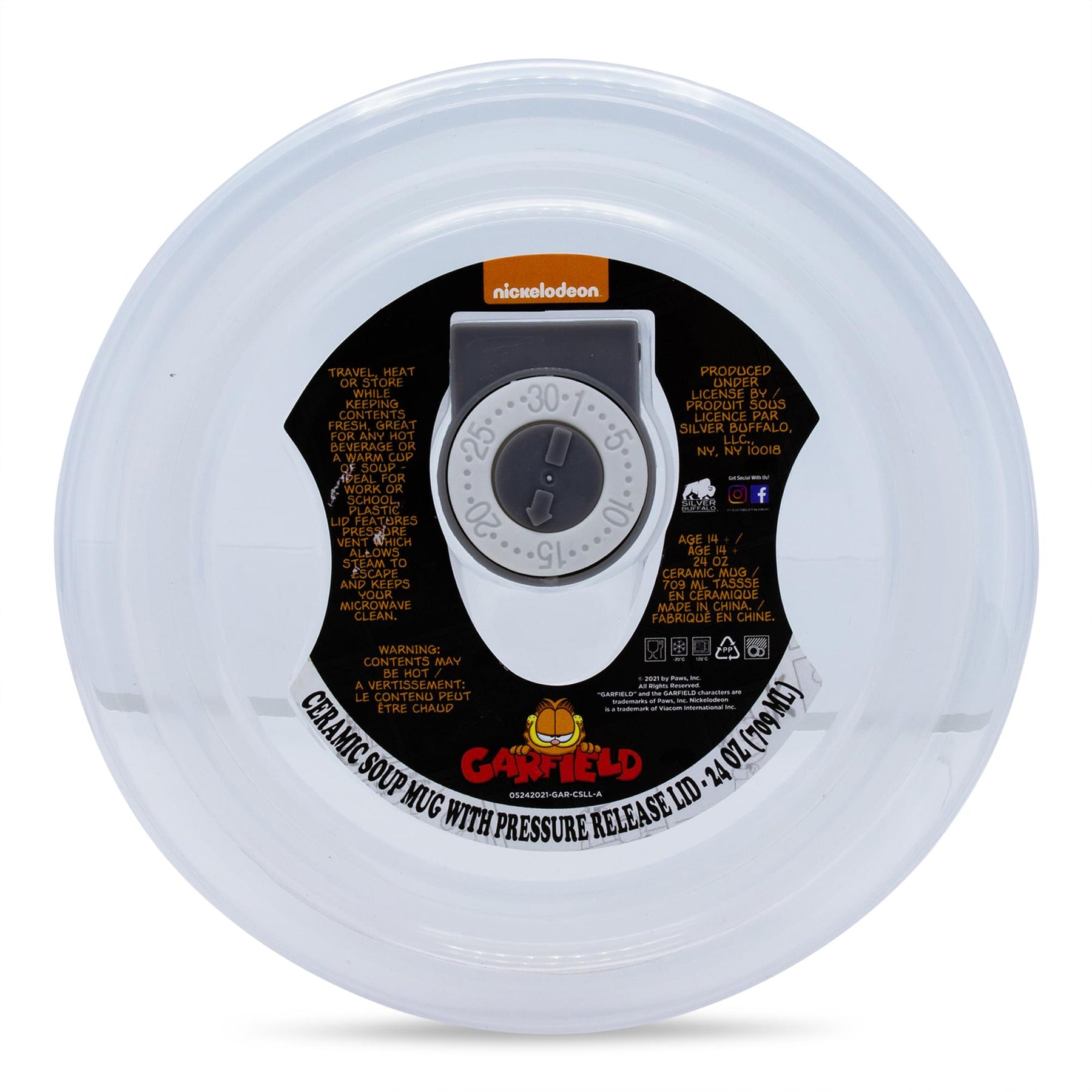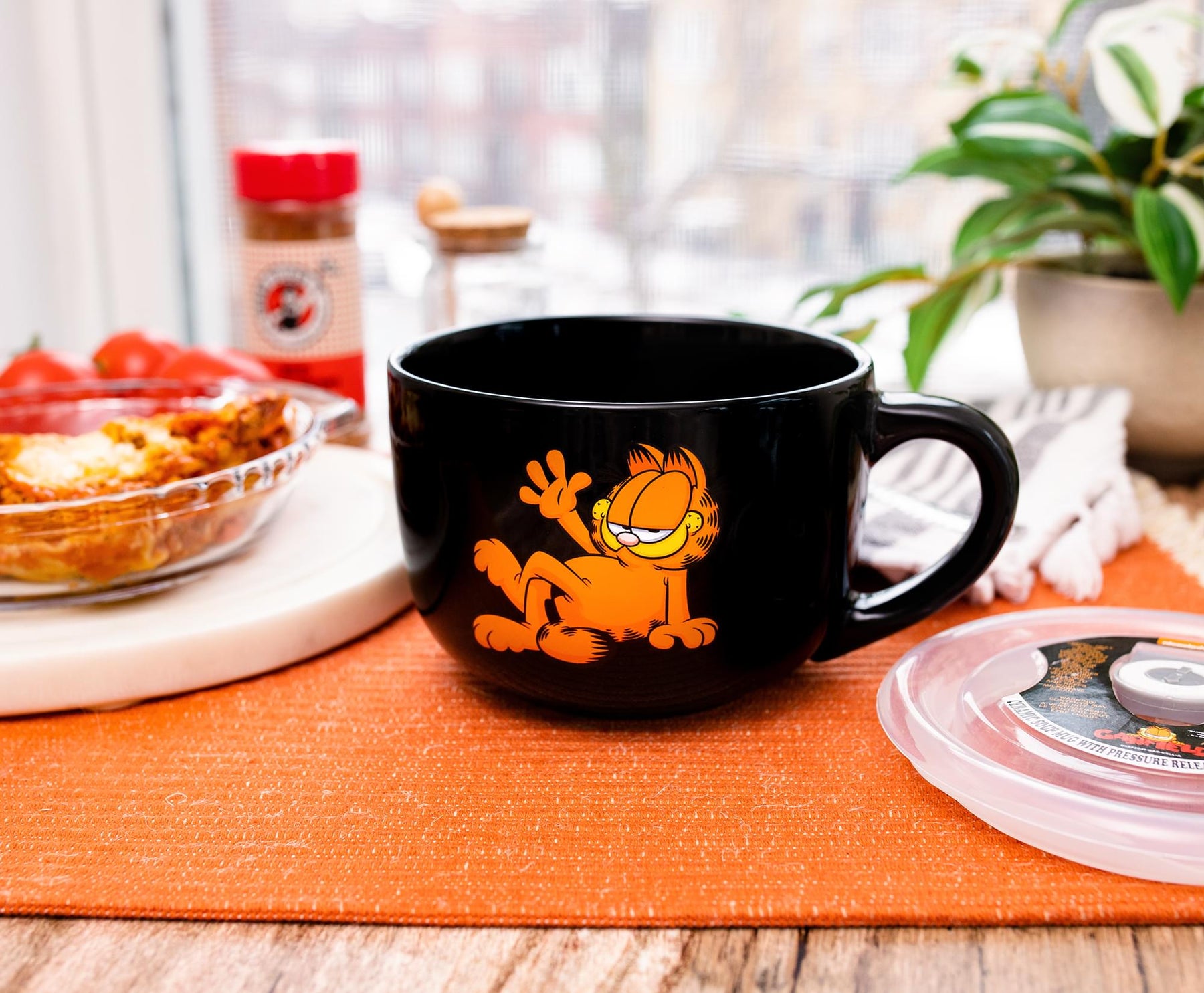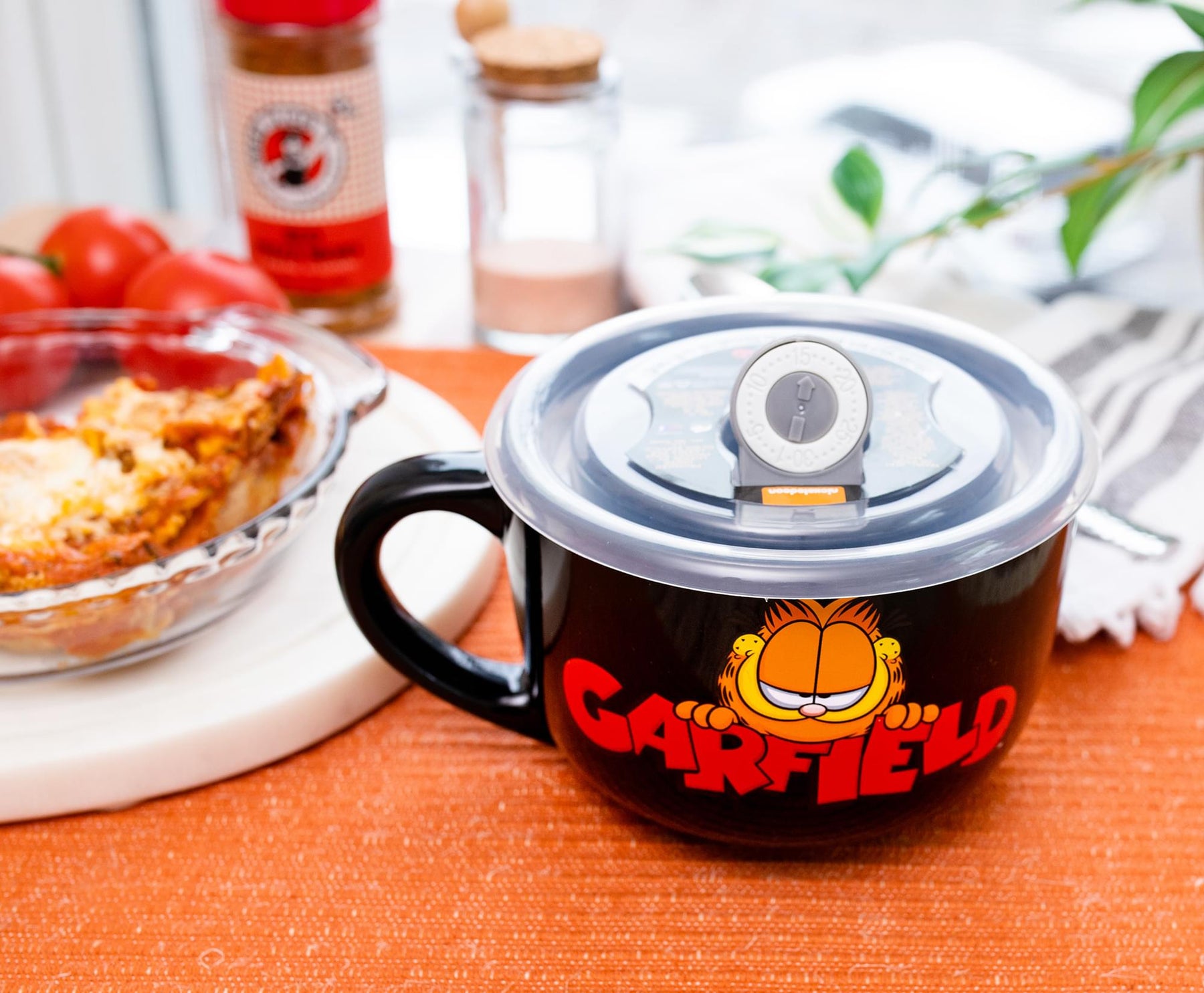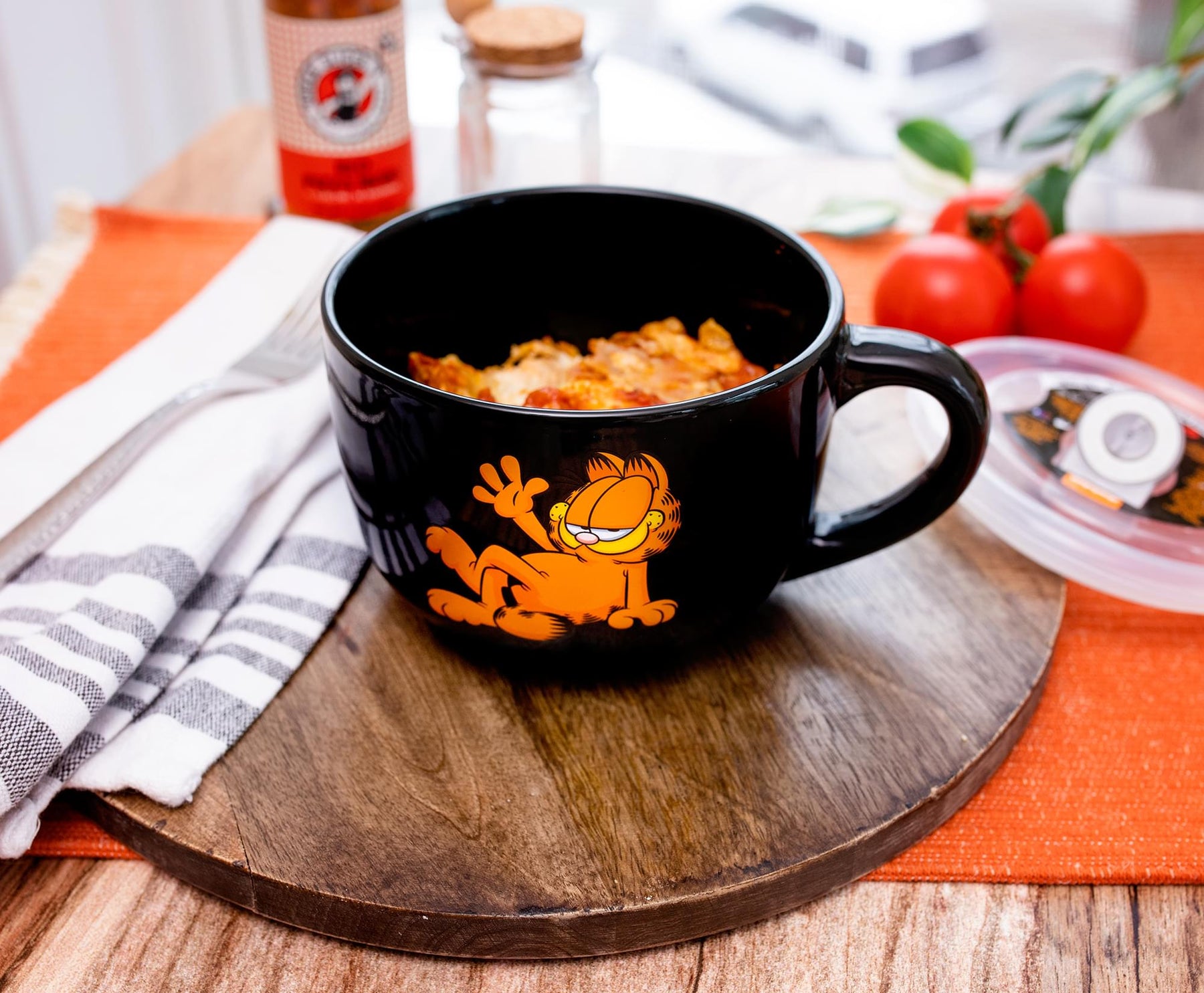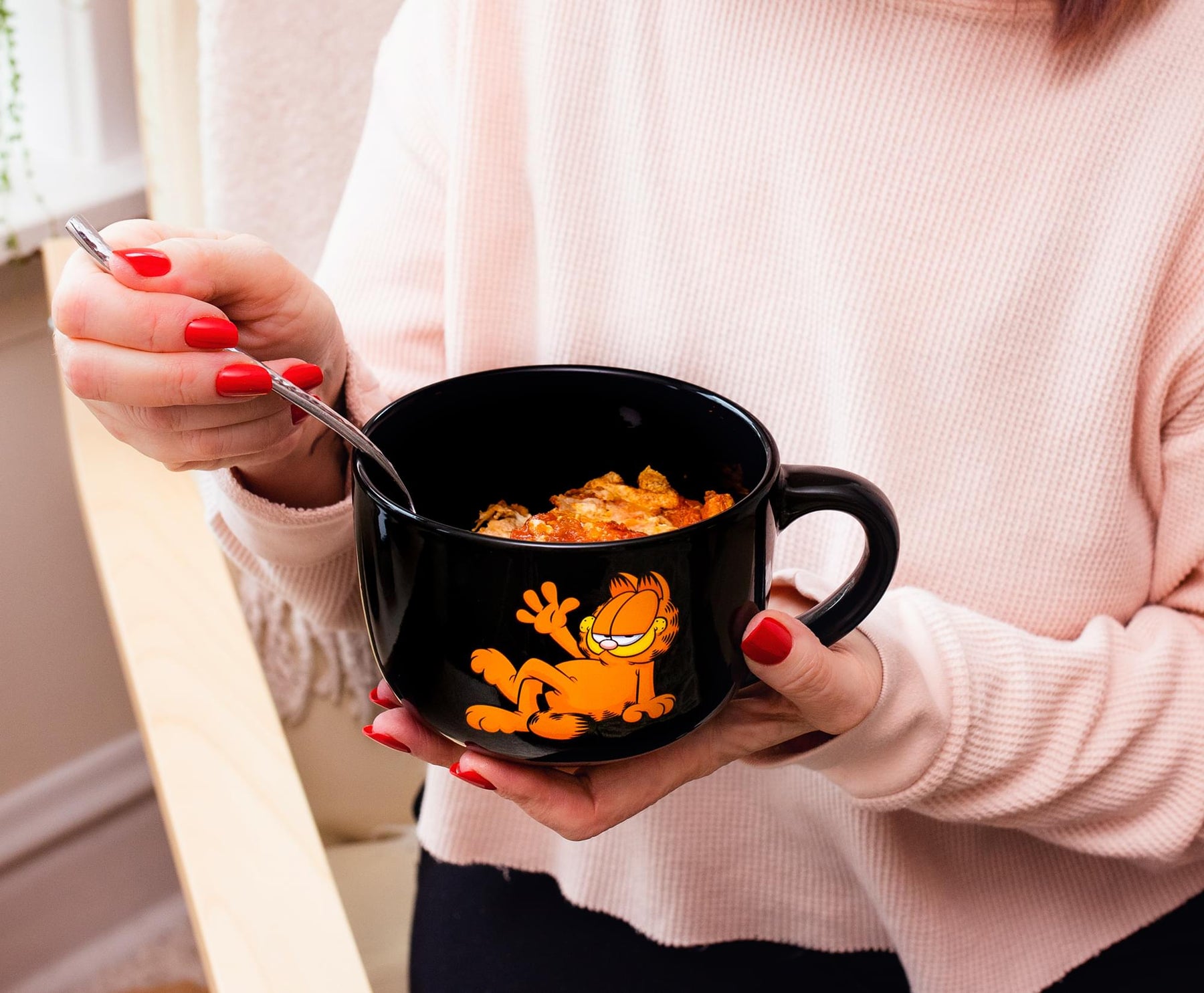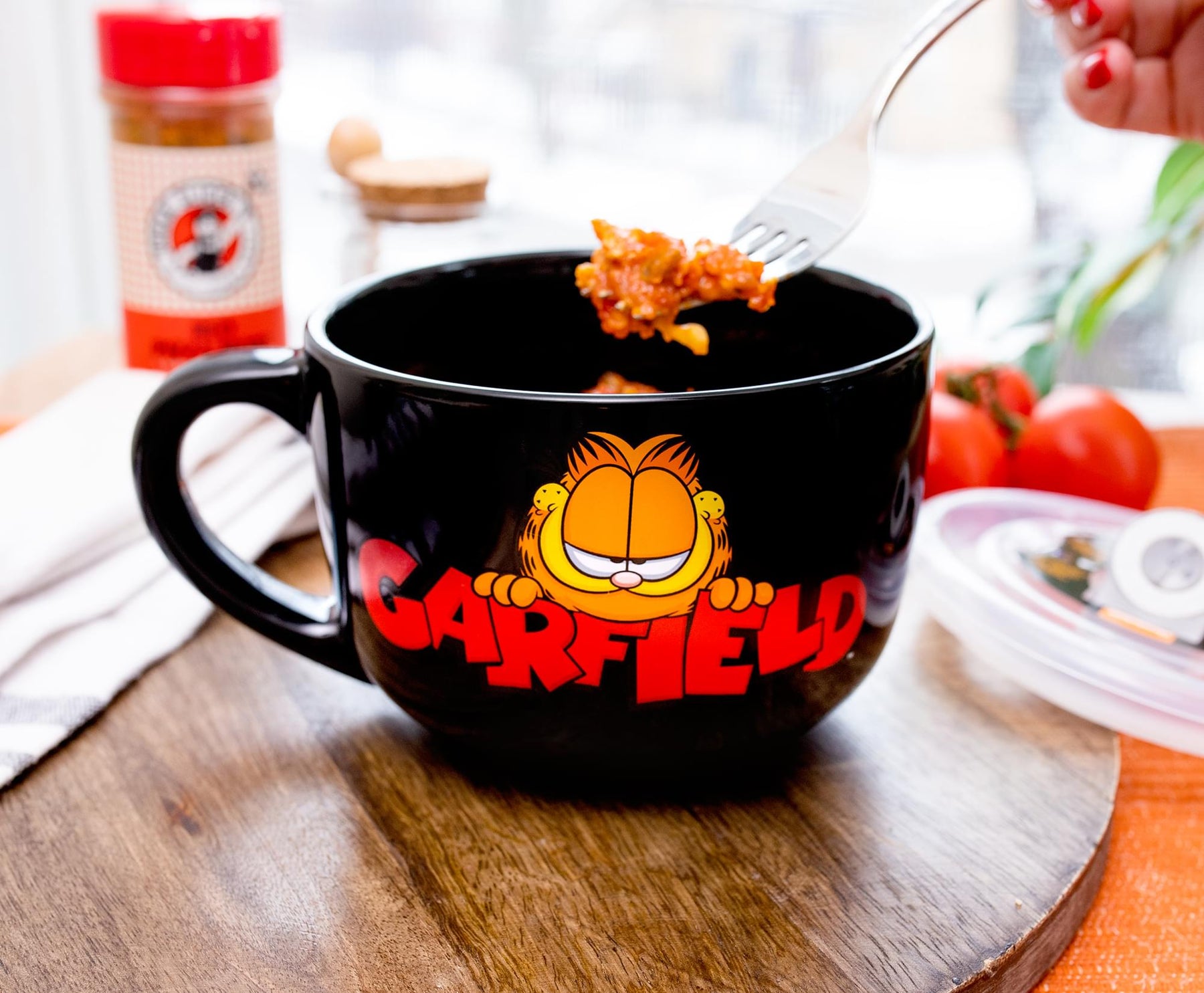 Garfield Ceramic Soup Mug With Vented Lid | Holds 24 Ounces
WE'RE READY TO PARTY: It's time to wake up, get something to eat, then grab a nap with this soup mug featuring the laziest cat around, the one and only Garfield. The cartoon tabby cat is ready to share a bit of whatever you're having.
HE HATES MONDAYS: Always on the lookout for something tasty, the striped feline known as Garfield looks ready for breakfast, lunch, and dinner on this black soup mug. After all, he's not overweight, he's undertall.
ALWAYS ROOM FOR SECONDS: Large bowl holds approximately 24 ounces of your favorite treats. Whether you're craving snacks, desserts, or refreshments, you can be sure that Garfield is happy to eat up whatever you're in the mood for serving.
EVEN ODIE IS IMPRESSED: This BPA-free ceramic soup mug is perfect for all the snacks you can find in the kitchen. Comes with a removable plastic vented lid. Easy to maintain, it's suitable for both microwave and top-rack dishwasher.
OFFICIAL GARFIELD COLLECTIBLE: Anything you cook will taste that much better when you eat it from this officially licensed soup mug inspired by the iconic comic strip cat Garfield. Just what you need when you've got a hankering for something tasty.
LOVE ME, FEED ME, NEVER LEAVE ME
Share a meal (if he'll let you) with a very fat cat on this soup mug featuring that catty star of film and television, Garfield.
Garfield wants what most people want: to sleep a lot, to eat more and to be left alone. We can relate. With this soup mug in hand, you can do your best to keep your whistle wet and your belly full. On this black mug-turned-bowl, you'll spot the cantankerous cat named Garfield taking a break from all his movies, TV shows, and books to have a little snack with you.
IT'S NOT THAT I DISLIKE YOU, I JUST DON'T LIKE YOU NEAR ME
Your daily kibble will be that much tastier with this soup mug in hand. An appetizing option for when you want to exit the kitchen to enjoy a warm brew, snack on some chips with homemade dip, or treat yourself to a bowl of ice cream. Pretty much anything you're craving in the moment, Garfield is more than ready to help you eat it. Got room for lasagna in there?
Add some extra cat-titude to your munching with this officially licensed drinkware featuring Garfield.
CARE INSTRUCTIONS
Easy care
Top-rack dishwasher safe
Microwave safe
Read All About It on Our Blog
Trending Geek