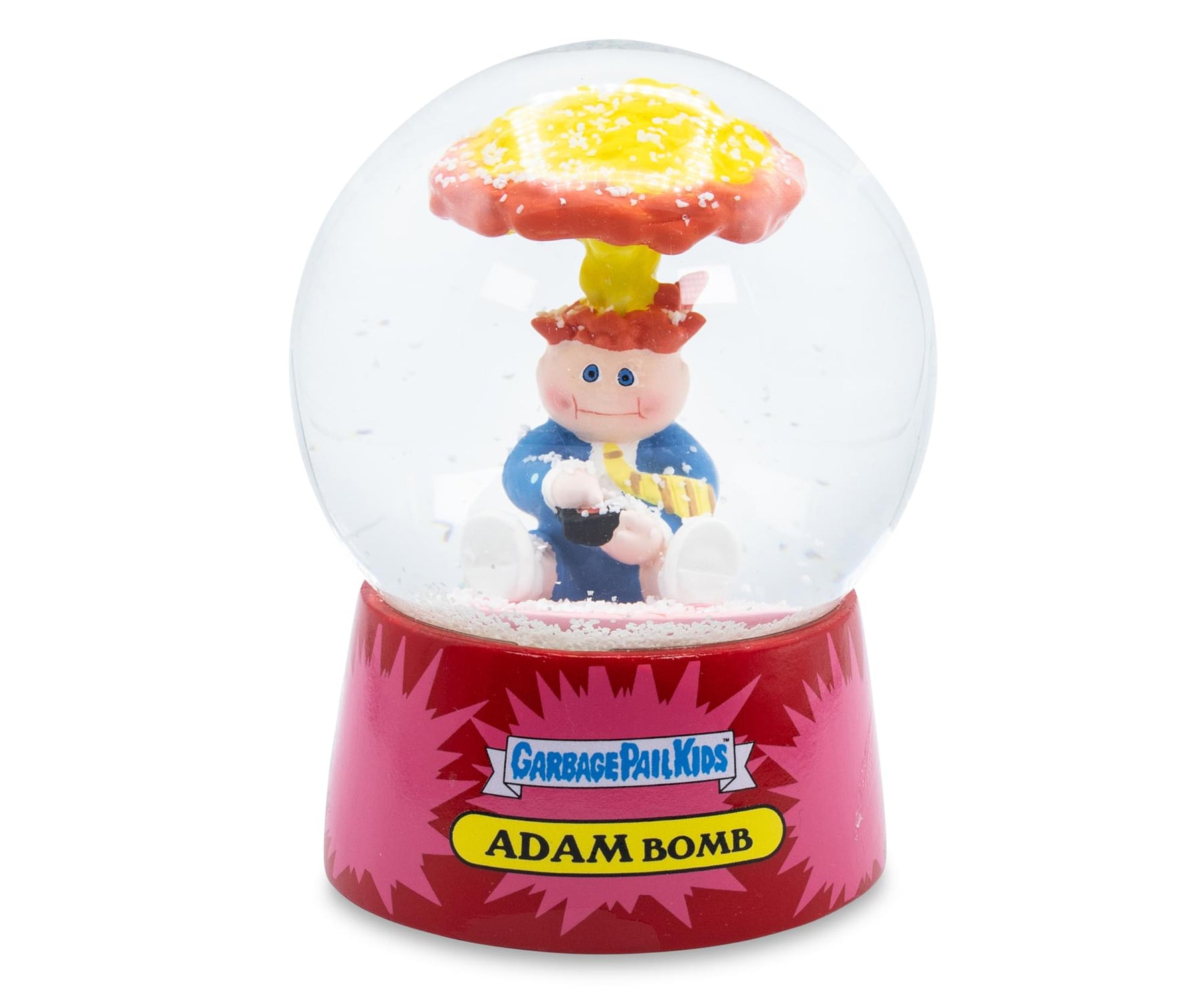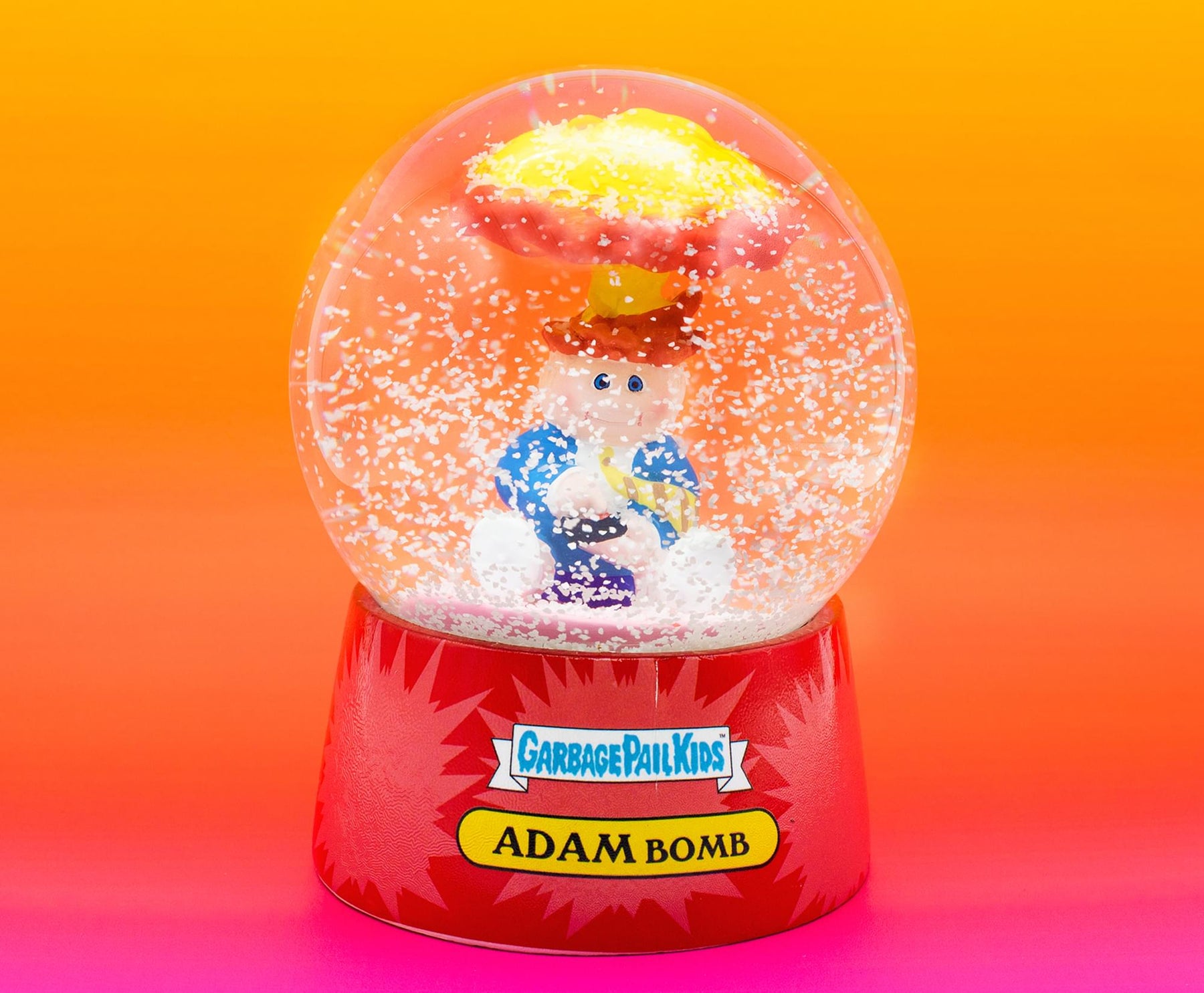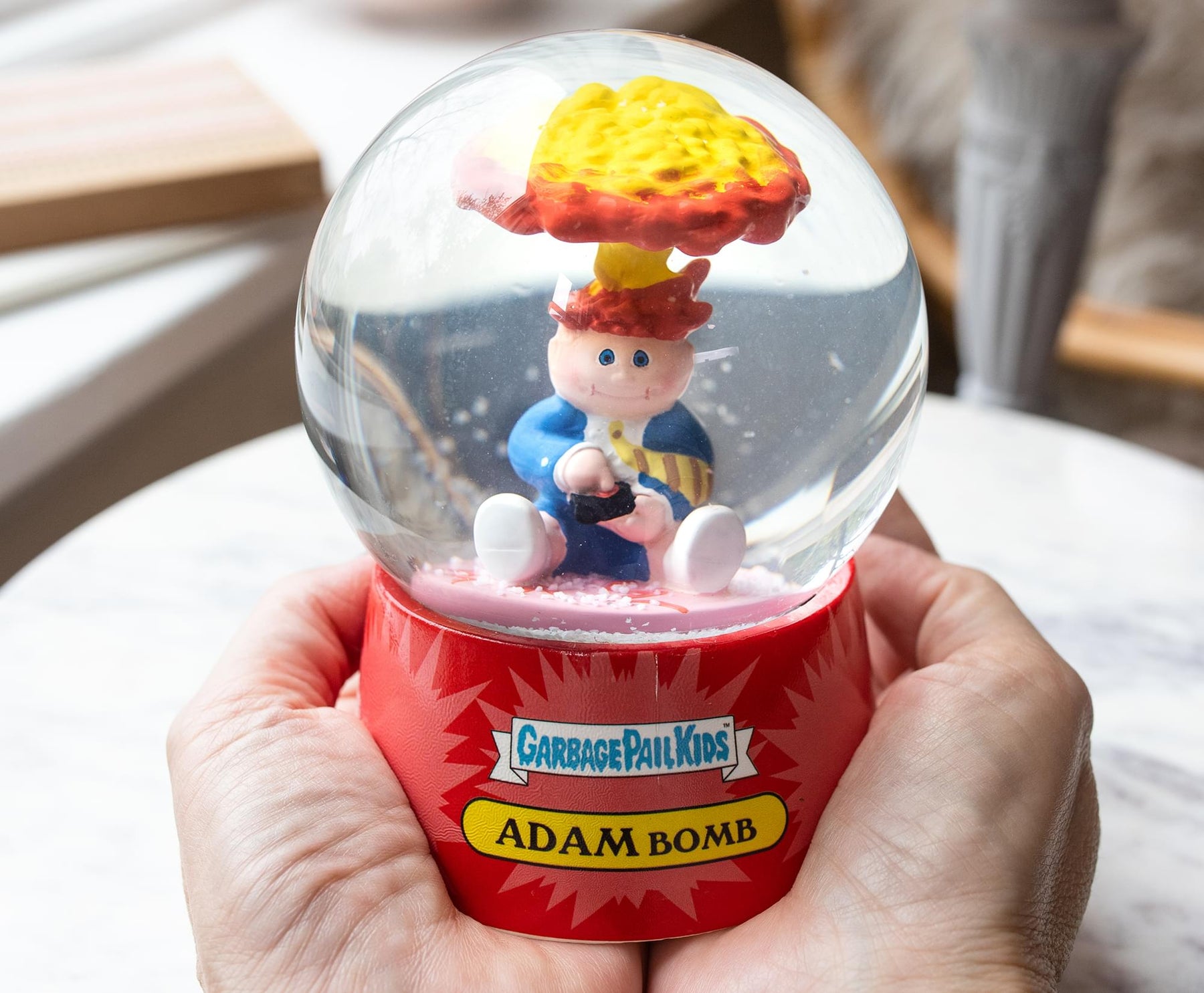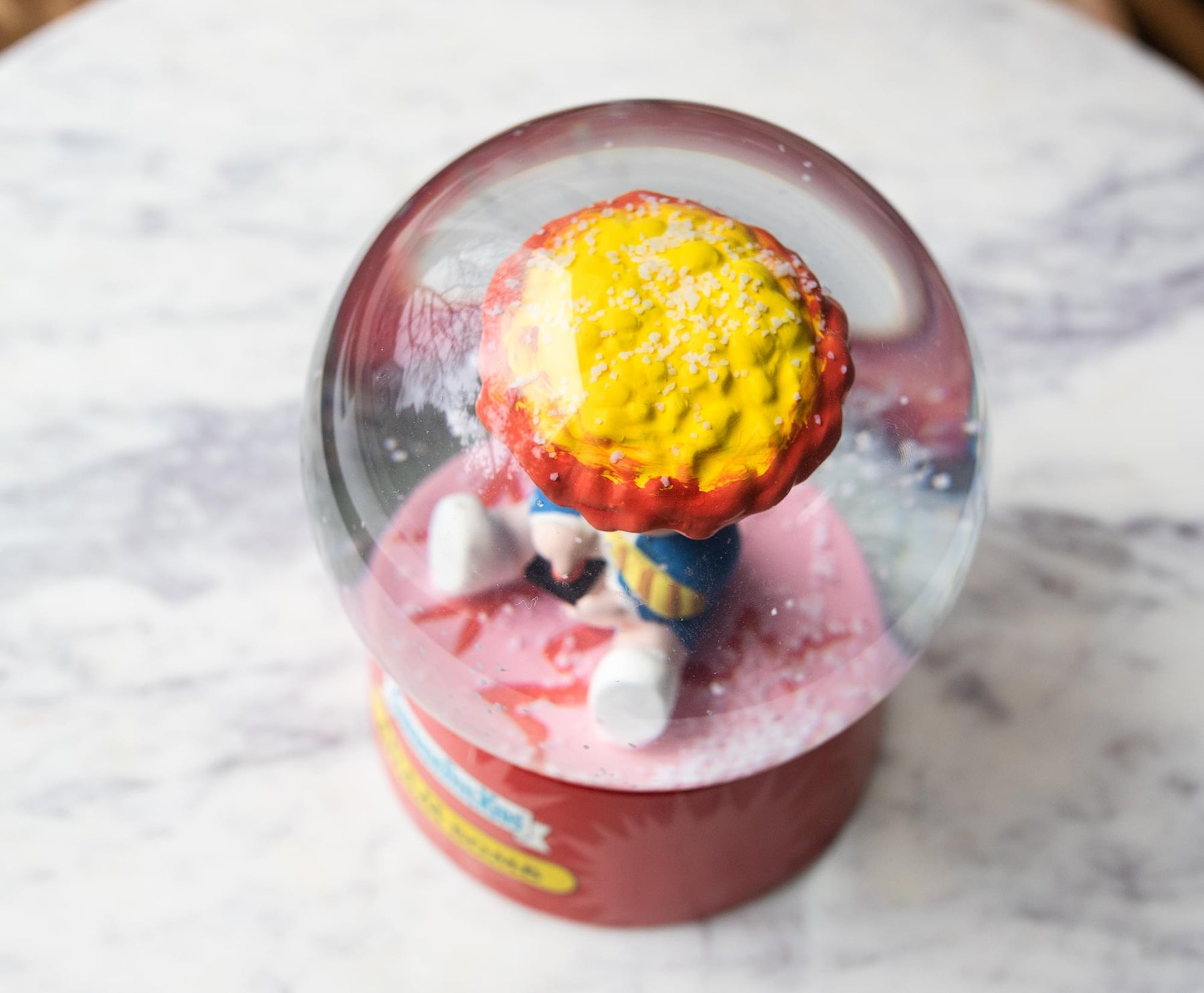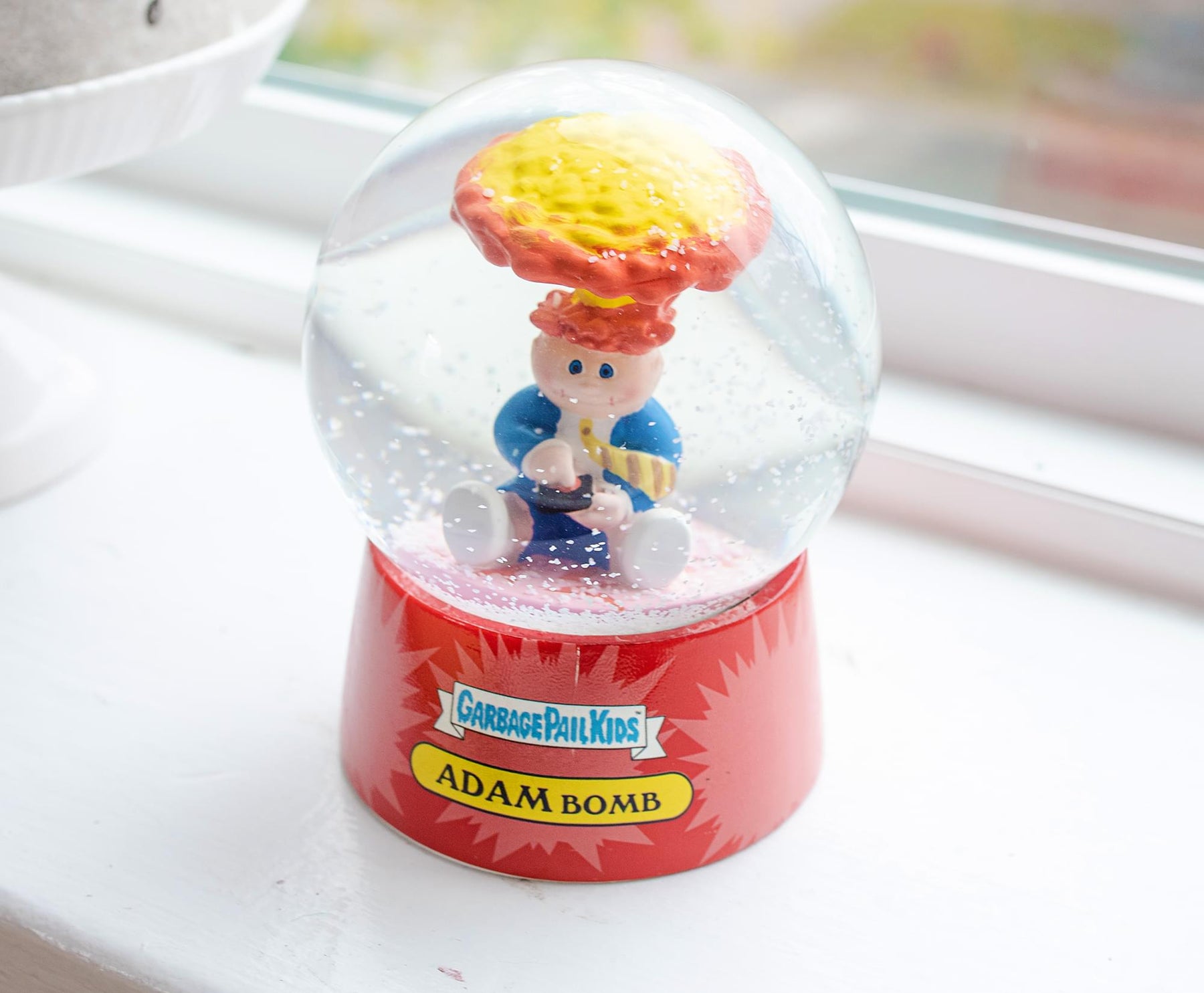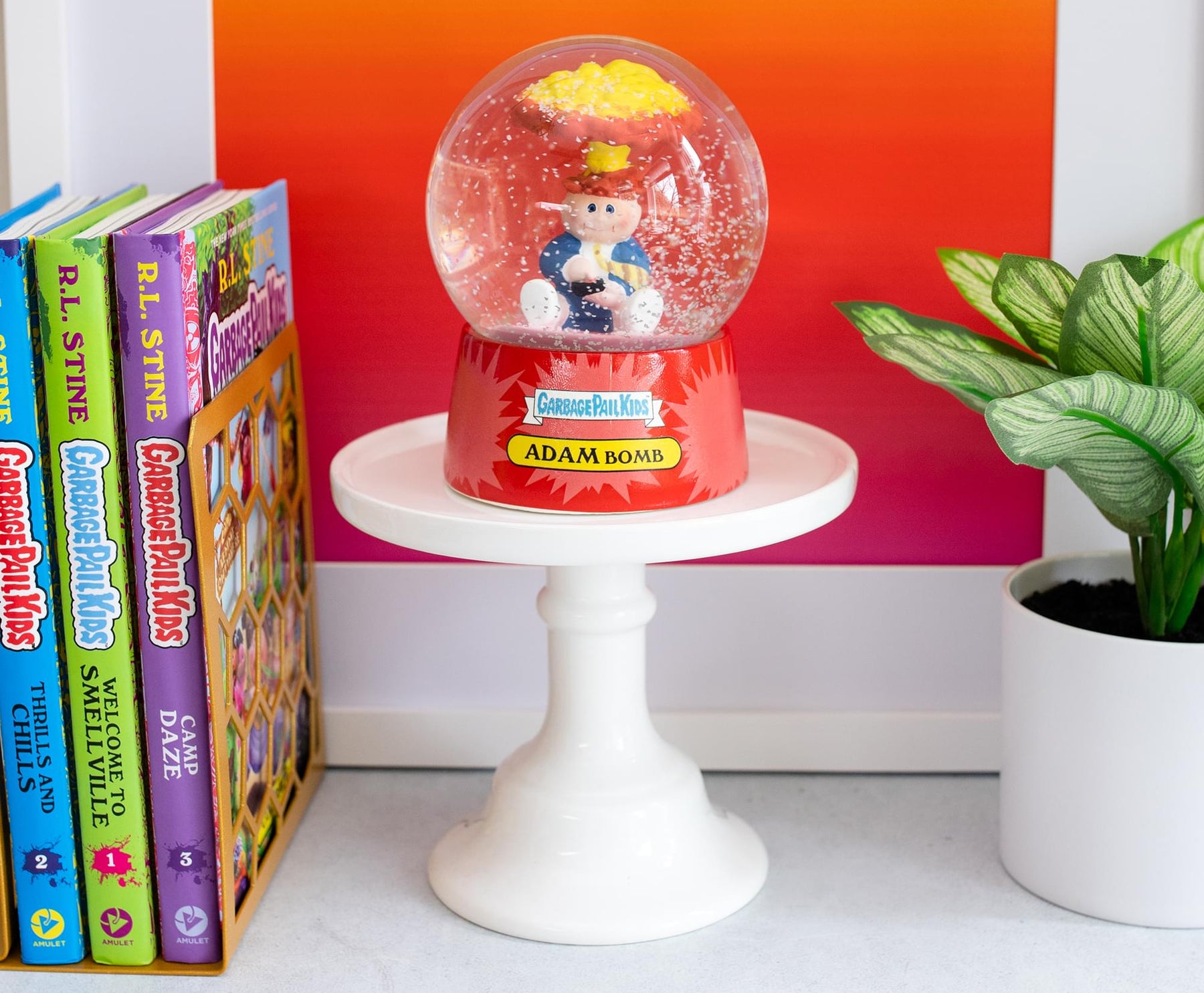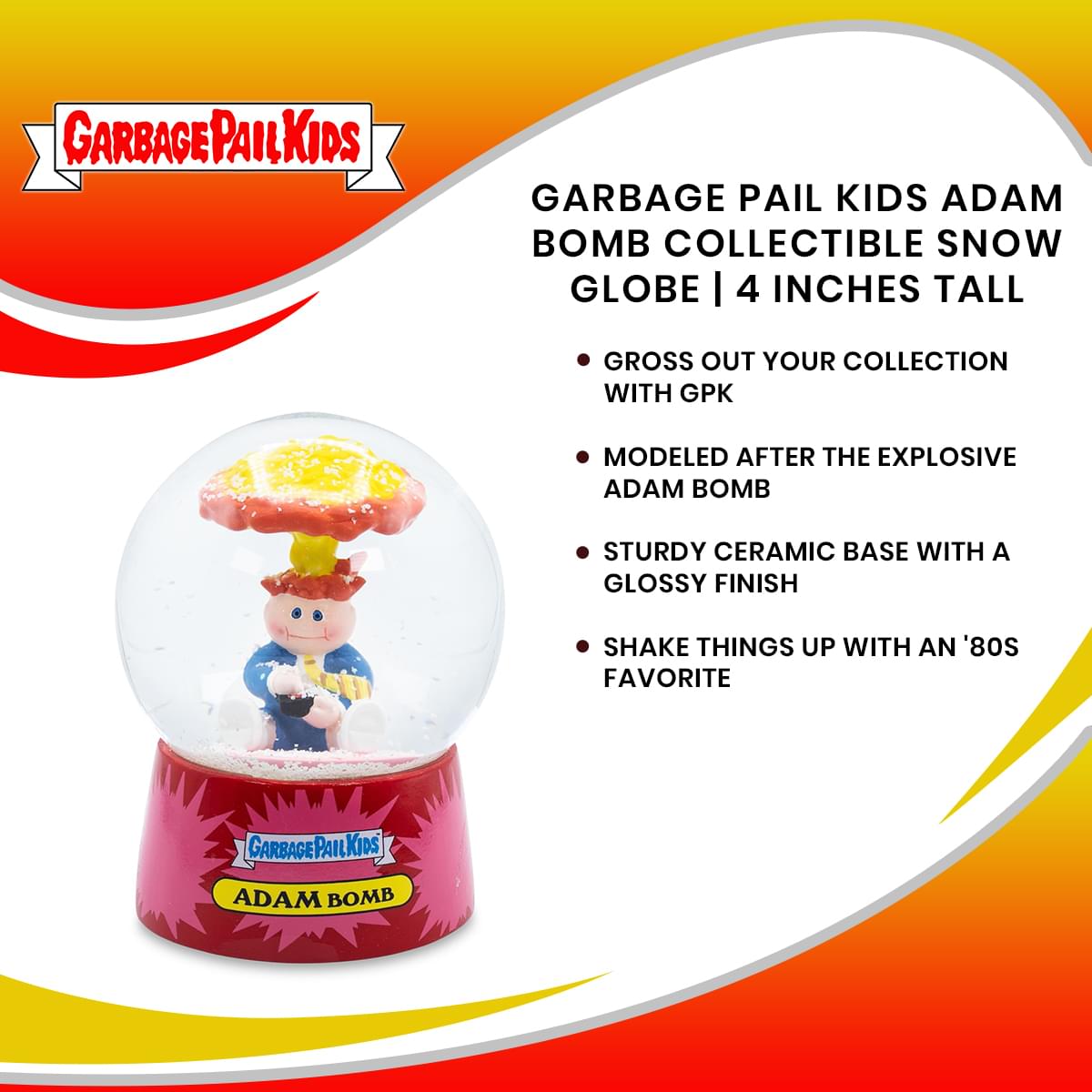 Garbage Pail Kids Adam Bomb Collectible Snow Globe | 4 Inches Tall
Something Special For Fans: Shake things up in the zany world of Garbage Pail Kids with this collectible Adam Bomb Snow Globe. Where gross meets perilous, this precious keepsake is sure to be a favorite.
An Explosion Of Chaotic Fun: Collectible snow globe features the explosive GPK character Adam Bomb. The miniature scene recreates the icon's first appearance in the Topps trading card sticker series.
Turn Your Favorite Icon Into Art: The pseudo-mascot of the popular franchise, Adam Bomb's classic look is immortalized within this fun memento. The base is printed with the GPK logo and the character's name.
A Nostalgic Keepsake: Snow globe measures approximately 4 x 4.5 inches, including the ceramic base. The perfect size for collecting, you can easily display this memento on your desk, mantle, and other spaces.
Made For '80s Kids: Throwback! Revel in the gross fun of this officially licensed Adam Bomb Snow Globe from Garbage Pail Kids. This collectible keepsake is the very best in nostalgic memorabilia.
FOR FANS OF THE DISGUSTING AND DISTURBING
The vintage Garbage Pail Kids Topps trading card stickers are getting an even grosser makeover with this Adam Bomb Snow Globe. Garbage Pail Kids are the perfect example of a parody done right, mixing elements of chaos with unique characters to create a collectible series of unforgettable icons.
WHERE GROSS COLLECTIBLES MEET HOME DECOR
Full of gross fun, kids and collectors simply can't get enough. This collectible snow globe stars the classic GPK icon Adam Bomb, a truly explosive character and one of the beloved faces of the original trading card series. Shake things up to watch nuclear fallout rain down... in a flurry of snow.
Read All About It on Our Blog
Trending Geek