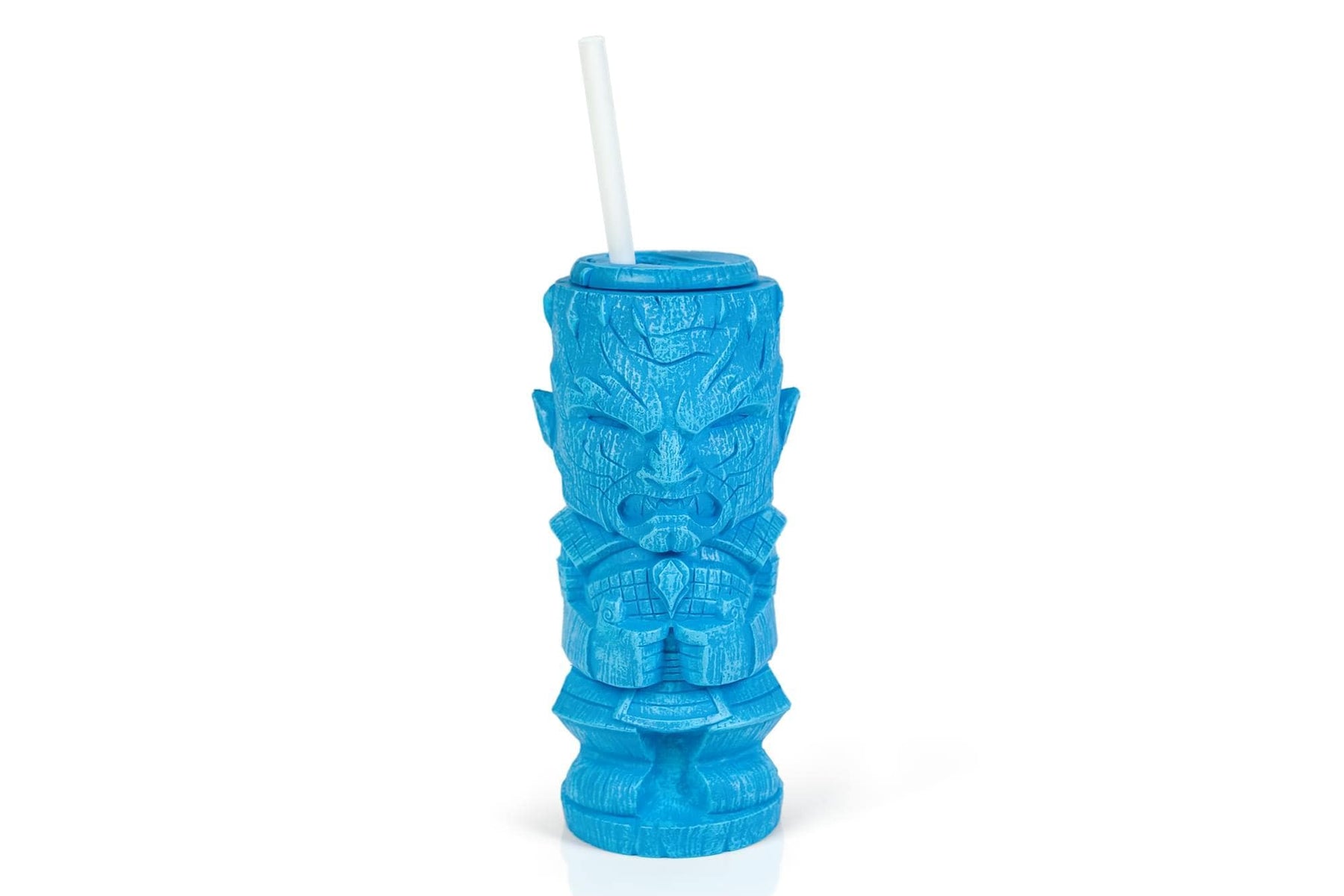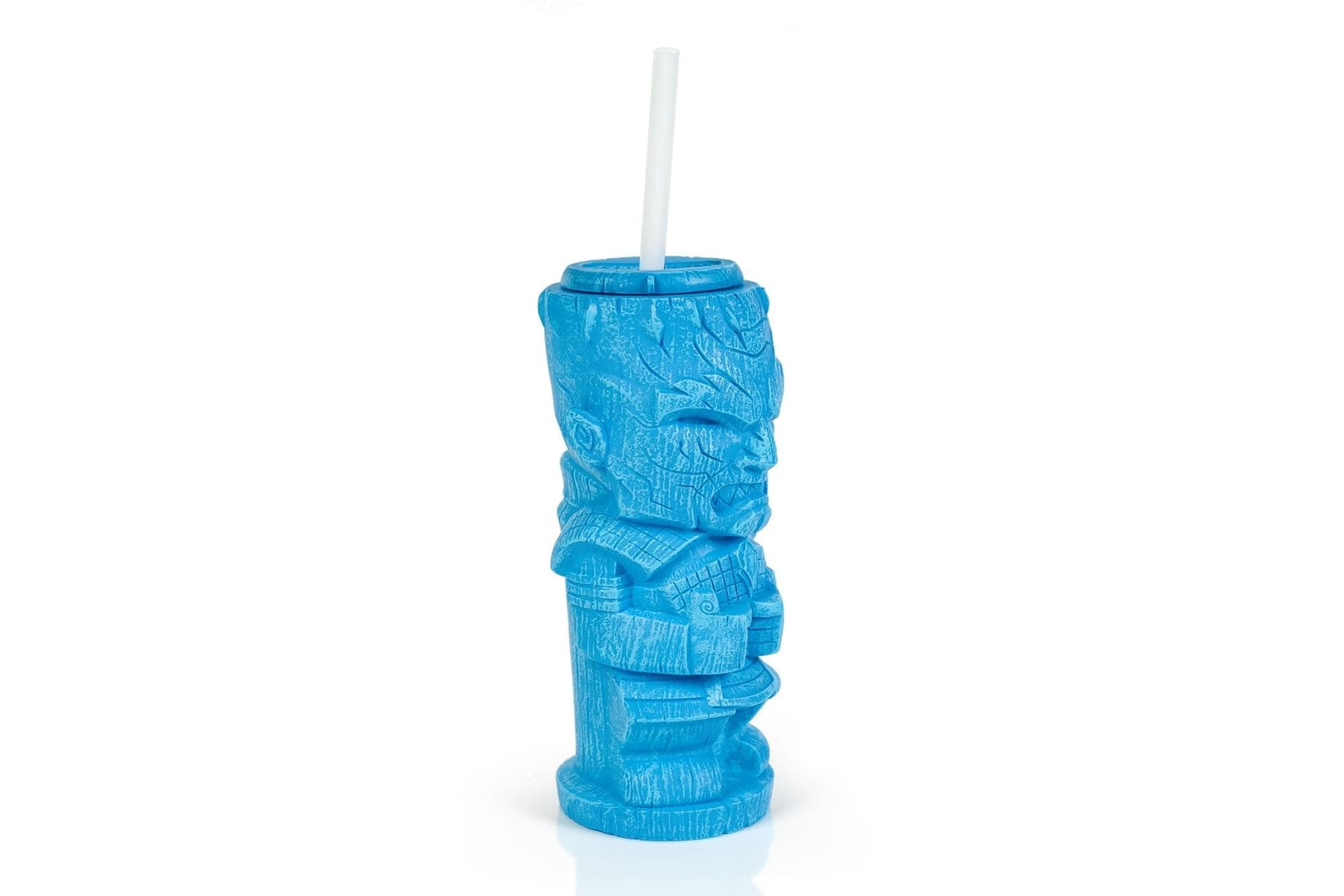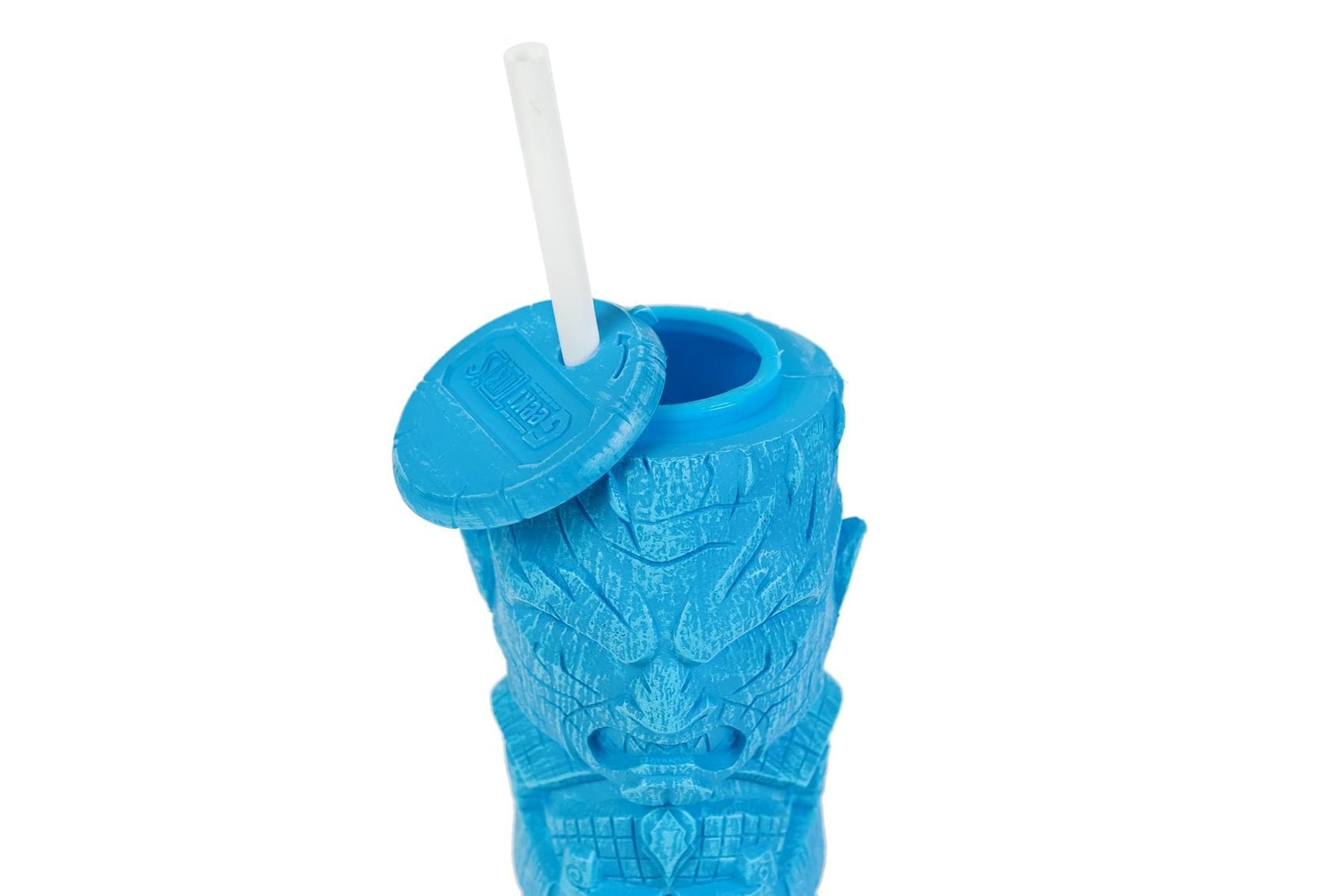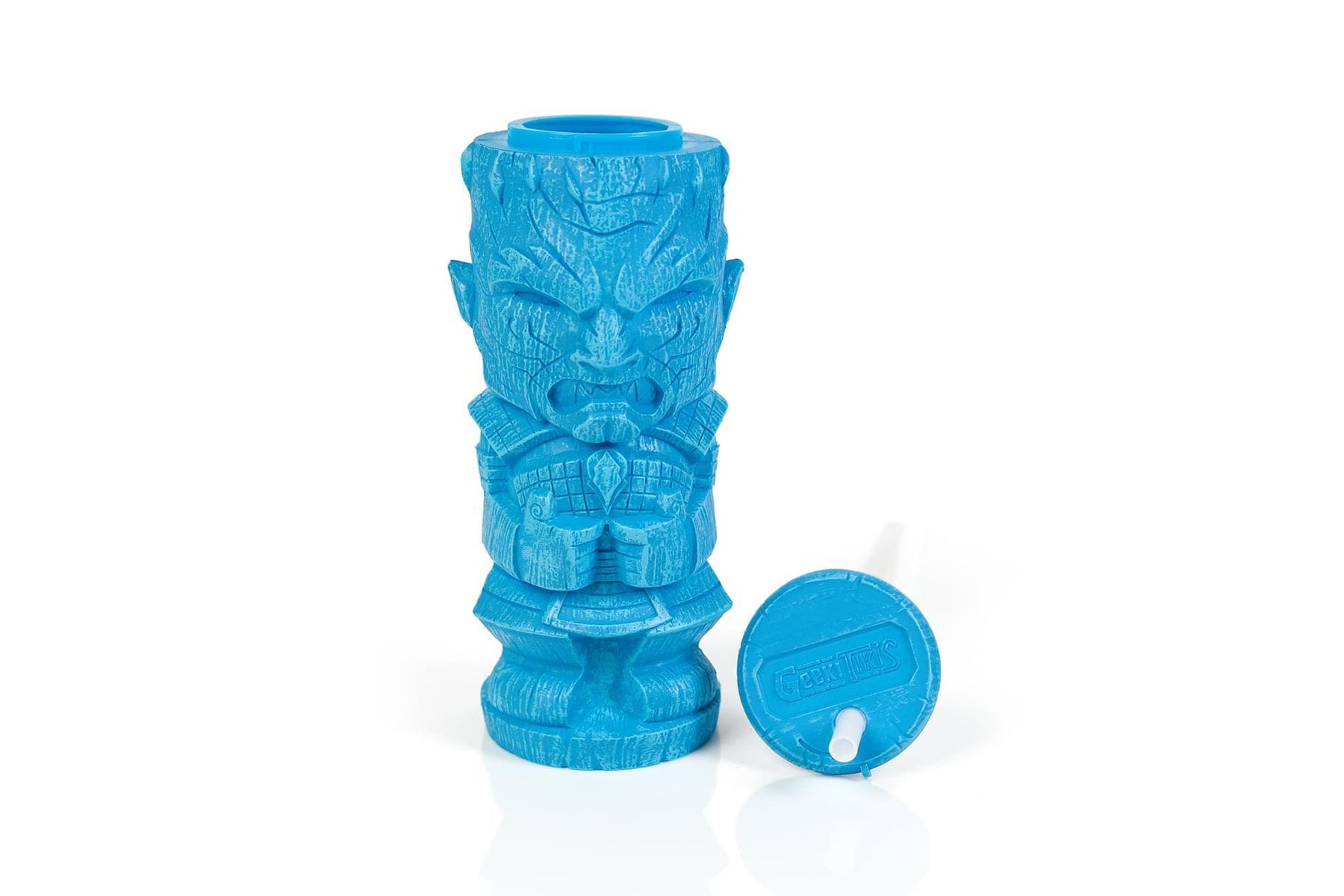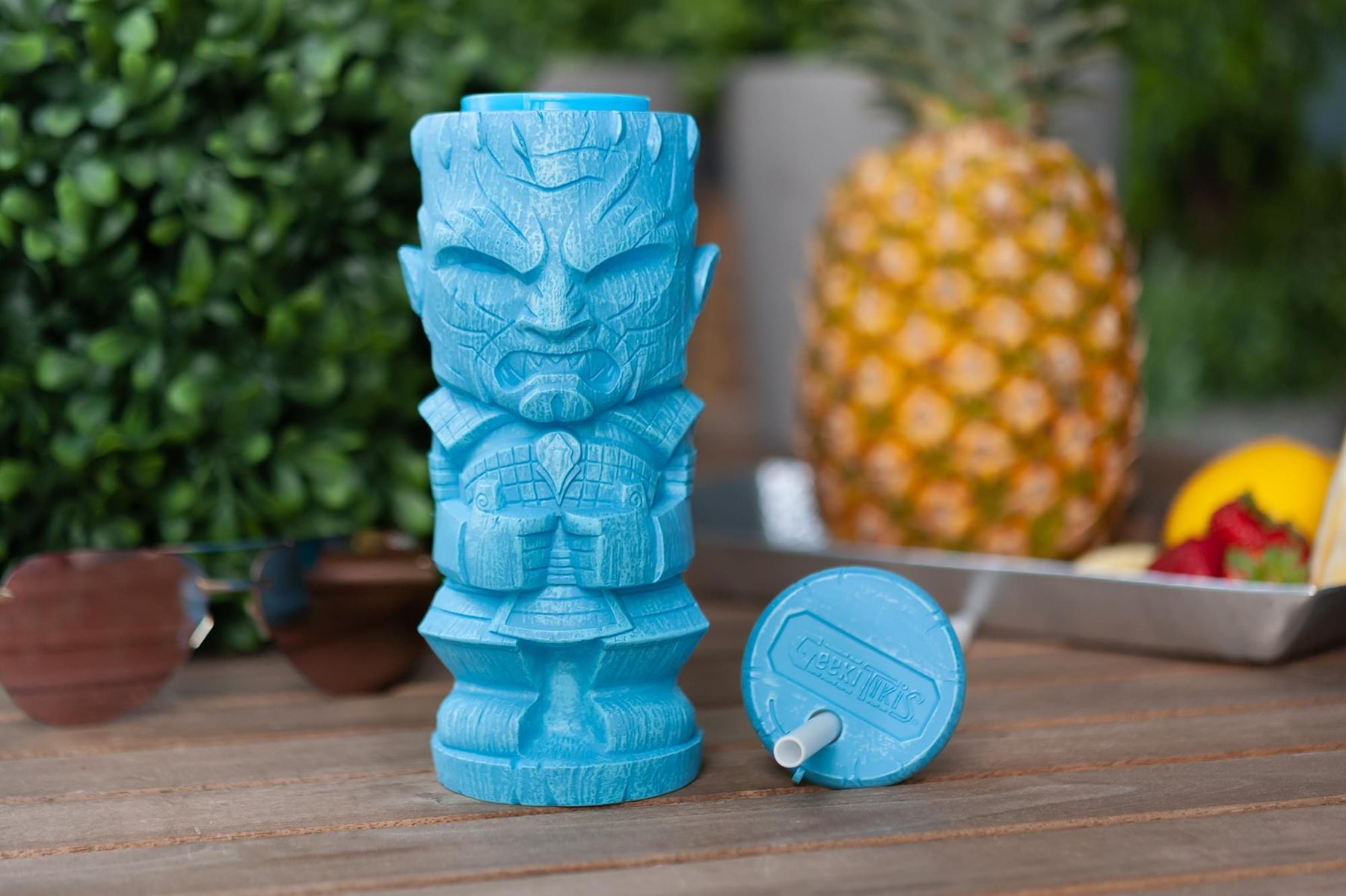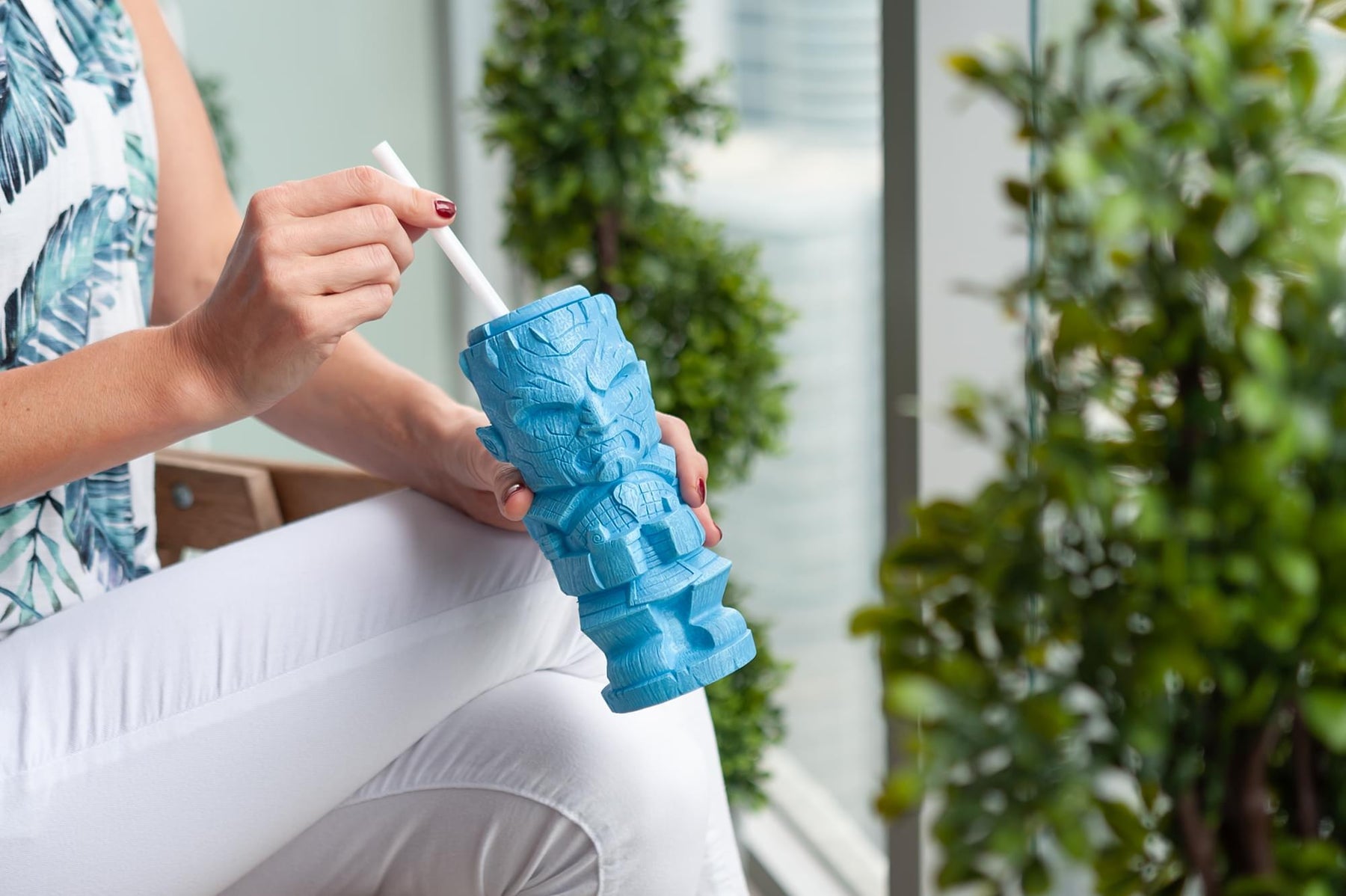 Geeki Tikis Game Of Thrones The Night King Tiki Style Tumbler | Holds 25 Ounces
RAISE MORE THAN THE DEAD: The Night King is the menacing supernatural being who can raise armies from the dead at his command. Avoid this gruesome fate and raise this tiki-style water bottle in tribute to the supreme leader of the White Walkers!
THE FIRST WHITE WALKER: Tiki tumblers are a popular commodity among those who enjoy a fun and refreshing drink. Add that icy chill to your Game of Thrones tumbler collection with the first White Walker, The Night King!
DRAGON FIRE TESTED QUALITY: This collectible tiki bottle is crafted from a durable plastic material and built to last. Complete with a lid and matching straw, this Night King tumbler is crafted from BPA-free materials!
ENJOY THE COLDEST DRINKS IN WESTEROS: With a plastic design and a 25-ounce capacity, The Night King is the perfect water bottle for any activity! Collect this water bottle and other collectible Geeki Tikis bottles from the Game of Thrones universe!
LEGENDARY GAME OF THRONES TIKIS: Each Geeki Tikis Game of Thrones tumbler combines your favorite Westeros characters with a fun tiki style! This Night King bottle is officially licensed and perfect for any tiki tumbler collection!
QUENCH YOUR THIRST WHILE RECRUITING THE UNDEAD

Created by the White Walkers, the Army of the Undead is composed of beings known as wights. Wights are creatures who behave similarly to zombies and will do the bidding of the White Walkers. There is no better ruler suited for this menacing army than the first white walker, the supreme ruler of the undead, the Night King! Raise a glass to this fearsome king as they march south on the kingdoms of Westeros with this tiki-style tumbler! Resembling the likeness of the Night King himself, this tiki-style Game of Thrones tumbler is the perfect companion to watch Game of Thrones with! Complete your collection of Game of Thrones tiki drinkware with this beautifully crafted Night King tiki tumbler!


OFFICIAL GEEKI TIKIS COLLECTIBLE CUPS

Combining the popular fashion of tiki cups with amazing pop culture icons, Geeki Tikis has created a product line for geeks, nerds, and superfans to enjoy their favorite drinks with their favorite characters! Made from durable quality plastic, each cup is designed to deliver stunning details while also being durable enough to quench your thirst round after round! Enjoy the magic of Geeki Tikis tumblers and collect the complete set of your favorite series!