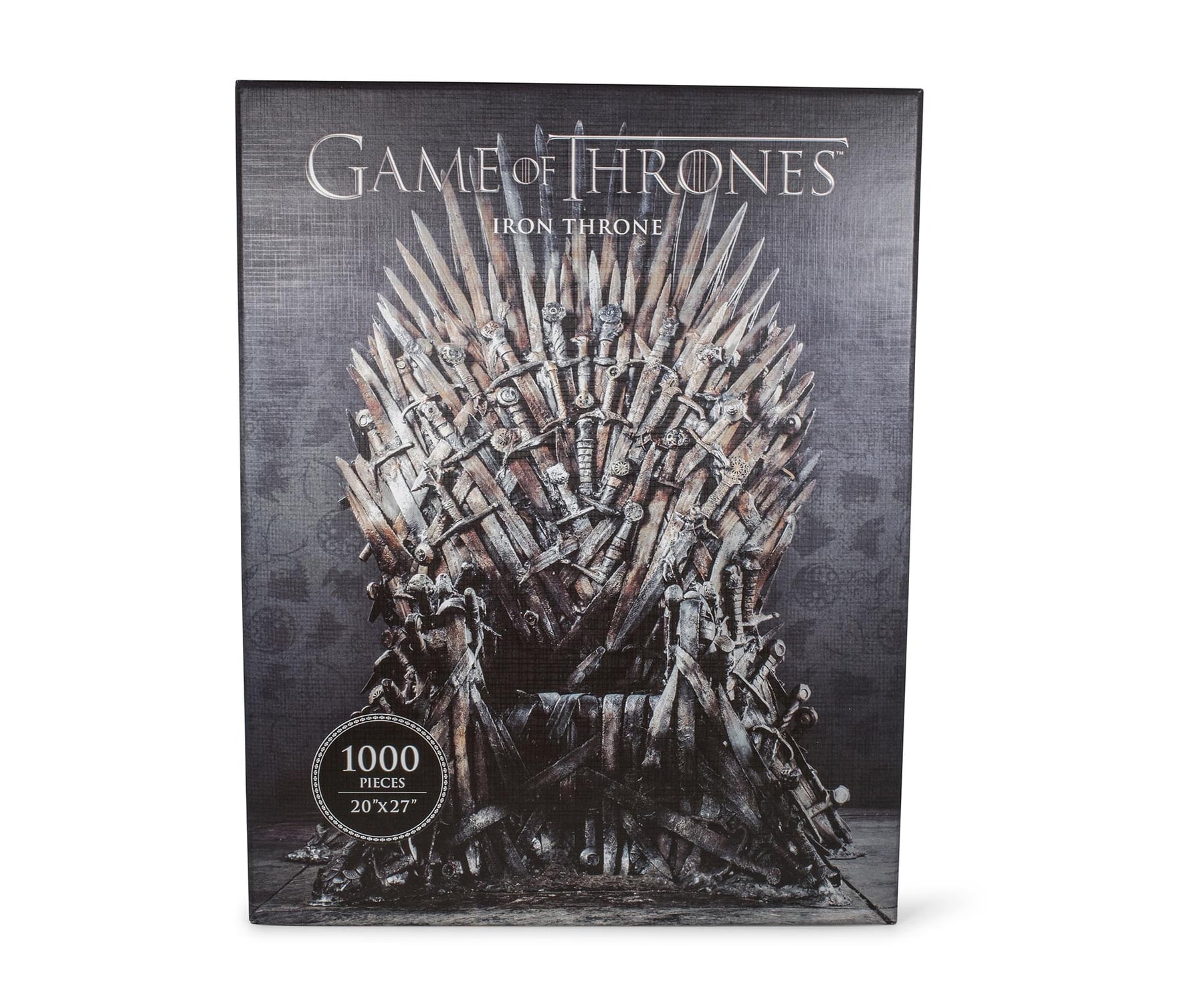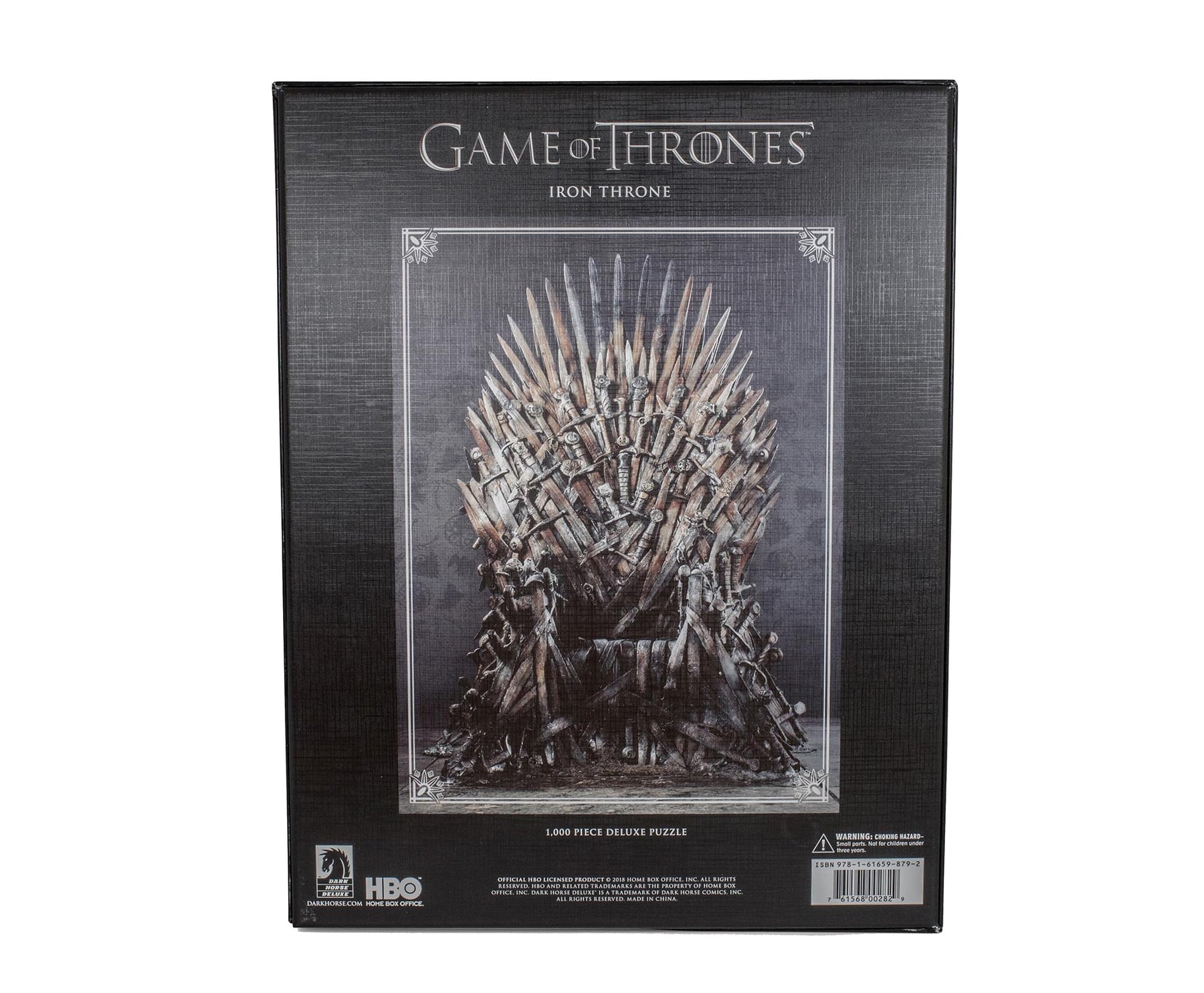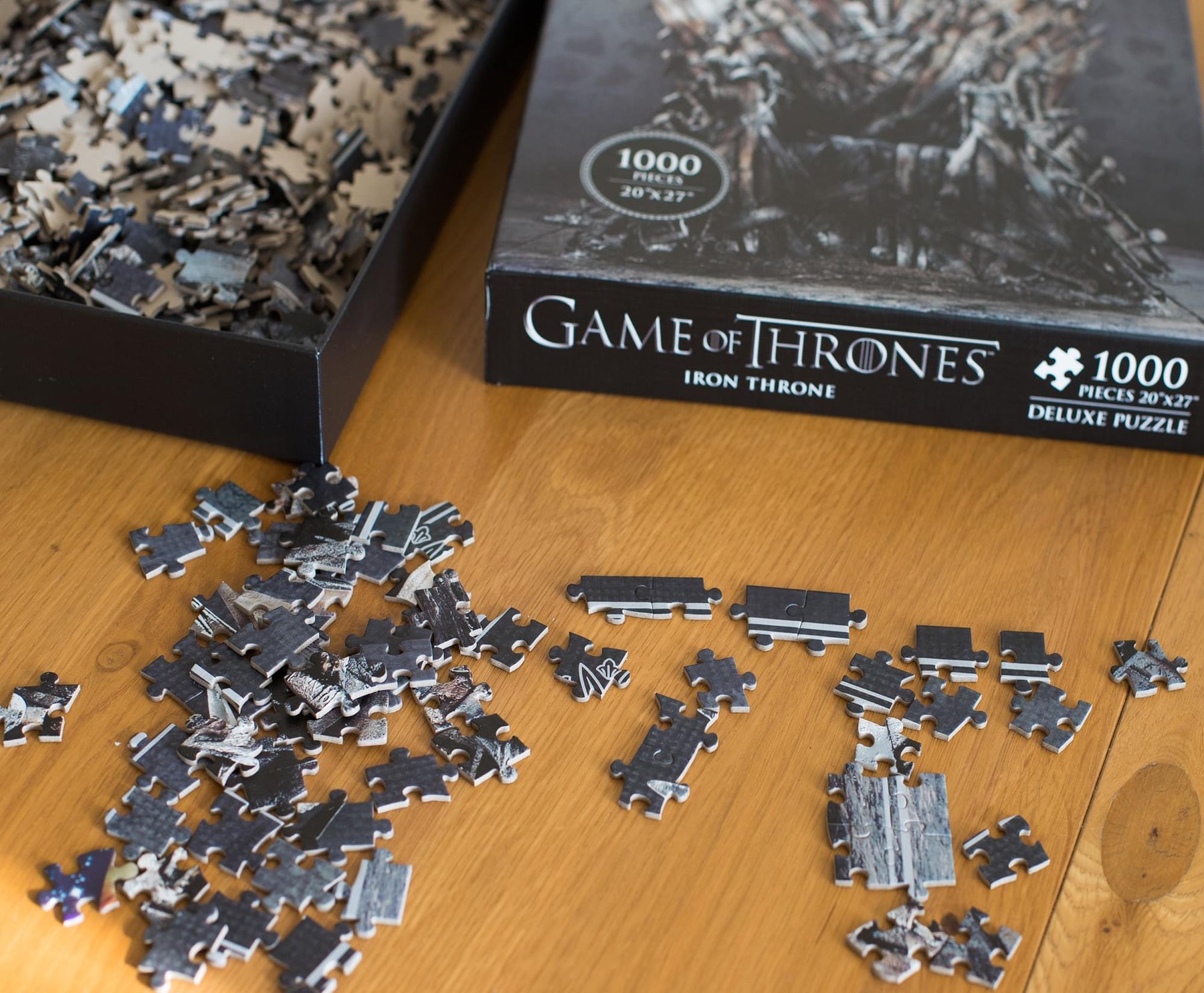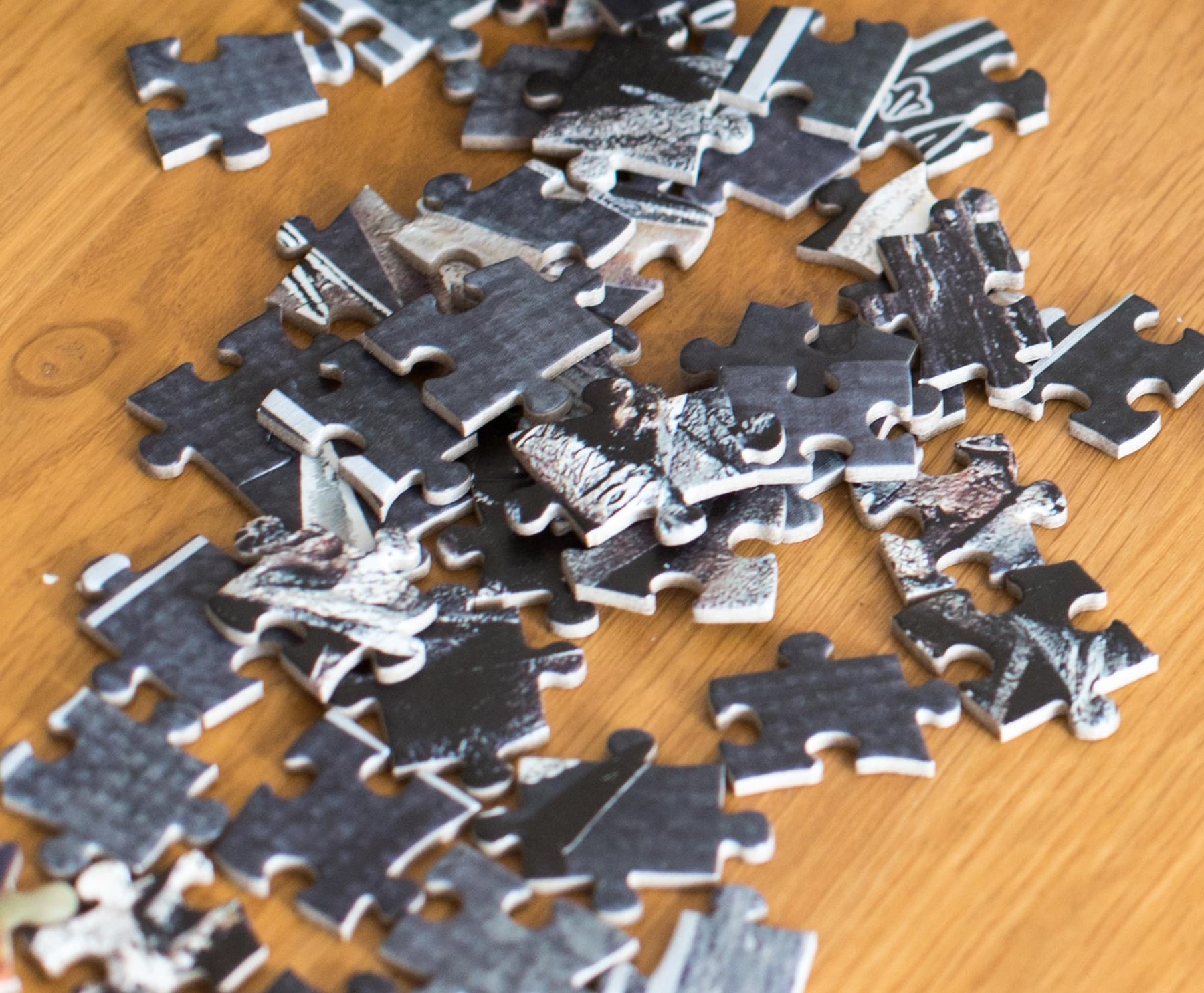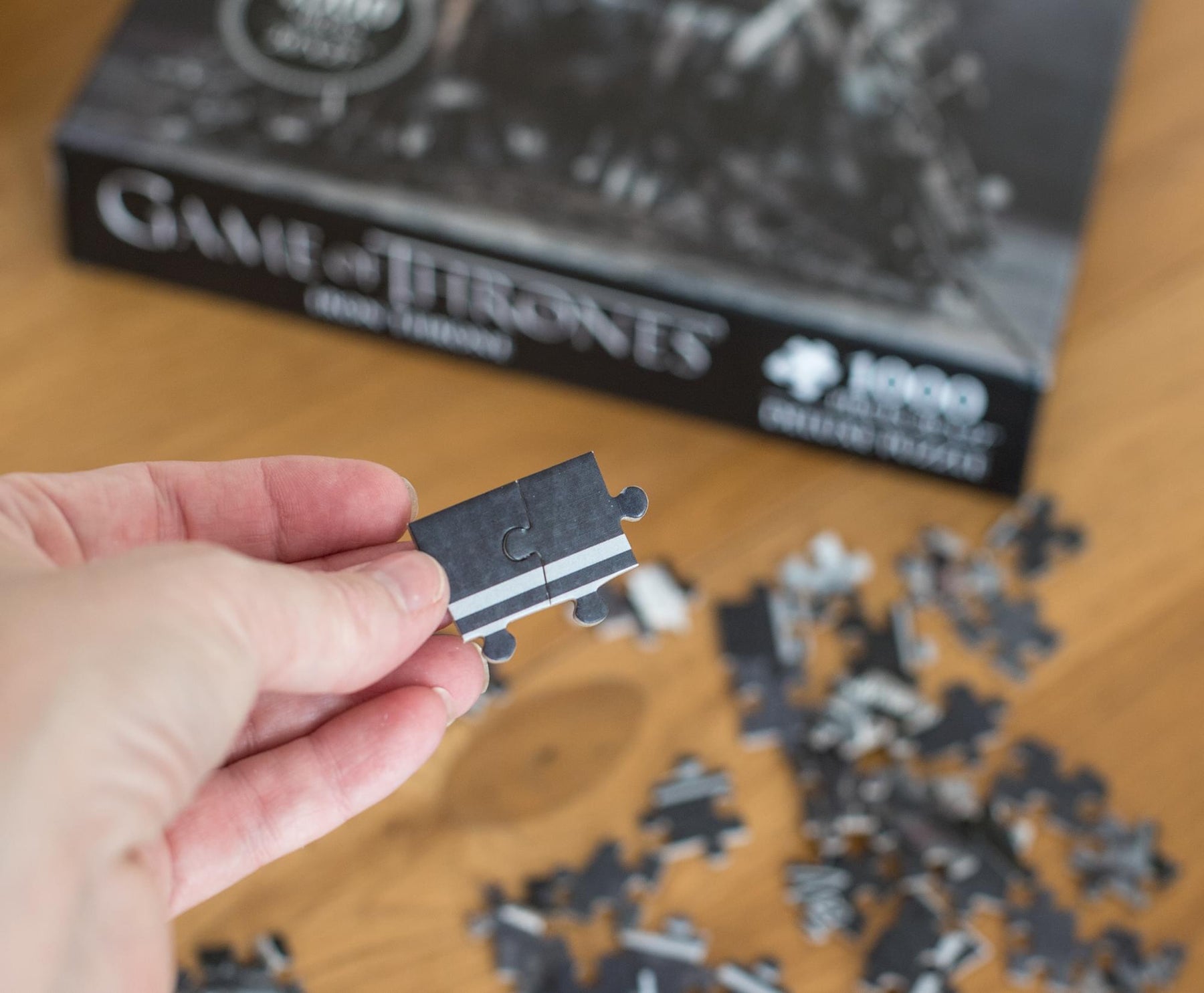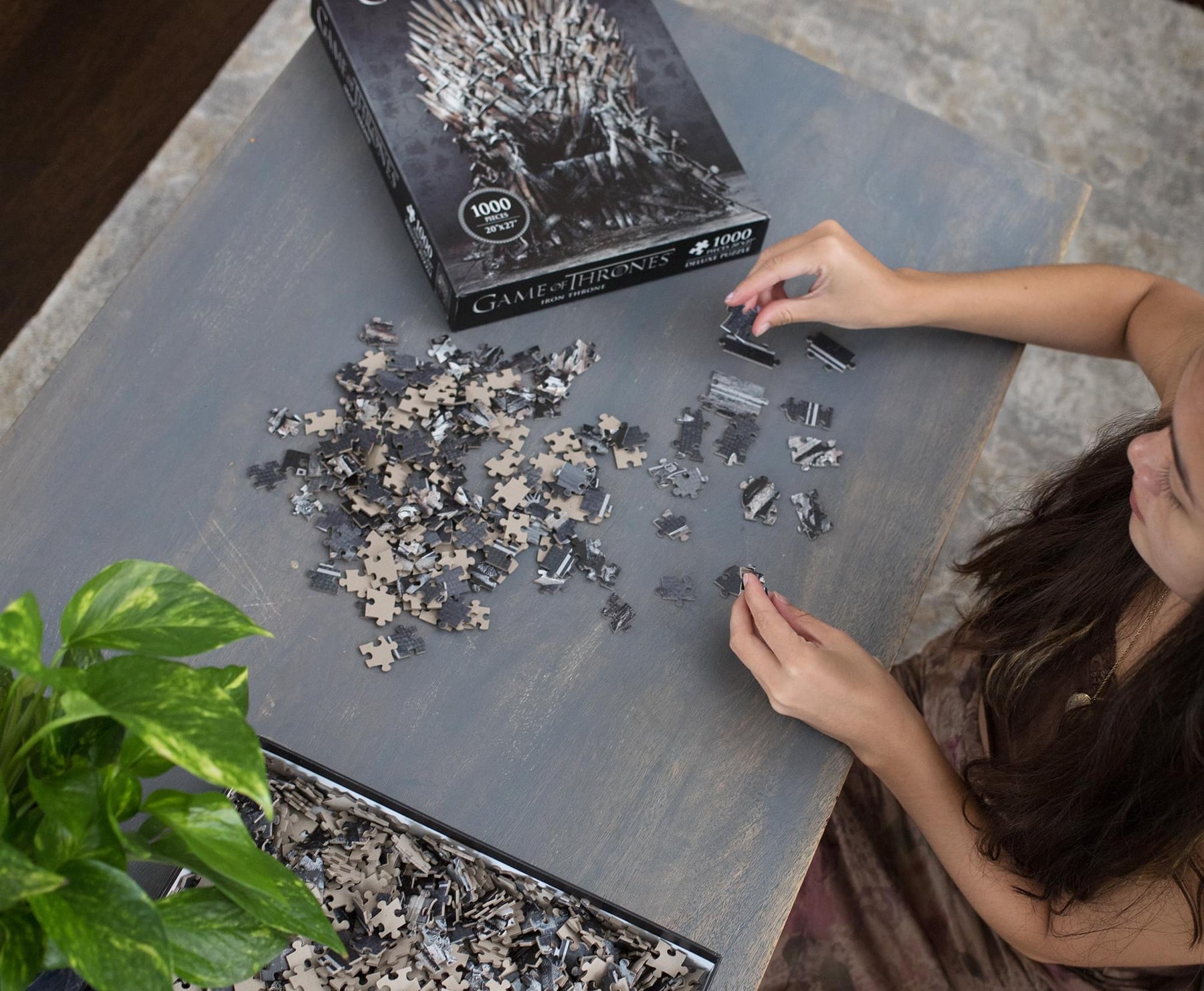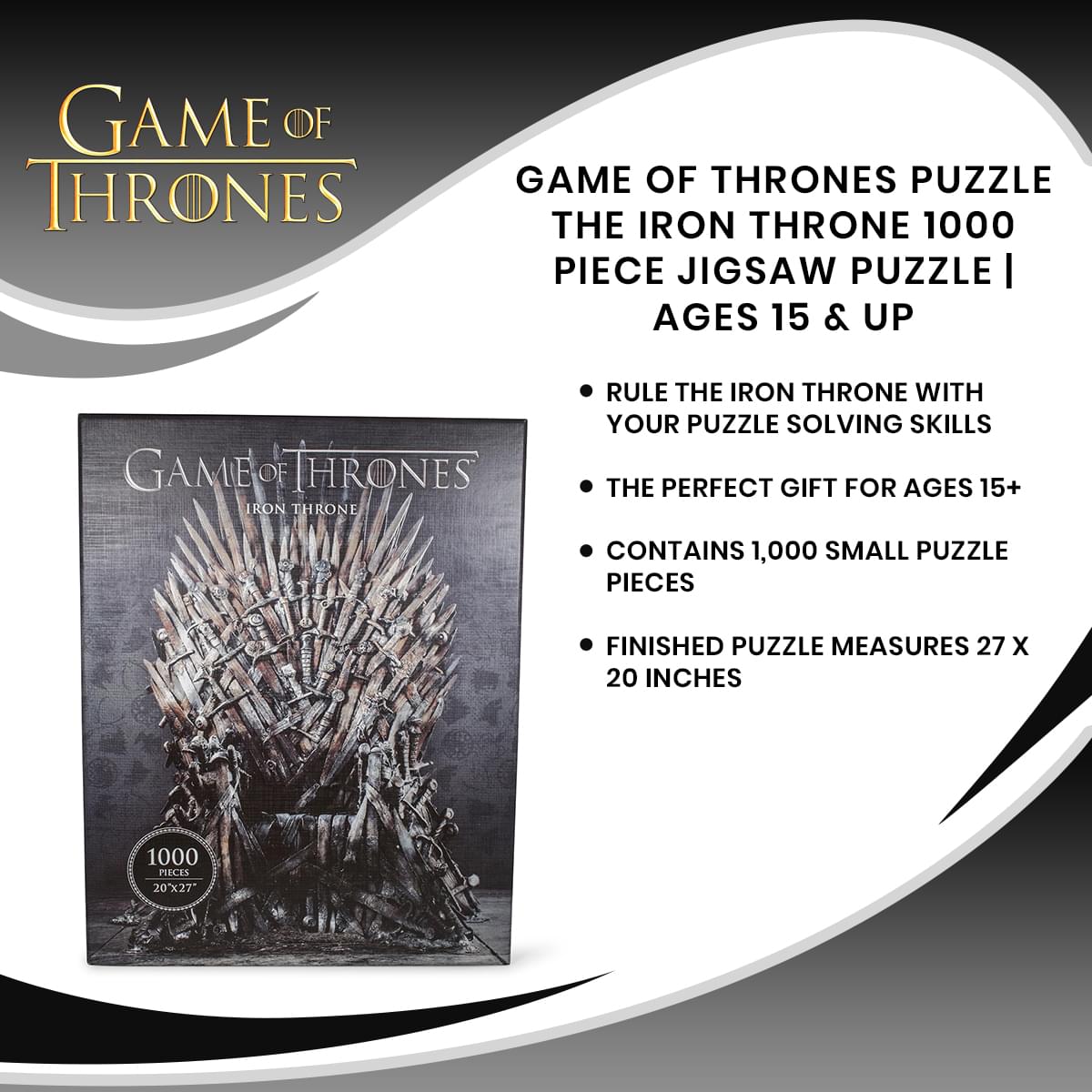 Game Of Thrones Puzzle The Iron Throne 1000 Piece Jigsaw Puzzle | Ages 15 & Up
AN IMAGE THAT BRINGS THE HEAT: Featuring an incredibly detailed portrait of the Iron Throne as seen in Game of Thrones, this jigsaw puzzle will delight the senses piece after piece and leave even the greatest puzzlers and GoT fans coming back for more!
HOURS OF PUZZLING FUN: With finished measurements of 27 Inches x 20 Inches, this full color and high quality Game of Thrones puzzle is a sight to behold. Bring the beauty of GoT to life in your home or display cases today!
PUT YOUR SKILLS TO THE TEST: Whether entertaining on family game night, or peacefully passing time on a rainy day, this puzzle provides hours of fun and puzzling mystery in each of the 1000 total count pieces. Game of Thrones puzzles for adults and families will bring everyone together!
A TIMELESS GIFT TO CHERISH: Big or small, old or young, jigsaw puzzles provide entertainment that never goes out of style. Give the gift that keeps their attention and watch as the quality matte finish pieces and people connect as one! Add this GoT puzzle to your collection today!
GREAT FOR GALLERY OR GAME ROOM: Long time jigsaw puzzle collectors and new-found puzzlers alike will marvel at the image that comes to life. Gallery framed or game room fan-favorite? You decide with this Iron Throne Game of Thrones puzzle worthy of the Mother of Dragons herself!
THE THRONE IS YOURS
As the dust settles over Westeros, the Iron Throne lay vacant. Now is your opportunity to seize the throne and piece together the Kingdom again. This Game of Thrones puzzle is the perfect way to share your love for the hit HBO series with your friends and loved ones. Spend an evening with the family with one of these fun puzzle games for adults and older kids. Rated for ages 15+, these can be more difficult puzzles for adults to work through but that is all part of the fun! Enjoy the challenge with your loved ones and piece together the Iron Throne once again - Westeros is counting on you!
RULE FAMILY NIGHT FROM THE ULTIMATE SEAT OF POWER
Puzzles for adults and kids come in all shapes and sizes but rarely are they sized in comparison with the might of the Iron Throne! This particular Game of Thrones jigsaw puzzle frames the menacing throne inside of a 27 x 20-inch border. But with each piece of the throne put back together, the throne calls to you, urging you to complete the puzzle so that you may wield the ultimate power within the Kingdom. With 1,000 pieces to work through this space jigsaw puzzle is actually just a disguise for a fun-filled evening with the family or friends as you work together on one of the best puzzles for adults and kids!