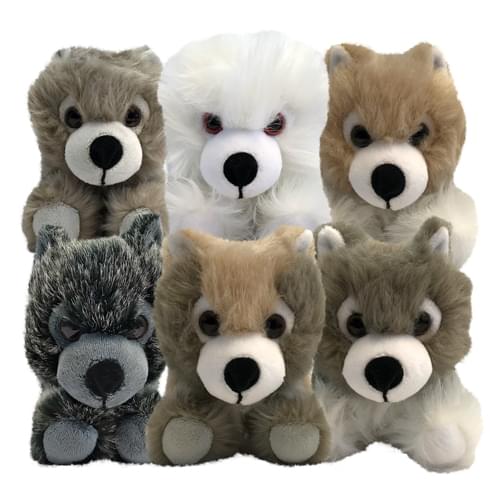 Game of Thrones Exclusive 6-Inch Plush Direwolf Prone Cub 6-Pack
Adorable direwolf cubs as seen on the smash hit show, Game of Thrones!
Includes direwolf cubs Ghost, Nymeria, Grey Wind, Shaggydog, Summer and Lady.
Each plush direwolf cub measures 6-inches tall.
This box set was a San Diego Comic-Con 2018 Factory Entertainment exclusive!
Officially licensed. Sure to make a great gift for any Game of Thrones fan!
On Game of Thrones, the children of House Stark discovered and adopted a litter of direwolf cubs, with each child paired to a distinct animal that he or she raised. They eventually grew to become fearsome guardians of the Starks and Jon Snow. This Factory Entertainment box set collects all six of these tiny canines as cute plush collectibles! These direwolf cubs are ready to join you on any adventure through Westeros and beyond! Makes a great gift!