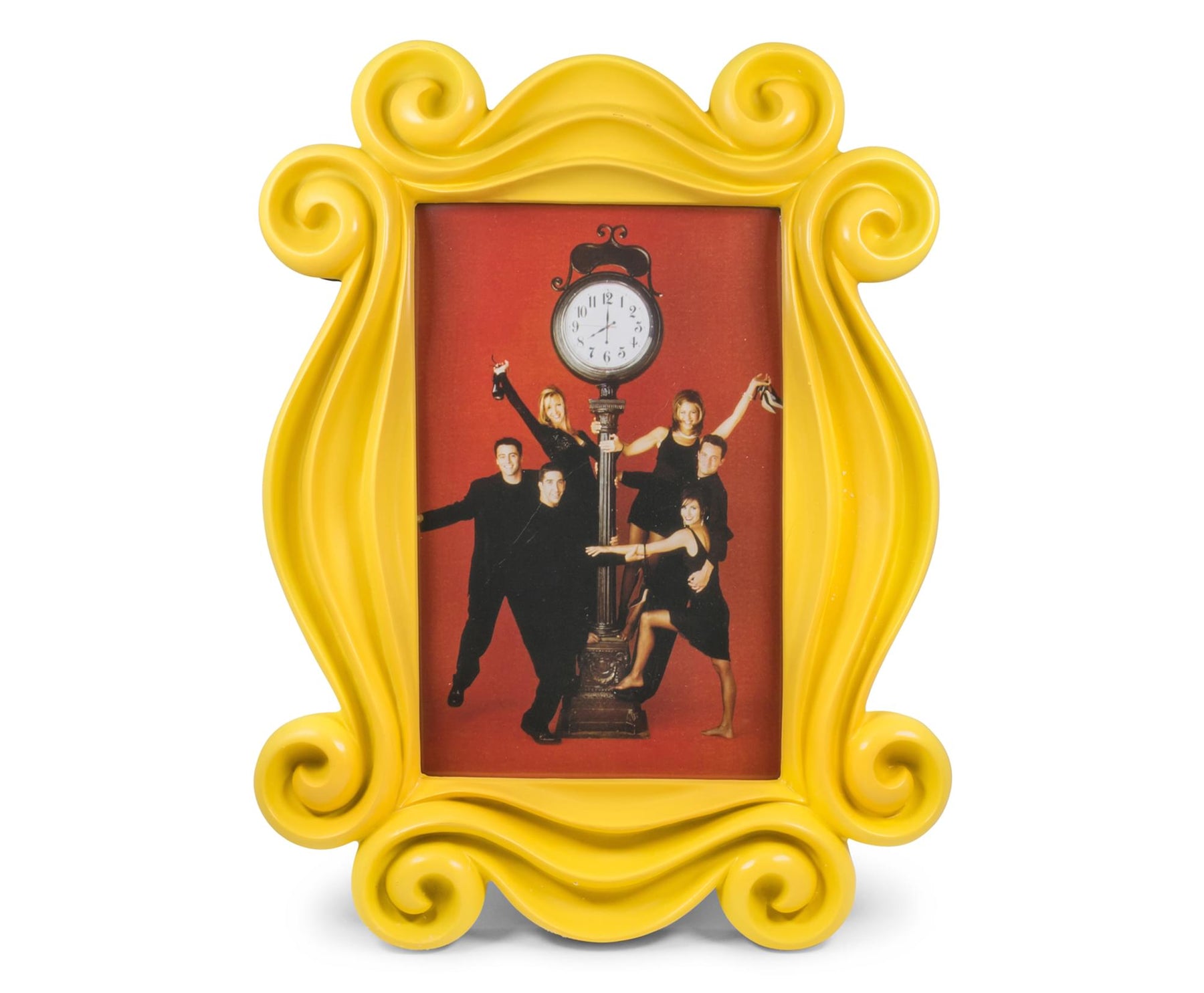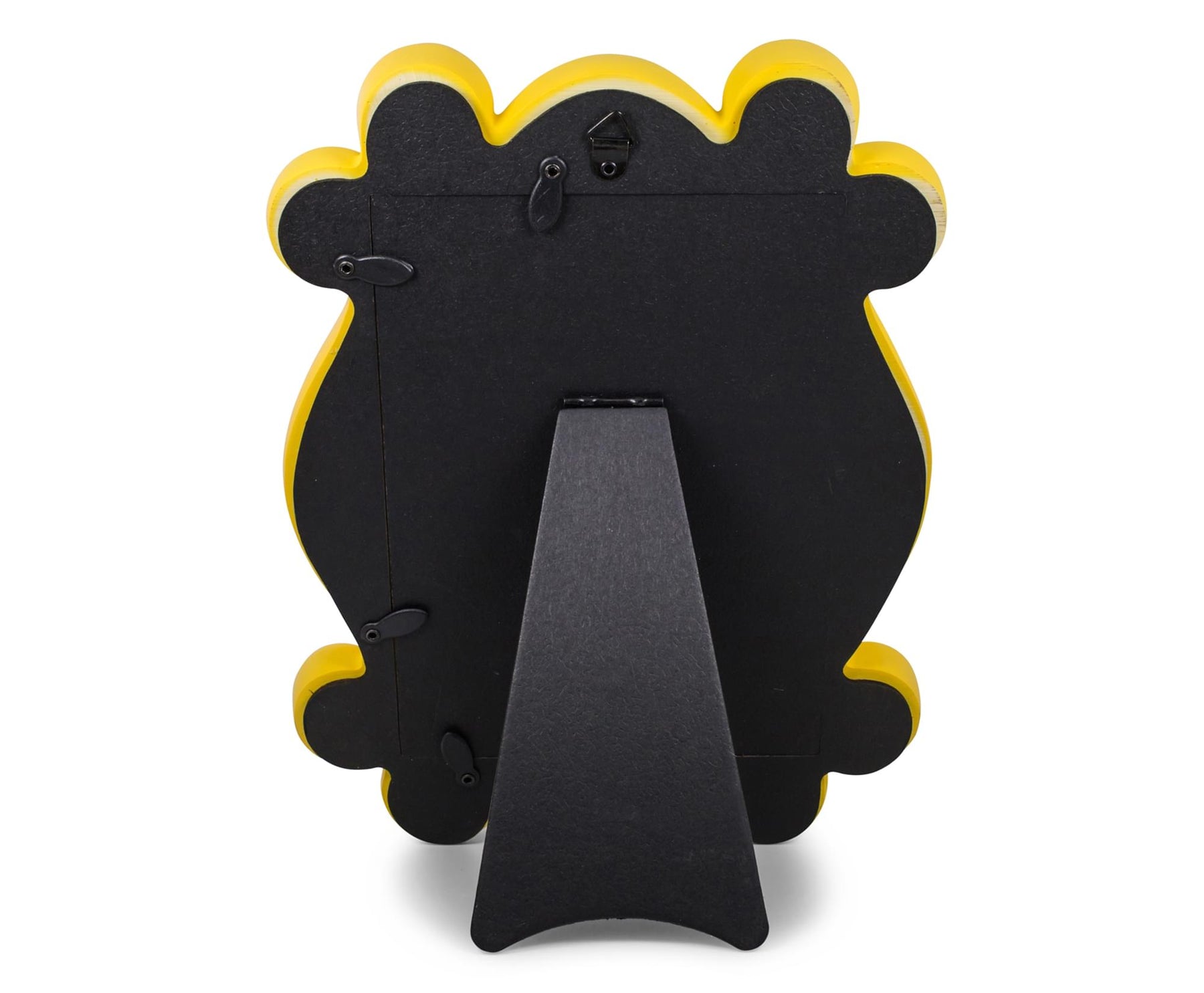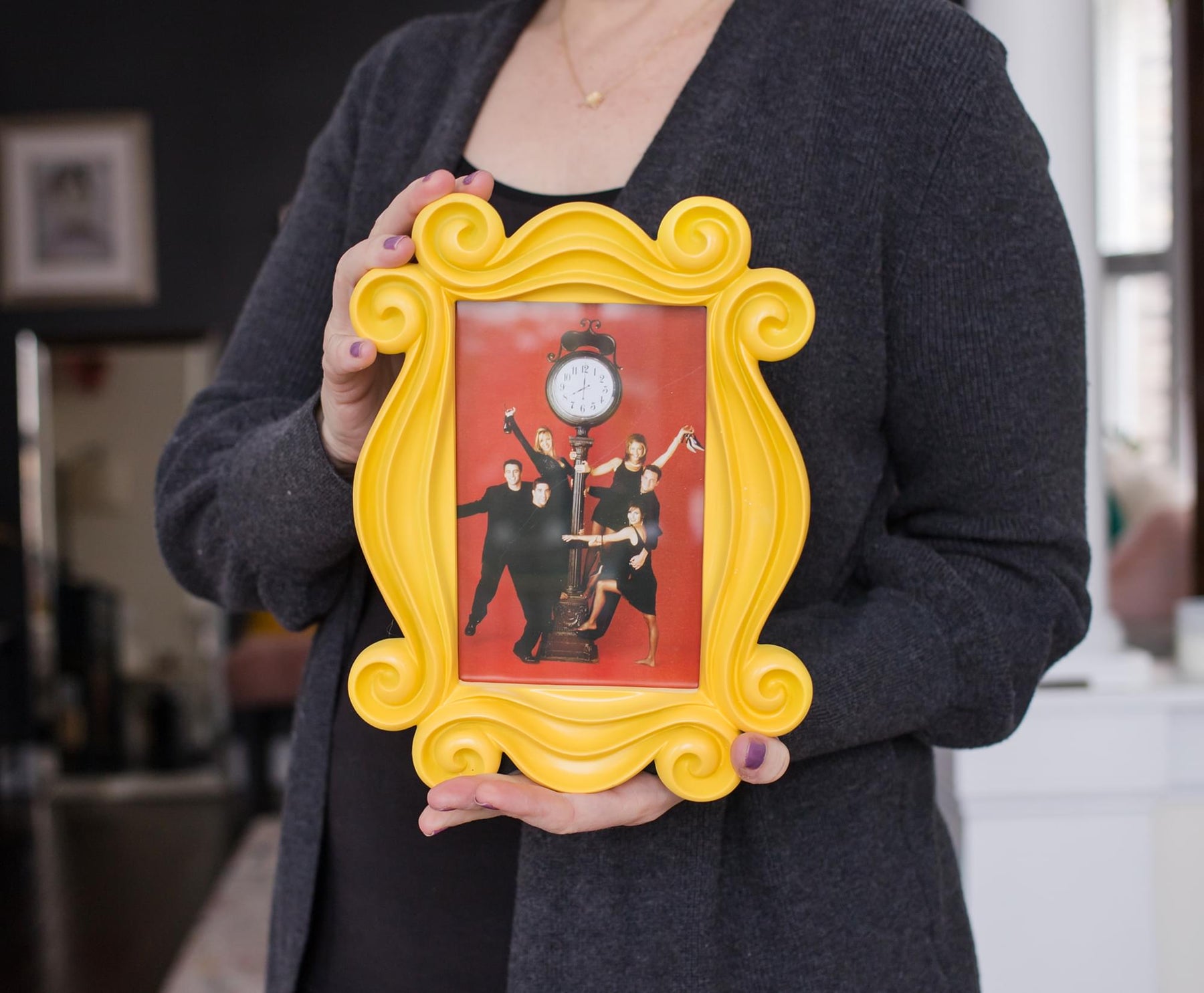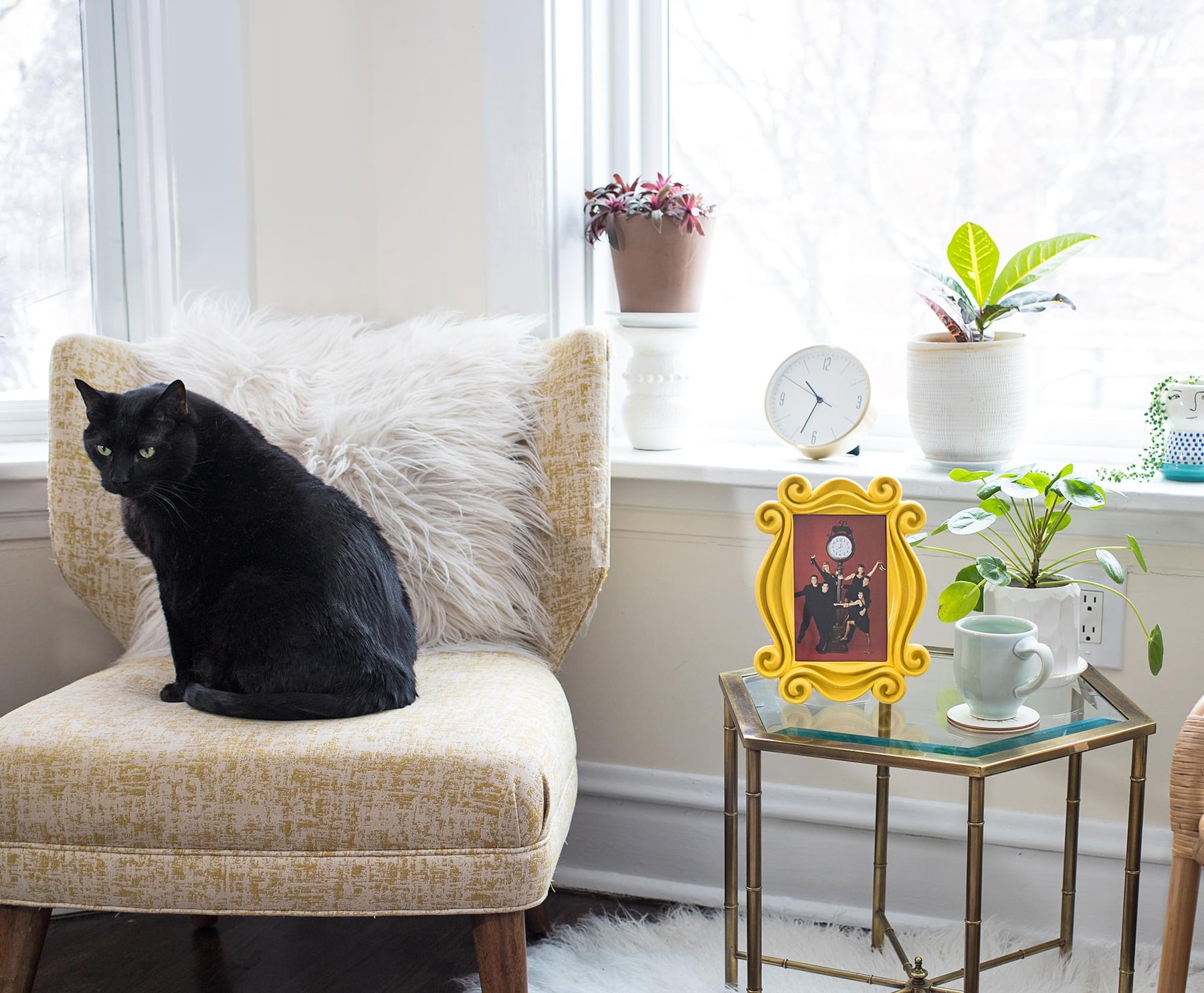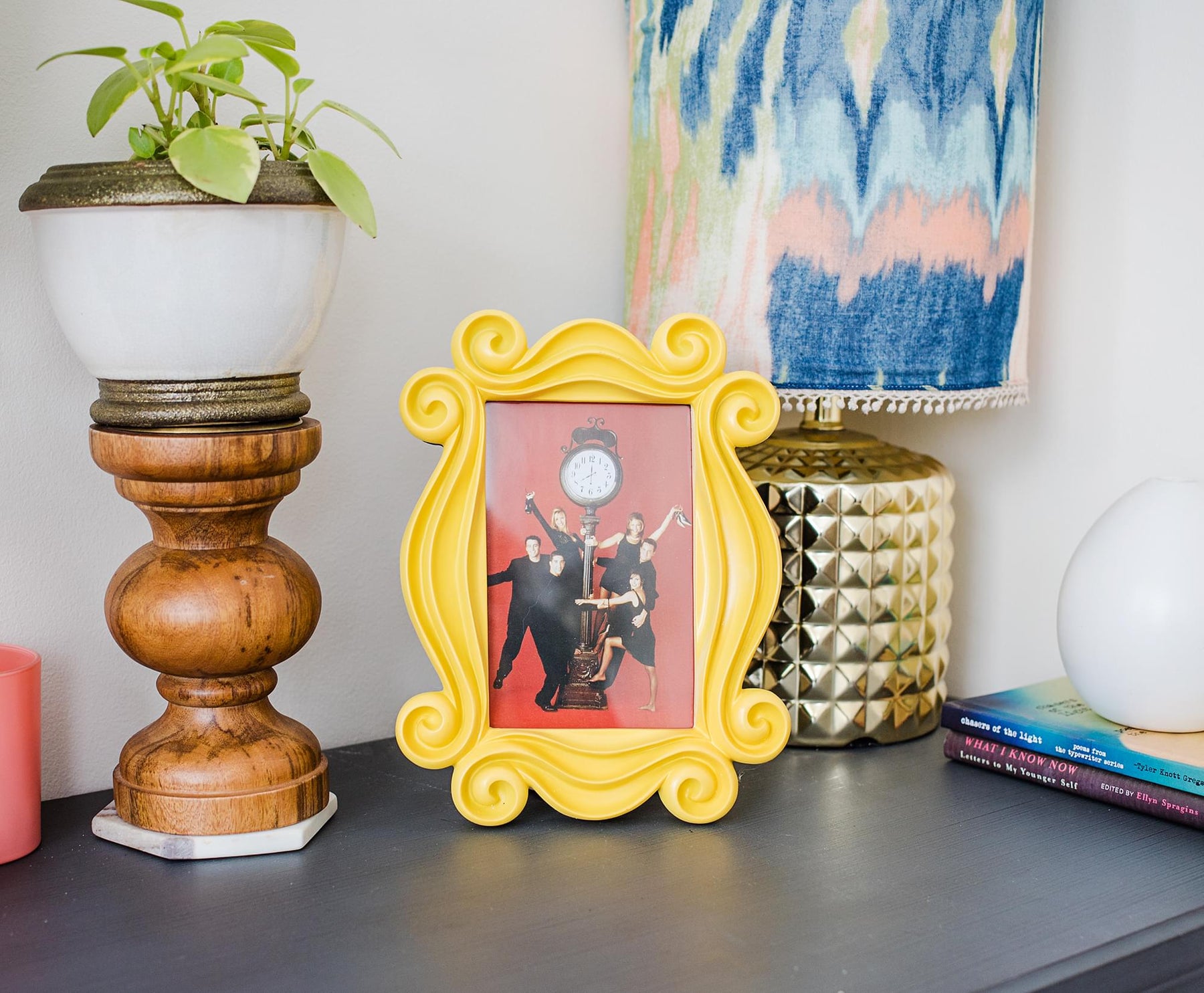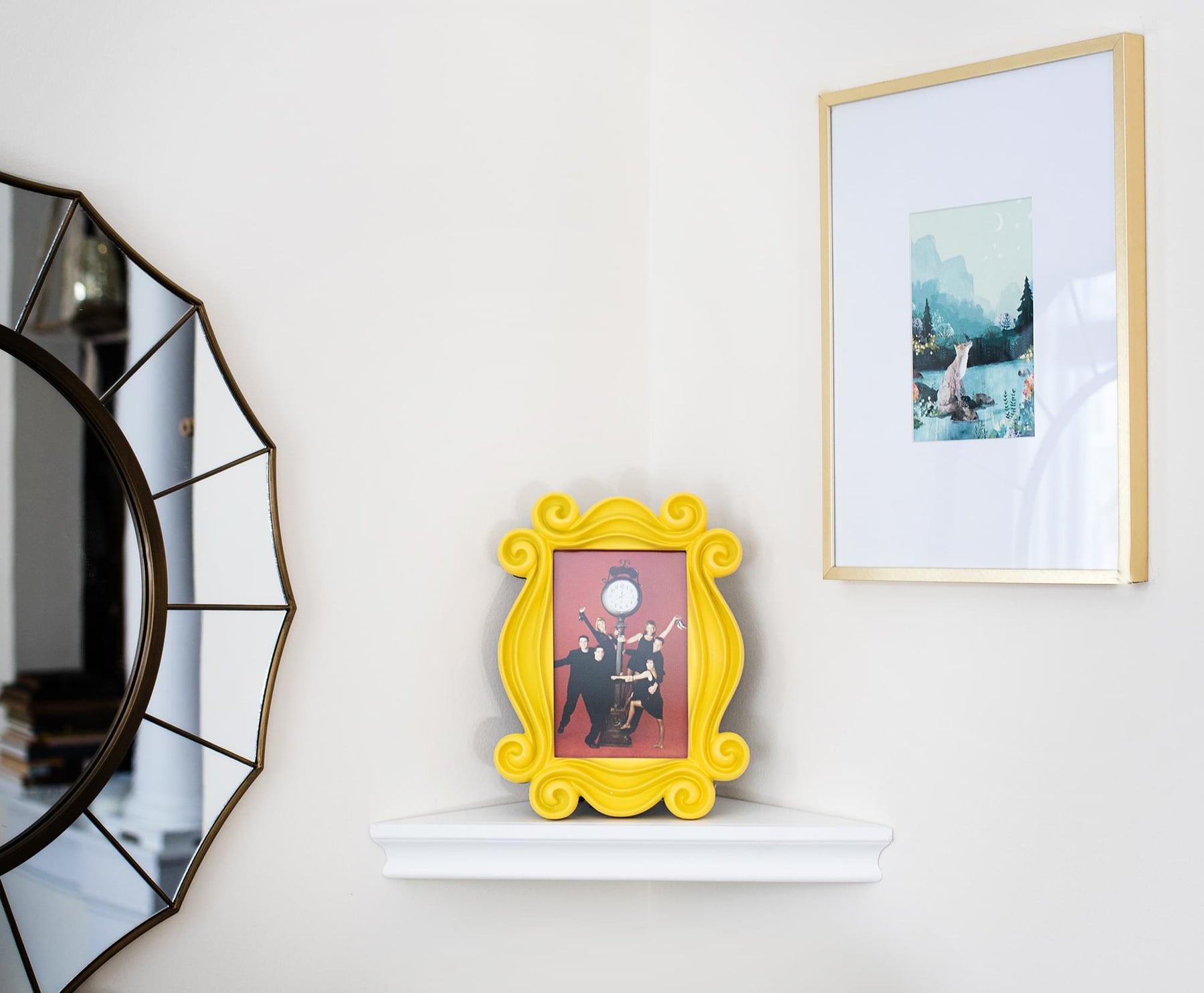 Friends Yellow Door Polyresin Photo Frame With Stand | 10 x 7.5 Inches
They'll Be There For You: Add a touch of fandom to your space with this Friends photo frame. The fun design is inspired by Monica Geller's iconic yellow peephole door frame, which can be seen hanging from her apartment door.
Premium Construction: Made of durable polyresin material, this picture frame from the classic Friends TV show is a collectible replica that is sure to delight fans. Measures approximately 10 x 7.5 inches (fits a standard 5 x 7 photo).
Easy to Display: This versatile picture frame features two unique styles, standing and hanging. The photo frame has a built-in easel stand and a hook on the back, allowing for it to be displayed on a flat surface or hung up on a wall.
Geeky Home Decor: Specially crafted, the TV-authentic design of this photo frame makes it a must-have for any fan. Display it on your table top and mantle, or mount it on the wall to create a decorative picture gallery.
Ultimate Collectible: Take home an iconic piece of TV sitcom history with this yellow picture frame inspired by the Friends TV show. Enhance your living space with geeky room essentials based on the classic '90s sitcom.
THEY'LL BE THERE FOR YOU, LITERALLY
Remember all the great times your group has shared together with this Friends Yellow Photo Frame, featuring a fun design based on the classic TV sitcom. Inspired by Monica Geller's iconic yellow peephole frame that hangs on her apartment door, this themed picture frame is sure to bring a smile to guests' faces.
WHERE FANDOM MEETS HOME DECOR
Sized to fit a standard 5 x 7-inch photo, this bright polyresin picture frame brings a bit of whimsy and fun to your home decor. This photo frame has a built-in stand and a hook on the back, giving you the option to place it on a surface tabletop or mount it on the wall.
Choose a cherished photo to show off, then find the perfect spot for it in your living space. Hang it up in your living room, bedroom, dorm, or another open area to create your very own gallery wall. Stand it on a mantle in your home or place it on the desk in your office. Better yet, you can gift it to your buddies with a memorable photo of your crew already inside.
Read All About It on Our Blog
Trending Geek