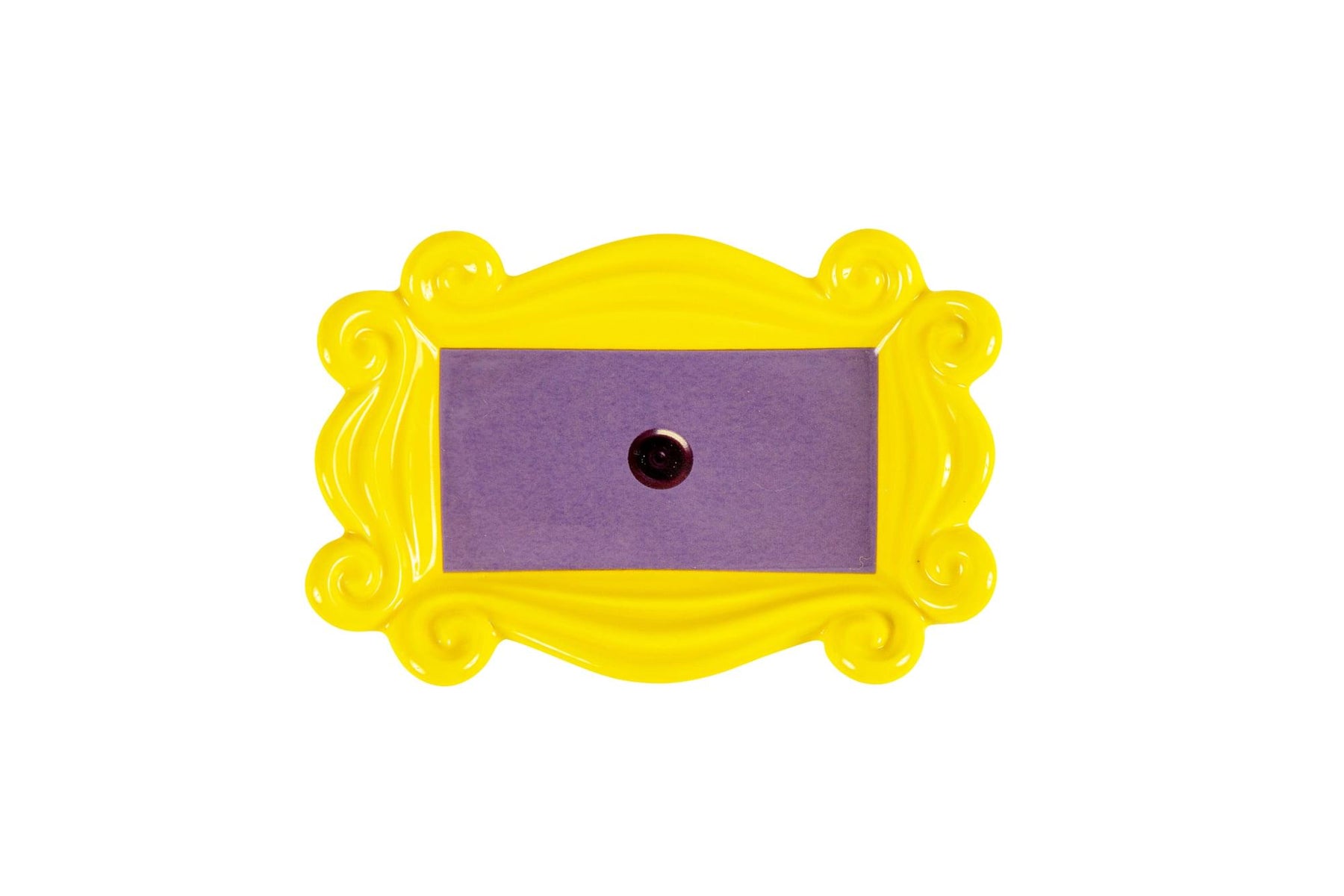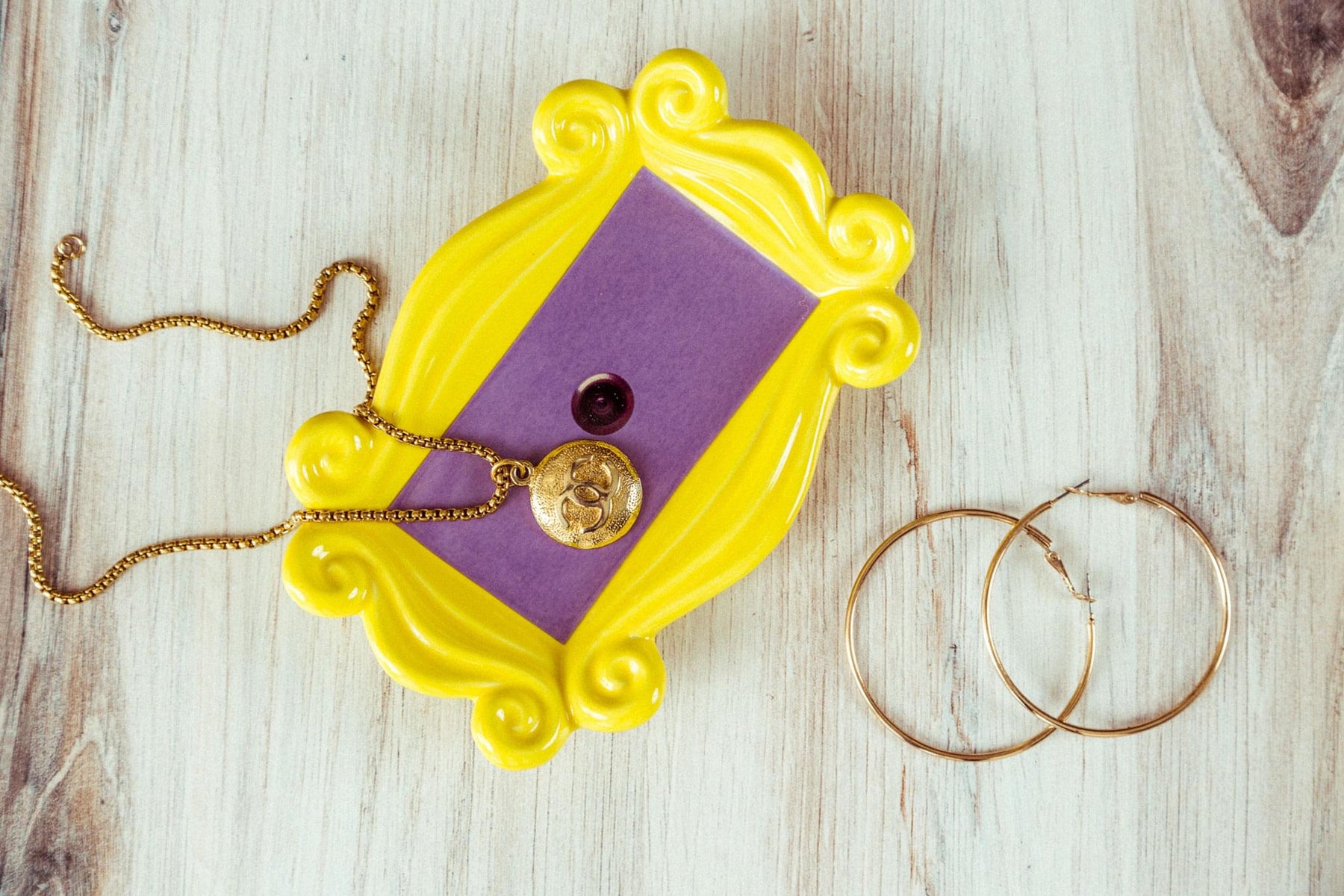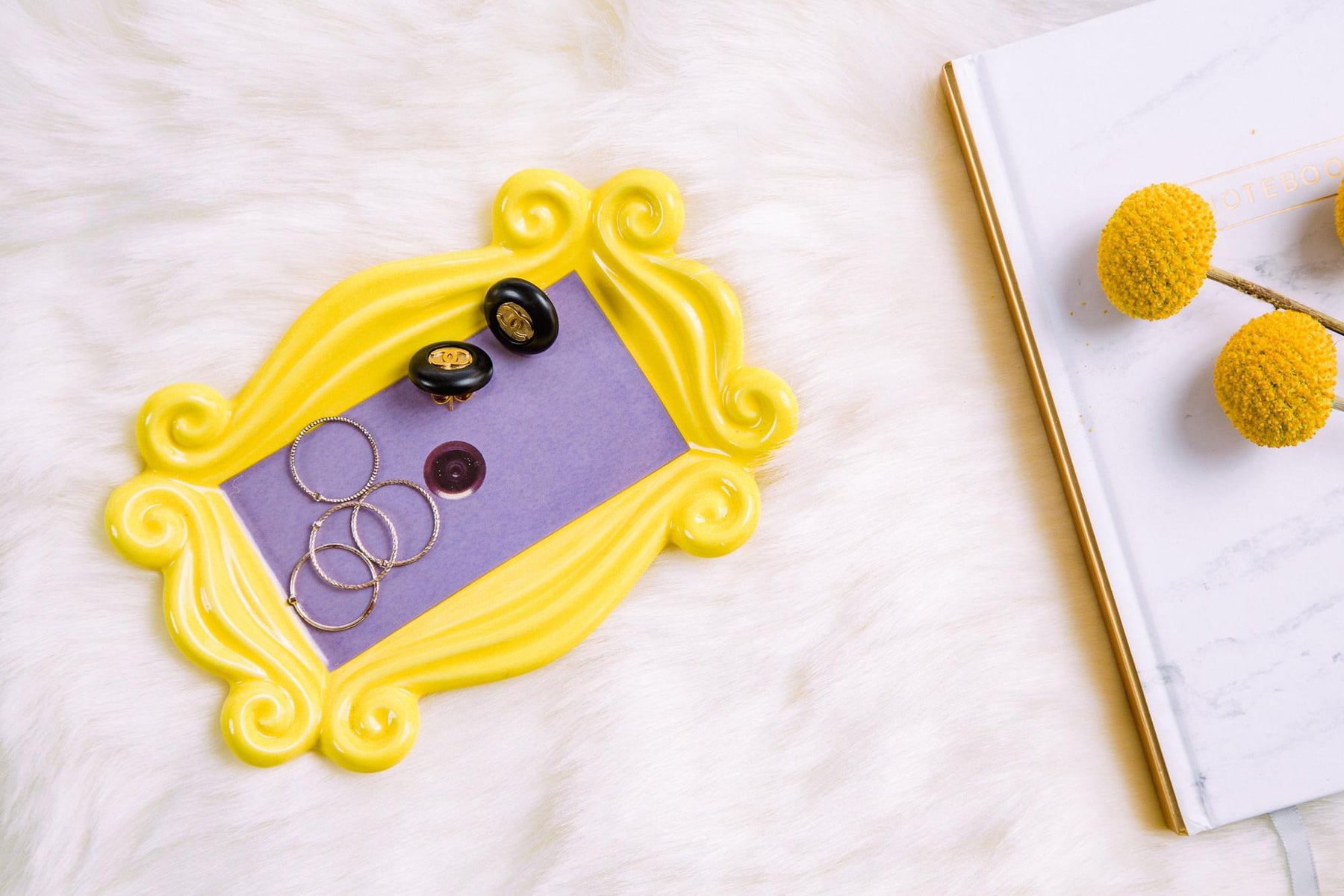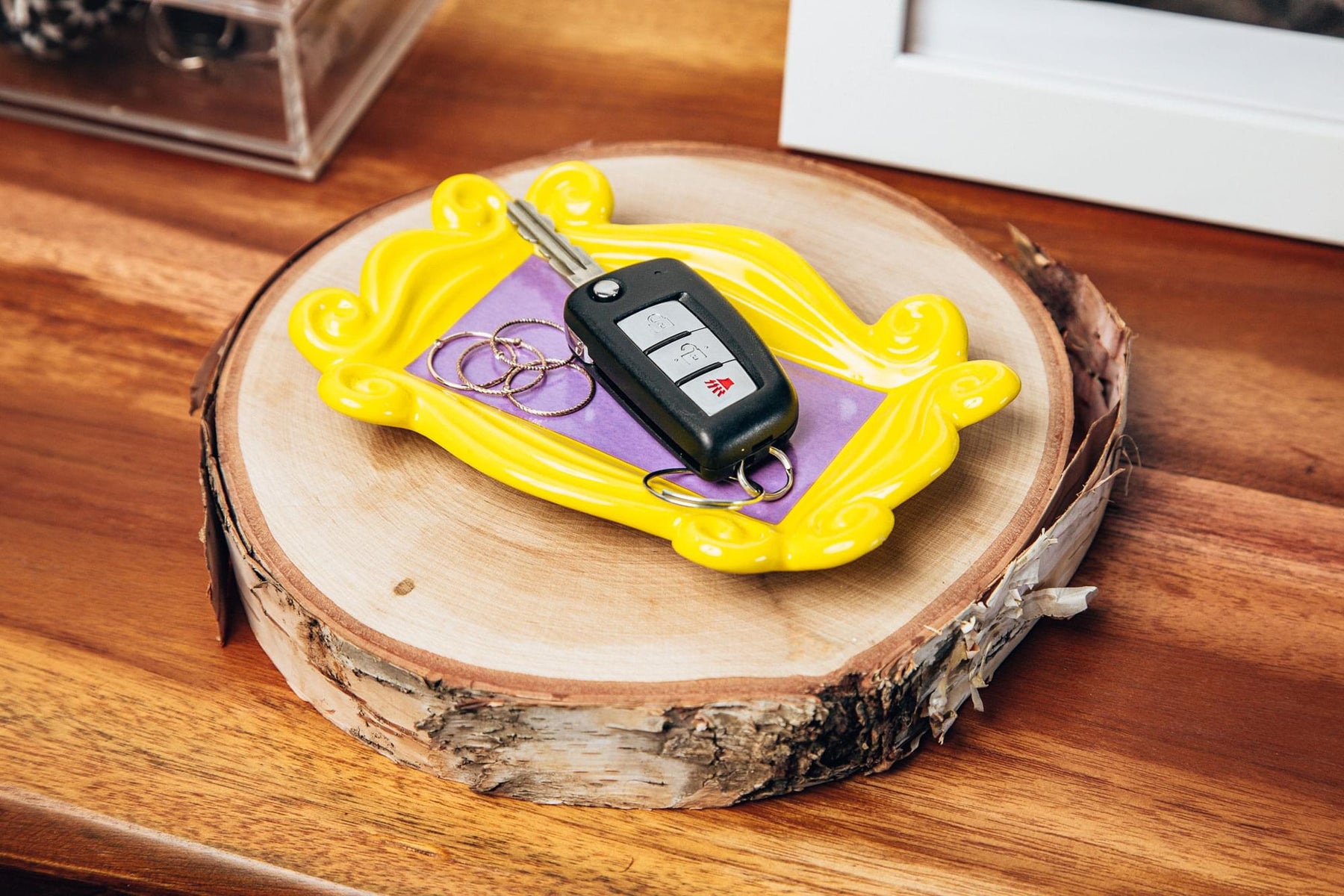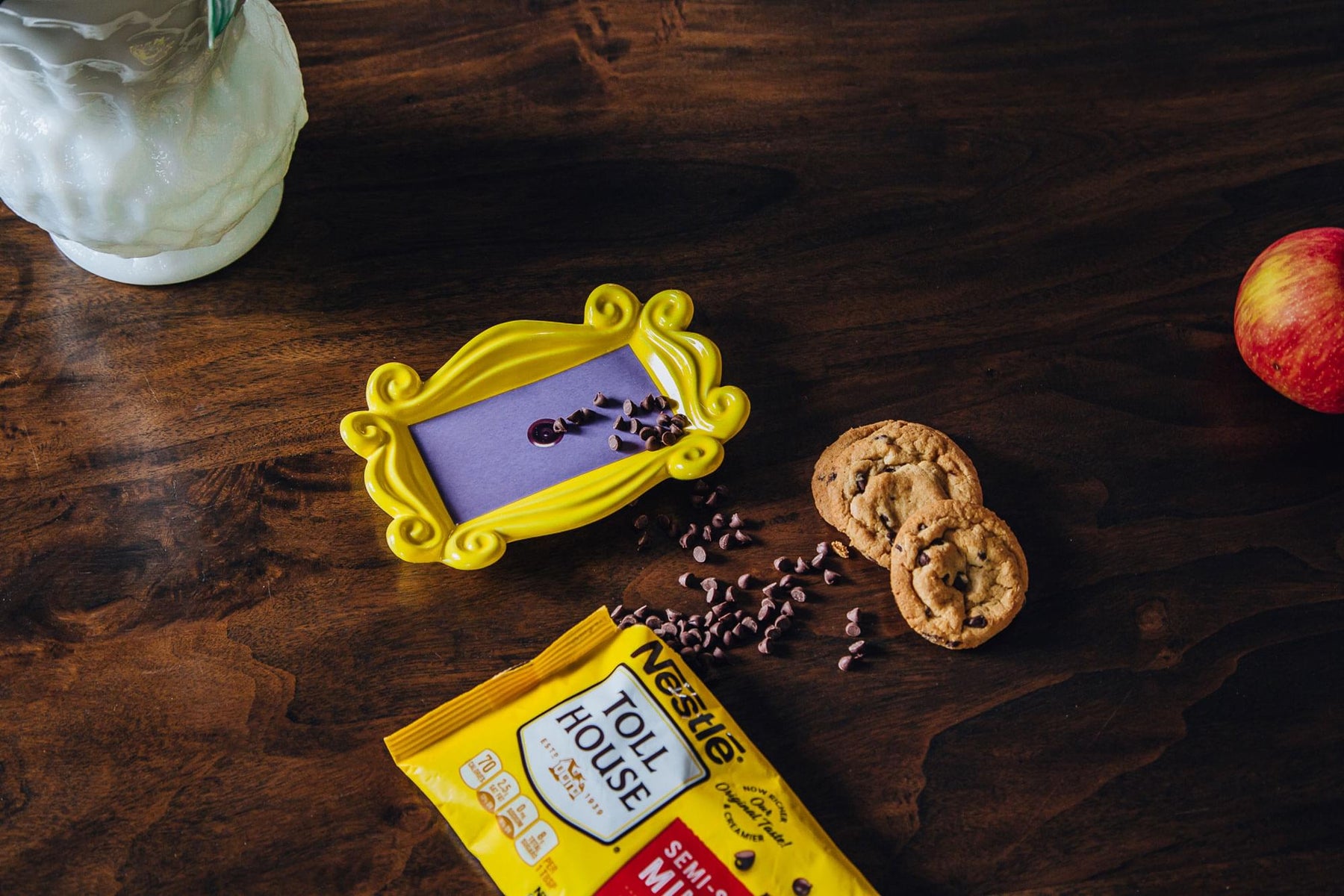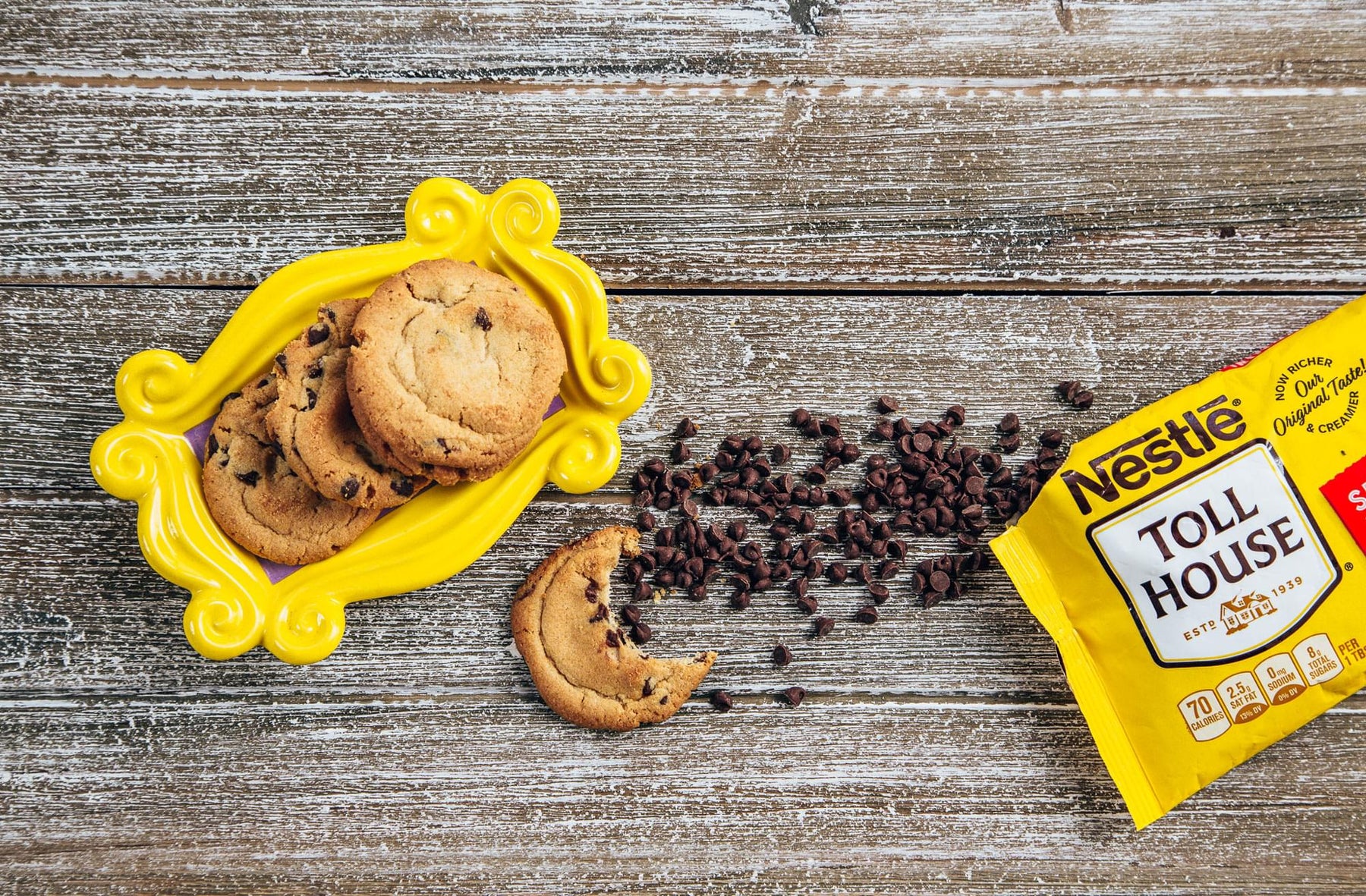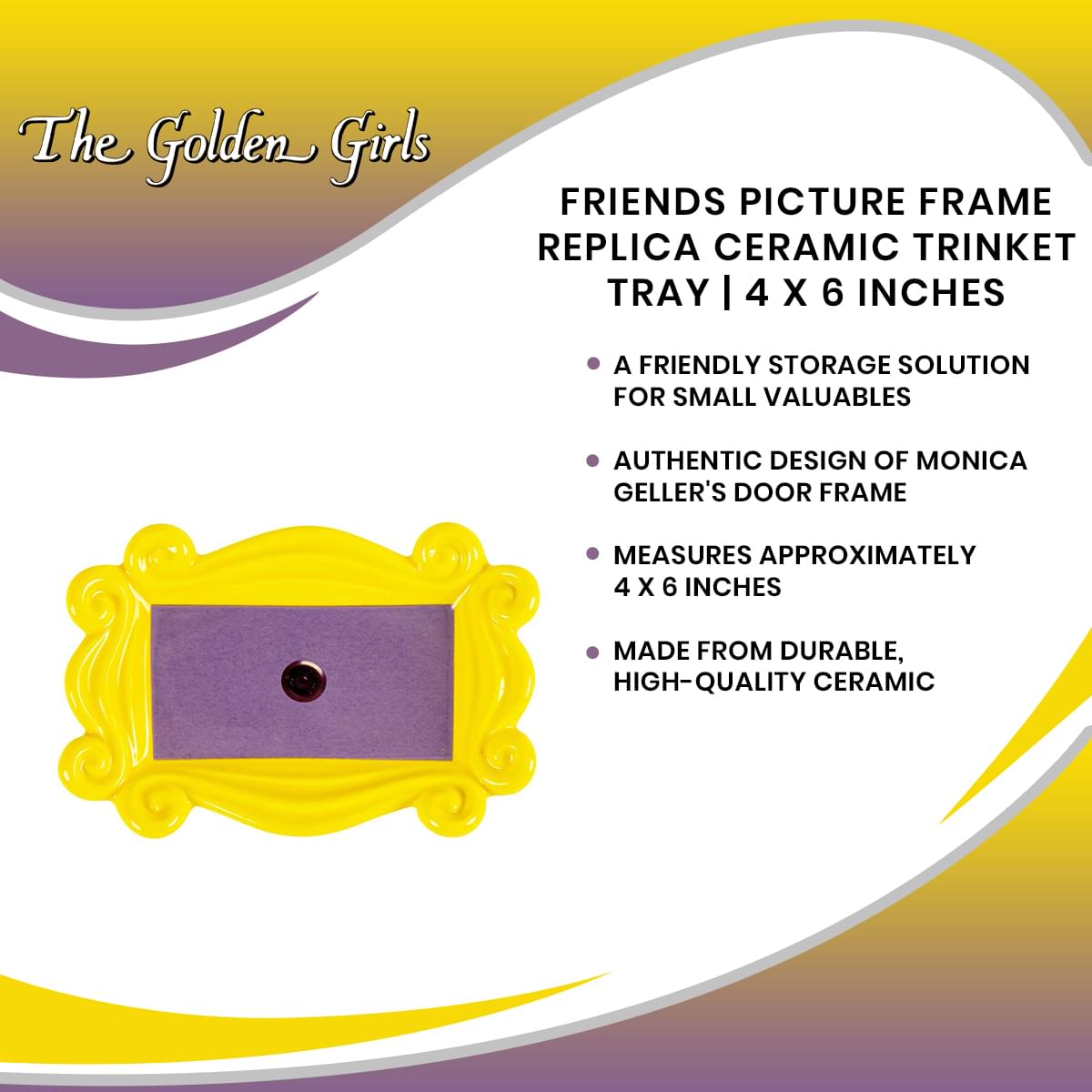 Friends Picture Frame Replica Ceramic Trinket Tray | 4 x 6 Inches
Friendly Storage Solution: Small ceramic tray shaped like the iconic peephole frame from Monica Geller's apartment. This small storage dish is the perfect accent piece for holding and organizing your small valuables.
Premium Construction: This storage dish is made of top-quality, durable ceramic material. Inspired by the popular '90s sitcom, the iconic design features a yellow frame boarder with a purple interior and faux peephole.
Convenient Size: Measuring approximately 4 x 6 inches, this trinket tray is perfect for parties or when your friends just drop by like they do. Keep it in your kitchen, bedroom, bathroom, and a variety of other spaces.
Geeky Home Decor: Both fun and functional, this decorative tray is ideal for organizing jewelry and small accessories. Place your rings, enamel pins, earrings, and other items in this Friends-themed dish while simultaneously displaying them.
Great For Gifting: Upgrade your living space with geeky room essentials. As the perfect cross between home decor and novelty collectibles, this officially licensed Friends trinket tray is ideal for fans of the classic comedy TV series.
THEY'LL BE THERE FOR YOU
Whether you are a Monica, Rachel, Phoebe, Chandler, Ross, or Joey, this Friends Ceramic Trinket Tray will have all your closest buddies smiling at your next get-together.
Based on the iconic peephole frame that hangs from Monica Geller's apartment door, this small storage dish features authentic styling that is sure to please fans. This fun collectible is ready to serve up the best '90s sitcom memories — along with a handful of mints, nuts, and other snacks or appetizers. Because nobody wants to eat cheesecake off the floor, no matter how good it is.
Enjoy a versatile range of uses, including placing this mini ceramic tray in your entryway next to your front door. This decorative accent piece is perfecting for keeping track of your keys, ID badge, sunglasses, and other small valuables that you'll need on your way out the door. You can also keep your bathroom organized and "Monica" clean by placing makeup and jewelry inside the dish.
Whatever you need to store, this friendly trinket tray will be there for you.
CARE INSTRUCTIONS
Hand-wash only
Not dishwasher safe
Not microwave safe