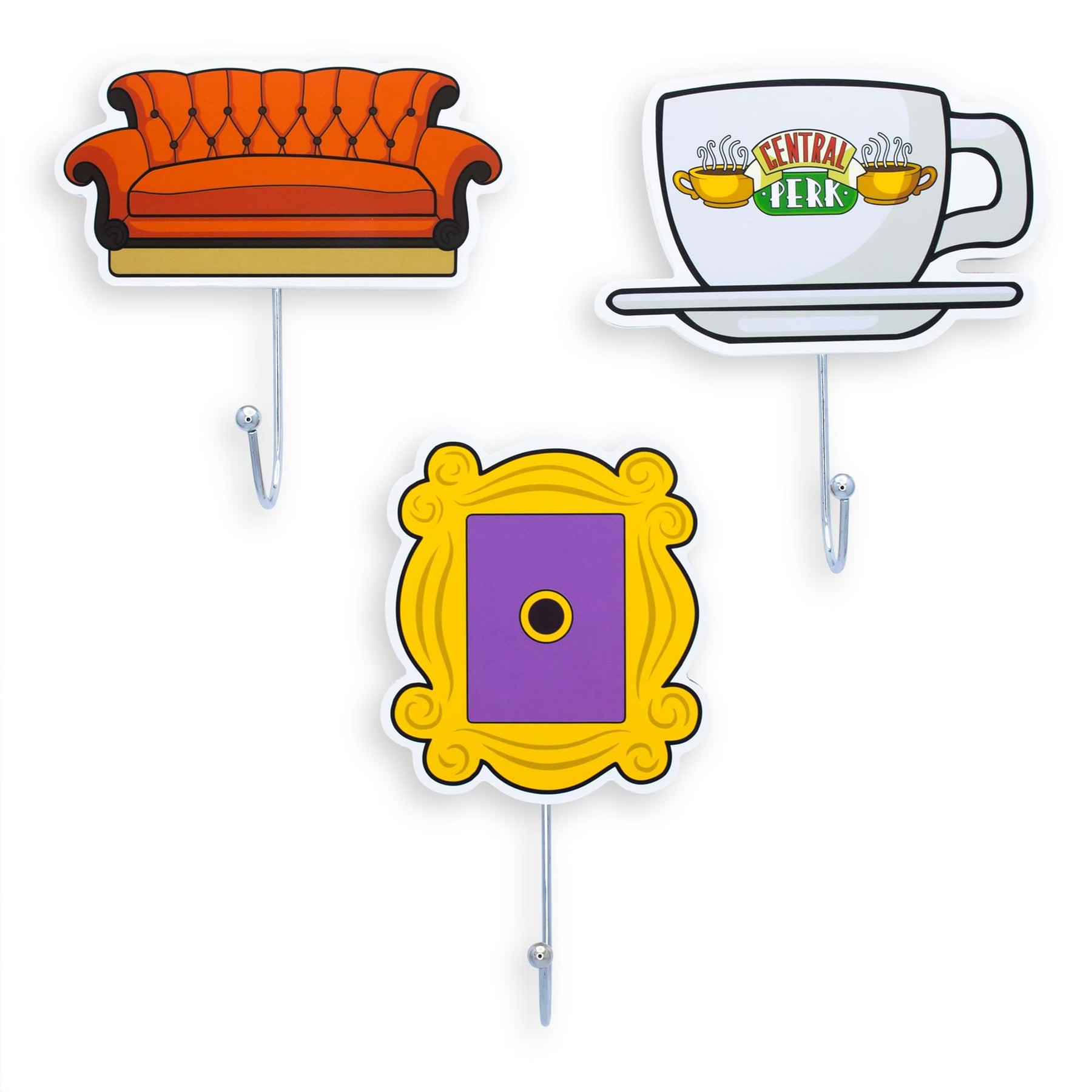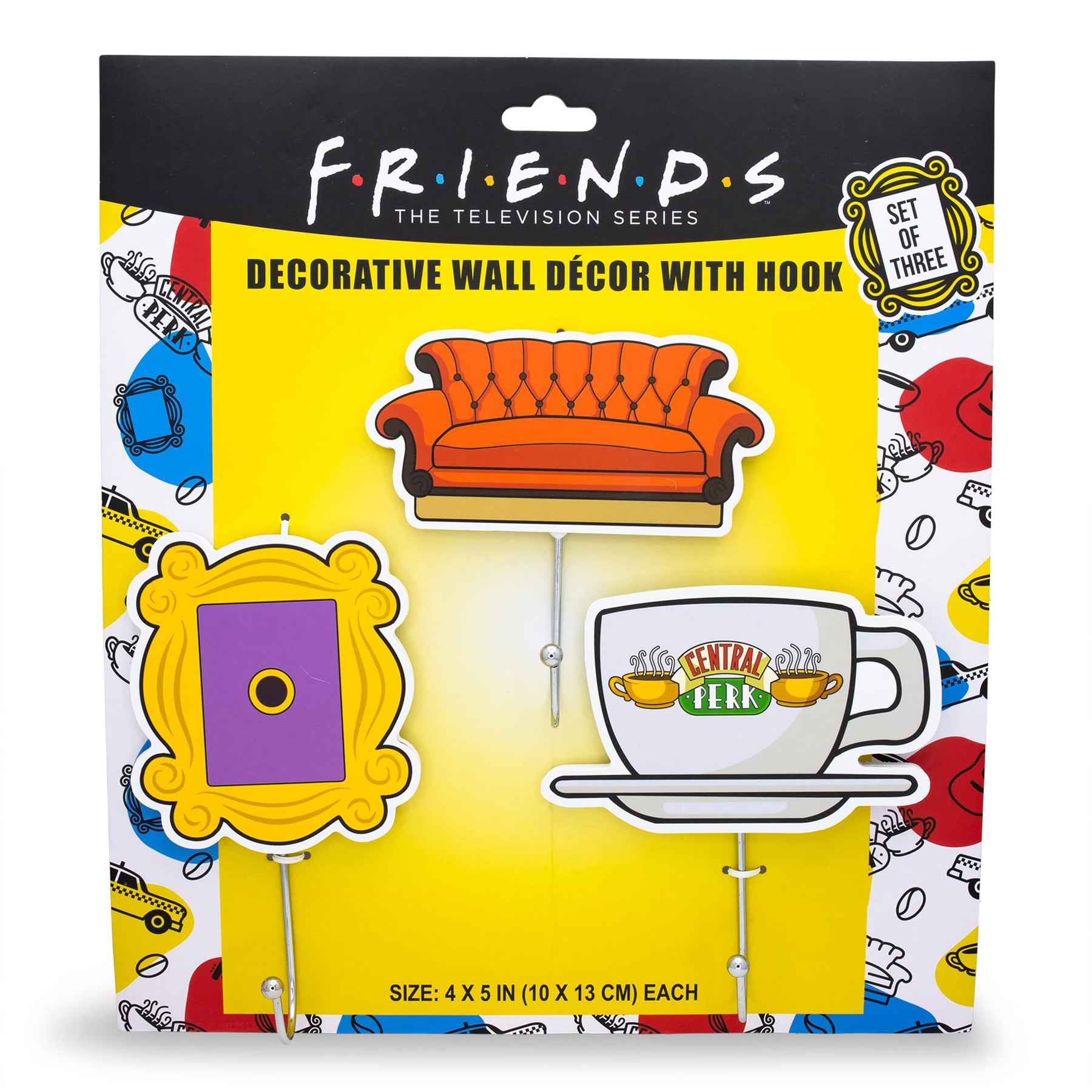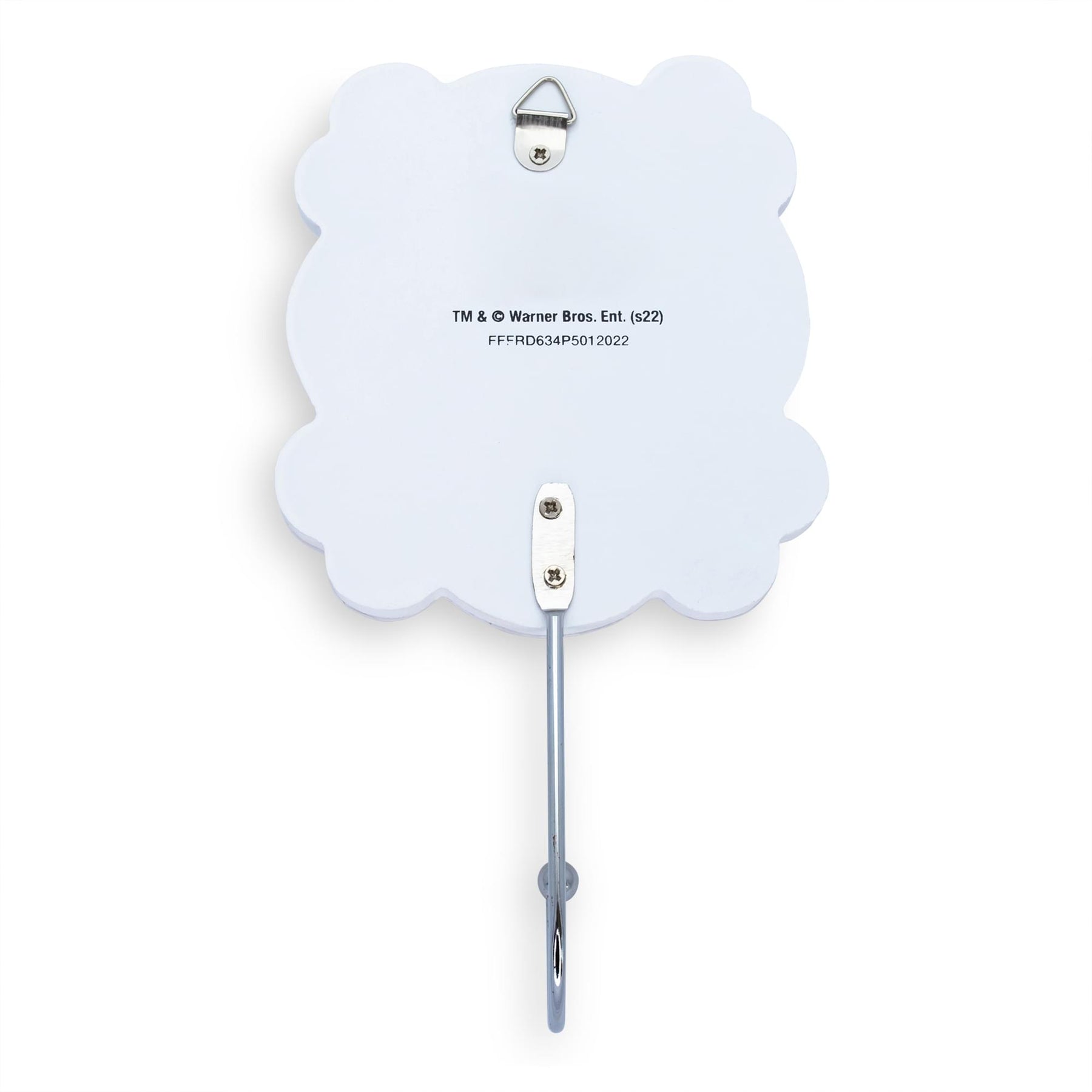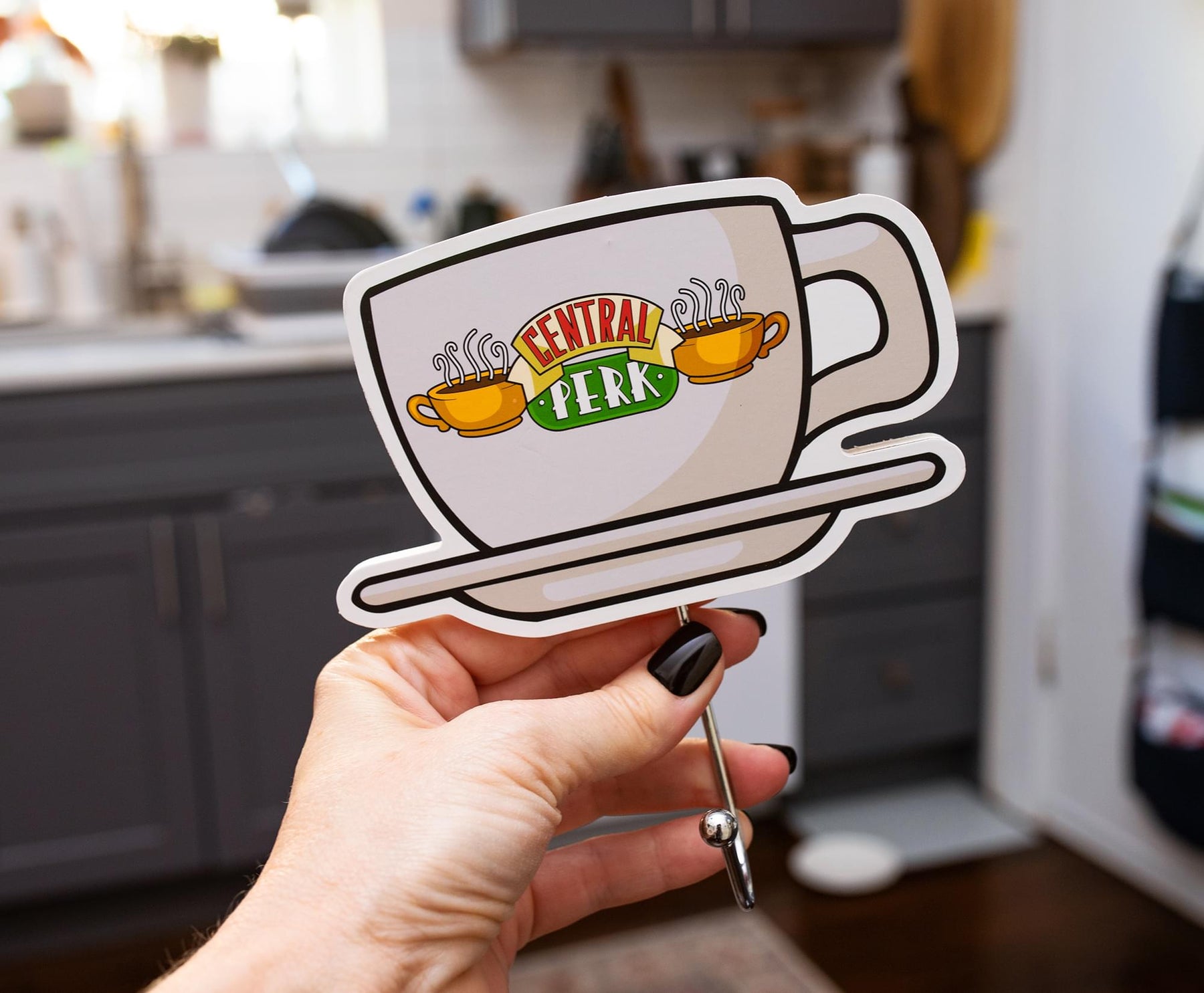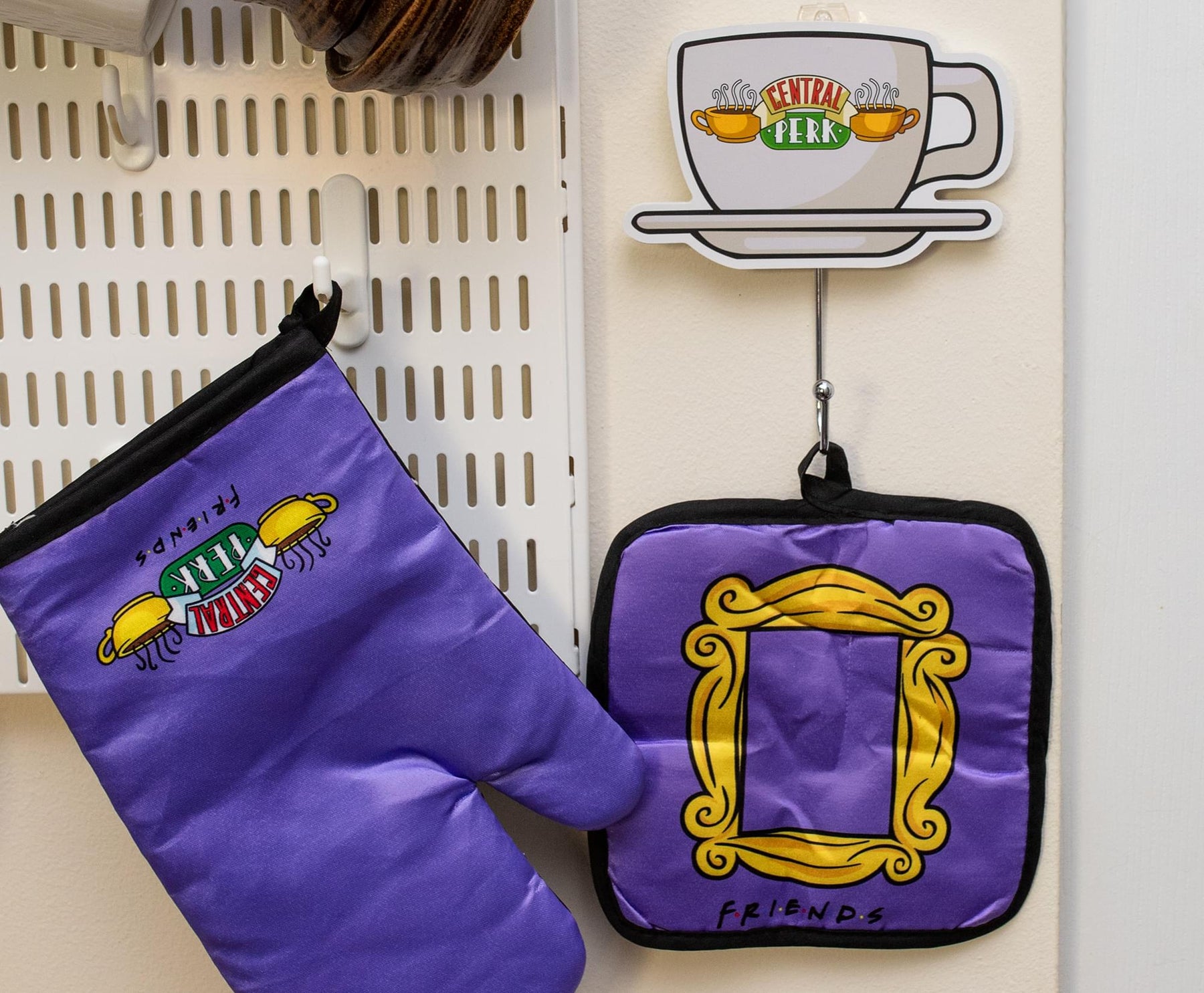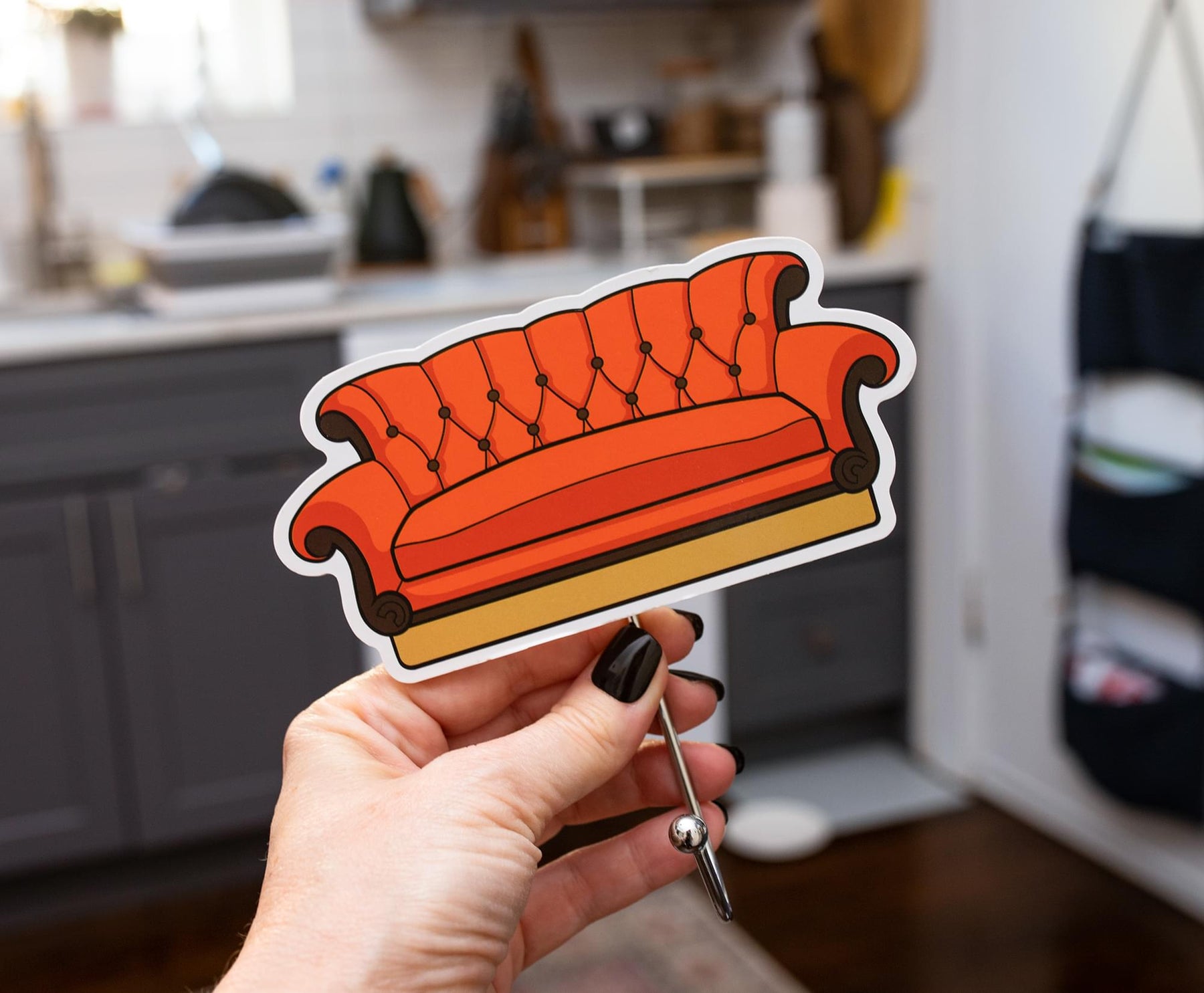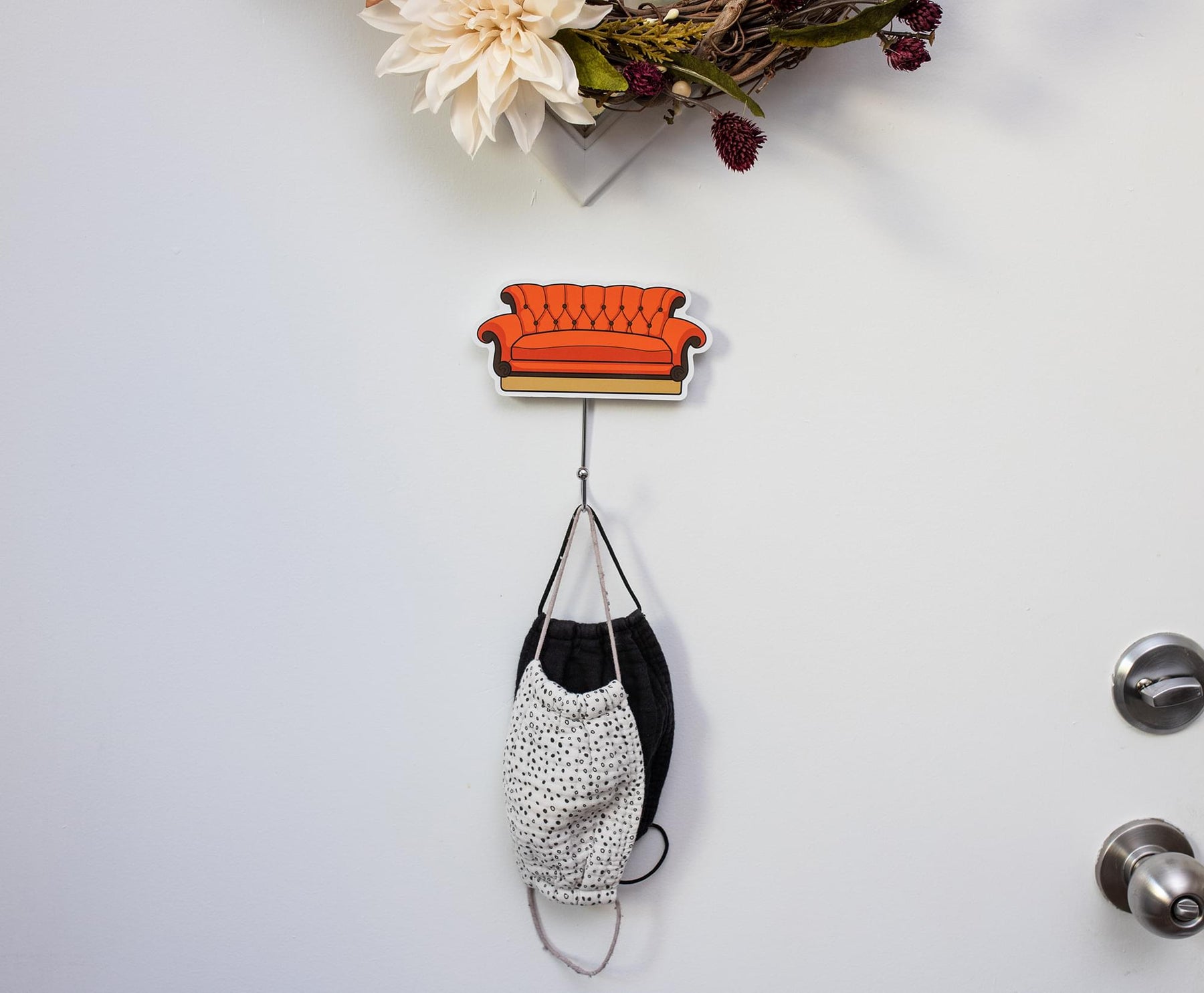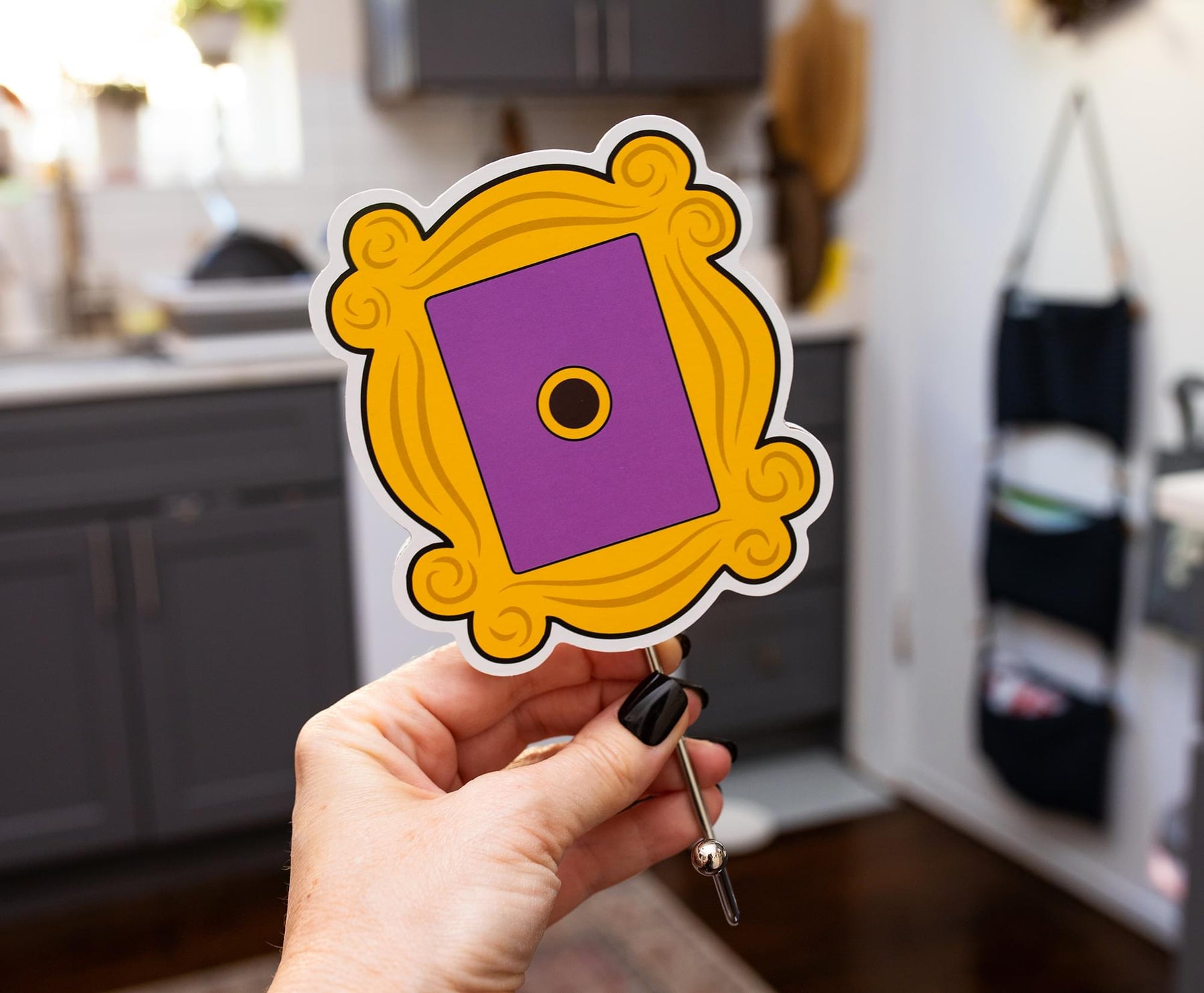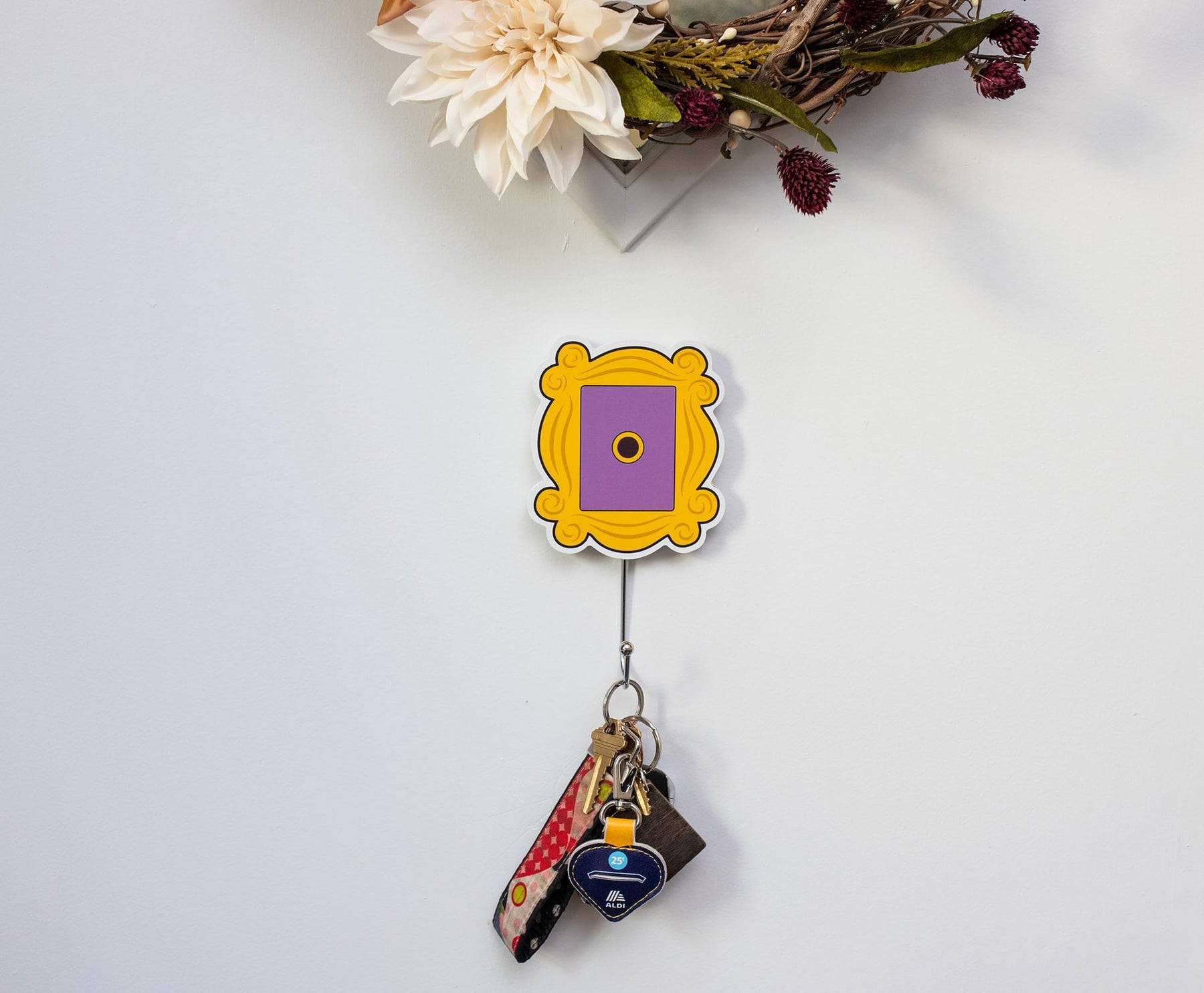 Friends Icons Die-Cut Coat Hanger Wall Hooks | Set of 3
HANG OUT WITH YOUR FRIENDS: Just because your job's a joke, you're broke, and your love life's DOA is no reason to make your place messy. Clean up all that clutter with this die-cut wall hook set inspired by the hit sitcom Friends.
DECOR THAT'LL BE THERE FOR YOU: Don't let Monica see this mess. Your Friends are here to get that sloppy room back in shape. The three designs feature the iconic framed peephole, the signature orange couch, and a Central Perk coffee mug.
SHOW A BIT OF NYC STYLE: Make your space more presentable with this coat rack set featuring memorable icons from the hit show. The three die-cut hooks can be easily hung on the wall of your apartment, dorm, or office to keep clutter to a minimum.
EASY TO HANG ANYWHERE: Comes with everything you need to use these wall-mounted coat hangers, including step-by-step installation instructions and the necessary mounting hardware. When not in use, these hooks serve as fun wall decor.
OFFICIAL FRIENDS MERCHANDISE: When blank walls are killing the vibe, find some inspiration from Friends with this officially licensed wall hook set. Add a humorous touch to any space that could use a bit of friendly fun.
COULD YOU BE HANGING ANY MORE CLOTHES?
You'll never find your lobster until you get things cleaned up using this wall hook set inspired by Friends.
So no one told you life was going to be about putting your laundry away. That's where this set of wall hooks comes in handy, giving you a place to put your faves where you can always find them.
Each of the three die-cut designs features a memorable moment from the hit sitcom. You've got the iconic orange couch from the gang's favorite hangout spot, the framed peephole from the back of Monica's apartment door, and lastly, a tasty cup of coffee from Central Perk.
MAKE YOUR SPACE LOOK A LITTLE MORE FRIENDLY
Easily hang these hooks up to transform a barren wall into a space that shows off your favorite show. You're sure to make Monica happy with these organizational pieces of wall decor that will have your place looking spick and span.
Pivot your decor into something a little less serious with this officially licensed coat hook set inspired by Friends.
Read All About It on Our Blog
Trending Geek